More than just a vineyard, Château Troplong Mondot levels up its hospitality with a Table du Chef and personalised activities
Nestled in the quaint countryside of Saint-Émilion, Bordeaux, lies a renowned Premier Grand Cru Classé wine estate. Called Château Troplong Mondot, while well-versed in its wine, the estate adds a Table du Chef at the Michelin-starred Les Belles Perdrix restaurant.
Each Thursday, diners get to traipse on a culinary journey with Chef David Charrier, who will host an intimate private dinner in Les Belles Perdrix's kitchen. Capped at six guests, this closed setting allows for a personal encounter in the preparation of a Michelin-starred meal.
Diners get to sup on ingredients from the land. Guided by a slow food ethos, Chef David has maintained relationships with the local producers, ensuring that only the finest seasonal ingredients grace the plates. Many of these are sourced sustainably from Troplong Mondot's own "permaculture" vegetable garden, a sterling testimony to the restaurant's commitment to freshness and quality.
Adjacent to the restaurant, there lies a boutique, which offers the estate's prized wines, homemade jams and other delectable treats. An underground Atelier allows guests to personalise their experience by creating bespoke wine labels and artisanal gifts. 
At Château Troplong Mondot, it is much more than a vineyard. Perched on a hilltop, the sweeping lay of the land is a sanctuary of refined living. Home to 43 hectares of vines, the estate's terroir is a perfect alchemy for winemaking.
Under the scrutiny of Aymeric de Gironde, the estate's CEO and Winemaker, Troplong Mondot is committed to sustainability. Not only is that pledge reflected in the winemaking process, it echoes across all aspects of the estate.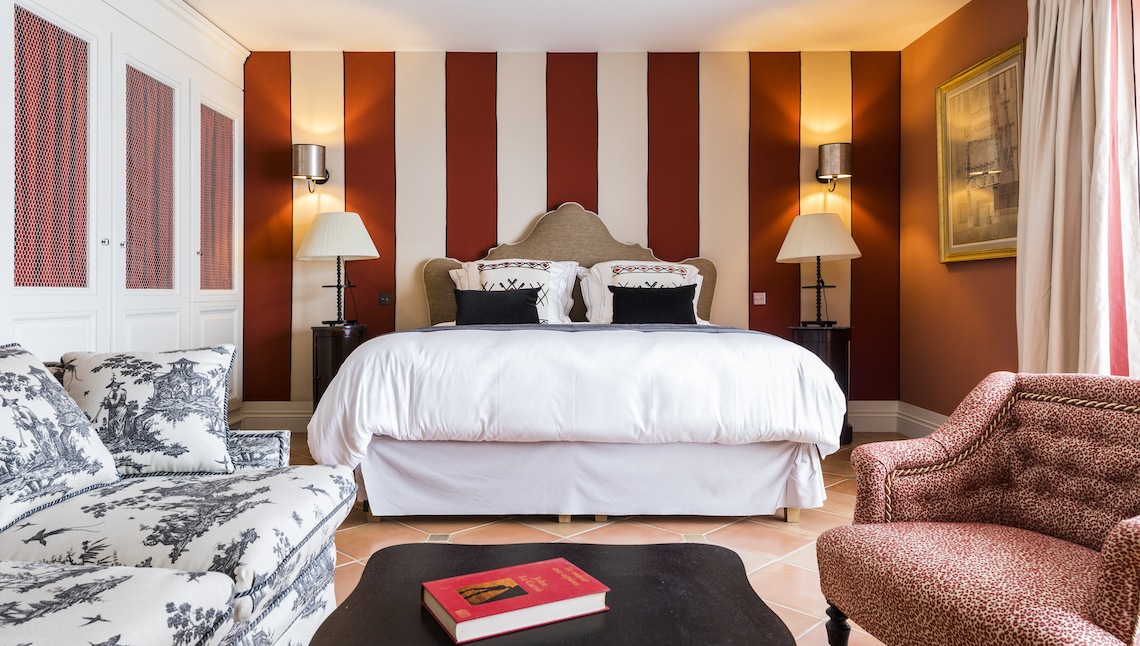 For guests looking for a memorable stay, Troplong Mondot offers a range of exquisite accommodations. Like the Keys—a 19th-century country house with ornate bedrooms and a suite that pay tribute to the estate's history. There's also the Vineyard House, a rustic hideaway nestled among the vines and another five contemporary suites designed by Bruno Moinard are available on special request for exclusive bookings.
Aside from the wine excursions, Troplong Mondot offers bespoke experiences for guests to uncover the estate's beauty in each season. From yoga activities to cycling and running trails, there is something for every visitor. A vintage Land Rover ferries guests to survey the terroir; see such sights; encounter horses minding their own business in the fields; explore a vast wine cellar.
When harvest season beckons, guests get to partake in winemaking activities. In the wintertime, a walk through the red-hued vines precedes the careful pruning of the canes to stimulate growth for the next year. If you've little ones, there is the Family Adventure Tour that allows children to explore the estate in mini electric Land Rovers.