THis stunning ARCHITECTURAL masterpiece is one of the late, great architect's final projects
The skyline of Macau – the autonomous territory known as China's version of Las Vegas – just got a stunning new 40-story hotel designed by the late Pritzker Prize–winning architect Zaha Hadid. The 770-key Morpheus developed by Melco Resorts & Entertainment is enclosed in what claims to be the first free-form high-rise exoskeleton in the world.
Though it may sound like another one of Hadid's spectacularly over-the-top designs, a closer look at the design of the aptly named Morpheus reveals inspirations in tradition, as well. "Zaha initially began studying traditional Chinese architecture and arts, including jade carving, when she first travelled to China in 1981," says Viviana Muscettola, project director for Zaha Hadid Architects.
Indeed, Hadid's original plans were inspired not only by designs used in ancient jade carvings but also by geological formations naturally carved by the erosion process. The result is a building that has few precedents in modern-day architecture – one that straddles the line between new technology and historic, naturally occurring shapes.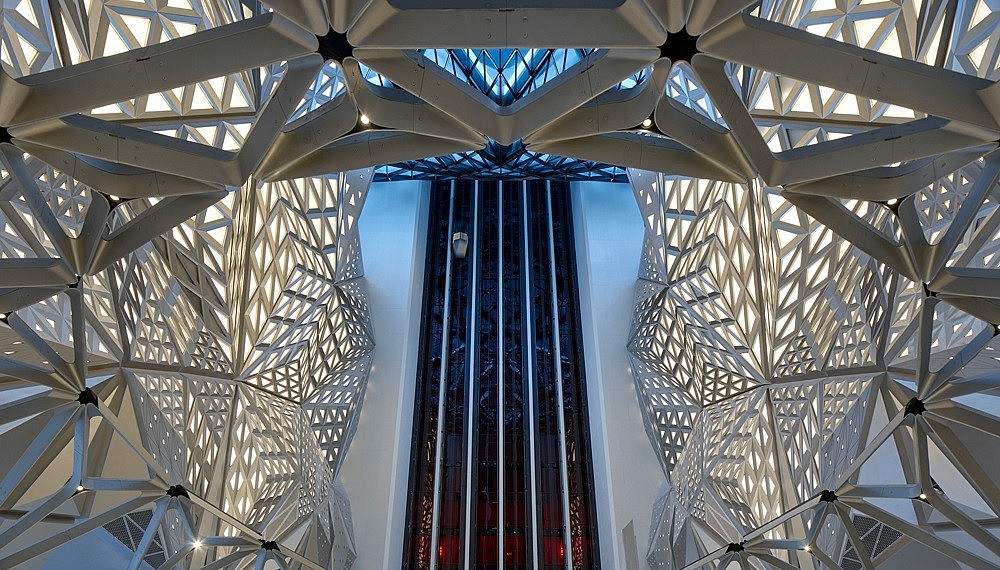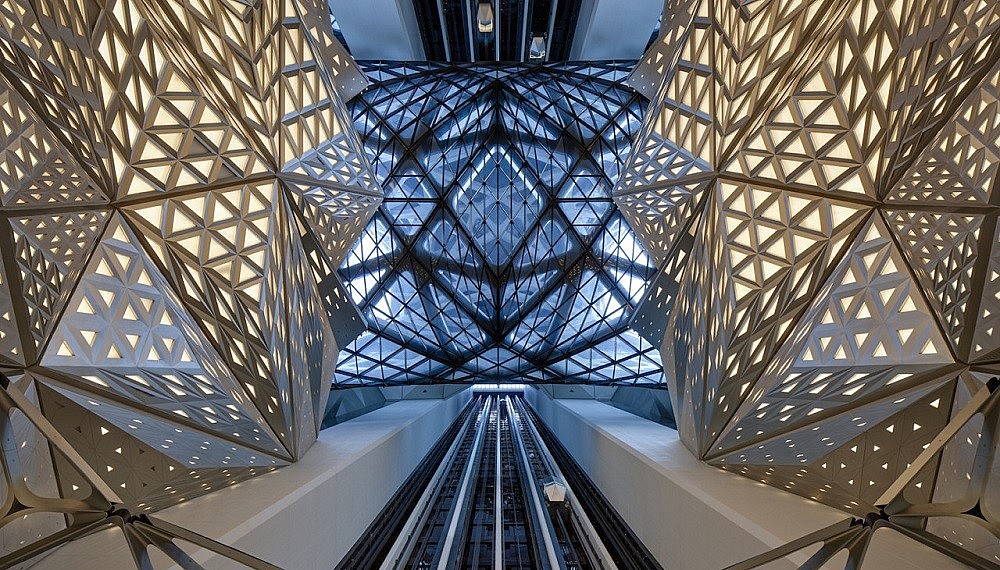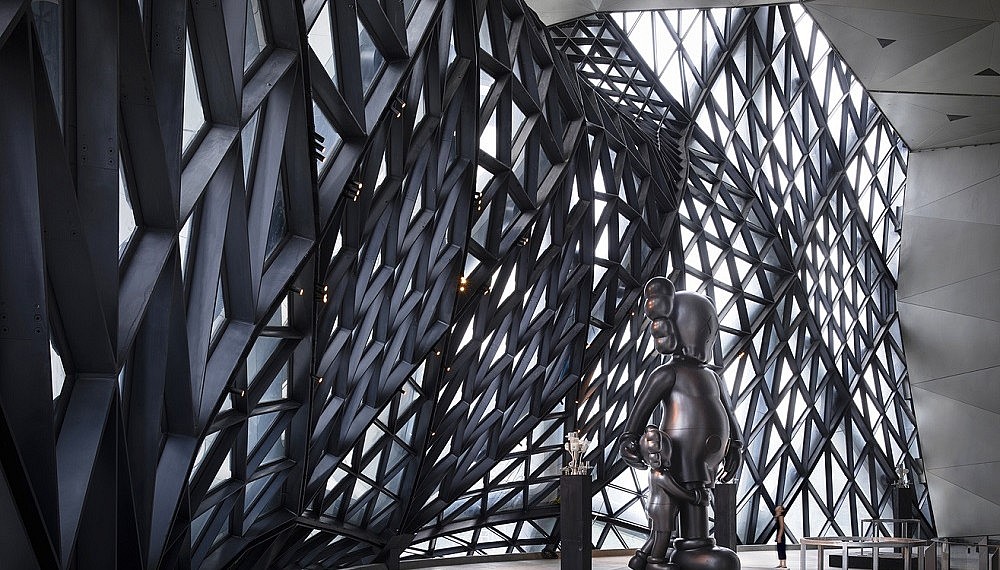 Technically, the Morpheus is two towers connected at both the top and bottom, with three vortices "carved" out of the central section. These three create bridges between the towers that accommodate restaurants, bars, and lounges – including two dining experiences by three-Michelin-star chef Alain Ducasse and a Pierre Hermé Lounge serving delicacies from the world-renowned patisserie.
Inside, the bridges are visible in the dramatic atrium, allowing for an open-plan layout that Muscettola says "regulates differing levels of privacy, acoustics, thermal comfort, and views." The same considerations were made throughout, whether in the white-marble lobby with prismatic three-dimensional walls or in the private dining spaces surrounded by hundreds of golden "leaf" sculptures.
True to Hadid's vision as an innovator, the Morpheus is also a first in the field of architecture for the collaborative way in which it was created. Digitally generated, the structure's model was able to be tweaked by any member of the design team from anywhere in the world at any time – and the design would be instantly recalibrated, analysed, and checked. The result is a whole new way to design spaces, says Muscettola. "These innovations will radically change how we will build in the future." Once again, Hadid has left her mark in more ways than one.