Sound and fury

Most are likely familiar with avant-garde director David Lynch from his work in films (Blue Velvet, Mulholland Drive) and television (Twin Peaks), but you may not know that he is also an artist and music connoisseur. Now, his two side passions have found unified expression in Bang & Olufsen's limited edition series of BeoPlay A9 stand speakers; they feature reproductions of his Paris Suite series of lithographs.
Lynch created the abstract Paris Suite in 2007 at the famed Idem Paris print studio during an extended stay in the City of Lights. A self-professed fan of Bang & Olufsen products, Lynch picked designs from the 12 lithographs comprising the suite (which were exhibited at the Festival of Disruption in Los Angeles earlier this month) to be applied to Kvadrat speaker covers made for the BeoPlay A9. Each limited-edition speaker is then numbered and signed by the director himself — transforming the BeoPlay A9, which already had the appearance of a canvas on an easel, into a true work of art.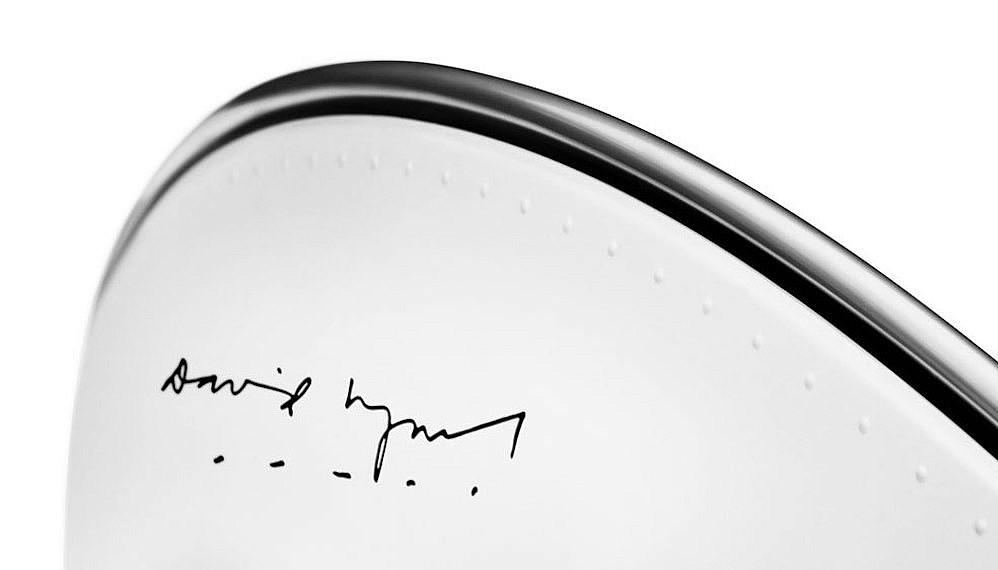 But visuals are only half of the speaker's appeal; the BeoPlay A9 is also a versatile and powerful wireless home audio solution. It houses two midrange drivers and two tweeters as well as a woofer to deliver its full 33Hz to 25kHz frequency range. It is also compatible with Bluetooth and WiFi, so you can stream music from the internet using services like Spotify or directly from other local devices. Free from any visible interface, the BeoPlay A9 can be controlled via the Bang & Olufsen app or by using intuitive touch controls — swiping across the top of the speaker, for instance, adjusts volume.
Regardless of whether your interests fall more within the realm of art, film, or music, the David Lynch Beoplay A9 is sure to tickle one of your fancies. The speaker is limited to 30 examples, available (and now sold out) at the New York's MOMA. A portion of each sale went to the David Lynch Foundation, which seeks to promote wellness in at-risk populations through Transcendental Meditation.