The homegrown food tech start-up claims to have created the Nespresso of juicing
If your coffee machine is your most prized kitchen gadget and you can't imagine life without caffeine, think again. Smooder, a homegrown food tech company is on a mission to get Singaporeans to drink less caffeine and more green juices. The trick, it believes, lies in making the process of juicing easier. Cue Smooder's smoothie machine, which has been described as akin to a coffee machine, but for juices.
Designed in collaboration with The Innovation Factory at SIMTech, a partnership between A*Star and Enterprise Singapore, the gadget can make a drink in a minute. The machine is available in a subscription package that's the first of its kind in Singapore and Southeast Asia. It's delivered with Smooder Cups, pre-filled cups containing portions of fruits and vegetables. The ingredients have been frozen with Quantity Freezing (IQF) technology, which is claimed to preserve vitamins, nutrients, and dietary fibre while giving them a shelf life of up to six months. The machine also has a self-cleaning function that flushes the blender with water and cleans it after every use.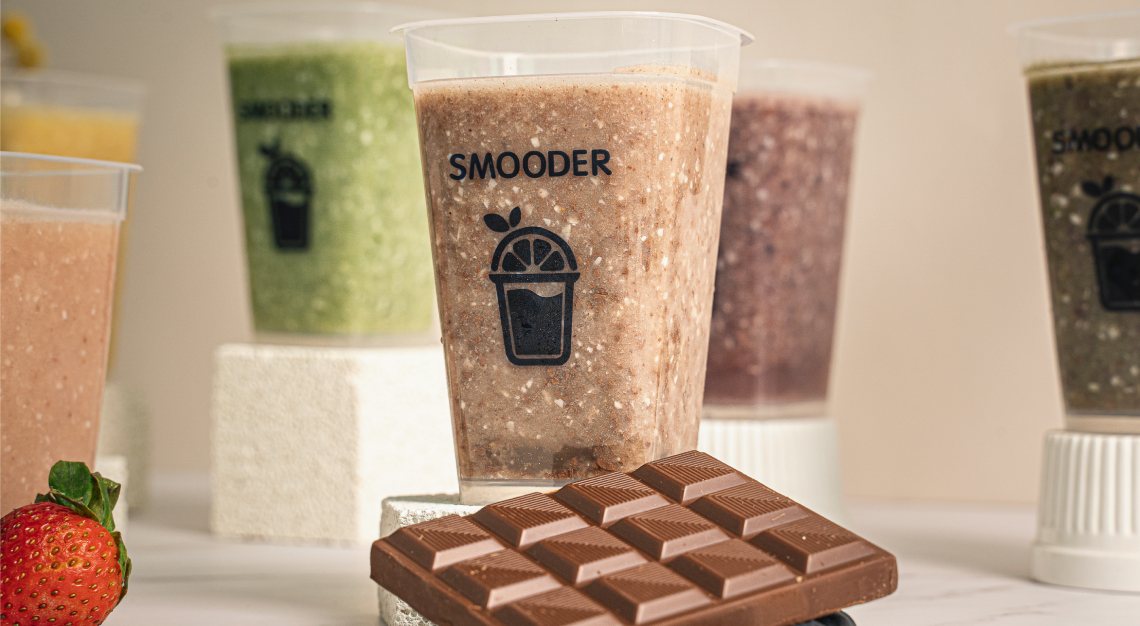 The smoothies come in nine flavours, including the classic Strawnana with strawberry, banana and yoghurt, Go Green with spinach, mango, kiwi, pineapple, and yoghurt, as well as Blackforest Magic with cocoa chips, mixed berries, banana and yoghurt.
Smooder is currently targeting corporations and business owners who wish to provide a healthier alternative to the coffee machine in their offices. But for anyone who is keen to give the juices a try, the company has a cafe at Onze @ Tanjong Pagar (11 Kee Seng Street, 01-13).