flying without wings

Ever fancied viewing the awe-inspiring forest of skyscrapers that is Dubai from a different perspective? The XLine has the answer to that question. At 170m tall and stretching almost a kilometre between the Amwaj Towers to the Dubai Marina Mall, the new XLine is not for the faint-hearted, with participants flying through the air at speeds averaging 80 km/h over an incline of 16 degrees. It is the longest zip line in the world in an urban environment, and one of the longest zip lines ever built.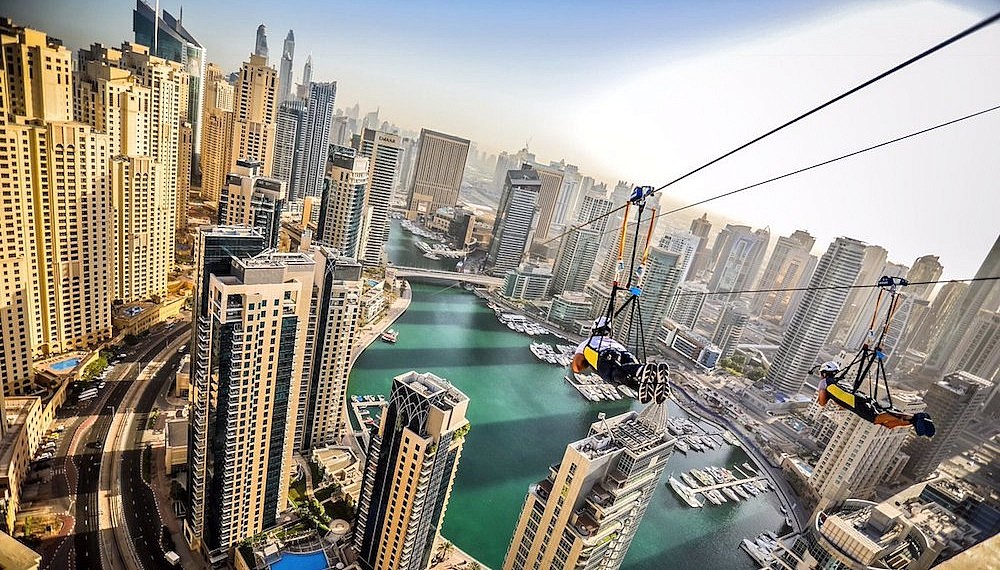 You don't have to attempt this feat alone. With two ziplines running parallel, couples can take on the challenge together, though holding hands in the air is a strict no-no. A ride on the new XLine (an upgraded version of the earlier XLine, which ran for 500m over the Dubai Fountain) costs US$180 (S$238). Helmet-mounted Go-Pros are also available as optional extra to capture your thrills (and screams) for posterity.