In this issue, we present Robb Report Singapore's 2023 batch of Thought Leaders
Welcome to our brazenly themed 'power' issue. But first, let's address the elephant in the room, shall we? Power, depending on who you ask, can be seductive or scary. In the wrong hands, as we have witnessed with distressing frequency, power can fan the flames of pride, war, manipulation and oppression. When it is so, power dominates for all the wrong reasons and intoxicates to no end. Henry Kissinger called it "the great aphrodisiac". More famously, Lord John Acton believed that, if left unchecked, "absolute power corrupts absolutely".
The word inadvertently evokes mixed feelings. Power can liberate or suffocate. If you are someone who is adamant about not yielding to the status quo, however, power can also represent hope.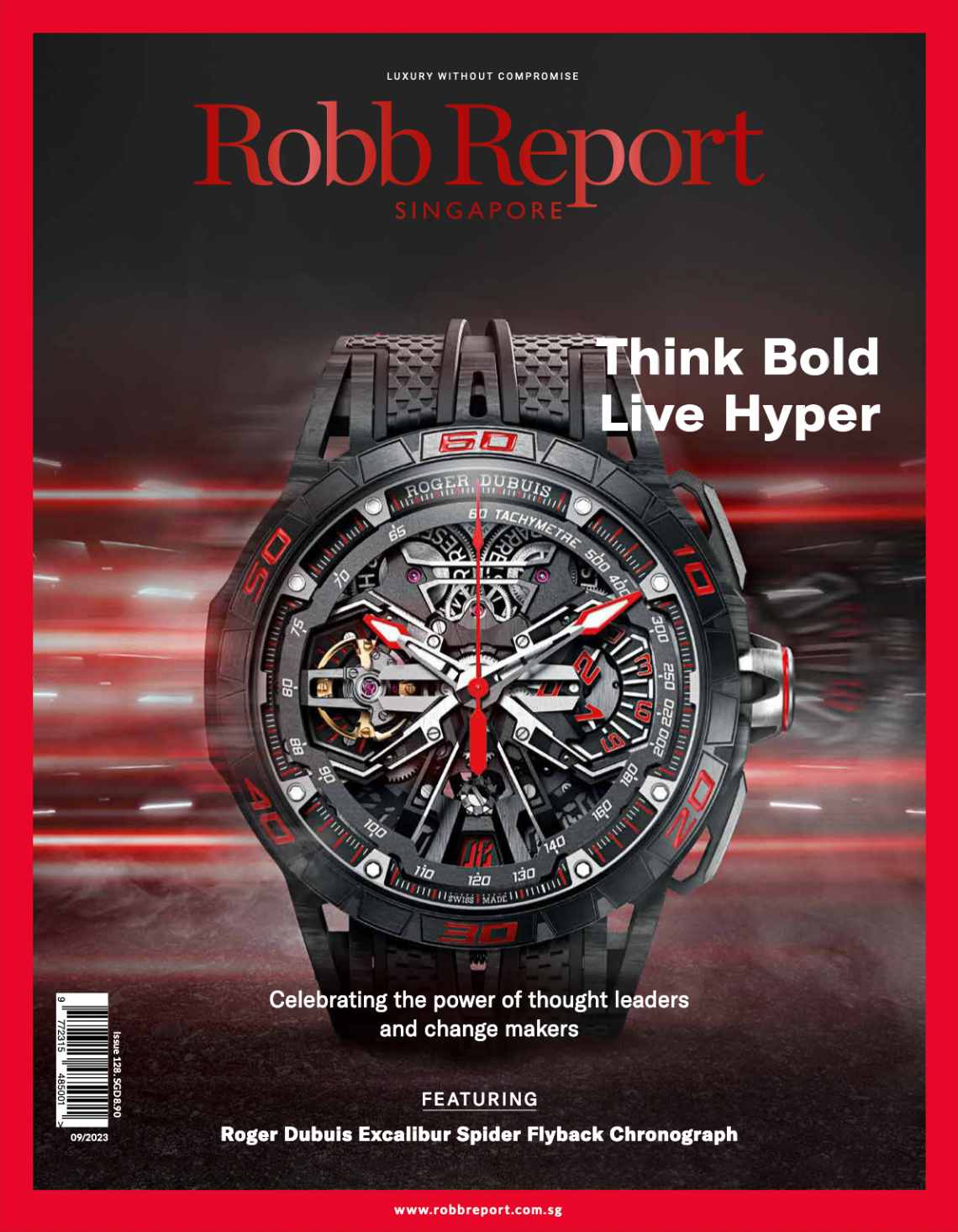 They may not all be aware of it, but the newest inductees of Robb Report Singapore's Thought Leaders community radiate extraordinary, hopeful power. All 23 of them. On the list are the likes of Lee Yik Keat, a photographer and content creator who boasts 1.1 million followers on Instagram; Jasmine Tuan, a social entrepreneur driving Singapore's fashion sustainability movement; and Kelvin Tay, UBS global wealth management's regional chief investment officer, who has his finger on the pulse of world finance.
By far the most diverse cognoscenti of personalities that we have gathered since the community's inception four years ago, they share a common trait that we seek as a Thought Leader: the power to inspire. Some are self-made, others have made the organisations and institutions they serve better and more esteemed than when they first joined. Either way, the power they yield has impacted their peers, shaped their respective industries and sparked the imagination of a public clued into their work.
These Thought Leaders certainly come with impressive backstories and curricula vitae. However, most are not concerned about what they have done. Rather, in recognising the influence, skills and tools they have at their disposal, their sights are set on how far they can go and what more they can do. This, we believe, is what it really means to wield power.
Enjoy the issue.
You may purchase the September 2023 issue as a hard or digital copy, or consider subscribing to us here