THE LIBRARY
Read, work and daydream. Go on an adventure… without actually leaving the Penthouse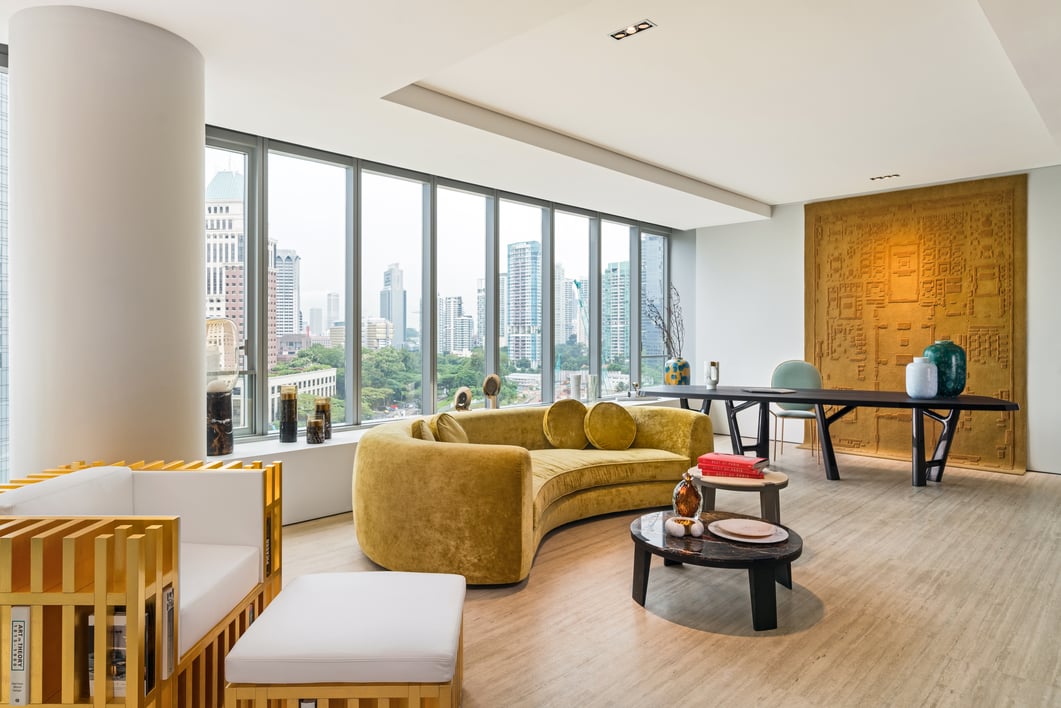 Forbidden City rug
Urban Fabric's bespoke, handcrafted rugs take design cues from some of the world's most iconic cities. To date, the luxury rug designer has cast a spotlight on 18 destinations through its creations.
The Penthouse will feature one of the brand's most prominent creations, the Forbidden City rug, which pays tribute to the 73-hectare Chinese imperial palace in Beijing. The gold-coloured, 200cm x 300cm rug is more than an accessory to spruce up bare floorings – Toronto's Royal Ontario Museum has even included it in its permanent exhibition. Crafted from 100 per cent New Zealand virgin wool and hand- knotted silk, the rug bears varying pile patterns that give it depth and texture, offering an abstract bird's-eye view of the palace.
Unsurprisingly, the brand swiftly found itself on the radar of some of the most respected designers in the world. In fact, co-founders Andrei Zerebecky and Lukasz Kos even made it to the 40 Under 40: Design Stars of Tomorrow list by Perspective magazine just a year after the launch of their Shanghai-based studio.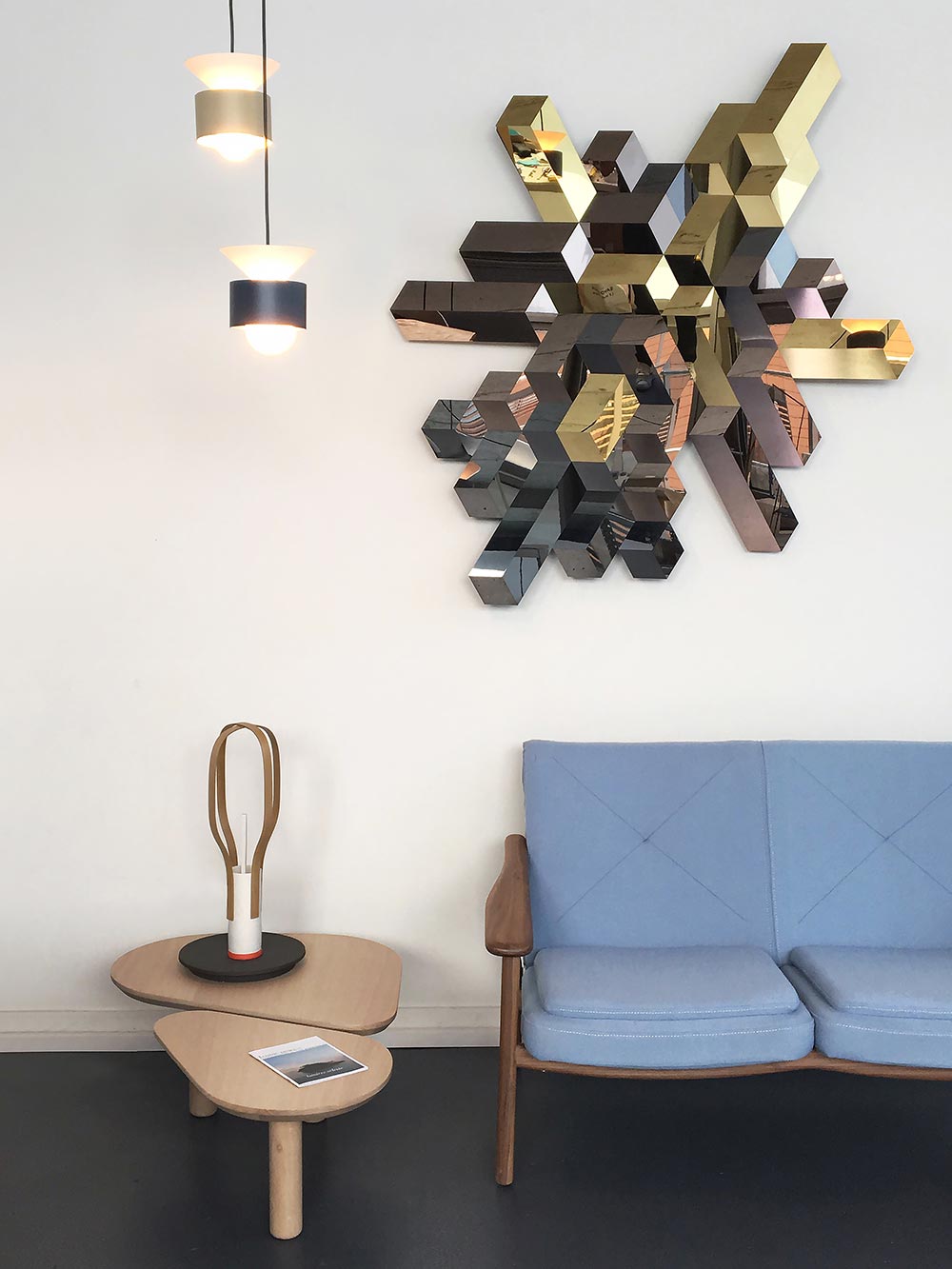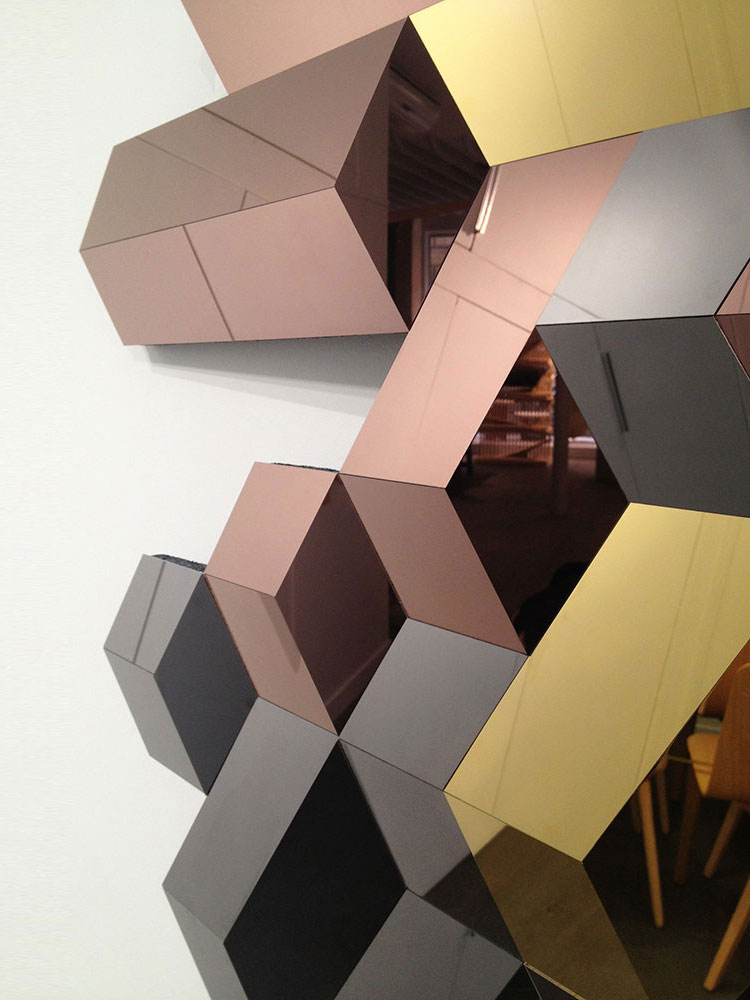 A fragment from space, a broken shard of mirror or a hexagonal pattern that now has a three-dimensional life of its own. Whichever way you look at it, these beautifully tessellated mirrored panels make quite the centrepiece in any home.
Created by French designer Samuel Accoceberry, the mirror was developed in reference to utopian architectural pictures from the Italian Archizoom movement of the 1960s.
The decorative mirror is made using polished stainless steel sheets that have been tinted gold, bronze and dark grey, each reflecting a different amount of light. Just 12 pieces have been made.
Designer: Samuel Accoceberry
Store: Affluency
---
British-Israeli designer Ron Arad is the ultimate non-conformist when it comes to his line of work, and this artistic trait has driven the creation of furniture that have been well-embraced by many designers and art collectors around the world. Case in point: the Rocking Chair.
Originally prototyped for Italian contemporary furniture retailer Moroso, the Rocking Chair is limited to only 12 pieces worldwide, and one of them will be exclusively displayed in the penthouse. The ergonomically designed chair, which is carved out of a steel blade treated with iron oxide, comes fully equipped with a polyurethane foam seat that is charmingly finished with leather upholstery patinated by hand in France.
Designer: Ron Arad
Store: Affluency
---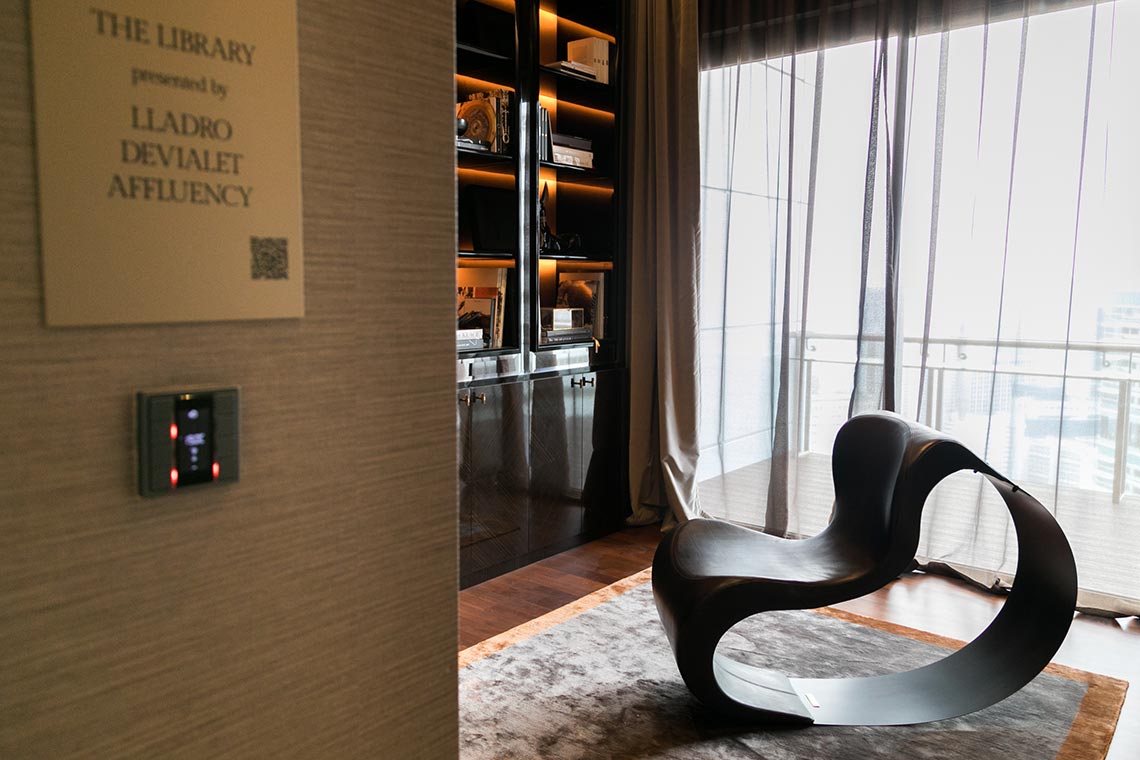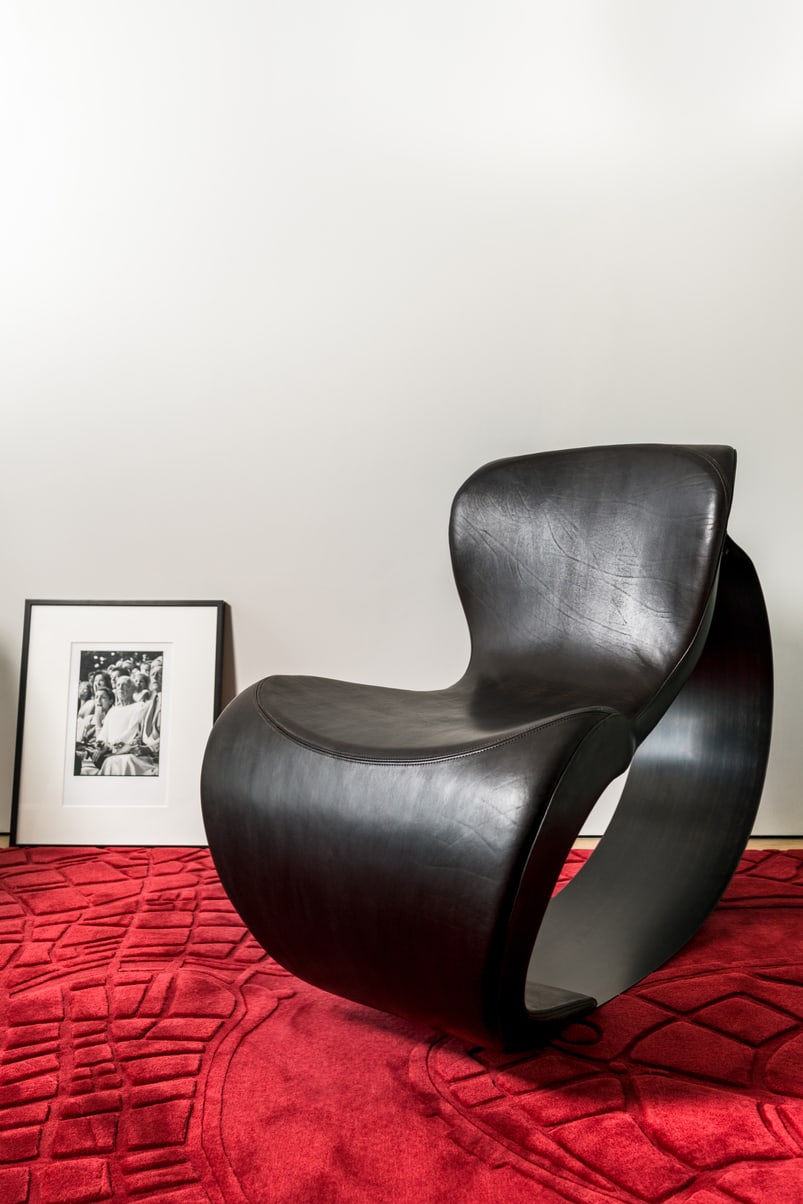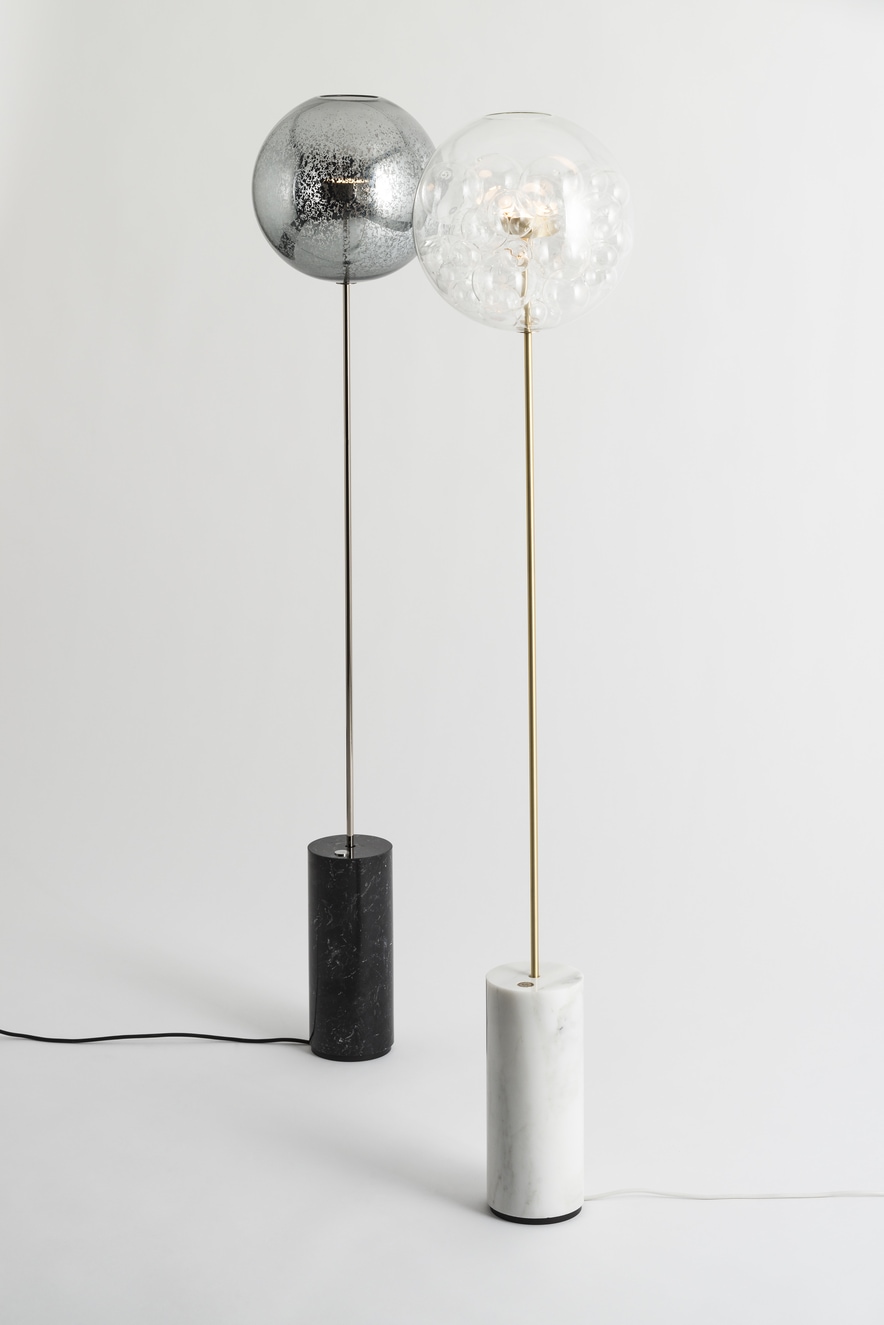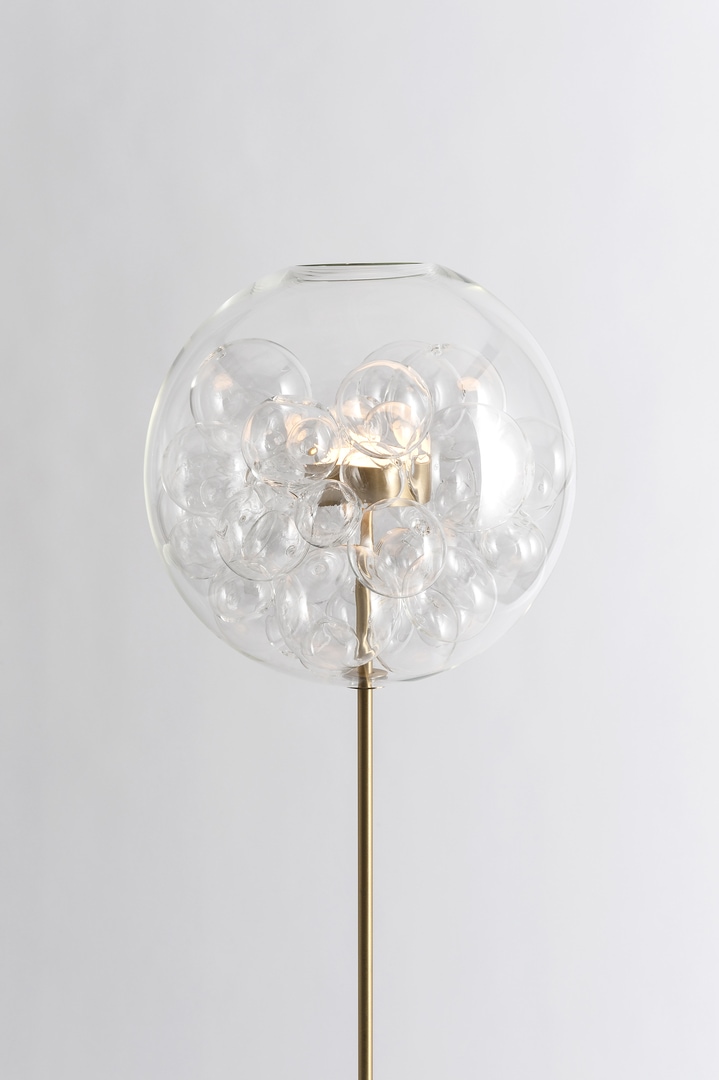 From afar, Soffio Floor Lamp looks like an everyday lamp that you wouldn't give second thought to. But on closer look, you'll realise it packs a whole lot more. The large glass orb is filled with smaller glass sacs — that quite frankly, look like mini soap bubbles — each seemingly taking a life of its own, as if floating to infinity.
A single light source is surrounded by handfuls of glass orbs, which gently diffuse the light from within. The lamp is made of brass, glass and marble, and is lighter than it looks. Four finishes, including blackened brass and brushed nickel, are available.
Designers: Cristiana Giopato and Christopher Coombes
---
Classic Phantom speaker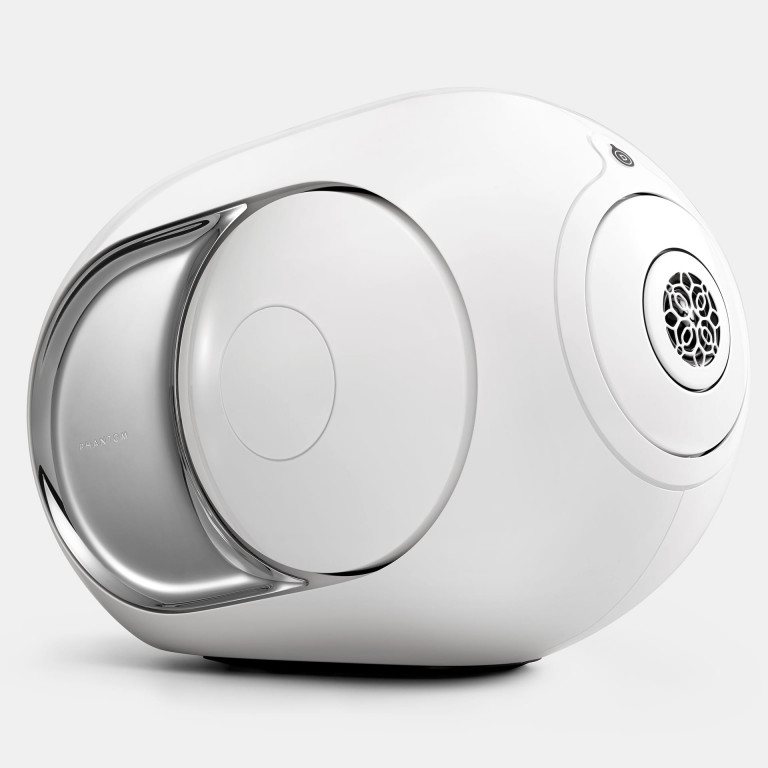 The Classic Phantom speaker by Devialet may pack lesser watts than the Gold Phantom speakers in The Salon and Epicurean Odyssey, but it's no less powerful. With 1,200 watts, it delivers up to 101dB, which is still mightily impressive given its size. The speaker can be hooked up to the desktop or television, or to your phone via Bluetooth for music and calls.
Store: Devialet
---
Variety is no doubt the spice of life. And that's what you'll get at The Library, particularly where art pieces are concerned. More than 10 porcelain sculptures by Lladro — count 'em all — have been carefully curated for the room to ensure a flow and continuity between the pieces.
The smallest of them all is the Gardens of Valencia candle. The candle bears a fruity aroma with notes of bergamot, tuberose and vanilla, a rather soothing scent that'll fill the room. For those not inclined to lighting candles, Jardines de Valencia fragrance diffuser would similarly leave a trail of a light scent around the room.
Of course, there are other larger decorative elements that steal the show as you enter the room. Take for example the black Arabian Pure Breed. This comes in a limited series of just 300 pieces and stands out for its black satin finish, which highlights the steed's muscles. Also equally impressive is Dazzle Macaw Bird, inspired by an avant-garde camouflage technique based on a geometric pattern. Here, the macaw is painted with the 'dazzle' technique, using thick black and white stripes.
DesignerS: Various
Store: Lladro
---