THE SANCTUARY
Welcome to the Junior Suite
If wallpapers were meant to decorate your walls, De Gournay has done that to great effect, making the walls a talking point.Known for its handcrafted chinoiserie wallpapers, De Gournay has won us over with its craftsmanship. Hand-painted wallpapers? Check. Silk and metallic threads embroidered into folding screens? Double check. 24k gold leaf? Triple check.
One thing's for sure: you can spend hours looking at a De Gournay wallpaper, and each time, you'll notice one more detail than before.
Like its name suggests, Symphony is inspired by the sculptural and geometric forms of mid 20th-century art and design. Playing on the themes of dark and light, the team uses a background technique, pairing a dyed sheer slub organza — the yarn has an irregular appearance caused by uneven thickness — over painted paper. Texture is further added with abstract, free-form shapes that have been gilded in aluminium leaf, then washed with pearlescent pigments before being sanded for that 'aged' look.
Disperse Dark Grey carpet
Silence sometimes speaks volumes, and the same goes for this seemingly inconspicuous grey carpet that leads you from the sitting lounge to the bed. The simple looks of the Disperse Dark Grey carpet are deceiving though, as it features seemingly random irregular 'blotches' that remind one of peeling wallpaper.
The Disperse Dark Grey carpet is made of a blend of wool, silk and cotton. Sinking your feet into the lush carpet feels like you're walking on fluffy white clouds.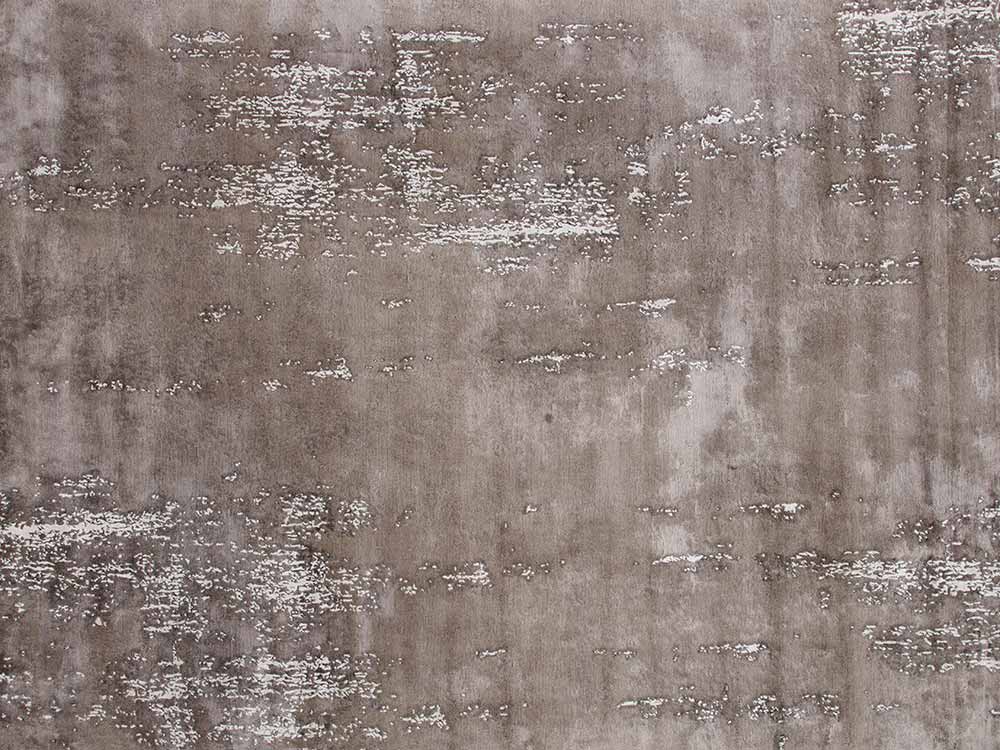 StoreS: Orientalist
---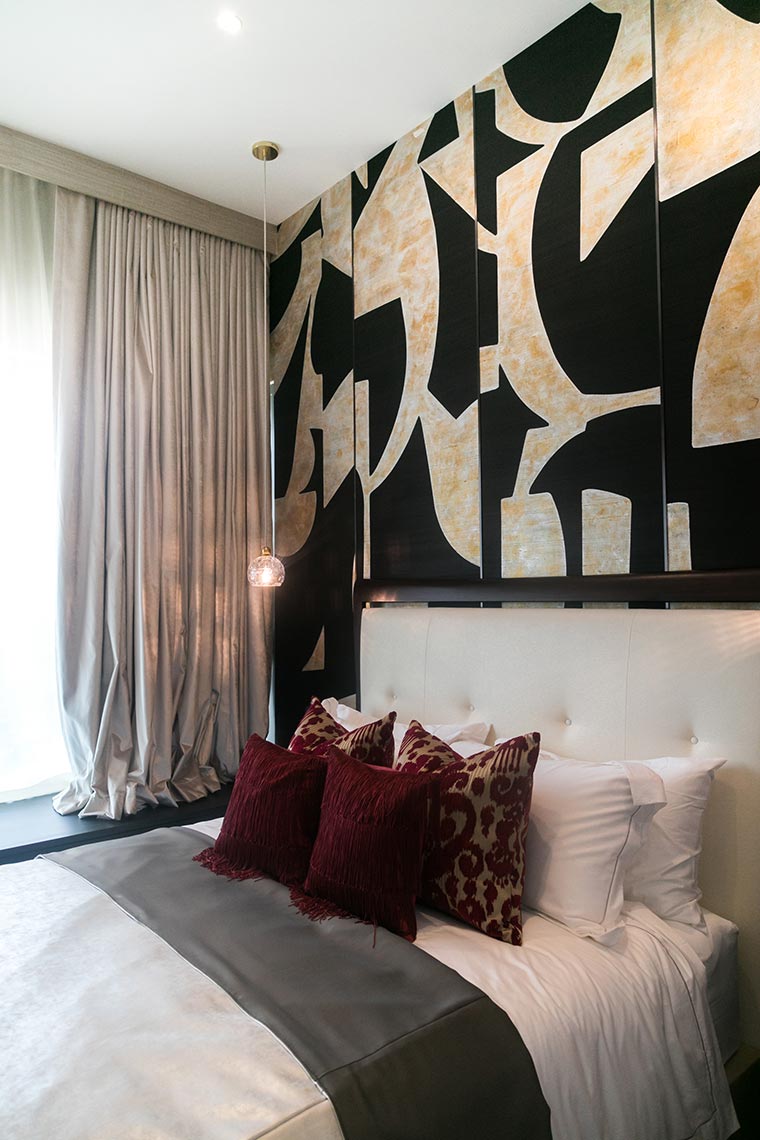 Your bed is where you retire for the night, and it should not be an after-thought. A warm welcome would certainly help, and this comes in the form of the Dauphine headboard by Christopher Guy, a cream-coloured cushioned headboard outlined in a black angular frame. As an elegant accent, open-carved cala lily engravings stud the corners.
Store: Christopher Guy
---
Margarita side tables and Trinket Pendant wall light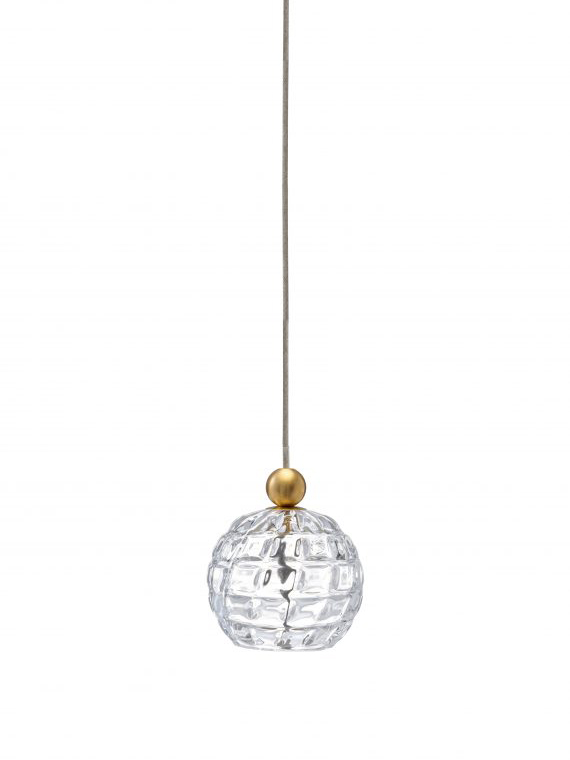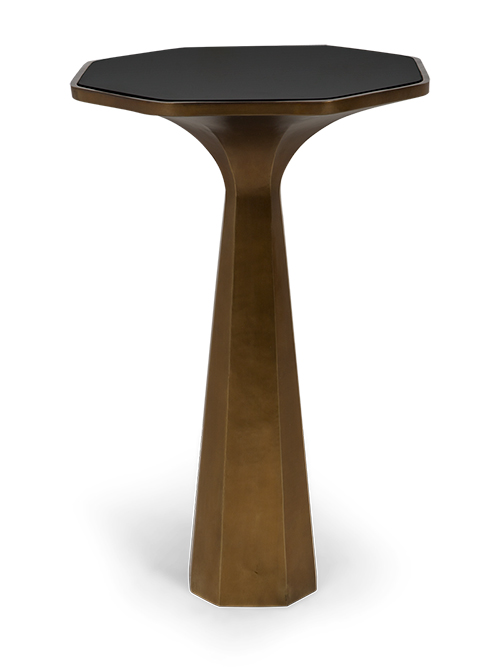 Flanking the bed — and accompanying the Toulon chair — are three Margarita side tables. These waist-high additions feature an asymmetrical hexagonal shape, and are crafted in solid aged brass. The tabletop is delightfully matched with a black glass.
Hanging above the side tables are a pair of Trinket Pendant wall lights by Porta Romana. These upside-down dandelion lookalikes each come with a brass pearl topper for that tiny bit of funk in the bedroom. Light is refracted through each facet of the honeycombed glass dome, giving the bedroom a soft glow in the evening.
StoreS: Vanilla Home and Christopher Guy
---
Toulon chair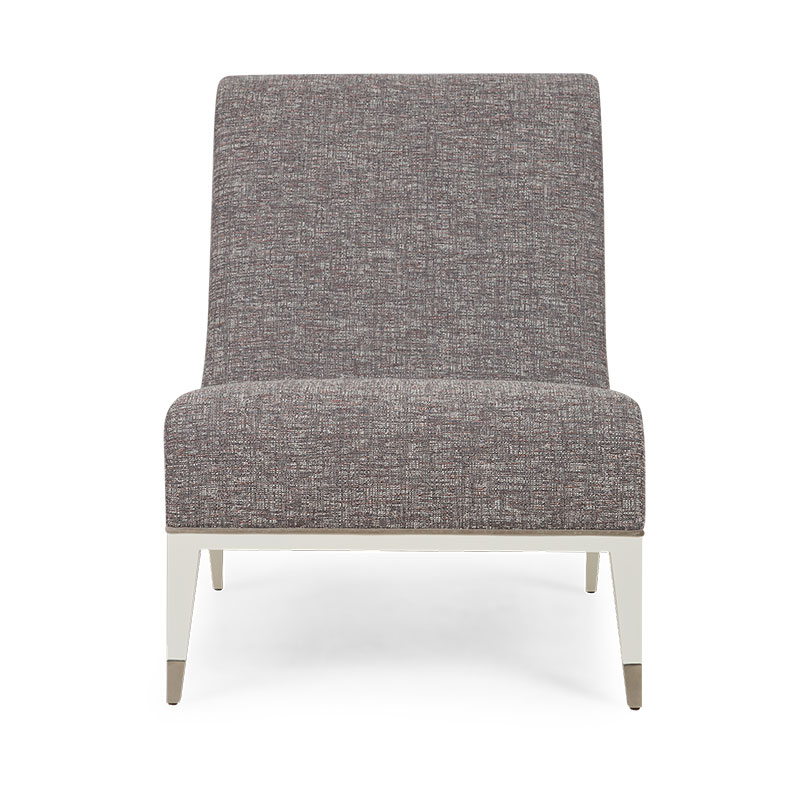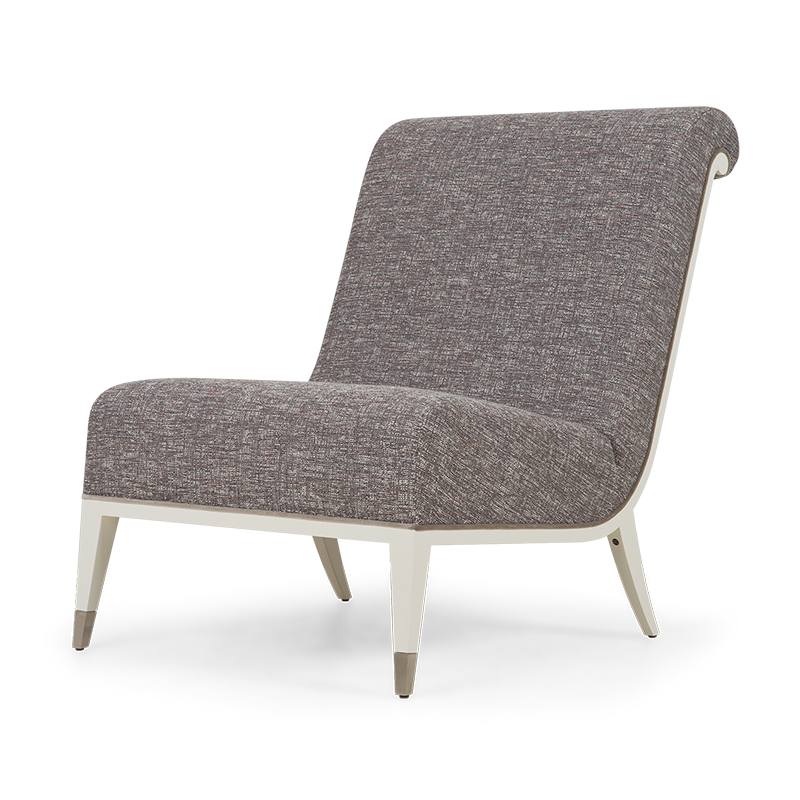 Take five and clear your mind before you call it a night. The grey Toulon is a wide-seated low fauteuil — a wooden seat in the form of an armchair, without the arms — that beckons you to get comfy. The chair is crafted in solid mahogany with a high-density upholstery fill, and features a gently sloping back that curls at the top.
Classic Phantom speaker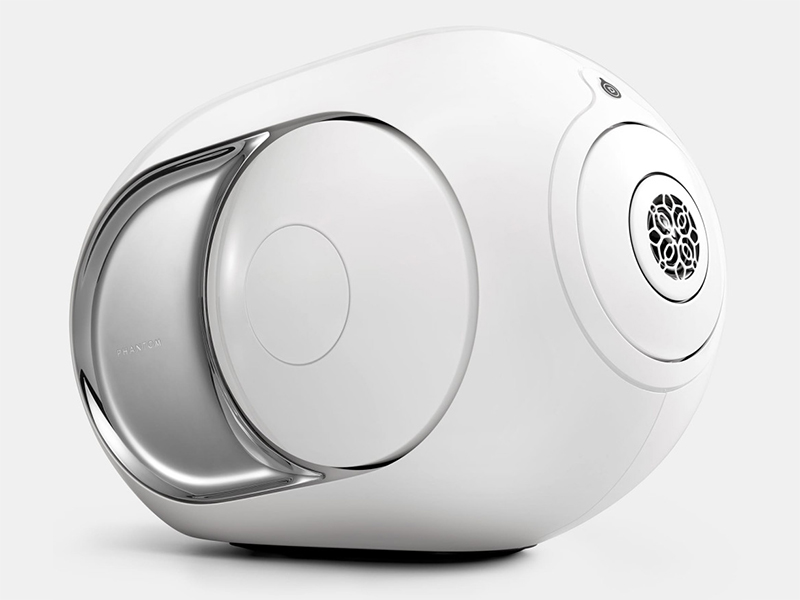 Founded in 2007, Devialet specialises in crafting stylish wireless speakers. This particular piece has packs 1,200 watts and produces up to 101dB of sound, not that you'll need that level of power in The Sanctuary.
The speakers can be wall mounted, placed on the table or hooked up to a standalone tree/tripod. And where looks are concerned, it also certainly helps that the Classic Phantom is one handsome beast, and easily doubles as a decor item.
The swanky QLED Q75R 4K sits quietly in an elegant armoire in The Sanctuary. Key features of the model include direct full array blacklighting, quantum HRD 1000 and quantum processor 4K, all of which result in higher clarity and bolder contrast to deliver an optimised viewing experience. The television's unique Quantum Dot technology feature also cranks the colour volume to a full 100 per cent, allowing for the display of highly contrasted colours during the day and at night.
Store: Samsung
---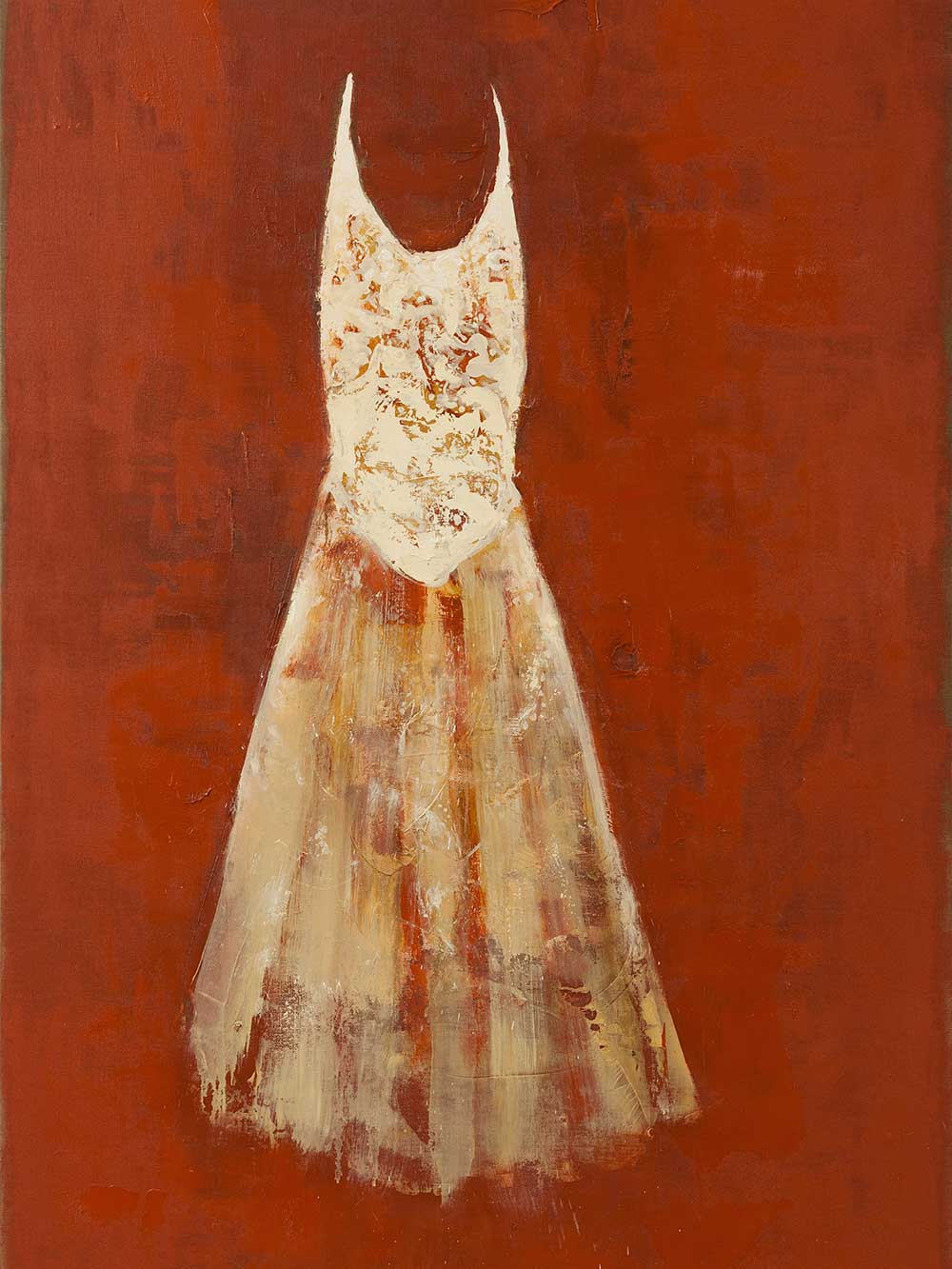 Regina
Pizzi Cannella once again portrays his signature style of placing objects – in this case, a little white dress – on nondescript backgrounds. The subject matter here is scraped and then reworked with thick paint, emulating fragments of a memory that often varies from time to time.
Artist: Pizzi Cannella
Store: Partners & Mucciaccia
---