THE SKYLINE
For sunset grills and sundowners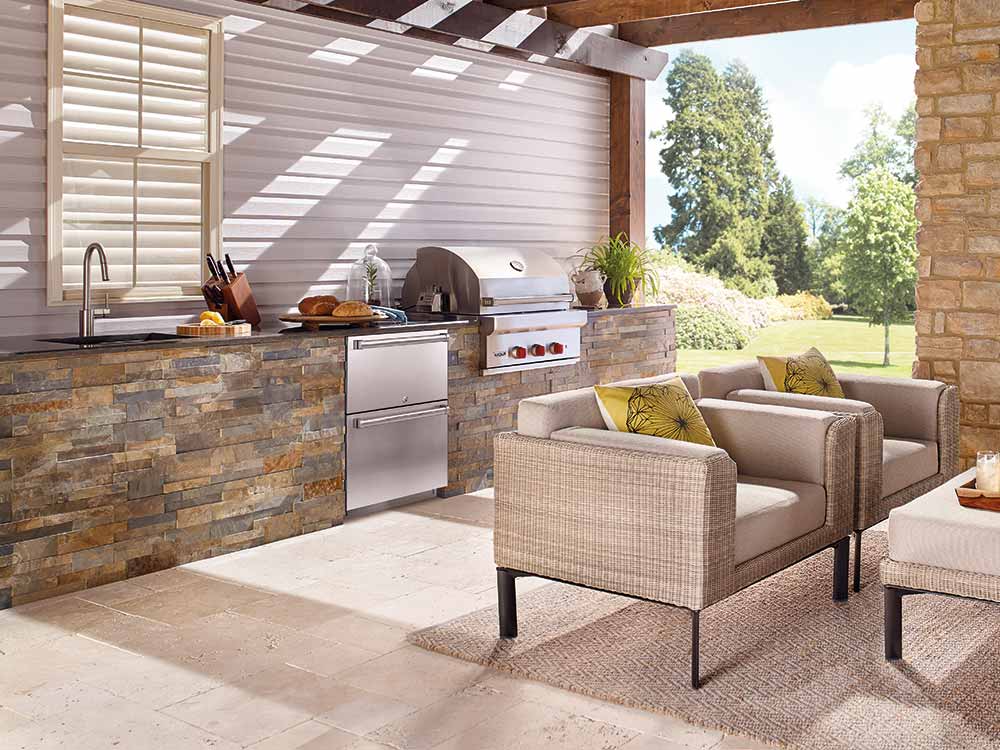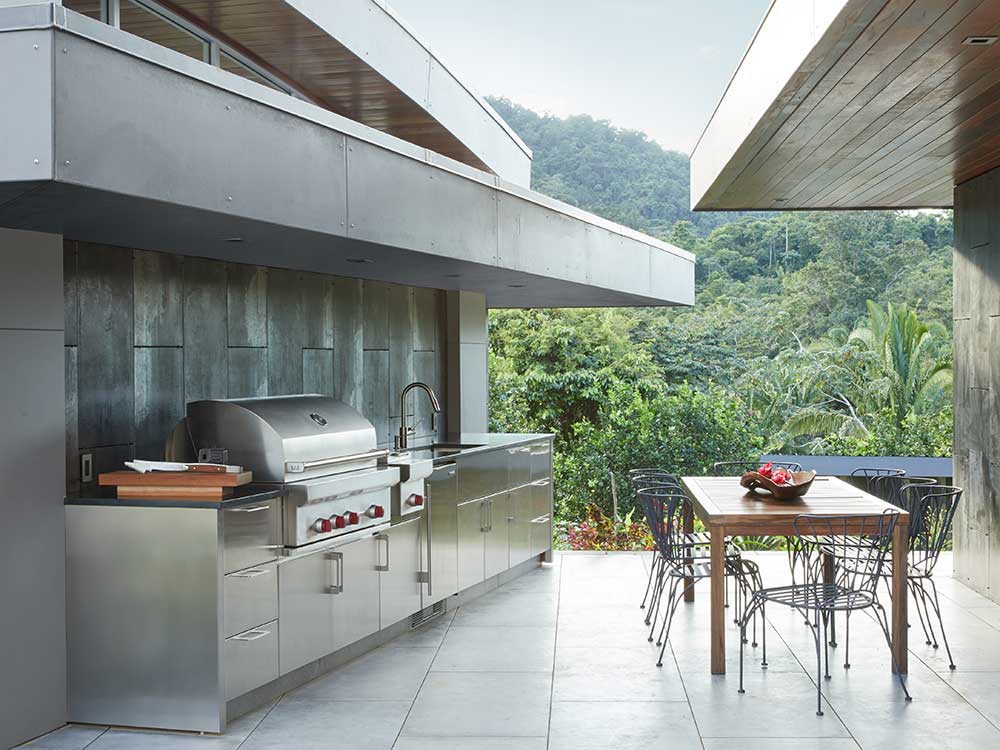 Outdoor refrigerator drawers and grill
If level one of the Penthouse is where sophisticated dinner parties take place, then level three is where the after-parties continue way into the night.
Take barbecue nights up a notch with the outdoor gas grill, cleverly designed to offer precise, independent heat control for the searing and grilling of meat. The grill comes with a thick, stainless-steel grate that retains and radiates more heat for even cooking. A hidden spring mechanism allows the hood to open and close easily by redistributing the weight.
The savvy kitchen appliance will barbecue food simultaneously, thanks to its three individually contained grill burners and rotisserie burner, making it nothing short of a dream outdoor cooking machine for every household.
The integrated outdoor refrigerator drawer is equipped with cutting-edge food preservation features that effectively store fresh food and beverages. Paired with smart outdoor panels, the drawers are sealed to lock in moisture to ensure the highest level of freshness in a high-humidity environment. These futuristic drawers are also clad in heavy-gauge stainless steel so they can endure UV rays, salt and moisture, which helps minimise corrosion.
CTR bar chair
The bar's always the most popular spot at any rooftop, so if you want in on the action at The Skyline, be sure to grab a seat and get comfortable in the CTR bar chair. Crafted by Italian designer Piergiorgio Cazzaniga for Tribù, the CTR bar chairs stand out for their sinuous curves, in the form of powder-coated stainless steel tubes that follow the outline of the chair in one continuous line. The backrest comprises a weather-resistant Tricod weave, while the seat itself is upholstered with a water-repellent cushion.
Designer: Piergiorgio Cazzaniga for Tribù
Store: Xtra
---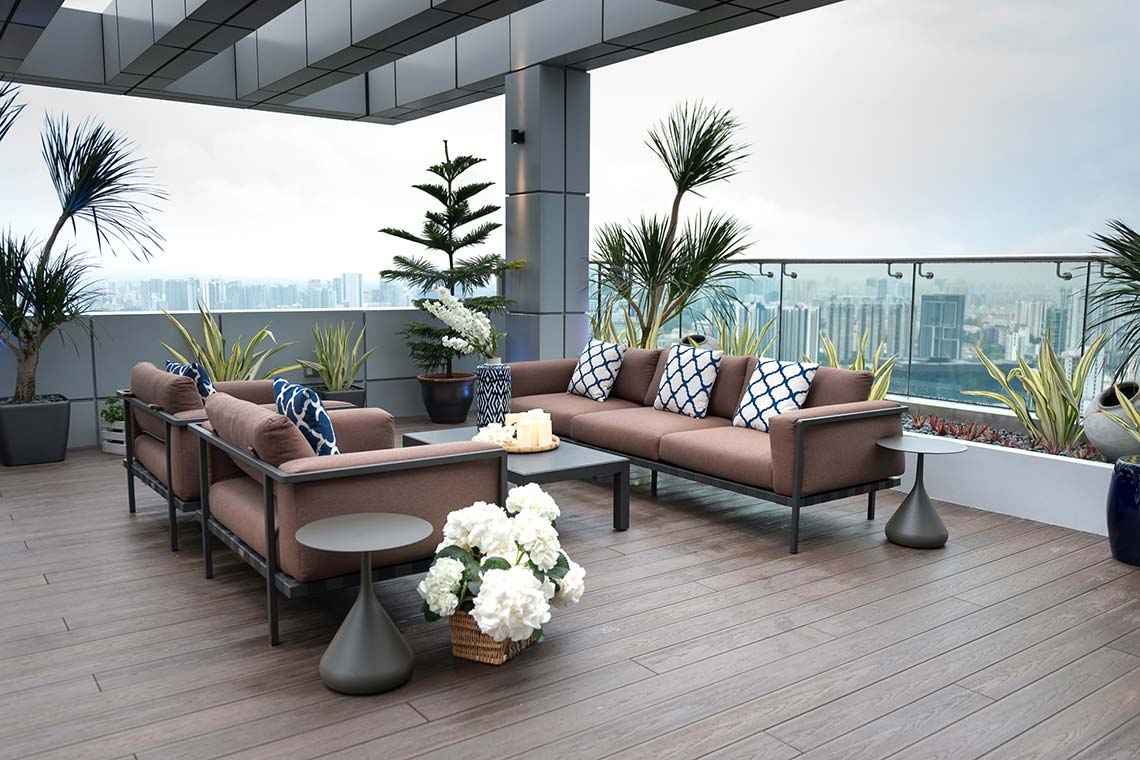 Natal Alu sofa, armchairs, coffee table and satellite side tables
The Natal Alu collection, designed by Studio Segers for Tribù, comprises a low frame that's supported by a weave with broad, textilene straps. Thick cushions are piled on top of the weaves, so you'll find yourself sinking into it quite comfortably. Apart from choosing from two different frame colours, you can also select from 112 waterproof fabrics for the cushions. The sofa is modular and can be arranged in six ways, and comes matched with armchairs from the same collection.
The outdoor lounge area is also furnished with a low rectangular coffee table by Tribù and two side tables in Volcano brown from Dedon's Satellite collection.
Designer: Studio Segers for Tribù
Store: Xtra
---