Presenting this month's hottest properties for another place to call home
There are beautiful homes, and there are inimitably spectacular ones. The perfect abode, in our definition, is one that laps up magnificent city skyline or ocean views, with a capacious outdoor terrace and a slew of posh amenities for residents to enjoy. Here, we've compiled a list of residences from around the world that seem to have it all – all you have to do is pick and choose.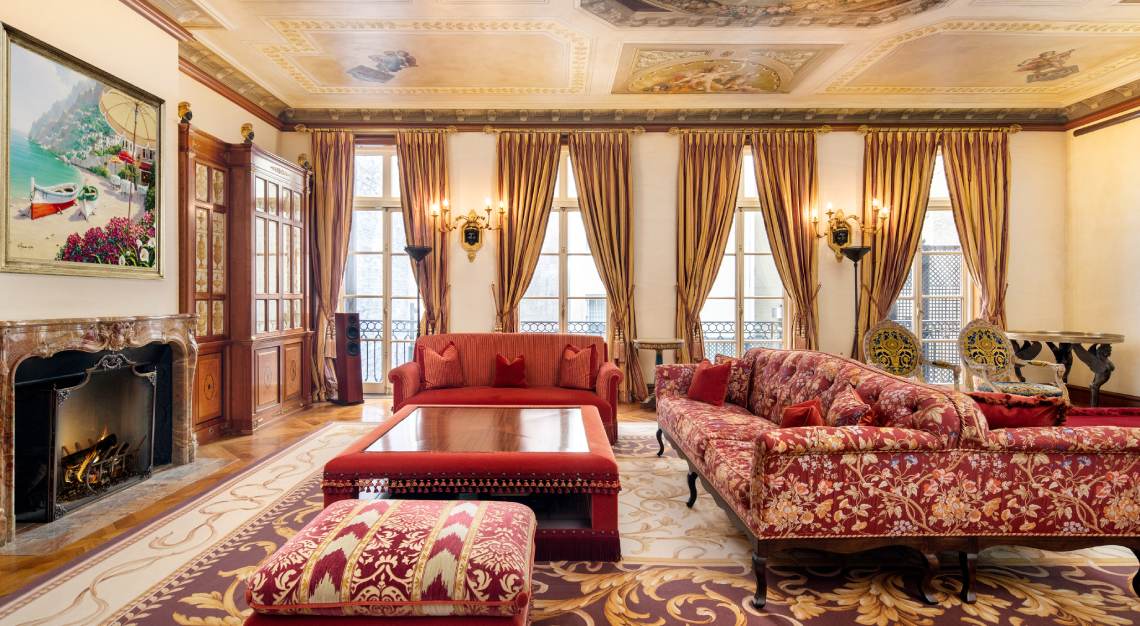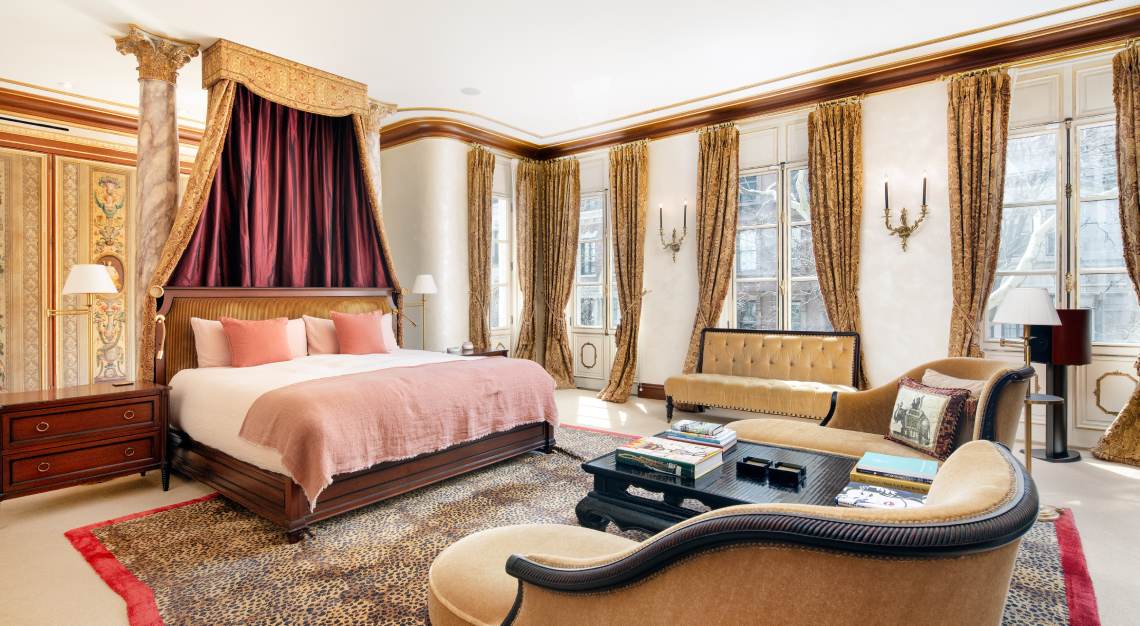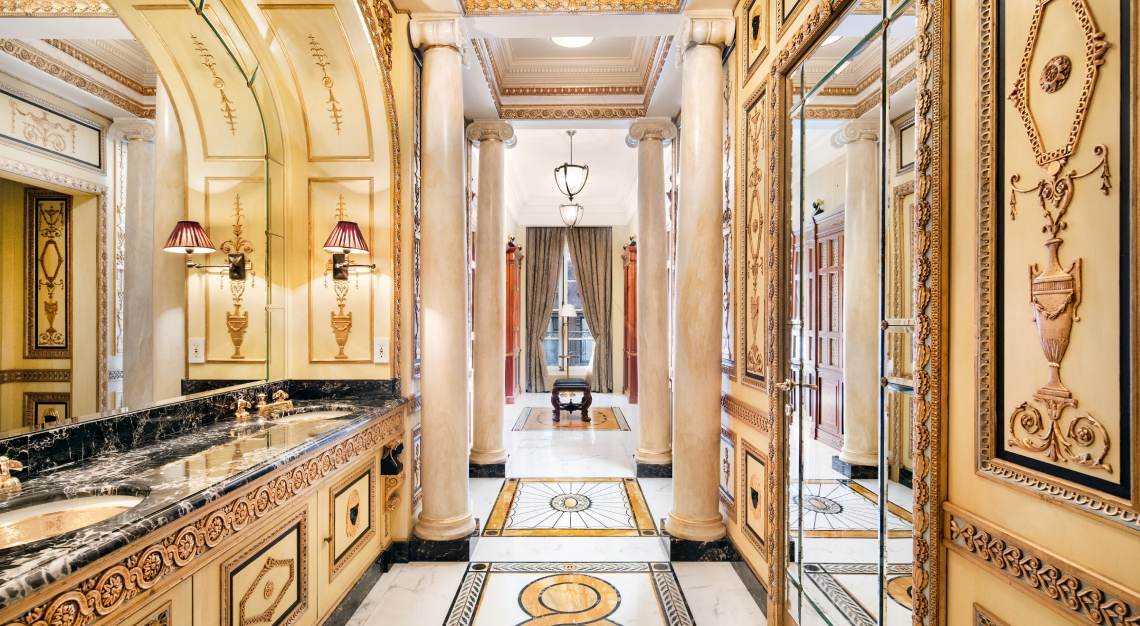 5 East 64th Street, New York, USA
Built in 1950, this townhouse bears the inimitable style of Gianni Versace. The fashion legend had purchased the neoclassical building in 1995 and fully redesigned the interior with the same Italian baroque style often referenced in his over-the-top couture. The first four floors feature his trademark opulent touch, while the upper two floors have a lighter, more whimsical design. Besides seven bedrooms, seven bathrooms and three partial bathrooms, this mansion also has its own fitness centre and Moroccan-style media room.
The deal-clincher: Historic doesn't equate to worn out. A generator powers double water pumps and boilers, allowing residents access to these essential utilities at all times. There's also a separate bedroom suite for staff, so you can be amply pampered at all times.
Price: US$60 million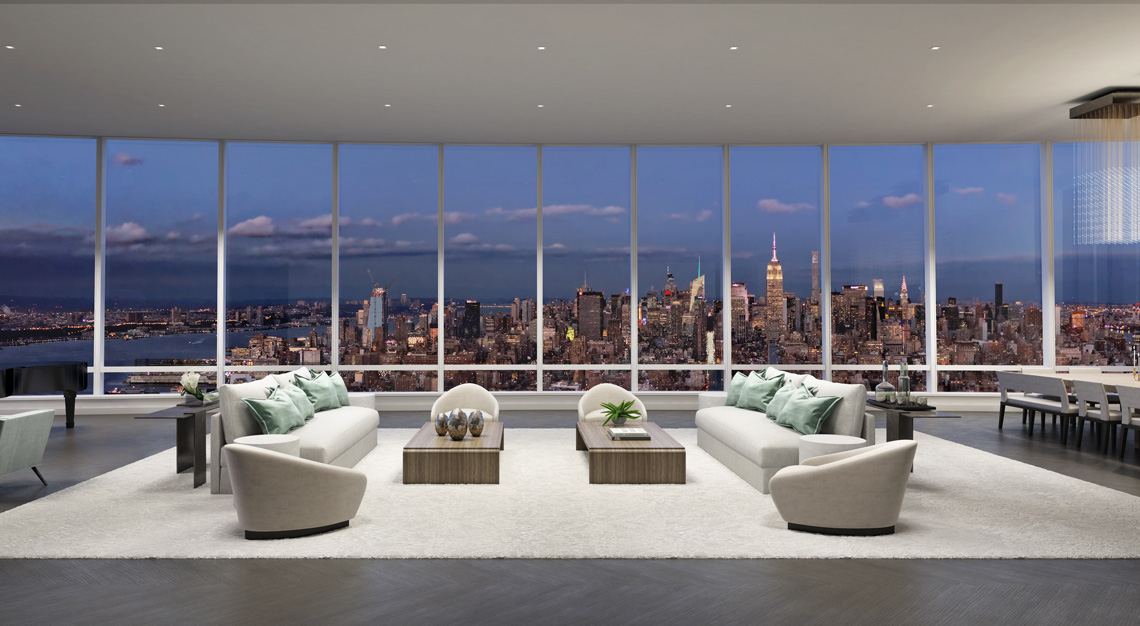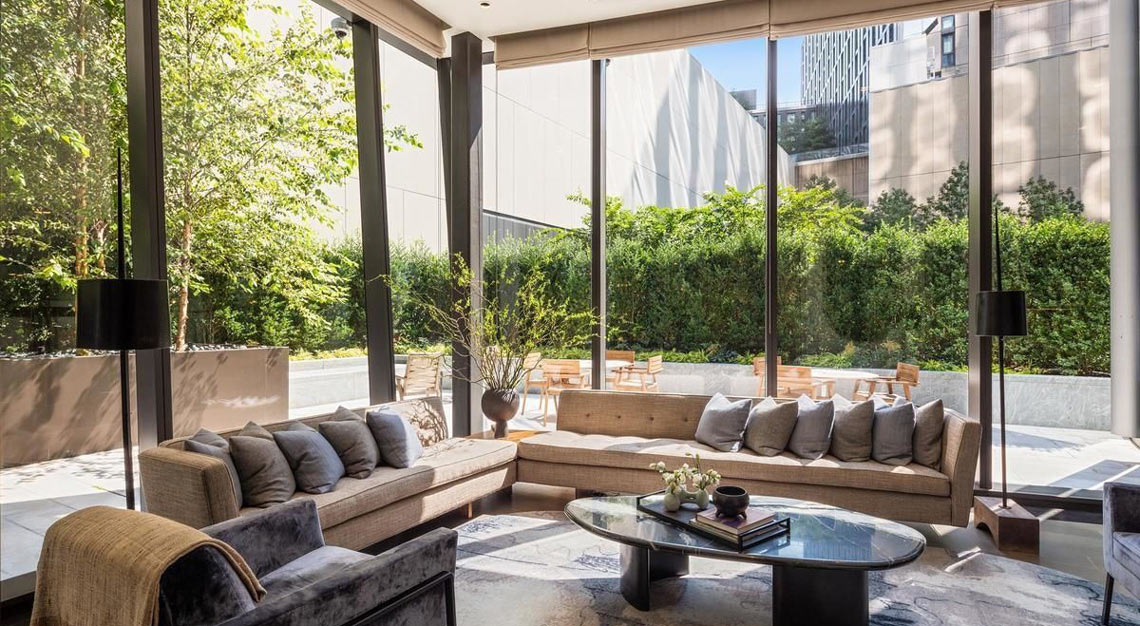 111 Murray Street, New York City, USA
The 696sqm Penthouse Two sits atop 
the 111 Murray Street tower in New York's trendy Tribeca neighbourhood. A private elevator brings you straight to the formal entry gallery, which leads to the library
 and the expansive living room beyond. The latter spans 139sqm and is surrounded by floor-to-ceiling windows and a wraparound balcony that offer breathtaking views of 
the skyline and New York Harbour. The penthouse, which has five bedrooms, is the result of the collaborative work of Fisher Brothers, Witkoff and New Valley.
The deal-clincher: The master bath in this residence boasts a freestanding tub that soaks up spectacular views of the city skyline – you'd never want to leave the bathroom.
Price: US$40 million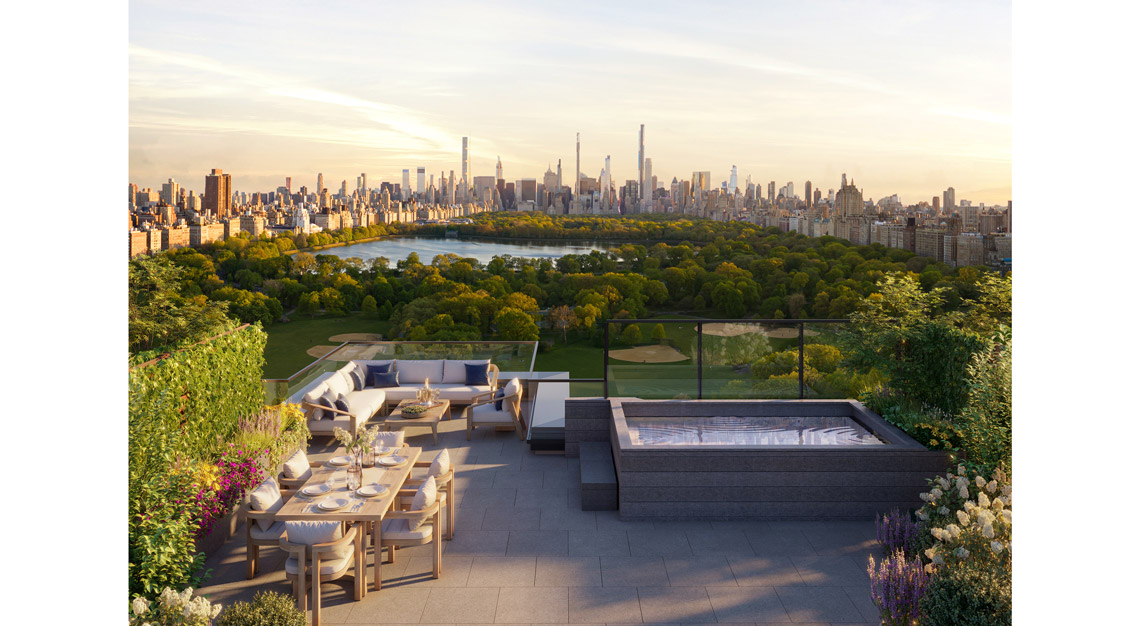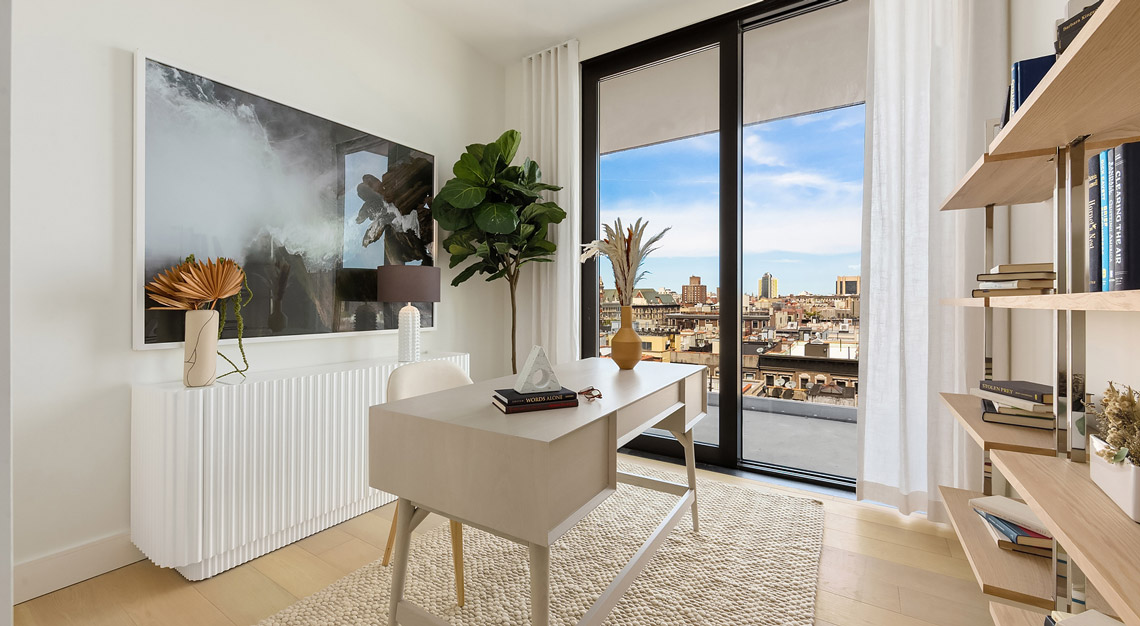 145 Central Park North, New York City, USA
With four bedrooms, three bathrooms and 228sqm of interior and exterior spaces, this penthouse in one of New York City's newest condominiums is hard to beat. White oak is used for the flooring and window frames, appliances come from top names such as Electrolux, Fisher & Paykel and Hansgrohe, and Bianco Alanur tiles are used in the main bedroom's en suite. The residence will be comfortable regardless of the weather thanks to motorised shades at the floor-to-ceiling windows, a fireplace, an HVAC VRF system and a Wi-Fi-enabled thermostat.
The deal-clincher: Pets are welcome at 145 Central Park North, which sits directly on Central Park in the iconic neighbourhood of Harlem.
Price: US$4.75 million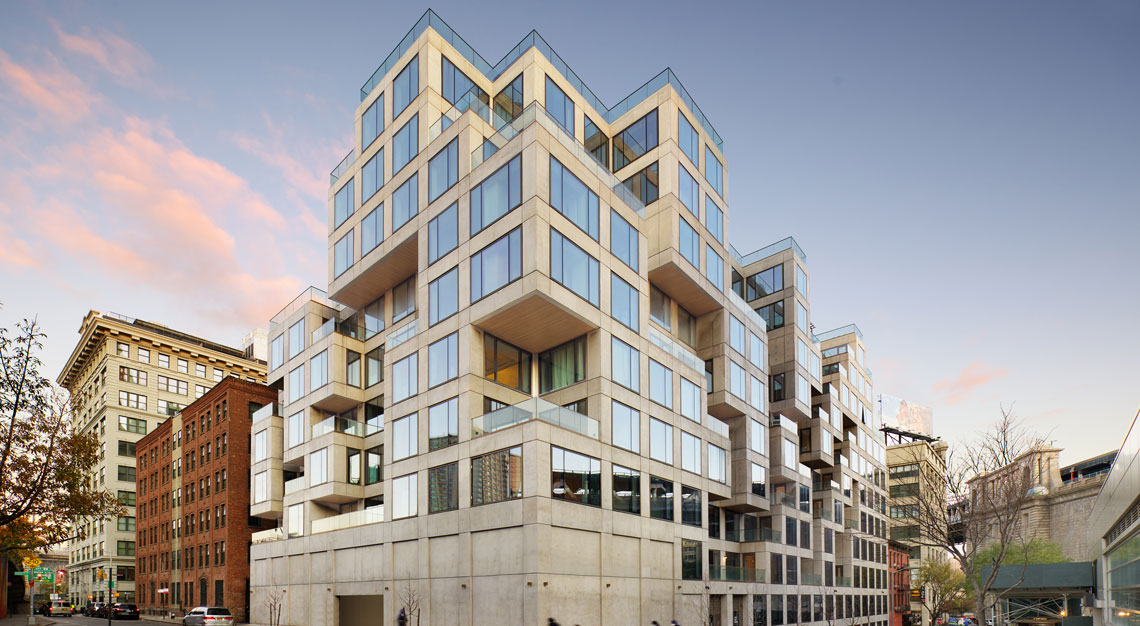 98 Front,
New York City, USA
This collection of 165 residences with over 100 distinct layouts is located in Dumbo, the entrepreneurial heart of Brooklyn. The minimalist, concrete-sculptured development resembles a Rubik's Cube and was designed by ODA to make full use of its location on a corner lot. Offering a mix of apartments with zero to three bedrooms, the residences are divided into three categories: The Garden Residences, The Lofts and The Penthouses. All units feature 2.6m-tall Alumil windows, white oak hardwood flooring and Bosch appliances. Kitchens have Italian white oak rift cabinets, Blum hardware and Corian countertops and backsplashes, while bathrooms are fitted with large-format Nordic Blanco tiles, brushed nickel fixtures by AF New York and Laufen commodes.
The deal-clincher: The LEED-certified building, which is an NYCxDesign Awards 2021 winner in the Small Multi-unit Housing category, also has a state-of-the-art fitness centre, indoor saltwater pool and spa, and barbecue areas with outdoor kitchens at the 650sqm landscaped common rooftop terrace.
Price: from US$675,000 for a garden unit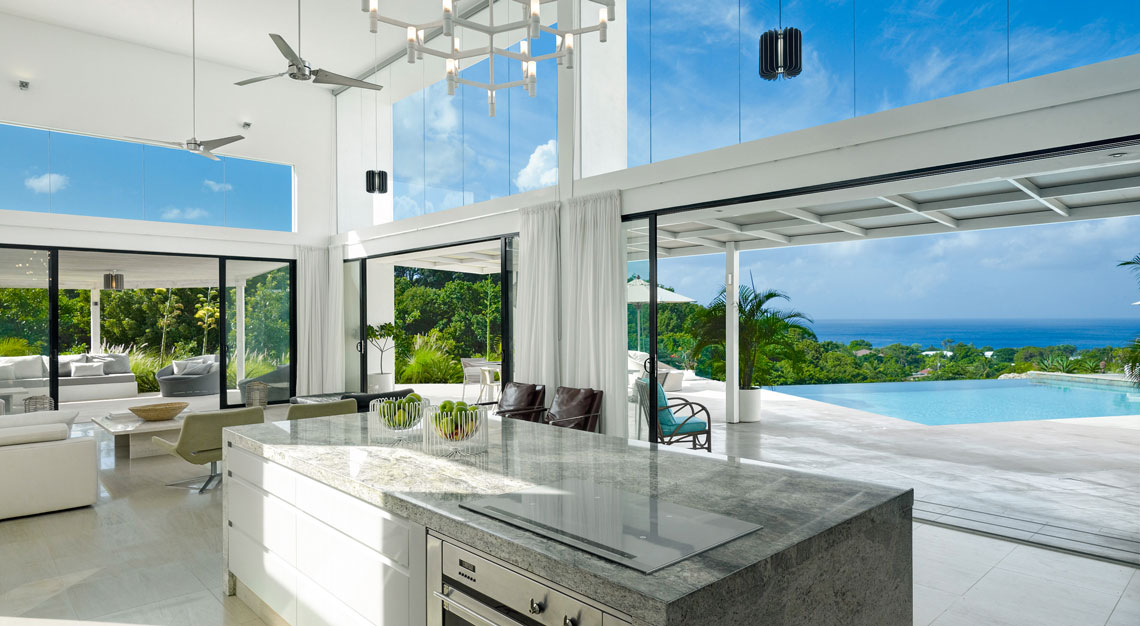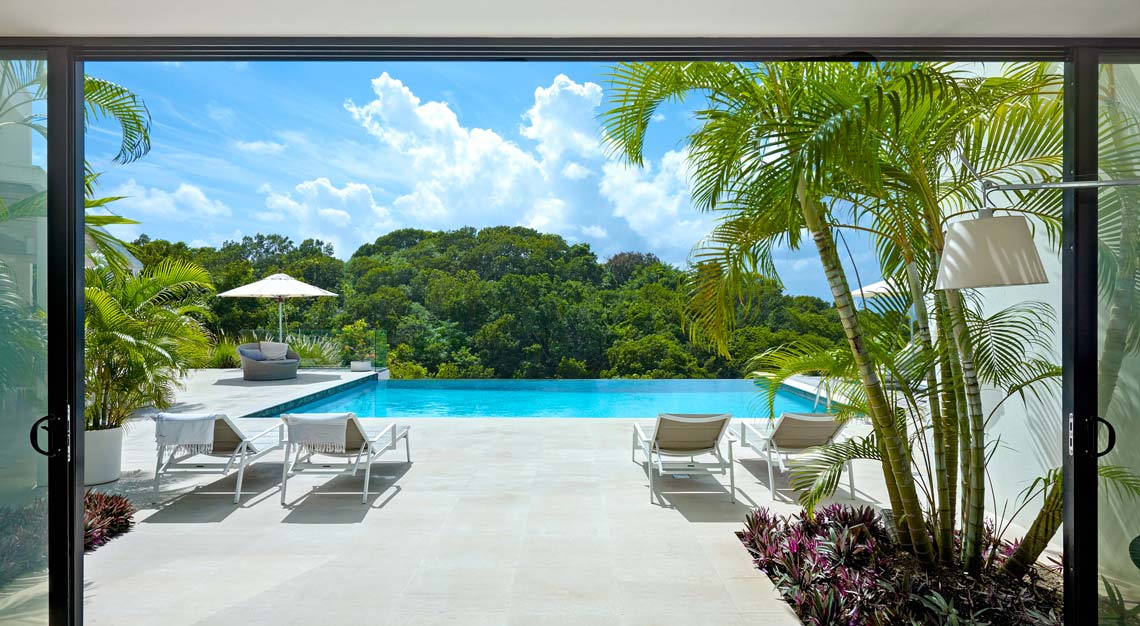 Atelier House, Barbados
Set on a ridge in the west coast of Barbados, this 490sqm home overlooks the ocean and is surrounded by 2,000sqm of gardens. There are four bedrooms comprising a master suite with bathroom on the upper floor and three guest bedrooms on the ground floor. The double-height living room offers views of the Caribbean Sea, with terraces and a 9.8 x 8.2m pool awaiting just outside.
The deal-clincher: Most of the houses in Barbados are styled along British colonial lines, but Atelier stands out for its crisp, contemporary look.
Price: US$3.6 million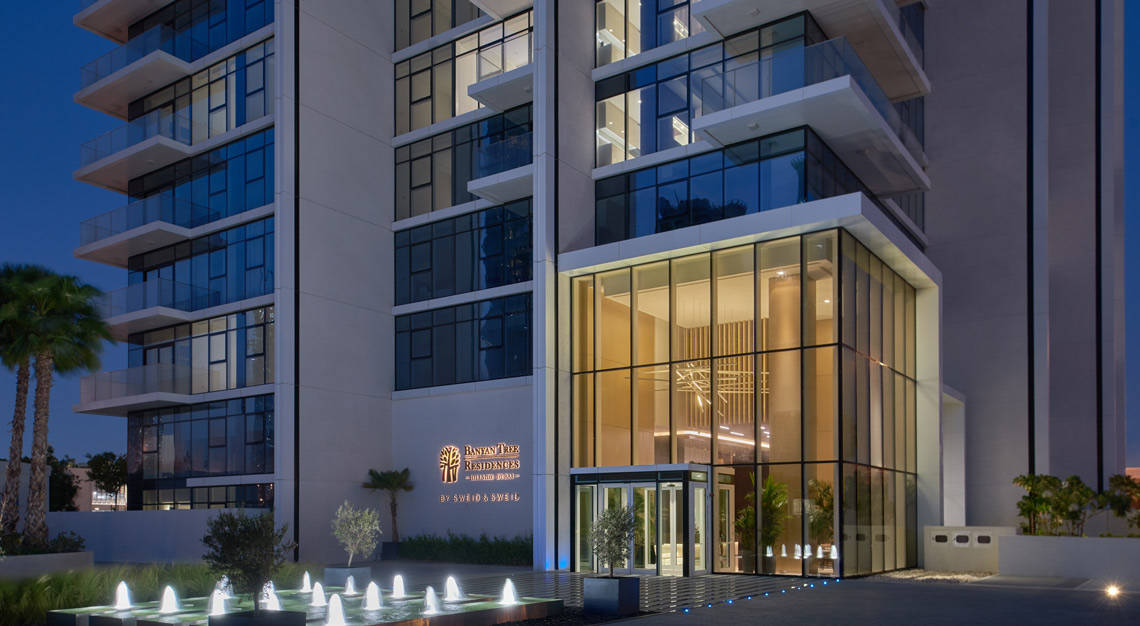 Banyan Tree Residences Hillside,
Dubai, the UAE
Peninsula Papagayo is a 567-hectare club and resort community with 18km of coastline, 13km of bluffs and 21 beaches surrounded by over 1,554 sq km of protected wilderness. The area is already home to an Andaz resort, which will be linked to the new Residences by pedestrian paths, giving owners of the 25 fully turnkey seaside villas and penthouses access to the resort's fitness and dining options. Each residence will have individual plunge pools and the penthouses will also have rooftop terraces with open-air living rooms.
The deal-clincher: Benefits for owners include an optional rental programme managed by Hyatt and membership to Club at Peninsula Papagayo, which offers recreational facilities, classes and special events, and outdoor activities led by experts.
Price: From 1.5 million dirhams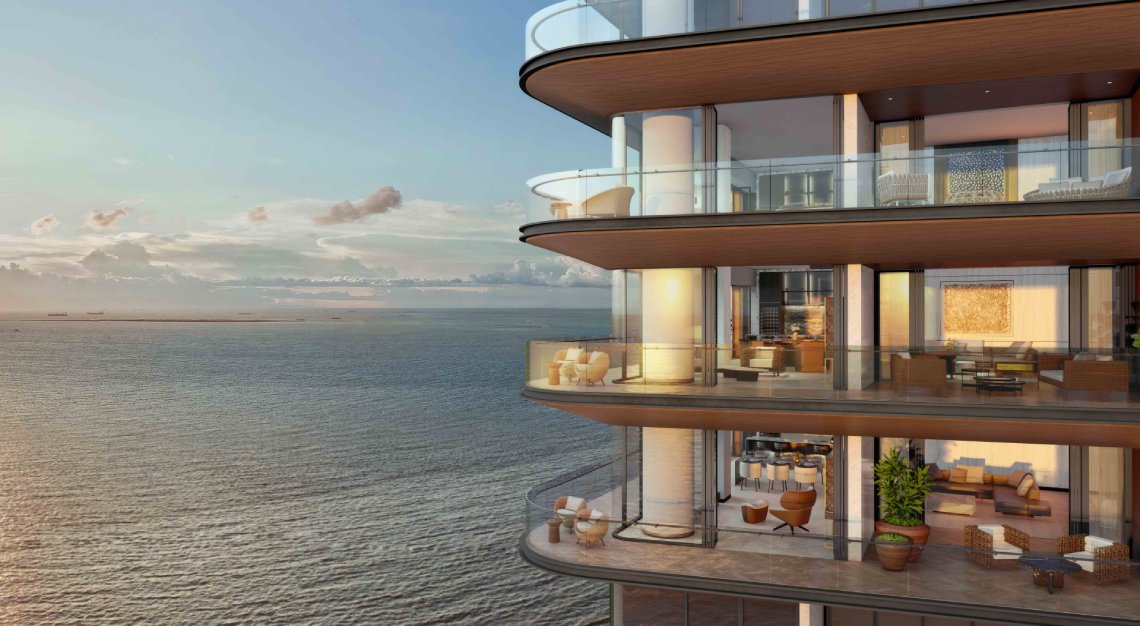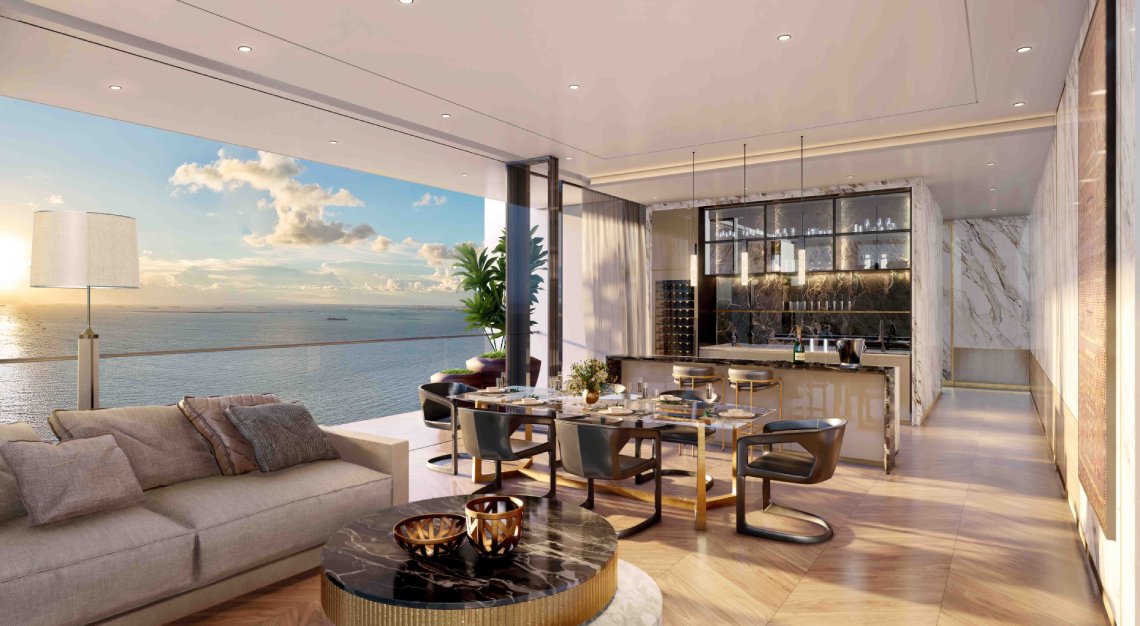 Banyan Tree Residences Manila Bay, Manila, The Philippines
Scheduled to open in the third quarter of 2025, this development marks Banyan Tree Group's first foray into the Philippines. It will house another first for the country, Banyan Tree Spa and Gallery, which will offer indulgent therapies to meet residents' wellness needs. Other key wellness features include a rooftop garden, infinity pools, water features and a state-of-the-art fitness centre. Prospective owners can choose from two- and three-bedroom units as well as penthouses, all featuring culturally inspired interiors comprising intricate weaving designs and rich, woody elements.
The deal-clincher: Owners of the residential units will also have access to the exclusive Banyan Tree Sanctuary Club membership programme, which will link them to the group's network of more than 40 properties worldwide.
Price: From 110 million pesos via Banyan Tree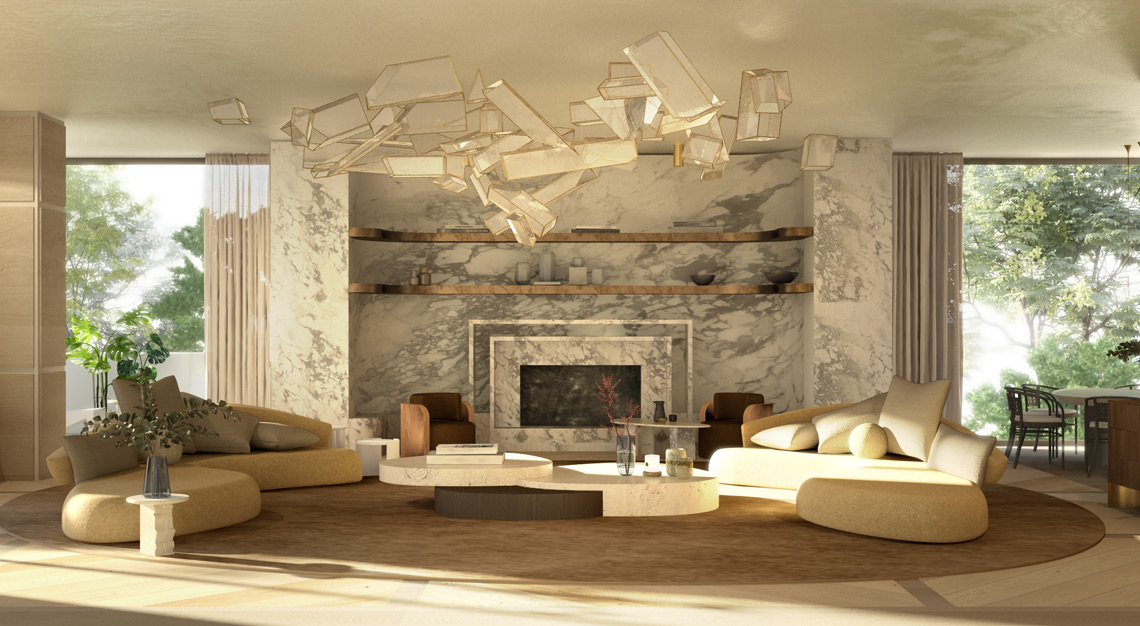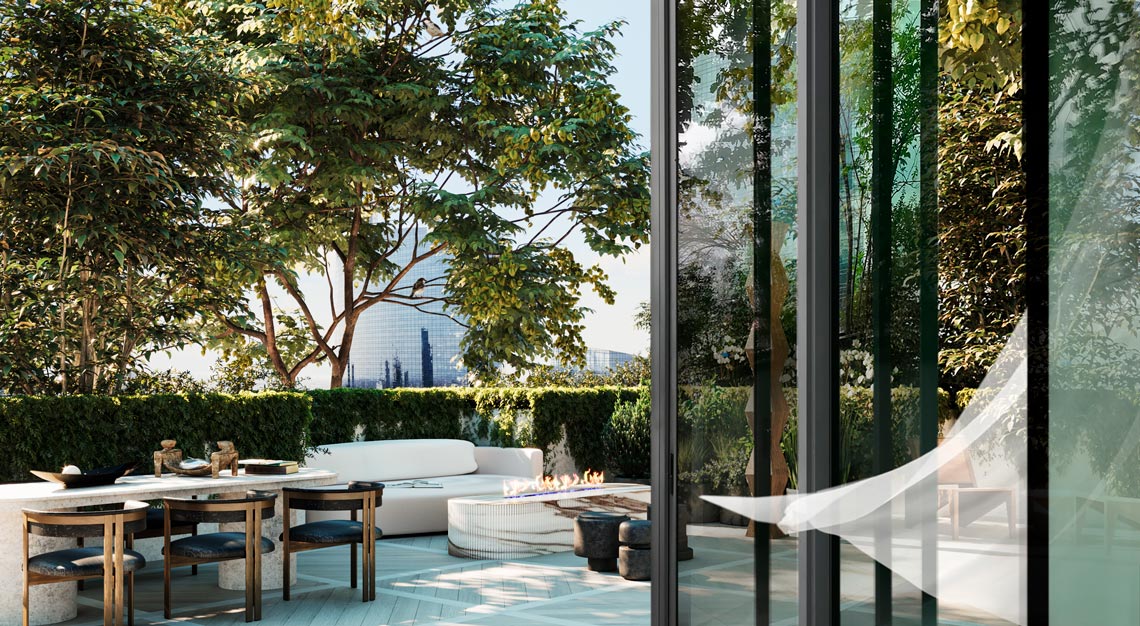 Bosco Verticale, Milan, Italy
When you buy a residence in a building with a name that translates as 'vertical forest' in English, you know you've made an investment in the future. And that's precisely what this 493sqm penthouse, which occupies the entire 26th floor of Bosco Verticale, is all about. Conceived by Stefano Boeri Architteti, this award-winning residential project in the centre of Milan has become a renowned symbol of green urban development since its completion in 2014. The penthouse alone has six terraces on all four sides of the building, complete with fragrant trees, shrubs and plants. Full-height windows maximise light and views, particularly in the large living space.
The deal-clincher: The main bedroom has its own lounge, walk-in wardrobe and an en suite with full his and hers spaces, including an oversized bathtub.
Price: From €15 million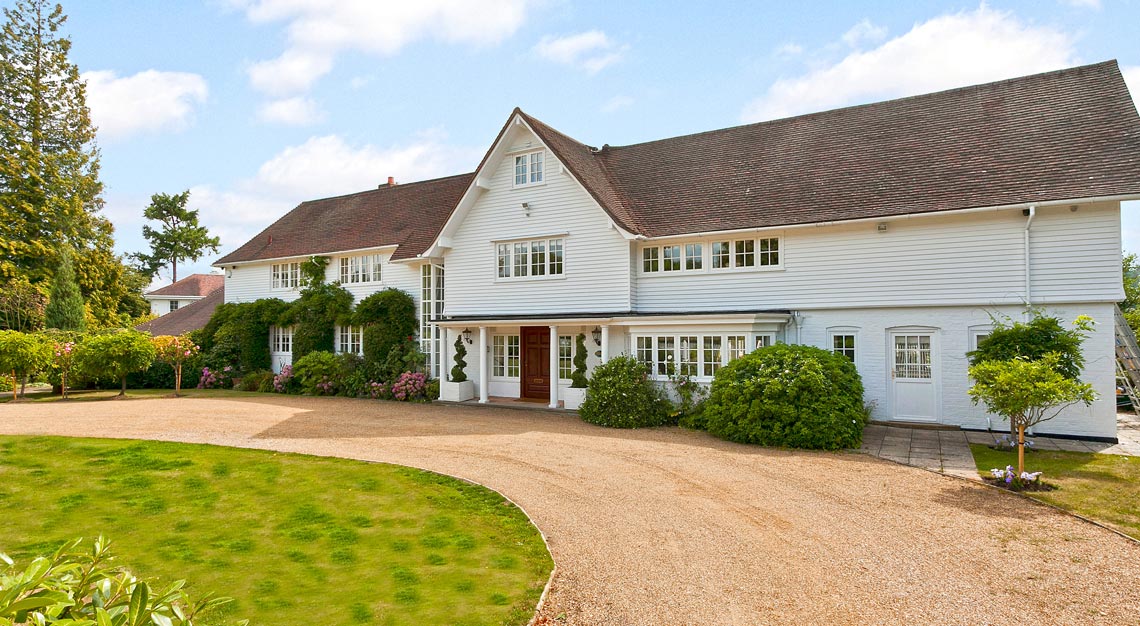 Carolina,
Sunningdale, Berkshire, England
Ascot Racecourse, Wentworth Golf Club and Smith's Lawn – home to some of England's best-known sporting events – are within easy reach of this recently refurbished country house. Located at the end of Ridgemount Road, the freehold property comprises a six-bedroom main house and a two-bedroom annexe. When not attending Royal Ascot, PGA Championship or Cartier International Polo, residents can relax in Carolina's cinema or games rooms, by the indoor pool or have a picnic on the beautifully landscaped grounds.
The deal-clincher: The surrounding towns and villages, which include Windsor and Ascot, are well-known for their dining options, such as the Michelin-starred The Fat Duck in Bray.
Price: approximately £7.5 million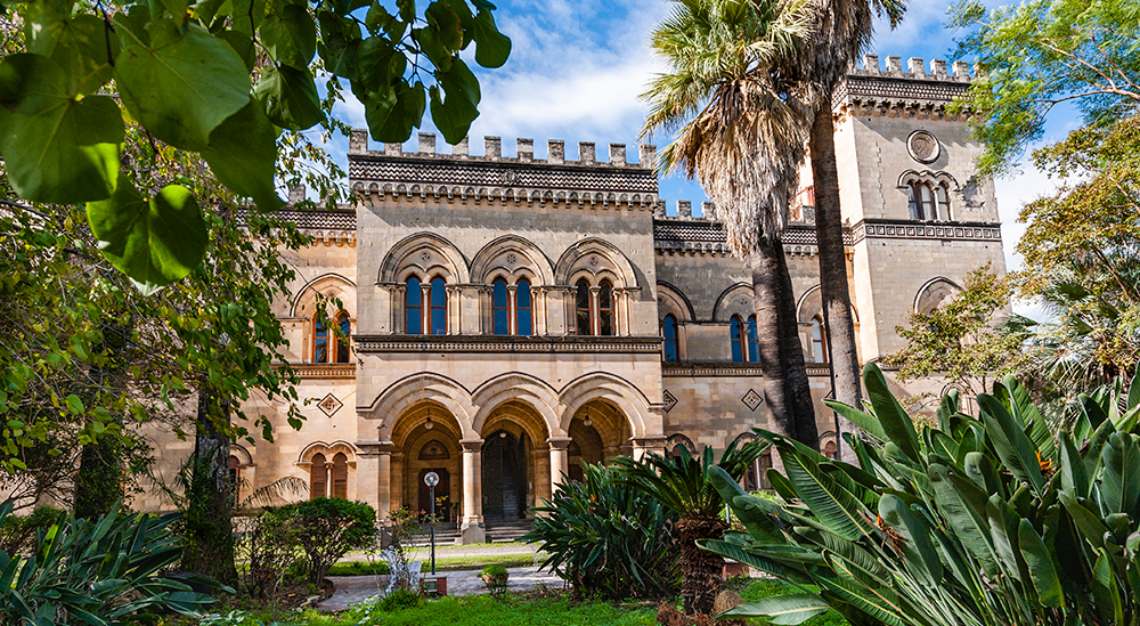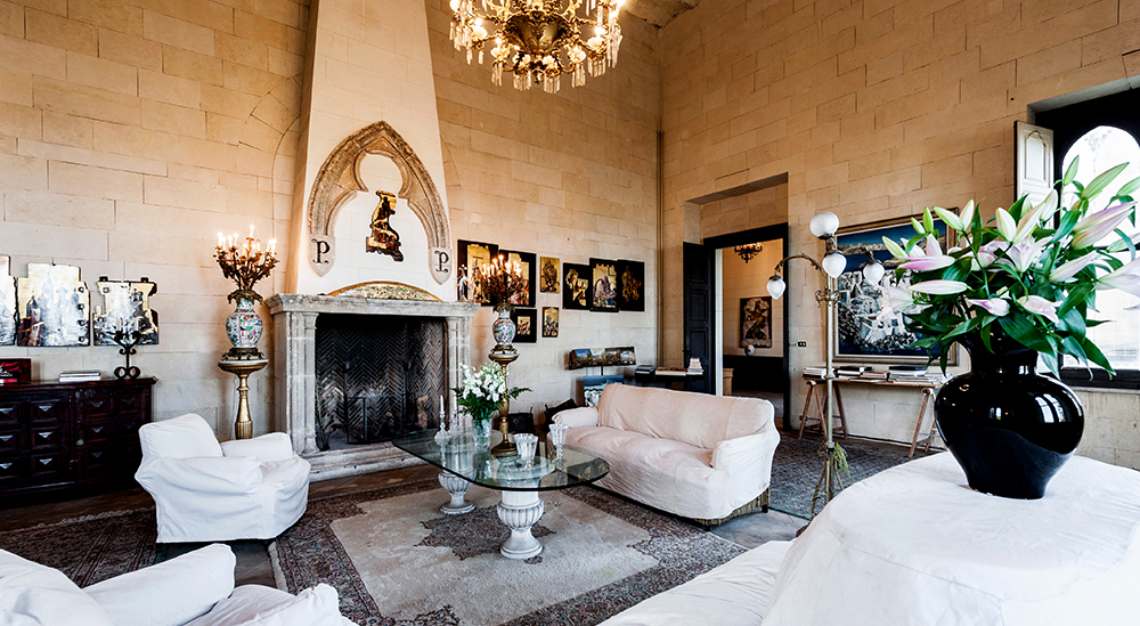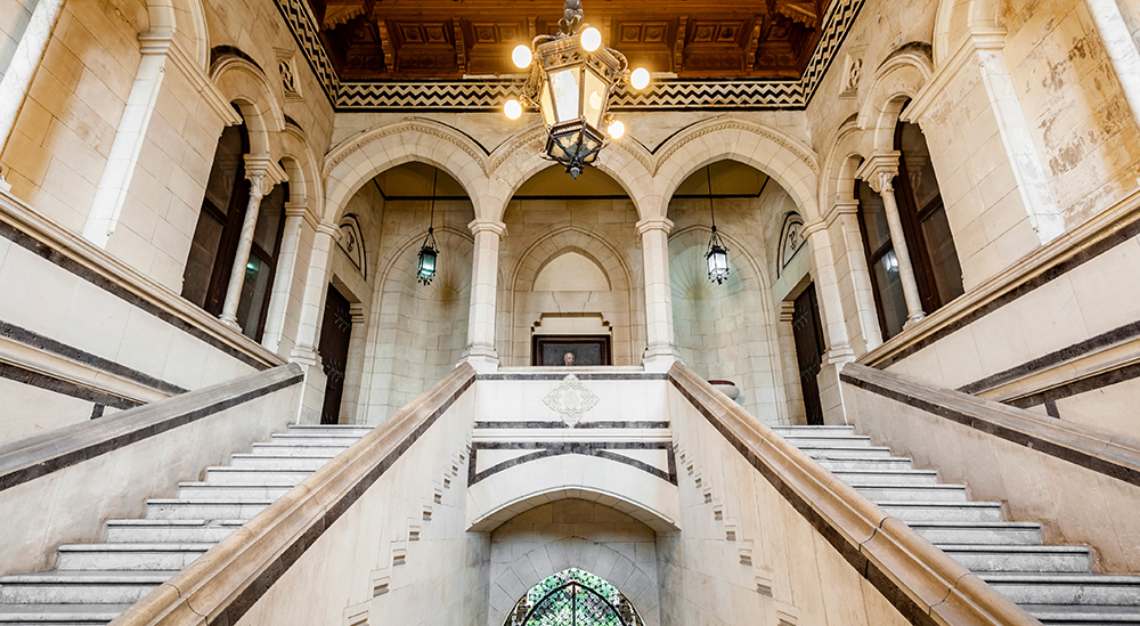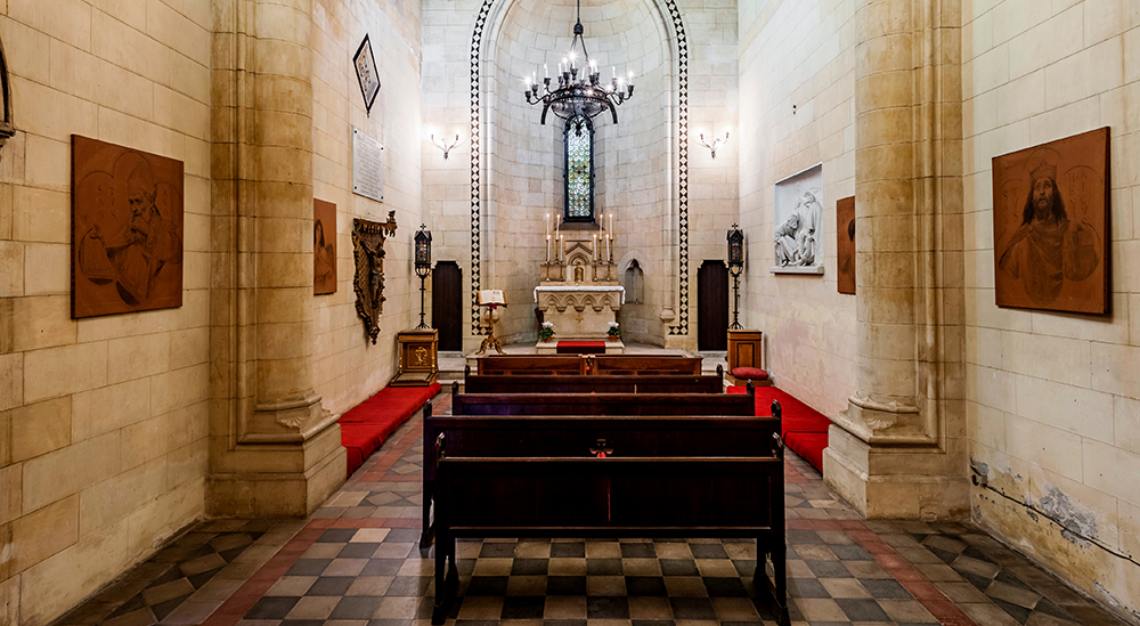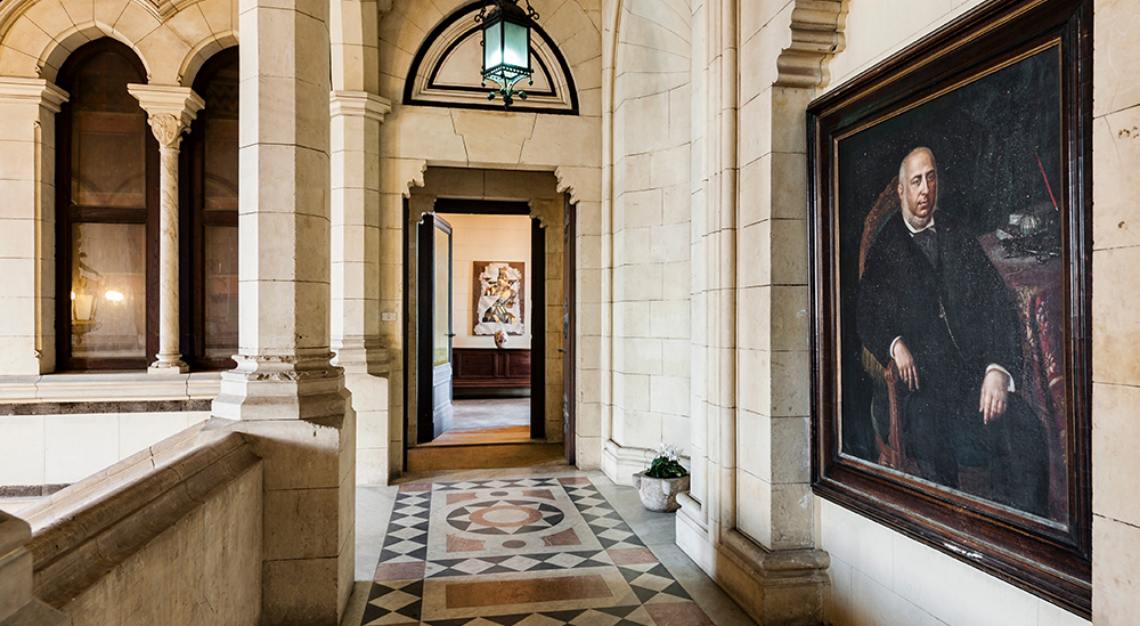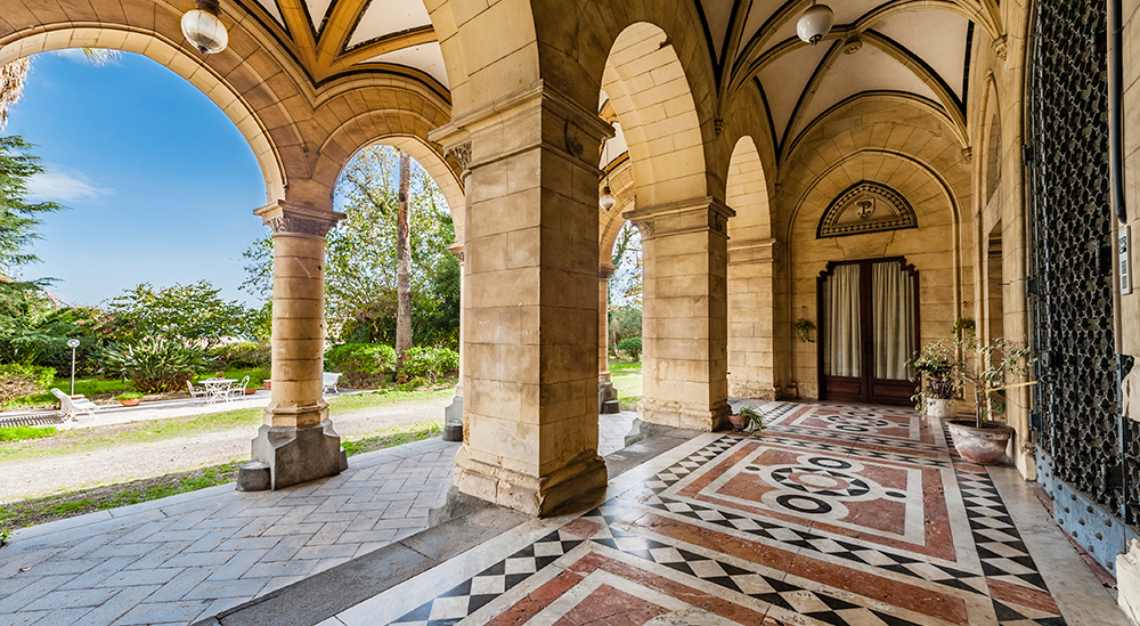 Castello Pennisi di Floristella, Sicily, Italy
Film buffs, rejoice: An Italian castle that was reportedly one of the backdrops in Francis Ford Coppola's The Godfather: Part III has been listed for sale. It's a sprawling, 4,000sqm property with a whopping 22 bedrooms and eight bathrooms.
The estate is located in the Catania area on Sicily's east coast. It's got quite the long history, dating back to the late 19th century, when Baron Agostino Pennisi di Floristella commissioned the project. It was designed by Giuseppe Patricolo, an architect who was best known for restoring medieval buildings in his hometown of Palermo. Fortunately for the next owner, Patricolo's work stood the test of time in more ways than one: It survived both the destructive Messina earthquake in 1908 and bombings during WWII.
Today, the property still bears its benefactor's name: It's known as the Castello Pennisi di Floristella and was home to the noble Pennisi family for many years. It still maintains much of the original grandeur that one would expect from a historic Italian palace, starting with a massive marble staircase in the entryway (it leads to a portrait of the Baron himself, obviously) that's coupled with a coffered ceiling above that still bears the Pennisi coat of arms.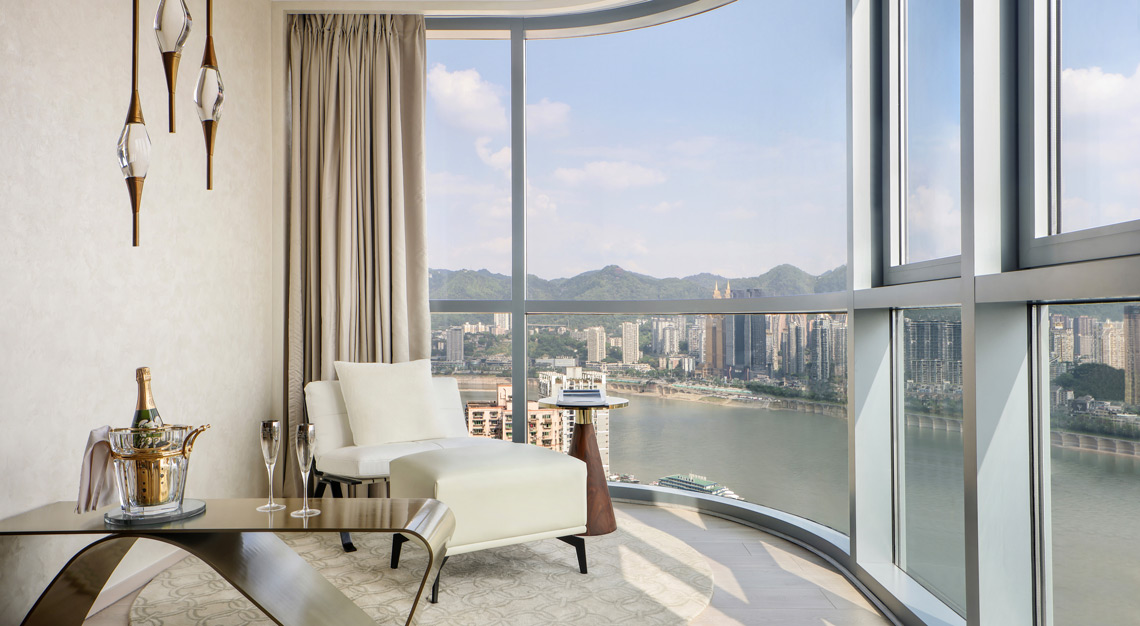 Chongqing GuocoLand 18T Mansion, Chongqing,
China
Winner of Best Residential High Rise Architecture in Chongqing municipality at the Asia-Pacific Property Awards 2021, this collection of five residential towers occupies a prime location next to the Jiefangbei (Liberation Square) central business district with excellent connectivity. The tallest tower goes up to 193m, which means that apartments on the higher floors will offer splendid views overlooking the Yangtze River. 18T Mansion, which will house over 1,000 modern apartments when construction is completed in 2023, is part of Chongqing 18 Steps, GuocoLand's first large-scale mixed-use project in the city and one of its largest investments in China.
The deal-clincher: Wellness will be a key highlight, with facilities and spaces that support an active, healthy lifestyle. Heritage also plays a major role as residents will be living next to one of Chongqing's oldest neighbourhoods, Shibati (18 Steps). GuocoLand is restoring two conserved buildings and converting them for commercial and educational use.
Price: RMB35,000 per sqm (average)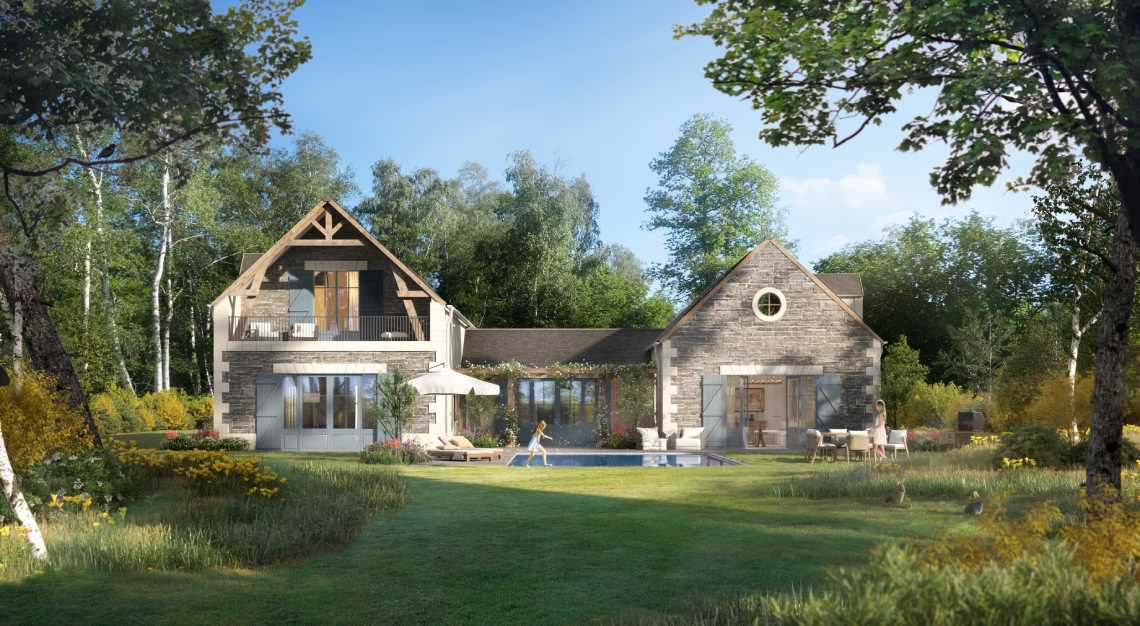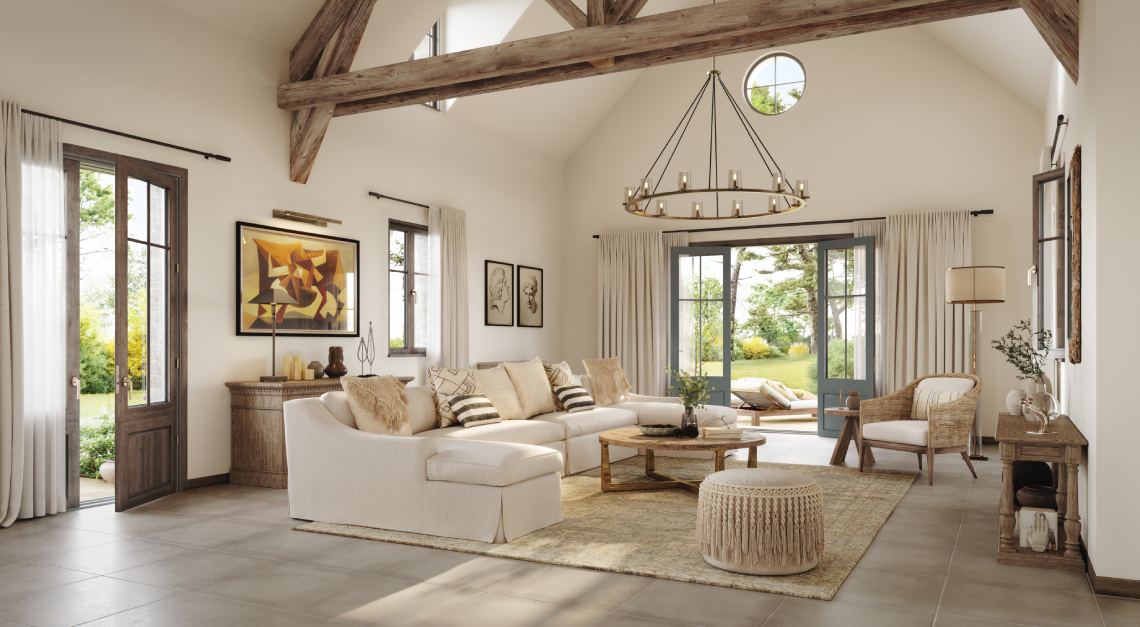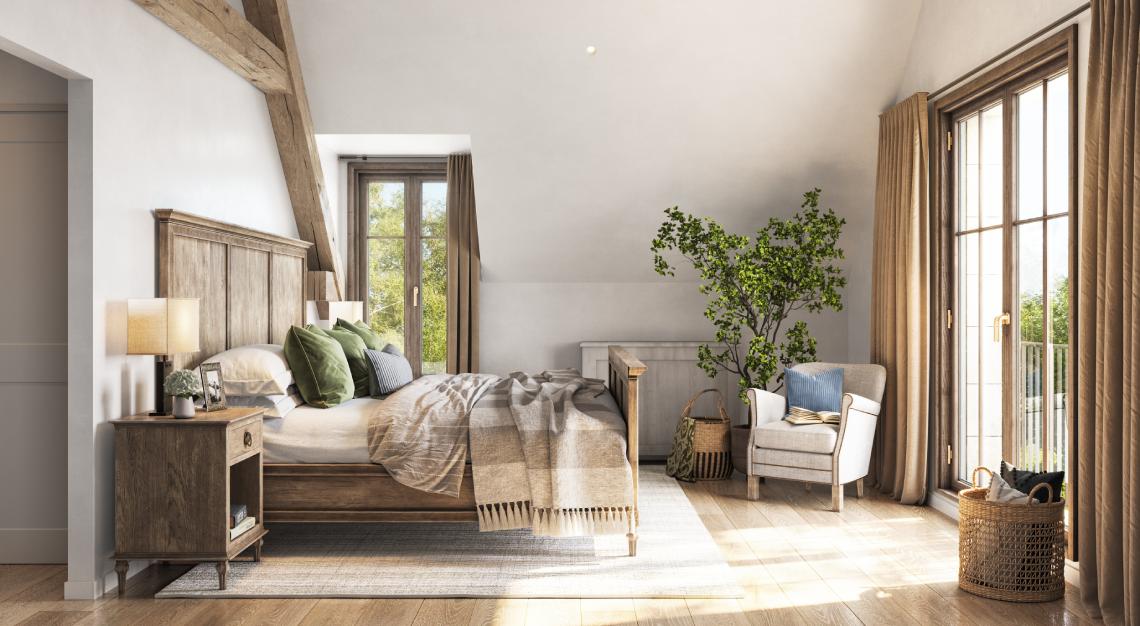 Cour du Baron, Loire Valley, France
Residents will experience a relaxed European lifestyle in this collection of three- to seven-bedroom homes, which range in size from 167sqm to 557sqm. Michaelis Boyd, the award-winning architecture and interior design firm, brings its biophilic philosophy to the design of these residences. Owners can customise their homes with a variety of stone and timber options to give their abode a traditional, contemporary or classical feel. Curated furnishings packages are also available for those who prefer a turnkey residence that comes complete with Miele appliances. Each home has spacious indoor-outdoor floor plans that include private pools. Residents will enjoy stunning views of the verdant Sologne forest and sparkling lakes thanks to Cour du Baron's location within Les Bordes Estate, which is set within the storied backdrop of the UNESCO World Heritage-listed Loire Valley. Read more about the development here.
The deal-clincher: Real estate is all about location, location, location, so how about this: you'd be nestled within France's wine producing region, surrounded by 15 Michelin-recognised restaurants all only a 40-minute drive away and 400 specially accredited wine cellars.
Price: From €1.5 million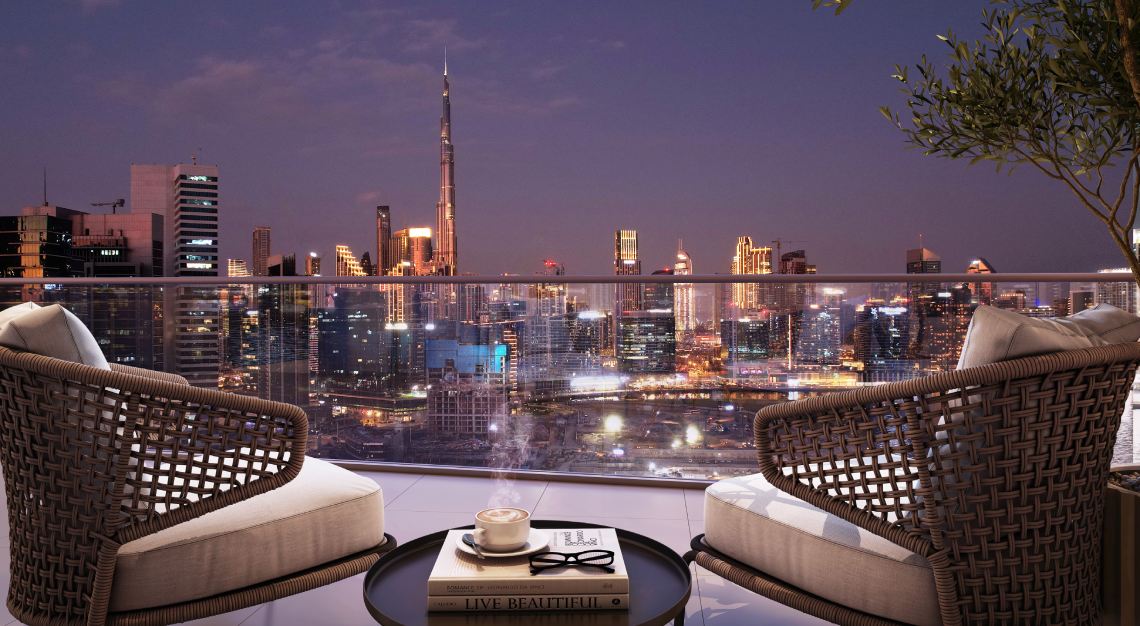 DG1, Dubai, The United Arab Emirates
The stunning design of DG1 is thanks to DarGlobal, which was among the first to introduce luxury brands into living spaces in Dubai, and the avant-garde Gensler Architects. The twisting profile is set to make this residential development an iconic landmark along Dubai Canal. All units come with a private balcony and offer views of Burj Khalifa and the downtown area. Premium materials and finishings, such as the marble used for the floors, are from Europe. For leisure, there is an infinity pool that overlooks Dubai Canal with a play area for children located nearby.
The deal-clincher: A garden on the rooftop allows residents to relax amid lush landscaping while enjoying unobstructed views. A state-of-the-art gym and yoga studio complete the recreational offerings here.
Price: From 1.72 million dirhams via DarGlobal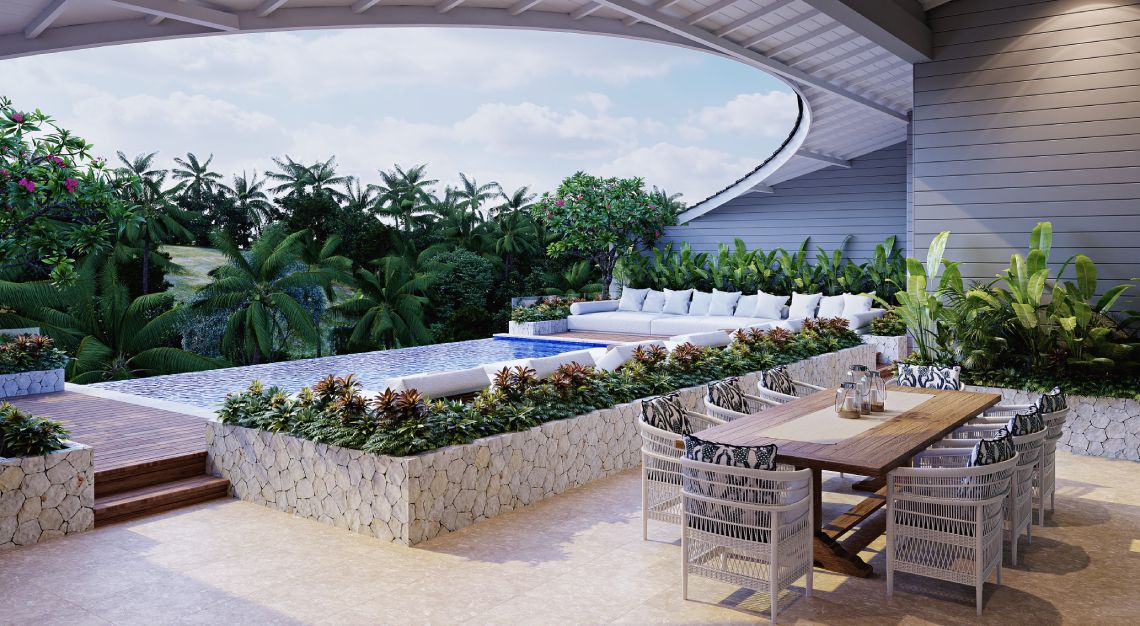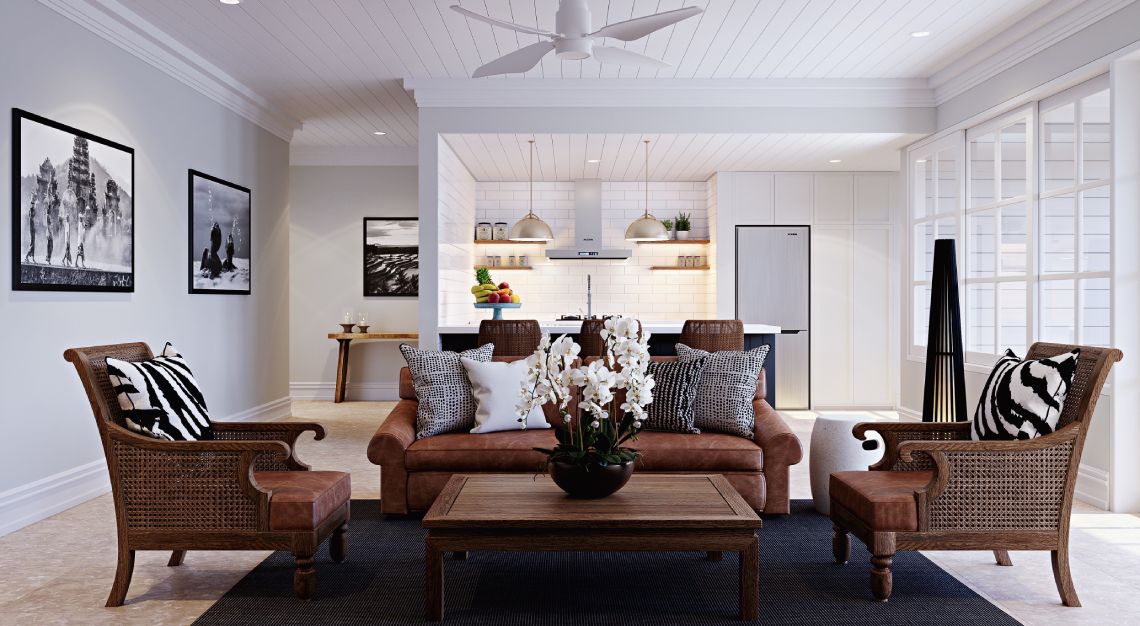 Finns Lifestyle Village, Bali, Indonesia
In all the world, there is perhaps no other destination that proclaims 'rejuvenation' quite like Bali does. The Indonesian island's reputation as the place to recharge our human batteries is unsurpassed, and deservedly so. Located in Canggu, Finns Lifestyle Village plugs into this with its wealth of facilities that revolve around wellness and fitness. A total of 206 apartments are also a part of this development, ranging from one- to three- bedroom units. They come fully furnished with smart technology and stylish designer fittings throughout. The apartments are available to global investors under an 80-year transferable lease that is fully paid until 2055.
The deal-clincher: Owners have the option of using their new home as a full- or part-time residence. They can also request the assistance of the Finns property management team to sublet their unit as a vacation rental.
Price: From US$339,000 via Finns Lifestyle Village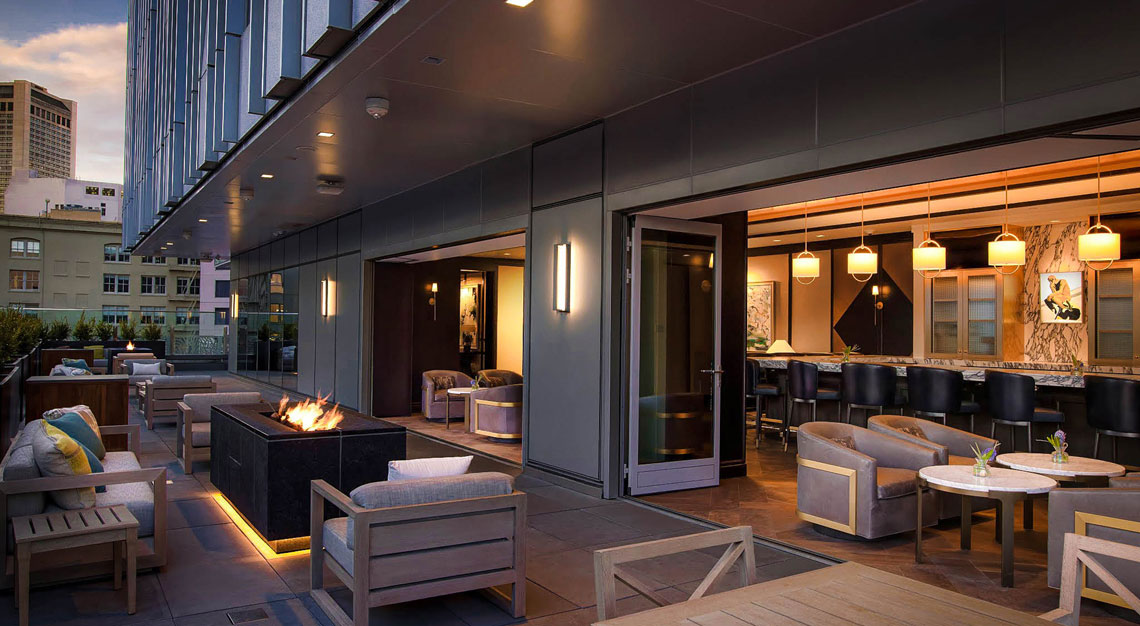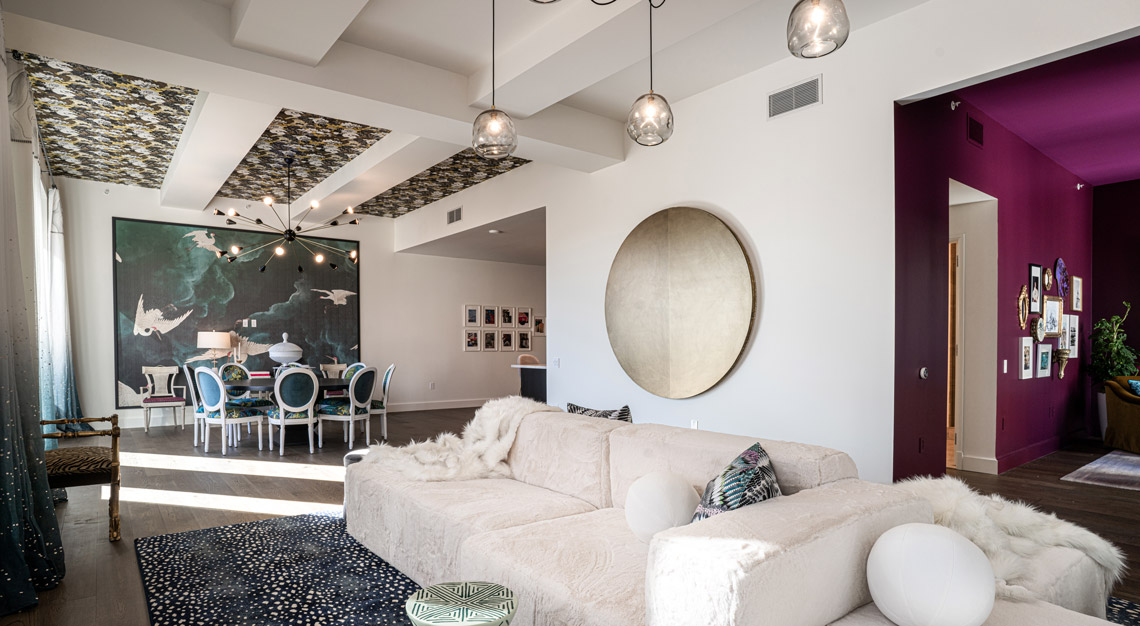 Four Seasons Private Residences at 706 Mission, San Francisco, USA
This is the world's largest Four Seasons standalone residence, says its developer 706 Mission Street Co. A total of 146 units are housed in the historic Aronson Building and a new 45-storey tower and feature master baths with a free-standing Victoria & Albert Amiata tub, master bedrooms with huge dressing rooms, and modern kitchens with appliances by Wolf and Sub-Zero. Services include 24-hour concierge, valet parking and a car elevator. A club on the fifth level offers a staffed bar, lounge, private library, fully equipped game room and a gym designed by celebrity personal trainer Harley Pasternak.
The deal-clincher: The building also has an art curator and wine consultant who will design bespoke art and wine programmes for residents.
Price: from US$6 million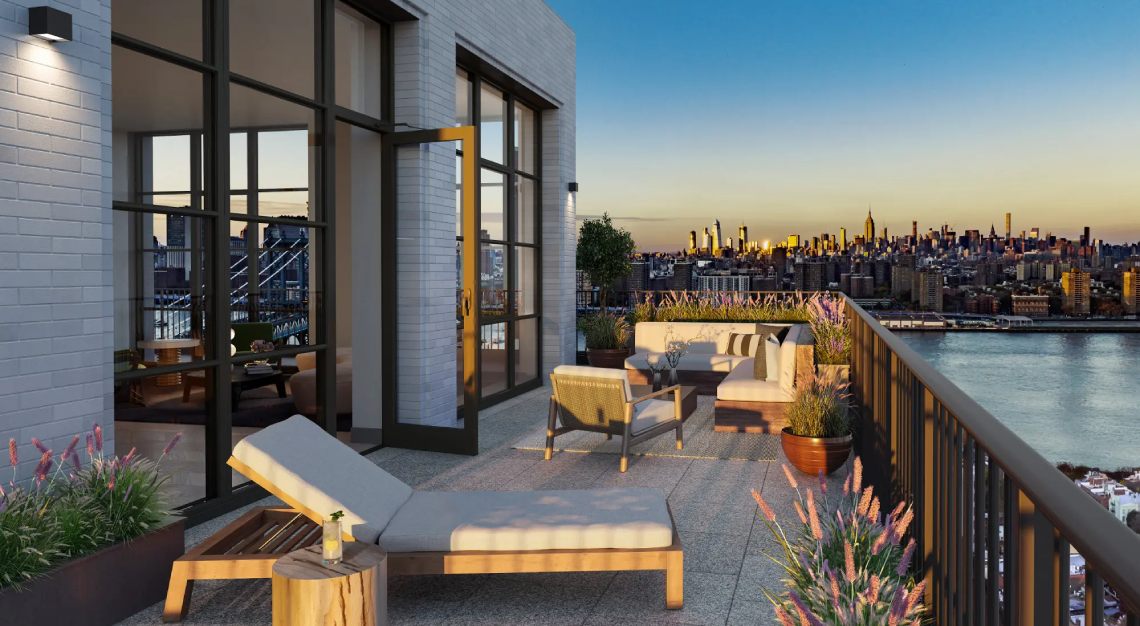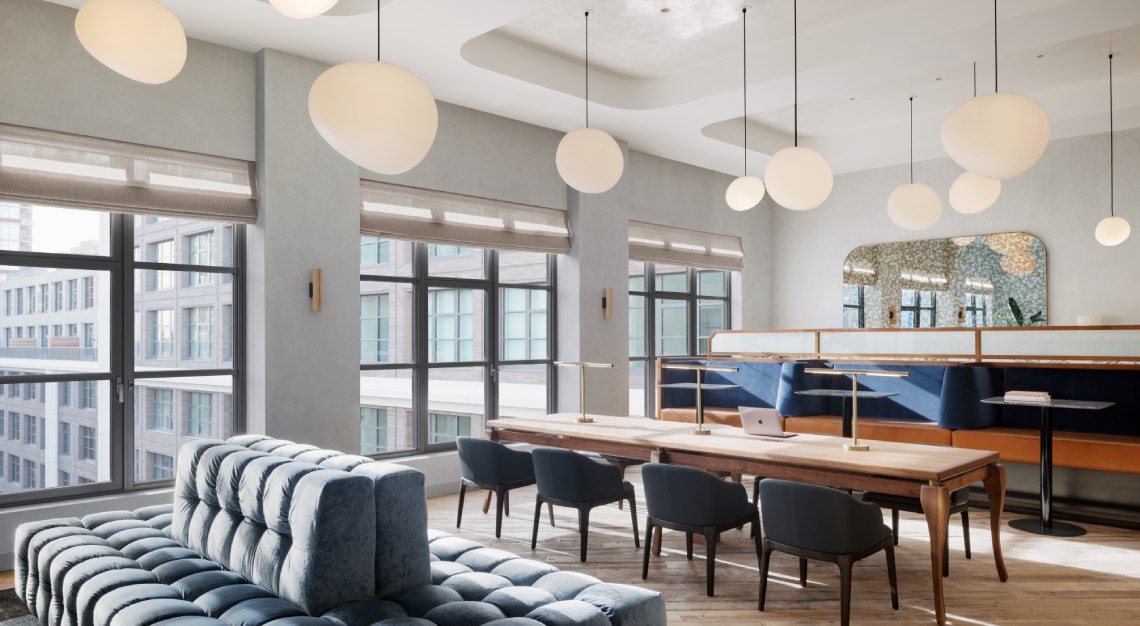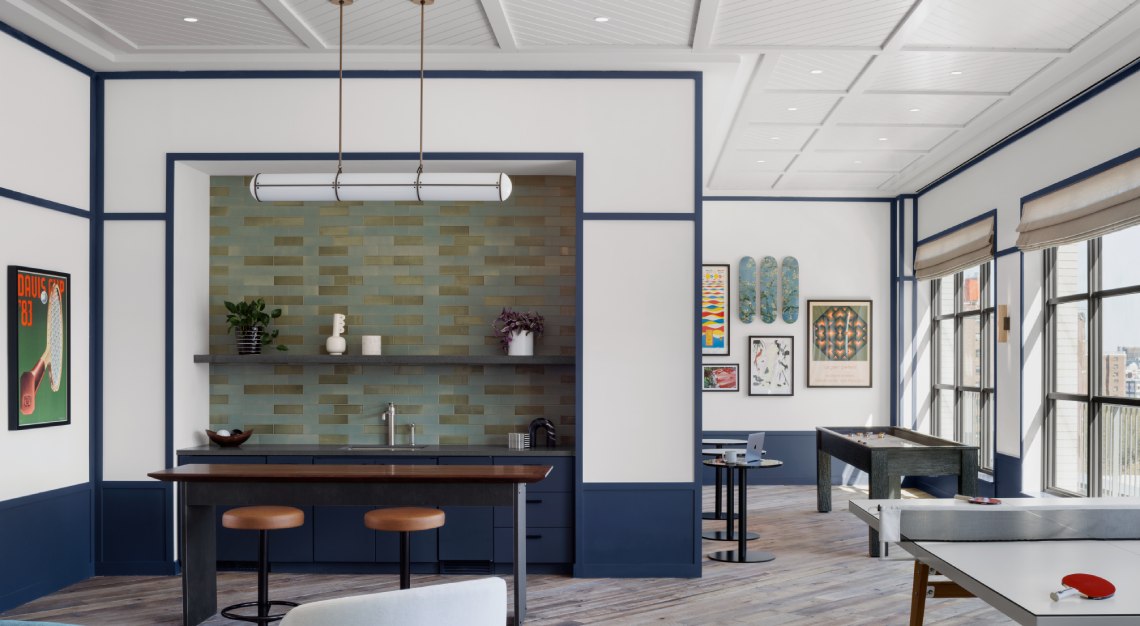 Front & York, New York City, USA
Brought to life by Morris Adjmi Architects, this once-vacant-parking-lot-turned-luxury waterfront condominium is the defining address at the heart of fashion-forward, cosmopolitan Dumbo. Expect pristine, well-honed interiors—from Caldia marble countertops and backsplashes, to heated Grey River stone bathroom floors—with cinematic views of the city and river. If you're lucky, perhaps you'll wake to the iconic Manhattan Bridge in the distance. At the centre of it all lies a private half-acre park designed by Michael Van Valkenburgh Associates, the award-winning landscape architects behind the Brooklyn Bridge Park.
The deal-clincher: Located on the eighth-floor is the largest residential amenity collection in New York City, spanning 13,935 sqm. This includes an outdoor pool, billiards bar, wine room, chef's table, party lounge, outdoor theatre, coworking lounge, game room and more.
Price: From US$995,000
Grand Marina, Saigon, Ho Chi Minh City, Vietnam
Rising up in Ho Chi Minh City's iconic waterfront District 1 is a cluster of towers that will house the country's first, and the world's largest, Marriott and JW Marriott branded residences. The development's prime location puts it within mere minutes of famous landmarks such as Saigon Opera House and Notre Dame Cathedral. Scheduled to open in late 2024, the project is being developed by Vietnam-based real estate firm Masterise Homes and will have close to 4,200 residential and officetel units. The Marriott-branded units, called The Prime Collection, will have sophisticated spaces that are meant to inspire residents, while the JW Marriott-branded units, called The Legacy Collection, will be designed for mindfulness and to foster togetherness with loved ones.
The deal-clincher: All residents will have access to quality hotel-like amenities and on-demand services, such as engineering and housekeeping.
Price: Upon request via Masterise Homes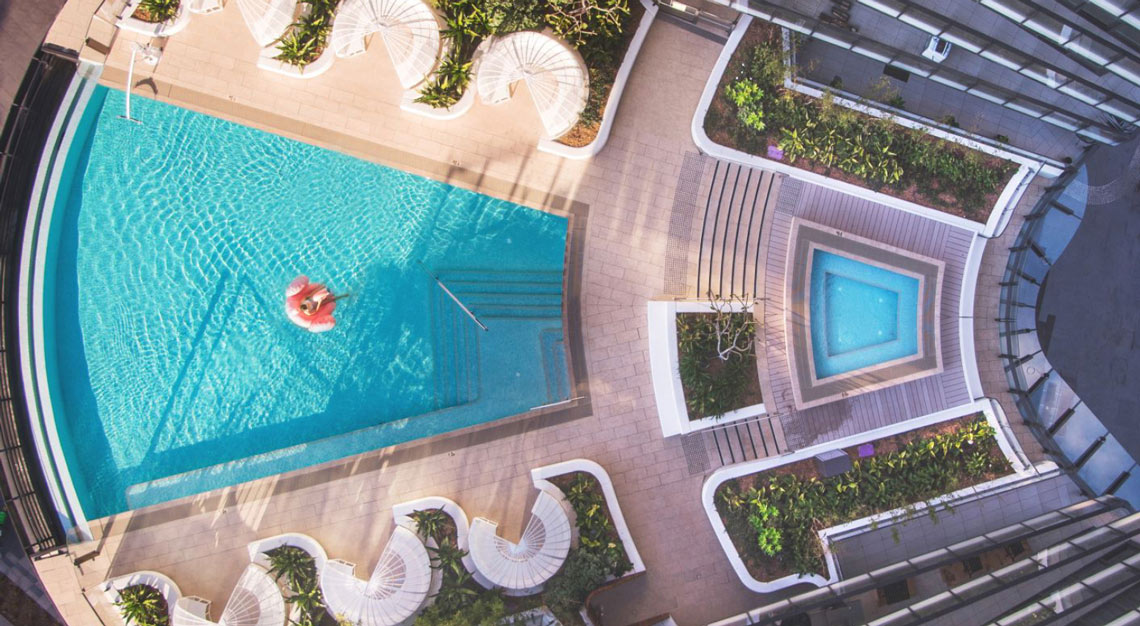 Infinity,
Sydney, Australia
This futuristic mixed-use development, nicknamed The Doughnut for its giant loop-like shape, has been winning awards since 2017, with its most recent being this year's HIA-CSR Australian Housing Awards in the Best Australian Apartment Complex category and Asia-Pacific Property Awards in the Residential High Rise Development Australia category. Designed by award-winning architect Koichi Takada, Infinity is positioned as the gateway to Sydney's newest vibrant precinct, Green Square Town Centre. The apartments, which range from studio to four-bedroom units, are designed to allow for ample natural light and breezes to fill every room.
The deal-clincher: Owners can look forward to floor-to-ceiling windows, ample storage and open-plan layouts as well as European kitchen appliances, modern finishes and durable yet sophisticated fixtures.
Price: from A$652,000 for a studio apartment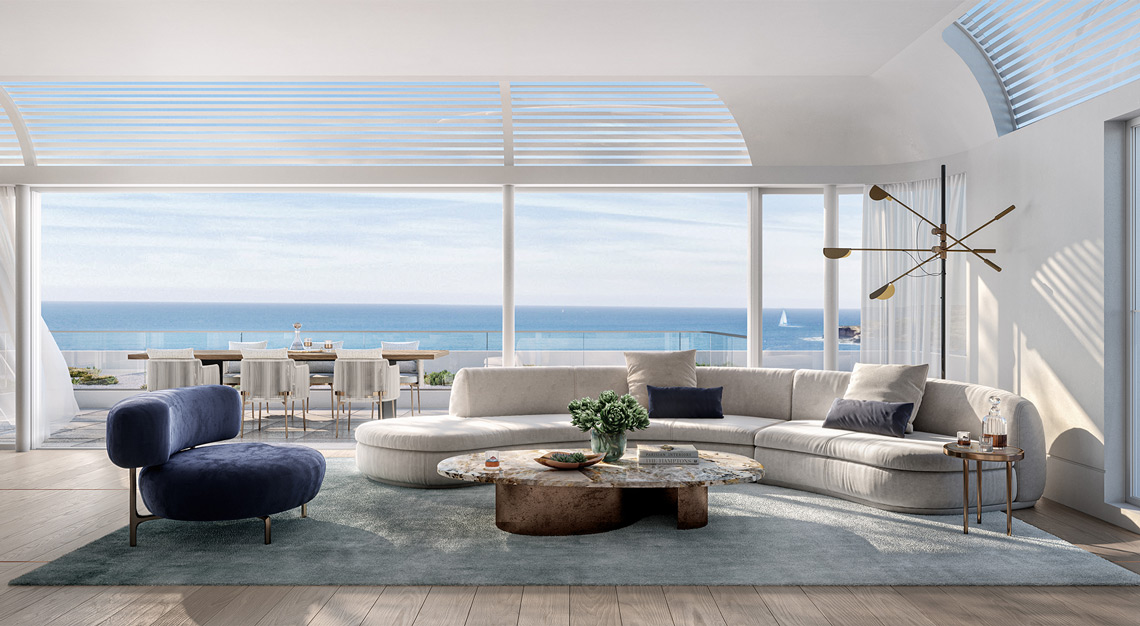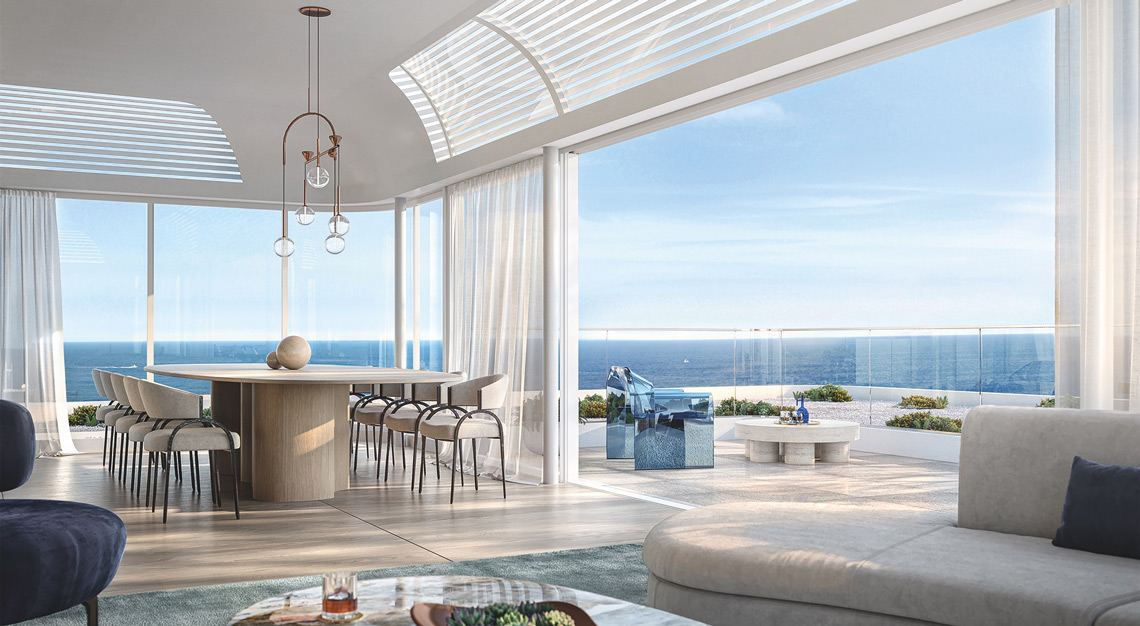 Kalypso, Sydney, Australia
This penthouse will appeal to lovers of sun, sand and sea. It may be only three storeys tall, but Kalypso's location on the corner of Fletcher and Dellview streets affords unobstructed views of the beautiful coastline. And residents of this penthouse will enjoy the best views thanks to the wraparound windows and balcony. The interior is by the award-winning studio, Mim Design, which brought the outdoors in via a palette of sand, ivory and blue to mimic the nearby cliffs and surf. In addition to its three bedrooms and three bathrooms, the penthouse also has a copper-framed wine cellar and marble hearth fireplace.
The deal-clincher: Its location in Tamarama puts it within easy reach of three beaches, Tamarama, Bondi and Bronte, as well as boutique shopping and dining hotspots.
Price: Upon request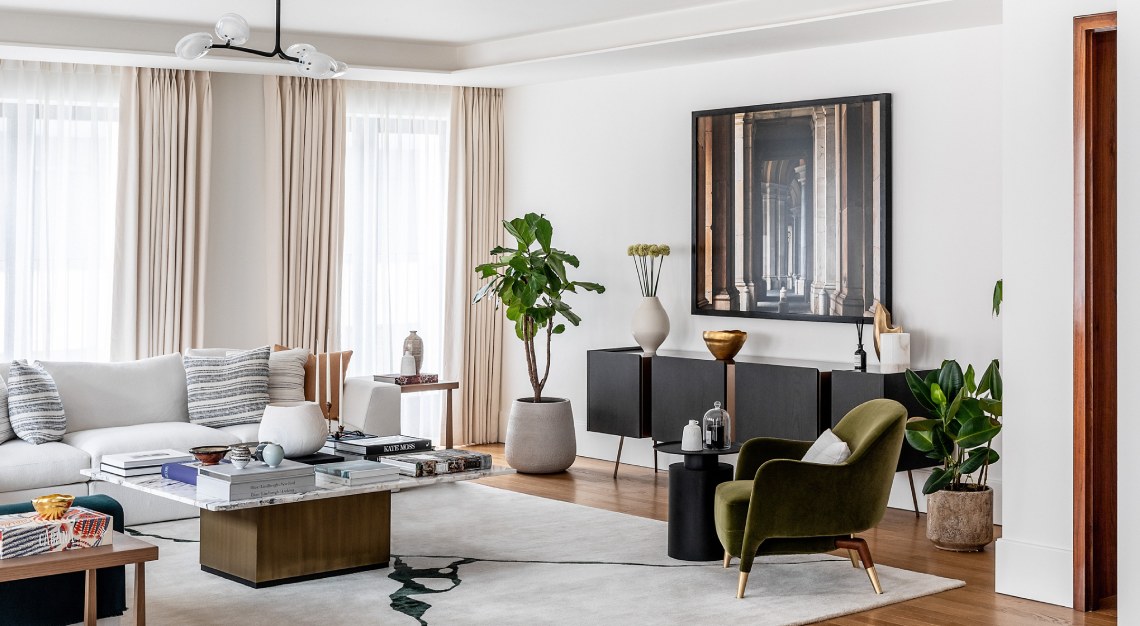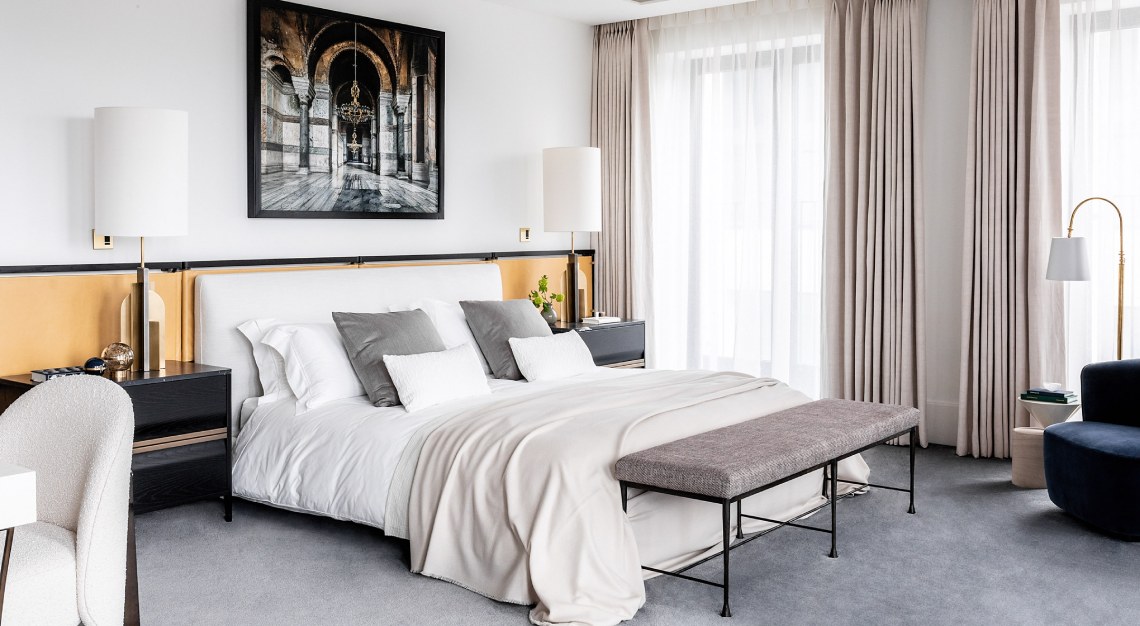 Lancer Square, London, UK
Who doesn't fancy living like a royal? Situated in the Royal borough of Kensington & Chelsea, Lancer Square boasts nothing less than regal pedigree. In fact, it sits on the very site where the original Kensington palace grounds used to be. Accordingly, its 36 private residences—ranging from one- to four-bedroom apartments—are infused with grandeur, flaunting exquisite touches of book-matched marble, calacotto oro stone, basket-weave patterned timbre floors and silk georgette furnishings. Its lush amenities are certainly de rigueur for a development that prides itself on being fit for royalty, encompassing private spa and treatment rooms, a vitality pool, a gym and a 24-hour concierge service.
The deal-clincher: As a mixed-use development, Lancer Square will also provide a combined equivalent of roughly 5,726sqm of retail and office spaces. Even luxury conglomerate LVMH is said to want in on a piece of the pie, with its beauty headquarters moving over from its current location at 180 Oxford Street.
Price: From £12.2 million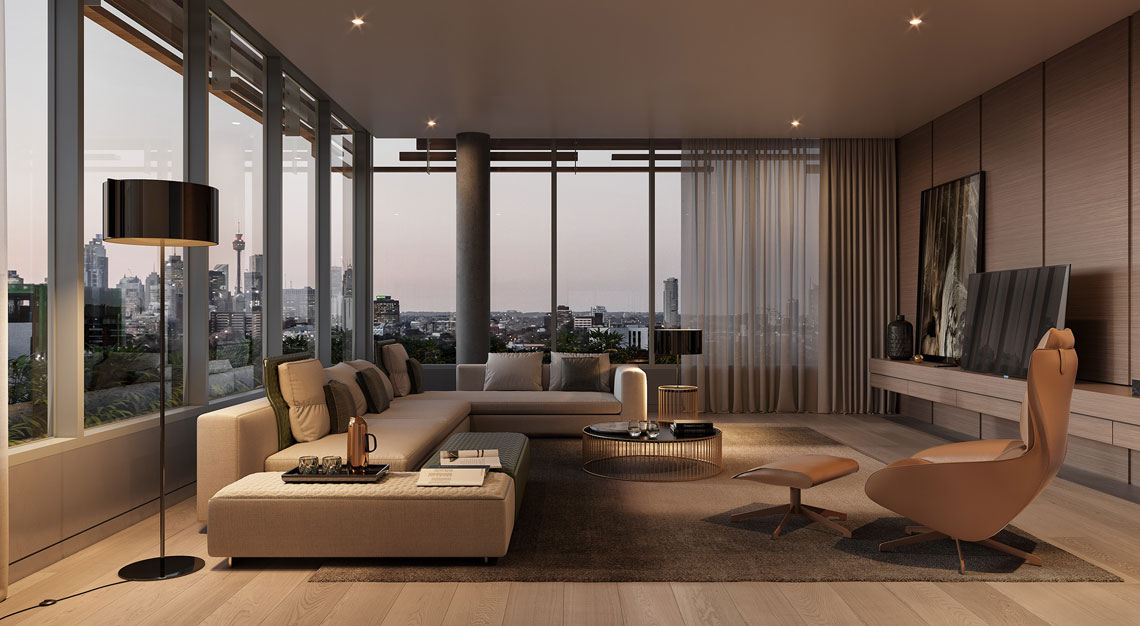 Mastery by Crown Group, Waterloo, Australia
Transforming an industrial precinct into a premier residential destination is no easy task, which is why Crown Group called on three internationally renowned architects – Kengo Kuma, Koichi Takada and Silvester Fuller – to work their magic on its latest project in Waterloo. Called Mastery, it is Australia's first Japanese-themed residential community and will house 368 luxury apartments in five distinct towers. The Japanese influence extends further into the apartment interiors, which were also designed by Takada. Sophisticated fittings and furnishings will complement the Zen-like spaces to create a retreat from the urban bustle.
The deal-clincher: Resort-style facilities include an infinity-edge cantilevered rooftop pool, gym, spa and mini-cinema, while a ground-floor retail precinct will have a mix of restaurants, cafes and shops, including Japanese eateries.
Price: from A$765,000 (S$782,600) for a one-bedroom plus media room apartment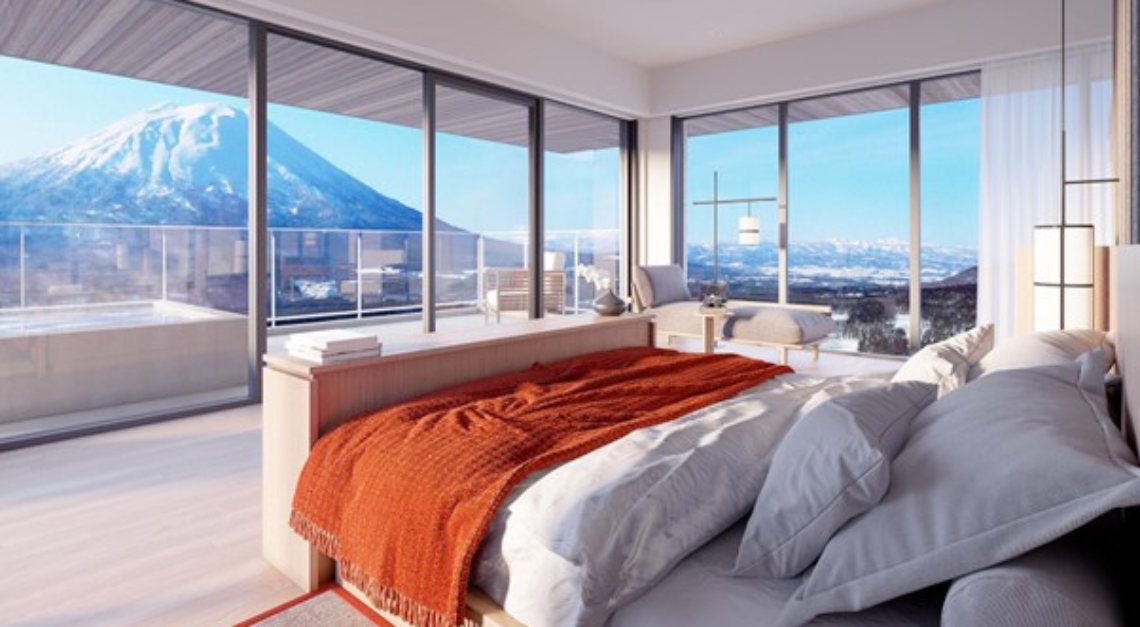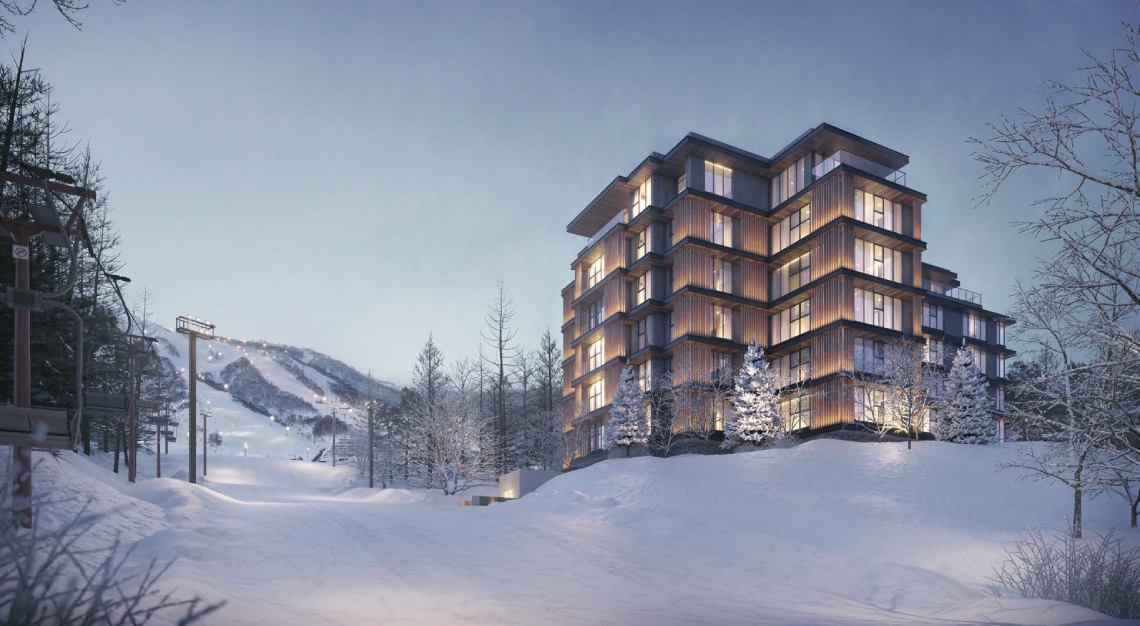 Niseko Kyo, Abuta-gun, Japan
This exclusive development comprises just 22 luxury residences, all of which offer breathtaking views year-round. The residences are spread across six levels with a mix of studios, one- to three-bedroom apartments, and penthouses. They come fully furnished with top-of-the-line products by brands such as Molteni&C and Gallotti&Radice. The kitchens are fitted with appliances by Miele and Liebherr. The apartments and penthouses also come with their own onsen. Residents can take advantage of exclusive services, such as a 24-hour concierge, on-demand shuttle service and personal shopping services. Niseko Kyo is located in Upper Hirafu and offers direct access to the ski-in, ski-out Ace Family Lift.
The deal-clincher: If you are an avid skier, you'd be getting prime real estate in Hokkaido's ski region.
Price: from ¥80 million via Knight Frank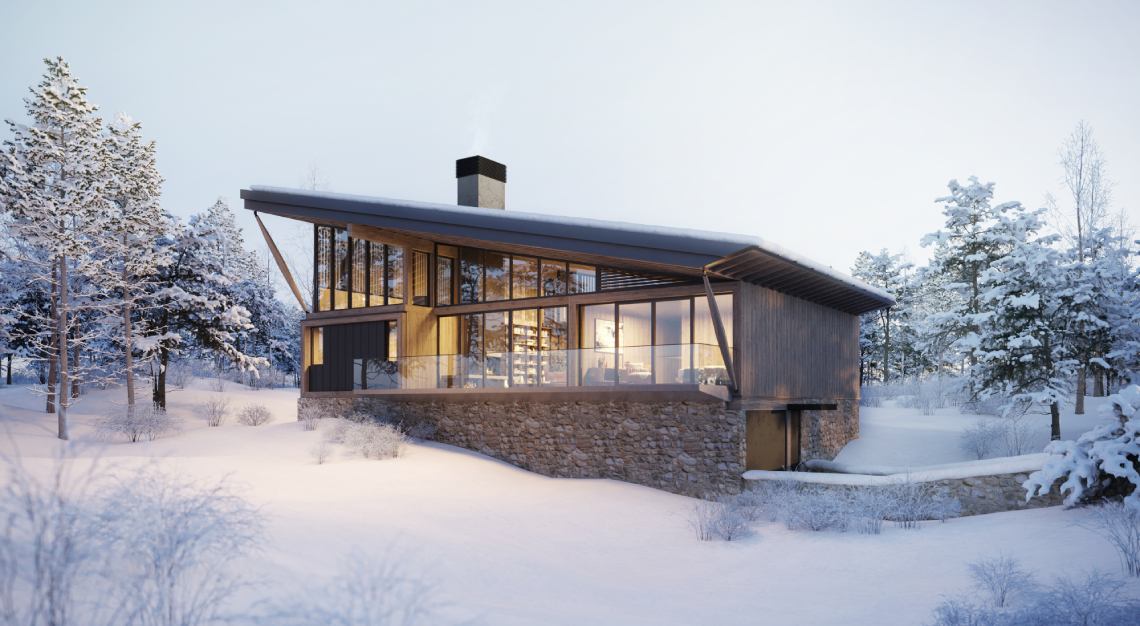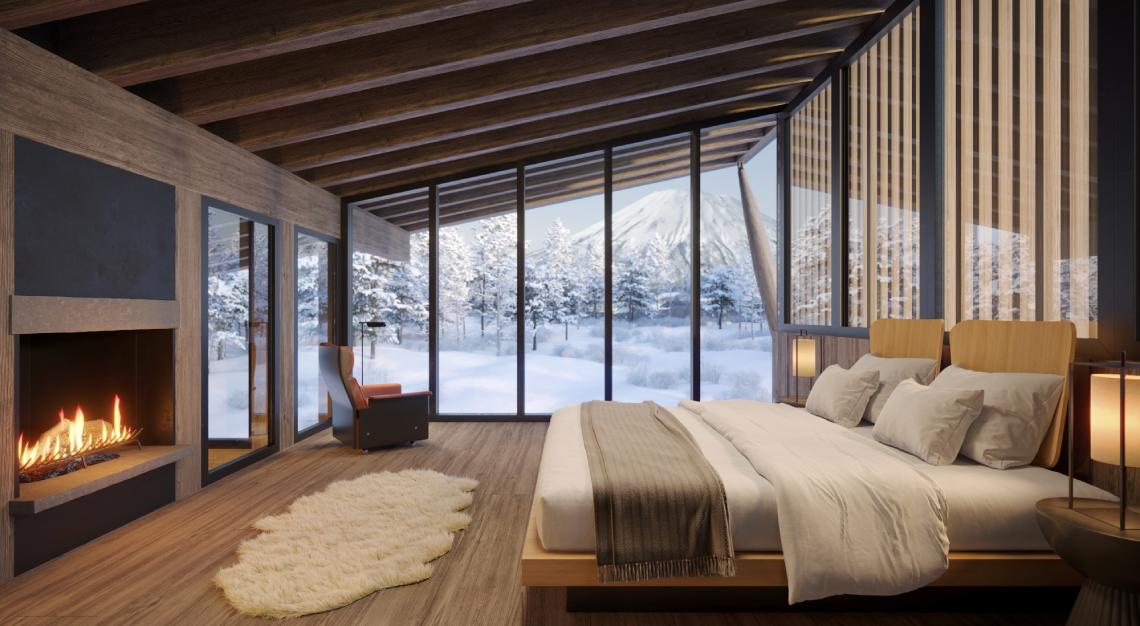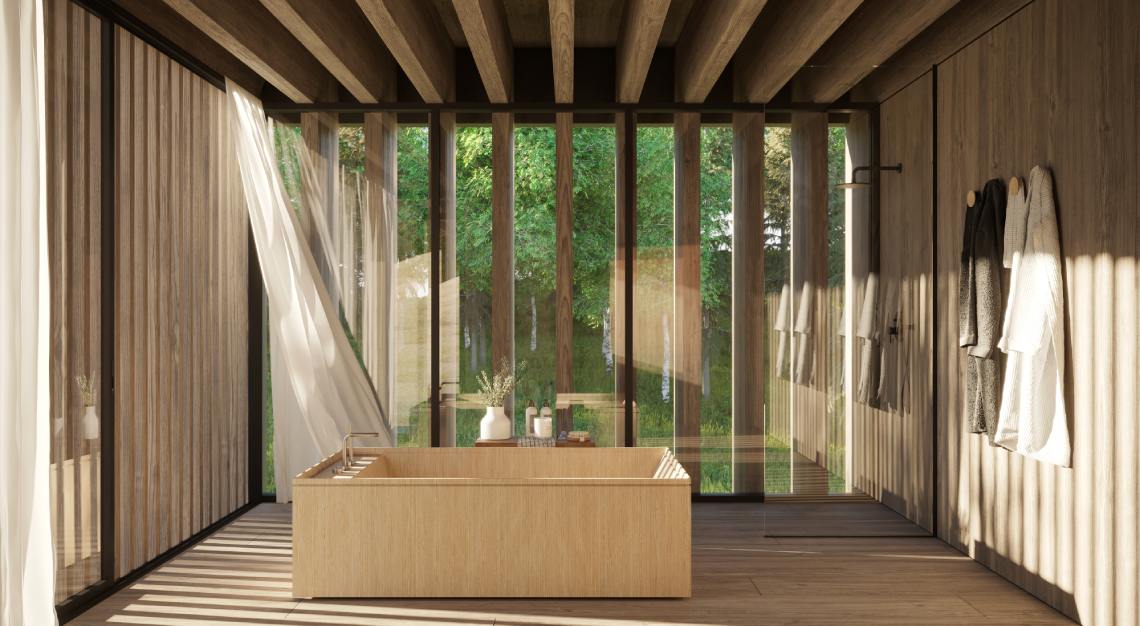 Odin Hills, Hanazono, Japan
Odin Properties has launched the second phase of its exclusive cluster of luxury residences in Hanazono, at the eastern end of Niseko. There are two ways to own a villa here. You could buy a plot of land and then work with your own architects and interior designers to create a fully customised home following Odin Hills' design guidelines. Or you could choose from one of four villas designed by Pritzker-prize winning architect Shigeru Ban. These have a customisable floor plan, multifunctional interiors, an onsen-style family bath, and a finely curated selection of materials, features and amenities. Sizes range from 295sqm to 615sqm, with three to six bedrooms and the ability to accommodate small or large families. Your villa will be managed by the Odin Hills Owners Club, which will also market it for you when you're not in residence there.
The deal-clincher: Set in a pristine natural environment, the residences are surrounded by protected, unspoilt forests and enjoy a view of Mount Yotei.
Price: from ¥98 million for land lots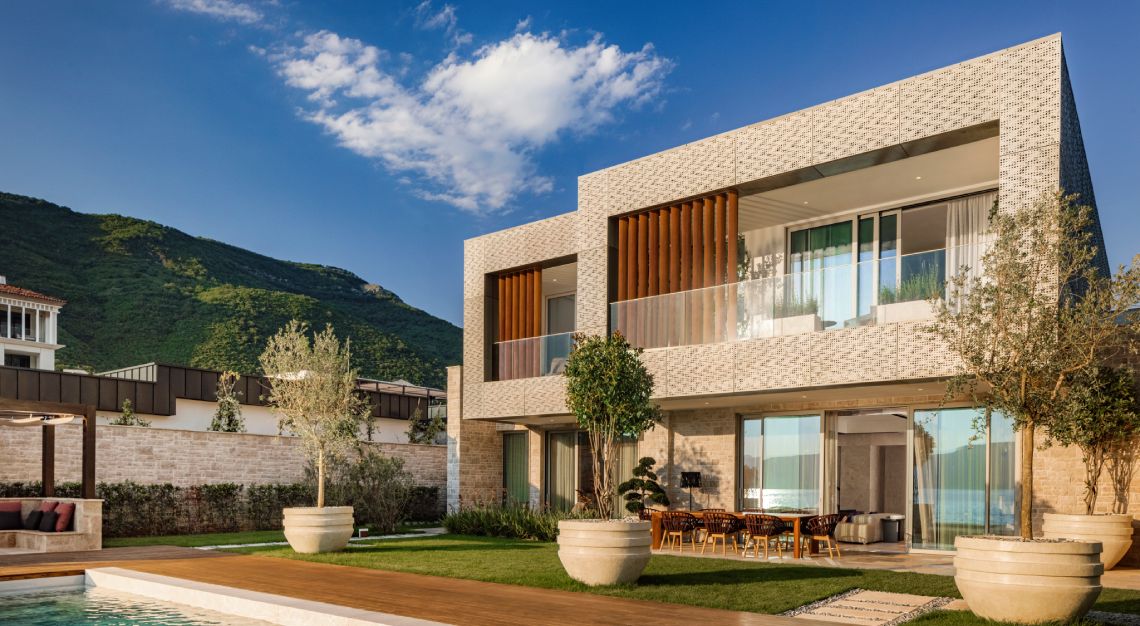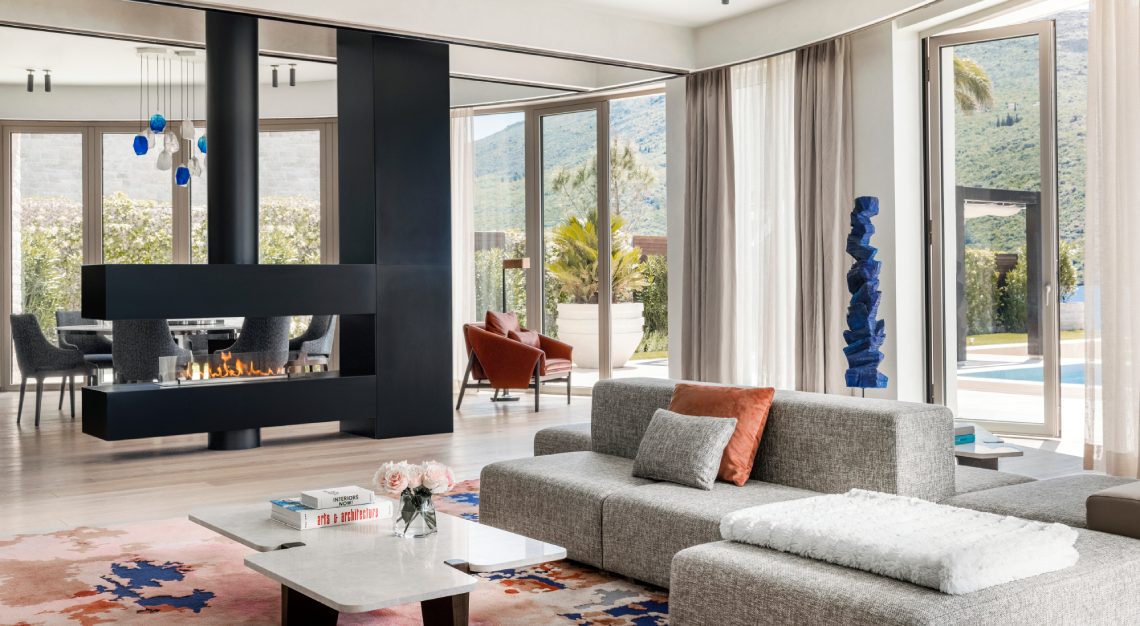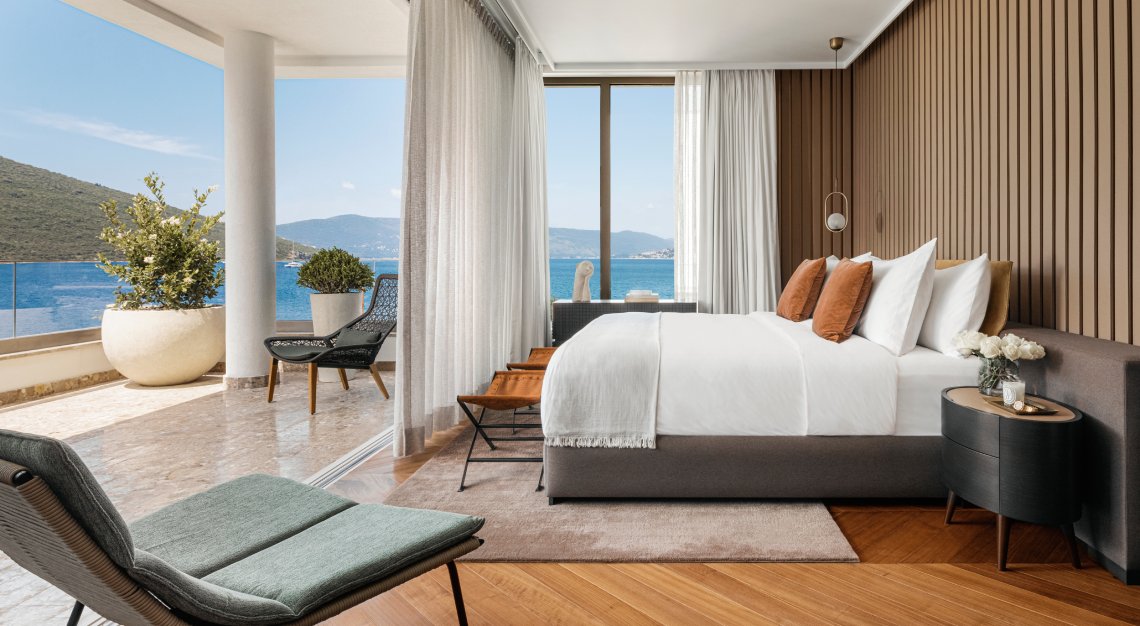 One&Only Private Homes Portonovi, Herceg Novi, Montenegro
What do you get when two premium brands come together at one of the world's most beautiful resorts? Chenot Espace at Portonovi, the result of an exclusive global partnership between leading health and wellness expert brand Chenot, and ultra- luxury resort brand One&Only. Portonovi is a tranquil Mediterranean-style village spread across 26 hectares in Boka Bay. Besides a beach club, marina and gourmet restaurants, it is also home to Europe's first One&Only resort, which includes 10 private residences for sale. Designed by multi-award-winning Jean-Michel Gathy of Denniston International Architects, with interiors by leading global design firm, Hirsch Bedner Associates, each One&Only Private Home has a private jetty, swimming pool and beach leading to the Adriatic Sea. A personal concierge will look after the needs of each owner, including overseeing the care and maintenance of the home as well as arranging for private chef, butler and spa services.
The deal-clincher: Look forward to exclusive, tailored programmes by Chenot Espace's wellness experts, featuring the brand's signature method of blending traditional Chinese medicine with Western technology.
Price: From €9.85 million via One&Only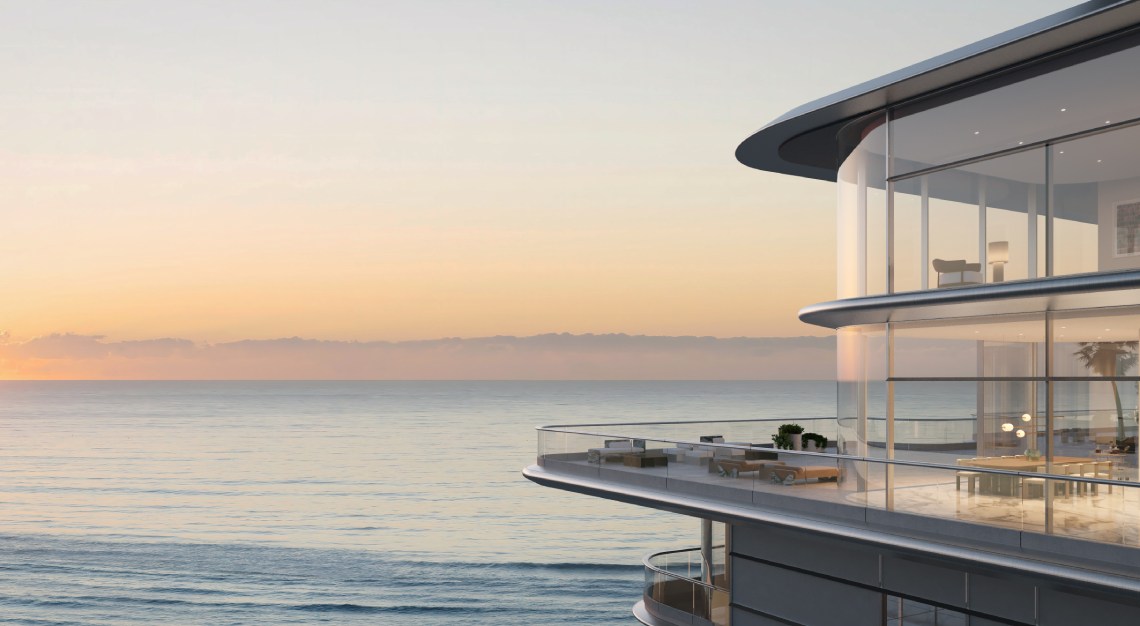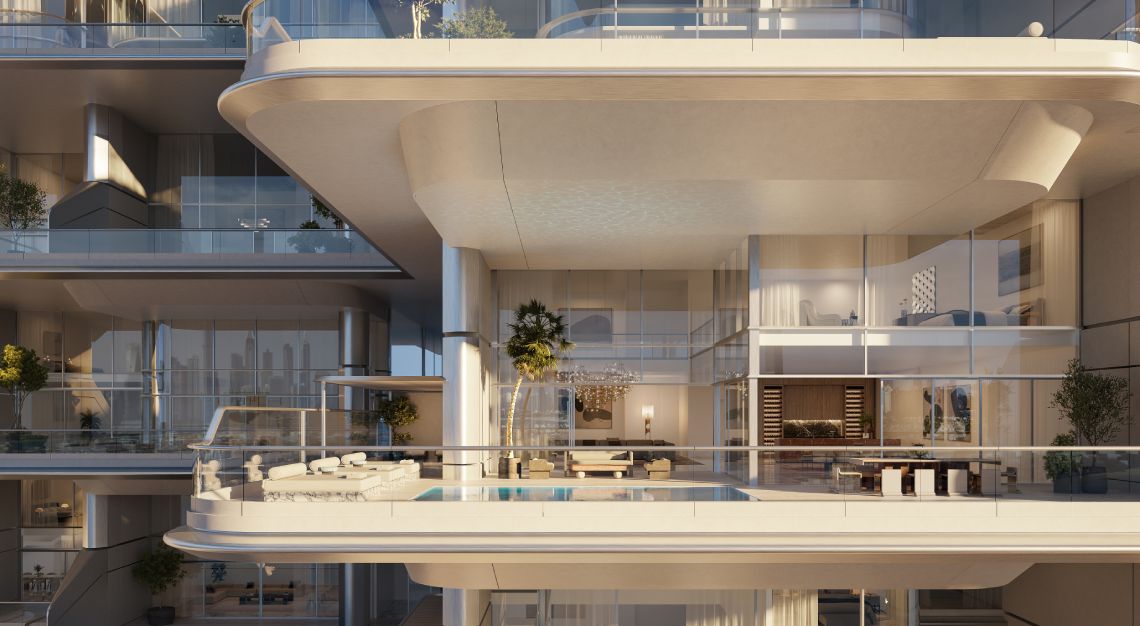 Orla, Dubai, United Arab Emirates
With oversized terraces of up to 420sqm and six-metre-high ceilings, the 86 residences here by Middle Eastern developer Omniyat promise a sophisticated lifestyle that is second to none. Buyers have a choice of two- to four-bedroom units, three sky palaces, and one of the largest mansions with an area of over 5,100sqm on Palm Jumeirah. Designed by Foster + Partners, each residence boasts unique layouts, features and views. The residences are spread across three towers, which are located on a beachfront plot on the apex of Palm Jumeirah's crescent. This location means that residents will enjoy uninterrupted 270-degrees of Dubai's skyline and the Arabian Gulf.
The deal-clincher: The property will be managed by legendary hospitality brand Dorchester Collection, which means hotel-like services and facilities. Think a resident-only beach club; temperature-controlled outdoor infinity pool; private cinema; fitness centre; meeting rooms; event spaces; library and cigar lounges.
Price: From 23 million dirhams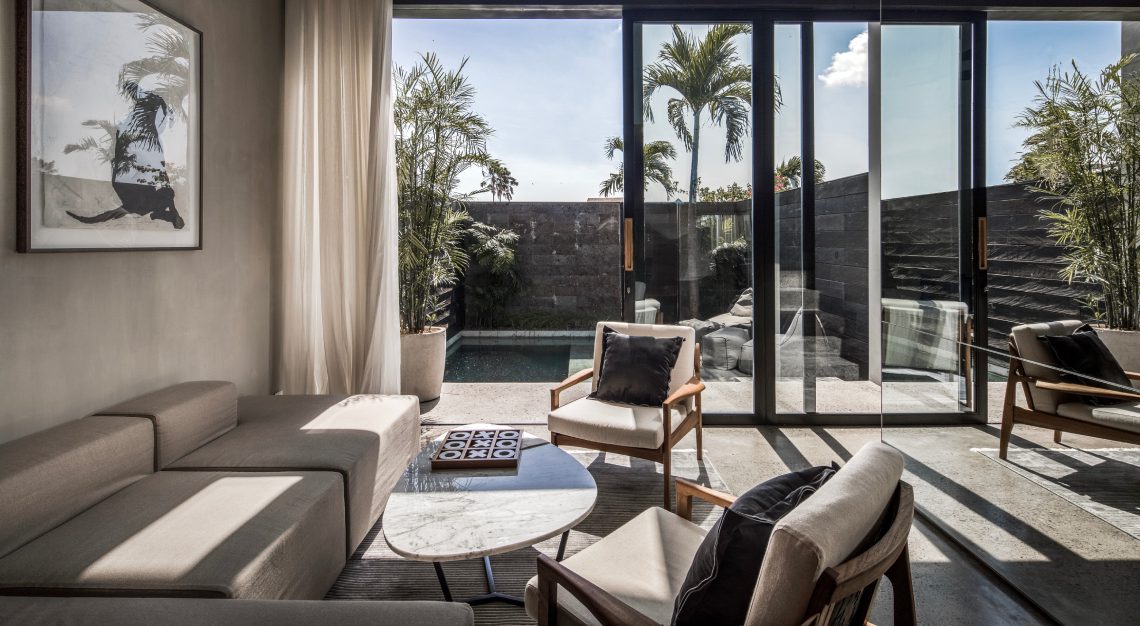 Oxo Townhouses Umalas, Bali, Indonesia
Bali is home to highly skilled artisans, from silversmiths to woodcrafters, whose knowledge and expertise has been passed from generation to generation. Building on this heritage is Oxo Living, a boutique property development and management company that's based on the island. Oxo Townhouses Umalas is one of its projects located in Canggu, which was ranked fourth in Forbes' World's Best Places to Live and Invest list in 2019. There are only six units in this exclusive community and only one is still available for purchase. Like the other five, this remaining unit is a fully equipped turnkey home that has been thoughtfully designed with integrated sustainable technologies and state-of-the- art amenities.
The deal-clincher: The two-storey townhouse also comes with front and back gardens, a pool and home office as well as housekeeping and maintenance services.
Price: US$290,000 via Oxo Living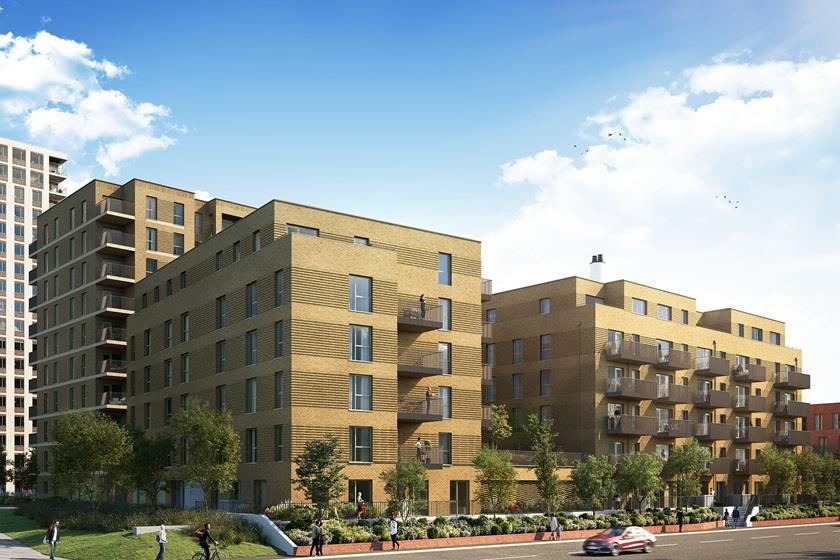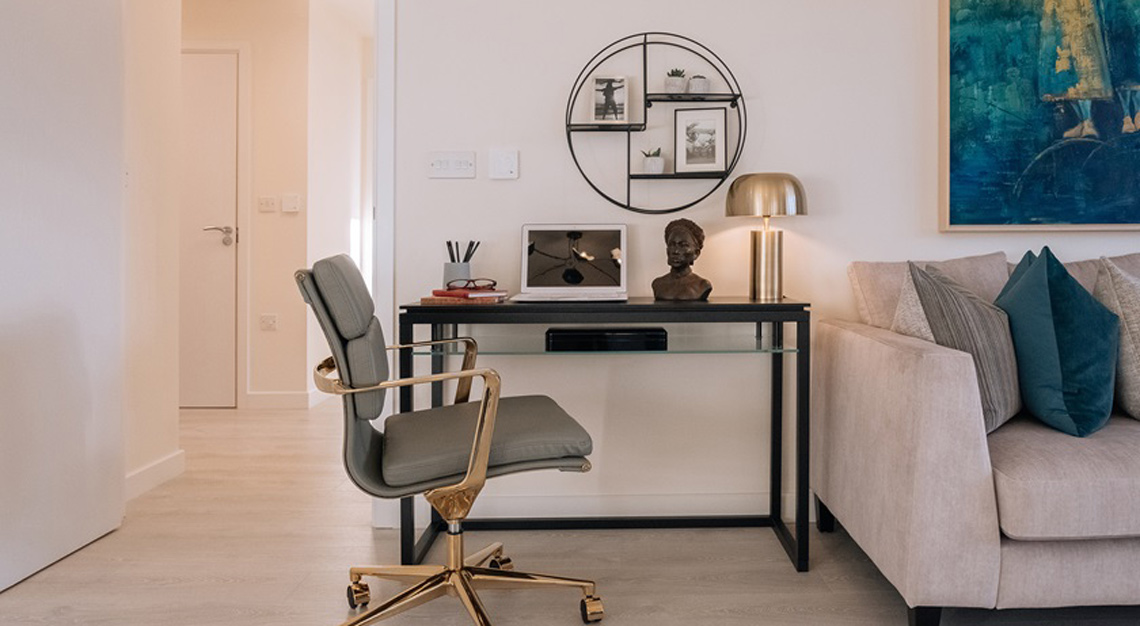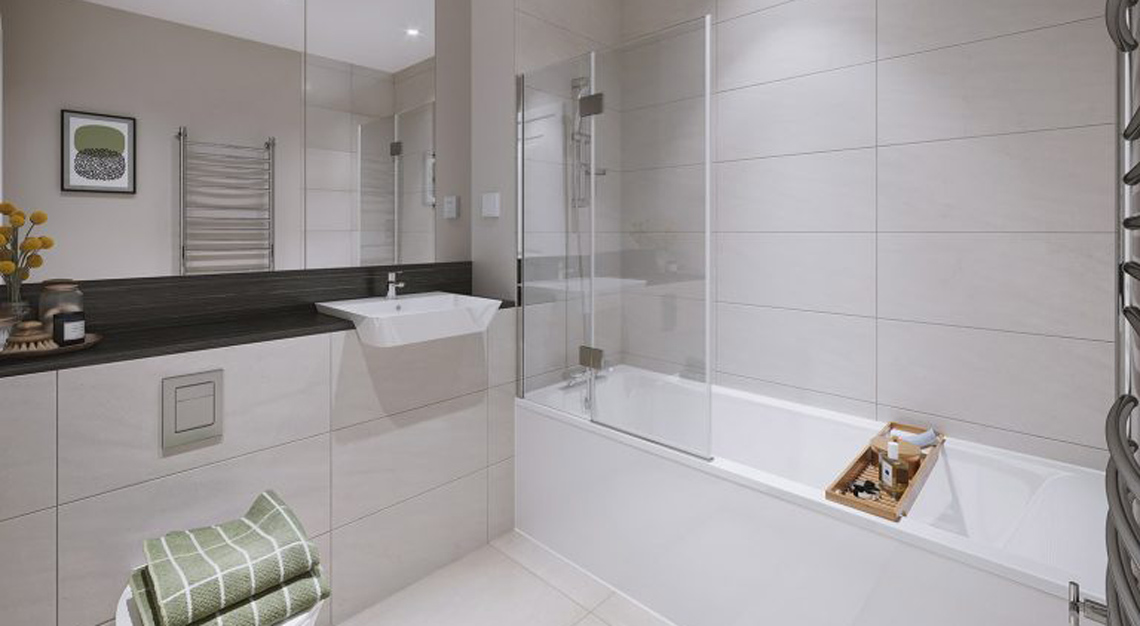 Penrose Apartments, Eastman Village, UK
The iconic former Kodak film factory will soon reach a new pinnacle of chic. Barratt London has launched The Penrose Apartments, a collection of 71 one, two and three-bedroom homes that will sit within Eastman Village, a new development on the 22-hectare factory site. The Penrose Apartments will be set in four buildings, circling a garden area. Each resident will have his or her own private outside terrace or balcony, with wide landscaped grounds around the buildings for play and exercise.
The deal-clincher: Residents of Eastman Village would have access to the whole of London thanks to excellent surrounding transport facilities – including the capital's top universities such as University College London.
Price: A starting price of £288,000 for a one-bedroom apartment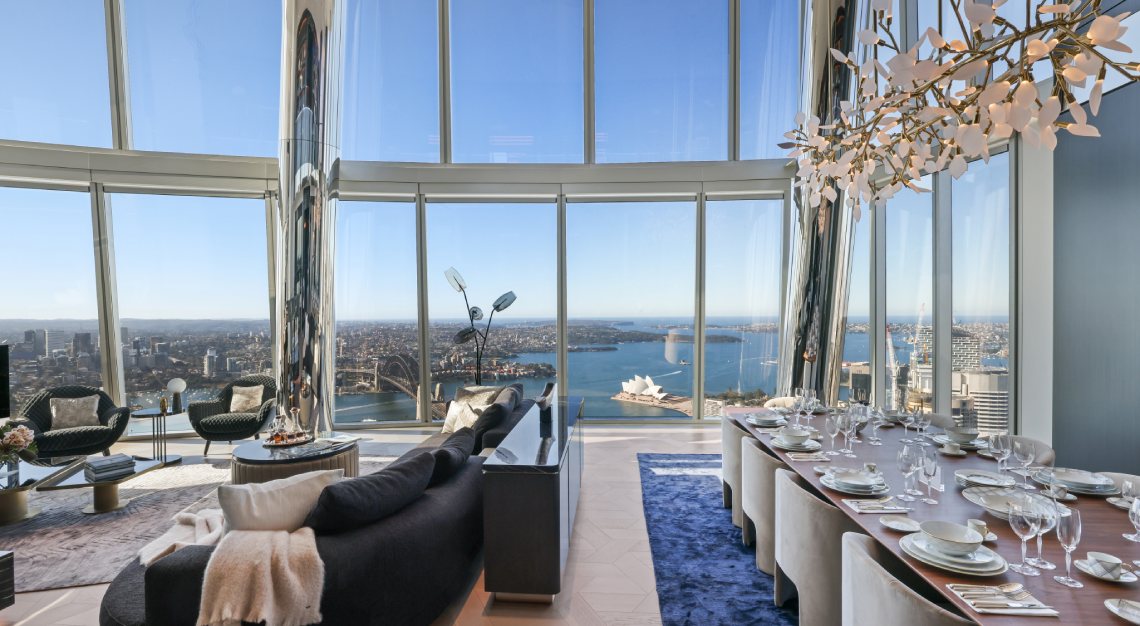 Penthouse at Crown Residences at One Barangaroo, Sydney, Australia
Featuring bespoke interiors designed by the celebrated studio Meyer Davis, this duplex penthouse is stunning in every way. First, the views. The penthouse sits 245m above sea level and is just 30m from the edge of Sydney Harbour. This means that residents enjoy spectacular vistas spanning Sydney Harbour Bridge to the north, the Blue Mountains to the west, across Sydney Opera House to the Pacific Ocean in the east and Darling Harbour and beyond to the south. Second, the interior. The windows have a height of over 6m from floor to ceiling, allowing natural light to filter through. A staircase and lift connect the two floors. Third, the finishes. From the marble floors to the state-of-the-art appliances, every detail of this 800sqm penthouse was inspired by the majesty of Sydney Harbour.
The deal-clincher: All six bedrooms come with en-suite bathrooms, with the master suite also having large walk-in wardrobes, twin rain showers and a steam room.
Price: A$100 million via Knight Frank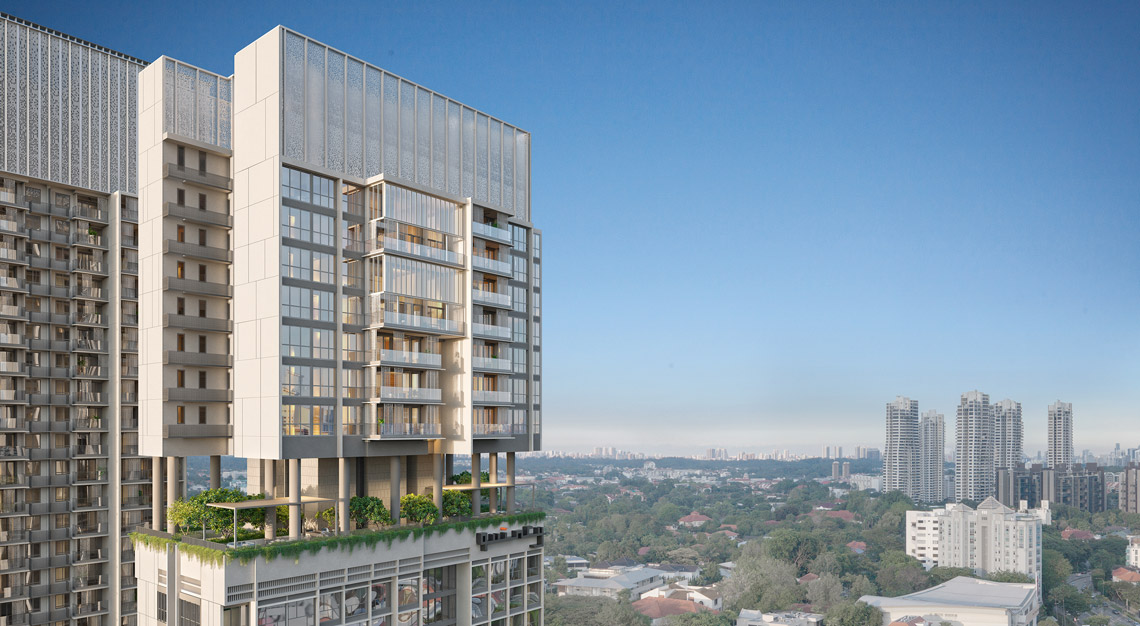 Quincy Private Residences at One Holland Village,
Singapore
For many Singaporeans, Holland Village is a laid-back enclave with a bohemian atmosphere that enchants with a chic, cool vibe. Which means that any shiny, new development needs to meld accordingly, so as to not disrupt the area's charm. One Holland Village seeks to do just that, with its strong focus on placemaking. So, rather than imposing itself, this mixed-use development is designed to be an extension of the neighbourhood by borrowing from its iconic shophouses and irregular streets. Among its three residential offerings is Quincy Private Residences, which comprises 27 exclusive homes occupying the top eight levels of the 28-storey Quincy Tower. Residences offer unblocked panoramic views, top-of-the-line fittings and appliances as well as generous floor areas ranging from 115sqm to 324sqm,.
The deal-clincher: Units also come with private lift access, concierge services, smart connectivity and serviced facilities.
Price: From S$4.06 million for a three-bedroom apartment on the 21st floor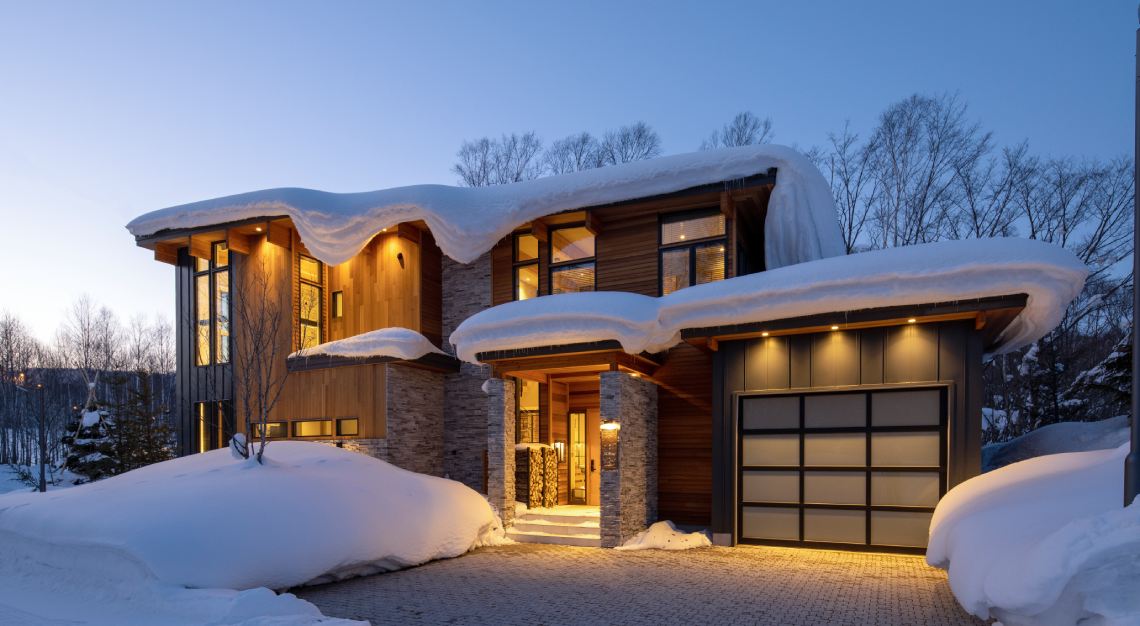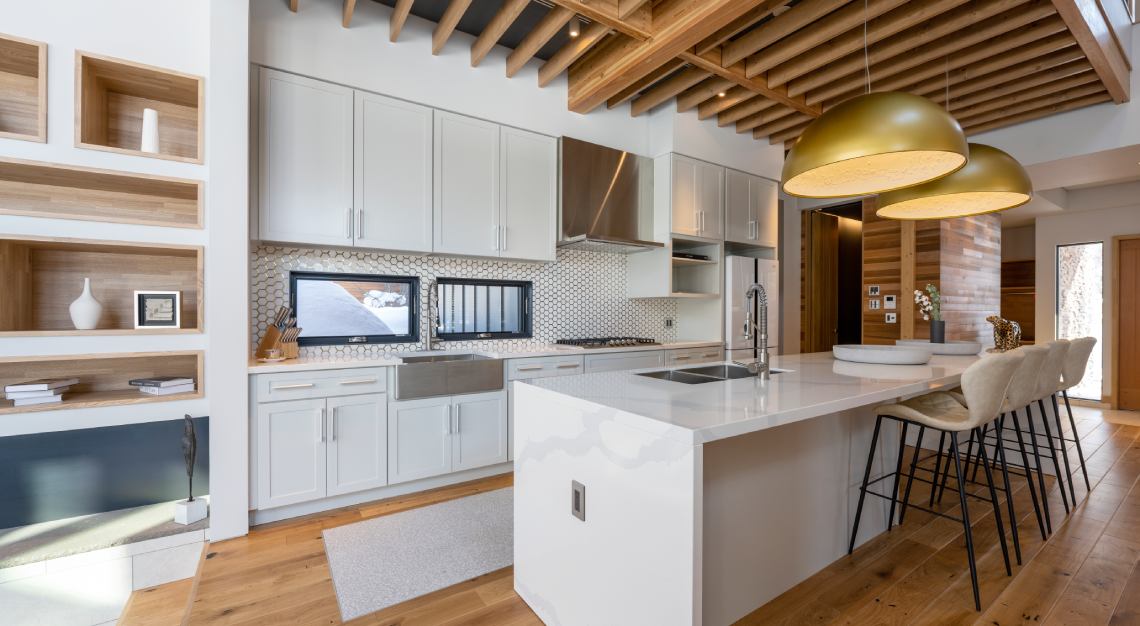 Rusutsu Chalets #1, Rusutsu, Japan
Built in 2020 by Sumitomo, Japan's largest and most respected builder, this chalet is one of 10 that's located on the grounds of the Rusutsu Izumikawa golf course. You can enjoy the best of two worlds regardless of the season: summers can be spent teeing off on the green, while winters can be a time of skiing down Rusutsu's famous slopes. The two-storey, 287sqm chalet has four bedrooms, 4.5 baths and a garage. The open-plan kitchen facilitates mingling during parties. With a fireplace, under-floor radiant heating and hot tub, you can stay warm in cold weather. On warmer days, a spacious outdoor deck allows you to host barbecues. Coupled with other premium features, such as an outdoor gazebo, high ceilings and oversized windows, this fully serviced and managed chalet promises to generate good investment returns.
The deal clincher: There's always plenty to do here, including multiple fireworks festival at the nearby Rusutsu Amusement Park, and a spectacular lighted maze that pops up between July and September.
Price: ¥279 million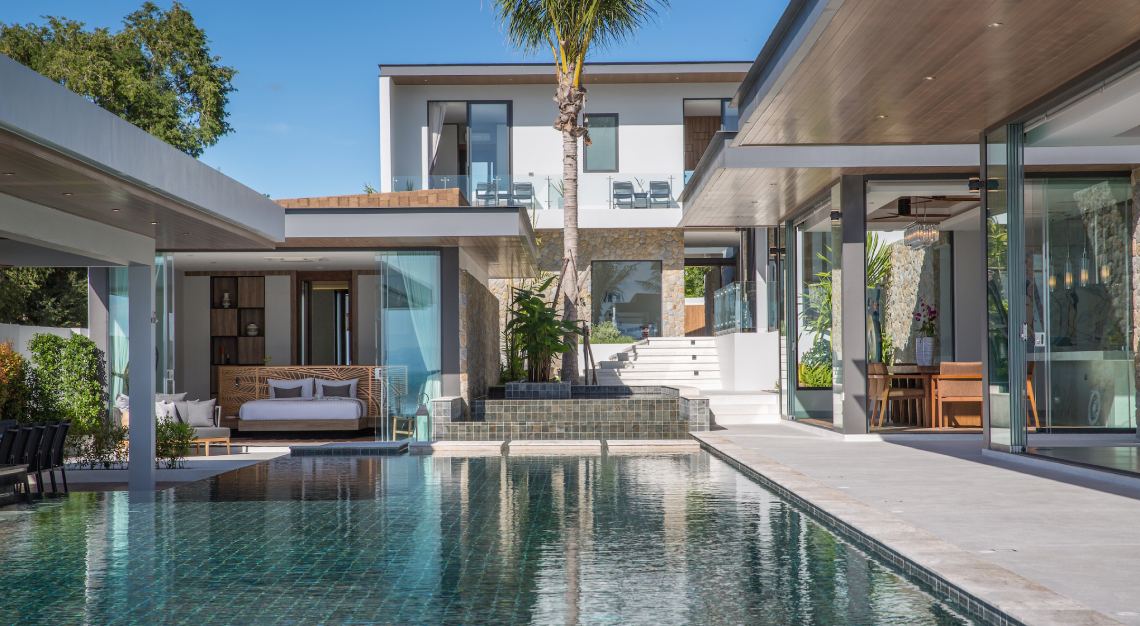 Sea-renity Villa, Koh Samui, Thailand
This beachfront property boasts an array of exceptional features that makes it seem like it's part of a large resort rather than a private residence. For starters, it comes with its own manager and chef. There are two kitchens, both fitted with top-of-the- range equipment from brands such as Gorenje and Franke. There are two dining tables as well, one indoor and the other next to the outdoor pool and swim-up bar. Residents may find themselves spending most of their time by the two pools (one for adults, one for children) to enjoy the panoramic view of the ocean and Koh Tan. The bar houses a state-of-the-art Brinkmann Select barbecue grill. The villa is located on Laem Sor Beach and faces the west to capture Samui's gorgeous sunsets.
The deal-clincher: With six individually designed en- suite bedrooms, all with sea views, and a kid's bunk room that sleeps six, Sea-Renity is tailor-made for family and friends to vacation together in privacy and luxury in an area of natural, outstanding beauty.
Price: 153 million baht via List Sotheby's International Realty
Sotheby's International Realty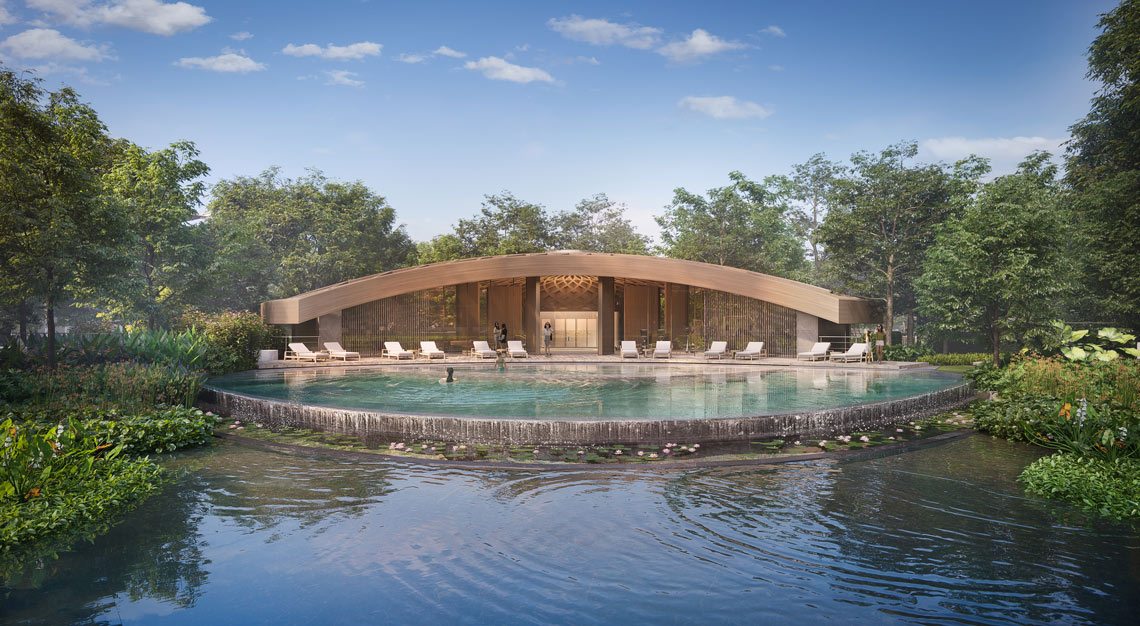 Six Senses Residences at The Forestias, Bangkok, Thailand

Designed to be a community like no other, The Forestias is endowed with a rich ecosystem housing over 500 species of plants and animals. Minimal boundary walls and shared facilities encourage a positive relationship with nature and aim to address a growing disconnect between city life and family traditions. For the well-heeled, there is Six Senses Residences, a collection of 27 homes set around a forest lagoon, offering three to five bedrooms and spacious living areas ranging from 791sqm to 1,480sqm.
The deal-clincher: Harnessing Thai architectural sensibilities, each home has floor-to-ceiling windows that let in lots of natural light while allowing occupants to enjoy views of the lagoon and forest.
Price: From 170 million baht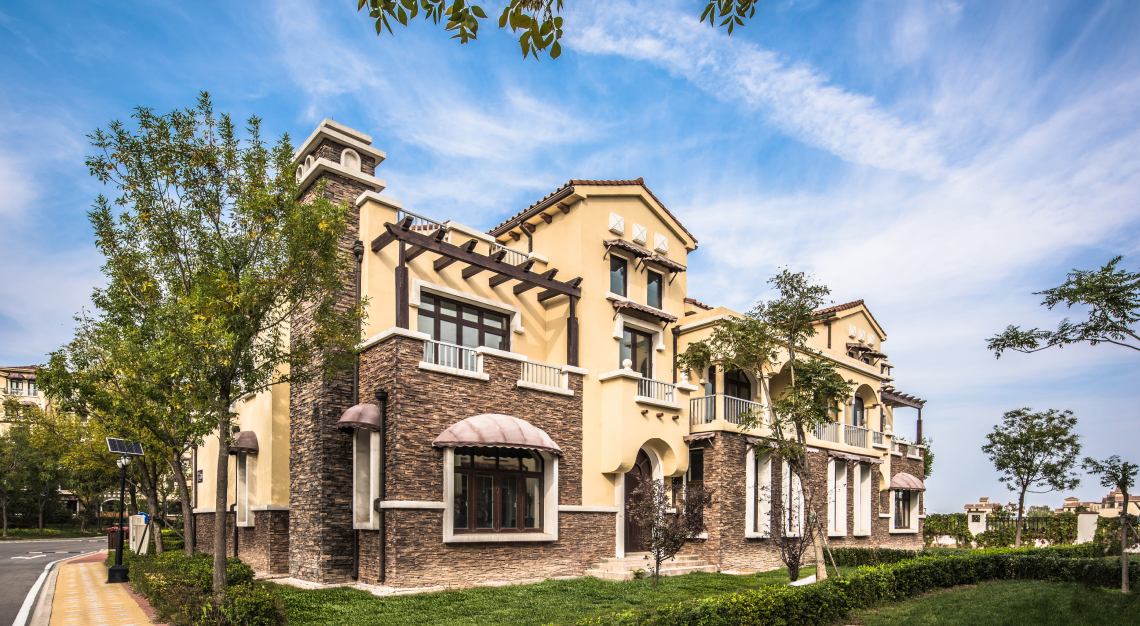 Serenity Villas, Tianjin, China
Imagine having an 18-hole championship golf course within reach of your residence. And not just any golf course, but one that has been certified by Audobon International as a Classic Sanctuary. Imagine, too, being surrounded by lakes and a river, all set on an exclusive island. This is what Serenity Villas offers. Developed by Keppel Land, Serenity Villas is strategically located within Sino Singapore Tianjin Eco-City. Comprising semidetached units and villas, each residence follows a Spanish architectural style and comes with a lush garden and private garage.
The deal-clincher: Communal spaces include a park, children's playground and the aforementioned five-star Eco-City International Country Club.
Price: From RMB5.3 million for the semidetached units and from RMB8.3 million per unit for the villas via Keppel Land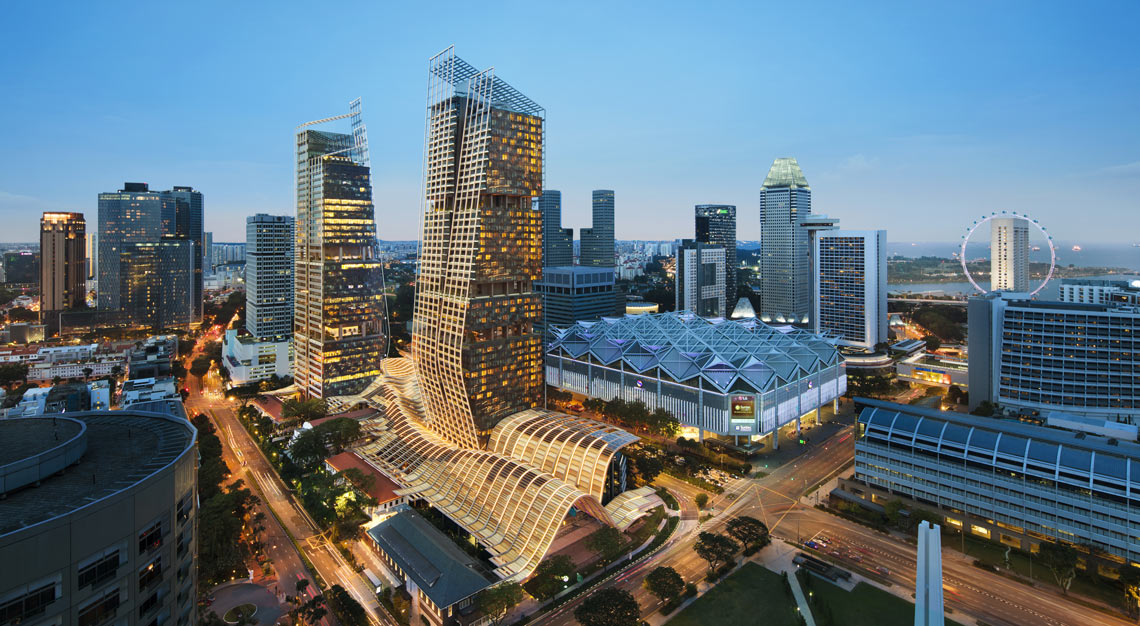 South Beach Residences,
Singapore
With 190 residential units occupying levels 23 to 45 of South Tower, residents are assured of stunning views across the nearby central business district and Marina Bay. Full-height windows and balconies provide ample opportunities to enjoy iconic events, such as the Formula 1 Singapore Airlines Singapore Grand Prix, when they are held in the area. The interiors of all units are finished to the highest standards, with exquisite finishing and designer appliances.
The deal-clincher: For recreation, there are two Sky Gardens, swimming pools, a fitness zone and gym, function room with kitchenette, a reading room and a gourmet pantry to keep young and old fit and entertained.
Price: From S$3.59 million for a two-bedroom suite via South Beach Consortium.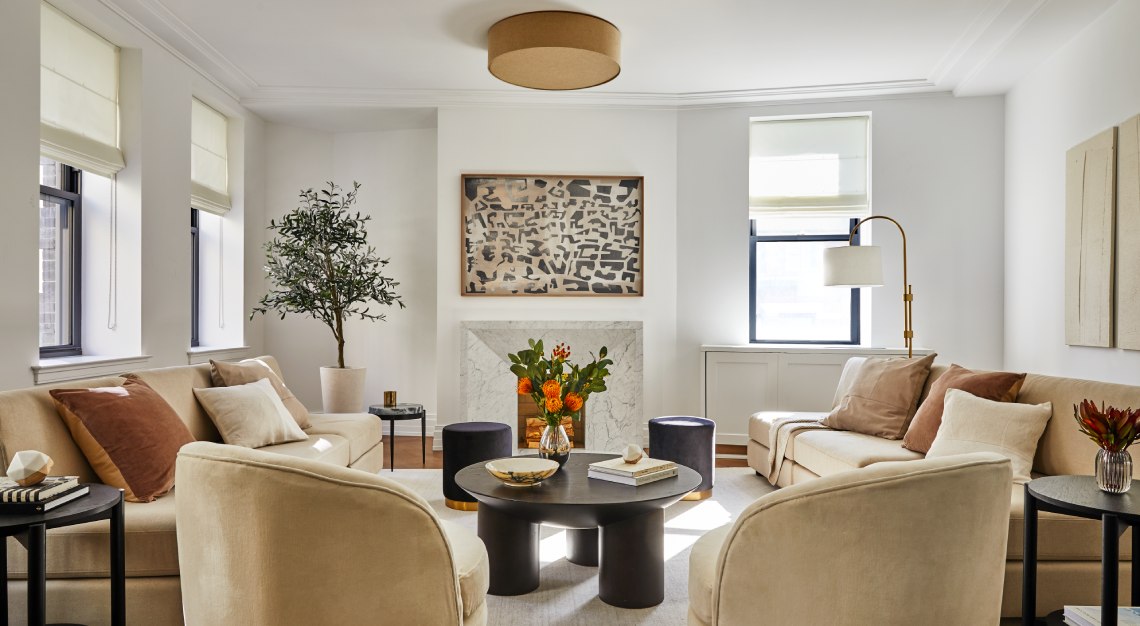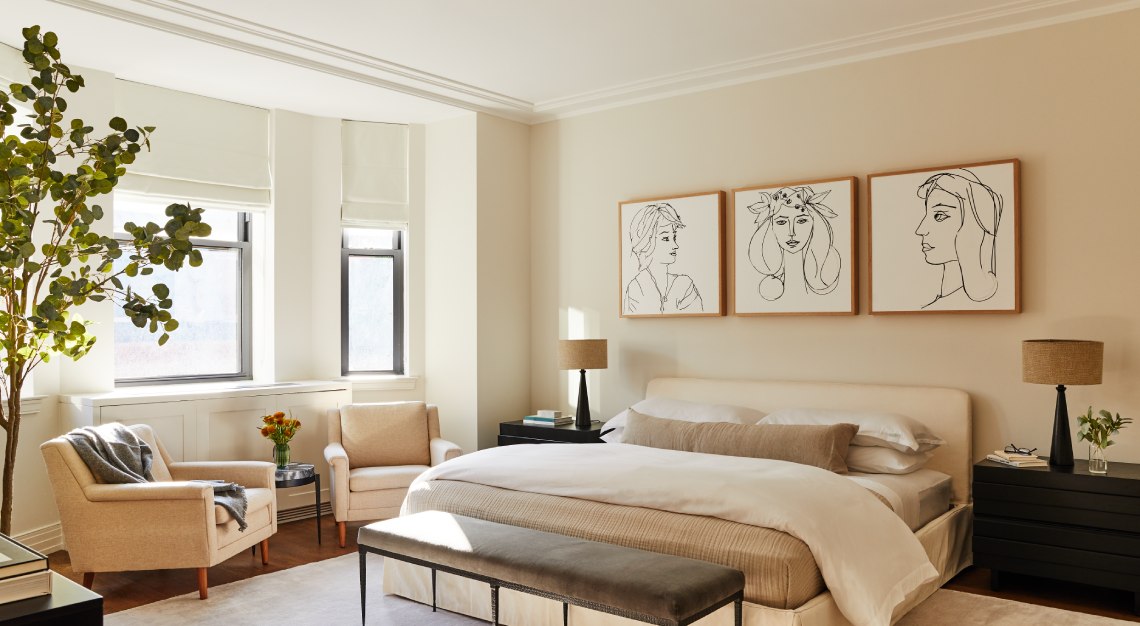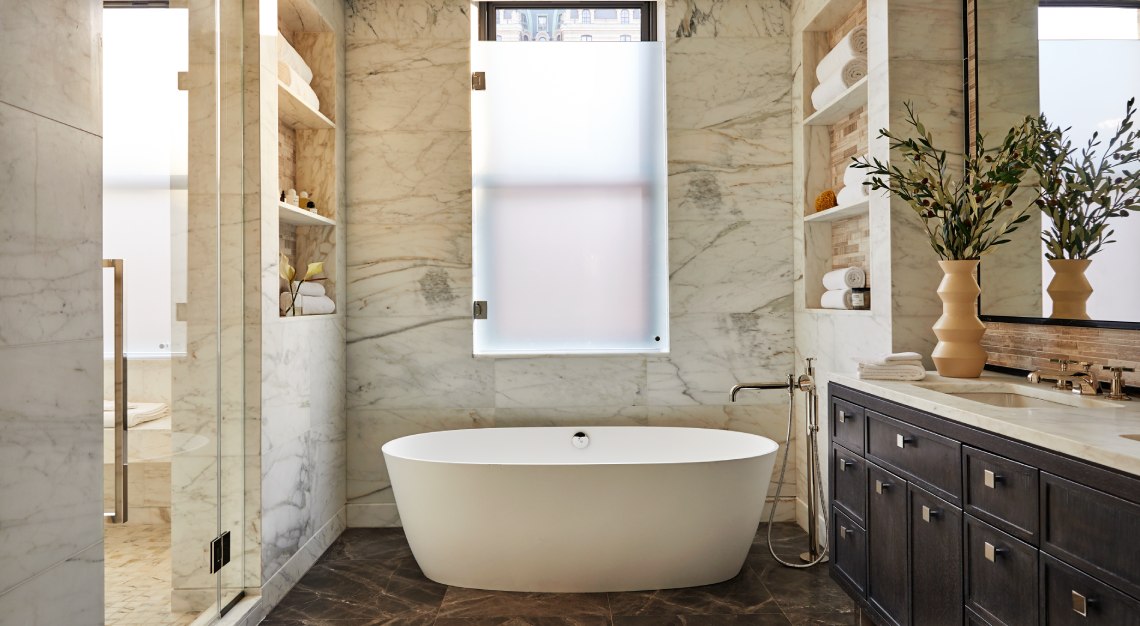 The Astor, New York City, the US
This landmark on West 75th Street was originally built by the legendary William Waldorf Astor in 1901, one of the biggest names in New York City real estate history. It has since been restored and upgraded into a set of lavish condos by New York-based design firm Pembrooke & Ives. Retaining its classic pre-war character and charm, each home features wood-burning fireplaces, herringbone-patterned floors and custom ceiling mouldings, along with modern, sophisticated furnishings like Calacatta Gold countertops and double-pane bay windows. Its range of amenities include a sleek fitness centre, 24-hour concierge and kids' playroom. 
The deal-clincher: Residence 820 represents the best of the lot, boasting the largest amount of indoor living space amounting to roughly 300 sqm, spread across 5 bedrooms and bathrooms. All yours for US$7.85 million. 
Price: From US$1.2 million.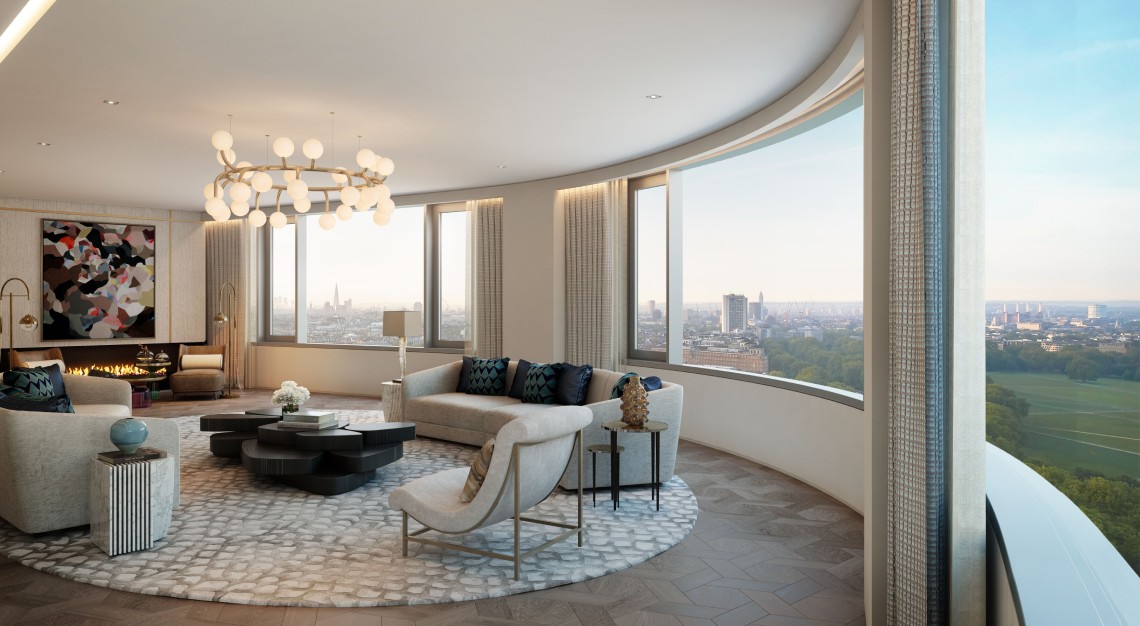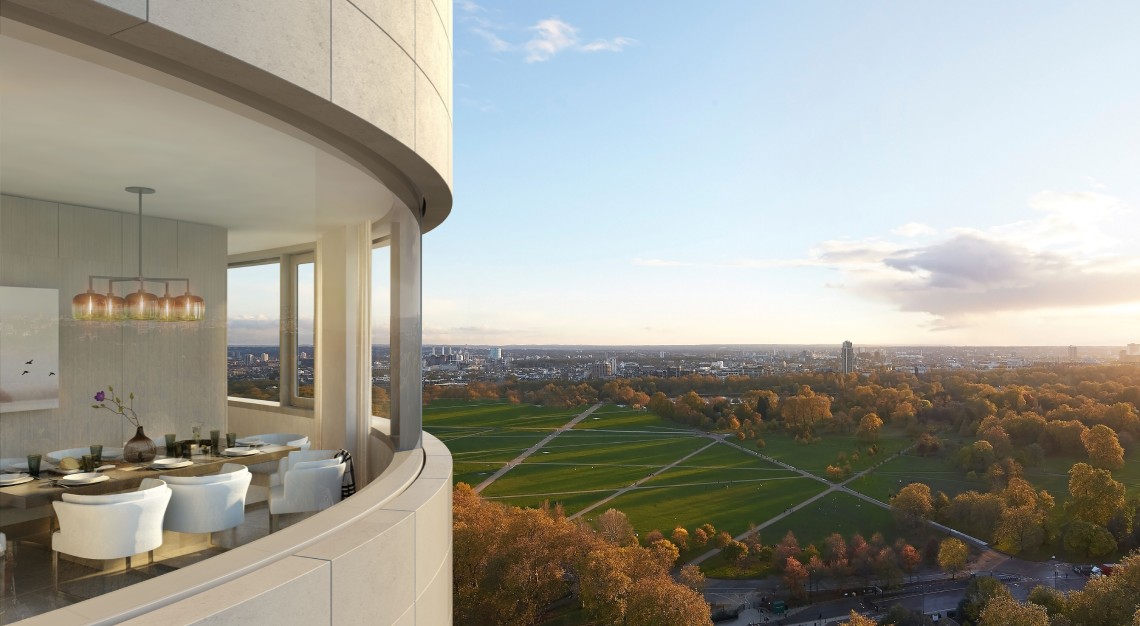 The Bryanston, Hyde Park, London, UK
London welcomes a new premium address: The Bryanston, Hyde Park, set to be one of the finest parkside residences in Europe. Situated in the heart of the West End on the north-east corner of Hyde Park, the building stretches over 75m in height, making it the tallest luxury residential development to overlook the capital's most famous park. The Bryanston is home to 54 luxury apartments, each of which has a ceiling height of three metres and expansive windows, flooding the interiors with natural daylight. Residents can enjoy a host of thoughtfully curated on-site amenities such as a private wellness facility housing a 25m swimming pool, steam room, sauna and state-of-the-art gymnasium. Surely parkside living doesn't get any dreamier than this.
The deal-clincher: The residences are located in the historic Marble Arch corner of Hyde Park, which was the original gateway to Buckingham Palace.
Price: From US$3.26 million.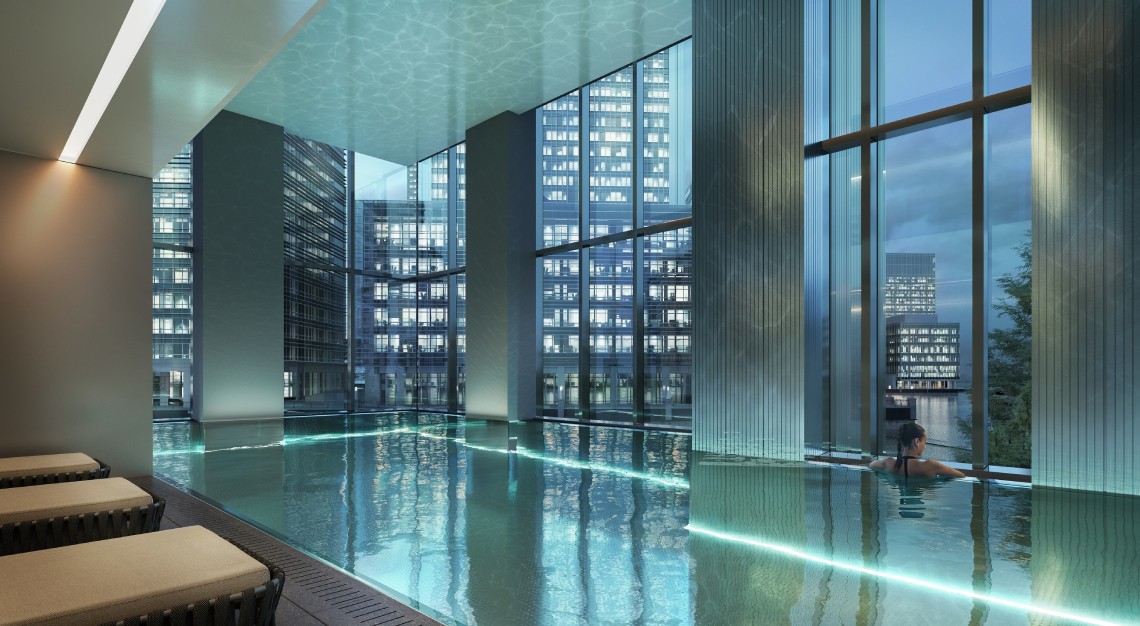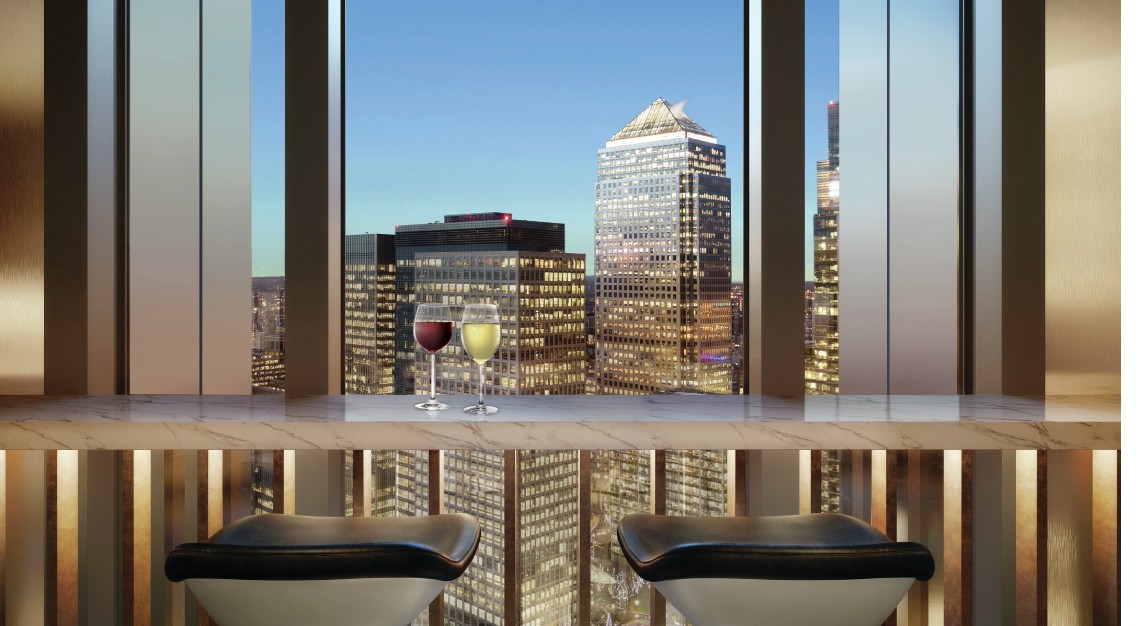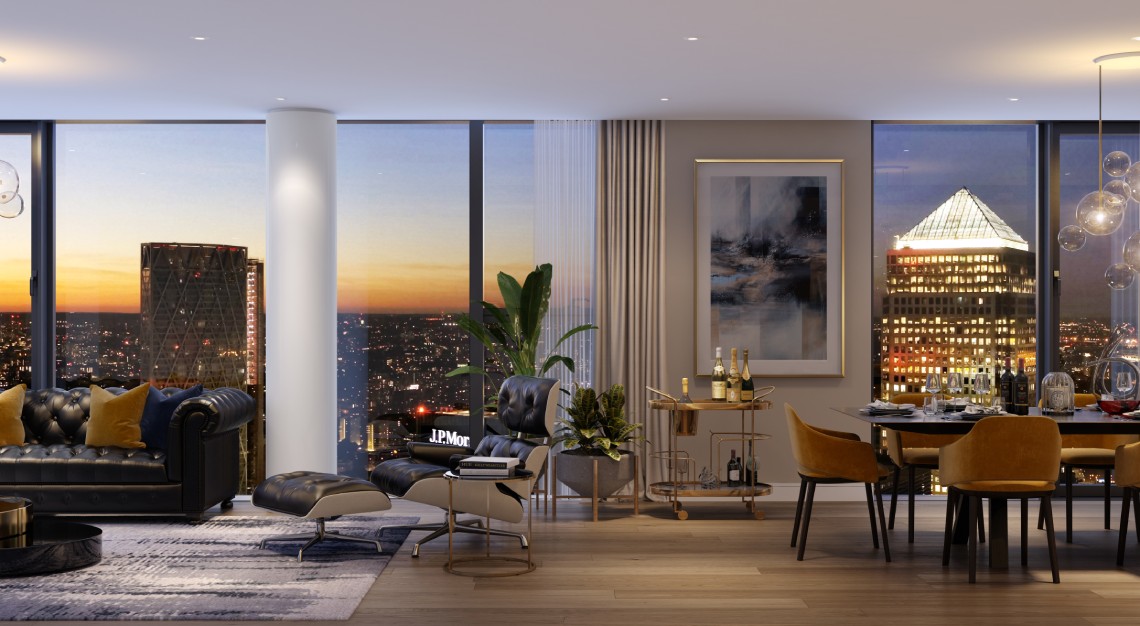 Three-bedroom Executive Collection apartment at South Quay Plaza, London, UK
Berkeley Group has released the Executive Collection; six premium homes that sit within the South Quay Plaza development in London. Set to be completed in 2021, the Executive Collection apartments are designed by Foster + Partners and occupy the 58th and 59th floors of the 220m-tall Valiant Tower. The three-bedroom apartments boast expansive floorplates ranging from 120 sqm to 155.9 sqm, and owners will be pampered with amenities such as a gym, sauna, spa and a residents-only Quay Club, situated on the 56th floor.
The deal-clincher: More is, indeed, more; residences come with furnishings such as Miele kitchen appliances, in-built wardrobes in all bedrooms and engineered timber flooring in the living and kitchen areas.
Price: £2.14 million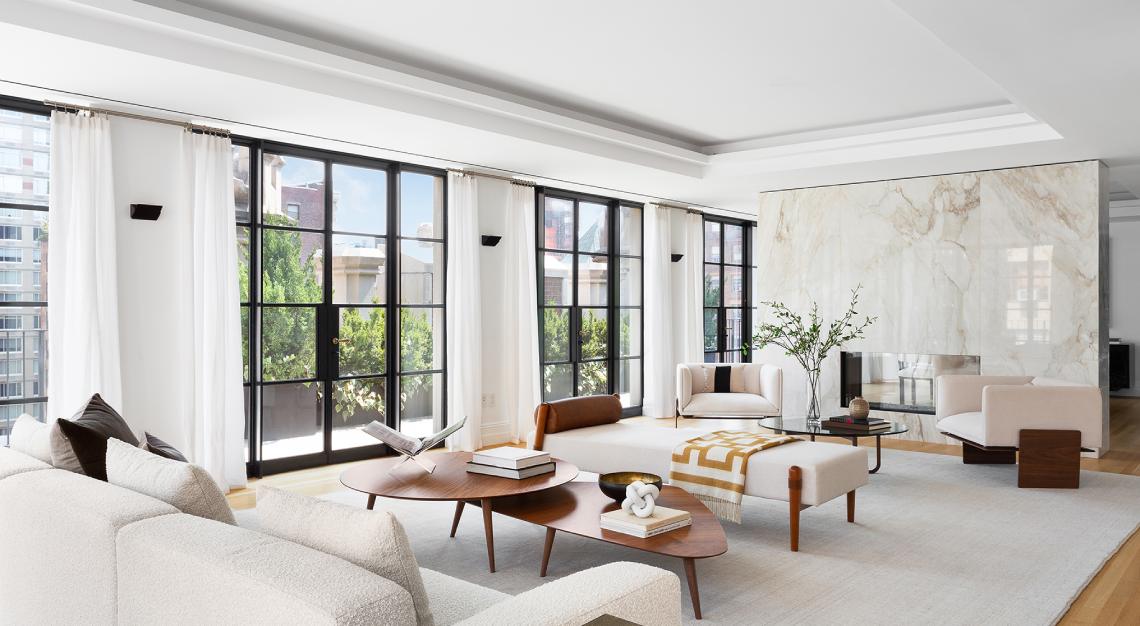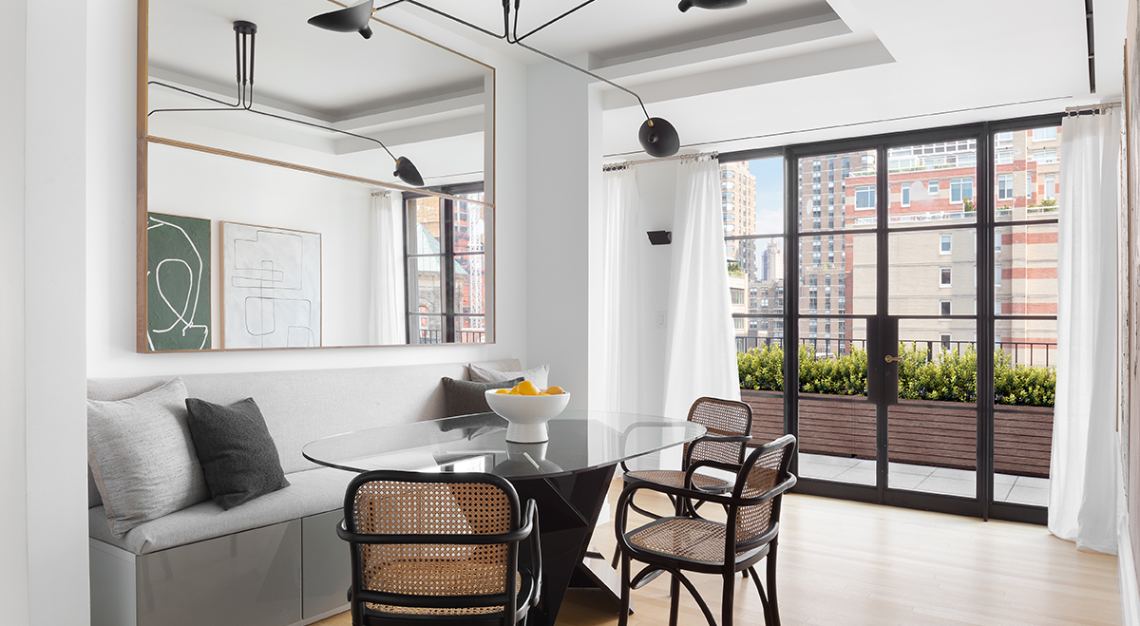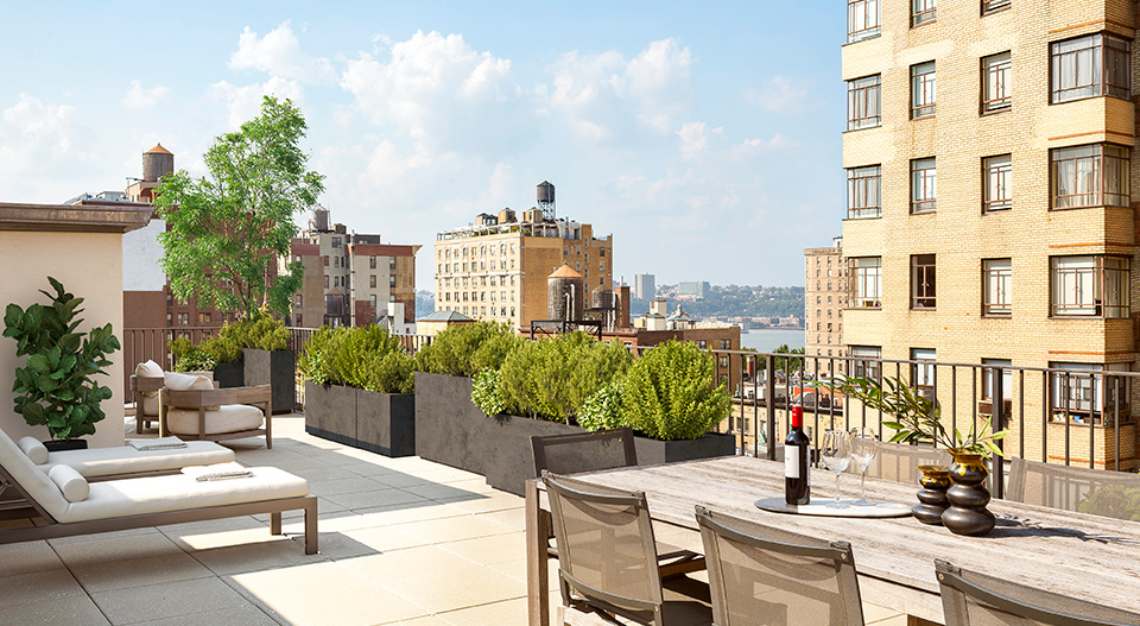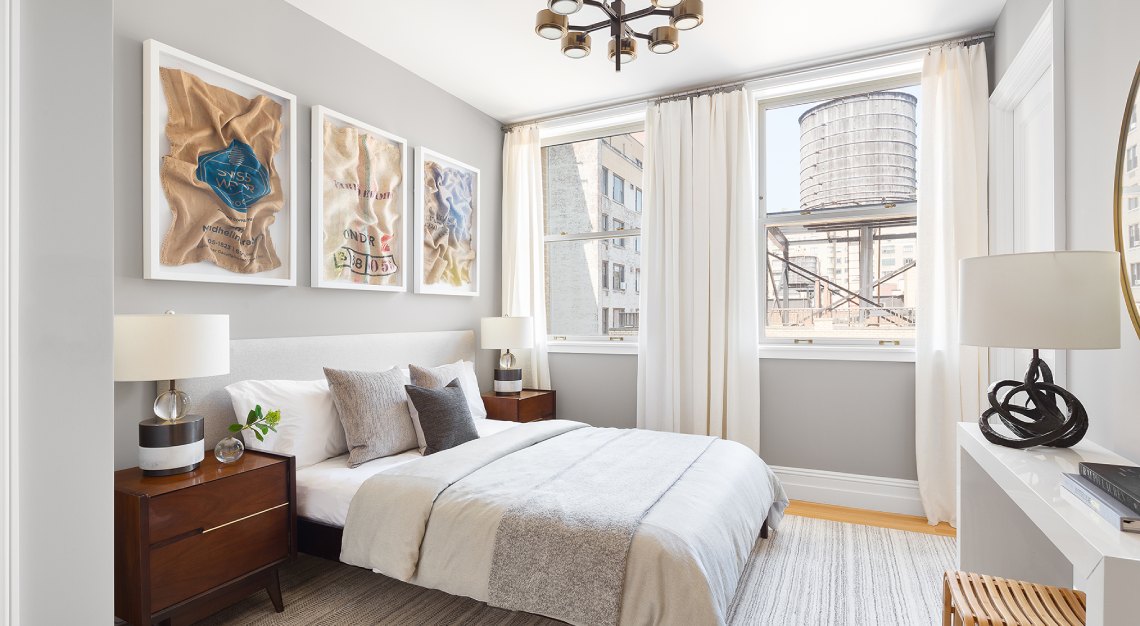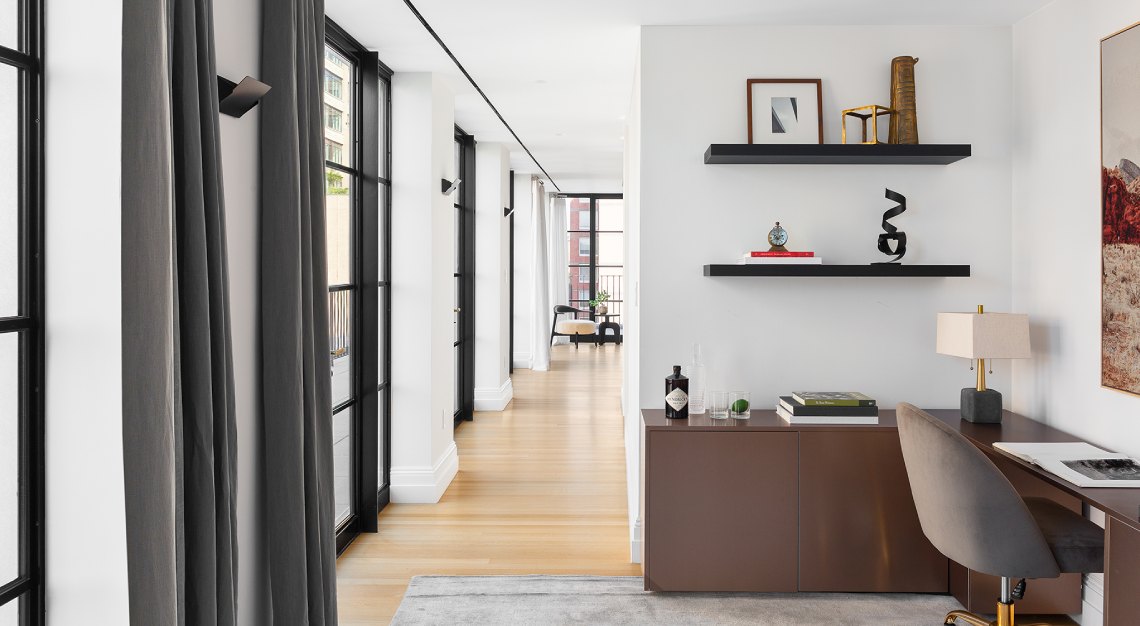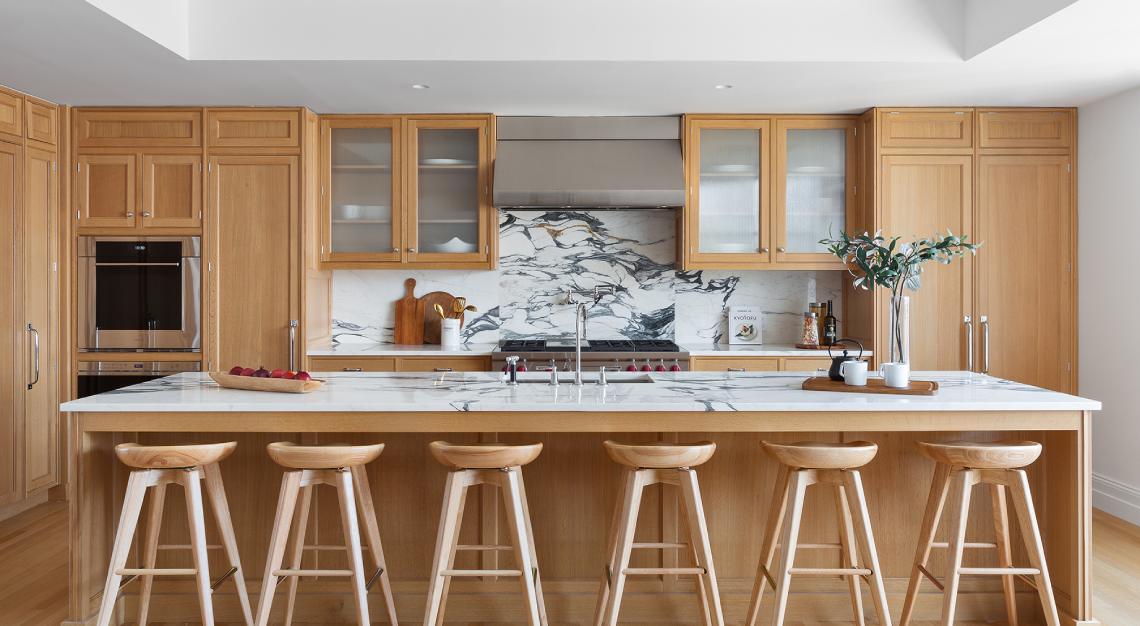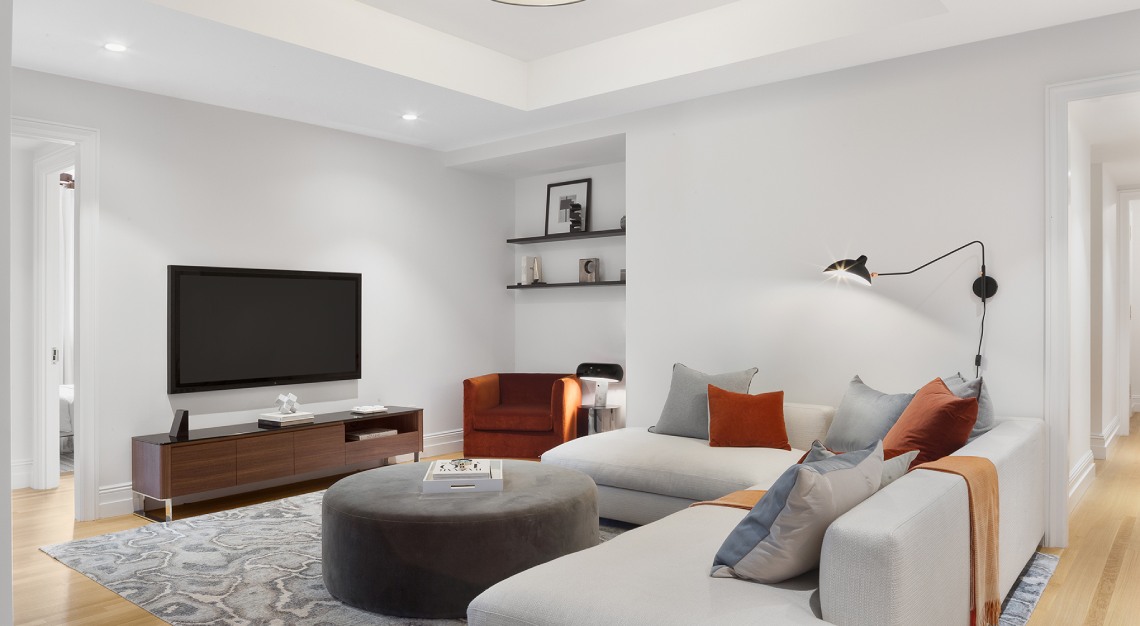 Terrace Penthouse, 555 West End Avenue, New York City, US
555 West End Avenue has just listed its crown jewel: the jaw-dropping Terrace Penthouse. This stunning four-bedroom, four-and-a-half-bathroom duplex spans more than 464.5sqm, with 204sqm of interior space and 260sqm of private outdoor space over two levels. Ensconced within the residence is the Great Room, where you will find a double-sided, marble-wrapped gas fireplace that doubles as a divider, separating the lounge area from the dining area. From here, you can step out onto a wraparound terrace for panoramic river and skyline views.
The deal-clincher: Its future owners will benefit from being in close proximity to world-class dining hotspots, elite private schools and famous cultural attractions.
Price: US$22.5 million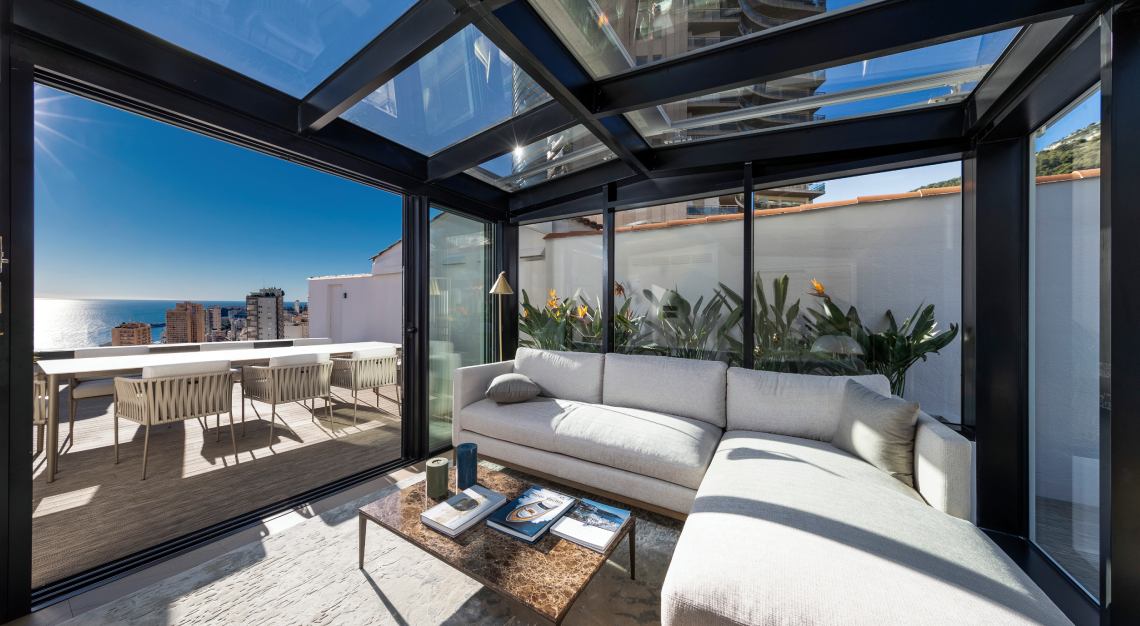 Three-bedroom penthouse at La Rousse, Saint Romain, Monaco
Promising breath-taking views over Monaco, this spacious penthouse has been renovated to a high standard. Set over two floors, it has approximately 180sqm of living space and an equally large terrace area. Look forward to light-filled living and dining spaces, as well as three bedrooms with their own en-suite bathrooms and walk-in wardrobes. From the terrace area, one can enjoy spectacular sea views, with the roof terrace offering a jacuzzi and seating area.
The deal-clincher: Residents will enjoy additional perks, such as three parking spaces and one storage room.
Price: €17.5 million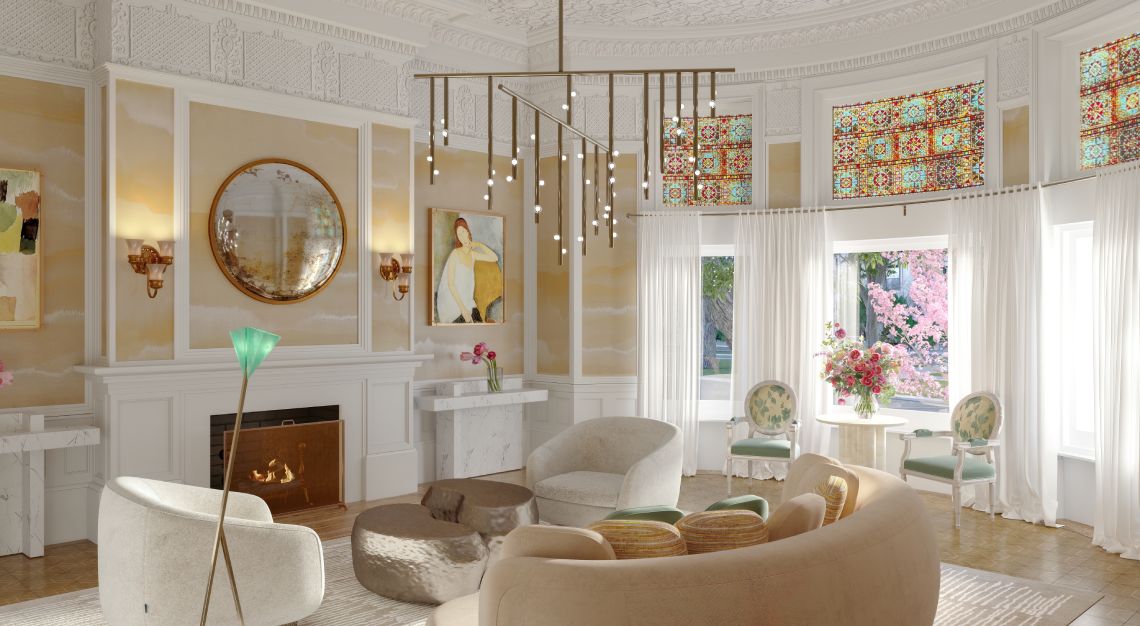 Tiffany Ayer Mansion, Massachusetts, USA
One of the most expensive listings in the Boston area, this five-storey, 1,449 sqm property was built for businessman and art collector, Frederick Ayer. It is the only home in the world that was completely designed by Louis Comfort Tiffany, the son of Tiffany & Co founder Charles. Located in the Back Bay neighbourhood, the property was completed in 1901 with frontages on Commonwealth Avenue and Marlborough Street. Its pale facade makes a strong contrast against the comparatively darker exteriors of its neighbours, retaining Tiffany's detailed mosaics, elaborate plasterwork and stained glass.
The deal-clincher: The building was designated a National Historic Landmark in 2005, leaving room for little doubt that you'll be getting your money's worth with this monumental piece of history.
Price: US$14,995,000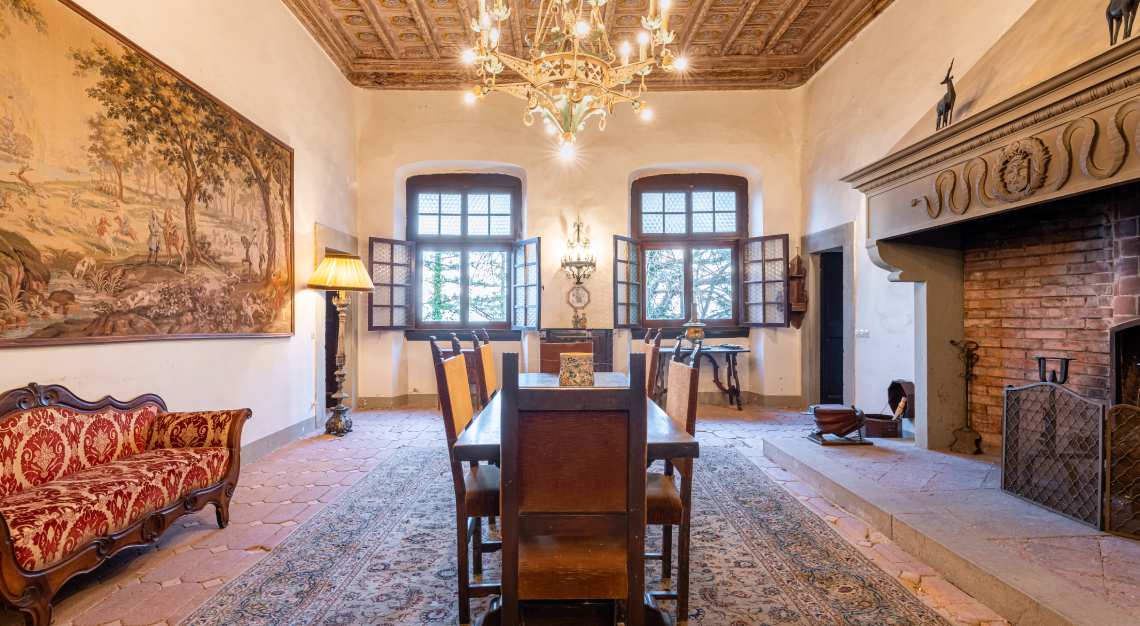 Via Della Tassaia, Florence, Italy
A clubhouse, a luxury resort or a private residence? You can decide how you'd like to breathe new life into this period mansion, which is set on a 132-hectare estate. Designed to look like a 16th- century Tuscan villa, its previous owners included the powerful feudal family Ubaldini della Pila, mentioned by Dante in his Divina Commedia, and the Gucci family. The wooden coffered ceilings, mosaic terracotta floors and Serena stone fireplaces with bas-reliefs were restored to their regal splendour by the Guccis. With an area of about 1,200sqm, the villa comes with 30 bedrooms and 20 full bathrooms.
The deal-clincher: Talk about expansive. Elsewhere on the estate, you'll also find nine farmhouses, a swimming pool, tennis courts, an orangerie, two lakes, stables, a dressage court and a 17th-century chapel.
Price: €6.7 million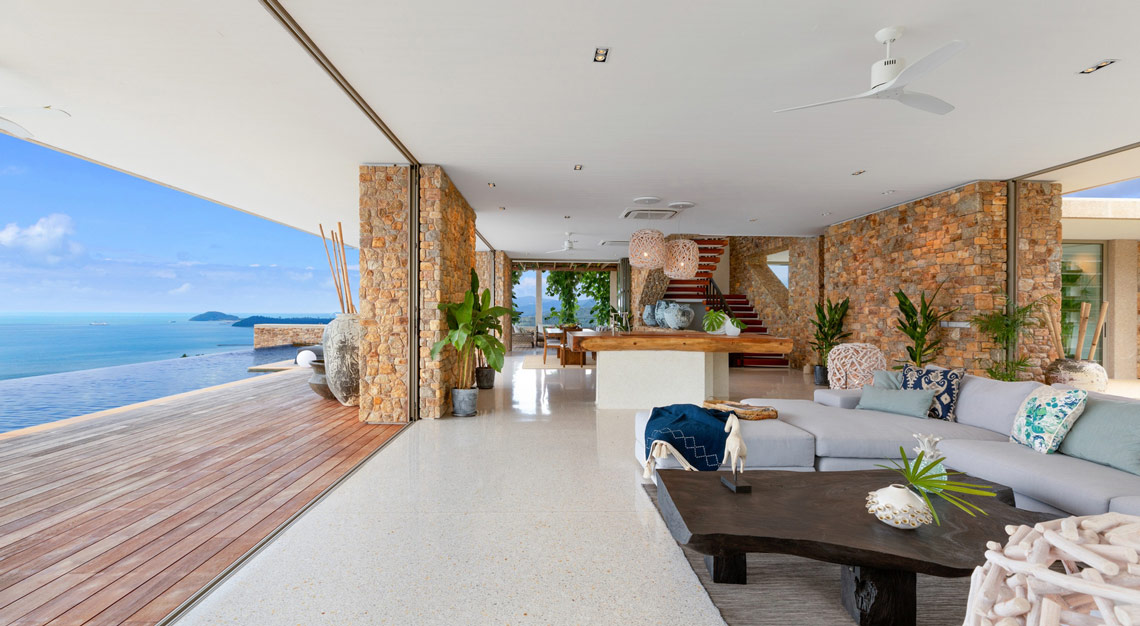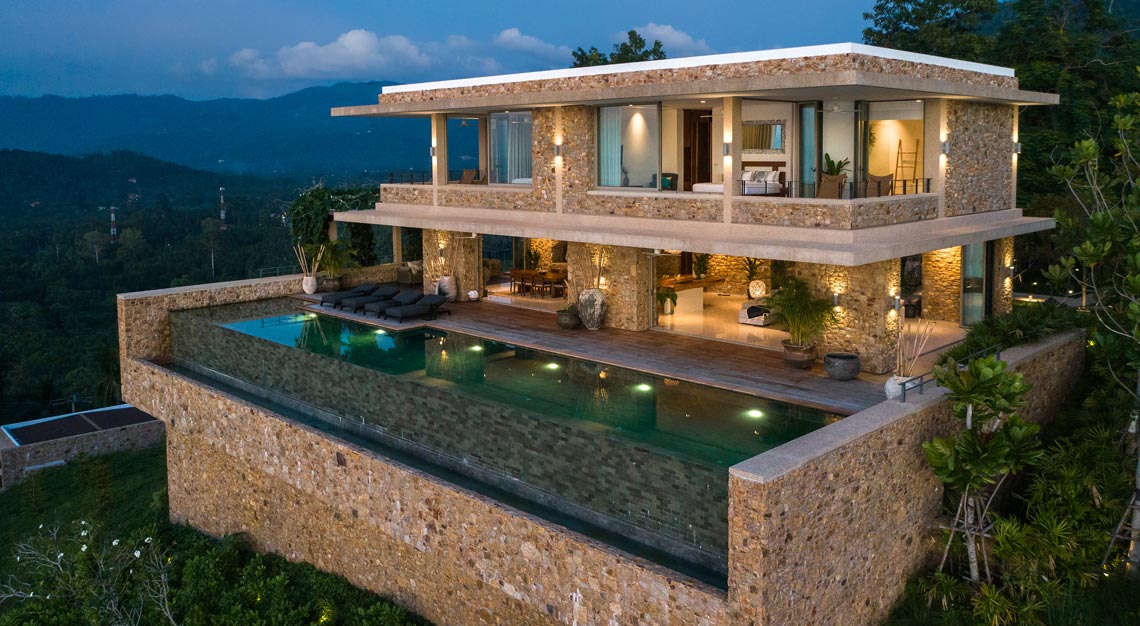 Villa Baan Sang, Koh Samui, Thailand
Baan Sang is one of only two villas in the exclusive gated and private Five Islands Estate. Wide terraces and full-height windows allow for unobstructed views of the surrounding sea and forest-covered mountain and valley. Just outside are gardens, walking, jogging and biking trails, and a 25m swimming pool. The views are equally spectacular inside the 1,261sqm villa, which has four bedrooms and five full baths. Granite walls, bleached tones of Thai teak, aged hand-cast bronze metal and the mosaic of azure Sukabumi stone complete Villa Baan Sang's five-star ambience.
The deal-clincher: The villa is just 40 minutes from Samui's private international airport.
Price: 169 million baht.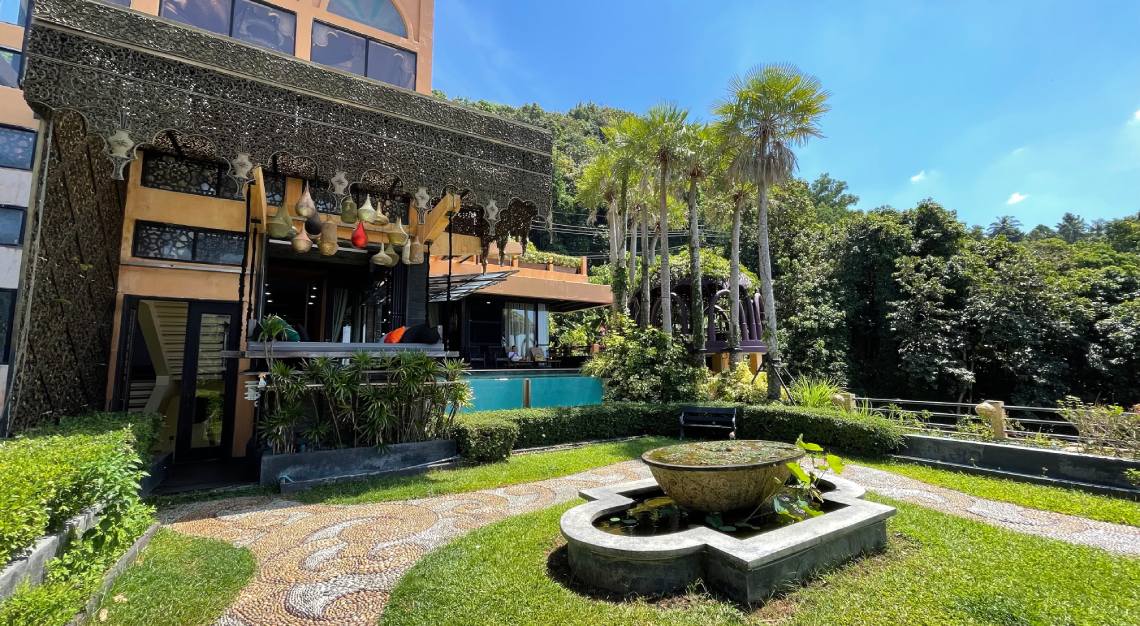 Villa Baray, Phuket, Thailand
Extravagance is a key feature of this villa, which is located between Patong and Karon beaches. The first inkling of its grandiose nature comes in the form of its gates, which are 5m tall and completely gilded. They are flanked by columns with bold decorations. Step onto the mosaic- patterned floor and be greeted by Middle Eastern artefacts and Asian imagery in the foyer. Seating areas with soft cushions are an invitation to sit and admire the full-sized Buddha statue, golden dome, hanging art pieces and metal lamps. The rest of the villa, which comes with a traditional Thai- style spa, stays true to this opulent theme, but there are touches of modernity as well in the form of a fully equipped gym and air conditioning.
The deal-clincher: With five bedrooms and six bathrooms, Villa Baray occupies a private freehold plot of 1,148sqm with 2,320sqm of internal built-up living space.
Price: 250 million baht via Christie's International Real Estate
Christie's International Real Estate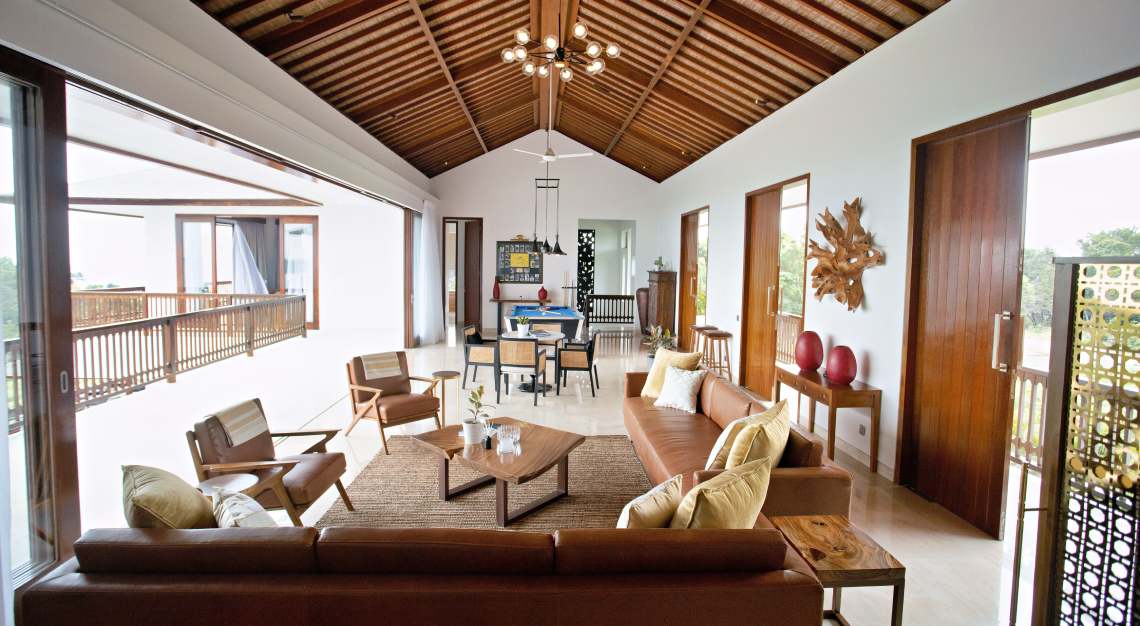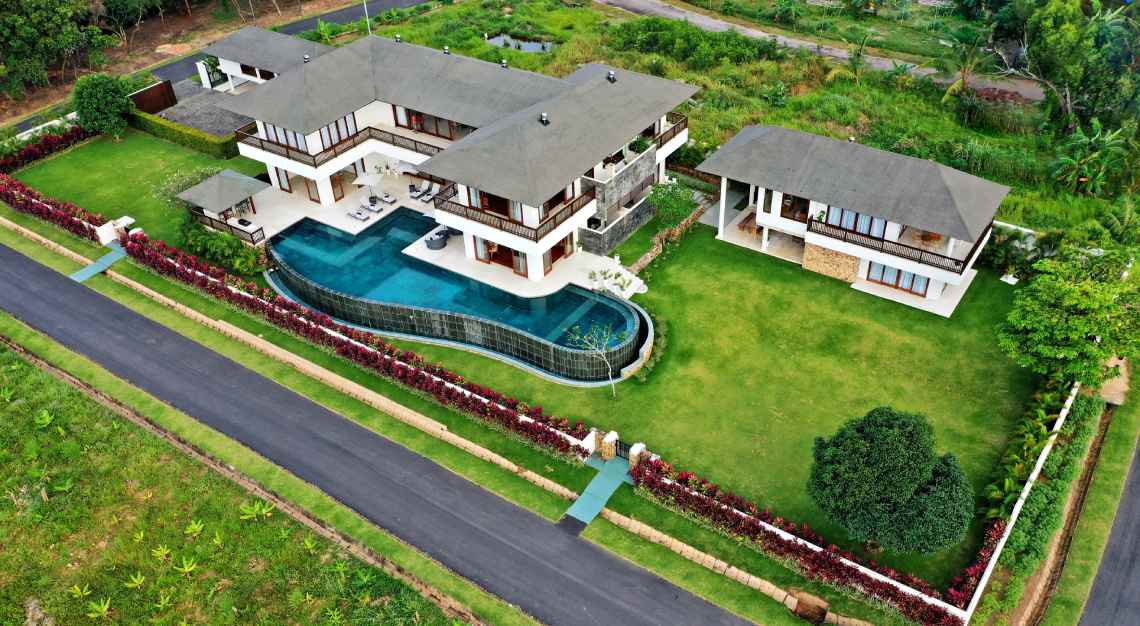 Villa Harimau, Batam, Indonesia
Popo Danes, the renowned Indonesian architect and author of the bestselling book, New Regionalism in Bali Architecture, has brought his award-winning signature vision to this two-storey residence. It sits on top of a plateau on Bukit Harimau and offers panoramic views of the Singapore Strait and the Lion City. With six en-suite bedrooms, a state-of-the-art kitchen and spacious living and dining areas, Villa Harimau is for the owner who wants a holiday home where he can entertain family and friends. Taking his inspiration from the tropical setting, Danes has incorporated features such as custom-built Balinese furnishings, indoor and outdoor rain showers, teak bathtubs and a 30m infinity pool that looks out over the sea.
The deal-clincher: With a standalone two-storey guest house and a three-bedroom staff house on the compound, this is clearly a house made for entertaining.
Price: S$3.6 million.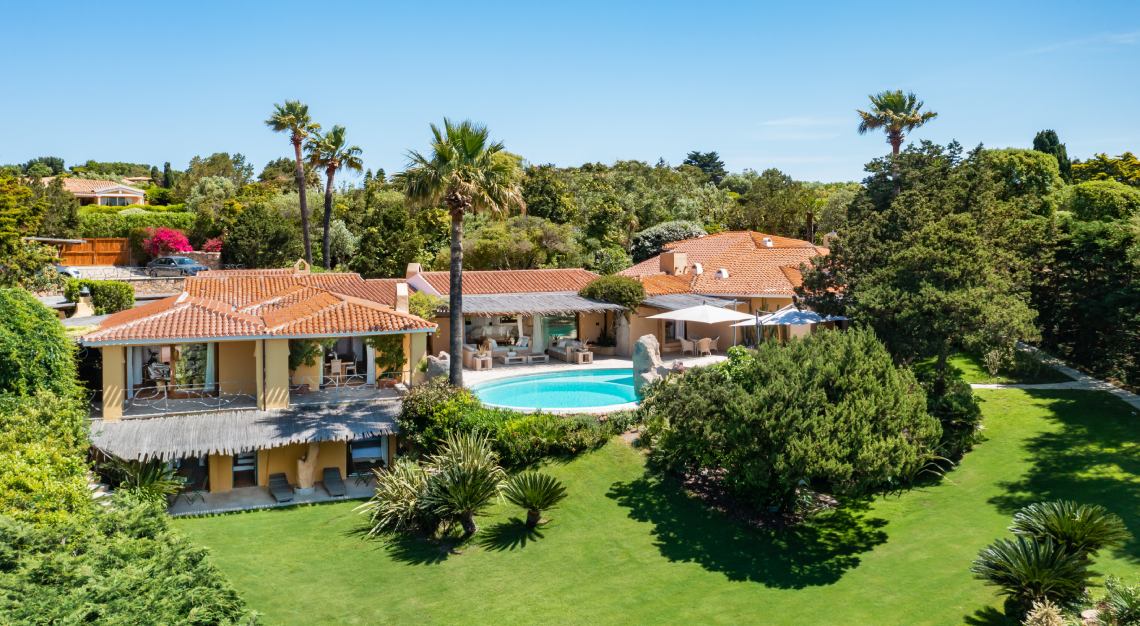 Villa Il Gabbiano, Cala Di Volpe, Italy
Pevero Golf and Porto Cervo, with its renowned yacht club, are just a few minutes' drive away from this seven-bedroom villa. Its location in the private emerald bay of Piccolo Romazzino, a sought-after location in Costa Smeralda, allows it to be accessed by tender from the sea. Residents also have direct access to the sheltered bay in front of the property, making it easy for them to take full advantage of the clear blue water and pristine beach. The villa, which was a project by the well-known architect Luigi Vietti, has an interior space of 620 sqm.
The deal-clincher: Elegant textures, a refined decor, and the use of finishes and materials in the classic Costa Smeralda style reflect the la dolce vita lifestyle that Italy is famous for.
Price: Upon request via Immobilsarda, an affiliate of Christie's International Real Estate