To mark the release of The Balvenie Rare Marriages, three artists were roped in to help produce artwork to visually symbolise each expression
The Balvenie is not a distillery that aggressively markets itself. But a mere mention of the name among connoisseurs is likely to evoke pleasant memories of previous encounters, and for a good reason. It produces unassuming single malt whiskies that delight aspiring enthusiasts and seasoned connoisseurs alike.
The respect extends further than just the quality of the spirit. The Balvenie is one of precious few distilleries in Scotland that can claim with merit that it is a craft operation—short of bottling operations, the distillery grows some of its barley and maintains a working floor maltings. It also has its own cooperage to build and repair casks.
Even when the distillery releases high-value whiskies to market, there is an unmistakable modesty about them. 'Seemingly simple, incredibly complex'—this is how The Balvenie sees its latest series of whiskies. The Rare Marriages range is a collection of three distinct whiskies of landmark ages, each expressing extraordinary layers of depth and complexity.
The first of that series, called Twenty-Five, was announced in 2021 but with the introduction of the new Thirty and Forty, the collection is now formalised. As the name suggests, the new range is a veritable showcase of fine-aged whiskies that have been skillfully blended and finessed (not to be confused with the process of cask finishing, which some distilleries allude to). You can make a point that this is The Balvenie's interpretation of luxury: a comforting, assuring flavour profile that will surprise and delight you with layers upon layers of rich flavour.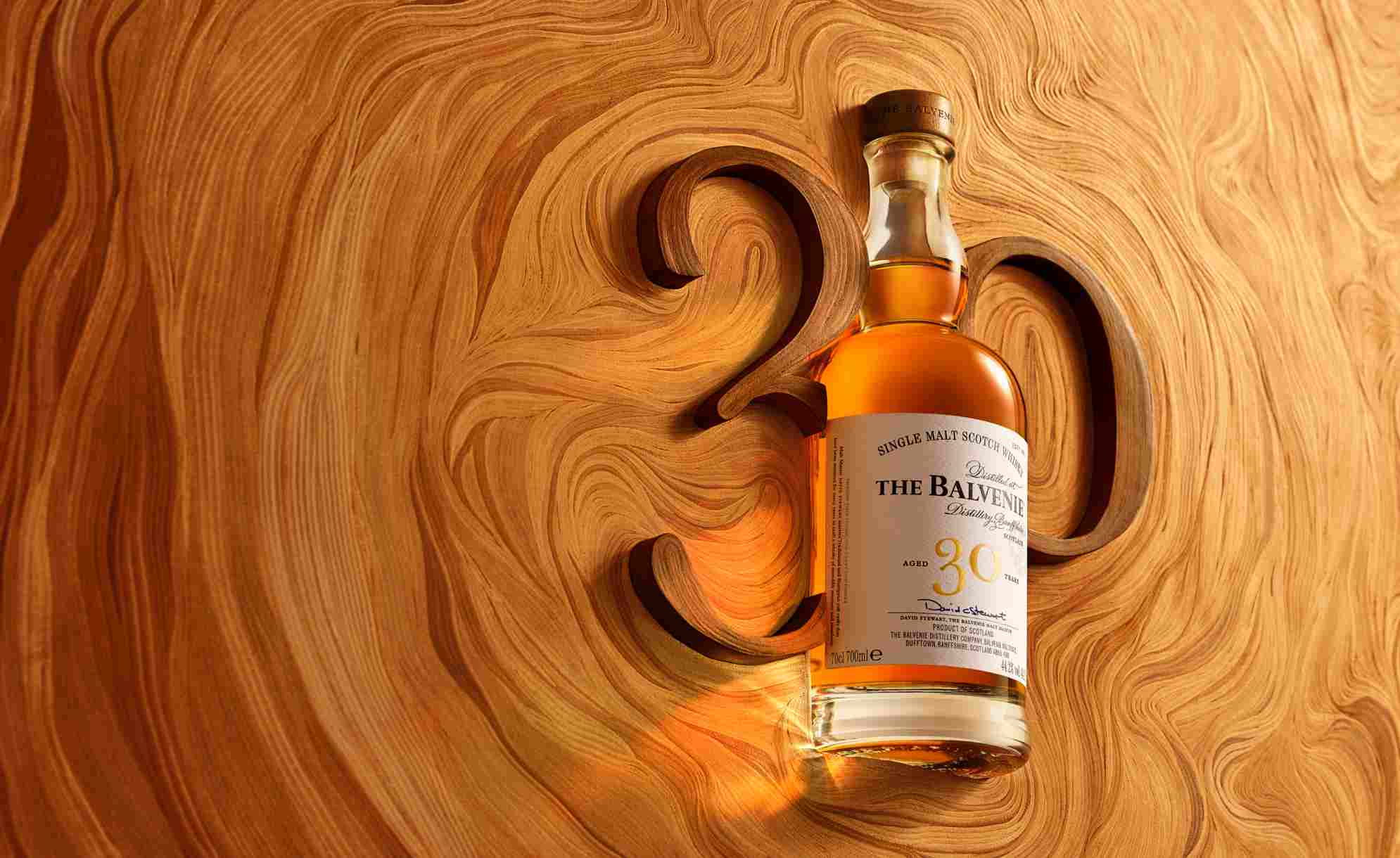 If an artist's soul is reflected in his work, then no one exemplifies the soul of The Balvenie more than malt master David C. Stewart MBE, who has been pursuing his craft for over 60 years and yet he looks nowhere close to hanging up his valinch (a device used to draw a small measure of whisky straight from the barrel).
An unassuming man, Stewart's humility is inversely proportional to his unmatched skill in blending. He is one of the pioneers of cask finishing, having developed a process as early as 1982. He's recognised to be one of the masters in the art of imparting subtle characteristics to whisky, be it through cask finishes like the iconic The Balvenie DoubleWood 12 Year Old or by achieving perfect flavour balance by blending casks, as shown by the success of the Tun series.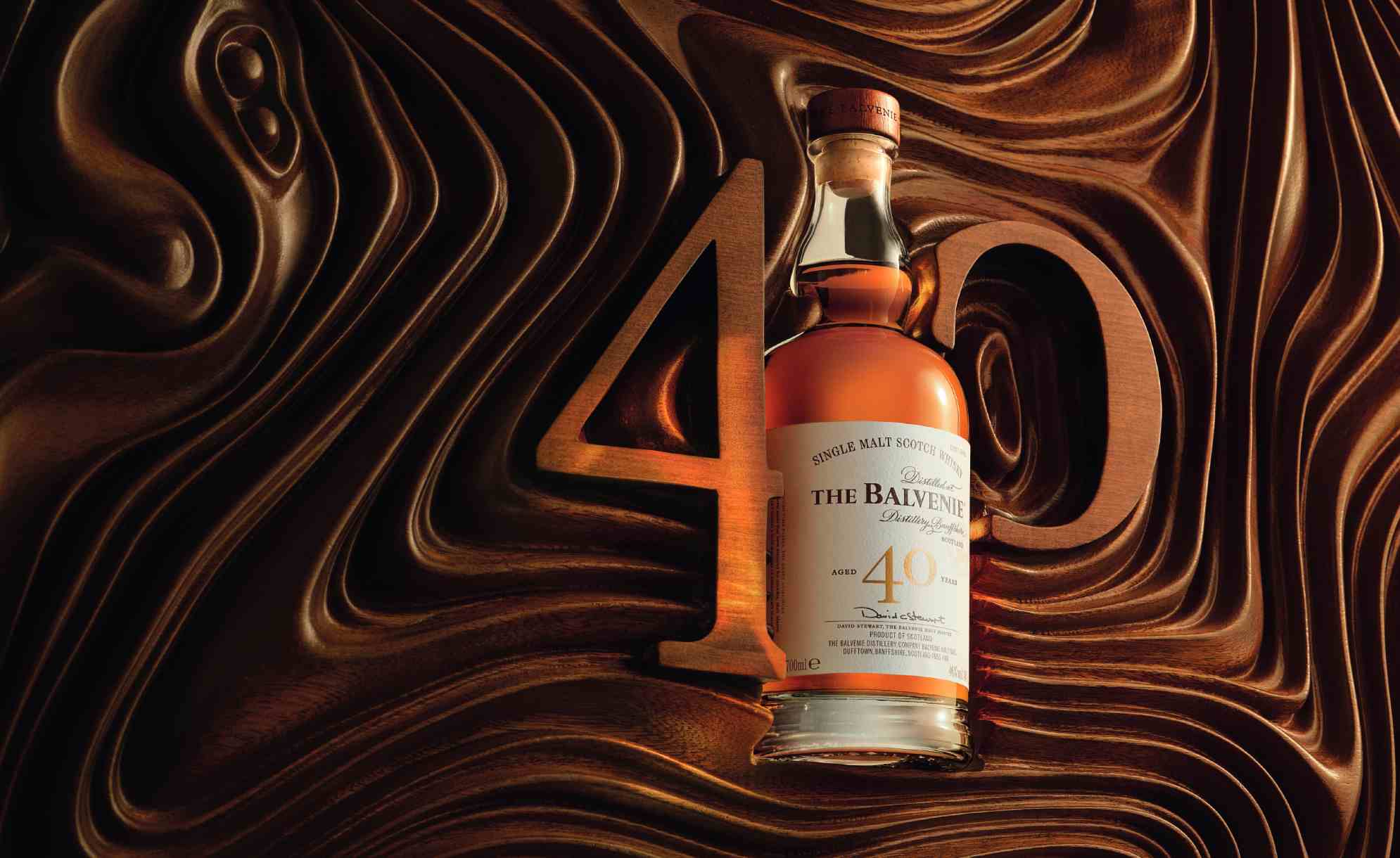 The Rare Marriages range is a celebration of Stewart's dedication to designing and building these fine whiskies. Furthermore, it is an extraordinary opportunity for us to have a close look at the many complexities that aged whisky brings to the table. And what is on offer are the oldest and most prized whiskies from The Balvenie's warehouses. Aged whisky has a certain mystique about it and there's a good reason for that. Over-aged whisky that has passed its peak hardly makes for a good dram, so you can imagine how fortuitous it can be for a whisky to defy the odds to reach its prime in old age.
With Rare Marriages, Stewart draws from The Balvenie's riches in aged stock, using his expert nose and intuitive knowledge to hand-pick each exceptional cask based on the special tasting profiles he designed for this range together with apprentice malt master Kelsey McKechnie.
The difficulty of the process cannot be understated; Stewart first imagines the specific flavour profile he desires, then sources the casks that will contribute to those intricate layers of flavours. With his wealth of experience and instincts, he brings them together in a traditional oak marrying tun for just the right amount of time to achieve a perfect balance and make his vision a reality. "The Balvenie has an incredible depth of flavour, and our Rare Marriages range is designed to unveil the intricacies of our whisky in a bold marriage of extraordinary character. This range reflects the very essence of luxury through the experience of layers of flavours," Stewart explains.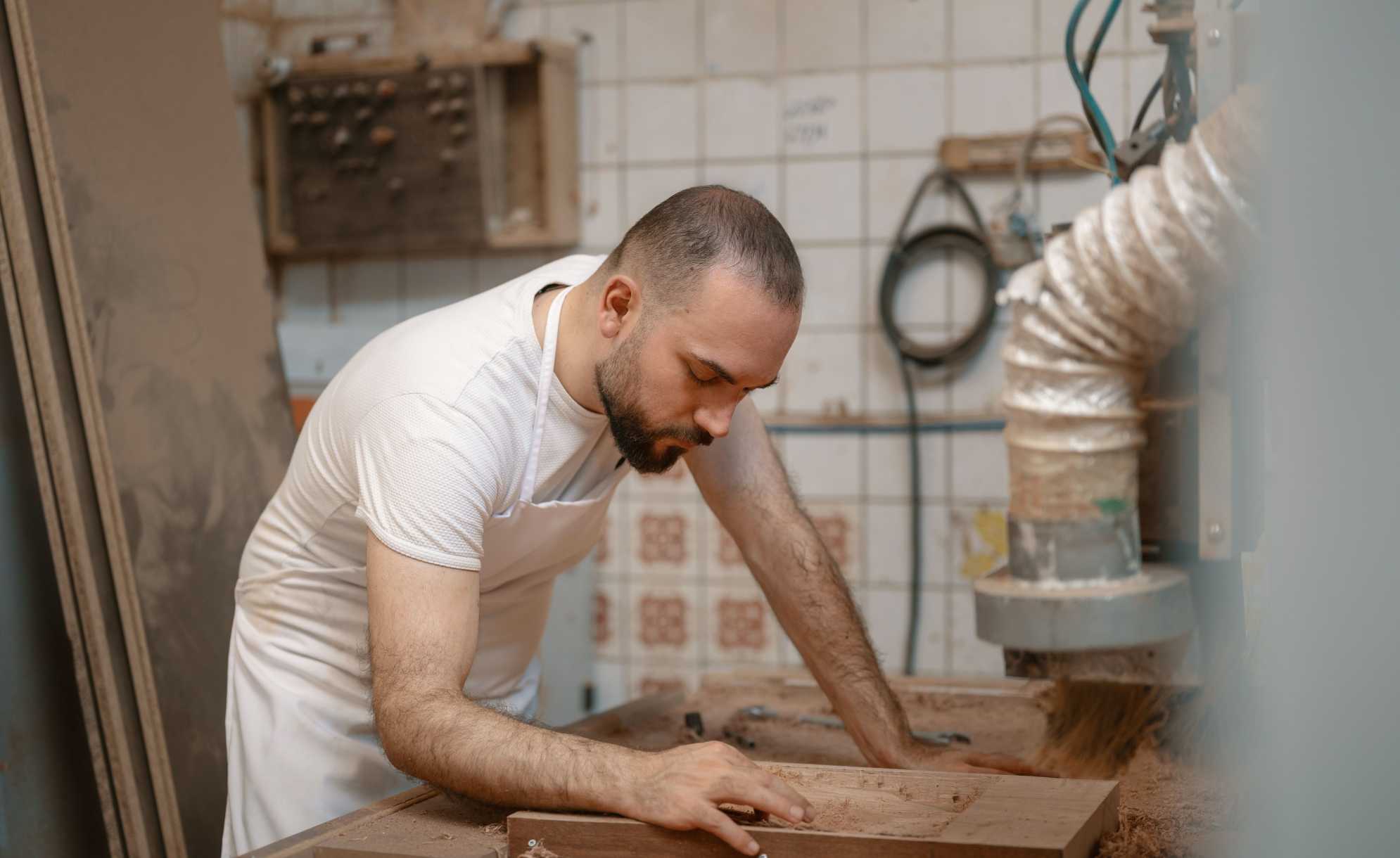 On the surface, these three whiskies are undoubtedly The Balvenie. The underlying backbone of honey cannot be mistaken for anything else and is rounded off by a luxuriously smooth finish. But true to its mantra of 'seemingly simple, incredibly complex', the whiskies in the Rare Marriages range will reveal their depth through many layers of flavours as you take your time to peel them away with your senses.
The Balvenie Thirty is characterised by its mellow oak and candied orange peel on the nose. Take a sip and it will draw you into a world of rich dark chocolate and caramelised pear that finishes with a gentle spice and lingering sweetness.
If the Thirty is about chocolate, the Forty is about vanilla. Creamy vanilla and orange greet you as you raise your glass towards you and as the spirit lands on your tongue you will get a rush of rich vanilla with some sherry influence that tapers off with a lingering rich citrus and honey.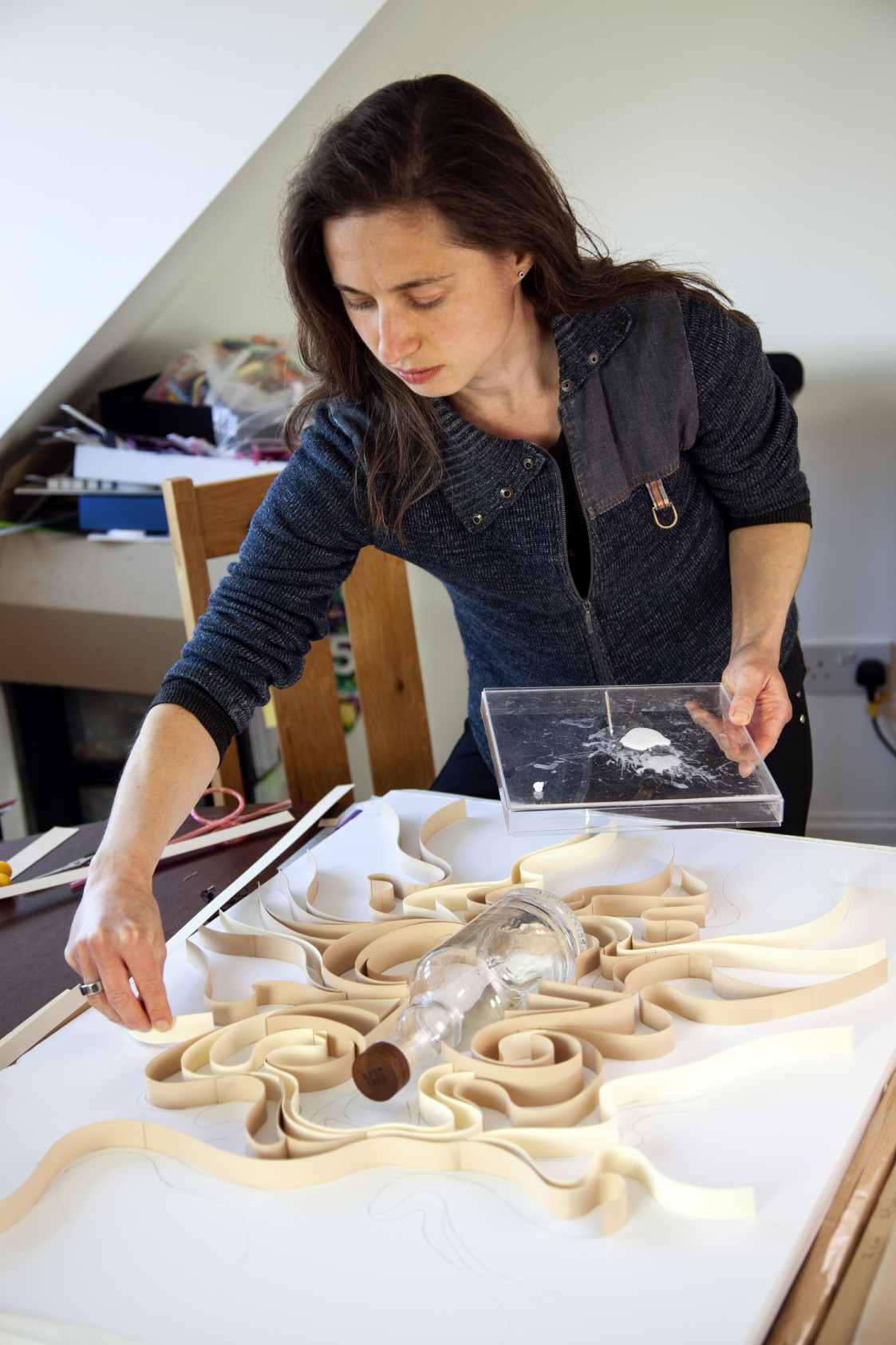 The Balvenie's commitment to this unassuming outlook extends beyond the whisky. To visually convey this ethos, even the glass decanters bear more than a passing resemblance to classic whisky bottles. However, these are in fact, newly designed Italian creations with accentuated neck and shoulders for a luxurious look and feel, and have been fire polished for clarity and shine. They are topped with a delicately engraved walnut wood stopper and a thick, textured paper-based label with foiled detailing.
The Balvenie Thirty and Forty—like the Twenty-Five before them—have specially crafted packaging to match. From afar, they look no different from any other whisky bottle in its paper tube, but much like the whisky it holds, there's so much going on when you examine it. The tube of The Balvenie Thirty is constructed with leather and detailed with gradually fading debossed pattern rings to represent the unfurling of flavour in the marrying process. It is adorned with white gold foils, and together with the textured rings, represent a year of maturation in The Balvenie warehouses. The Balvenie Forty's oak-based structure comprises stained rings, while ombre tones depict flavours that unfurl in the marrying process. The finishing touch comes in the form of a hand-finished gilded detail on the front as well as a smooth inset with an engraved logo on the top.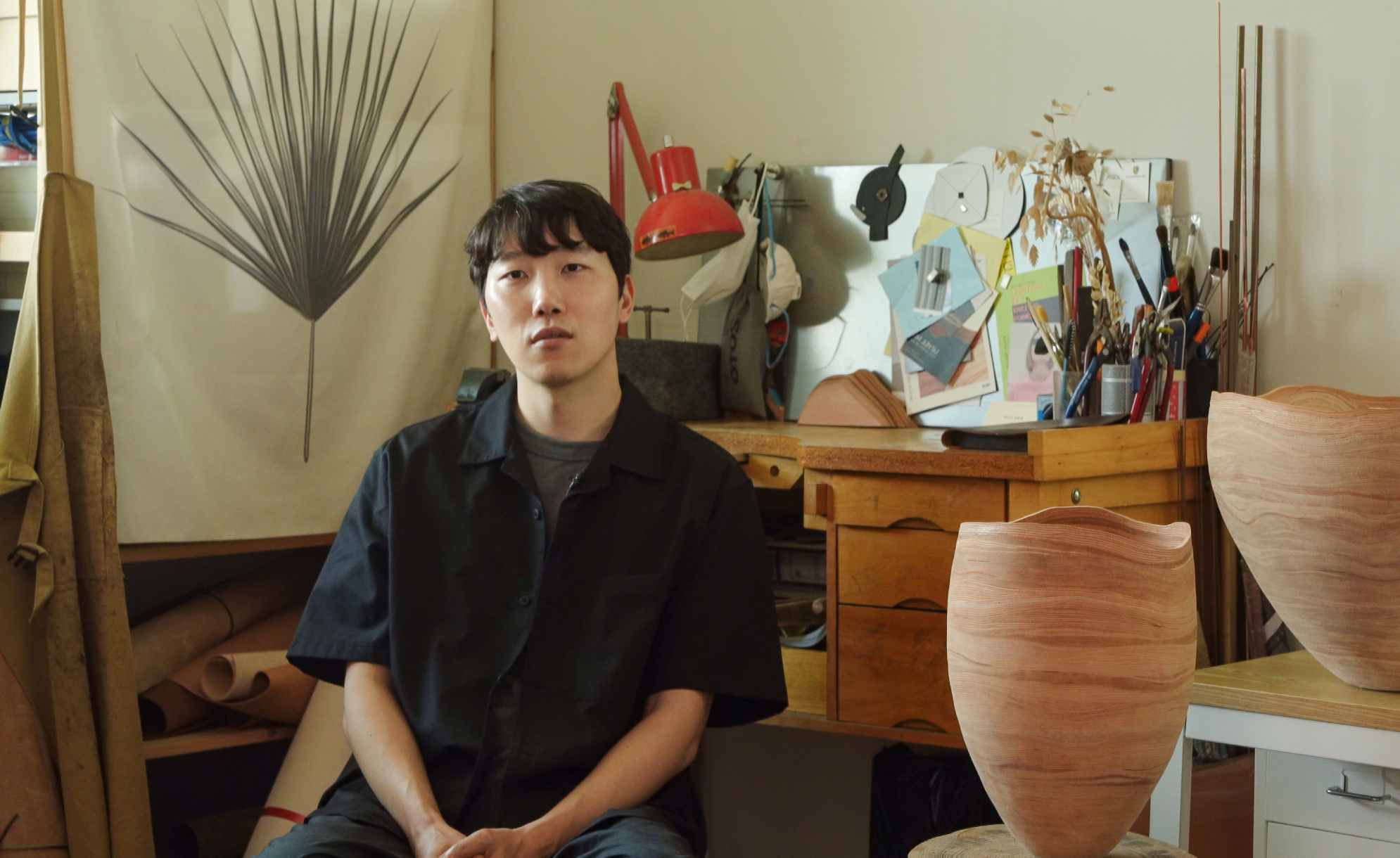 To mark the release of its Rare Marriages collection, The Balvenie collaborated with three renowned artists to produce artwork that visually symbolises each expression. For The Balvenie Twenty-Five, paper quilling artist Yulia Brodskaya cut, bent and carefully placed tightly packed stacks of paper to imitate brushstrokes. From afar, the piece imitates the flow and fluidity of the whisky, while closer inspection reveals the 25-year-old age statement, nestled behind the Twenty-Five whisky, which takes pride of place at the centre of the stunning three-dimensional artwork.
The Balvenie Thirty features the distinct leather work of South Korean artist Junsu Kim, who's known for creating unique patterns and textures by layering different types of leather.
To represent The Balvenie Forty, the distillery worked with wood artist Rebal Jber, known for his unique perspective on digital art and traditional craft, to develop the visuals.
Seemingly simple, incredibly complex. It's fair to say that The Balvenie isn't concerned about making a visual statement. If anything, the culmination of a virtuous circle of inspiration upon inspiration speaks for itself. In many ways, it's like a truly happy marriage; only recognisable from the profound connection through simple pleasures, and indeed a rare sight to behold. 
Tasting Notes
The Balvenie Twenty-Five
Nose: Soft autumn fruits, runny honey, crystallised ginger and raw cane sugar. An underlying rich oakiness creates complexity and structure.
Taste: The initial bold vanilla oak flavours slowly dissipate to reveal layers of toasted marshmallow, fresh fruit terrine and cinnamon-infused apple tart.
Finish: Exceptionally long-lasting sweetness.
The Balvenie Thirty
Nose: Smooth and honeyed on the nose with mellow oaky tones and hints of candied orange peel.
Taste: Great depth with rich dark chocolate, hints of plum, marzipan and caramelised pear.
Finish: Exceptionally smooth and warming with gentle spice and lingering sweetness.
The Balvenie Forty
Nose: Honey and orange marmalade notes mingle with a creamy fruitiness, followed by a luscious wave of vanilla and a hint of oak.
Taste: Orange blossom, candied ginger and a honeyed sweetness, followed by oak, mouth-coating vanilla notes and a delicate, sherried fruitiness.
Finish: Warm and elegant with a richness that comes from honey and citrus.