We taste test the 30 and 36 Year Old to see if the 30s are indeed the best years of Tomatin 
As with all good road trips, we never can resist following the road less travelled. Wandering across the boundaries of Speyside, we found the Highland distillery Tomatin. All too happily tucked away from the well-trodden whisky trails of Strathspey, Tomatin has one of the most curious and charming histories in the business.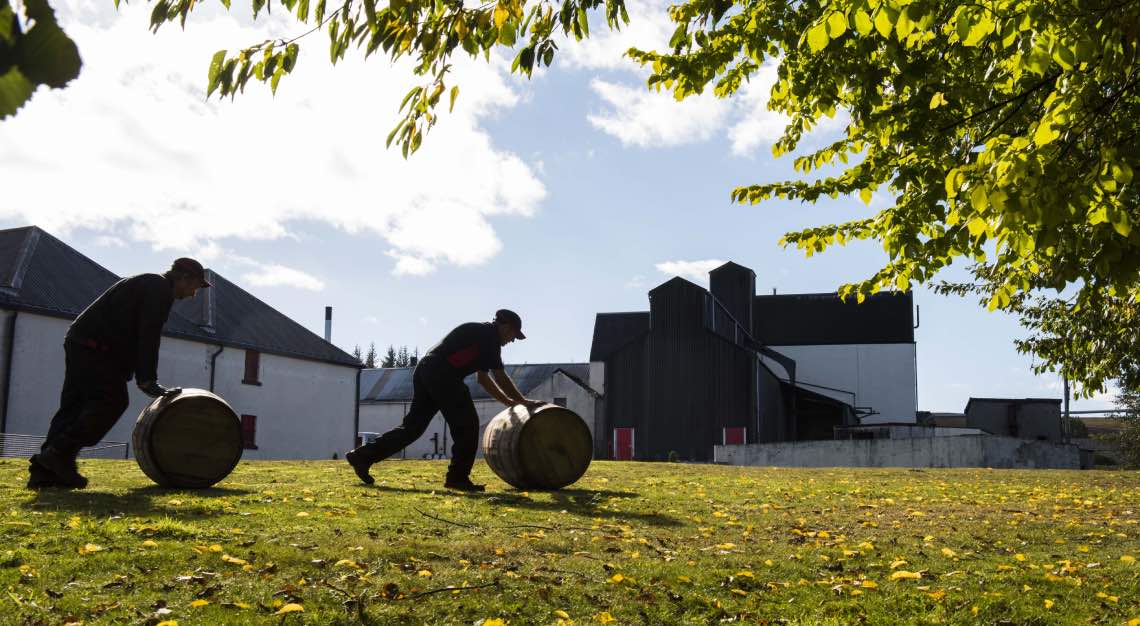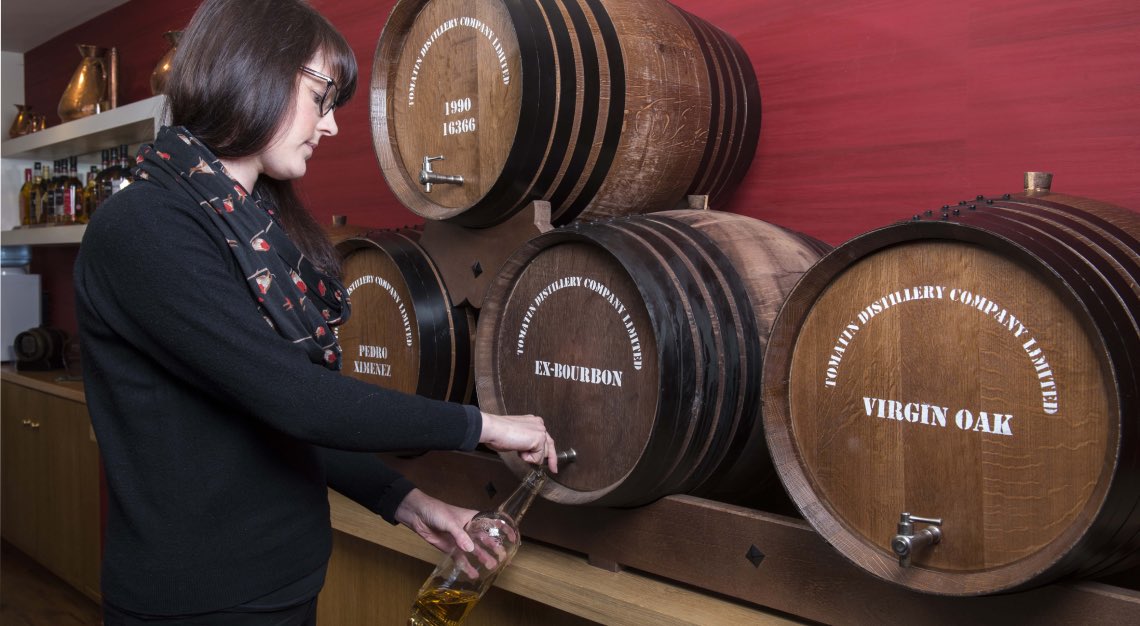 Modern day Tomatin was founded in 1897 but illicit distilling was a central way of life in this part of Scotland for many centuries. Even its name ('Tom Aitinn' in Scottish Gaelic), which translates to 'hill of juniper', provides a subtle hint. Burning juniper produces no smoke, making it an old favourite of illicit Scottish distillers keen to keep their recreational activities out of the eye of prying excisemen. Farmers driving their cattle and sheep from rural farms down into Central Highland market towns were possibly Tomatin's first customers; stopping by at an illicit still to fill a ram's horn with local 'water' to sustain them on their journey.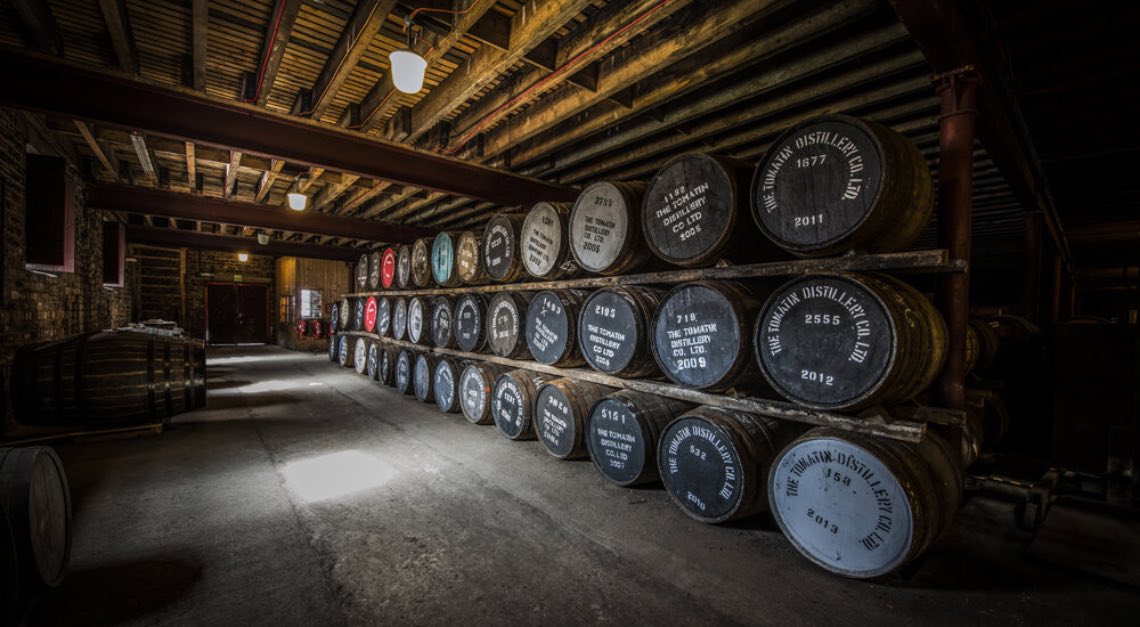 Fast forward a few hundred years, the operation at Tomatin has moved on a bit from the sheep shed days of old. Nevertheless, the process has not changed much since then; Scottish barley meets tall, slender stills to produce a robust but soft style of distillate. We're especially fond of their older releases – casks of Tomatin from the '70s through to the '90s are highly sought after and known for their distinctive tropical fruit character. Needless to say, then, we had a hard time turning down a dram of two of some of their oldest releases to date – their 30 and 36 Year Old Highland single malts.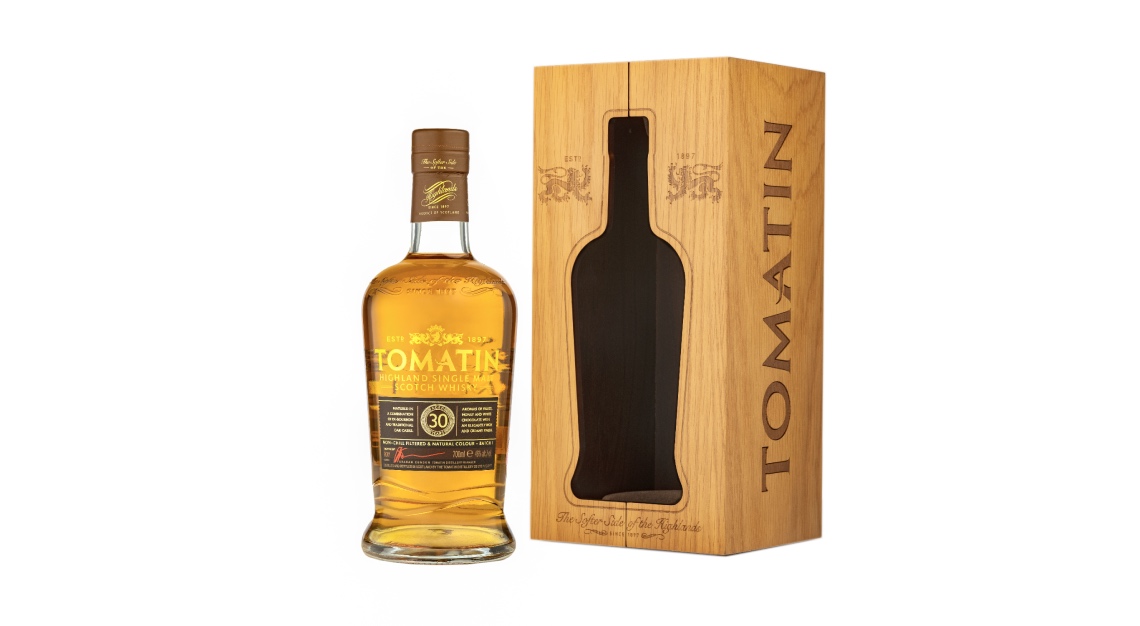 Tomatin 30 Year Old
This well-aged Highlander noses rather softly; it takes a wee bit of time for it to open up but patience is rewarded by beautiful honeyed and floral notes. A slightly oily and weighty texture on the palate brings a flood of those tropical fruit notes that we were looking out for. Layers of gentle spices, too. As you'd expect for a dram of its age – it's incredibly complex, structured and well-rounded. A perfect example of old-school Tomatin.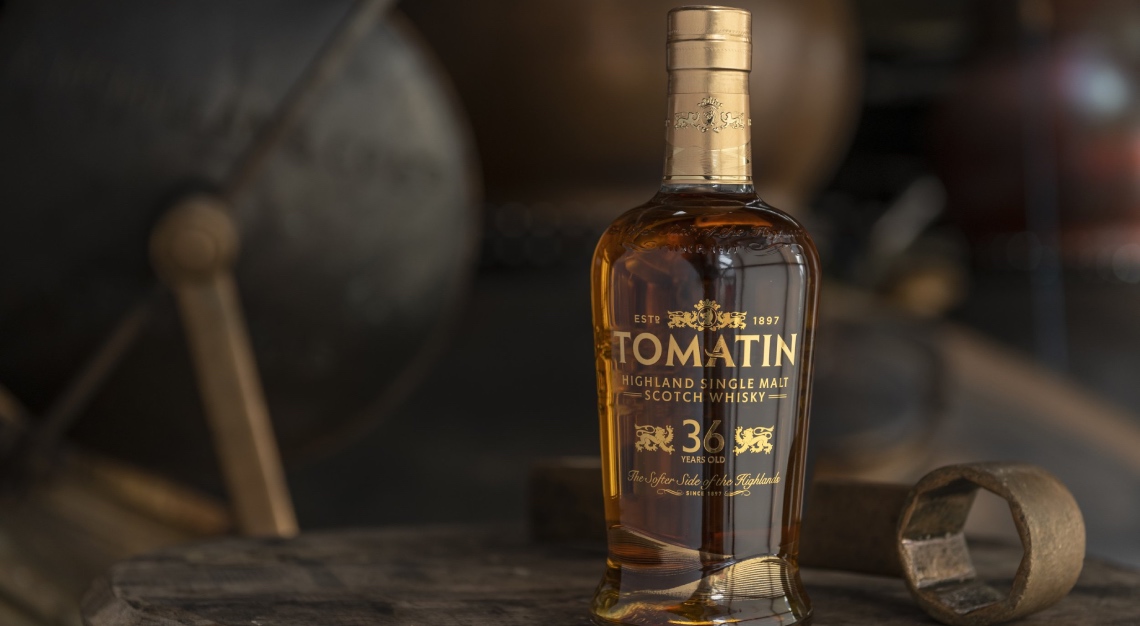 Tomatin 36 Year Old
Siblings are rarely alike and even on the nose, this older bottling is proving that to be true. Heavier than the 30 Year Old with spicier and ever-so-slightly richer notes – the Oloroso sherry cask component of this whisky is already making its influence clear. This follows through to the palate and to the finish. It is an altogether more robust dram; a few extra years of maturation and a slightly different selection of casks has created a whisky that is equally as stunning but noticeably bolder than its younger brother.