Field Trip
While the beach resorts and islands in the south of Thailand might draw those seeking sun and dusk-to-dawn party scenes, the country's northern landscapes of emerald hills and fertile rice fields attract a crowd looking to escape city life.
This rare atmosphere of peace provides ample moments for reflection at the Four Seasons Resort Chiang Mai. The resort is located on an active rice field, complete with scarecrow figures and two resident water buffaloes – Khun Tong and Khun Tone. In the morning, the resort's yoga and pilates specialist Dheeraj Patwal conducts sunrise yoga classes facing a lake, just as the sun peeks over the horizon. His classes flow effortlessly. It goes beyond the almost competition-like adaptations of yoga normally found in busy cities.
No walk in the park
Other activities offered at the resort include a well-considered mix of local options like rice planting and buffalo bathing. Then there are rigorous exercises like pilates reformer classes, TRX workouts and tennis sessions with a former world-ranked player.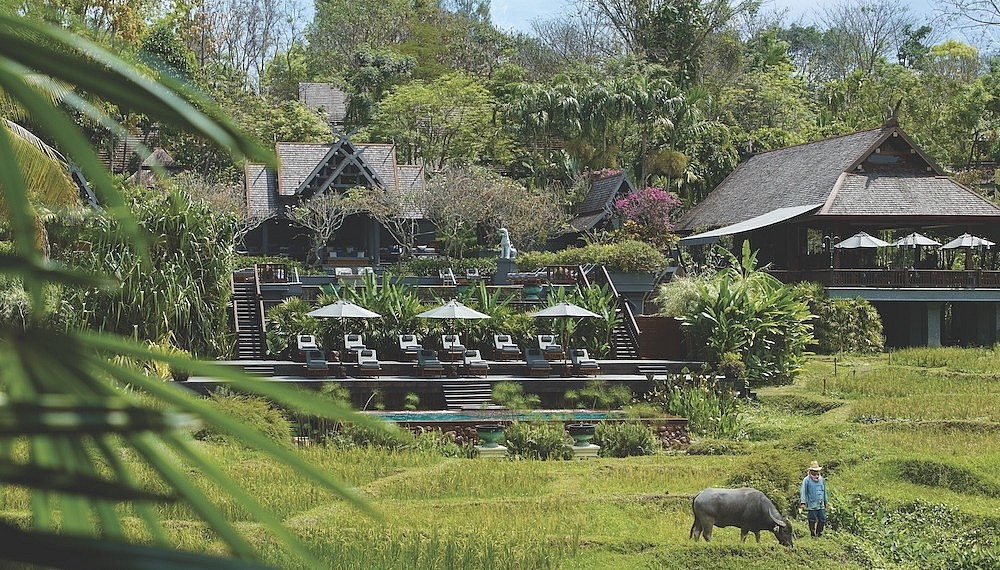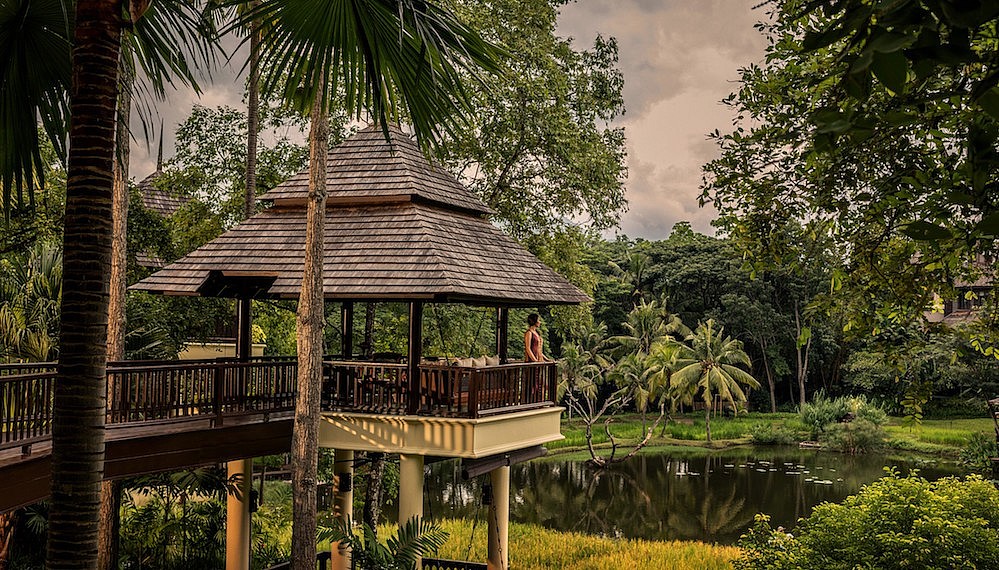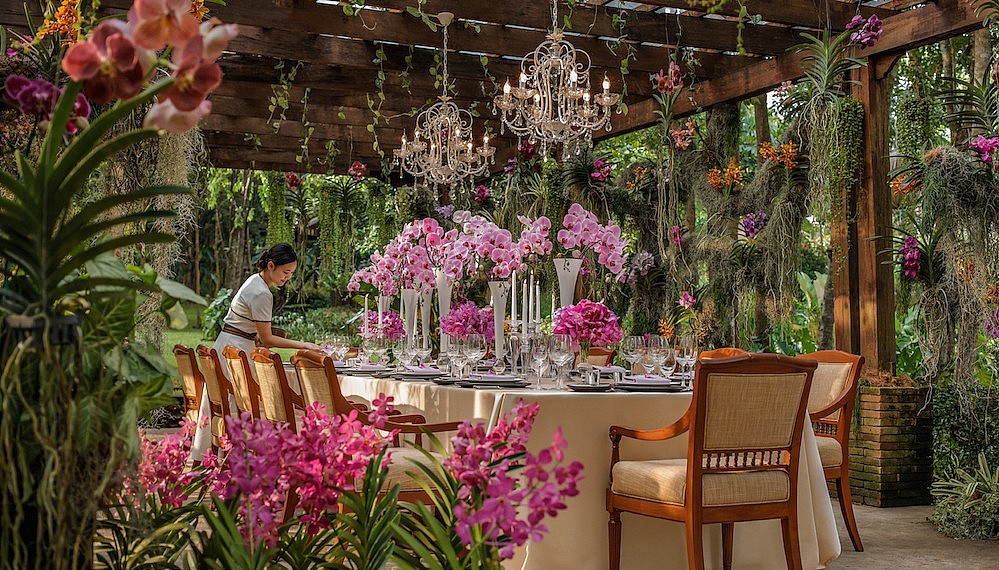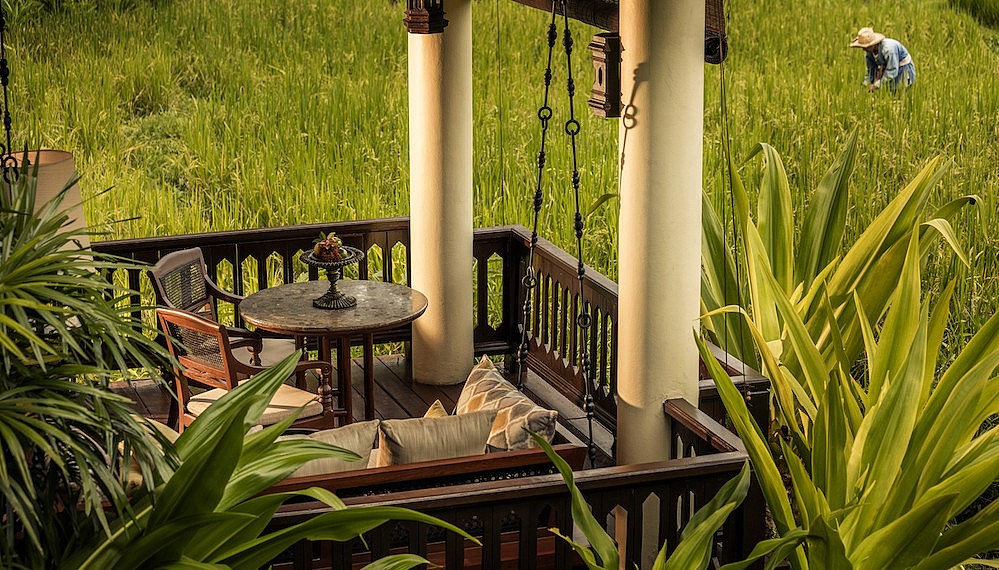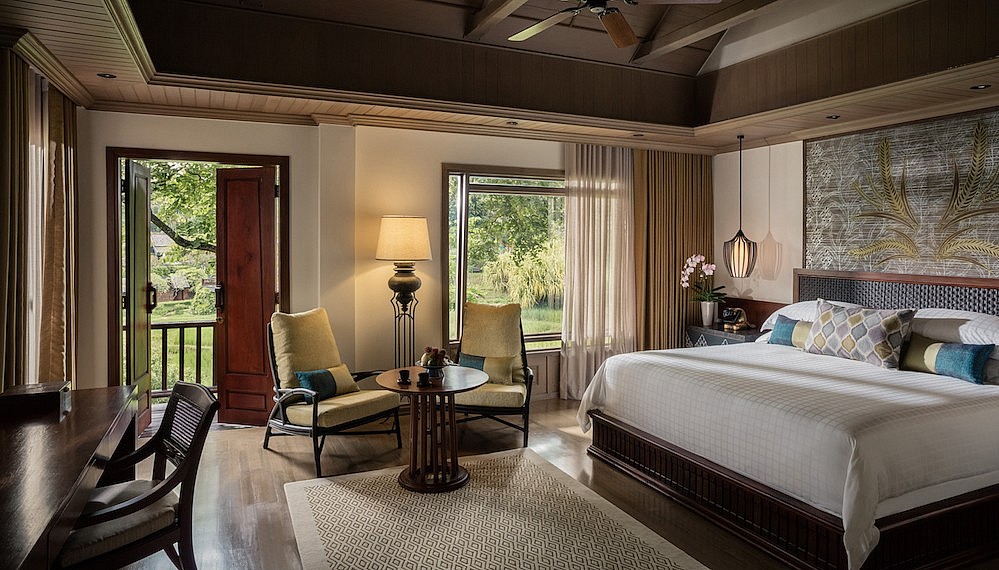 The 98-room property is designed in the style of a traditional Mae-Rim village. It comprises 20 acres of land, an undulating mix of rice terraces and gardens. An afternoon highlight: a procession of village farmers through the resort signals the end of a day working in the fields.
Local fuel
The rooms have been recently refurbished, lending a ubiquitously Lanna aesthetic to the interiors. Artworks and carvings pay homage to the region's long-respected artisanal traditions. Traditions abound food-wise too. At Rim Thai Kitchen, guests have the opportunity to taste some of the region's most famous street food dishes. These include piquant som tum, khao soi – hearty chicken curry noodles in broth – and wok-fried morning glory with chillies. And who can forget dessert staples like mango sticky rice and crushed ice with condiments and syrup? Plus, there's an endless supply of Thailand's best-loved beers, Singha and Chang.