No Monkey Business
"It used to be just the monkeys living here, but now we've come to live together with them," chuckles Dang Phuong Trang, digital marketing manager of InterContinental Danang Sun Peninsula Resort. The 39-hectare property perches on top of Monkey Mountain, which was nicknamed after the troops of monkeys dwelling in the jungle. But I'm not flustered by the presence of these tree-dwellers. In fact, from where I stand, their presence adds to the view spellbinding view of the Son Tra Peninsula.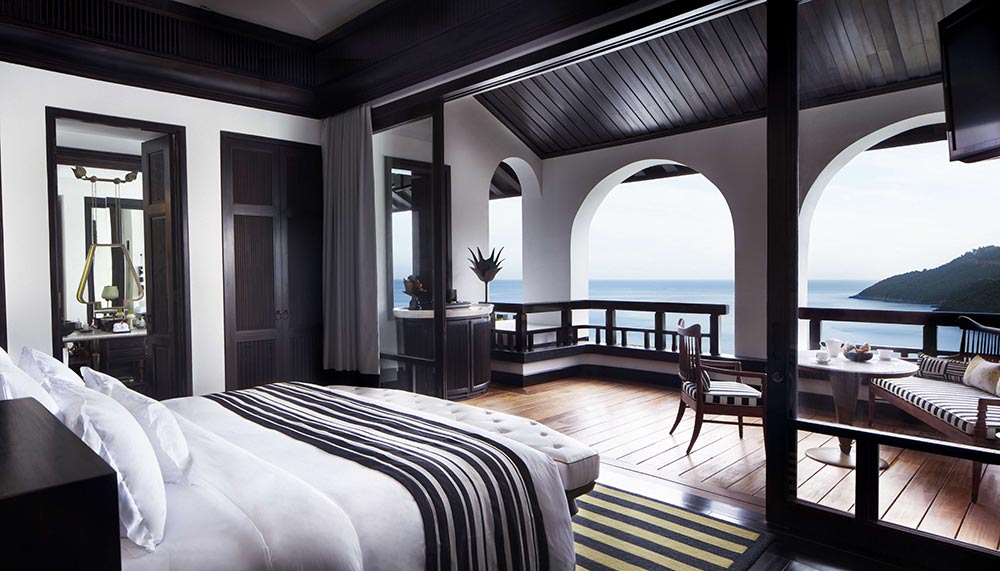 I'm here to visit La Maison 1888, the resort's signature French cuisine restaurant that's headed by three-Michelin star chef Pierre Gagnaire. Having over five decades of culinary expertise, Gagnaire has been a pillar of French gastronomy with 13 of his restaurants currently sprawled across the globe. So when I'm told that he's flying to Danang to roll out a new lunch menu, I jump at the opportunity of meeting him.
The restaurant sits on Earth level, one of the four levels that make up the entire resort. Getting to the restaurant from my room is a journey unto itself. Gone are the typical vertical lifts. Instead, hop into the Nam Tram, an Insta-worthy gondola-styled cable car that takes you through the resort.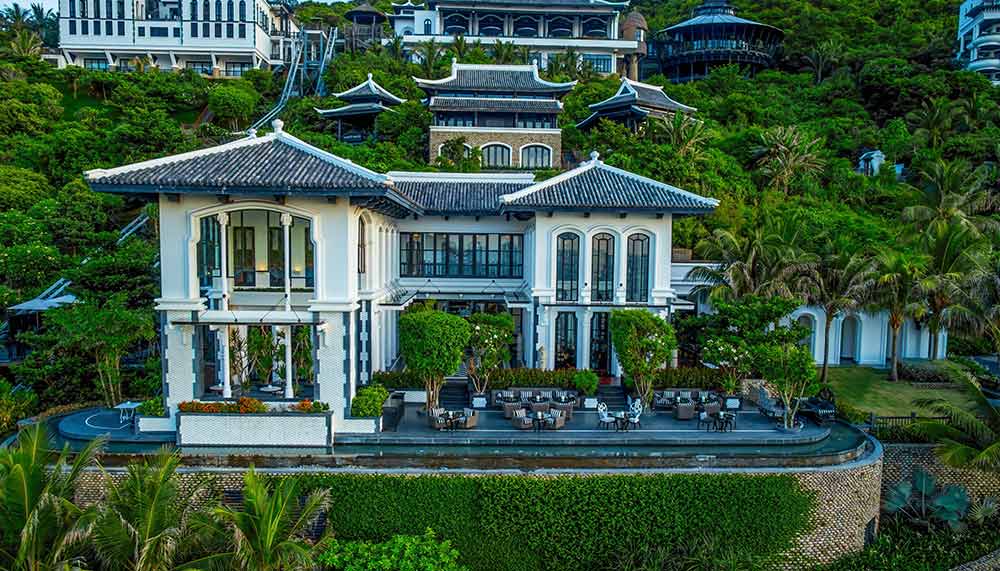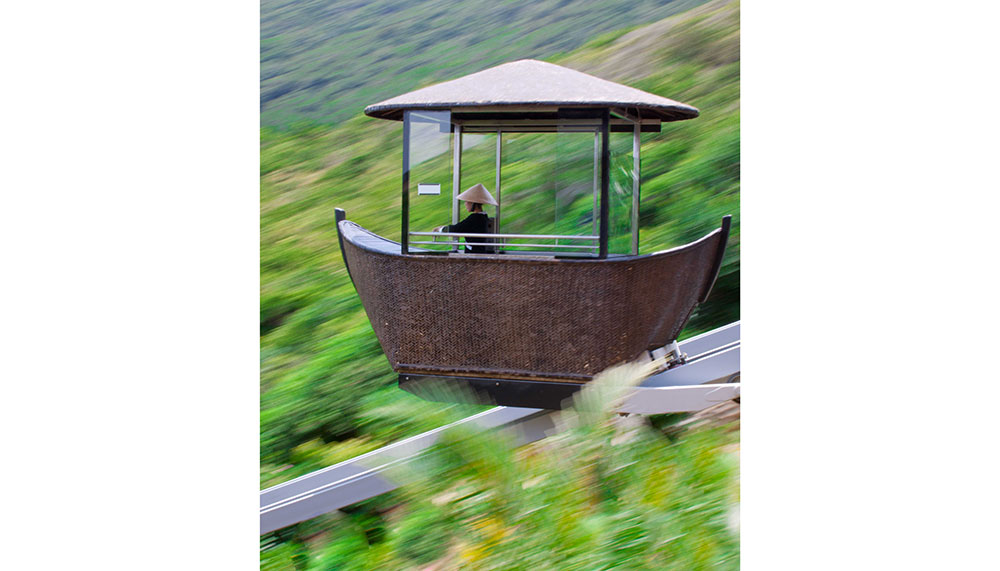 La Maison 1888, and in fact, the rest of the hotel, is a compendium of French colonial architecture and Vietnamese art deco glamour. The monochromatic furnishings, a massive central chandelier, charming patterned floor tiles, and life-sized portraits hanging on walls provide an exciting welcome as I settle in.
Conversations with Gagnaire are short and quick, but all for a reason: In between serving the dishes, he's preparing the four-course meal for me. Perhaps that's why lunch has been delayed by almost an hour — I'm told that the extra preparation time was used to 'correct the incorrect' and 'perfect the imperfect'. And what a difference the hour made.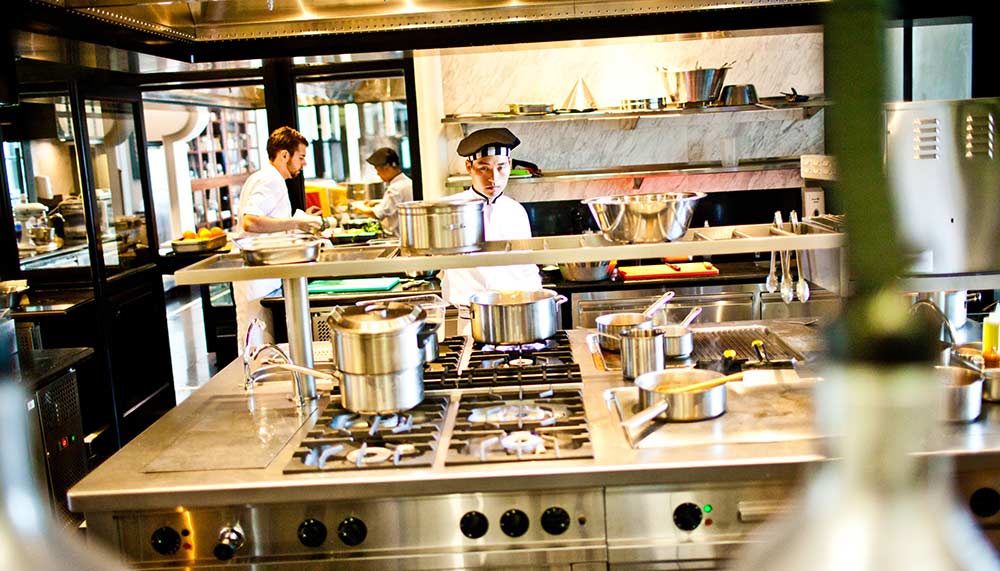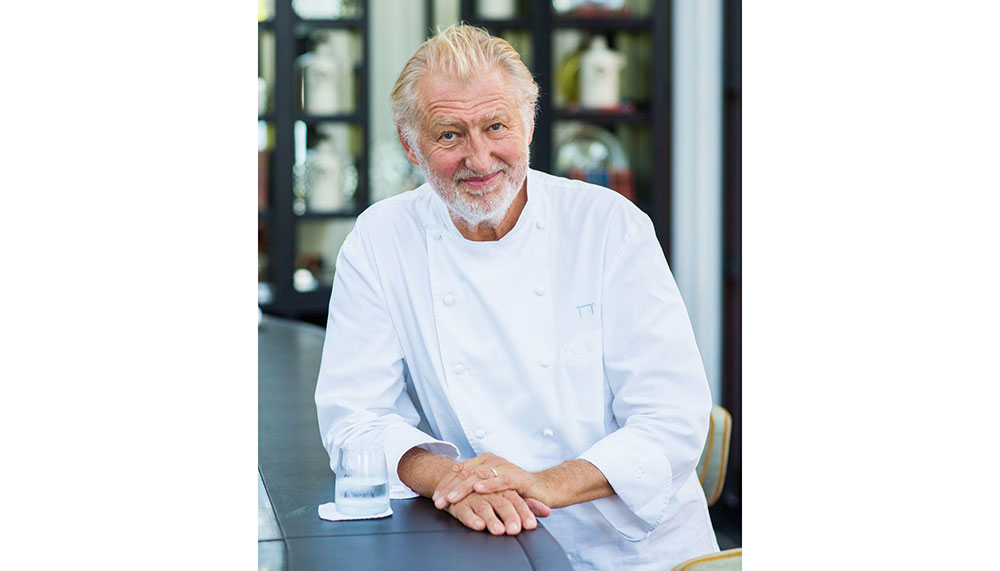 Gagnaire sets the ball rolling with a classic Foie Gras Royal melded with buttery corn cream. As if this isn't tantalising on its own, a 'Herve This' egg (named after the molecular gastronome) on the side takes centre stage, encircled within diced orange caramel-coated guava. The dish serves sweet and savoury in equal measure — testament to Gagnaire's skill in juggling a spectrum of flavours.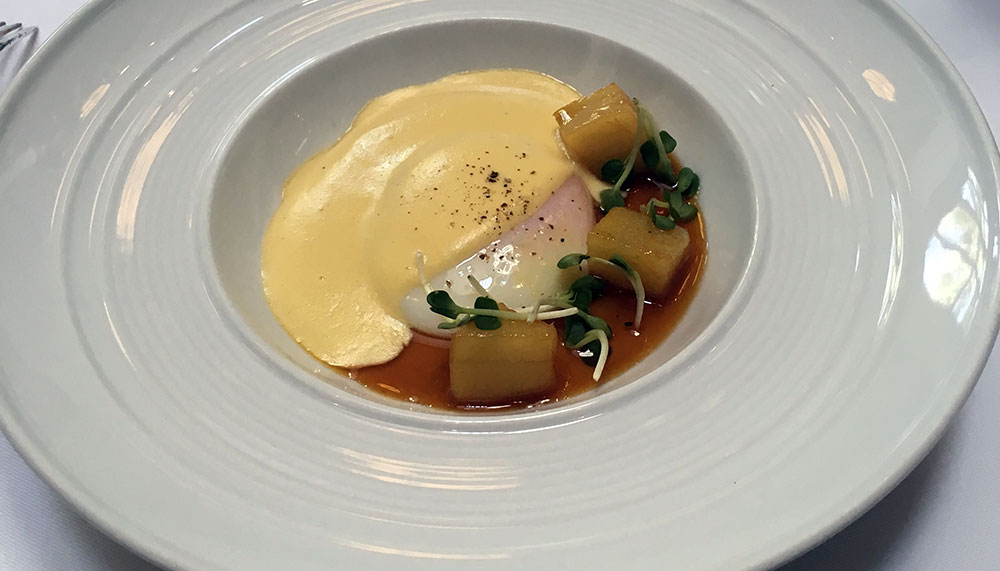 The next course is a grilled, pretzel-shaped octopus, and is a nod to Gagnaire's appreciation for the use of the freshest ingredients. It must have also been how he perfectly seasons the mollusk that makes it quite possibly the best I've had to date. The beurre monté comes as a dipping sauce, but this is something I can do without given that the octopus is highly gratifying on its own.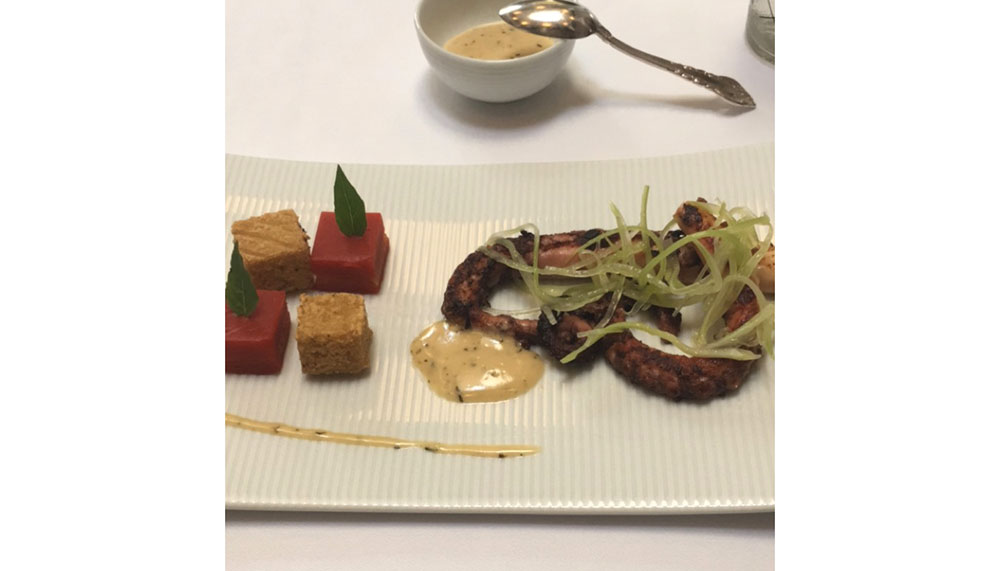 If there's one dish to attest to Gagnaire's ability to elevate a classic to an unthinkable, gastronomic wonder, it's the Beef Cheek Ravioli. Encasing ground meat in dumpling skins isn't breaking news in the world of gastronomy, Gagnaire rejuvenates the dish by complementing the ravioli with tomato concasse seasoned with French basil and mint. The marriage of strong, distinct flavours is nothing short of sheer delight to my palate, but ultimately the heaviness of the dish doesn't leave me hankering for an extra portion.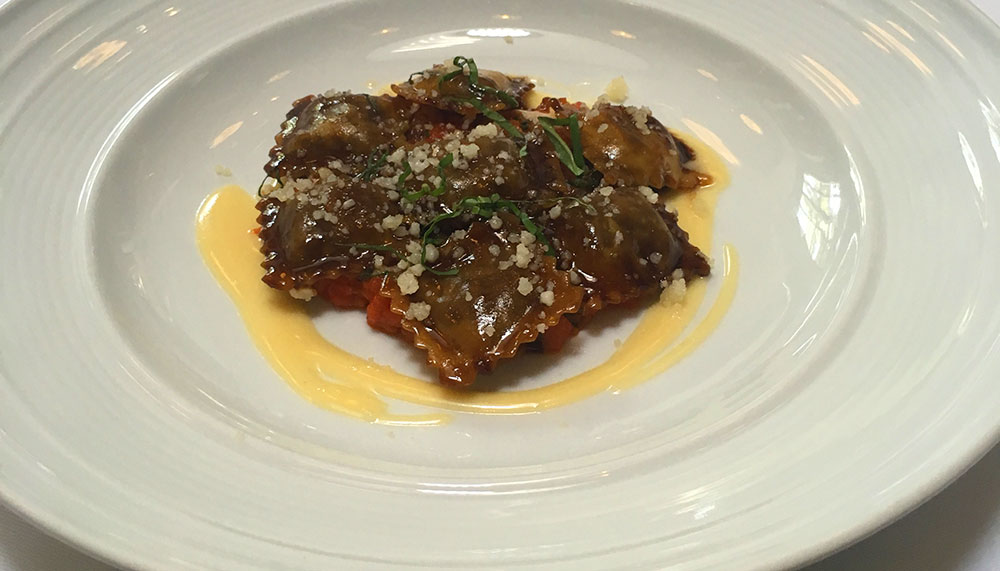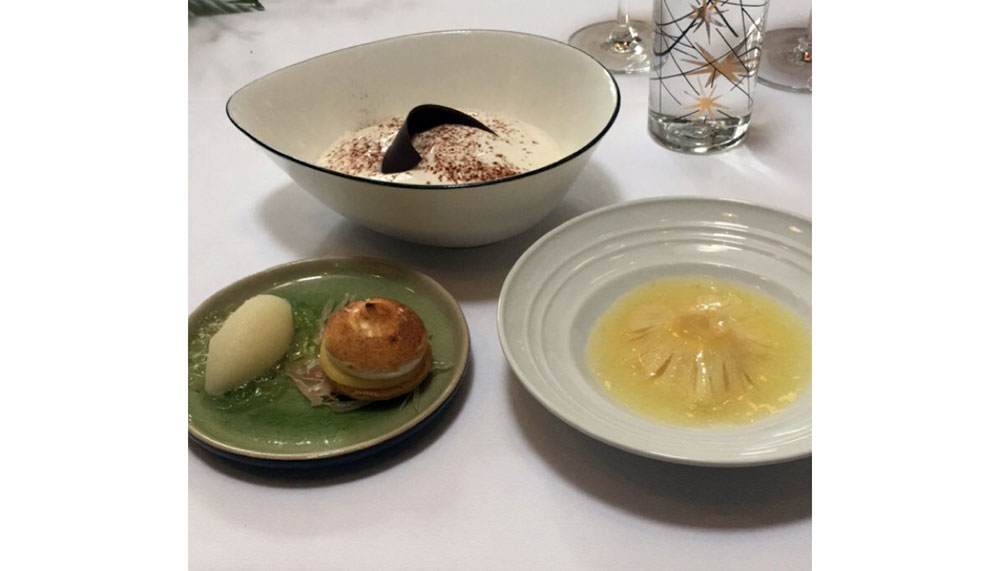 I'm careful to leave some room for dessert, which is served as a trio of sweet, refreshing goodness. There's a nectarous pineapple ravioli, a crumbly meringue tart paired with yuzu sorbet and a decadent vanilla panna cotta infused with chocolate ganache and salted caramel. Hand on my heart, nothing else compares to Gagnaire's version of the timeless panna cotta, and it's one unforgettable way to conclude my gastronomic journey at La Maison 1888.