Topless Wonder
Lamborghini Day 2017 in Tokyo certainly was an eventful one as an incessant drizzle threatened the festivities in the early part of the day.
The main event was the Asia-Pacific launch of the Aventador S Roadster, hot on the heels of its global debut at the Frankfurt Motor Show. As with the Aventador S Coupe, the Roadster gets 740bhp from a 6.5-litre V12, and will equal the hard-top supercar's top speed of 350km/hr.
The Aventador S Roadster also debuts the four-wheel-steering system found in the Coupe that promises high-speed stability and low-speed agility.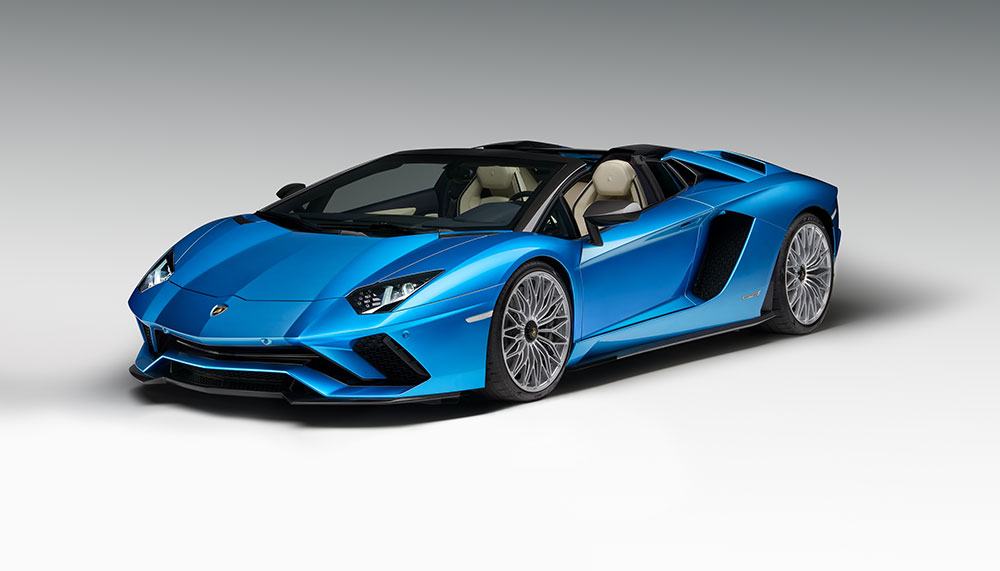 The roof still isn't electrically deployable, but it's fairly easily to install and remove, and it weighs only six kilograms. This no doubt goes some way in contributing to the Roadster's modest weight gain over the Coupe – just 50kg.
And as part of Lamborghini's 50th anniversary in Japan, it unveiled five special-edition Aventador S Roadsters. Each was inspired by the Japanese elements of water, earth, fire, wind and sky. Decked out in ombre hues recalling those elements, just one of each was made for the Japanese market. And yes, all have already been spoken for.