The Pinnacle of Luxury SUVs
Fine fashion and fine cars are two of businessman Jeffrey Piak's biggest passions, so it's no small wonder he's absolutely smitten by the Bentley Bentayga.
"I was one of the first people in Singapore to order and take delivery of the new Bentayga," declares Jeffrey Piak, the managing director of Rico Engineering Works, a fire prevention solutions company.
The Bentley Bentayga in question is the flagship W12 variant, equipped with a 6-litre 12-cylinder engine that develops a titanic 600bhp and 900Nm.
"When I first saw photos of it, I knew I wanted one right then and there. It perfectly represents Bentley's values – luxury, speed and road presence," says Piak.
When he did take delivery of his Bentley Bentayga, he naturally had it customised to his liking. It sports a metallic blue exterior paint, pairing beautifully with a two-tone cream and navy blue leather upholstery.
It should also come as no surprise that Piak decided to plump for custom trim options in his Bentley Bentayga, given how he is also a keen appreciator of fine threads. His wardrobe of bespoke suits is truly impressive. And it's this appreciation of great craftsmanship that also attracted him to the Bentayga.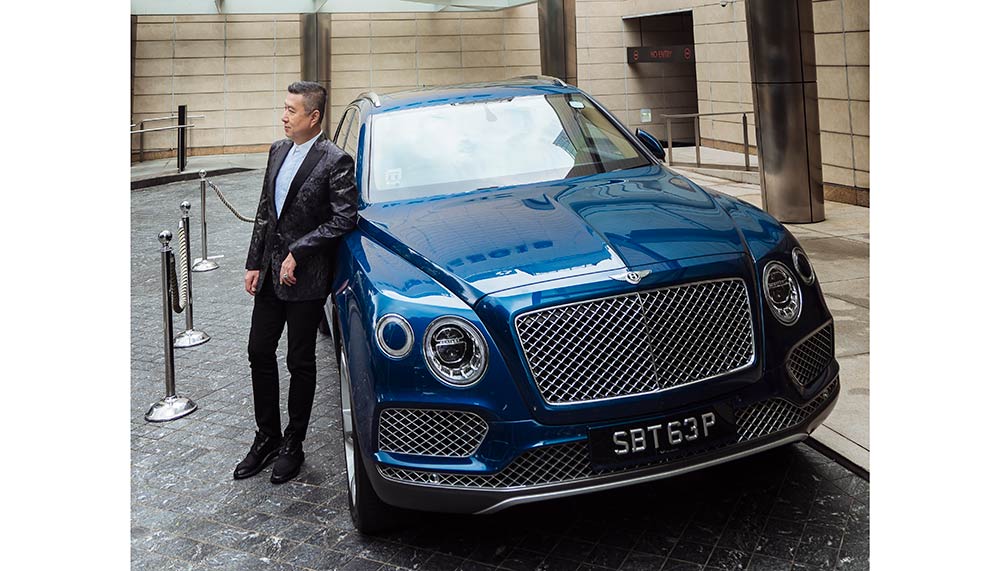 "Timeless style is everything to me, from the clothes I wear to the cars I drive. It isn't enough that something looks nice today, it must still look amazing 10 or 20 years from now," he says.
He compares the commissioning process of his Bentley Bentayga to getting a bespoke suit. Just about every element of the car is customisable, from the colours to the materials used, something the experts at Bentley's bespoke division, Mulliner, are only too happy to oblige.
"Everything is made to measure, everything is customisable and I can rely on advice from the experts at Mulliner. I appreciate the attention to detail and the care that's put into every step of the process," Piak enthuses.
But what Piak loves more about his Bentley Bentayga for the way it drives. A keen and skilled driver who enjoys long trips up north to Malaysia, he declares the Bentley Bentayga as being both enormously powerful, smooth-riding and having a luxurious cabin, ideal for the kinds of drives he regularly undertakes.
Most of all, though, is the way all presence, speed, grace – come together seamlessly in the Bentley Bentayga.
"The Bentayga is everything I want and need from a car. And because it's uniquely mine, it really is a part of me," assertes Piak.