Thanks to clever technology and thoughtful design, anyone can cruise effortlessly over water with the Lift3 F
Surfing is cool, but so is foil surfing, and it's no less challenging. If you are inclined to pick the sport up, the new Lift3 F by leading electric hydrofoil (eFoil) maker, Lift Foils, might be right up your alley.
Founded by engineer and avid surfer Nick Leason in 2013, Lift Foils is a Puerto Rican-based company that prides itself on being the creator of the original eFoil. Designed to hover over water while only supported by a single mast connected to a propeller, eFoils are made to give the feeling of flying over water.
Lift Foils' battery-powered boards can cut through water silently at up to 48km/hr. The secret lies in their materials and construction: they are made from fibreglass and carbon fibre—the latter is forged at high temperatures with steel tools to give a unique marbled effect, a technique that makes the material lighter and stronger than what's used in other eFoils on the market.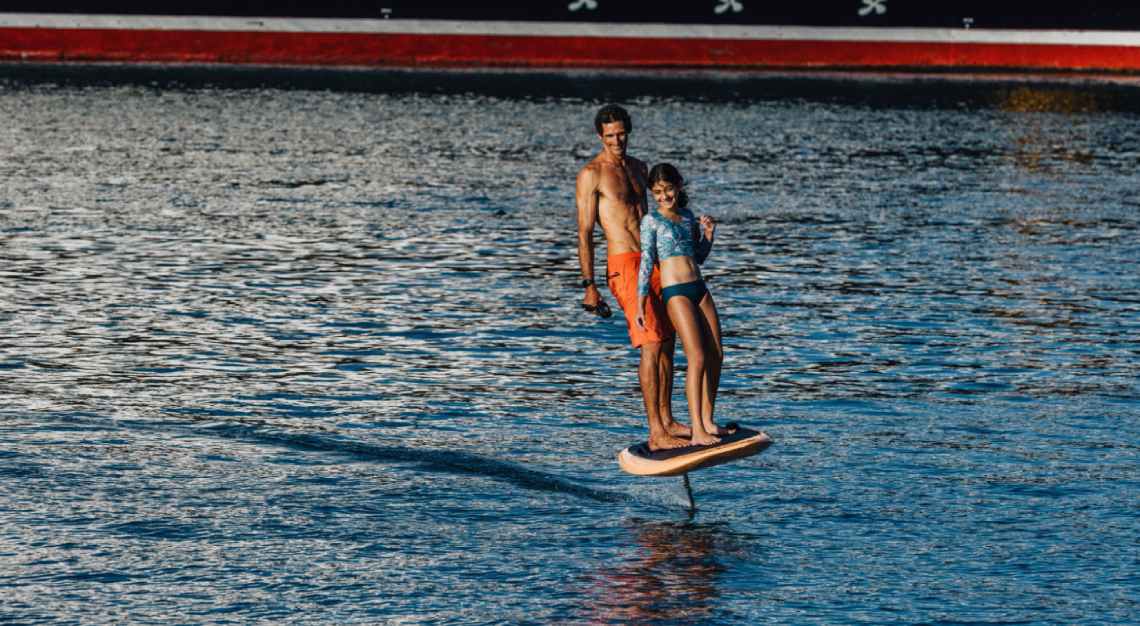 With the updated Lift3 F, the focus is, once again, on the materials and construction. But the goal is different. Where it used to be about reducing drag and weight to achieve more speed, the Lift team has now created a product that offers a more stable ride at lower price point that should appeal to beginner riders, those looking for a family-friendly watersports toy, and everyone in between.
The new board features a proprietary fiberglass blend comprising tiny strands of fiberglass melted down into an ultra-sturdy material. It's then formed into an aerodynamic shape that has been designed by Lift's in-house engineers to provide a stable ride. The mast, which was of carbon fibre in the older models, is in a precision machined aluminium alloy in the Lift3 F for added stability and durability. This is also the model that debuts the new Fibre Reinforced Polymer (FRP) propeller with an updated tapered propeller hub design for better efficiency, reduced drag, and dampened vibrations.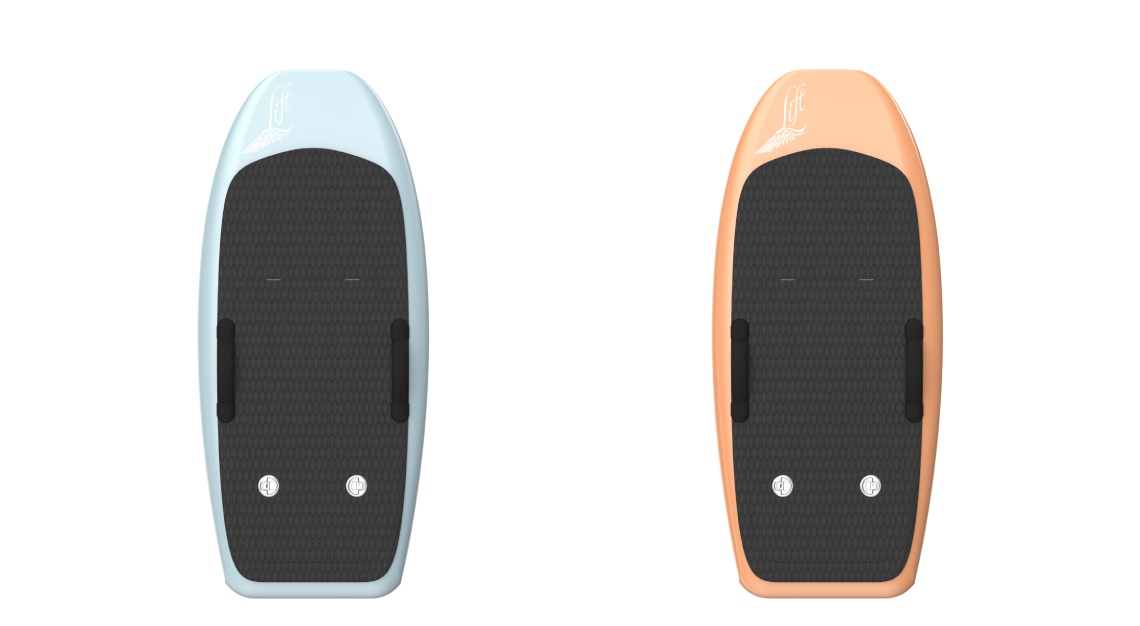 All this is powered by a lithium-ion battery with a choice between the Lift Light Battery Gen2 or Lift Full Range Battery Gen2 options. The former sacrifices ride time for a lighter weight, and can last up to one hour on the water. The latter promises double the ride time—two hours—before charging is necessary.
Lift3 F is available in two beginner-friendly sizes, 145cm and 162cm, and in two colours, Iceberg Blue and Sunset Peach. Prices start from US$8,995.