Giving new meaning to making waves
Kallang River is a great place to surf, says no one ever. But we may all be singing a different tune soon.
Homegrown startup The Kinetic Option (TKO) has just revealed its first product, the TKO 001, a zero-emission electric surfboard that will (literally) make waves wherever it goes. Designed to be used on any body of water – whether it's a lake, river, reservoir or sea – no matter how still, the battery-operated board will propel itself (and its rider) to mimic a surfing experience.
The TKO 001 comes with various pre-set configurations and speed settings that can be controlled via a wireless remote to suit every user competency. But for advanced surfers and adrenalin junkies looking to go all out, the board has a maximum speed of more than 55 km/h. As an additional safety measure, an automatic kill switch will turn the board off the moment a user is no longer detected on it. Each ride can last for 40 minutes on average before the battery needs to be changed; the board comes with a swappable battery pack.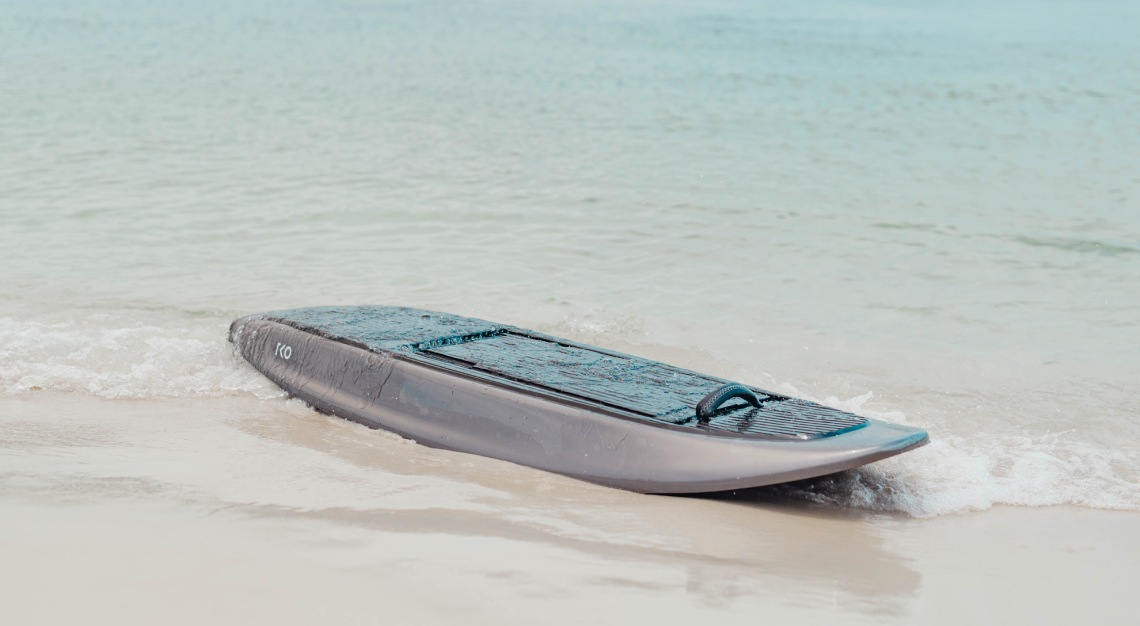 Founded by four friends – a research engineer, naval architect, breakdancer, and former emergency doctor – the firm aims to become a specialist in clean marine propulsion. The TKO 001 is just the tip of the iceberg of many innovative products to come. The team has also set its sights on developing small and personal watercraft, electric outboard motors, as well as remote lifesaving platforms.
Daniel He, one of the four co-founders and general manager of TKO says, "We believe that silent, clean propulsion is the future for many marine applications from the coast to inland waterways and reservoirs."
"TKO 001 was built with the intention to provide an option for watersport lovers who may not be able to travel to a surf beach on the weekends for a surf session. With the TKO 001, all you need is access to a large body of water and you can enjoy hours of fun on water."