The stylish all-electric daily driver is here to give the Porsche Taycan and the Telsa Model S Plaid some competition
One year after introducing its first SUV, Lotus is back with a… sedan.
The Lotus Emeya is no simple four-door, though. It's a "hyper-GT" meant to compete with the likes of the Porsche Taycan and Tesla Model S Plaid.
The Emeya is the second of four EVs that Lotus announced in the summer of 2021. The first member of the quartet, the Eletre SUV, made its debut last spring. The visual similarities between the two are immediately apparent, because of which it's easy to mistake the Eletre as a shorter version of its older sibling. There are some key differences, though. Lotus's latest model has a more dynamic shape thanks to its fastback-style roof and several active aerodynamic elements, including a front grille and rear diffuser and spoiler. The Emeya may not technically be a sports car, but it certainly looks athletic.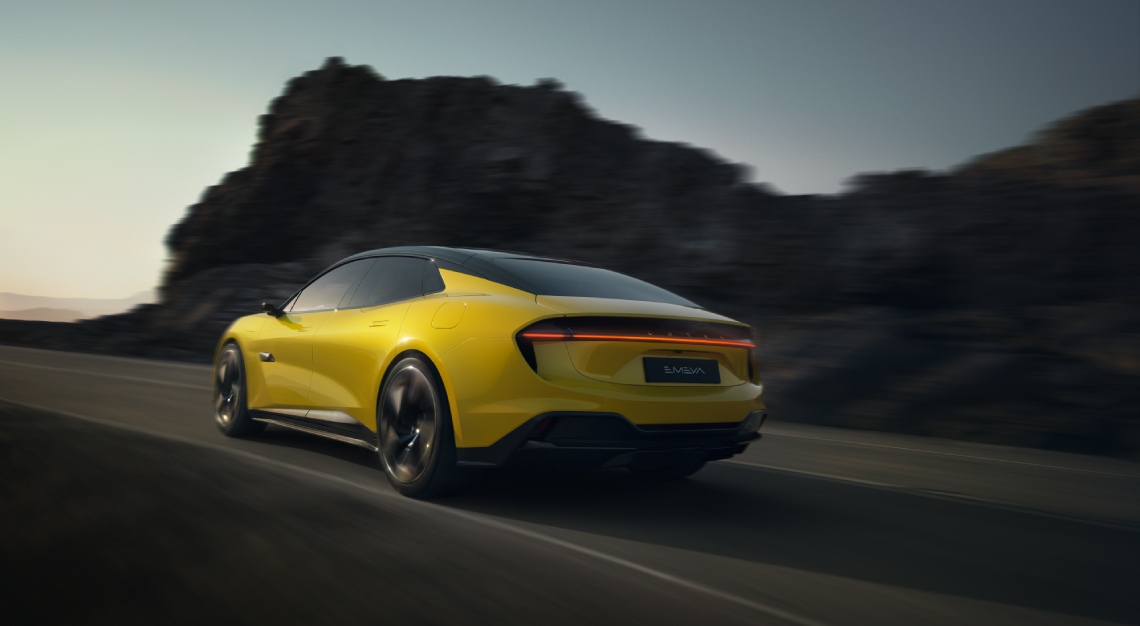 The grand tourer's futuristic cabin may not be as bold as its exterior, but it still stands out. There are two large digital displays up front for the driver, an immersive KEF sound system and everything, from the dashboard to the seats, is covered in sustainably sourced materials, like PVD aluminum and Alcantara. It's also roomy, something that can't be said of most of the marque's vehicles, like the iconic Esprit or the Emira. The Emeya has plenty of space for four full-grown adults to lounge in comfort.
"If you buy a sports car or a hypercar, you might be more willing to kind of accept that it's rather difficult to get in and out," Ben Payne, Lotus's chief creative officer, told Robb Report. "But if you're trying to make something that's more of an everyday driver, you can't have that level of compromise. So, to try and make that balance of making sure it feels super sporty and dynamic but is still practical is really the challenge."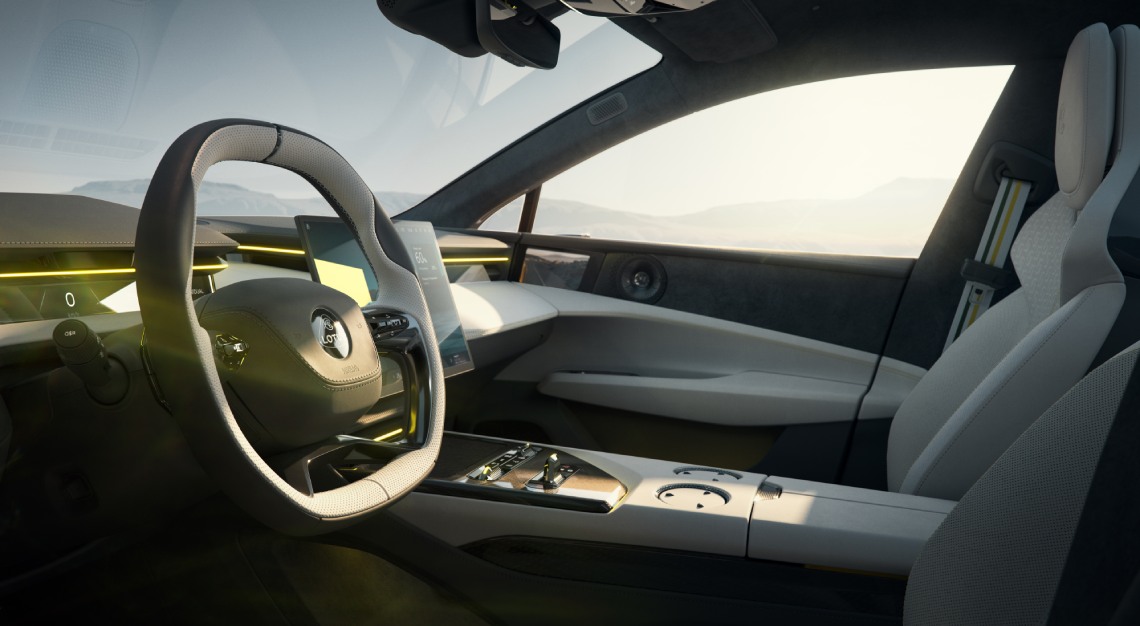 The Emeya also shares a platform and dual-motor powertrain options with the Eletre. The base setup will produce 603 hp and 710 Nm of torque, while the most powerful can generate up to 905 hp and 984 Nm of torque. Thanks to all that grunt, the top-of-the-line super sedan will be able to sprint from zero to 100 km/hr in just 2.8 seconds and hit a top speed of 249 km/hr. Its 102-kWh battery pack is slightly smaller than the one found in the SUV, but should still be good for a 480-plus km range. The EV will be compatible with DC fast chargers, too, allowing drivers to add 150 km of range in five minutes and fill the battery to 80 percent capacity in just 18 minutes. It will also be equipped with an electronically controlled air suspension system to help provide the smoothest ride possible.