stretching the luxury limo to its limits

There is a particular type of over-the-top extravagance normally reserved for heads of state and royalty, and likely has a bulletproof offering. In this segment, a name that comes up quite often is Maybach. It is an old name that has more recently been repurposed as the ultra-luxurious sub-brand of Mercedes-Benz, and this year the flagship Pullman limousine has received a few updates.
If you've never needed a 6.5-metre stretch limo, then the Pullman may have escaped your notice. It is based on the familiar Mercedes S-class, but behind its pleated curtains and extended length hides some the most exorbitant accoutrements found on four wheels. The rear passenger compartment (or 'club lounge,' as it's called) seats four, facing each other and with all the legroom in the world — and, of course, total isolation from the driver, if needed.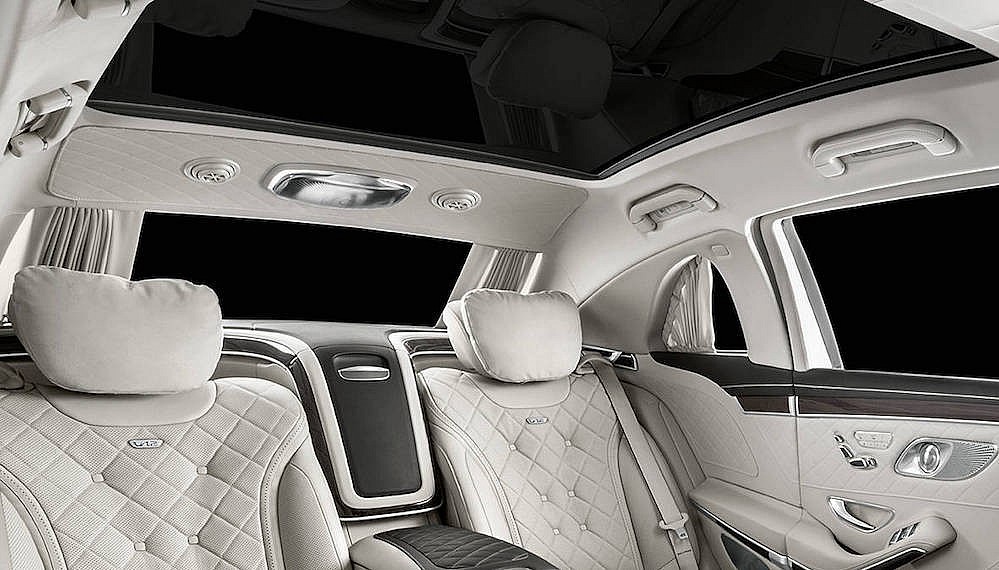 This year's Mercedes-Maybach S 650 Pullman (from €500,000, S$795,000 million) sports a few upgrades. Some are aesthetic, such as the new front grille which is said to have been inspired by a pinstripe suit. Some are more practical, such as the front view camera that allows the cocooned passengers to keep an eye on the traffic ahead. An armoured version is also available.
The engine has been updated, too. Though its owner will likely never take the wheel, for bragging rights he or she might want to mention that the 6.0-litre biturbo V12 engine is now capable of 621 bhp. Given the weight it hauls around, however, the 0-100km/h time is a relatively modest 6.5 seconds. Perhaps Brabus could do something about that?