A. Lange & Söhne combines a digital face with a mechanical heart on the Zeitwerk
The watchmaking business isn't one that is synonymous with risk taking, but there was a sense that A. Lange & Söhne was taking a huge gamble when it launched the futuristic-looking Zeitwerk in 2009. Though A. Lange & Söhne was founded in 1845, it was relaunched in 1994 and the company had spent the past 15 years building up a reputation among aficionados as a classically rooted marque.
Suffice to say, eyebrows were raised when A. Lange & Söhne pulled the curtain on the first Zeitwerk model in Geneva all those years ago. Collectors were faced with a huge, hand-wound watch that displayed the time like a digital watch would. It was an undoubtedly innovative creation. But the brand's loyalists also questioned: is this an A. Lange & Söhne watch?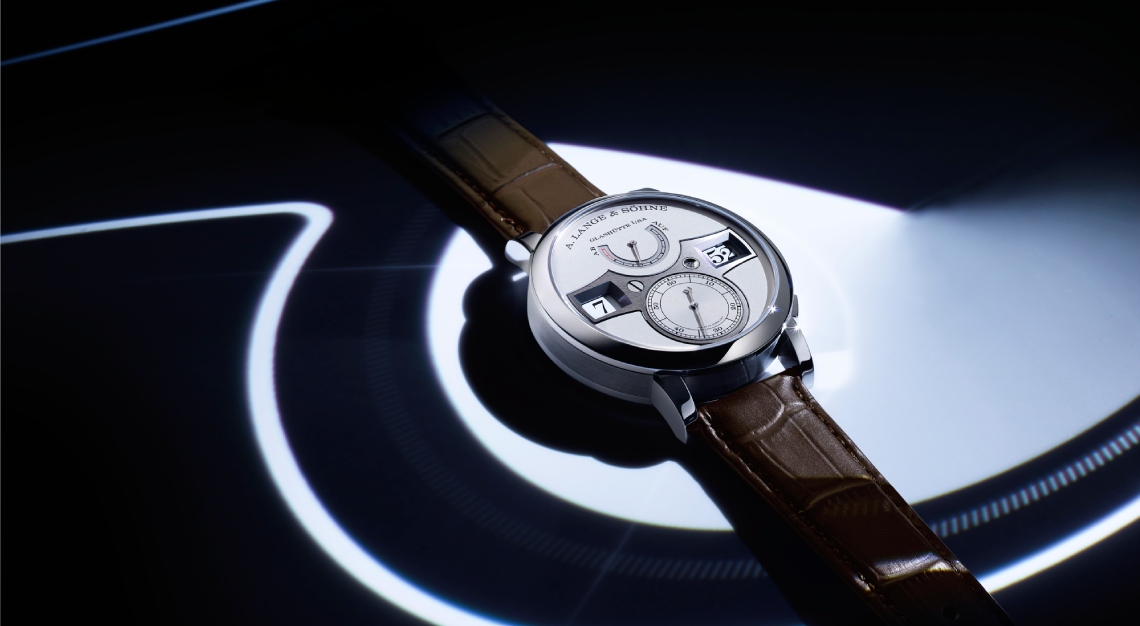 Bewilderment, however, soon gave way to fascination. Although the Zeitwerk looked like it came from the future, the watch was actually inspired by the past. Way back to 1841, in fact, when the company's founder, Ferdinand Adolph Lange, and his tutor and then father-in-law, Johann Christian Friedrich Gutkaes, built the Five Minute Clock—a timekeeper that bore numeral-style indicators—which still stands atop the hall of Dresden's Semper Opera House today.
And then there are the mechanical intricates, technical thinking, and sublime design and decoration—things one associates with old-world horology—that go into the Zeitwerk. These accentuated, rather than opposed, the watch's modern design. Underneath the watch's intuitive 'digital' display is an extensive network of finely decorated gears, wheels and bridges that work in tandem and highly orchestrated precision. Over the years, the Zeitwerk collection has evolved to incorporate chiming features, so that the watch not only shows you the time, but sounds it out on demand.
"Lange has a great history in fine watchmaking and we are proud to continue with this tradition. But we are also a modern brand, making watches for customers of today. Watches like the Zeitwerk is an example of that. It is a very modern watch that is made the traditional way," says Wilhelm Schmid, CEO of A. Lange & Söhne.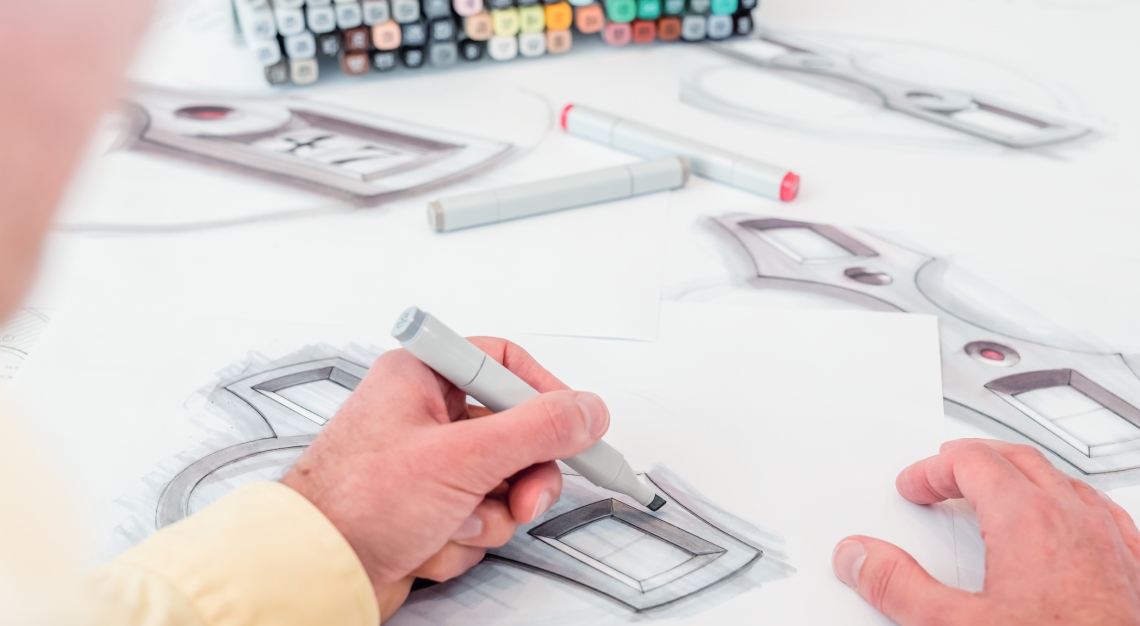 Sketch it out
As with any new watch, the Zeitwerk starts with an idea and a sketch. The drawings depict many things, from entire watches to the tiniest of components. Most crucially, they crystallise the creators' intentions and determine one of the most vital questions in the process: does the watch look good?
Measured by microns
Every component of the Zeitwerk is mapped out to the most precise and exacting of measurements, from the dimensions of the case and dial to every single part of its movement. There is an average of over 400 components, which must be fitted and aligned properly to ensure the watch's proper functioning.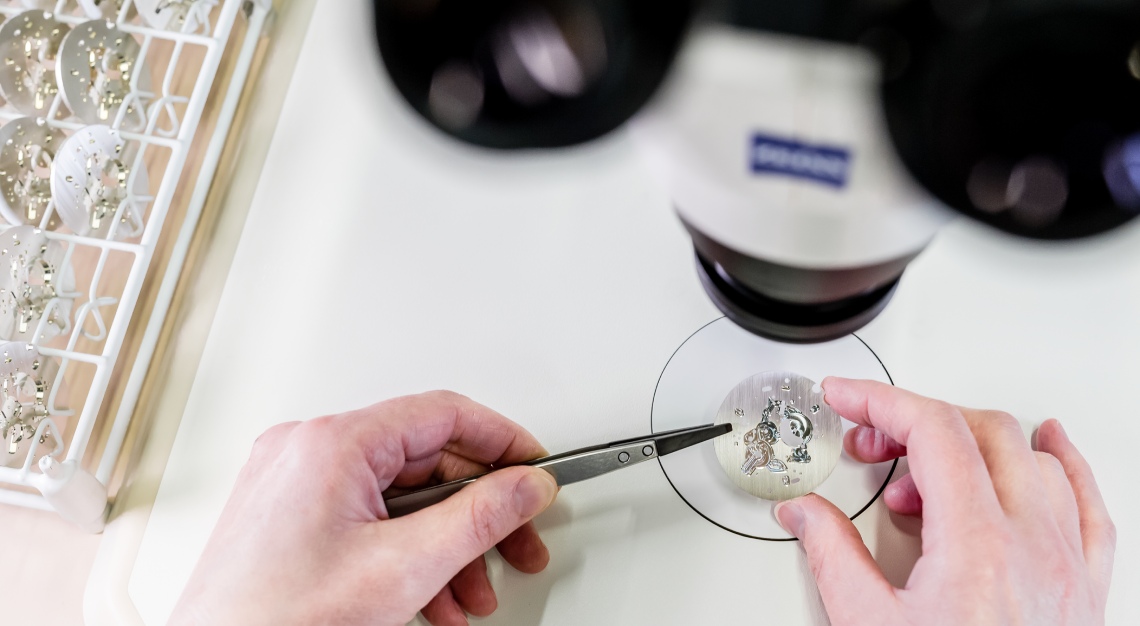 Doing it in-house
A. Lange & Söhne produces all its watches in-house. That is to say, every component from the crown to the screw is developed and manufactured at its factory in Glashütte, Germany. An in-house manufactured watch like the Zeitwerk is held in esteem by collectors as it shows that the brand has full creative control and manufacturing prowess over its products.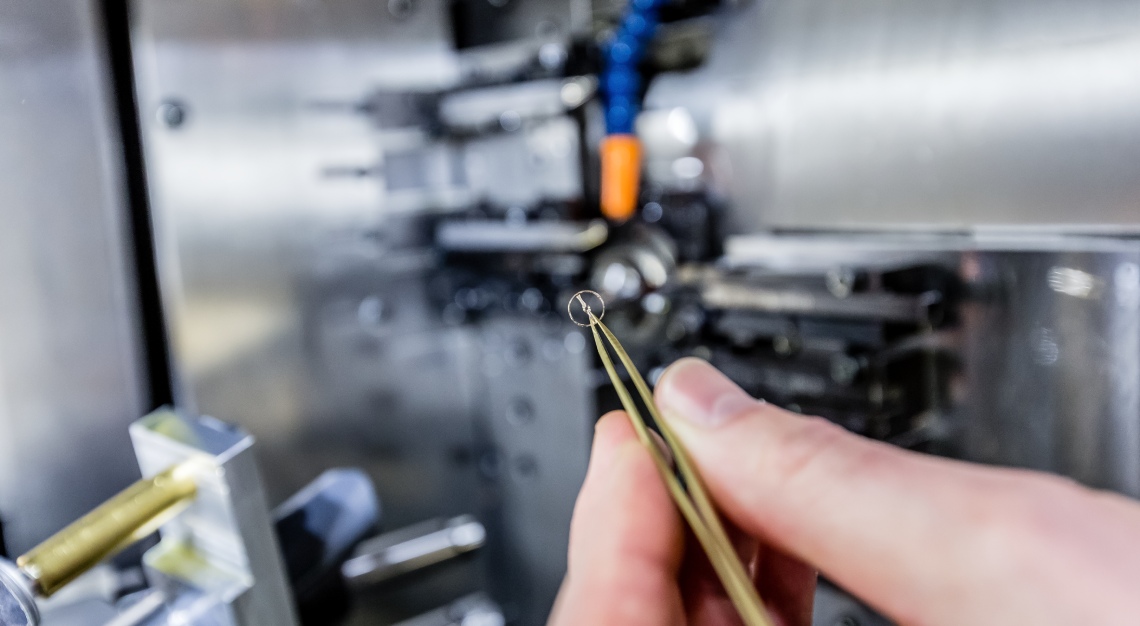 First the machines
All watch components are made using CNC (computer numerical control) machines to cut pieces of metal to their specified dimensions and shapes, following coded parameters. A. Lange & Söhne produces approximately 5,000 watches a year and the machines are reprogrammed to produce the parts specific to the individual collections.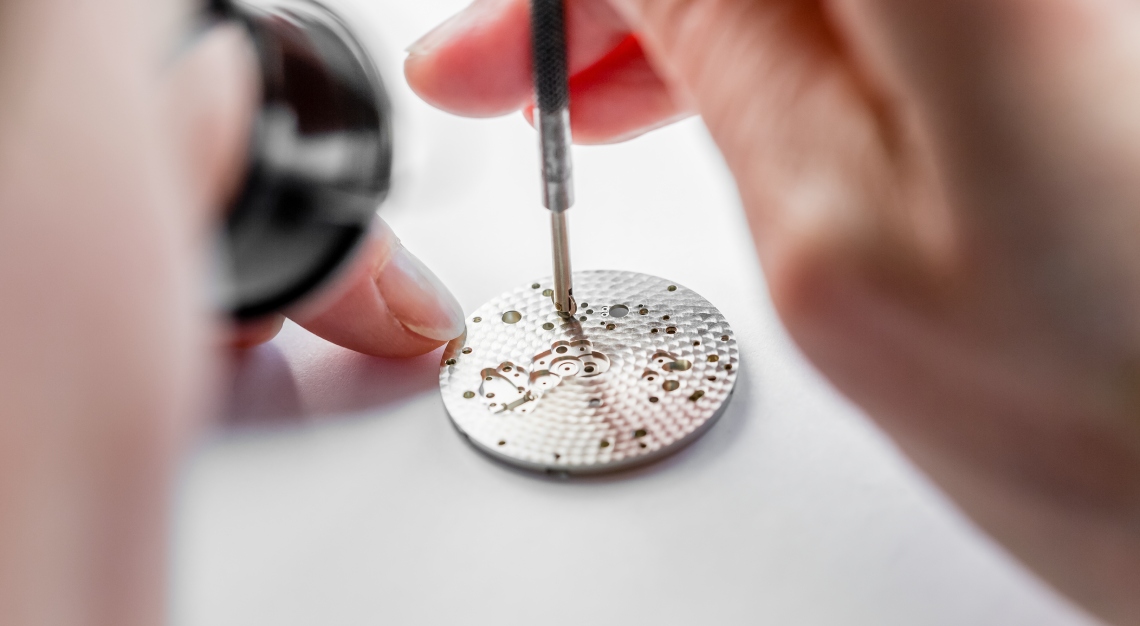 Then the humans
After the watches' components are produced, they are checked for defects. Those that make the grade are sent to be finished and adjusted. At this stage, the parts may be deburred, buffed, polished and satin-brushed prior to assembly.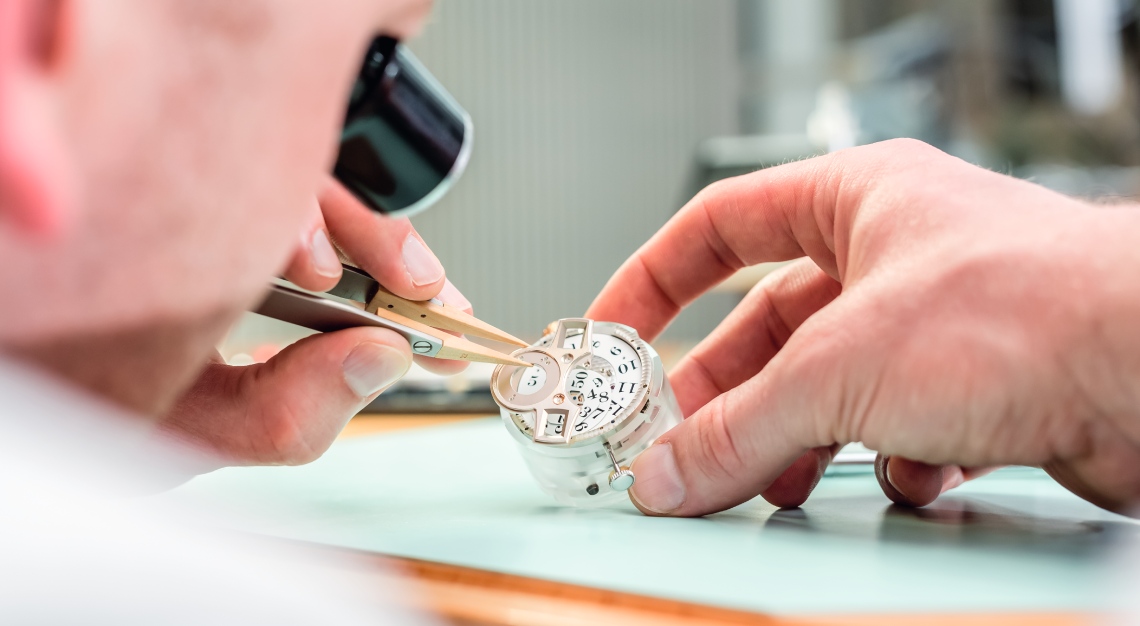 Doing it twice
To ensure the watches function properly and without error, all A. Lange & Söhne watches undergo a double assembly process. The movements are first assembled to check for functionality and performance. Then they are taken apart for the individual components to be finished and decorated, before being put together and tested for a second time.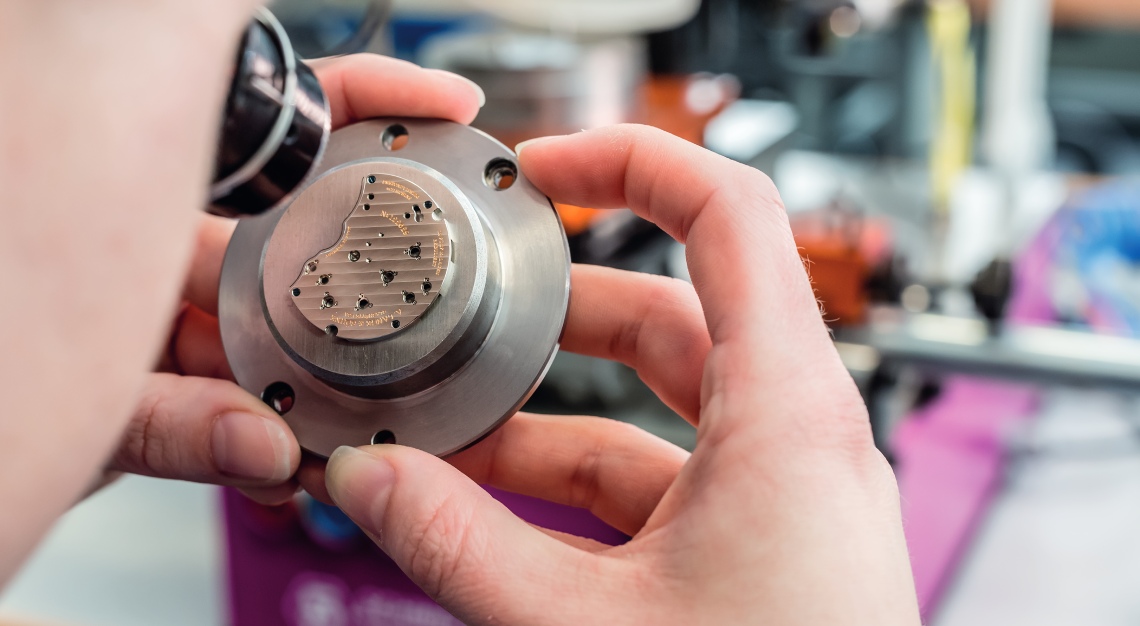 The Glashütte trademark
A distinctive trait of an A. Lange & Söhne movement is its three-quarter base plate. Made of untreated German silver, the plate, which holds all the movement parts, is hardy and resistant to corrosion. On this plate, one will notice parallel strips that run across its surface. The decorative pattern is known as Glashütte ribbing. Each stripe is individually ground by hand, with no more than three passes made each time.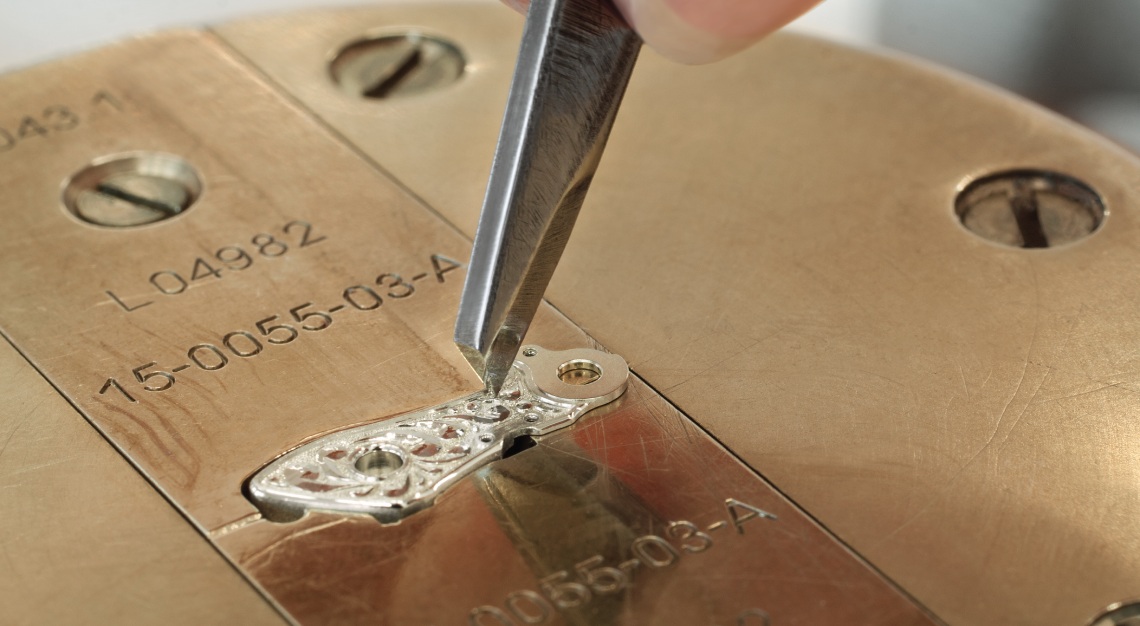 A unique signature
The balance cock is an important component of a mechanical movement. Its job is to hold the balance wheel, which oscillates to regulate the timing of a watch, in place. In every A. Lange & Söhne watch, a master engraver signs off the timepiece by hand engraving the balance cock in his unique style, a practice that dates back to the early 20th century.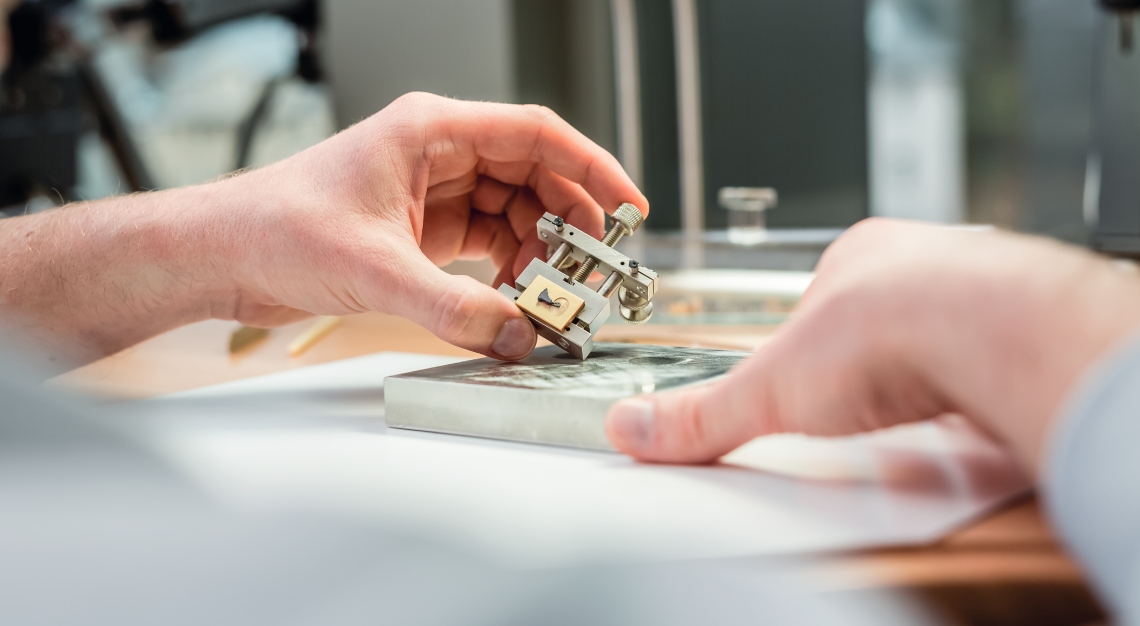 Finishing well
While the balance cock is lavished with decorations, every part of an A. Lange & Söhne movement is also fastidiously finished. Depending on the component, it may be treated to finishing techniques such as perlage (circular grain), sunburst or chamfering, whereby the corners of the components are bevelled to 45 degrees and polished by hand. Among the most challenging techniques is black polishing, which results in the polished surface's reflection appearing completely black to the eye.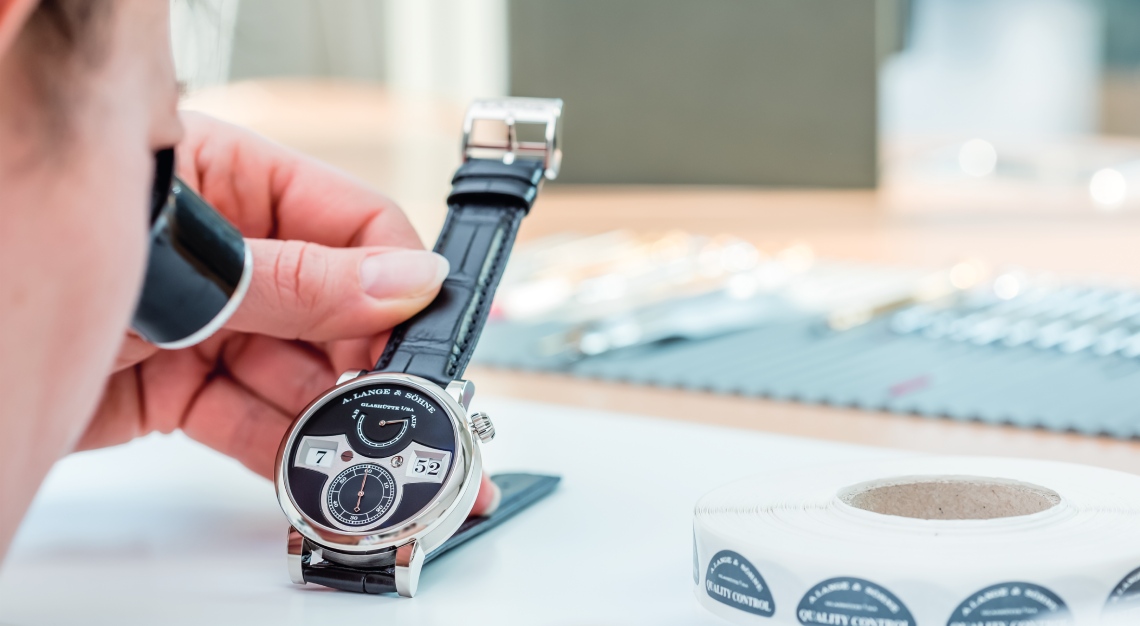 Quality control
After the watches are encased, they are subjected to a series of tests that includes simulations in extreme temperatures, as well as impact, precision and water-resistant tests. At the final stage of the production process, each watch is put through final quality checks that last several weeks before they are deemed fit for delivery.