From a cosmopolitan island getaway in the heart of the Cyclades to the gloriously restored historic War Office in London, these new luxury hotels and resorts are bound to reawaken the traveller in you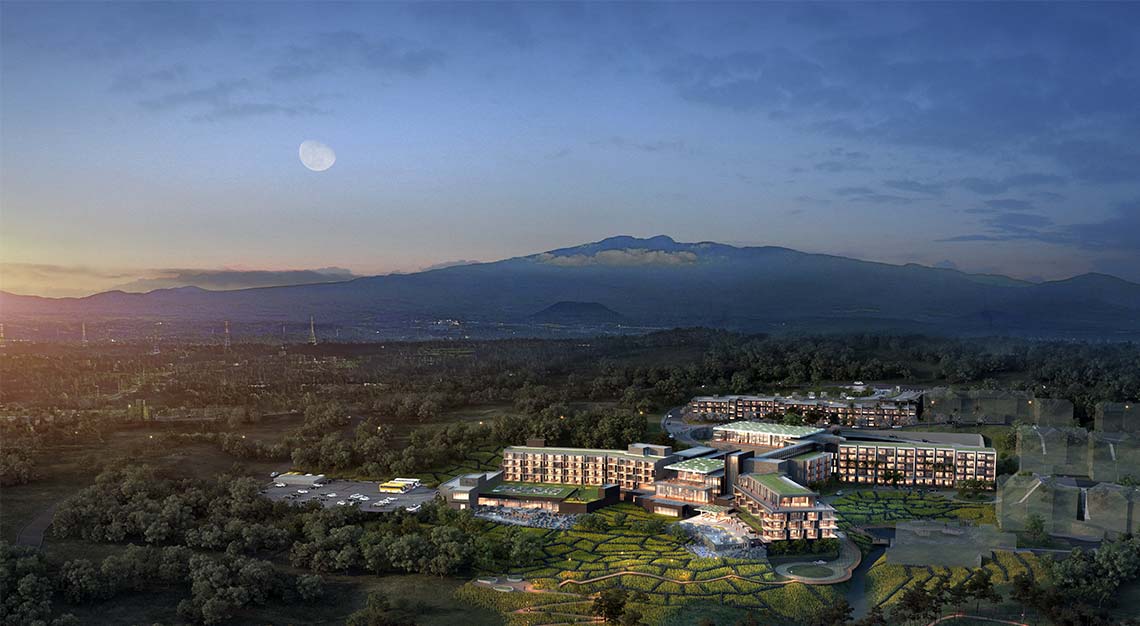 JW Marriott Jeju Resort & Spa 
Where: Jeju City, South Korea
What about: JW Marriott offers an exotic escape to the top of a cliff off the southern coast of Jeju island. Expect full oceanic views of the stunning coastline, which is a UNESCO Natural Heritage Site. The resort's luxury infinity pool and natural hot springs, featuring the Korean-style sauna jjimjilbang, adds to the experience. But what completes the escape is the resort's impressive architecture that intentionally complements and optimises views of the picturesque coastline. Designed by multidisciplinary design firm WATG, the resort is also an abstract representation of the island's Choga architecture – a type of traditional nature-friendly house type, making the Jeju culture and influence in the resort unmistakable.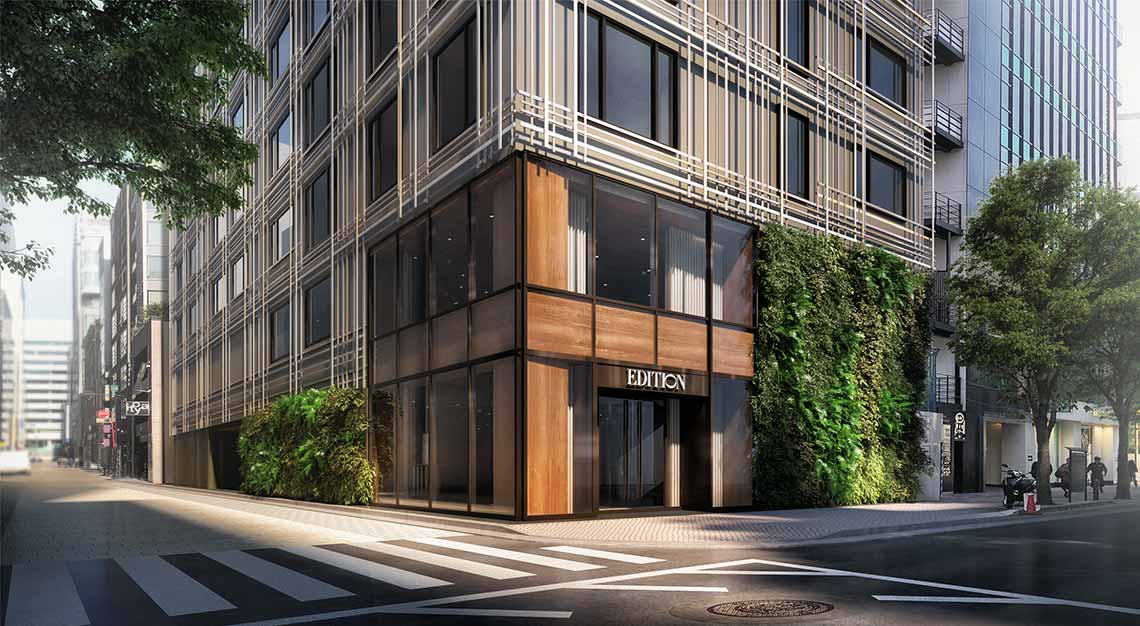 The Tokyo Edition, Ginza 
Where: Tokyo, Japan
What about: Following the overwhelming success of the first Japanese Edition hotel with The Tokyo Edition, Toranomon, The Tokyo Edition, Ginza is set to further entrench the Edition brand in bringing a state-of-the-art luxury lifestyle to Japan. A dream collaboration between famed architect Kengo Kuma and Ian Schrager, the standalone property is complete with 86 guest rooms and suites, three high-end restaurants including a rooftop bar, and more. A mere three-minute walk from Ginza station, the hotel's location on Chuo Street puts it near the heart of entertainment and shopping for an unbeatable neighbourhood traipse.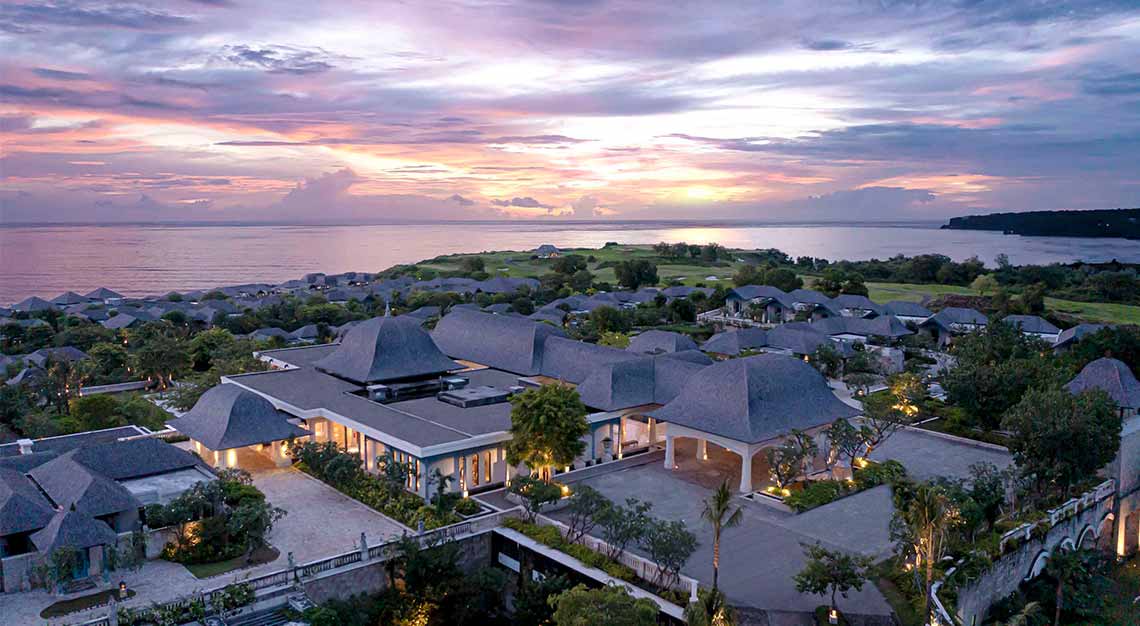 Jumeirah Bali 
Where: Bali, Indonesia
What about: Jumeirah Group's debut resort in Indonesia, this all-villa luxury resort is located at the southwest tip of Bali, promising exclusive views of the Indian Ocean. A stay in one of the 123 villas guarantees you a private pool, outdoor living area and access to a private beach. The resort's Talise spa incorporates traditional Balinese wellness techniques, including the Turkish hammam, and features other wellness facilities like the sauna, Vichy shower treatments and guided meditation and yoga classes by the resort's resident master yogi. Even dining is a relaxing affair – you can enjoy a leisurely meal at any of the three signature restaurants: The Akasa Gastro Grill is a traditional bar and grill, Segeran offers authentic Southeast Asian cuisine, and Maja Sunset Pool Lounge provides refreshments by an infinity pool overlooking the Indian Ocean.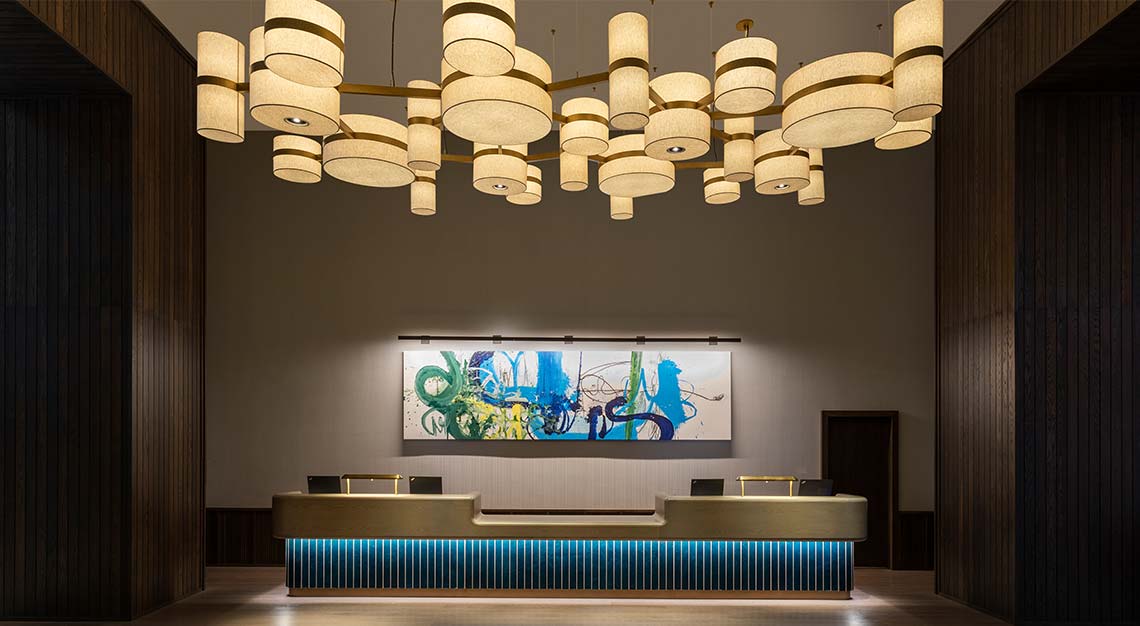 Thompson Central Park 
Where: New York, USA
What about: Award-winning lifestyle brand Thompson Hotels provides yet another luxury stay at its latest venture in New York. With its public spaces designed by architect Thomas Juul-Hansen and guest rooms designed by Stonehill Taylor, the property features stunning contemporary architecture. New York City's iconic arts scene and Broadway have been incorporated into the glamorous architecture of this landmark building. From its 11m-high ceilings with a massive central skylight to a curated collection of artworks, be prepared for a sensory supernova as you walk through the corridors. Look out for the culinary offerings too: Burger Joint, one of New York's top-rated places for burgers and fries, and Standing Room Only, which serves cocktails as well as rare and organic wines. Thompson Central Park is also home to the 174-room Upper Stories – a collection of luxurious accommodation, high-end amenities, exclusive offerings and access to a private Upper Stories lounge.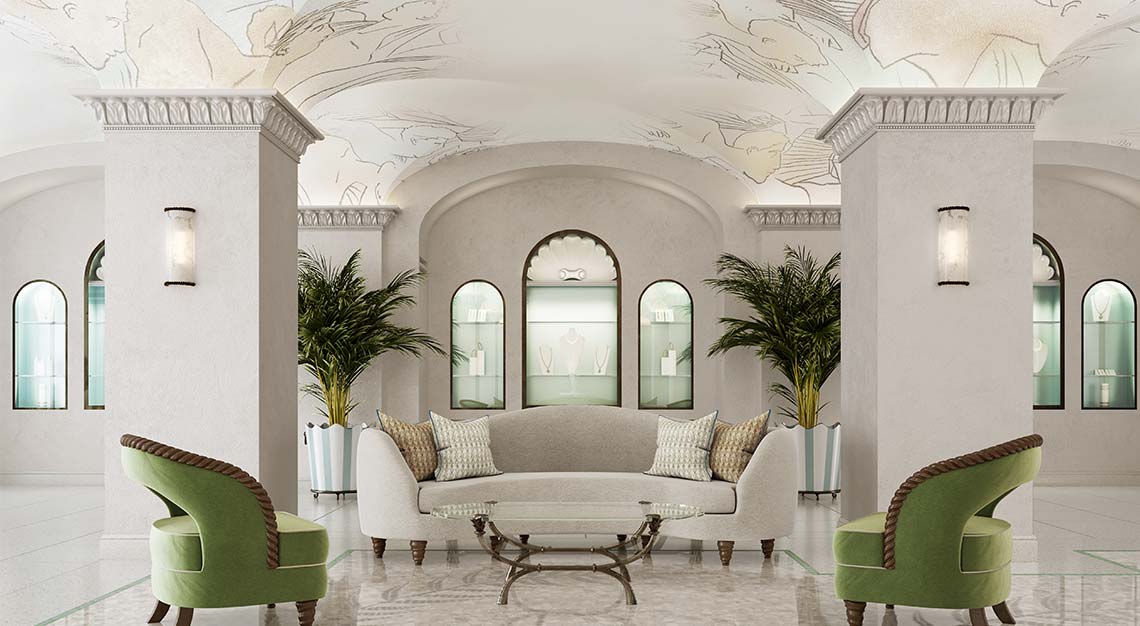 Hotel La Palma, Capri 
Where: Capri, Italy
What about: Designed by one of the world's foremost interior designers, Francis Sultana, Hotel La Palma in the Italian Capri Village is a landmark 50-room-and-suite hotel. The original Hotel La Palma, Capri's first hotel that dates back to 1822, has been restored by the Oetker Collection and acclaimed Italian designers. As with any luxury Italian getaway, Hotel La Palma does not compromise on gourmet food options. The menu at the restaurant, bar and terrace is led by chef Gennaro Esposito, owner of the two-Michelin-starred restaurant Torre del Saracino for the past 23 years. Just a short drive to Capri's southern coast, guests can enjoy the elegant La Palma Beach Club, which is open to visitors from neighbouring hotels and yachts. 
The Chedi Katara Hotel & Resort 
Where: Doha, Qatar
What about: Following the success of GHM's Chedi luxury hotels, the group will be opening a new resort at Katara Cultural Village in Qatar's capital city, Doha. The property is perfect for travellers looking to explore the city's heritage or to catch the 2022 FIFA World Cup matches. The resort occupies a beachfront setting, which means extensive views of the picturesque Arabian Gulf and Doha skyline from the suites and villas. Stay in one of the 59 rooms and suites, or if you're with a large group, opt for the 32 chalets and villas dotted along Katara Hills. The Chedi Katara Hotel & Resort, which will also have an expansive spa and fitness facility, is scheduled to open next month.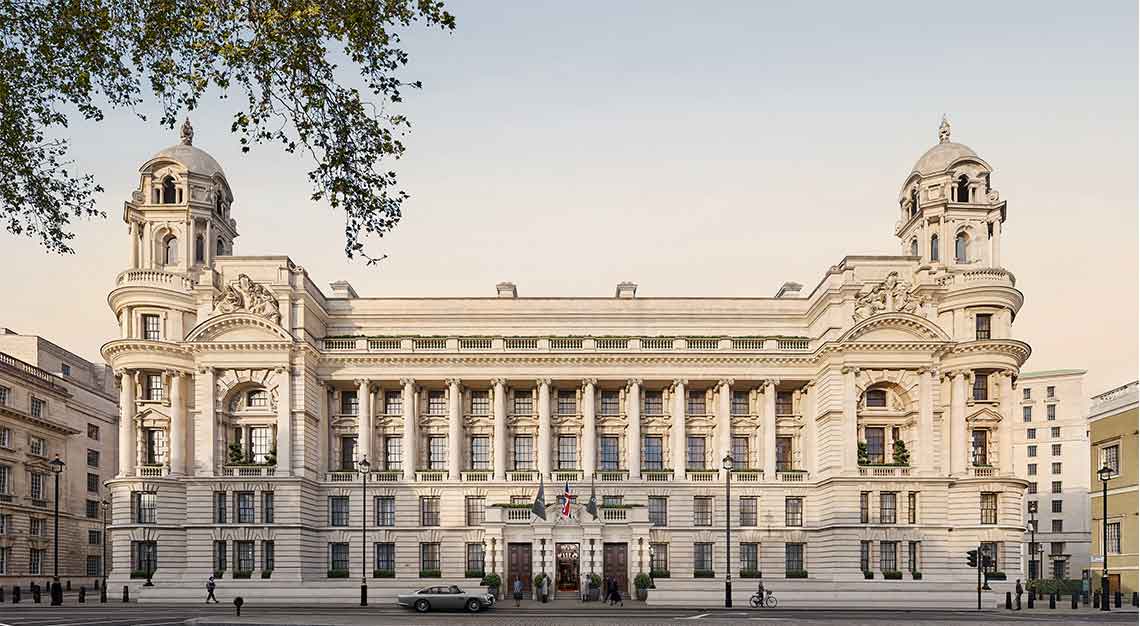 Raffles London at The OWO 
Where: London, England
What about: Raffles London at The OWO is the result of a five-year-long transformation of Britain's historic Old War Office – the unmistakable, iconic Whitehall building once inhabited by Britain's most famous statesmen, including Sir Winston Churchill. The renovation saw a meticulous restoration of the building's classic Edwardian architecture, with magnificent interior elements by famed designer Thierry Despont, who has transformed landmark buildings including Maison Cartier and the Statue of Liberty. Taking one of London's most powerful addresses, the UK's first Raffles hotel will be a world-leading destination for food and wellness. Dine at the collection of 11 restaurants and bars led by world-class chefs, including three unique dining experiences from chef Mauro Colegreco. The hotel also offers a holistic wellness experience at its world-leading destination spa. The most highly sought-after suites at Raffles London are the former offices of influential political leaders, located strategically in the building's corner turrets overlooking Horse Guards Parade and the stunning St James's Park.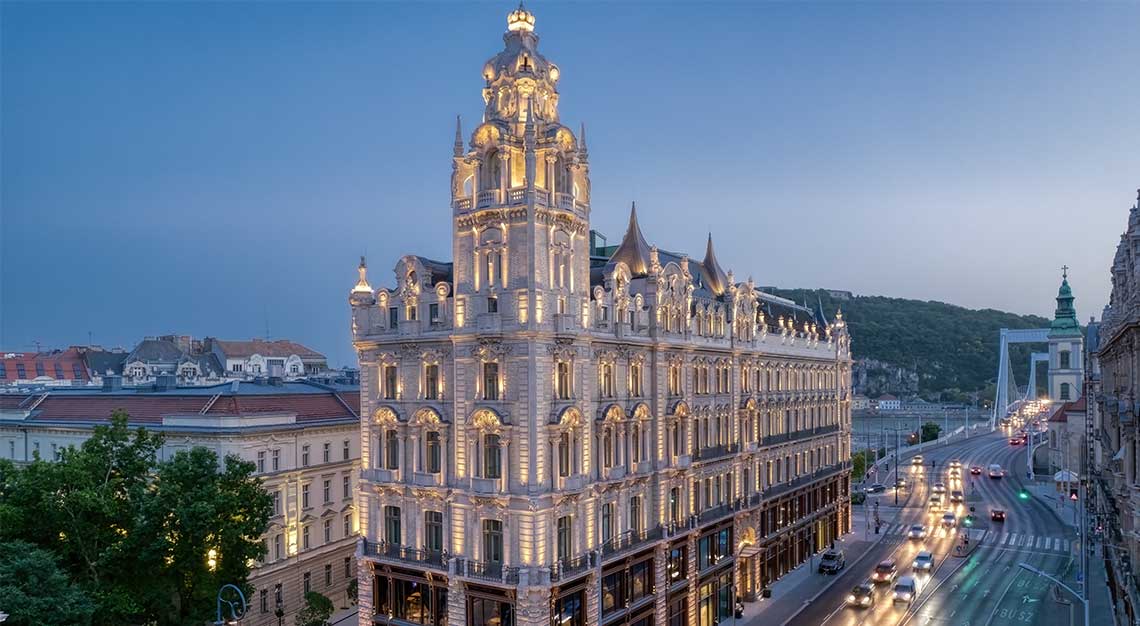 Matild Palace 
Where: Budapest, Hungary
What about: A stay at Matild Palace is a step back into the distinctive belle epoque period of European history. Built under the guidance of Her Imperial and Royal Highness Maria Klotild, the grand dame was initially a gathering place for Budapest's 20th-century artists and academics. The property, with its rich history and significance, is now recognised as a UNESCO World Heritage Site. With 111 regal rooms overlooking the Danube river, 19 suites including the signature Crown Tower Suite and Maria Klotild Royal Suite, guests live like royalty in one of Europe's prettiest cities. At the hotel's ground floor, world-renowned master chef Wolfgang Puck brings Beverly Hills' Spago to Budapest. Or, you can enjoy wellness services at The Swan Spa that includes a hammam, thermal therapy, steam rooms and saunas.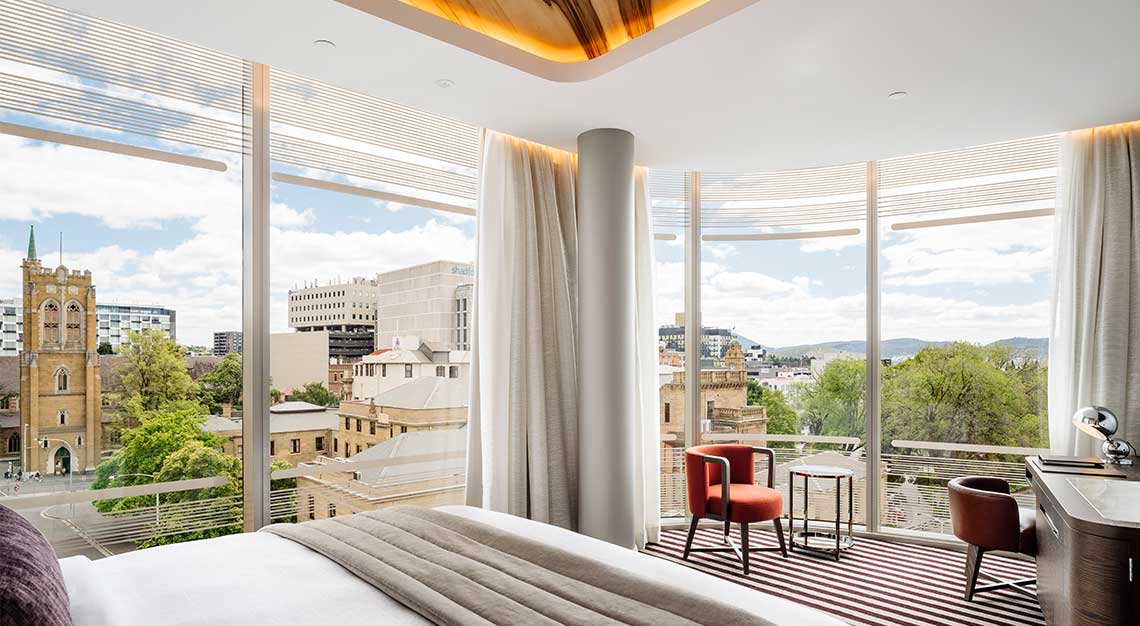 The Tasman 
Where: Tasmania, Australia
What about: The Tasman in Hobart is both an architectural marvel and historically rich space, and marks the first venture into Australia by Marriott's Luxury Collection. Realised by award-winning Australian architectural practice Francis-Jones Morehen Thorp and acclaimed Australian interior design firm Joseph Pang Design Consultants, the hotel boasts three distinct eras of design. The hallways of the original 1840s heritage building are preserved, with the luxury of the 1940s Art Deco building incorporated into the design, and modern-day views of the Hobert waterfront from the Pavilion building. There are also elevated F&B options aplenty – from its signature Italian restaurant in partnership with Tasmanian chef Massimo Mele to Mary Mary, a reimagined old-world cocktail bar.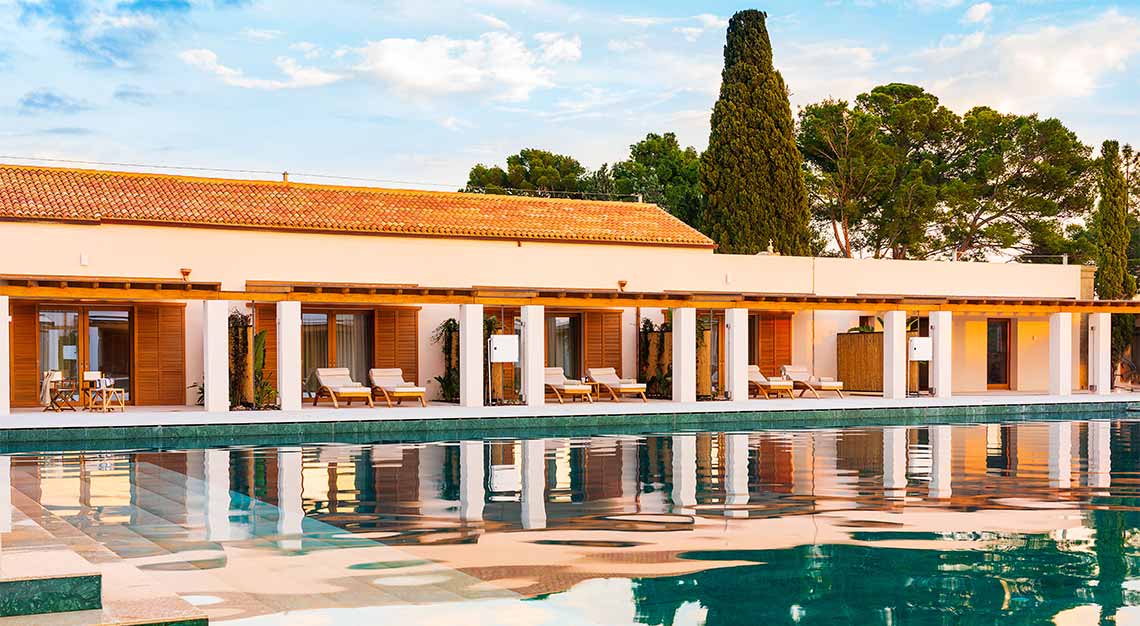 Il San Corrado Di Noto 
Where: Sicily, Italy
What about: Silicy's renowned UNESCO World Heritage destination, Val di Noto, is now home to a boutique resort that offers visitors an immersive experience rich in nature and history. The lesser-known region of Val di Noto was an ancient masseria (a fortified farmhouse) once belonging to Prince Nicolaci and has now been converted into an all-suite retreat. Home to just 26 premium suites, eight pool villas and stunning citrus and olive groves, this luxurious hideaway offers plenty of space and privacy. Explore the historic stories of Italy in an area that boasts a rich history dating back from 664 BC via the spectacular landscapes and the surrounding medieval villages built in the baroque period. At the resort's heart are authentic Italian dining experiences such as the exceptional Principe di Belludiam and Osteria Casa Pasta. Led by chef Paolo Gionfriddo, a pioneer in Italian and international cuisines, you can opt for a nine-course Prince tasting menu that features specialities with the seven-glass Dal Val di Non al Val di Noto wine pairing at Principe di Belludia. Or enjoy dishes made with traditional home-style cooking at Osteria Casa Pasta.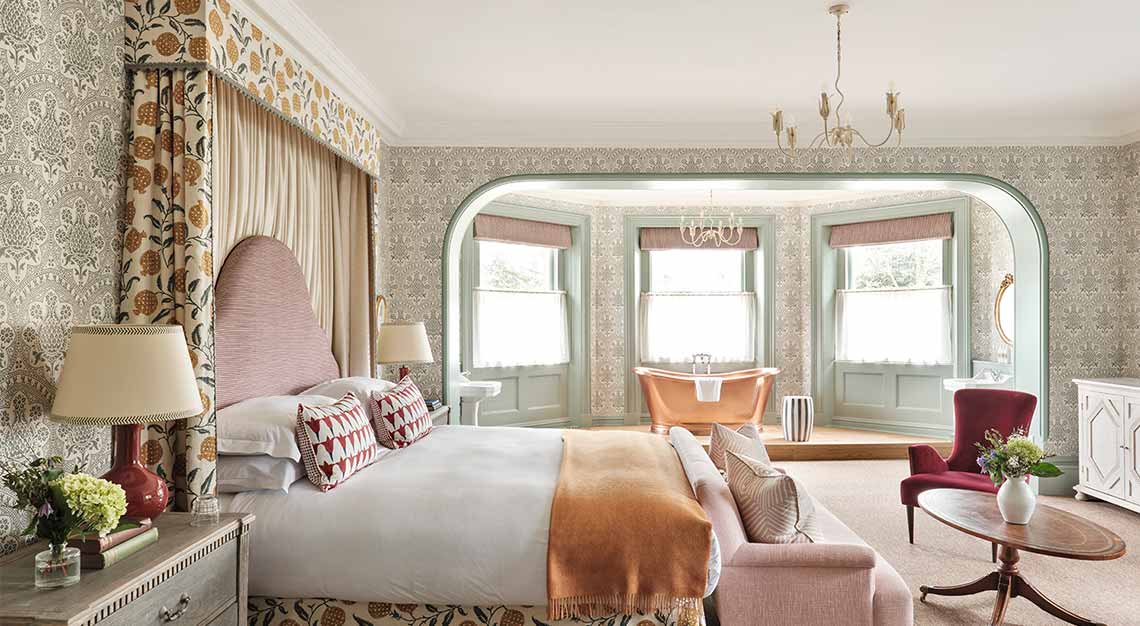 The Retreat at Elcot Park 
Where: Berkshire, The UK
What about: Located in the heart of the West Berkshire countryside, The Retreat at Elcot Park is an escape to a reimagined 18th-century country house. The 55 bedrooms and suites are playful, colourful and warm, with each room exuding a unique personality. Revel in the exceptional food and drink options at the two restaurants: 1772 is an all-day brasserie serving classic French favourites, while Yu offers pan-Asian fine-dining. And of course, a countryside escape would be incomplete without wellness facilities. The Retreat at Elcot Park has its signature Signet Spa, which includes facilities like an indoor vitality pool, mud chamber and salt flotation room. There's also an outdoor infinity pool with a bar.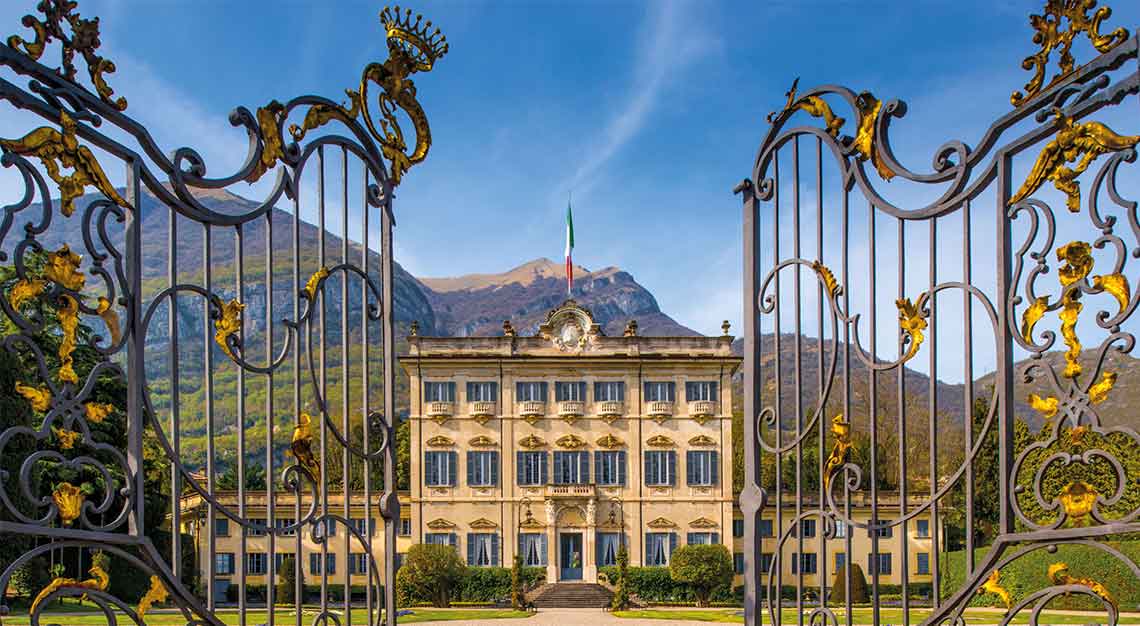 Passalacqua 
Where: Lake Como, Italy
What about: Set in a magnificent garden overlooking Lake Como in Italy, Passalacqua is reopening as a 24-suite retreat after three years of restoration. The villa is a historic home: following its construction in the 18th century, Passalacqua played host to some of the world's most prominent figures, including Napoleon Bonaparte, Vincenzo Bellini and Winston Churchill. Today, the modern iteration of Passalacqua sees three different accommodation offerings, each with a distinctive character. The highlight residence is the Villa, which has 12 suites and a double-height music room where Bellini played the piano. Take a walk around the hotel to admire the majestic terraced gardens with more than 15 enchanting water fountains and centuries-old trees that are considered to be some of Italy's most beautiful. Guests are also invited to take a swim in the floating pool or practise yoga in the peaceful Magnolia Garden.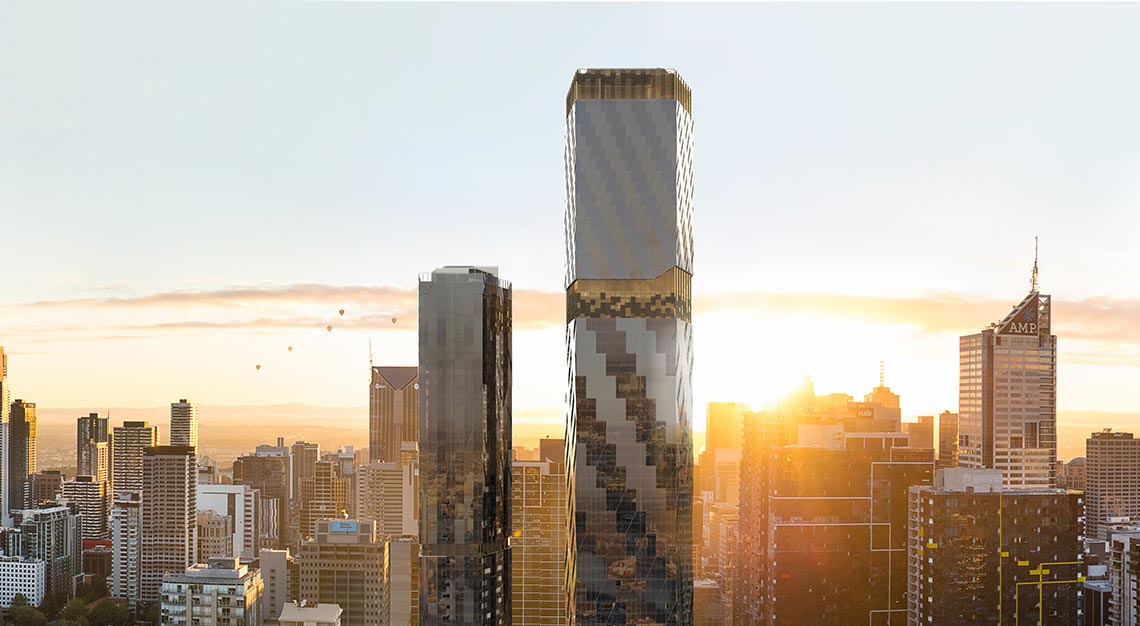 The Ritz-Carlton, Melbourne 
Where: Melbourne, Australia
What about: One of the most highly anticipated openings in Australia this year, The Ritz-Carlton, Melbourne promises luxury and legendary guest service from 270m above the ground. Upon entry, guests are whizzed up 80 levels via an express elevator, direct to the sky lobby. Backgrounded by an uninterrupted and expansive view of Melbourne's skyline, the hotel boasts 257 guest rooms and The Ritz-Carlton's signature services – including the The Ritz-Carlton Club and The Ritz-Carlton Spa. The hotel is also perfect for corporate events with world-class meeting and event spaces, including a grand ballroom, totalling 2,781 sqm.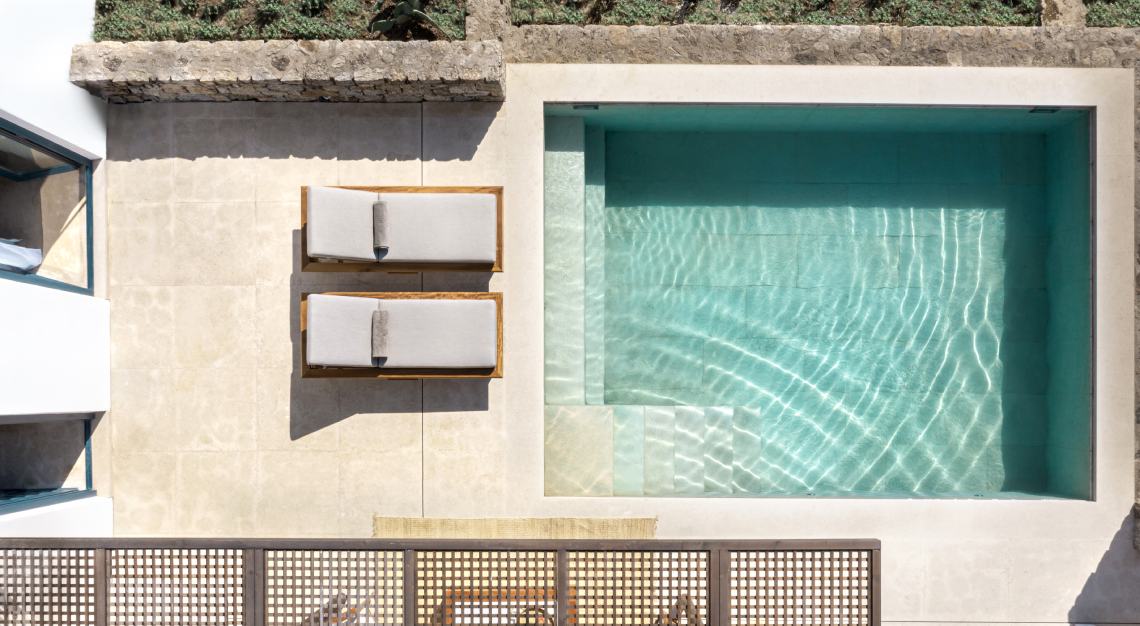 Cali Mykonos 
Where: Cyclades, Greece
What about: Located in the heart of the Cyclades – a cosmopolitan island group southeast of mainland Greece – Cali Mykonos is an architectural marvel. Throughout the resort, traditional Cycladic architecture is combined with the natural features of the untouched landscape: from pools filled by the natural sea, local stone and marble for pathways and structures, to food ingredients from the gardens. Cali Mykonos offers 40 exquisite suites and villas that come with a private pool and a spacious terrace, and if you're looking to host bigger gatherings, there are also multi-storey villas available. Situated at the very peak of the property, the three-level Cali Villa can host a party with its five bedrooms (each with a private pool), a private elevator and wrap-around terraces. The resort's signature Mediterranean restaurant is helmed by chef Lefteris Lazarou, who has prepared meals for political leaders and royalty.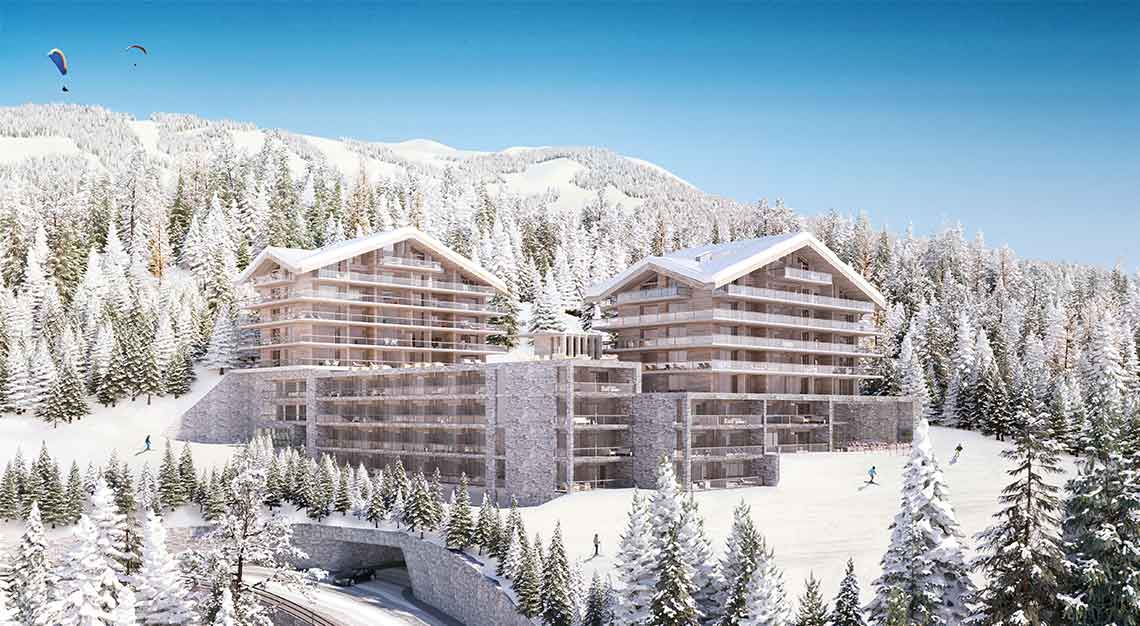 Six Senses Crans-Montana 
Where: Canton of Valais, Sion, Switzerland
What about: Six Senses Crans-Montana in the canton of Valais, Switzerland, is a dream winter holiday destination for travellers looking for a luxury adventure and wellness escape. Winter attractions include the 3,000m-high Plaine Morte glacier and 140km-long open slopes. In summer, guests can try their hand at the prestigious Severiano Ballesteros 18-hole golf course. Coupled with year-round quality wellness offerings that include a 2,044sqm spa specialising in alpine treatments and a suspended relaxation area, Six Senses Crans-Montana also offers indoor and outdoor activities aplenty. The resort has 47 guest rooms and suites and, as with its sister properties, employs a sustainable, eco-friendly approach in its design by employing energy-efficient systems and equipment. 
Cap Karoso 
Where: Sumba, Indonesia
What about: An island getaway at Cap Karoso is a journey to one of the world's most spectacular stretches of sand, Karoso Beach, located in Indonesia's southwest Sumba. At the heart of Cap Karoso are its initiatives in community engagement and sustainability, ensuring that tourist activity does not come at the expense of the island's alluring natural environment and community. For starters, plastic packaging is banned throughout the property and 80 per cent of staff are hired locally. There is even a Cap Karoso organic farm – central to the guest experience – where almost all vegetables, eggs and dairy will be produced. There are ample opportunities not only to immerse yourself in sustainable practices, but also to learn from and mingle with the locals. Social spaces including the Julang restaurant and Explorer's Beach Club are designed with community in mind, and cultural excursions are crafted to consciously explore the island's nature and culture.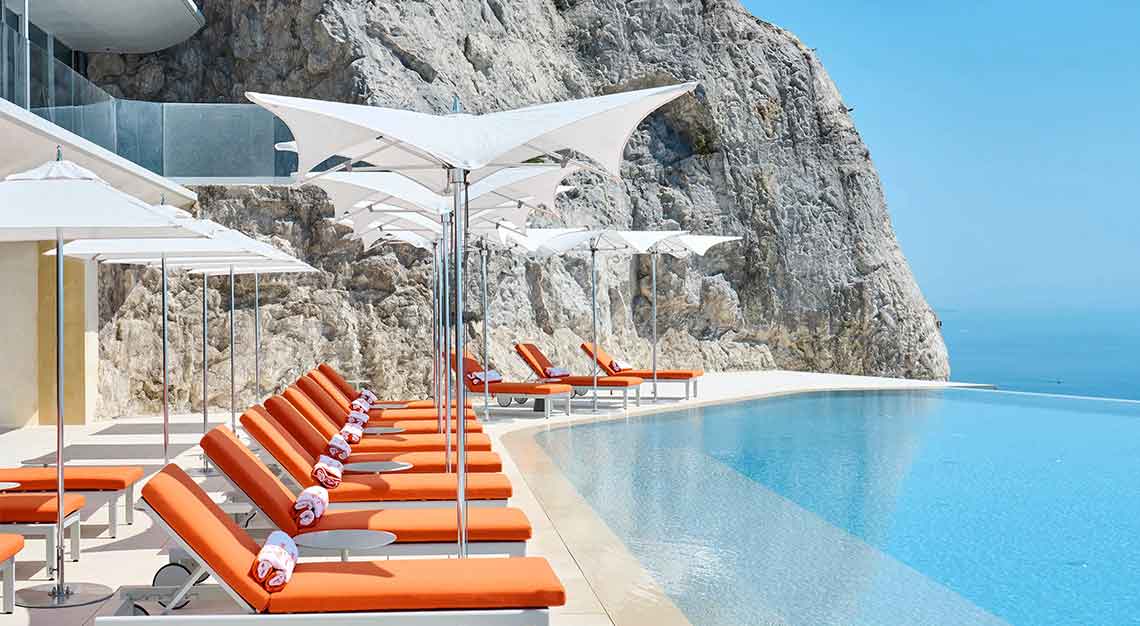 The Maybourne Riviera 
Where: Roquebrune-Cap-Martin, France
What about: The parent company of London's iconic Claridge's has introduced a new resort on the rocky peninsula of Roquebrune-Cap-Martin—a Côte d'Azur hotel with views of the Mediterranean and three countries: Monaco, France and Italy. The Maybourne Riviera is the product of unifying some of the world's best chefs with the biggest names in design. Take your pick from a range of rooms, all with a unique personality and type. The Grand Azur Suite, for example, has elegant lacquer details that draw on the design legacy of Eileen Gray, while nautical touches and boucle fabrics take style notes from Coco Chanel. The food scene sees equally big players. Mauro Colagreco, owner of the three-Michelin-starred restaurant Mirazur, has introduced Ceto, 'an ode to the sea', on the resort's top floor, while French culinary legend Jean-Georges Vongerichten serves his menu at the pool bar. At the quiet tip of Cap Martin, the Riveria Playa beach club is a place to enjoy long lunches and sunset aperitifs mere footsteps from the sea.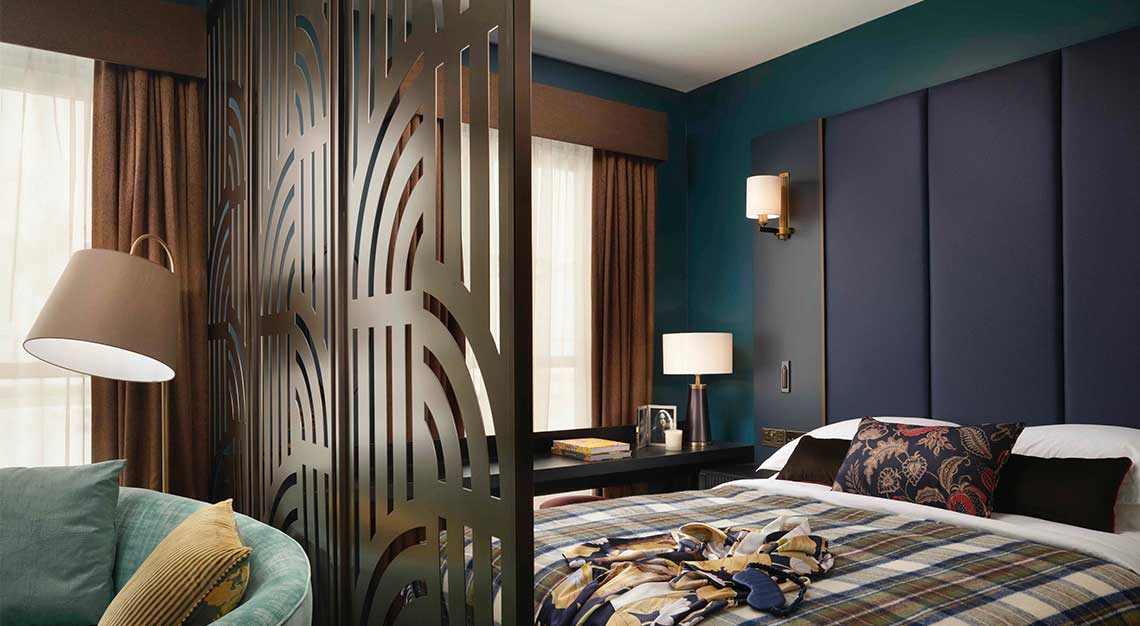 The Other House
Where: London, England
What about: The Other House, launched in conjunction with the highly anticipated Private Club, is a luxury home and club for those who frequent bustling London. Being a part of the Private Club entitles one to a range of exclusive amenities: access to the bars Hogsmire and Keeping Room, a cosy screening room The Den, and an all-day Club Menu by London's youngest Michelin-starred chef Asimakis Chaniotis and head chef Gary White. There are limited slots for external membership to the Private Club, which is restricted to people who are 'wise as an owl' and 'curious as a monkey'.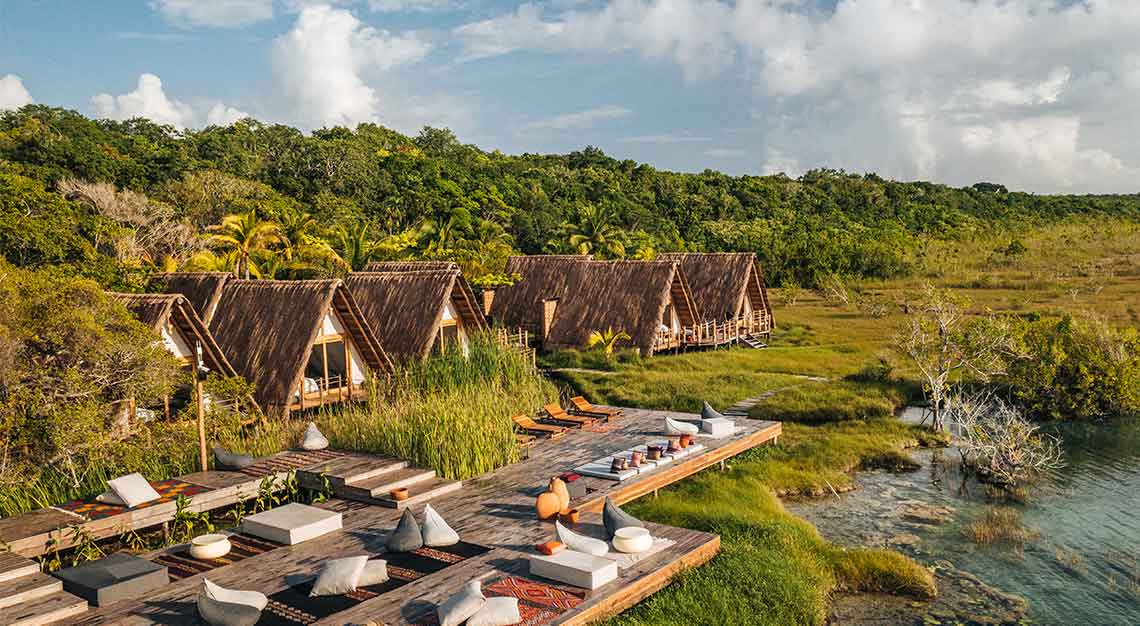 Habitas Bacalar 
Where: Bacalar Lagoon, Mexico
What about: Mexico's striking Lake Bacalar is now home to the green luxury hotel brand Habitas. Located four hours from Cancun airport and 40 minutes from Chetumal airport by car, Habitas Bacalar is tucked away from the commotion of Mexico City. Instead, guests are transported to a timeless paradise surrounded by immaculate shores, multihued waters and natural, earthy surroundings. And, there is no need to worry about your stay disrupting Mexico's pristine natural environment – the Habitas group has launched the property in conjunction with an environmental programme that promises the preservation of Bacalar Lagoon. The property has just 35 cabanas and opportunities to experience local practices like floating meditations, temazcal (Mexican sweat lodge ceremony) and spa treatments. Highlights of the spa treatments include Bee-Well Therapy, which uses local Melipona honey, oats and coconut milk, and Chocolate Body Wrap which exfoliates the skin with oatmeal and coconut before a cocoa and coconut wrap is applied on the body.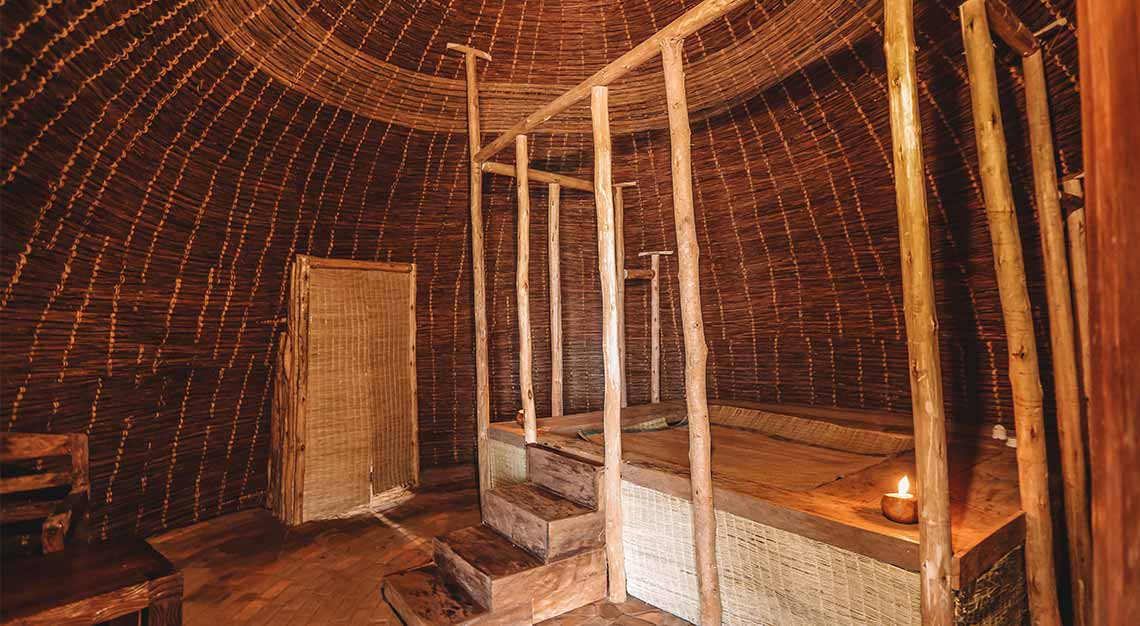 Sextantio Rwanda 
Where: Lake Kivu, Rwanda
What about: An experience a world apart from conventional luxury hotel offerings, The Capanne Project is premised on the idea of identity-building and areas of social disadvantage. Sextantio Rwanda is located at the marginal land, at the northern tip of the island on Lake Kivu. The exotic location is mostly populated by Congolese fishermen and farmers engaging in a fully subsistence economy. Guests can opt to interact with village life at the school and markets, or engage in other local activities like traditional night fishing. The traditional huts, in the style of the Ethnographic Museum of Rwanda in Butare, contain traditional Rwandan beds with layered straw mats and mattresses and have basic facilities like hot water and wi-fi. A stay at Sextantio Rwanda supports a good cause too – the price of staying here, for a minimum of three days, is a donation to Sextantio Onlus, which provides health insurance to Rwanda's needy.