A ritzy Cruise
Plying new waters in high-sea hospitality, The Ritz-Carlton Hotel Company announced that it will be unfurling an exclusive cruise line christened The Ritz-Carlton Yacht Collection. Soon, ocean-going globetrotters will voyage to some of the world's most exquisite escapes aboard superyachts anchored in the brand's renowned sense of refinement. (Speaking of superyachts, you might want to check out our wish list of the 10 most outrageous superyacht concepts that we hope will become reality one day).
Hop on one of the three vessels
The series of three luxury vessels is being developed in collaboration with industry insiders Lars Clasen and Douglas Prothero, along with Oaktree Capital Management. Planned to launch toward the end of 2019, the first build will be 190m in length, which will allow it to safely harbour where standard-sized cruise ships cannot. Within the floating boutique hotel, a total of 298 passengers will be comfortably sequestered in 149 suites and two 1,442 sq. ft. penthouses. And every accommodation features its own private balcony and an interior aesthetic created in partnership with Tillberg Design of Sweden.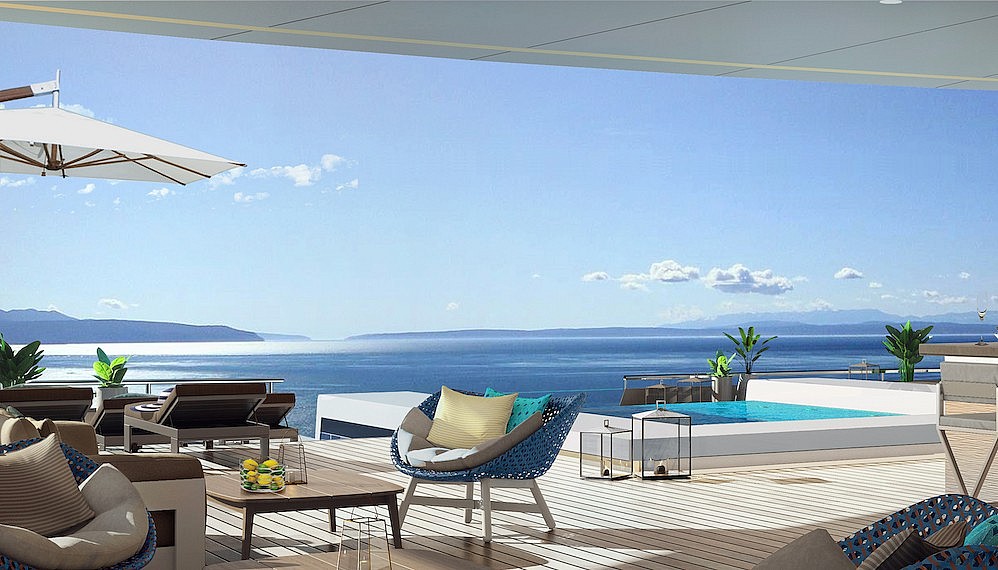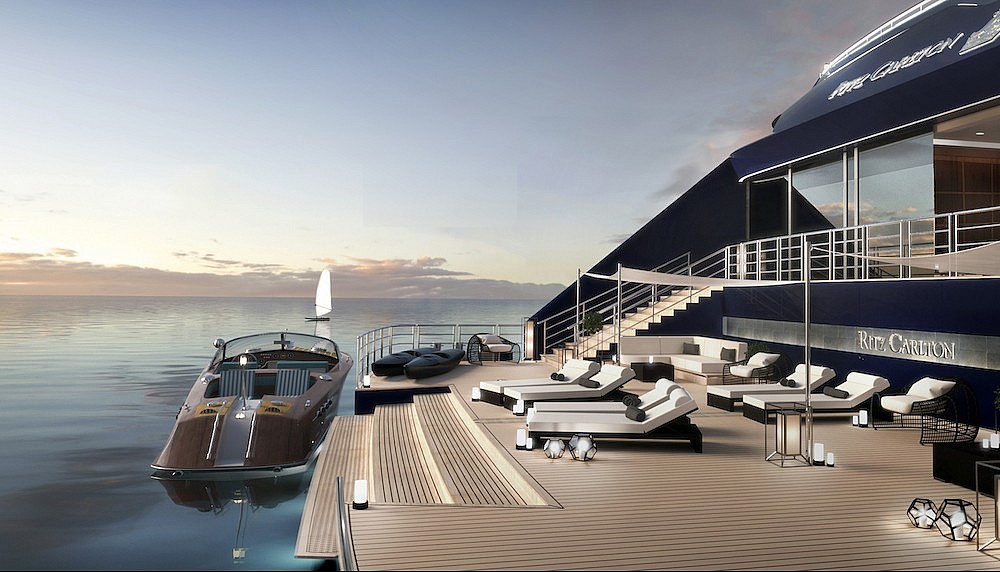 Plotting the yacht's culinary course is Sven Elverfeld, the chef behind the three-Michelin-star restaurant Aqua at The Ritz-Carlton, Wolfsburg in Germany. Additional onboard amenities are set to include a lounge and wine bar, as well as a signature Ritz-Carlton Spa, which you can also try on land, of course.
You can even arrange for private charters
The Ritz-Carlton Yacht Collection — also available for private charter — will offer initial itineraries that comprise seven- to 10-day getaways to destinations in Northern Europe, the Mediterranean, the Caribbean and Latin America. To complement the culture at various ports-of-call, carefully crafted shore excursions and yacht-based presentations will immerse guests in the cuisine, music, and art of the respective region. Those looking to cast off with The Ritz-Carlton can book passage as early as next May.