Porsche's SUV-shaped 'sports car' gets even sportier
The carmaker that popularised and profiterised the notion of a 'traditional' sports car manufacturer making SUVs, paving the way for the likes of the Aston Martin DBX and Lamborghini Urus (yes, we know the LM002 exists, but that doesn't really count since it was essentially a repurposed military vehicle) is late to its own party.
Nearly two decades after it first loosed the Cayenne upon an unsuspecting automotive world, and nearly 15 years after the breed progenitor the BMW X6 made its debut comes Porsche's very own coupe-SUV, the Cayenne Coupe.
It costs a comparatively modest $10,000 more than the standard Cayenne, and for that you gain a lower and wider body for that more hunkered-down look and better handling, though it should also be said you're losing practicality. The Cayenne Coupe has a boot 145 litres smaller (though 600 litres is still pretty substantial), and a fixed rear bench that can't be adjusted (though you can still fold them flat for extra cargo space).
But then, if you're looking at a coupe-SUV, there's a good chance ultimate practicality isn't at the top of your list of concerns. Rather, it's how your prospective car looks and to a lesser extent, how it goes.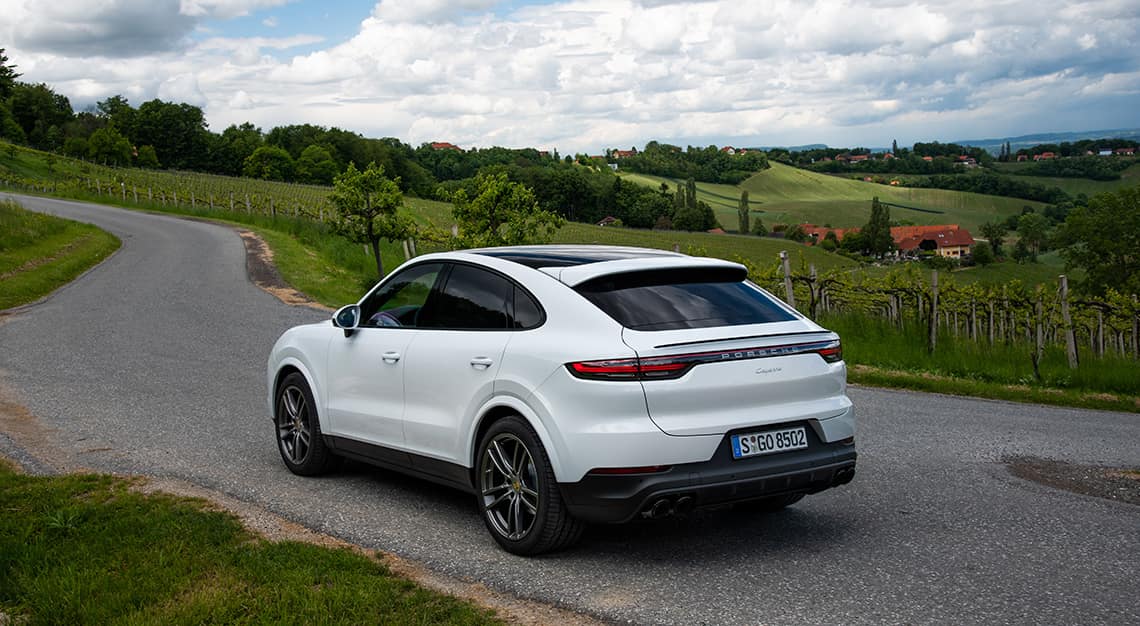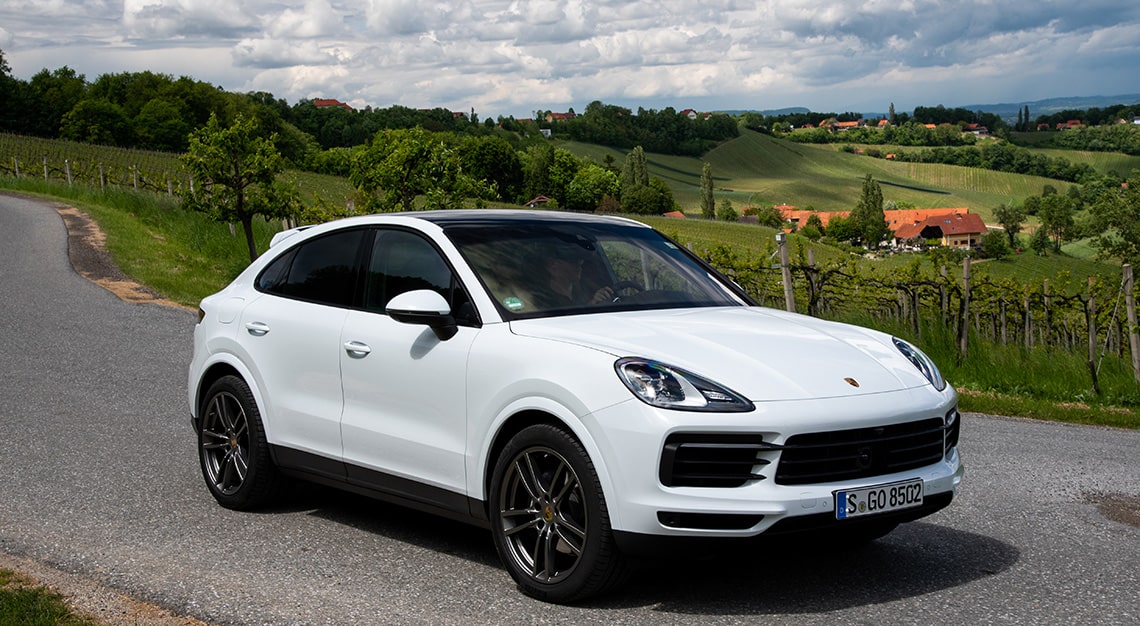 The Cayenne Coupe outwardly looks like its Cayenne sibling, especially from the front, but in reality, past the A-pillars, the Coupe is completely different, with its sloping roofline curving seamlessly into a truncated tail that features a deployable rear spoiler. Matte-black cladding over the wheelarches also reinforces the Cayenne Coupe's visual heft.
As for how it drives, it does so superbly, even despite the unit we tested being just the base model, equipped with a 3-litre, twin-turbo V6 with 340hp. The century sprint is completed in six seconds dead, which is rapid, given its place in the model hierarchy that also incudes the lunatic 550hp Cayenne Turbo Coupe.
But it's in the corners where the Cayenne Coupe really excels. The standard Cayenne is no slouch in that department, but the lower overall height and extra width means the Cayenne Coupe can tear around like a 'proper' sports car.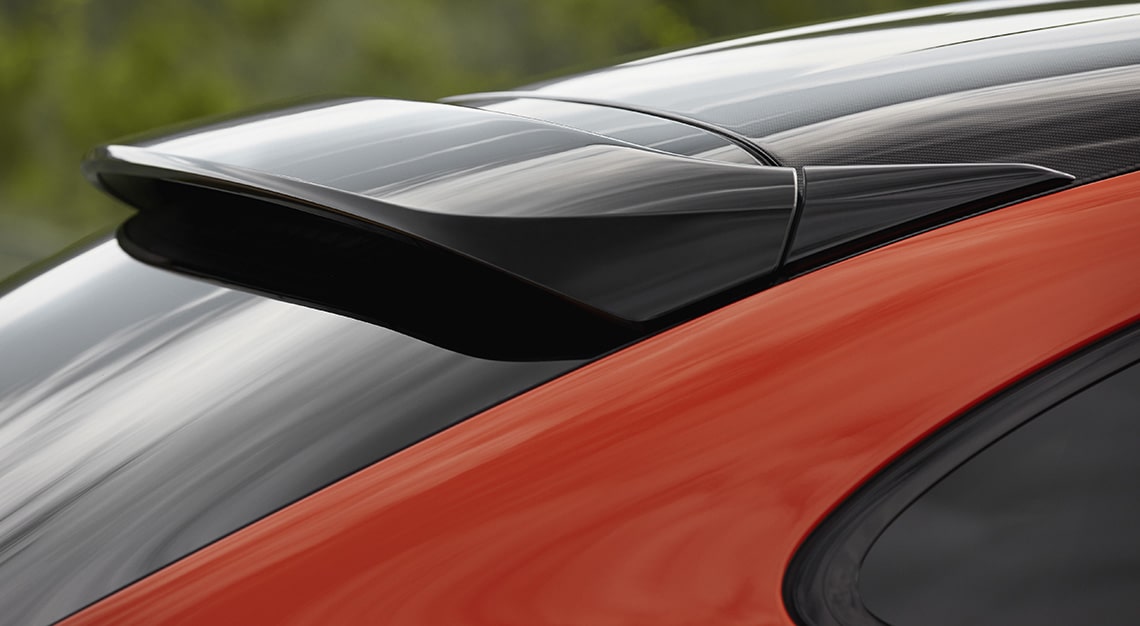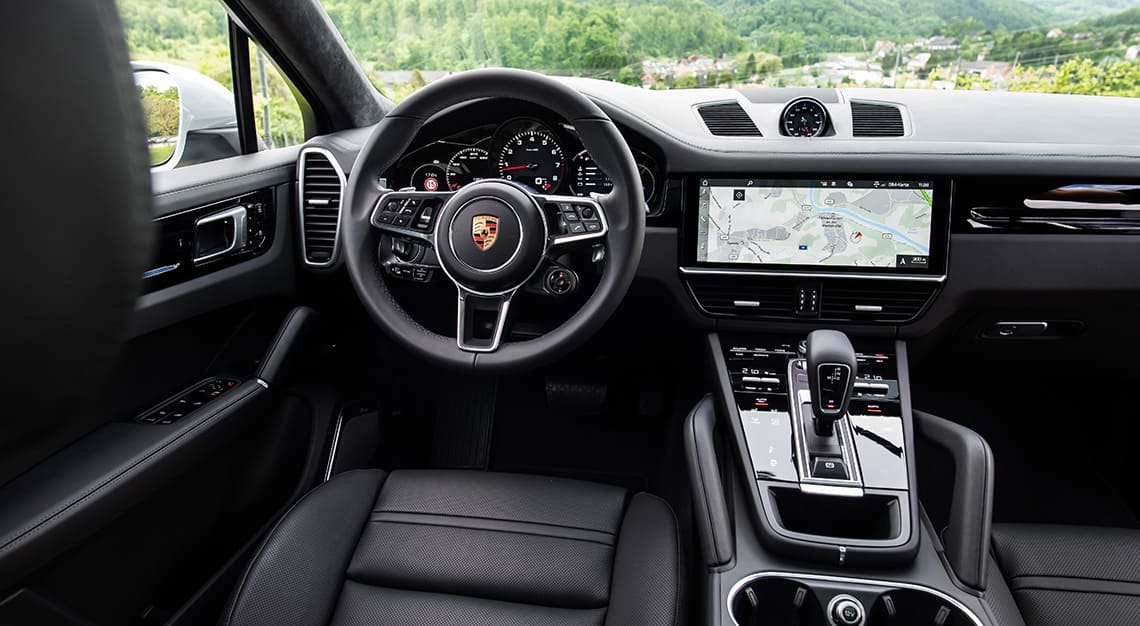 The amount of poise and grip it has is mind-blowing for a car of its bulk. It weighs a hair over two tonnes, and it feels about as agile as a hot hatchback. A very, very large hot hatchback, but since all SUVs are technically hatches as well, the metaphor still stands.
However, as with any Porsche, getting the most out of its performance will mean having to delve into its options list and checking off the boxes that include the adaptive suspension, Lightweight Sports pack (that includes 22-inch forged alloys and a carbon fibre roof, amongst other things) and all-wheel-steering.
… Which naturally means adding roughly $100,000 or so to the sticker price of your new Cayenne Coupe, which means even in base trim, it could end up costing you in the region of around $500,000 once things like COE and the aforementioned options are included.
Still, the Cayenne Coupe, late to the party though it may be, is proof Porsche is a carmaker at the absolute top of its game. It can't seem to put a foot wrong these days, and if Zuffenhausen has its way, it's looking to stay that way for awhile.
PRICE: From $360,188 (excluding COE, excluding options)
GO: Top-notch, sport car-grade handling ability
NO GO: Needs (pricey) optional extras for it to really sing