Want to enjoy hassle-free party from the comfort of a home? Sit back, relax and let these professionals handle it for you
Planning an intimate meal or a decadent soiree? Look beyond traditional restaurants at the growing number of private dining establishments. They offer diners the novelty and exclusivity most traditional restaurants do not have. Whichever way you cut it, the concept is spreading religiously, and in turn, raising a pedigree of private chefs who are exercising substantial creative muscle.
Here are some of Singapore's finest food purveyors. They may not belong to the Michelin ranks, but possess, dare we say it, all the makings of one.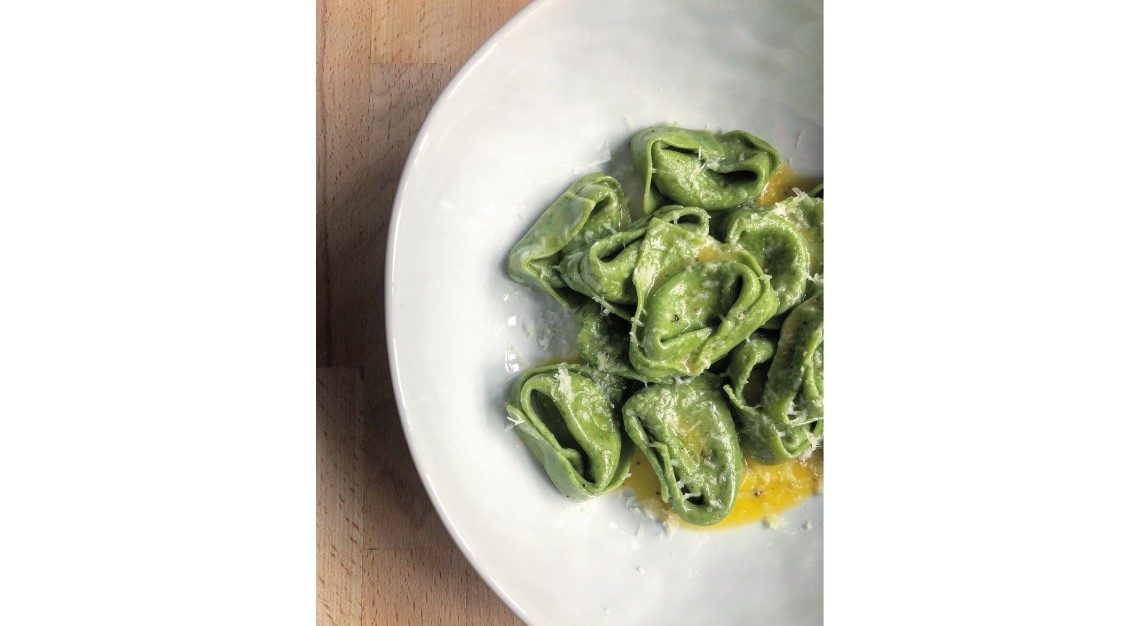 Ben Fatto 95
What it is: If it's fresh pasta you want, then make a reservation at Ben Fatto. It was founded by former accountant Lee Yum Hwa, who spends his days tweaking recipes in a special pasta lab at home, and shows them off to diners at his folks' in Paya Lebar. At $120 flat, guests are treated to a degustation of four different kinds of pasta, two appetisers and two desserts.
Robb tip: Make your reservations at least seven days in advance. He caters to groups from four to eight, and will open his doors only two or three times a week. Corkage is free, though sparkling and tap water will be provided. And if pasta is not enough, you can request for Grilled Octopus, medium rare Bistecca alla Fiorentina or Brasato di Pollo (juicy chicken thigh that's tender to the bone).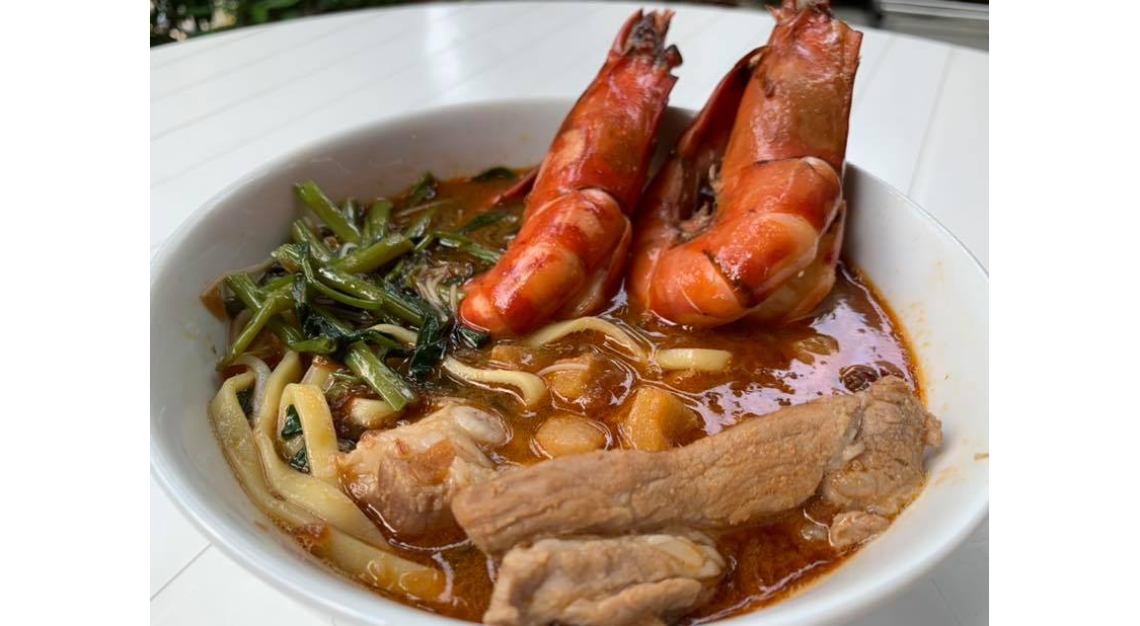 The Ampang Kitchen
What it is: Retired chartered accounted Raymond Leong sure loves his Peranakan food. The Cantonese chanced upon the style of cooking in 2003, signed up for a two-week crash course in Penang. In 2014, he began his catering business in Singapore. He later expanded the business by opening his four-storey semi-detached home to a soon-to-be loyal following of diners. His young son, 28-year-old David Leong, has also been roped in to cook with him full-time.
Robb tip: It's $60 per head for lunch and $100 for dinner. Book a week ahead for dinner (three days for lunch) and get ready to dig into Chendol, Prawn and Pork Ribs Noodle Soup and Banana Flower Kechai.
Atipico
What it is: A former structural engineer and architect, Atipico's founder and chef, Matteo Pertoldi, creates visually stunning concoctions on a plate. His eye for design, coupled with his Italian and French roots, lend Atipico (meaning 'atypical' in Italian) its manicured, European-centric fare. Having started out as a recreational supper club to meet fellow gourmands, Atipico soon amassed a following large enough to spin Pertoldi's culinary dream into reality. Now, the business spans buffets, cocktail parties and sit-down dinners. It also services an array of both private and corporate clients, with a notable client list that includes Panerai and the Swedish ambassador to Singapore.
Robb tip: If you love his food, you'd love his bread. Atipico will deliver freshly baked bread straight to your home (self-pickup is available as well), be it Rustic White Country Bread, Ciabatta, Sicilian Brioche or Pain au Levain.
The Gluttonous Temptress
What it is: If you're looking for a larger-than-life epicurean experience, The Gluttonous Temptress will not disappoint. Founder, chef, party conspirator, food consultant and self-professed glutton, Candice Leong seduces with her liberal use of extravagant ingredients and premium produce. There is nothing humble about the level of food served here – her Eat The Seasons, Piedmontese White Truffle and Sea Urchin dinners are designed to overflow with opulence, and not surprisingly, are well-loved by her regulars. These themed affairs sometimes even see Leong herself traipsing halfway across the world to source for ingredients.
Robb tip: Her dinners can serve a small party of two (how very romantic) or groups as large as 30, and for the extra picky, she will be happy to oblige with whatever cuisine or produce of your choice. Prices upon request.
Preparazzi
What it is: Jeremy Nguee and his team at Preparazzi have been playing culinary wizards since 2011, offering 100 per cent bespoke menus that showcase accents of contemporary Southeast Asian and European cuisine. A majority of its clients are large corporate bodies, high-net-worth individuals and celebrities, and while Nguee remains tight-lipped about their identities, he reveals that the team often needs to go the whole nine yards – working in tandem with event organisers and occasionally, other chefs, to curate a complete experience for their guests.
Robb tip: Preparazzi is great for the health conscious. The folks here are really picky about quality, and won't compromise on produce like hormone-free chicken, real olive oil and MSG. Prices upon request.
Fat Fuku
What it is: Long-time food writer Annette Tan has dedicated many years to waxing lyrical about food. So, it is almost inevitable that food is once again her focus. This time, in a more tangible way with her private dining outfit, Fat Fuku. It's a celebration of her Peranakan roots, so diners can expect a homey, down-to-earth rehash of classic Nonya dishes done right. Some standouts include Crispy Mee Siam with Prawn Sambal and Wagyu Beef Cheek Rendang. This small-scale operation takes place at Tan's abode on Upper East Coast, where she serves a feast of about seven dishes, family-style, to no more than nine guests at a time. 
Robb tip: Be prepared to eat a lot, and if you're not shy, bring the leftovers home for breakfast the next day. It's $95 a person for groups of six to nine, and wine pairings are available for an extra fee.
The Mustard Seed Pop Up
What it is: The Mustard Seed Pop Up is run by Gan Ming Kiat, a Singaporean-bred chef who first cut his teeth working at a Japanese kaiseki joint, and subsequently one-Michelin-starred Candlenut. Gan has since gone on to develop a more local profile (one of his popular dishes is the Turmeric Frog Legs with Laksa Leaf Salt), but still retains his Japanese sensibilities in terms of technique and style. Showcasing up to nine dishes per seating, the omakase sessions take place at his home in Potong Pasir every Friday and Saturday.
Robb Tip: Make your reservation ($138 a person) as far as two months ahead, and remember to be punctual. Doors open as early as 7pm (dinner starts at 7.45pm), and that's when you can start drinking. Bring a bottle of wine if you'd like – corkage is at $50 – or simply get another from the menu to waive it.
The Modern Bibik
What it is: Former fashion and beauty editor Angeline Neo used to spend her spare time cooking for and entertaining friends in her home. It made sense then that she founded her culinary alter ego, The Modern Bibik, in 2015 to pay tribute to her Peranakan heritage and her family of food artisans. Offering traditional Peranakan dishes that have been given a modern whip, she hosts diners at her Upper Bukit Timah apartment, which now serves as the main stage for her sumptuous, sharing-style spreads.
Robb tip: Make sure you try her signature Dry Laksa and Bibik Bouillabaisse that have garnered much attention. Her ready-to-eat rempahs are also available made-to-order. There are six to pick from, such as the Rempah Titek, Sambal Balachan and Fruity Sambal, to name a few. Price upon request.
Lynette's Kitchen
What it is: Mother, cultural medallion winner, Singapore Symphony Orchestra violinist and now, private home cook – Lynette Seah's list of achievements is never-ending. The matriarch behind Lynette's Kitchen, Seah serves either a Peranakan or Western menu, and even has a separate dessert range and wine pairing option available for guests. She orchestrates these lively meals in her cosy abode in Tiong Bahru, but is also available to cook at external premises if requested for. And if you're really lucky, you might even get to witness a little musical performance from the chef herself.
Robb tip: We highly recommend the Peranakan menu, which is really her forte. You wouldn't want to miss out on her Buah Keluak Fried Rice that's better than what we've had at some restaurants. Starts at $100 a person, with wine pairing available on request.