Pixel Perfect
The last time I paid a visit to Bangkok was in 2016, and I couldn't help but notice a skyscraper that stood out from the others. From afar, the building looked incomplete, with 'pixelated' sections exposing its inner layers.
That skyscraper, as I've come to know, is Mahanakhon, a mixed-use development in Bangkok's CBD. It's home to retail spaces, F&B outlets, a public event square, The Bangkok Edition boutique hotel and more importantly, The Ritz-Carlton Residences, Bangkok.
And despite its seemingly incomplete appearance, Mahanakhon is very much complete. There's much to be talked about, considering the building's biggest claim to fame is its height — it's the tallest building in Bangkok. It's also the result of a decade of development, its daredevil architecture and residences that's backed by a world-renowned luxury hotel brand.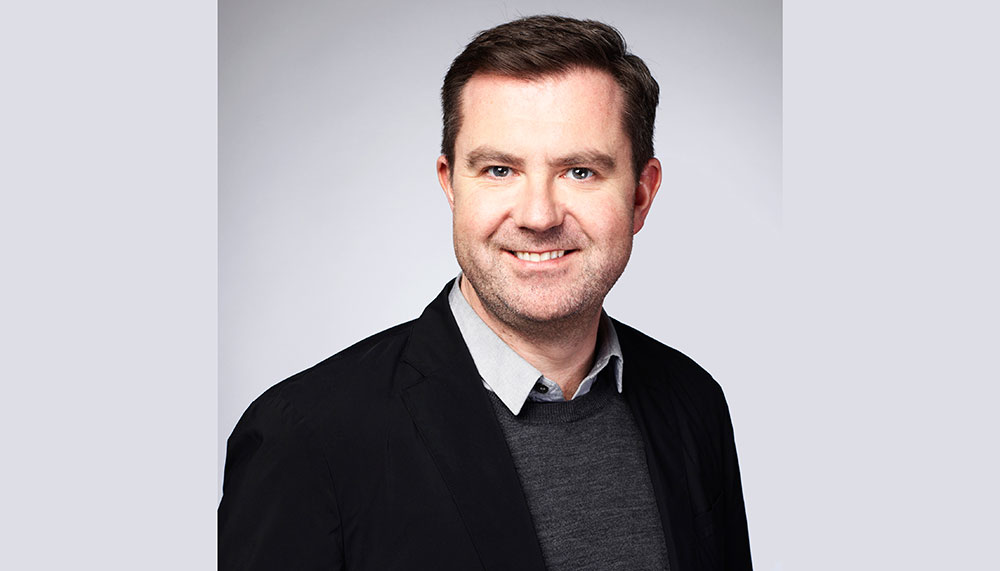 So much so that Simon Rawlings, the man in charge of the residence's interior architecture and design, started second guessing his decision to take on the project.
"10 years ago, I was asked if I would like to work on the interior of what was to become Bangkok's tallest building. 'This may never happen'," he says.
From Fear To Fruition
"But here we are today," Rawlings laughs. The creative director of David Collins Studio admits that he worried that the building "was going to look out of date, and that something [would come along] and exceed what we're doing".
For all of Rawlings' concerns, it didn't come to pass. The studio worked hand-in-hand with starchitect Ole Scheeren and local developer Pace Development to realise the goal of turning Mahanakhon into a reality and a future icon of the Bangkok skyline.
Despite sharing commercial space with a hotel, The Ritz-Carlton Residences, Bangkok will be far from the madding crowd. It boasts a discreet entrance away from the main road, which only owners and visitors have access to. While its lobby sits on the ground floor, the 209 apartment units are located from the 23rd storey onwards. Then there's an amenities floor on level seven, and a residents' lounge on level 54.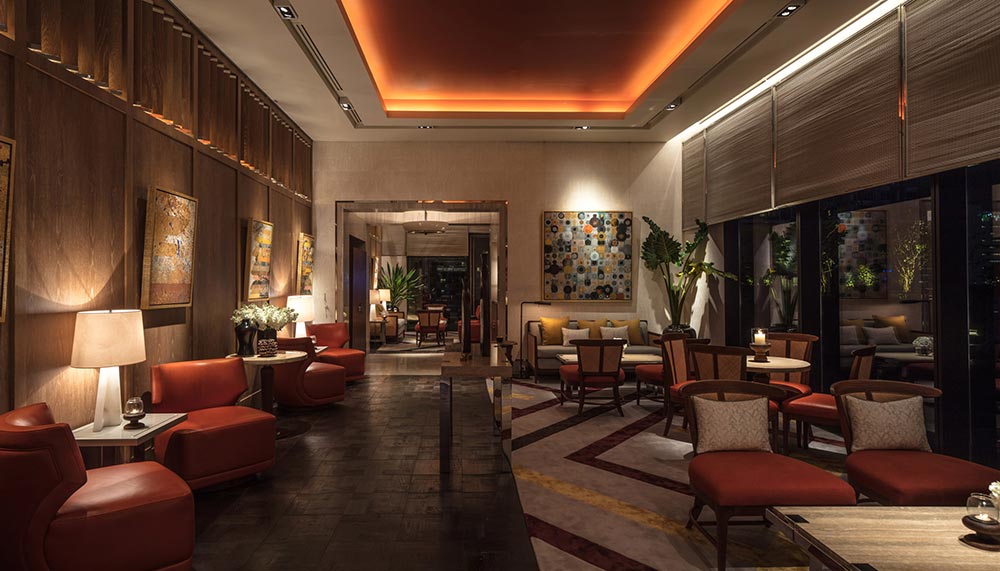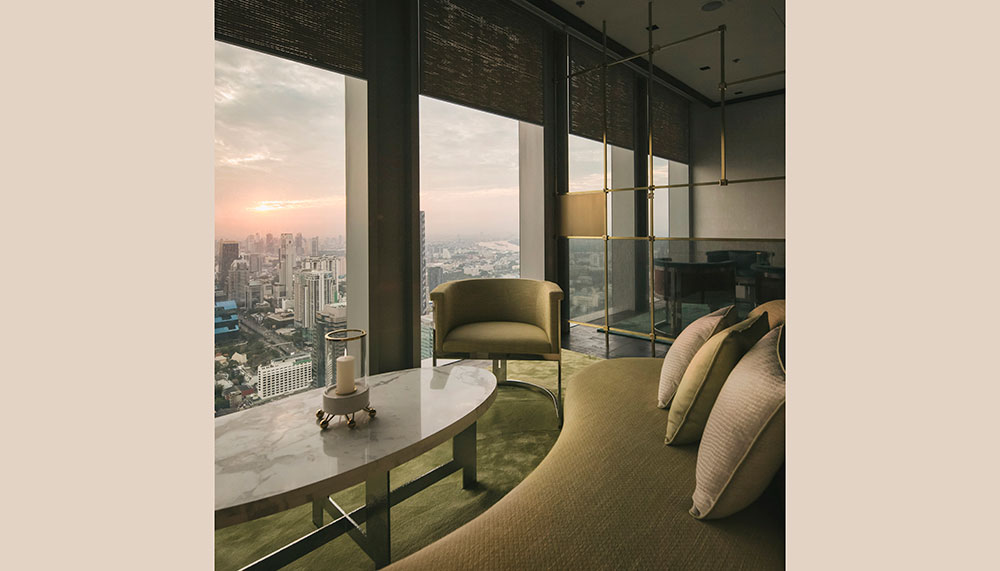 The residence itself is divided into two categories: Tower and Sky. Both are home to sizeable bedrooms (where each can fit a king-sized bed) and each bedroom comes with an ensuite bathroom. But that's where the similarities end.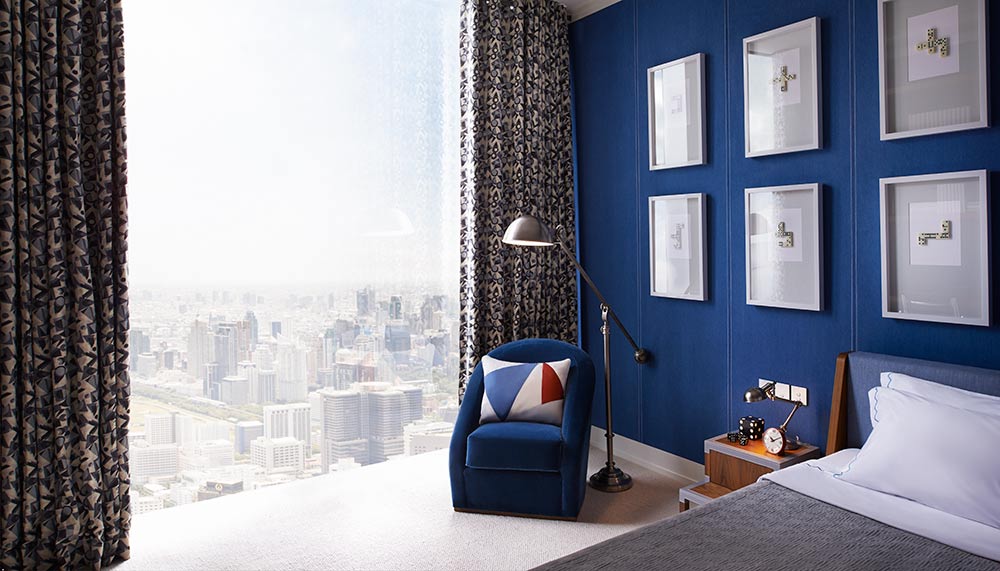 Decision: Tower Or Sky Residences?
Tower Residences (from THB65 million, S$2.66 million) are the smaller of the two, and come with more standard layouts. Located at levels between 23-54, ceiling heights are at a generous 3.1m, and owners can choose between two- to four-bedroom options. Depending on the unit purchased, you'll also enjoy 270-degree views of the city.
The more impressive of the lot is, of course, the Sky Residences (from THB164 million, S$6.71 million), with a generous ceiling height of 3.4m. This is where Scheeren's magic can be felt.
Each apartment unit is much larger, with three- to five-bedroom configurations. The Sky redsidences also sit on a higher floor, from level 57 onwards, with four penthouses occupying an entire floor each. The 'missing pixels' are actually skyboxes (an entire glass box forms a balcony of sorts) and sky terraces. With these additions, Rawlings estimates that there are approximately 120 different possible layouts of the Sky units. This means that your neighbour's house could look completely different from yours.
Rawlings admits that those units are what makes the difference in a new-age home. "The ones on paper that looked the most awkward have become the most interesting in reality. What [Scheeren] created were apartments that had individual personalities."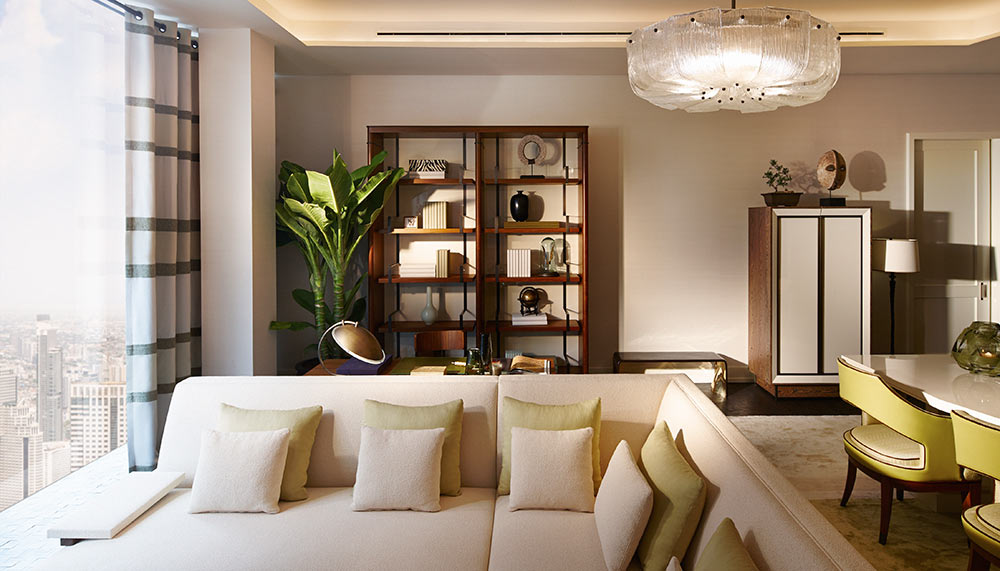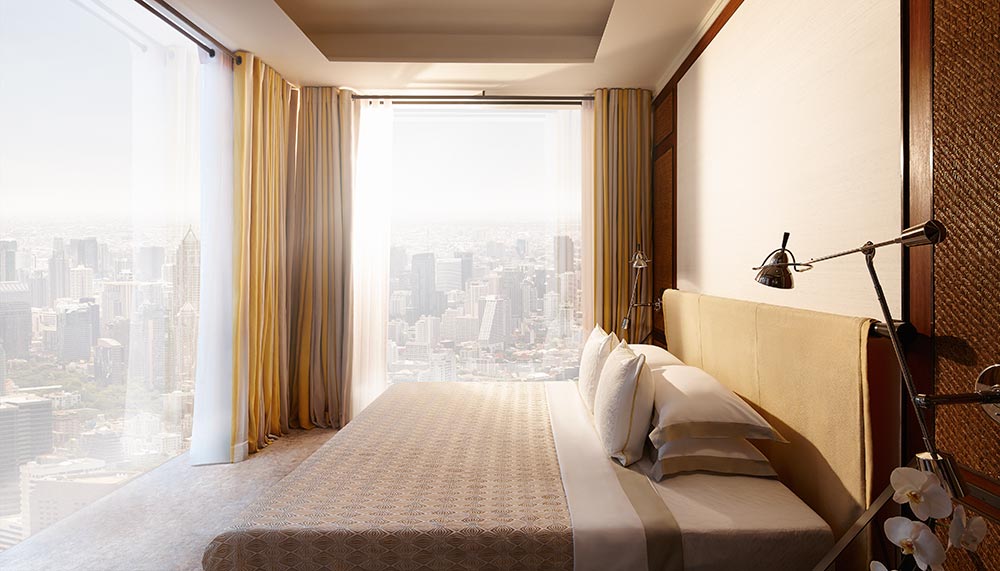 Thai Influence With A Western Touch
The residence is deeply saturated with Thai influences, but don't mistake that for traditional architecture throughout. Instead, Rawlings has taken traditional Thai design cues and used them to accent the ultra-modern space.
From the hammered pillars to the Thai silk-covered walls, each piece of furniture and artwork was created locally and specially for the residences. The same goes for the bamboo fibre carpets, and textured, uneven floor tiles are used in the apartments' dining rooms.
The artwork (save for one or two pieces in the lobby), was created by local artists, some of whom were talent-spotted at Chatuchak market.
Larger Than Life
And while Rawlings and his team "got there in the end", the residences did give him a run for his money. Take, for example, the master bathrooms. While Tower Residences come with a freestanding tub, the owner of The Ritz-Carlton Residences, Bangkok wanted a UFO tub in each of the Sky Residences. "It's the only requirement he had," Rawlings says, "Of course we had to do it".
As the UFO tub was a good 2m in diameter, there was only one way it could fit in the bathroom. The construction team used a crane to lift each tub into to the apartments before the glass panels were installed.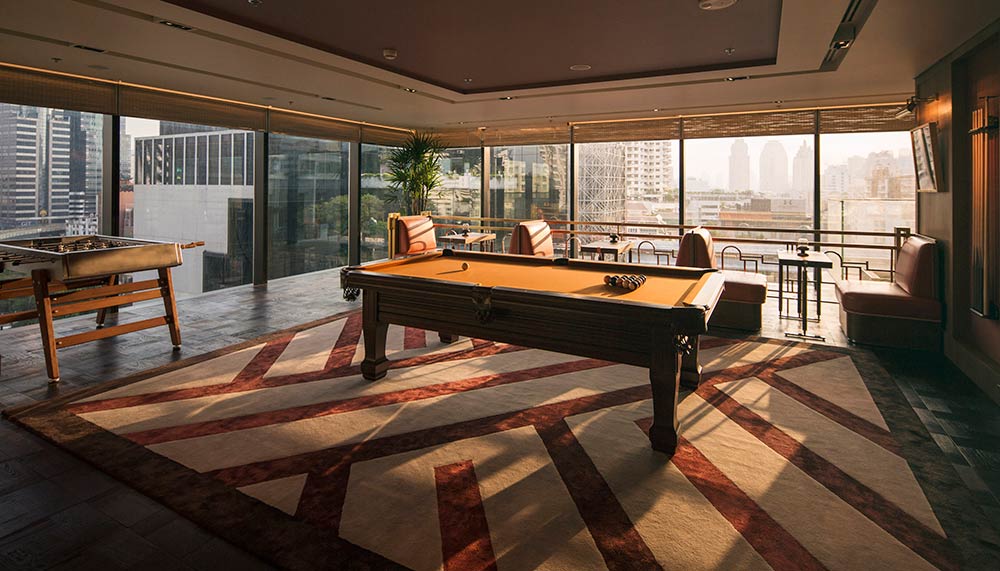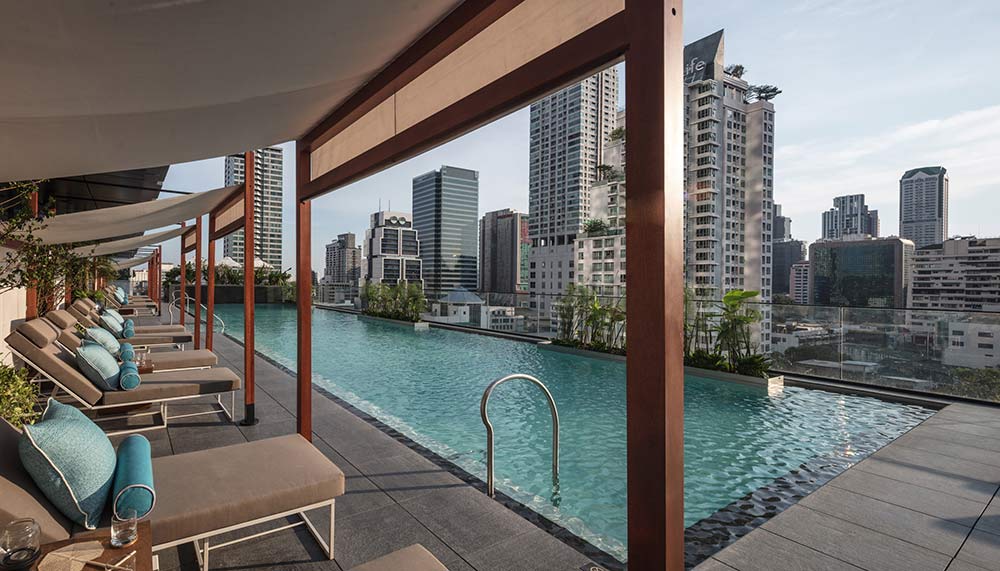 And as you'd expect in any Ritz-Carlton property, amenities are plentiful. Apart from the usual gym, pool and barbeque pits, there's also a games room, 16-seater cinema, and private dining rooms where you can hire a private chef for a dinner party.
It's difficult to find fault with the property that has been designed with finesse and determination. But one thing does come to mind. The residence is constructed right beside a cemetery, and can be seen from certain units. It's certainly something to think about, considering you're splashing out good money on a luxury home. That aside, does The Ritz-Carlton Residences, Bangkok walk the walk? Yes, it certainly does.