Leaving a Green Legacy and raising awareness for sustainability through bite-sized digital content
When it comes to changing sentiment about sustainable living, Lyn Sia Rosmarin is as realistic as they come. The head of Prizm Group South East Asia and founder of K.Blu Swimwear knows that lasting change takes time, as only a collective effort will do. As such, she's taken to doing her part for the environment through her company Prizm, as well as her personal platforms. Prizm is an integrated digital marketing agency that is also committed to raising awareness for sustainable business and sustainable living. 
Why is business sustainability important?
Companies need to have the bigger picture because cooperative action can effect positive changes. Studies have found that the most profitable companies also happen to be the most sustainable. Those with high ESG ratings are star players in the market, because sustainable practices do reap long-term benefits. In that regard, I hope to help companies showcase their sustainable strategies, products and services, by raising awareness via digital content to their consumers, investors and shareholders. 
Is this a core tenet of the Prizm Group?
I recently took on the role of country manager for the Prizm Group. One of the main growth goals that the co-founders of the company and I discussed is to work with companies who are trying to make a difference for the next generations to come, and also to help come up with more strategies in ESG.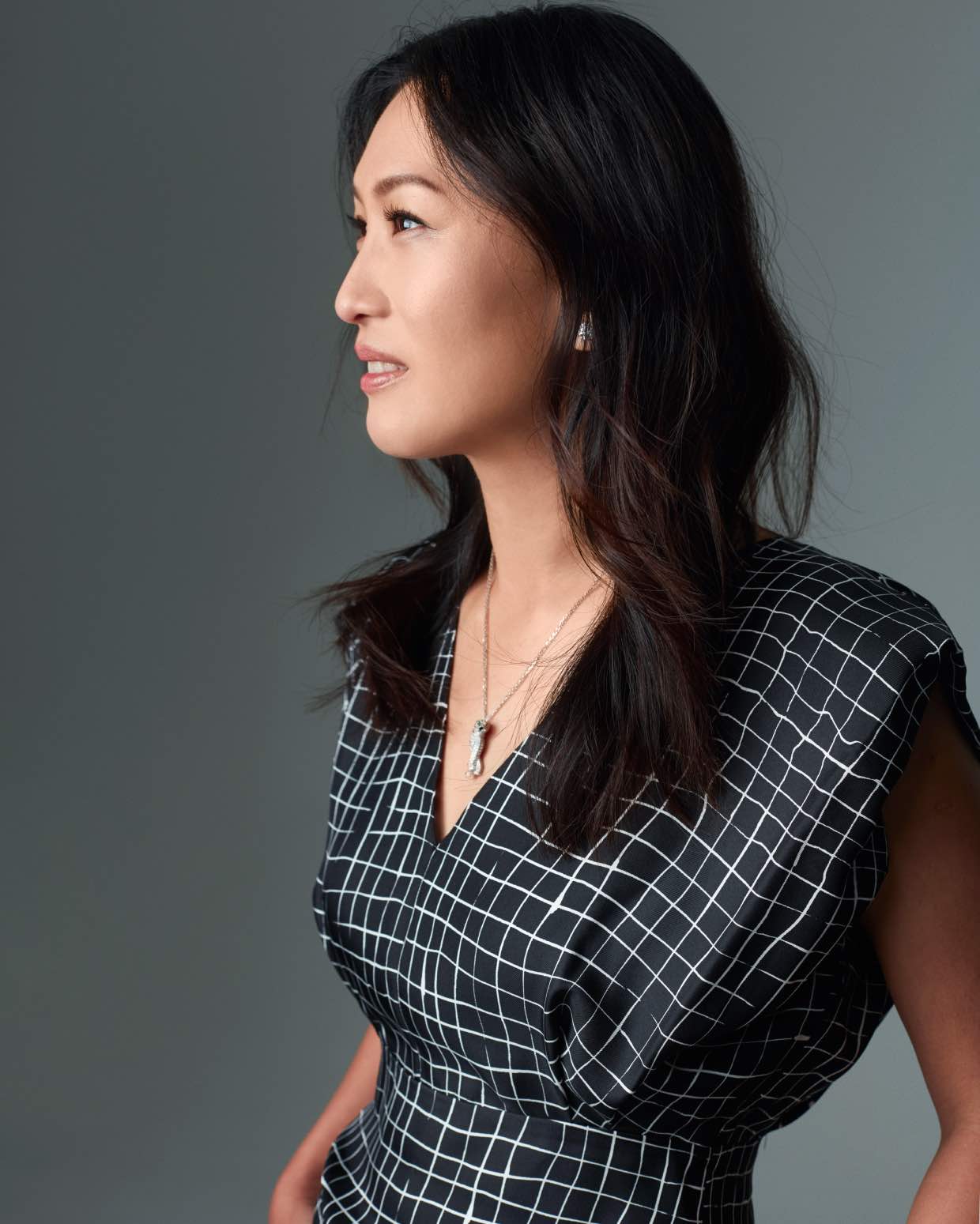 What was the defining moment that made you believe in sustainability?
Before Prizm, I founded a local swimwear company called K.BLU Swim. Over the last eight years, or initially, when I first started my journey, I realized after visiting all these manufacturing plants, that apparel manufacturing incurs a lot of wastage. You realise that there's so much wastage on fabrics and there's wastage on every single component in the manufacturing process. 
I learnt to work with a particular manufacturing method, which is called sublimation. I'm able to make the clothing in a limited quantity format where there's no wastage of fabric, and when it comes to printing (the fabric), I don't use water at all. Water is very important in emerging countries like India and Vietnam so sublimation is a very sustainable way of making clothes.

It's only after eight years with K.BLU that I gained the experience to reduce wastage in the process of making clothes. I think that struck a chord with me and I said to myself, "If I could reduce wastage when I make clothing, there's a lot more I could do."

And it's not just apparel manufacturing; there could be a lot of other things that you can try in terms of sustainability. My experience and my exposure were only limited to one category. But now, I have access to Prizm's resources, I have a lot more digital channels to put my voice out there.
What do you think are the key messages that other people need to know?

I think the easiest thing to adopt for people are the three Rs: recycle, reuse and reduce. Because it's easy to act on and it's easy to incorporate into your daily lifestyle.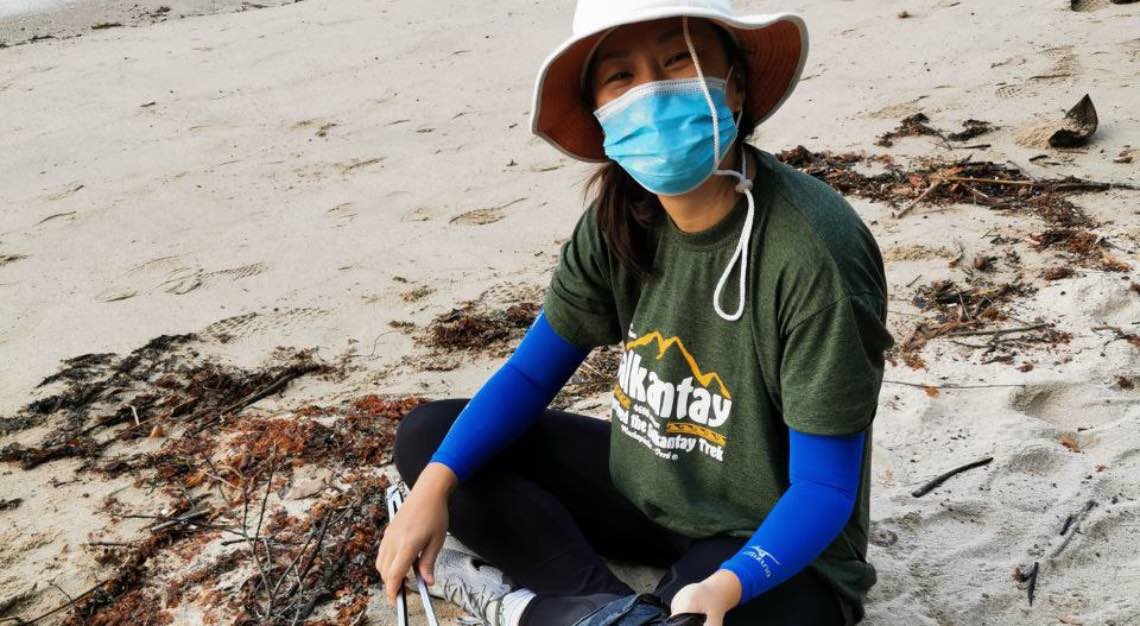 Did COVID-19 affect or influence you in any way?
I went to join the East Coast beach cleanup and found it so fulfilling. It fed my soul and it fed my desire to do more, so I started an account on Instagram called Pistachio Green Defenders. It's just an Instagram platform that I'm currently working on with Prizm in the last six months, whereby I produce bite-sized content for the public to help them understand a little bit more about reducing carbon footprint or having a better or healthier wellness lifestyle. Things that are generally good for you and me and come in a bite-sized format – so people can easily understand and adopt. 
What else do you think people can do in working towards a sustainable lifestyle?
It's just the little things, but when they're ingrained into your lifestyle, the little actions add up. For example – I'm a coffee drinker – so even with Nespresso, you can recycle all these capsule pods and send them back. So, little things like that, even if you're drinking coffee. Or if you have leftover food at home, you can compost it into fertiliser for your houseplants. I always take my Tupperware and my coffee cup out so I save on using plastic in that way. If you can donate to (or support) an eco-business that's trying to make a difference and make a change, then that's a big win.
How do you get through to people? Must it always come down to incentives?
Social media content is one, but the other way is also through actions. Do it yourself, and then show it to people; it's the only way to get people to follow. Because you can't preach it and then you don't practice it.

Give in terms of donations to charities or donate to companies that make a difference. Personally go out and do things yourself, like participating in a beach cleanup or collection drive, or picking up junk for companies that can reuse or recycle and sell them, so it becomes a circular economy. I guess it's the little things like that; they can help make your voice a more credible one, and people will listen.
On the subject of social media content, I came across a video that you made on Leaving a Green Legacy. What spurred you to make that?
There's a lot of interest in EVs at the moment, because the government has been calling out 2030 as the year we're going to have EV charging points all over the country; the power grid will be ready, and everybody should adopt EVs by that time. But I feel that at this moment in time, the EV adoption rate is still somewhat slow, because one, it is expensive. People cannot seem to measure and appreciate the value of an EV over that of internal combustion engine vehicles. Two, the public is unsure about the safety. They also have range anxiety, because charging points are not set up everywhere in Singapore yet. We need to keep people well-informed.
That's why I thought we should make EV-owning something relatable to people who have wondered about owning one. Making this video was a passion project that also provided a great talking point on how we can make EV ownership the norm before 2030. 
Are there companies that you are hoping to be able to work with so you can cover more ground?

Prizm is an integrated marketing company with refreshing solutions. The companies that I've been speaking with like the idea of game designs, because they connect to the millennials. Video content as well, because it's such a powerful medium to reach all demographics. These digital components help elevate and improve awareness of all these consumers on sustainability topics in a manner that's relevant to the products they're trying to sell.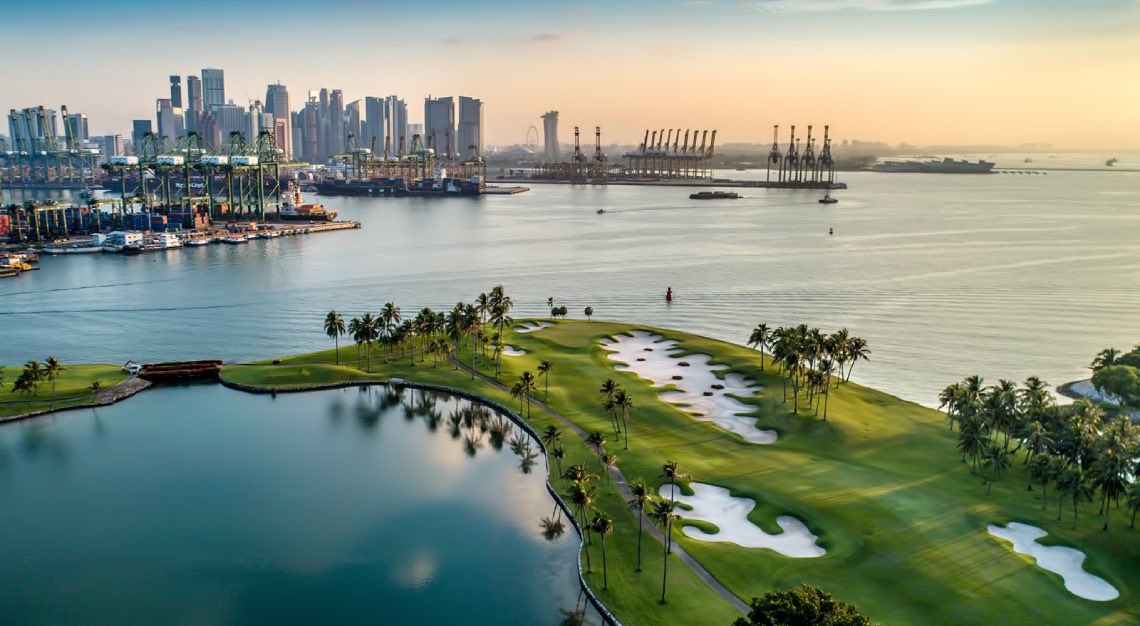 I noticed Sentosa Golf Club was featured in your video as well. What are they doing to promote sustainability?
They've adopted sustainable practices. For example, they are using lithium battery-operated golf carts. The irrigation system is powered by clean energy and solar energy, and they have been composting food wastage from restaurants within the golf club and mixed them into fertiliser for the grass. I feel that they have undertaken massive sustainable efforts for an outdoor sports venue.
I guess the objective is to reach out to companies that are doing this and try and help them raise awareness?

There are two parts to driving sustainability. One is where people like you and I are trying to do our part to help make life easier. The other is helping companies set their direction. For example, do you have a set of rules within the company? Are you investing in sustainability actions? Do you have a chief sustainability officer on your yearly P&L report for shareholders? Do you then have information or content to share on what your efforts are skewed towards? The next decade will be a race where everyone is racing each other to reach their sustainability goals. But it's a good thing for everybody. 
I think, generally, people don't want to talk about it. Many of my staff tell me that they're afraid to talk about these topics. So I asked, why? They say that when they talk about it they feel like they have to be up there preaching it. It's almost like, if you want to talk about Impossible Foods, you must be vegetarian or not eat meat anymore to talk about these things. 
So when it comes to talking about sustainability, it's like taking one step forward and three steps back. They're afraid they'll be judged because they don't practice what they preach. Everyone's afraid so we just avoid the topic. Because if you don't walk the talk, then it becomes a very contentious conversation and it's going to come back and bite you in the butt.
So at the end of the day, it comes down to the individual?

It comes down to being able to relate. The goal that I'm trying to achieve is to build bite-sized digital content to get it across to people. If people choose to do one thing out of 10, that's fine! It's already a positive change. I cannot tell people to follow it religiously; I think it's hard. But if it's more of a constant reminder, then people may eventually try to do it – if you are genuine and convincing.