The latest release from the Speyside distillery's Time series is an ultra-rare collectors' dream
Royal Salute's master blender Sandy Hyslop inherited a sizeable batch of Scotch when he started in his role in 2005, and made the decision to transfer some of the choice distillations into a single oak cask to mature further. He's been carefully tracking the progress of its flavour profile since then, and this year Hyslop finally decided that it was ready for the world.
There is not an abundance of this new, meticulously timed offering – with only 106 being produced (US$30,000, or around S$40,887) you'll be lucky to get your hands on a bottle. Royal Salute is well-known for their porcelain containers but this time the distiller has opted for something a bit more special: handblown Dartington Crystal that has been specially designed for this release, and certainly does its contents justice.
With the youngest whisky in this blend being a ripe old age of 52, I was hesitant to try it – not because that technically makes this drink Gen-X, but I find that when some whiskies get older than about 30 they can take on too much barrel and become far too oaky and dry for me. But the team at Royal Salute have managed to bottle this expression at just the right moment in time.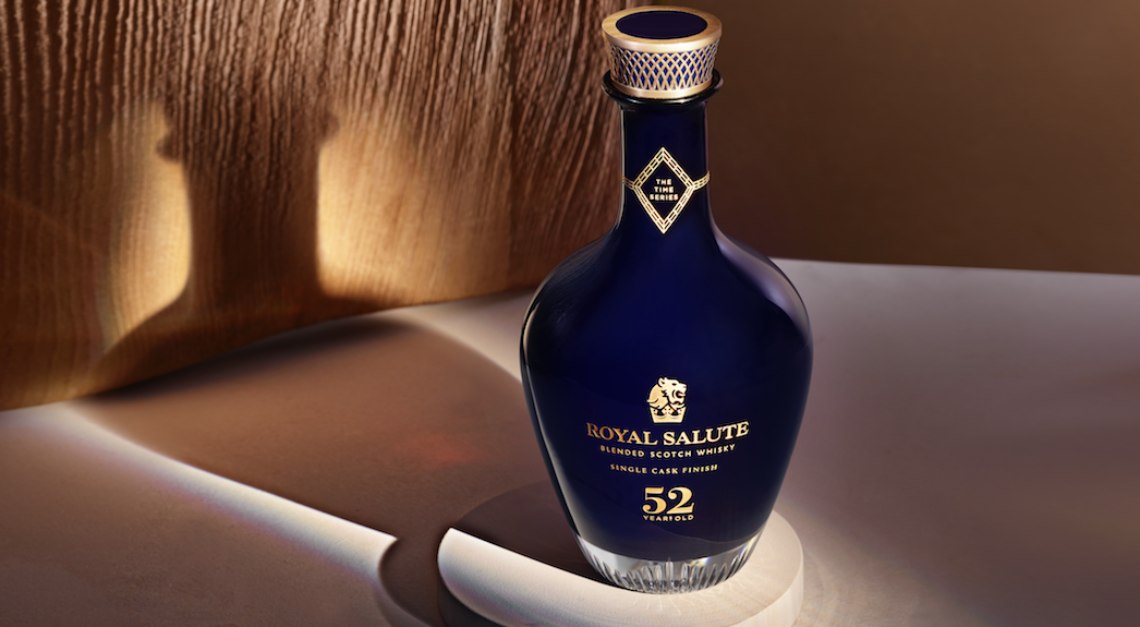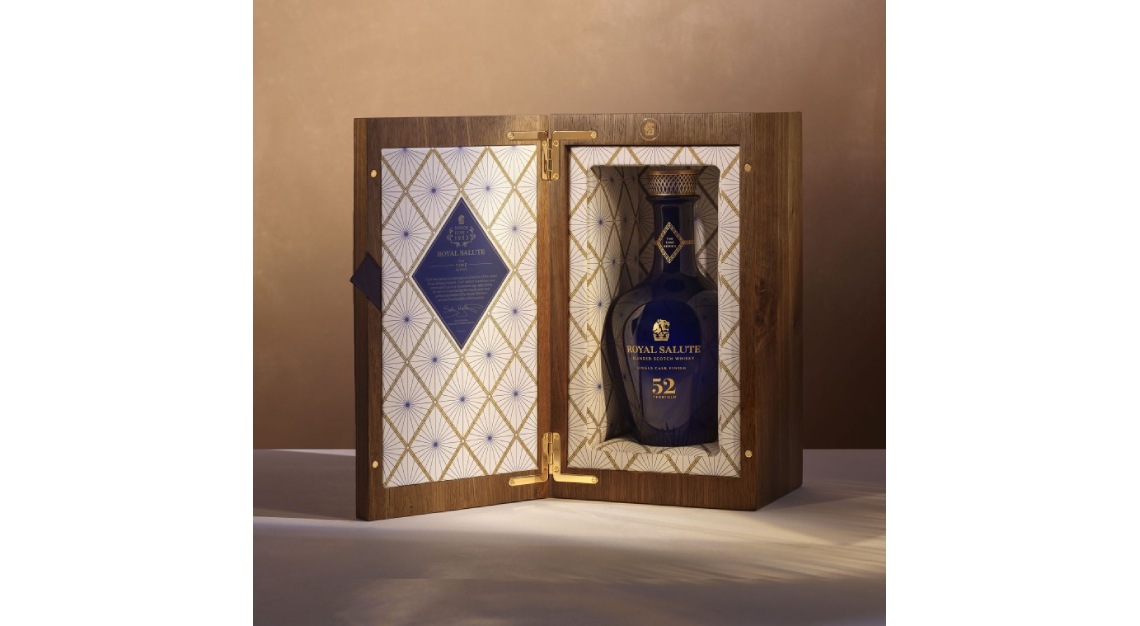 You can instantly tell how it sits perfectly within Royal Salute's family of offerings: not incredibly oaky or dry whisky (as mentioned above) but packing incredibly sweet notes at first with a real sense of oranges and pears with those fruits even coming through on the nose, with spiciness and hints of liquorice following closely behind after that first fruity hit.
It's not one to be knocked back after a long day. As Hyslop says, this blend has "an unrivalled depth of flavour and unbelievably complex characteristics", and this is in part thanks to the mix of whisky varieties and the barrel varieties that have been used here. Even those there is so much going on, there's still a great clarity to this drink, and that is in part thanks to Hyslop's bold choice to keep everything in one barrel for the past decade and a half.
If you are one of the lucky few that get their hands on a bottle of this special blend, I'd recommend adding a couple drops of water before you take a sip to coax out the aromas and flavours. After all, you'll want to savour every molecule of flavour, while making a toast to time itself.