The organisation's director brings aims to further improve the lives of the country's citizens and work with other NGOs to sustain a scalable business 
Who would have thought that starting a hospitality school to bring five-star service to the city of Siem Reap would one day expand into a foundation with four main avenues to help citizens? Cambodian businessman Sokoun Chanpreda may have had an inkling then, and struck when the iron was hot.
In 2004, when there wasn't five-star luxury accommodations in Siem Reap — and travellers were limited to businessmen and the adventurous backpackers — Chanpreda had a vision: To start a hospitality training school for the locals. He saw this as a long-term, win-win situation. Students would learn English and be equipped with the necessary skills to work in a hotel, while luxury hotel groups would be able to hire locals who have been trained. Best of all, education was free.
At the same time, Chanpreda started Shinta Mani Club (now known as Shinta Mani Angkor). Graduates of the hospitality school could put to practice what they learnt, and the school welcomed newer batches of students. A while later, Shinta Mani Resort (now known as Shinta Mani Shack) opened just across the road. The opening of the resorts, coupled with other luxury hospitality groups brought about the much-needed boost in Siem Reap's tourism economy.
During my review of Shinta Mani's third and latest venture, Shinta Mani Angkor Bensley Collection, I spoke to Brad Akins, director of Shinta Mani Foundation. Having lived in Siem Reap for a cumulative period of six and a half years, Akins has seen the foundation transform, and is continuously helping citizens do more for themselves.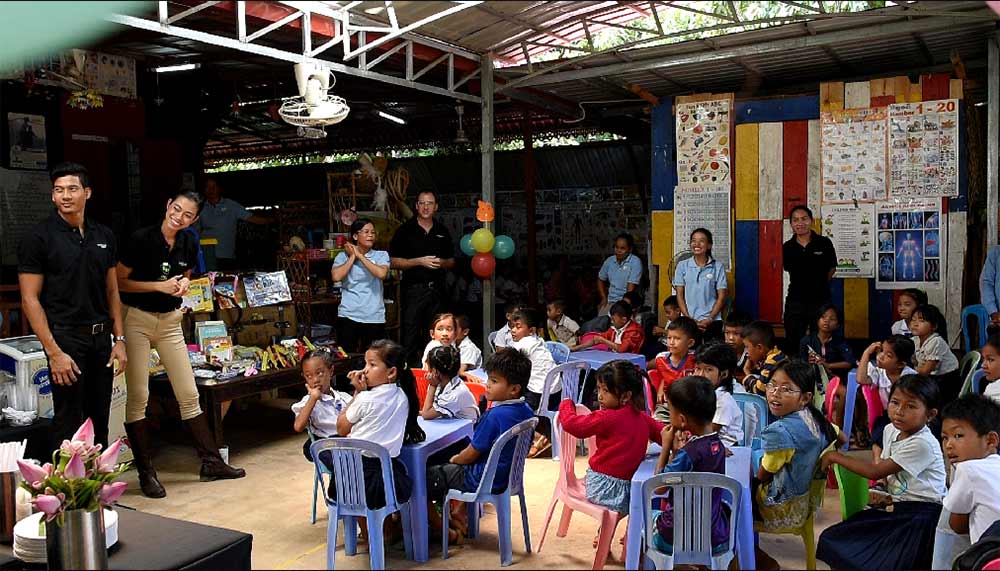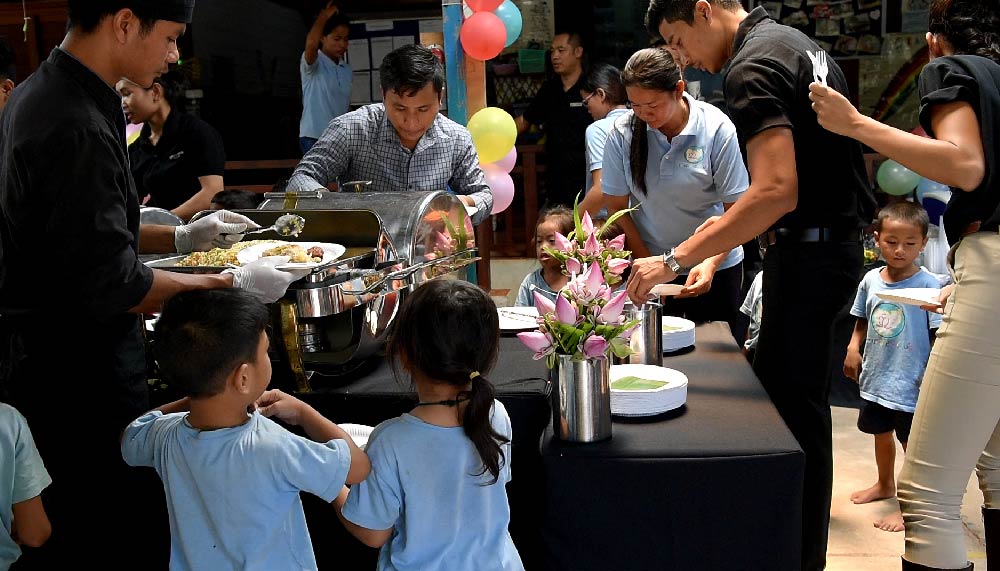 The foundation has transformed tremendously. You've grown from being a pure hospitality school, to one that now provides interest-free loans to citizens for their businesses.
Over the past 14 years, we've slowly funnelled our energy and money into four different initiatives: education, healthcare, direct assistance and microfinancing.
We continue to provide hospitality education, but also support local schools by building canteens, classrooms and water wells. Students are also provided free medical and dental checkups as we partner foreign medical and dental teams throughout the year.
We've also built homes and toilets for citizens, and provide emergency food aid. We usually focus on helping single mothers who don't have other support systems. The children are provided with educational opportunities on a case-by-case basis. Education may be free in Siem Reap, but to truly succeed and get ahead in life, they need extra classes out of school. That's where our donor support programme comes in.
And on the microfinancing front, we provide interest-free loans for locals based on their business plans.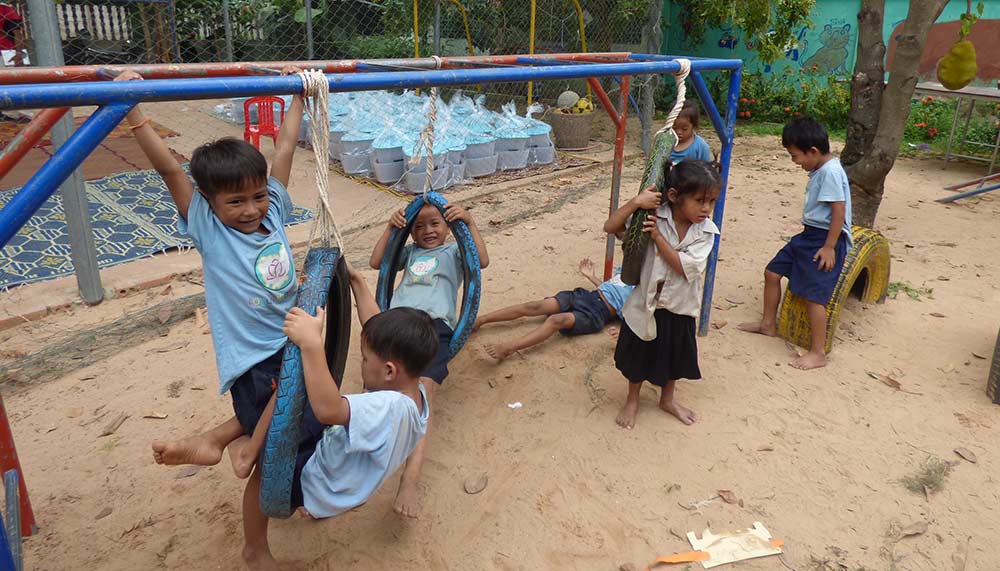 How do you decide who gets the loans? Most may not have a business plan that you're used to seeing.
We give them a loan based on a business idea they have, or skill they want to pick up. We ask them what their goals are, talk to them about problems they may face, and how they can solve it. It doesn't always work out though.
There was a lady who wanted to grow cassava. It's one of the top two crops in Cambodia (the first being rice). Everybody grows it, it's cheap, it's easy to grow, but the return is very low. The problem was that she didn't have her own plot of land. She had to rent the field from someone else and she also wanted to hire people to tend to the crops. She wasn't going to make money. We didn't give her a loan for cassava, but we did give her money for another plan. It worked out well because that year itself, there was a market crash, there was an overwhelming supply of cassava and many farmers ended up leaving their crops by the roadside to rot.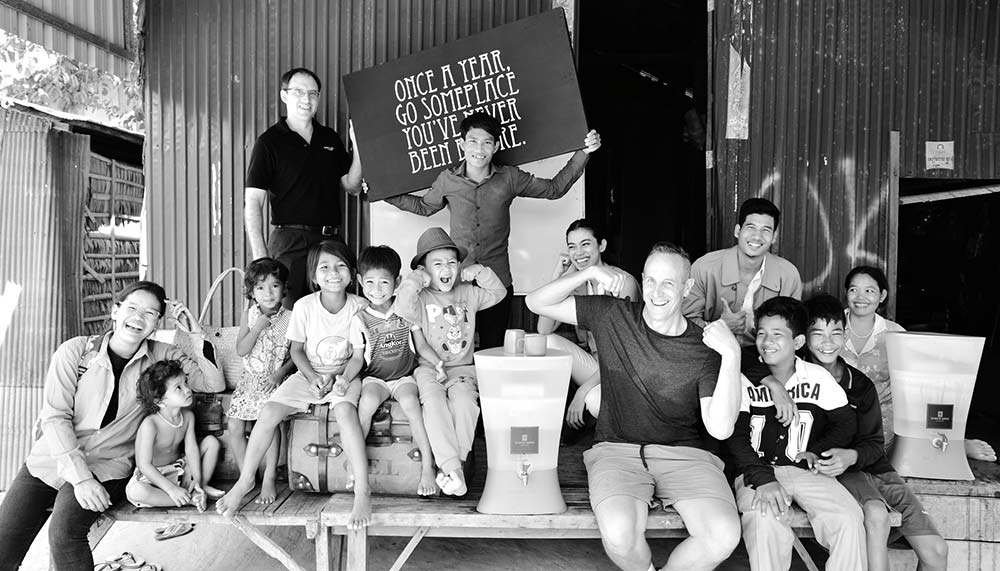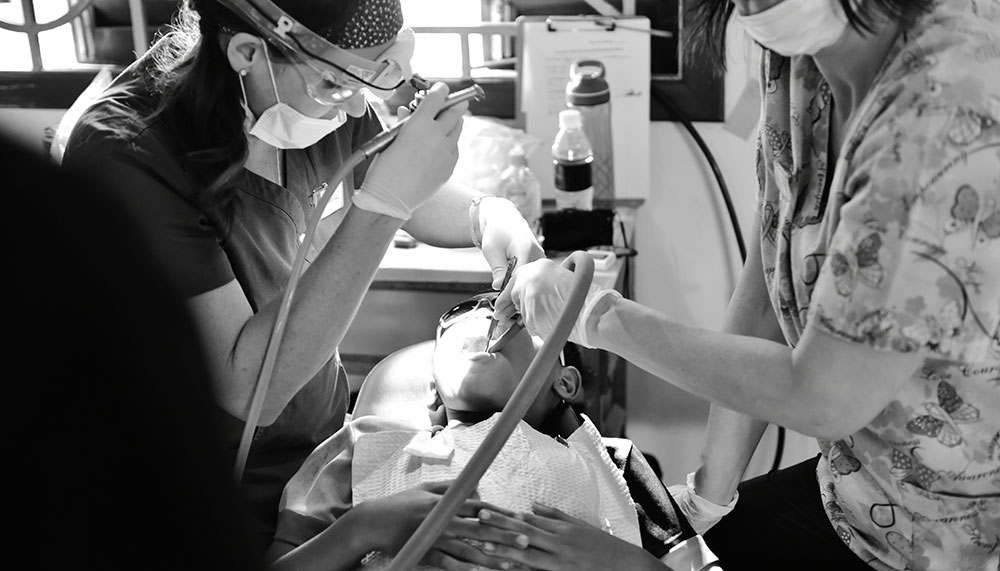 The foundation is providing direct assistance to farmers, but is it teaching them modern farming methods? This may be the key to improving their crops in the long run and lives in general.
The foundation currently has a farm in Banteay Srey where we experiment with agriculture and sustainable crops that are heat, drought and pest resistant. We see this as the base to conduct experiments, and when that's proven successful, we'll teach the locals how to do it.
I engaged the help of my friend, an Australian agronomist. He suggested some methods on how to grow them in our soil. We actually have lettuce, tomatoes, asparagus. We use some of it at our hotel's restaurants, but we believe more can be done.
We're also trying to microfinance drip irrigation. Farmers in Bangladesh are doing it and the yield has increased by 33 per cent. We believe that the systems are self-sustainable if done properly. We are very careful with our suggestions and loans, because in our field, it's been shown that people who fail are less likely to try anything else.
It's great that the foundation is finding other sustainable avenues for the locals as it feels like it's only a matter of time before Siem Reap reaches its saturation point for tourism. What will happen to the hospitality school then?
The average number of tour groups and visitors coming to the country has stabilised for the past four years, there aren't a lot more people coming in. We're almost at an equilibrium. I don't know how much further it can go. The hospitality school is great for now and the coming years, but I think there's only so much we can do once it hits its saturation. Our students can of course travel to other areas, and we can continue to diversify, such as with our upcoming project, Shinta Mani Wild.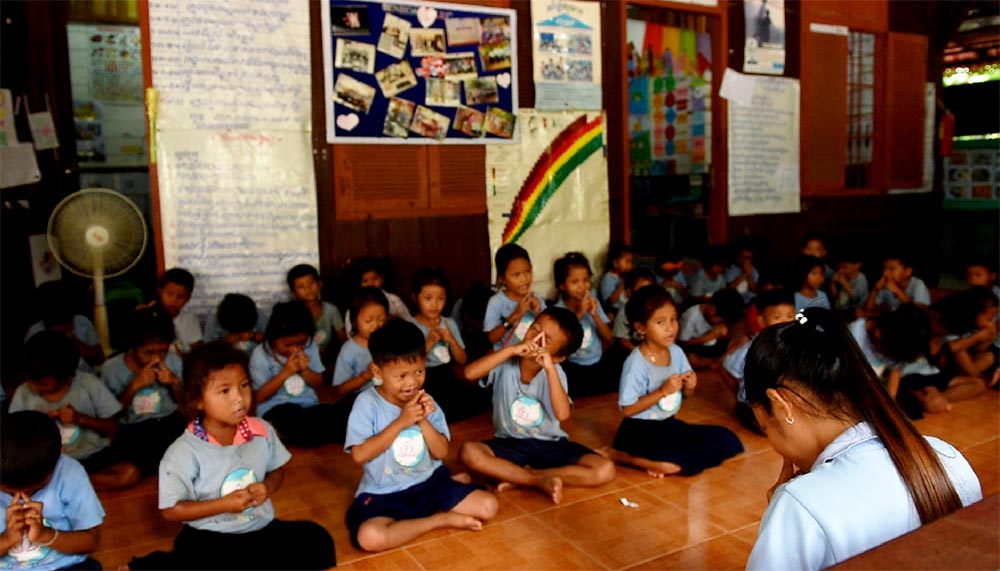 Shinta Mani Wild is opening at the end of the year in the south, right by Cardamom, Bokor and Kirirom National Parks. Will the foundation also bring its expertise there?
It's the brand and foundation's first wildlife protection project. We're partnering with an existing NGO that works with rangers, military, government. We're building ranger stations, doing patrols with them and picking up snares found in the forest. We'll have to do things slightly differently there too, such as teaching the locals not to log or poach, and providing them with alternative options of income.
There is also a resort next to where Shinta Mani Wild is going to be, and it's patronised by locals. The foundation is currently teaching its staff how to improve the standards of service and what they provide in the resort. That's when our hospitality school comes in. We want the other businesses around us to succeed, as much as we want Shinta Mani Wild to. If our neighbours produce a better product, it'll give them more income, it'll make the area much more lucrative in general.
That's quite an extensive long-term plan, considering the foundation will take its operational cues from the resort's opening. What other plans does the foundation have?
We have something in Phnom Penh that'll open in a year or two. Another project is located on one of the southern islands, and we'll be focusing on marine conservation there.
Charities always receive some sort of backlash. What would you say to those who're critical about how charities operate?
Charities are quite an emotional decision, and so sometimes logic doesn't really work. Not only do we have to work with other organisations to get things going, as a foundation, we have to develop ideas that have a meaningful impact. And even if we are not a business that is for profit, we still need to maximise our dollars spent.