Pedal To The Medal
It comes as no surprise that Automotive is the big theme for Roger Dubuis at the SIHH 2018, given that racing has always been in its vein. The Excalibur Aventador S, designed in partnership with Lamborghini, now comes in a stunning blue variation.
The face-lifted version also sports five new patents, including a 2x 45-degree V-shape concept, weight-reduced mechanism and and quick friction optimisation. Sounds like a lot of hyperbole? Maybe, but it is Roger Dubuis after all. If history has shown us anything, it is that the brand can and does deliver on its claims.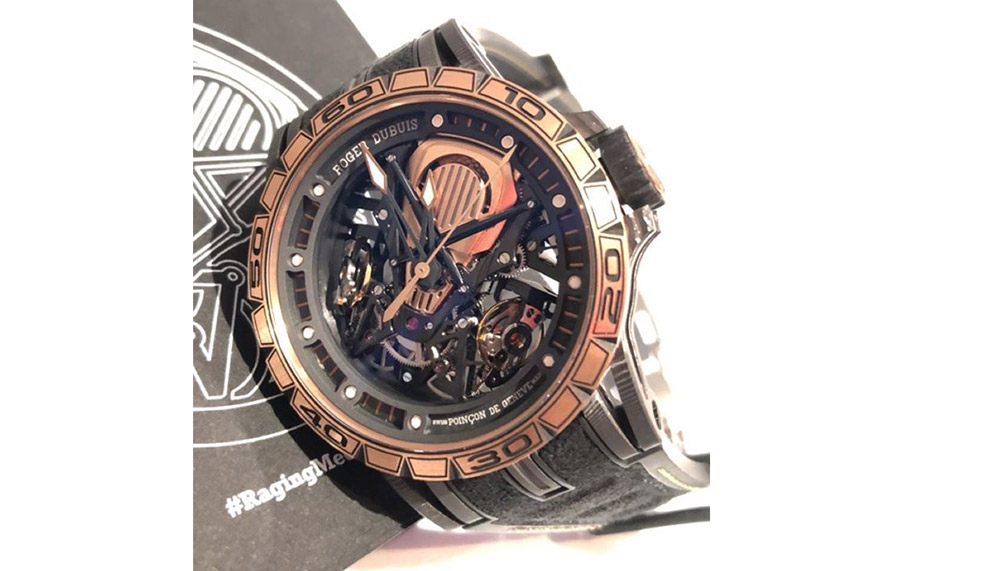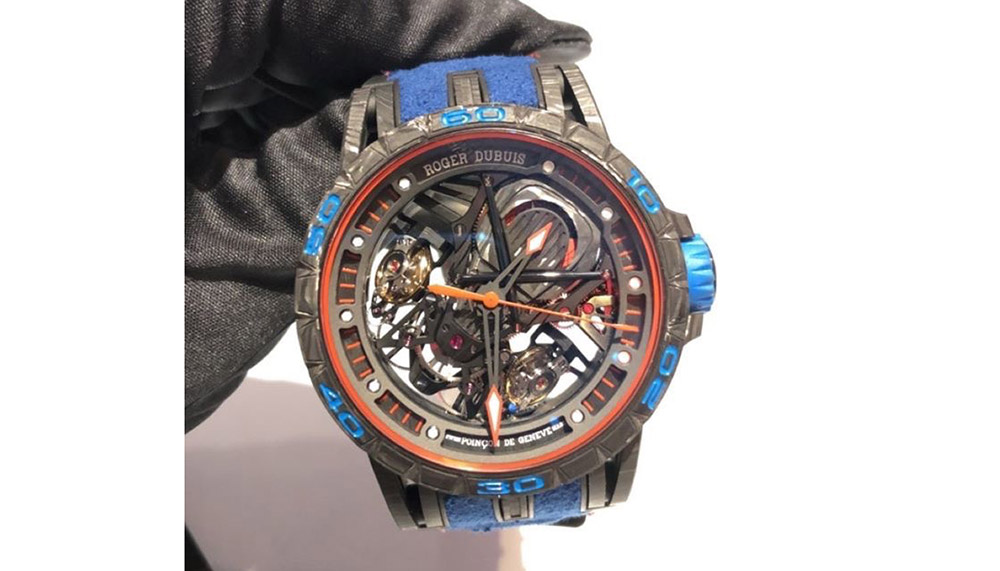 The brand rides even deeper with its collaboration with Pirelli. Think timepieces using used Pirelli tyres, seven different liveries to mark each tyre available, and a Quick Release System for ease of changing straps. It's also a race against time, as these pieces will only be available from May to June this year.
We'll be posting daily roundups of SIHH throughout the week, along with in-depth analyses later on in the month, so stay tuned. In the mean time, follow us on Instagram and watch our InstaStories for the latest happenings at SIHH.