Andrew Leci waxes lyrical on new kids to the culinary block, and pronounces the advent of a very desirable residence
When I attend food tastings, I always bring a notebook and pen. They are 'props', but they are comforting. If conversation dries up, or there are awkward moments between the often-strange bedfellows attending the feast (excuse me for mixing my metaphors) one can always pick up a pen and pretend to write something, until someone else has taken up the slack and said something mildly interesting. This doesn't always happen, by the way.
Over a three-hour dinner at Sommer recently, I managed to scribble three vaguely coherent lines, and make two doodles that my psychiatrist – who dabbles in graphology – wouldn't have had a field day with. Such was the delightful nature of the company, and such was the excellence of the cuisine created and served up by head chef, Lewis Barker, who, at the tender age of 27, is cooking up a storm and is definitely one to watch in Singapore's fine-dining scene.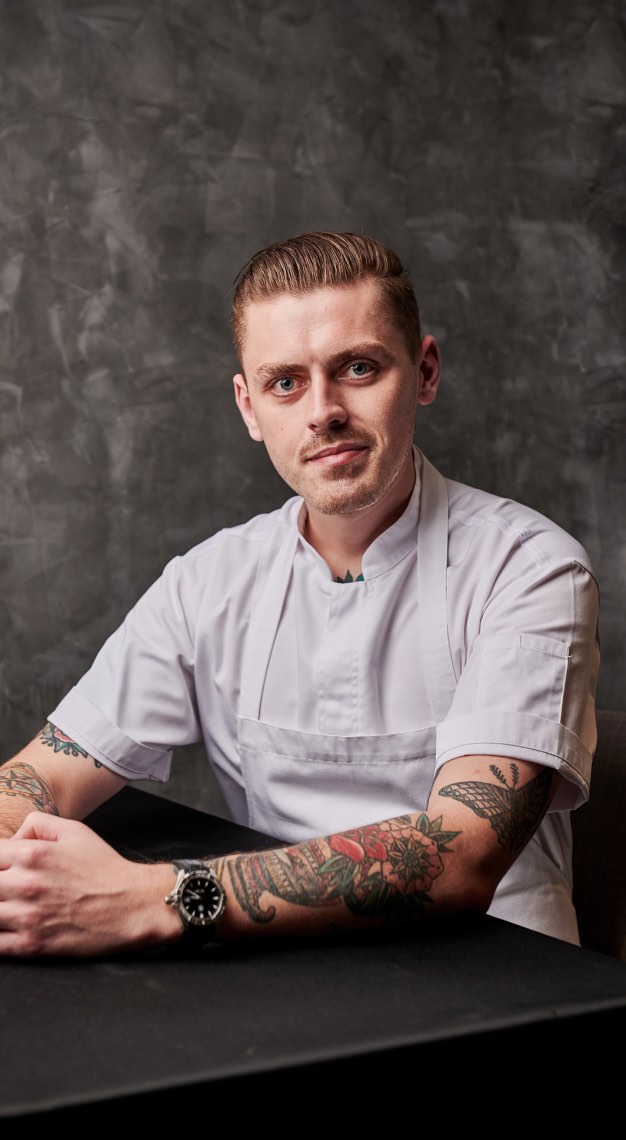 Not everything worked in the six-course Inspiration menu – the Dry-Aged Irish Duck was my least favourite dish, despite the protein being perfectly cooked and geometrically resplendent. Duck can be quite metallic in taste; 'tinny' even, and this dish didn't have the necessary antagonistic acidity or vegetality in the other elements to counter, in my opinion, while the attendant liver parfait just made the whole melange a tad fulsome.
Honestly though, this is about the only hint of criticism it would be possible to come up with in a menu and a variety of creations that manifest an extraordinary understanding of complementary ingredients for one so young. Yes, I am going to harp on about Barker's age, because his talent is precocious, and I'm kind of jealous. He has no right to be coming up with food this good with so little experience. Doesn't he understand the concept of suffering for his art, and spending more time turning carrots and making endless sauces endlessly before even contemplating head chef status?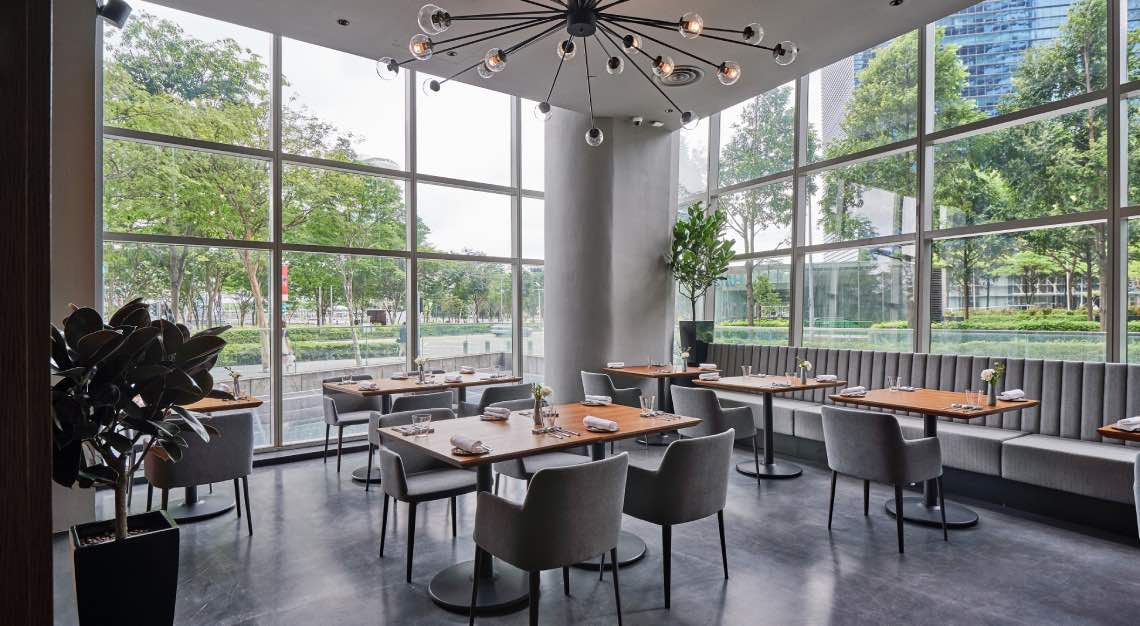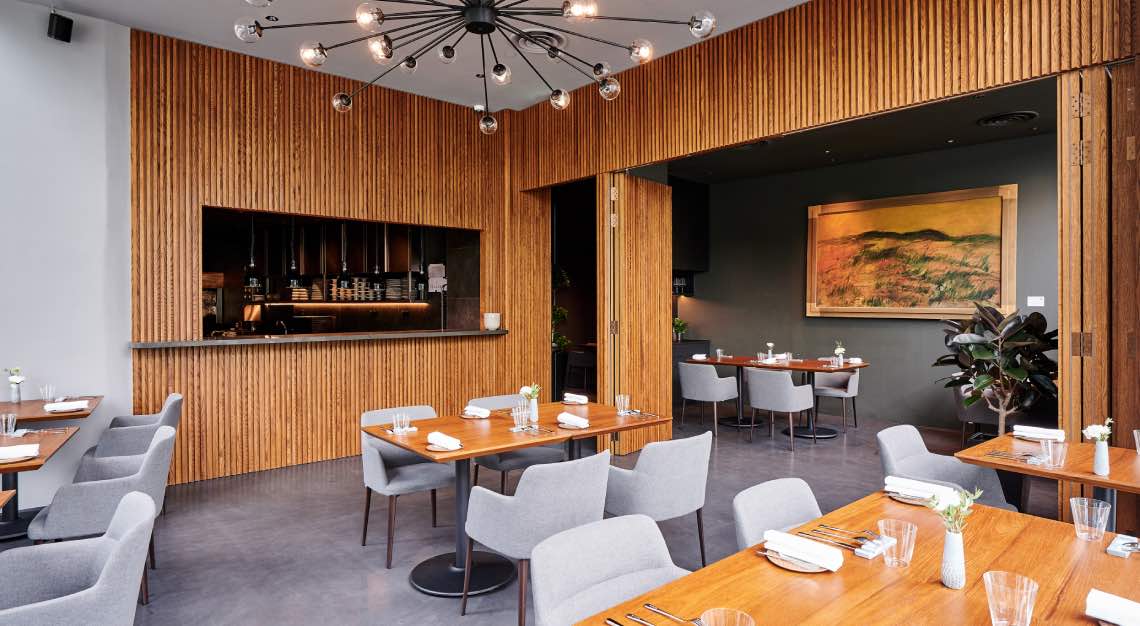 Clearly, he doesn't, and that's a good thing. The whole apprenticeship scenario is a thing of the past these days, and the 'you have to pay your dues' ethos has been eschewed in favour of getting on with the job and proving your chops, irrespective of age or experience. Let's face it; how many app designers spent four years at college studying computer science? And how many college dropouts now run multi-billion dollar MNCs? Barker has earned the right to be where he is because he is very good at his job, and it's been a long time since I have tasted the food of a young chef who is so assured in his purpose and so adept in its execution.
What makes the cuisine at Sommer stand out is not the complexity – although some of the dishes do sound quite fancy. It's the simplicity inherent in the interaction of first-class ingredients and the combinations thereof. Barker gets it, and understands how things could and should go together, perfectly illustrated in the Majestic Oyster (apple, ponzu and caviar). 'Sumptuous' doesn't even do the dish credit, and I'm not one, usually, for dressing up oysters. Raw, clean, and twitching will always be my oyster of choice, but the flavours within the oyster that are brought out in this dish exemplify a remarkable understanding of tastes and textures.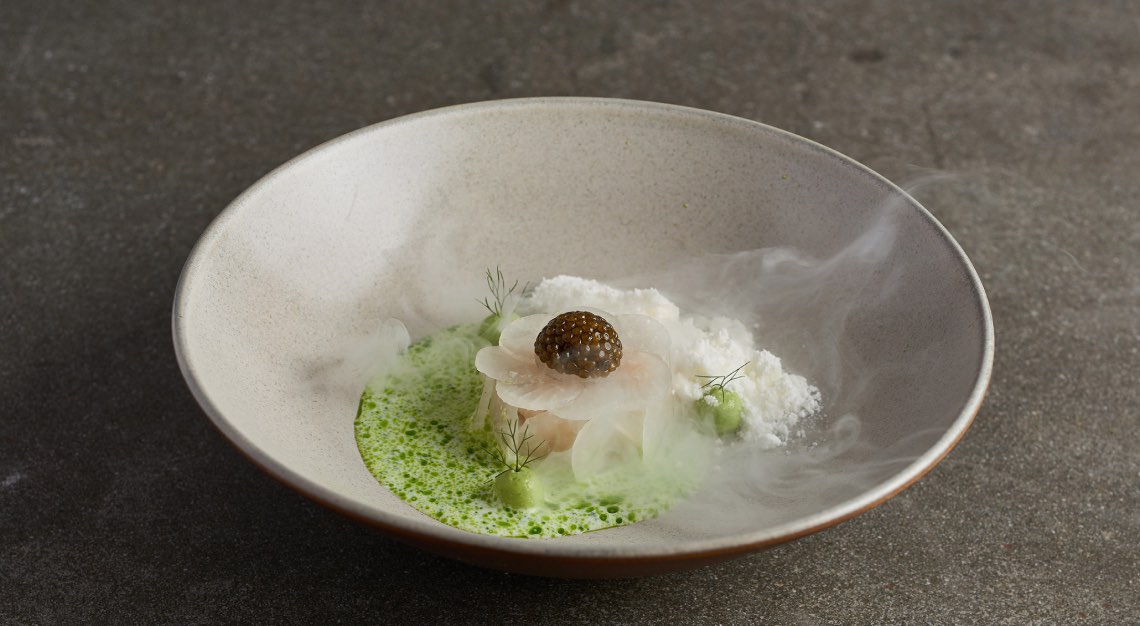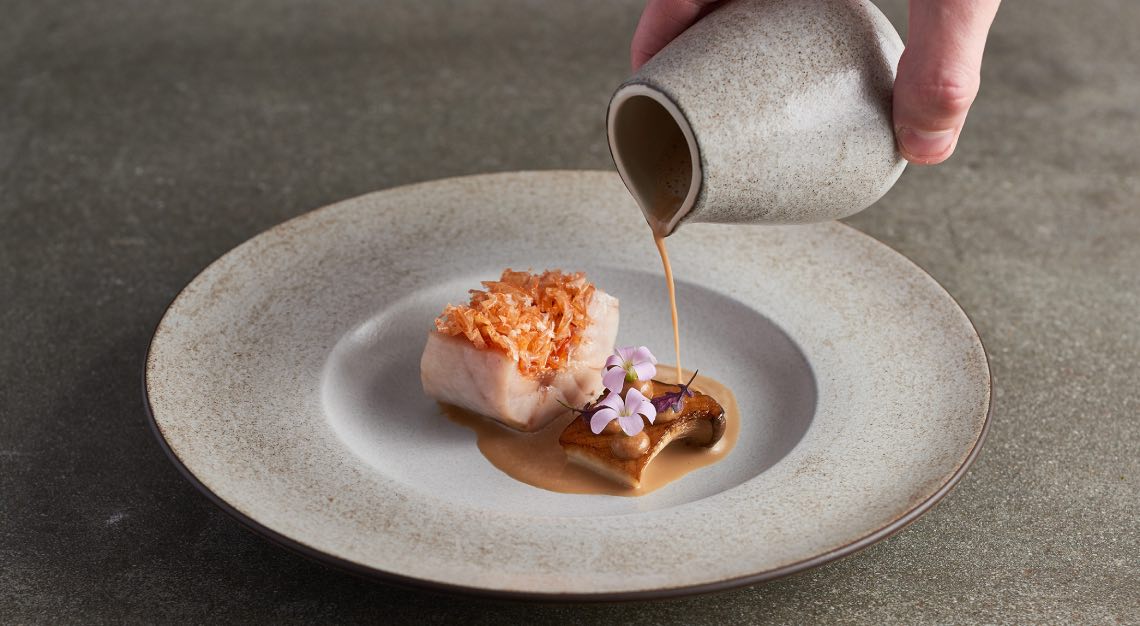 Superb too is the Line-Caught Brittany Turbot (petit pois, asparagus, Bayonne ham and wild garlic) that has an extraordinary feel. Forget about your expected white fish flakiness. This iteration of a delicate fish has power and magnificent texture, with accompaniments that provide the perfect contrast and enhancement – a slight, flat creaminess in the garlic; salinity from the ham, and non-acidic vegetality from the asparagus and peas. It's an almost perfect dish.
So too are the canapés – thank you chef, for not referring to them as 'snacks' (we're all getting a little bored with that) – from the Mackerel on Toast, to the Botan Ebi (ikura, finger lime – a sensation in a mouthful), to the Glazed Foie Gras (onion and black truffle) which is quite superb. Barker then displays his playful side by replicating in a dessert a much-loved candy bar from his childhood (that is, last week).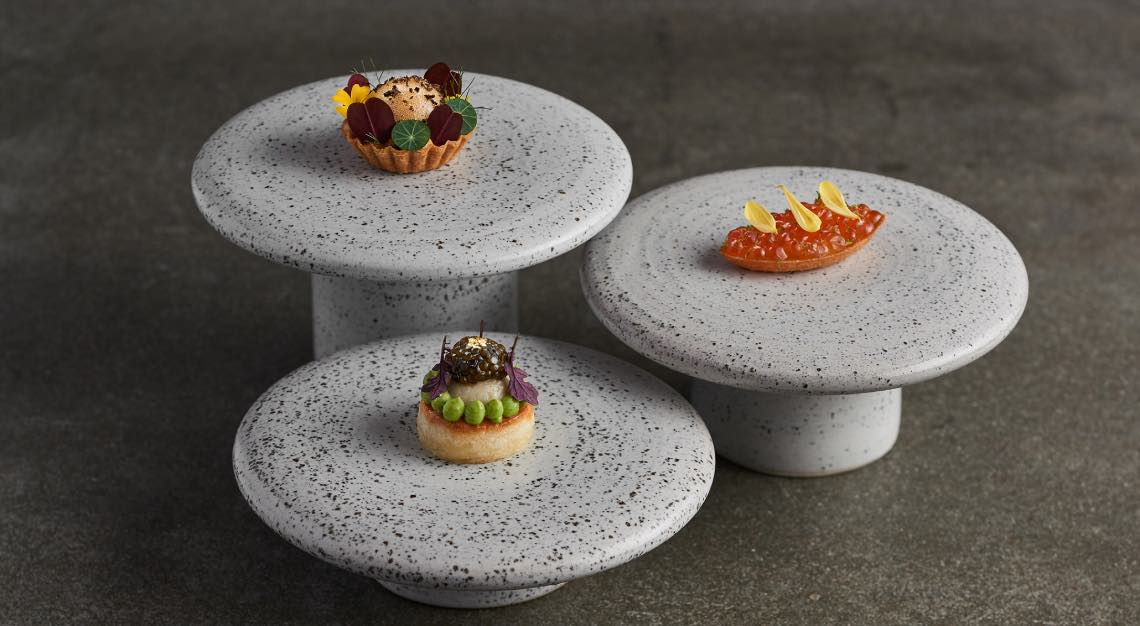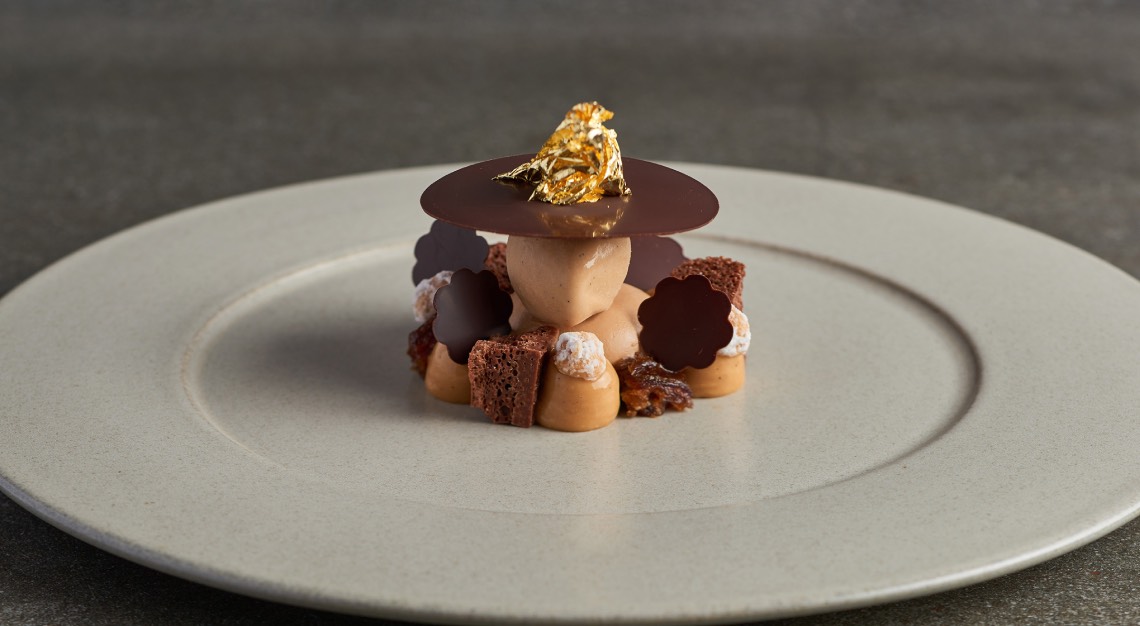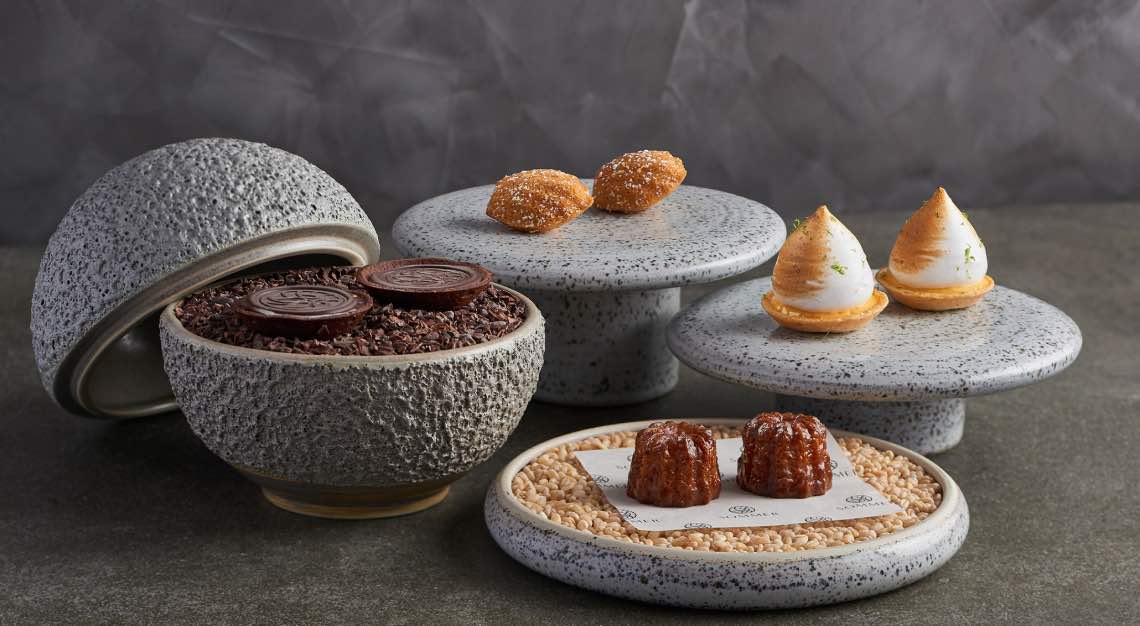 'Caramac' is a confectionery developed by Rowntree Mackintosh in the UK, and is a 'chocolate bar' made from sweetened condensed milk, butter, and a ton of sugar. It is utterly irresistible, as is the homage paid to it by the Caramelised White Chocolate (Piedmont hazelnut, Medjool date) piece de dessert resistance composed by Barker. I was transported back to a simpler time, when 'sweets' were currency at school and kids simply couldn't get enough of them. The controlled sweetness, however, of this dish, has a certain majesty and, once again, an understanding of ingredients that characterises so much of what he is trying to achieve. I may have mentioned in the past that I really don't 'do' desserts, but this one put the more into moreish and would make even the most steadfast dieter lapse for at least 10 minutes.
Lewis Barker may well be a culinary puppy, but credit must go to the Ebb & Flow Group in collaboration with Acquired Capital for giving the Yorkshireman his shot. They would know a good thing when they tasted it. The spotlight is on him, and if recent events and tastings are anything to go by, he has every right to bask in it. No pressure at all.
Sommer
2 Marina Boulevard
01-02
Singapore 018987
This story was first published in our May 2021 issue, which you may purchase as a hard or digital copy.
Editor's note: For more restaurant reviews, click here