Expect a different experience every time you visit Sushi Sato,
as each decadent meal offers seasonal ingredients served according to the chef's whim
Editor's note: For more Date Night stories, click here.
The Story of Sushi by writer Trevor Corson narrates omakase as "what the sophisticated customer says to the chef when settling down at the sushi bar." Directly translating to 'I'll leave it up to you', an omakase meal is an expression of the customer's confidence in the itamae—a master chef—by leaving themselves in the hands of the chef. It's a relaxing affair where you relish in live knife-wielding action, reward tastebuds, and repeat.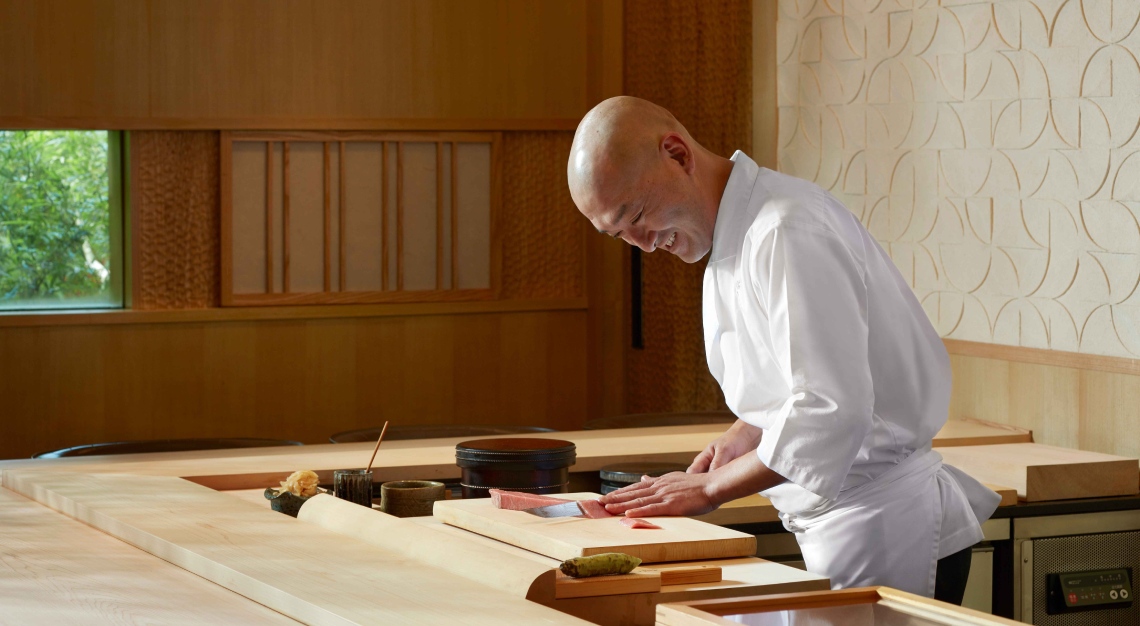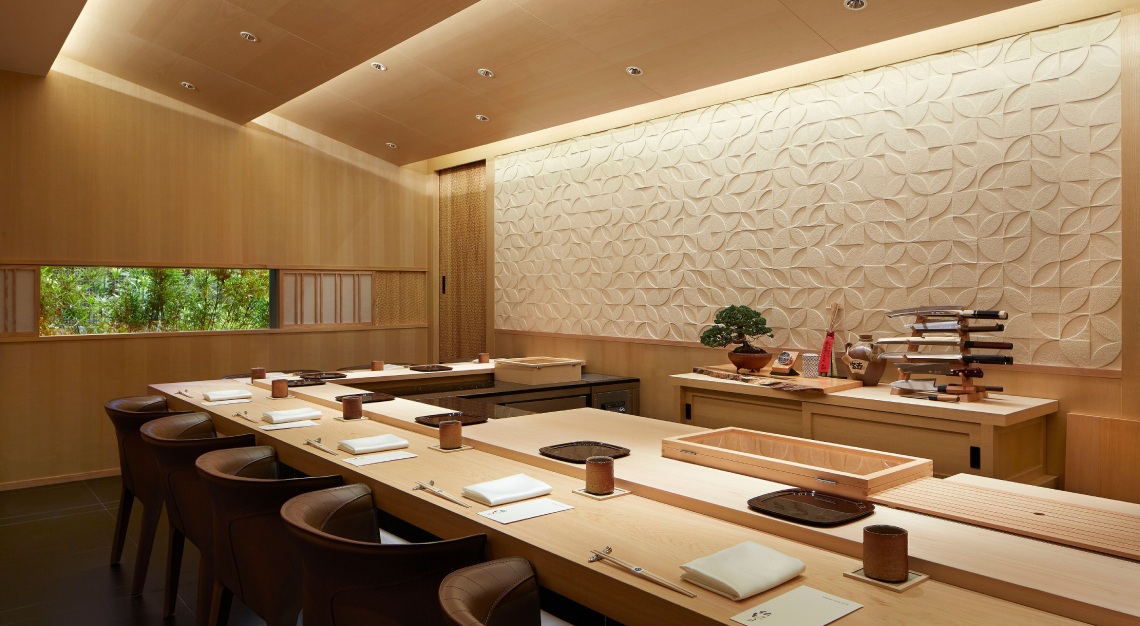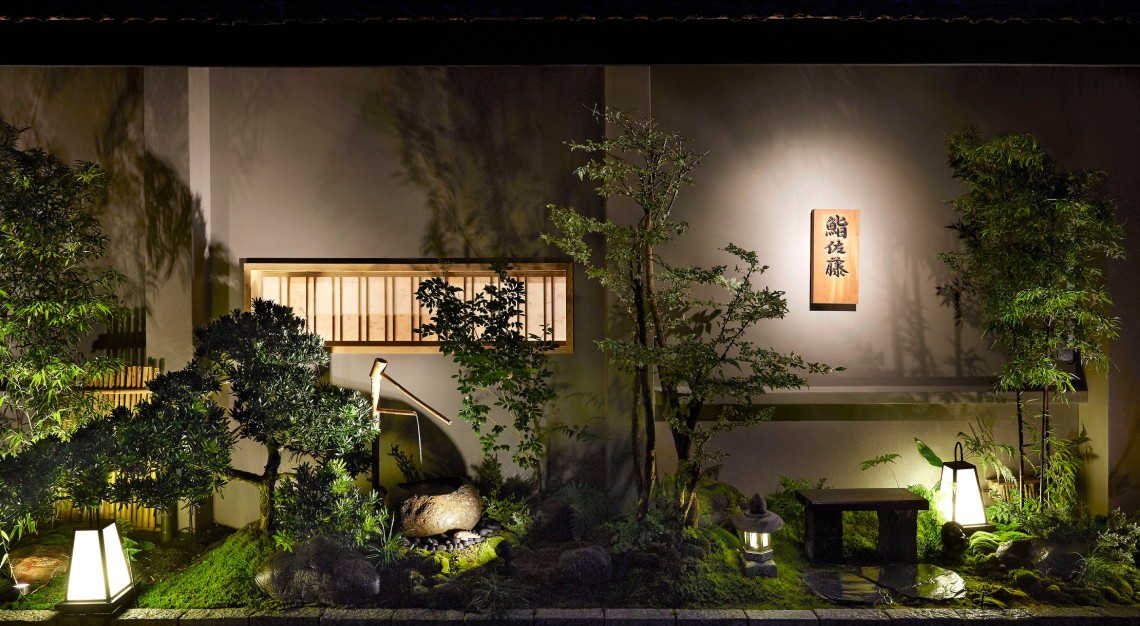 At Sushi Sato, every element is boast-worthy. Located within the clouded Zen garden of the Dempsey enclave, the small establishment evokes the sense of a back-alley discovery in Japan. Effortlessly adapting their needs to the fairly tight space, the entrance leads through a corridor marked by bonsai nooks, past the private dining room straight to the main. Like clockwork, master chef Yuji Sato stands behind the 200-year-old hinoki wood centrepiece counter at 7pm sharp; a sashimi showcase on one end, half-grated wasabi plant on the other. 
Almost as if it were a personal philosophy of serving guests, Sato terms his approach, "hot is hot, and cold is cold". Every piece of fish is cut only at the moment of serving and each hot dish must be prepared and served immediately, safeguarding its heat and texture. Chef Sato's unconventional rhythm of punctuating sushi courses with hot dishes in between strikes a delightful balance between temperatures and textures, perfect for someone who's easily overwhelmed by raw fish like me.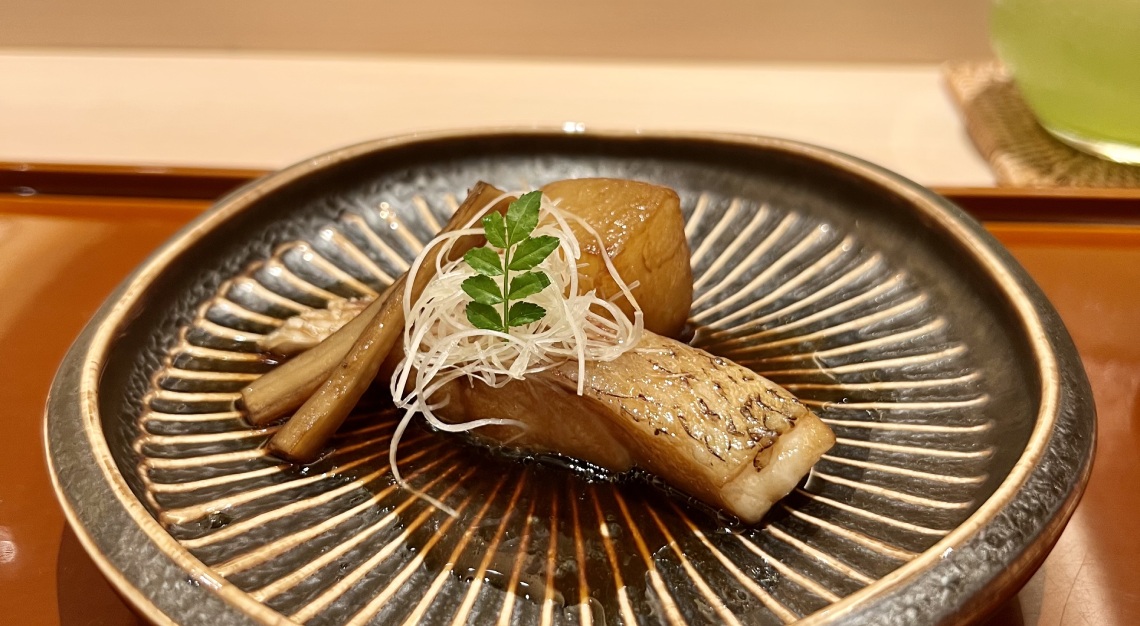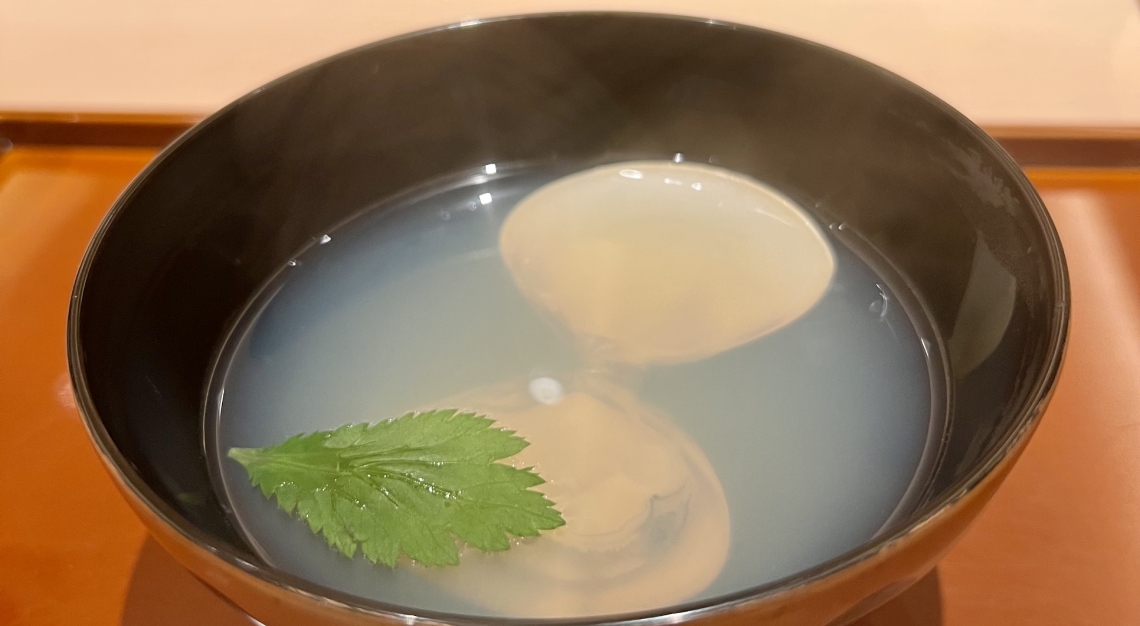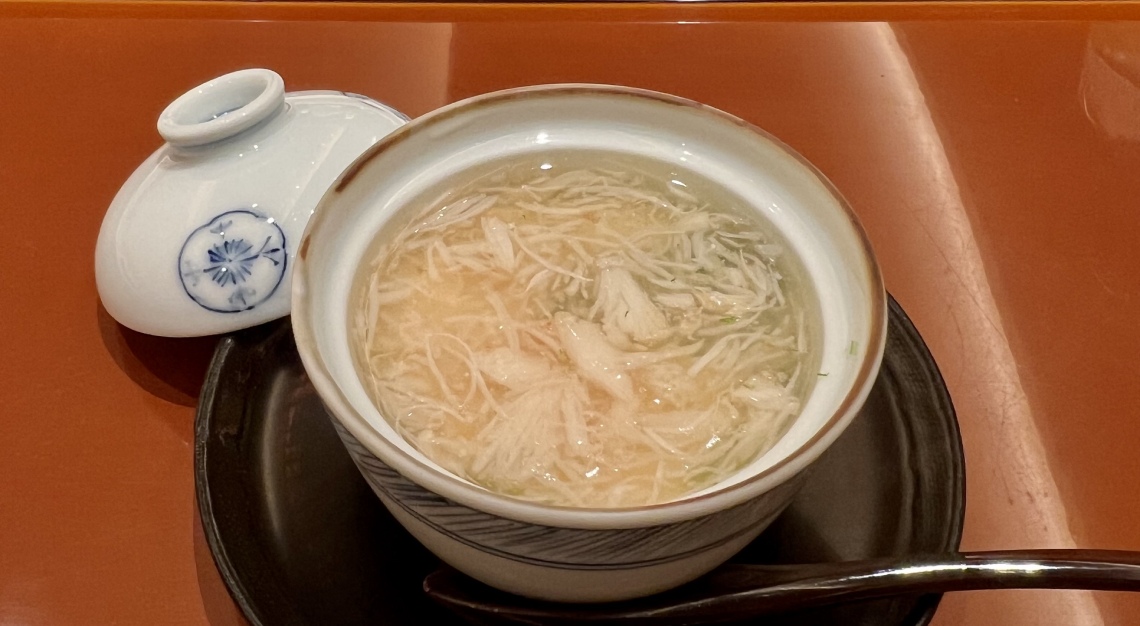 It's a greater challenge to identify one bad course of the meal than locating Sushi Sato—everything was a favourite. The verdantly plated Hassun (assorted seasonal appetiser) set high standards with my pick of the litter, the crisp and clean-tasting Conger Eel Tempura. Arguably my favourite dish, the Nodoguro (blackthroat seaperch with daikon) compelled a wide-eye effect with the fish fat melting into a wave of flavours.
I went in straight for seconds, at the thickest cut of the portion. One dish but two bites that caught me off guard, one with flavour and another with fiery heat. Approach all the hot dishes with caution, including the Chawanmushi (Japanese steamed egg) with shreds of snow crab meat and Hokkaido scallop as well as the comforting Hamaguri Clam Soup.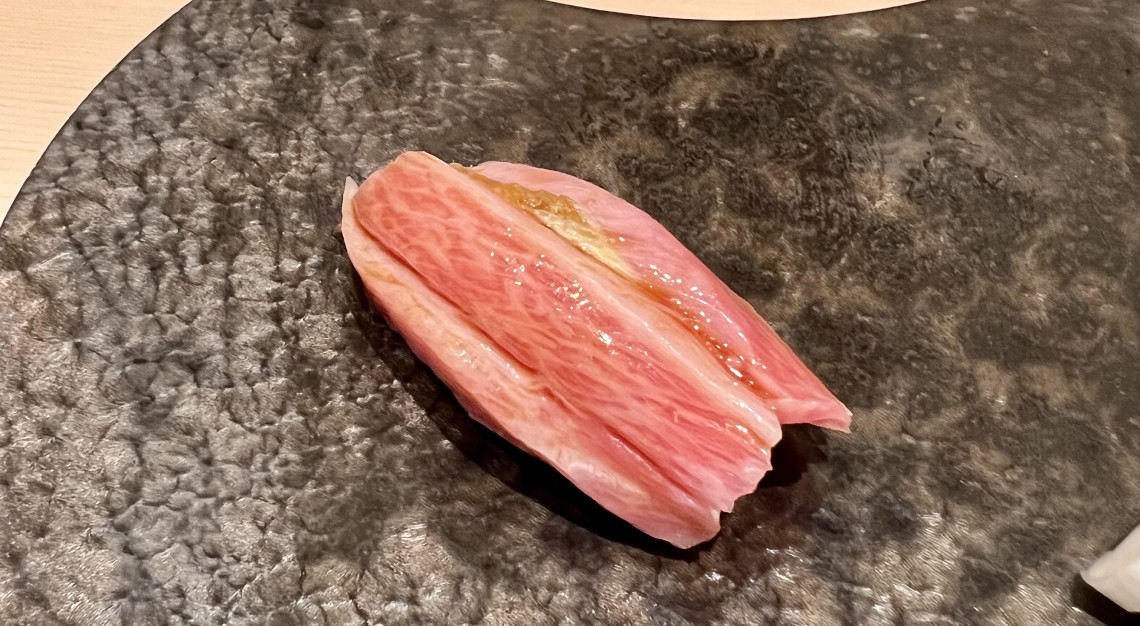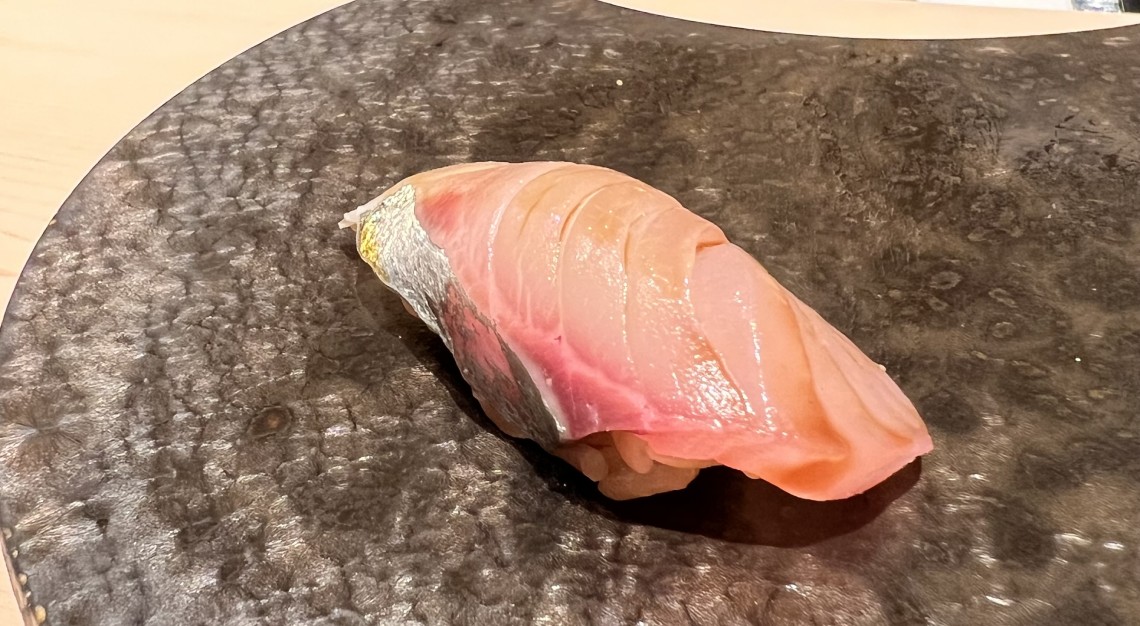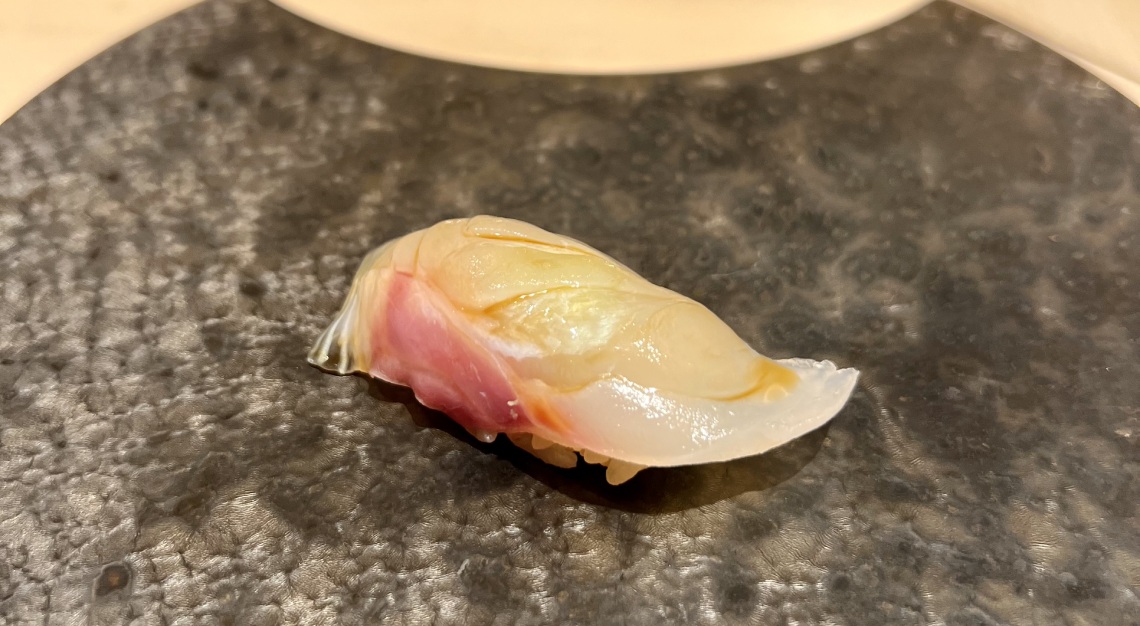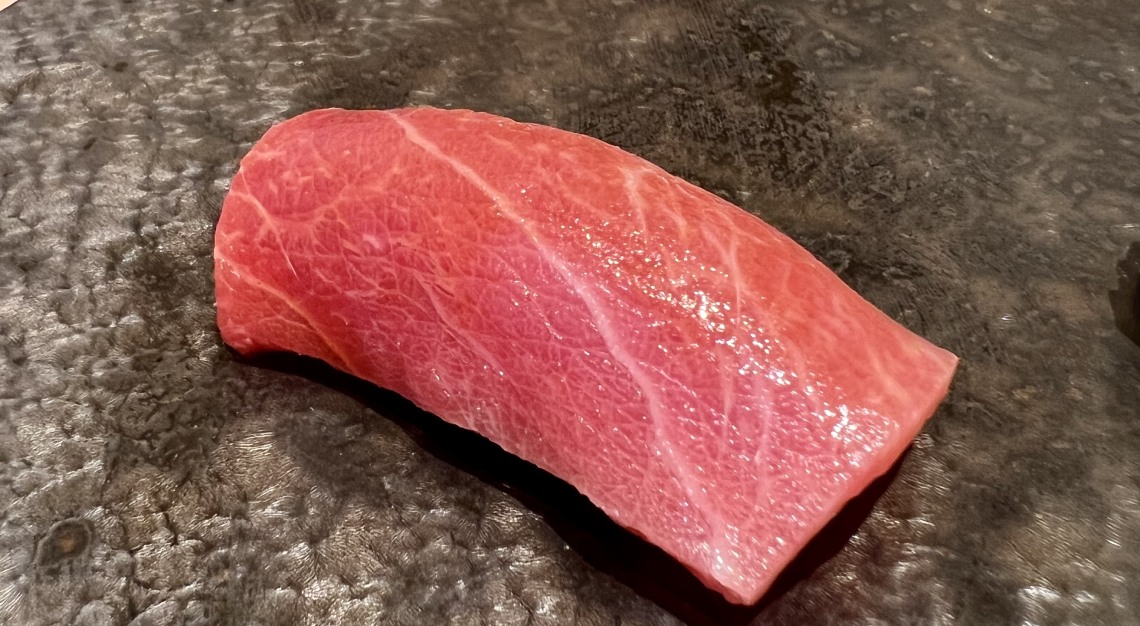 There's a secret recipe for the nigiri courses: Sato's shari, or sushi rice, features three distinct Japanese red vinegars combined with specially selected Tsuyahime rice from the Yamagata Prefecture; it has the right amount of sticky with a firm bite. The umami-rich Otoro (fatty tuna) clinches the top spot. Close behind is the charcoal-smoked Kinmedai (golden eye snapper) with a smoky, firmer texture. Also placed second are the Tai (Seabream), Chutoro (Medium fatty tuna) and Shima Aji (Yellow jack). Sato makes sure to check that the rice potion is just right but if it slips his mind, feel free to put in a request.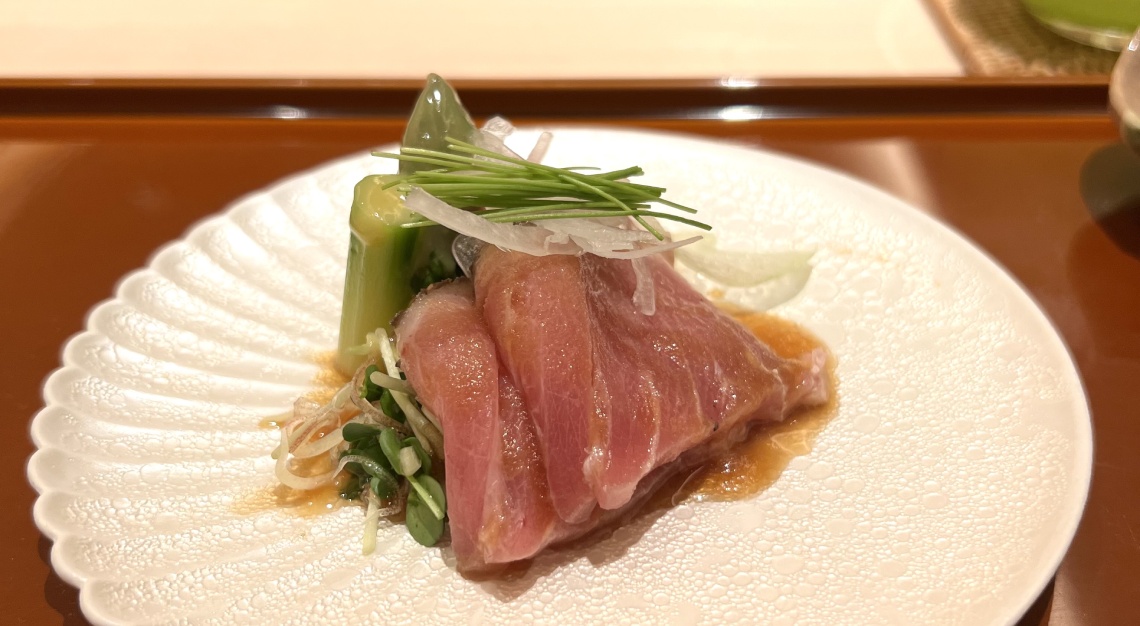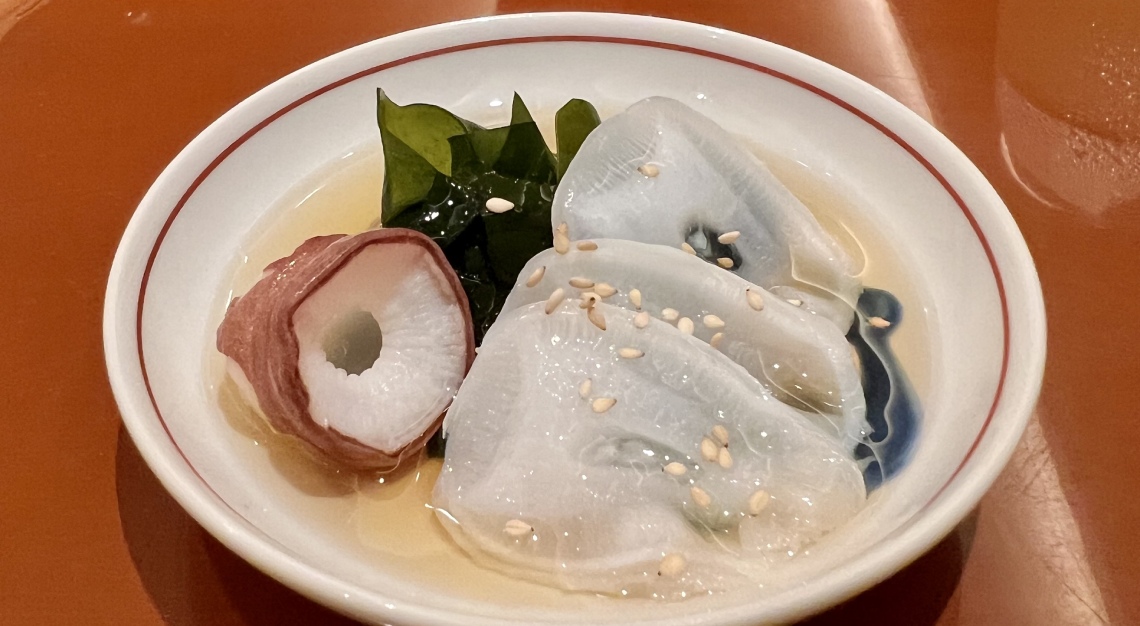 Next up, seasonal sashimi. The Meiji Maguro (smoked baby tuna) with Hokkaido asparagus and tomato dipped in onion sauce boasted delicate meat complemented by the sweetness of the produce. If you're lucky, you might be served Fugu (pufferfish), a refined taste of firmly textured meat and leathery skin on the side, best with the ponzu sauce. With a refreshing, clean flavour, the Tako (octopus) with vinegar dashi offered a tender yet yielding bite. You can also catch a chance to spectate Sato 'roll off' eyeball-sized suckers from the tentacle with his knife in a show of expert cutting techniques.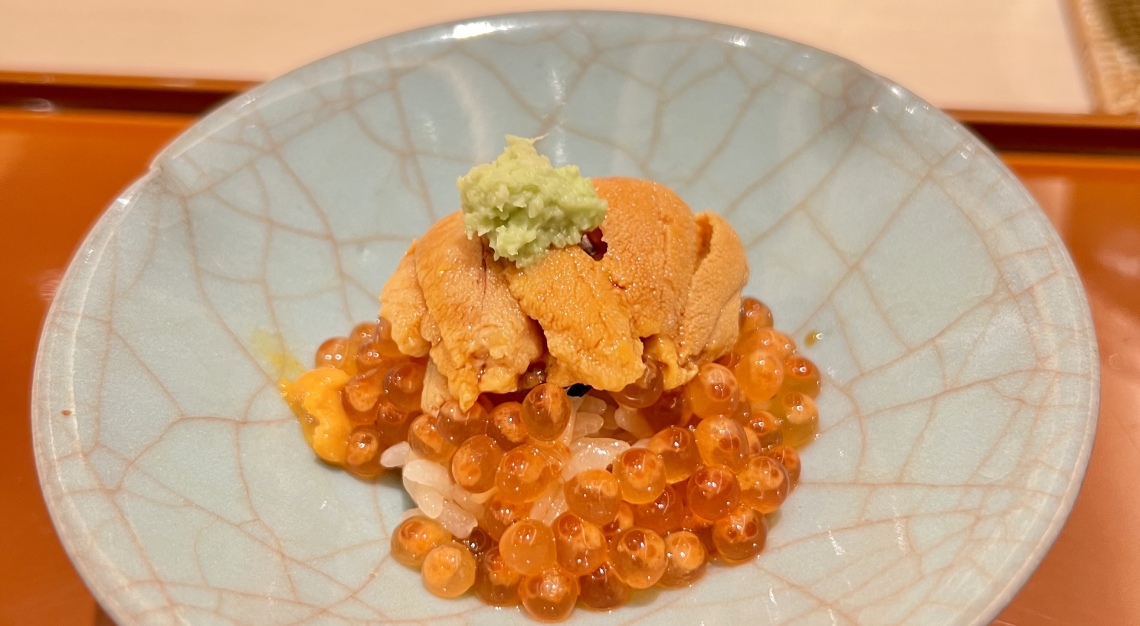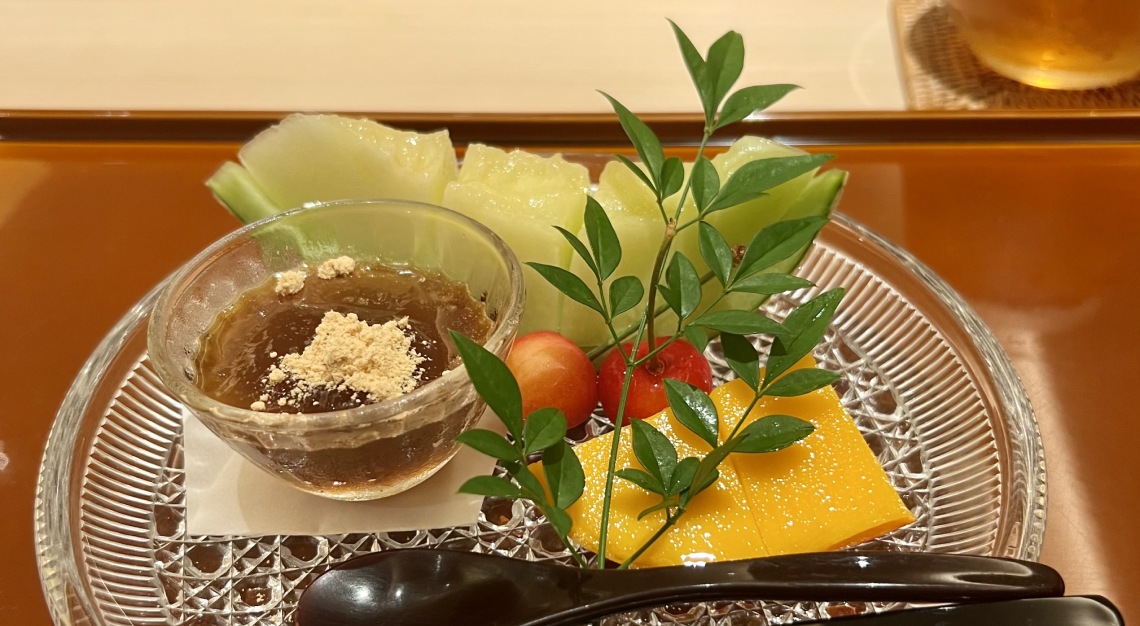 When our stomach capacity was almost depleted, Sato presented a course we couldn't miss—the Sato Signature Uni and Ikura (sea urchin and salmon roe rice bowl). The rich and velvety creaminess of the uni paired with the salty burst of the ikura elevated the seafood's flavours against the neutral backdrop of the Japanese short-grained rice. Sato's perfectly paced performance ended off with one last act, an assortment of Miyazaki mango, Shizuoka melon, and delicious homemade warabi mochi washed down with Hōjicha Tea for a mellow finish.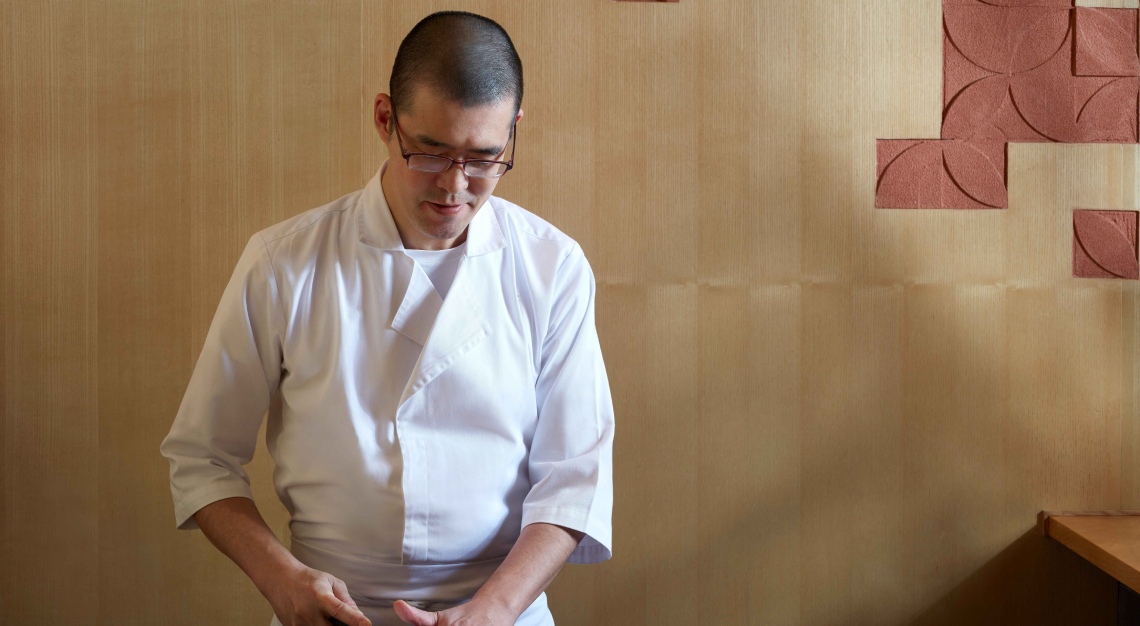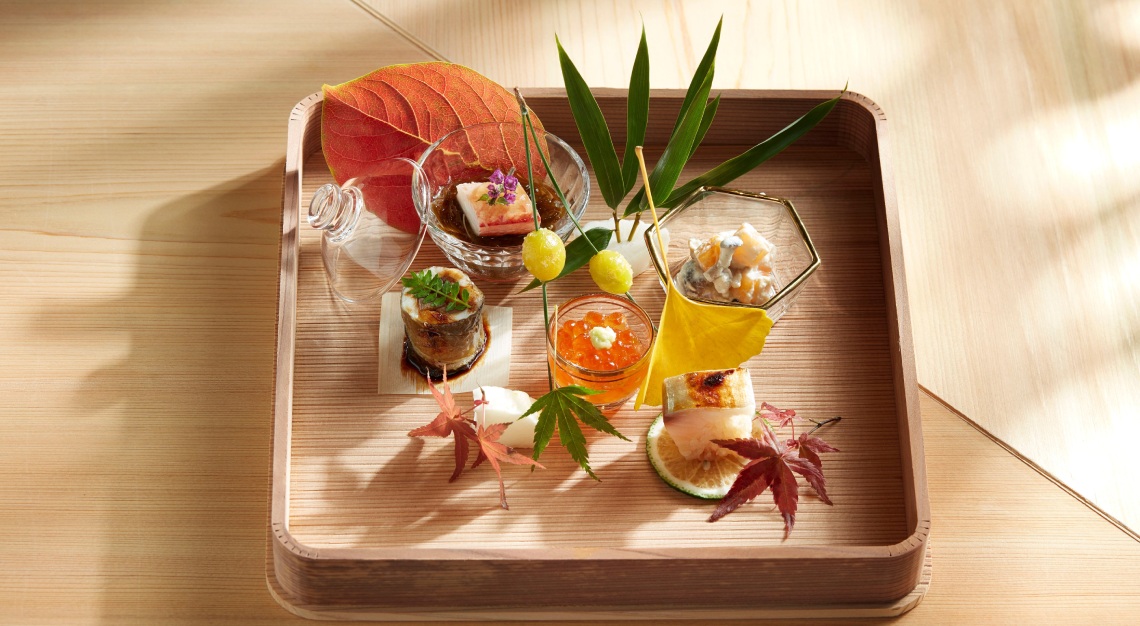 Enjoy the dinner omakase as we did for a cool S$380, or check out Sushi Sato's newly conceptualised lunch experience for S$150. For eight courses, Sato's trusty right-hand man, head sushi chef Kawana Yusuke will take you through a curated performance in the private room that's fit for you and five friends. Available until September 2023, we, too, have the reservation webpage opened in a second tab. Join us in the reservation war now. 
Sushi Sato
6B Dempsey Rd,
Singapore 247662
Tel: +65 6971 8265