A Scottish approach

The modern man is well beyond pretending that personal grooming is not important — a bit of self-pampering is okay, too. The modern man would thus want to pay attention to Stoer, a new player in the rapidly-expanding sector of men's grooming products.
Founded by Scottish businesswoman Marianne Morrison and launched early last year, Stoer is named after a small town on Scotland's rugged west coast. The idea for the brand came after Morrison noted that the skincare products of her male friends and colleagues provided inadequate protection from harsh environments.
Stoer accomplishes this through the use of its own Clima5 technology, which uses plant-based ingredients from around the globe: peat moss from Scotland, an alpine plant from Italy, Baobab leaf from West Africa, wakame, a type of seaweed from Japan, and Barbary fig from Mexico. All this is delivered through a high-tech microscopic 'drone' system that directly feeds the skin cells. It promises to strengthen the skin's natural barrier and provide long-lasting hydration.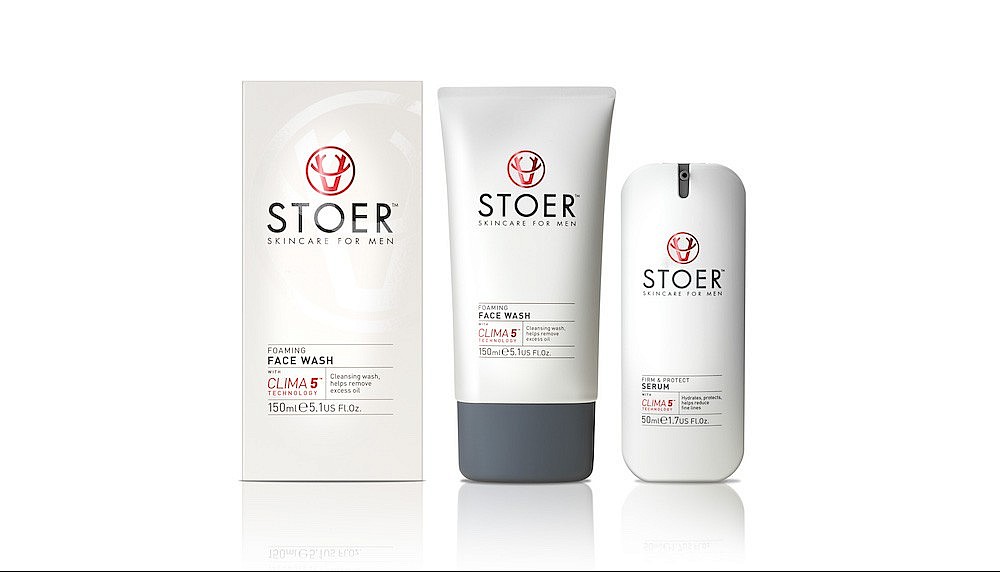 The Stoer skincare range was originally launched with luxury department store Harvey Nichols, and the full range of face wash, face scrub, face mask, eye serum and firm and protect serum is available for £158 (S$283).