Meet Carrie Gross, the brains behind skincare giant Dr Dennis Gross Skincare
Back in the day, practicing board-certified dermatologist Dr Dennis Gross disrupted the skincare industry with the breakthrough Alpha Beta Professional Peel, the world's first gentle acid peel. He proved that a cocktail of alpha and beta hydroxy acids in a peel was more beneficial than a high dose of monoacid. The treatment worked wonders, attaining a cult following that quickly spread like wildfire. Yet it wasn't until his then-pregnant wife, Carrie Gross—unable to secure an appointment, even for herself—asked him to bring the peel home that the gears clicked and she had the aha moment to create the first at-home peel. 
"I remember thinking, at the time, that 'I should be able to do this at home myself'," she reveals. "That's when I realised that we had to figure out how to bring this to people everywhere."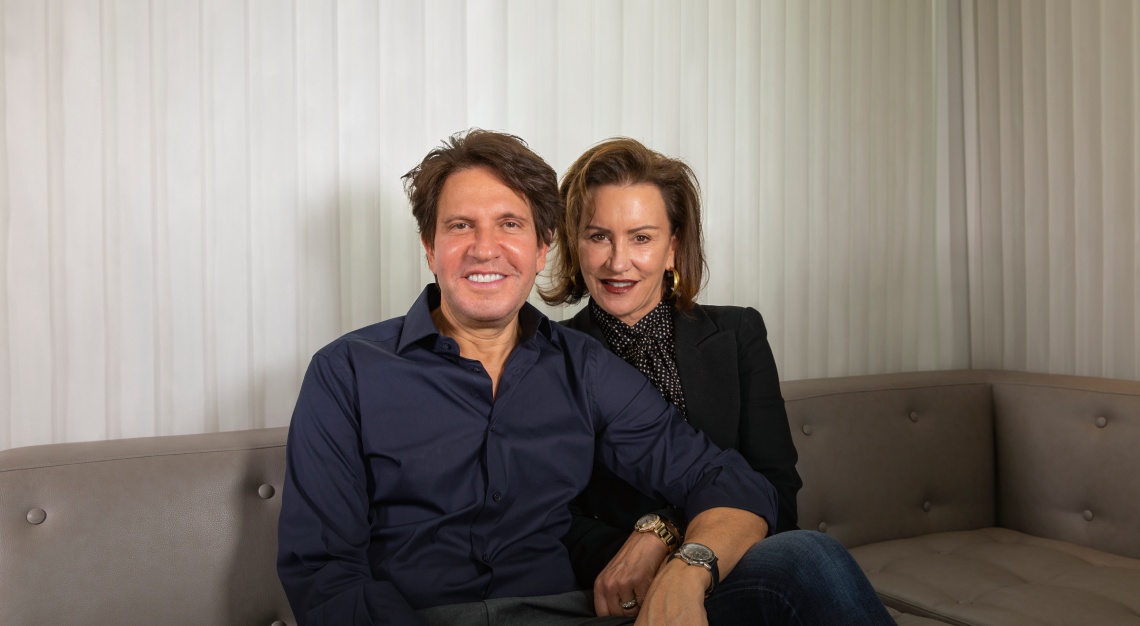 Over 20 years later, the Grosses have grown the brand into a skincare behemoth, boasting a global presence in over 40 countries, and counting beauty experts and celebrities like Chrissy Teigen and Shani Darden amongst the faithful. While the Alpha Beta Daily Peel remains the brand's firm bestseller—one peel is sold roughly every two seconds—Dr Gross continues to expand their extensive range of products, hand-selecting every ingredient himself and crafting new formulas from scratch. "Just like how a Michelin-starred chef would," Carrie quips.  
Here, we've asked Carrie to share her actual skin-care regimen from morning to night, so you can better inform yours. 
Skin type
"I have combination skin," Gross notes. "I find that I don't need moisturiser on my T-zone, which is the area around the nose and in between the eyebrows. The best thing I've done for my skin is to check in on it every day—you'll learn so much just by observing what your skin needs in the moment." 
Skincare routine
Morning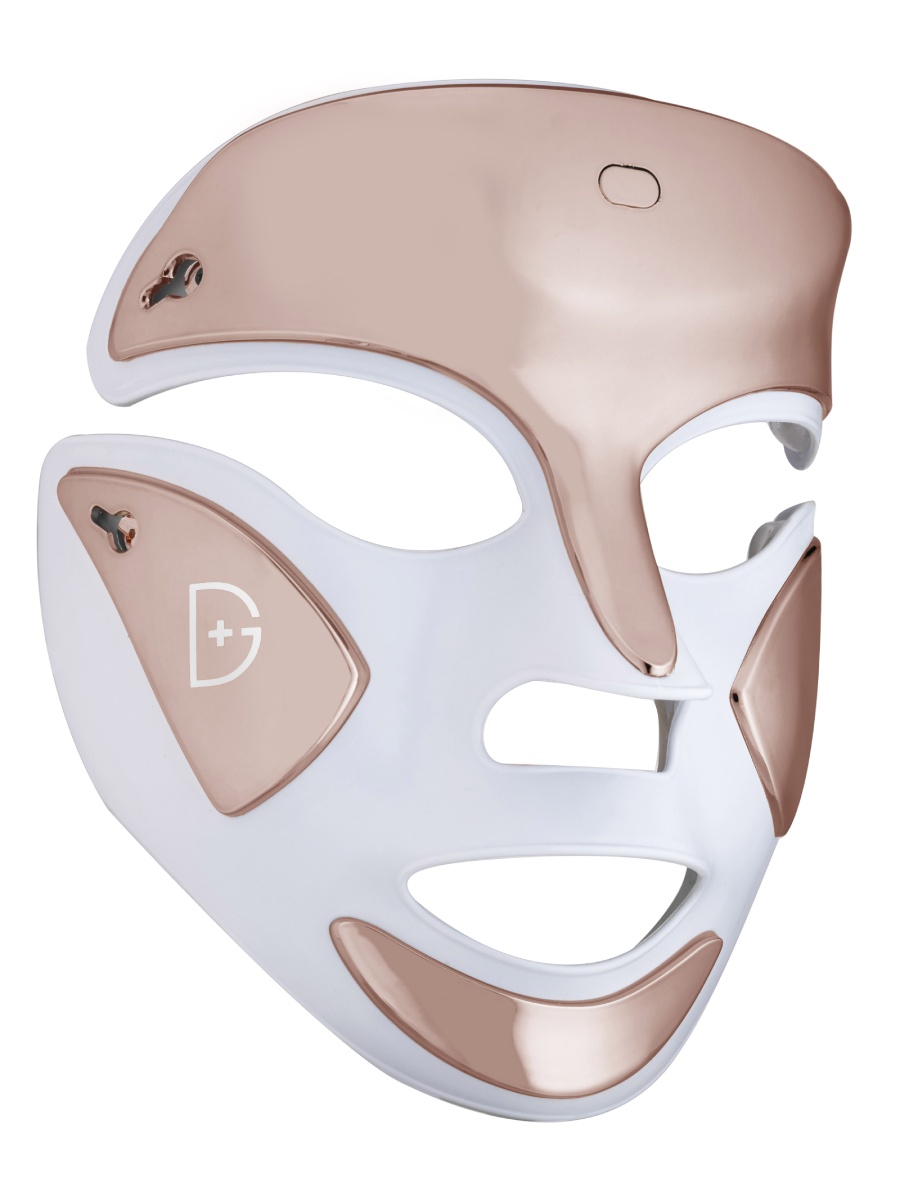 Step one: "I always start the day by spending three minutes with the DRx SpectraLite FaceWare Pro," says Gross. "Using over 100 red and blue LED lights to treat and prevent signs of aging and acne", this FDA-cleared device is the ultimate LED face mask for the home, "boosting collagen production, improving skin density, diminishing discolouration and clearing acne for a brighter, more youthful complexion". "I also use this time to set my priorities for the day," she adds. "The device is hands-free, so I can move around freely with no restraints."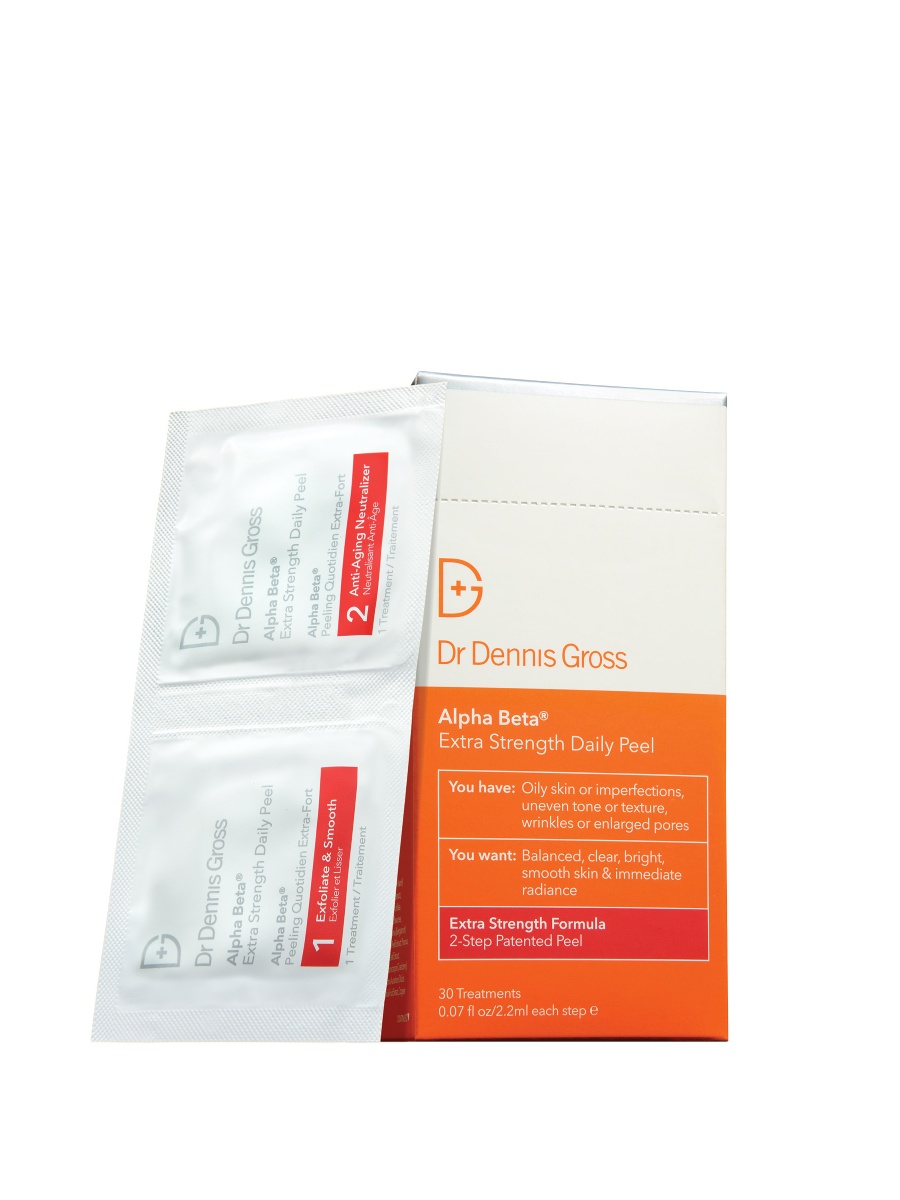 Step two: "I never skip the Alpha Beta Extra Strength Daily Peel," Gross adds. "The daily two-step treatment smoothens skin texture, tightens pores and strengthens the skin barrier without causing downtime." While the first step contains a potent cocktail of AHAs and BHAs to gently exfoliate the top layers of skin and decongest pores, the second step turns off the acids and delivers soothing, repairing and anti-ageing ingredients to the skin. "I first swipe 'step one' all around my face, neck and chest, and wait for two minutes," she continues. "Then I swipe 'step two' in all of the same areas."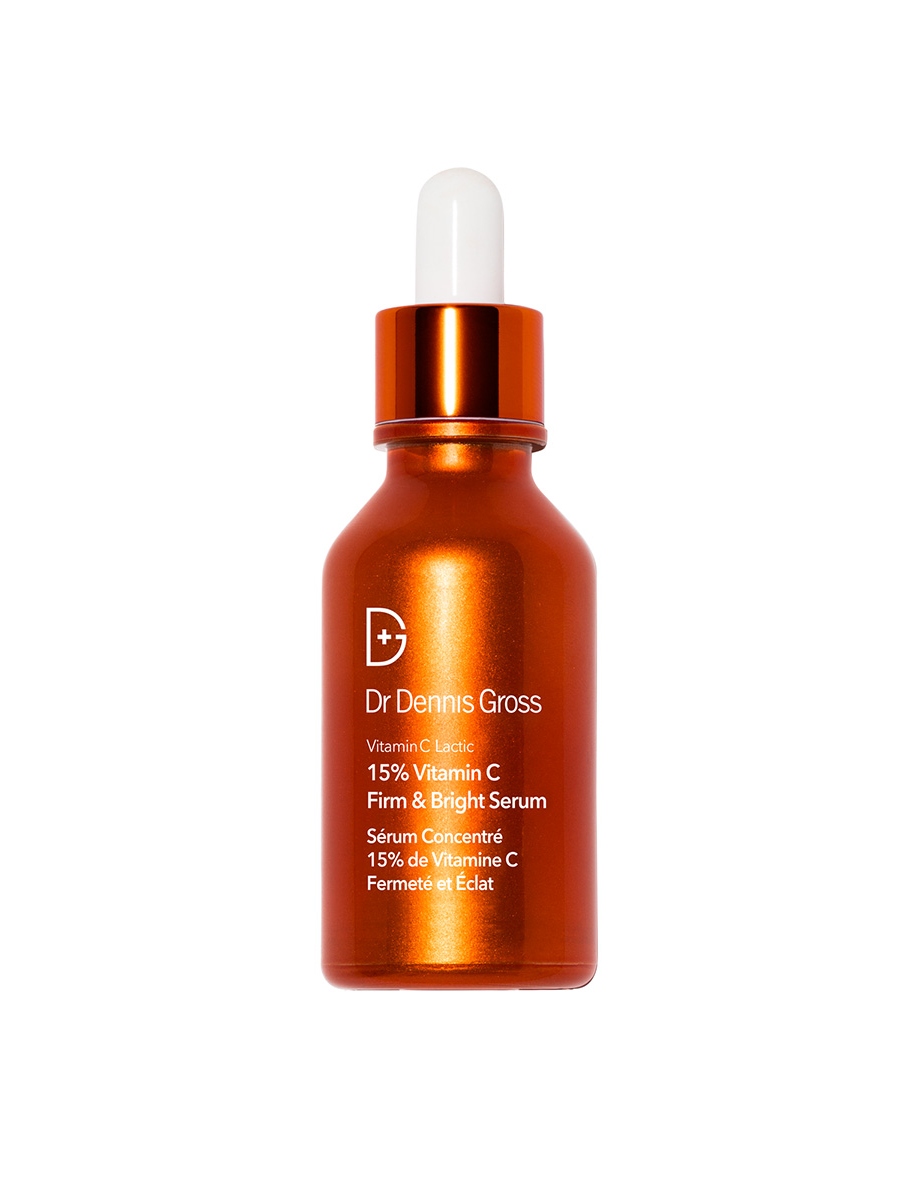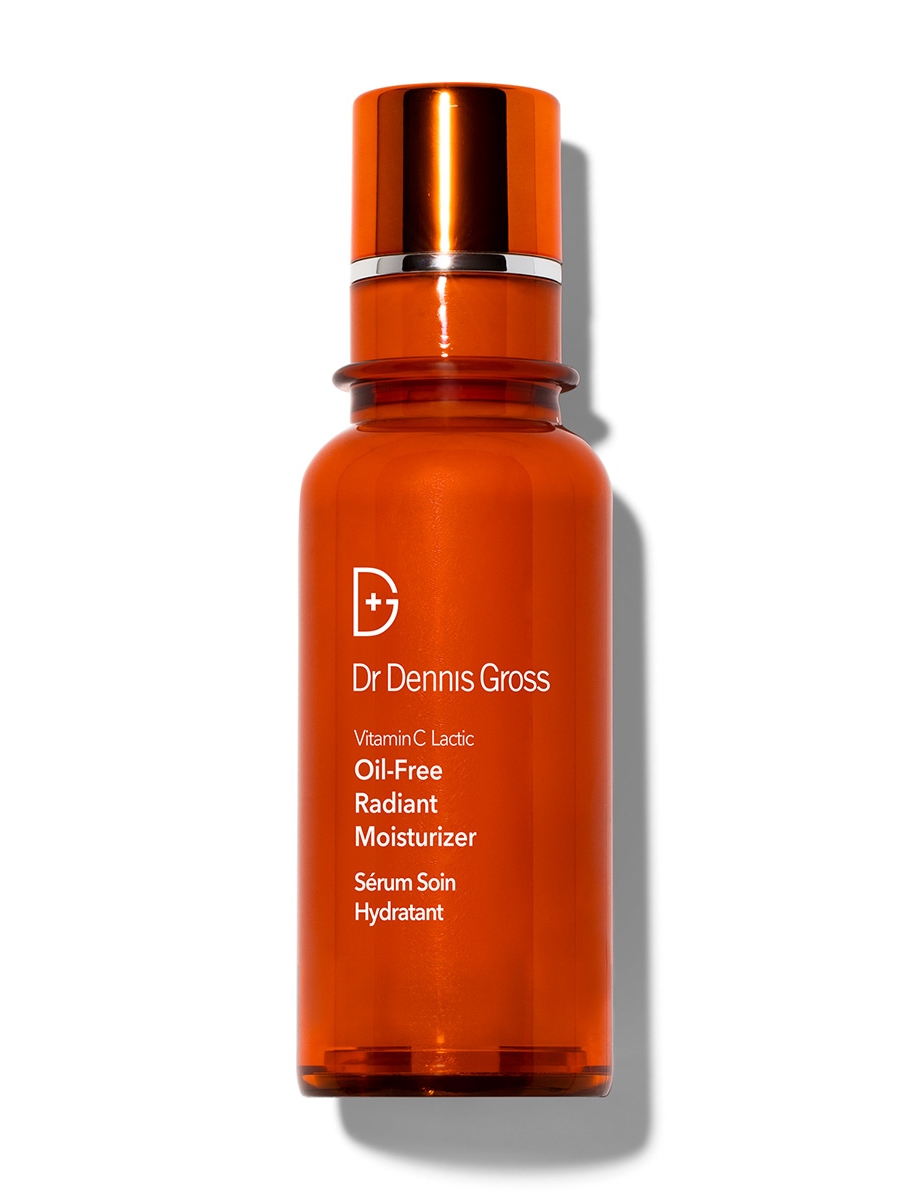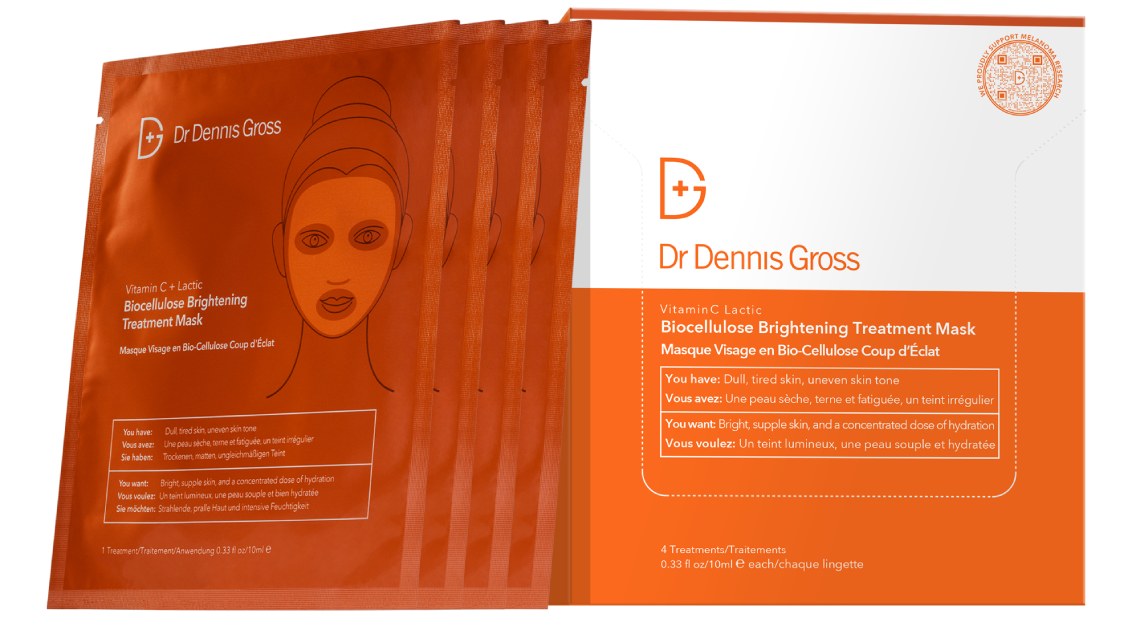 Step three: "Next up, I check in with my skin to see what it needs that day," says Gross. "On my recent visit to Singapore, for instance, I made sure to load up on free radical protection." Usually, she uses the Vitamin C Lactic 15% Vitamin C Firm and Bright Serum, which diminishes sunspots and hyperpigmentation while improving skin firmness. She also loves the new lightweight Vitamin C Lactic Oil-Free Radiant Moisturiser, specially formulated to be ultra-hydrating yet incredibly potent for sun-damaged skin. If her skin needs an extra boost of radiance, she reaches for the Vitamin C Lactic Biocellulose Brightening Treatment Mask for instantly glowy, dewy results.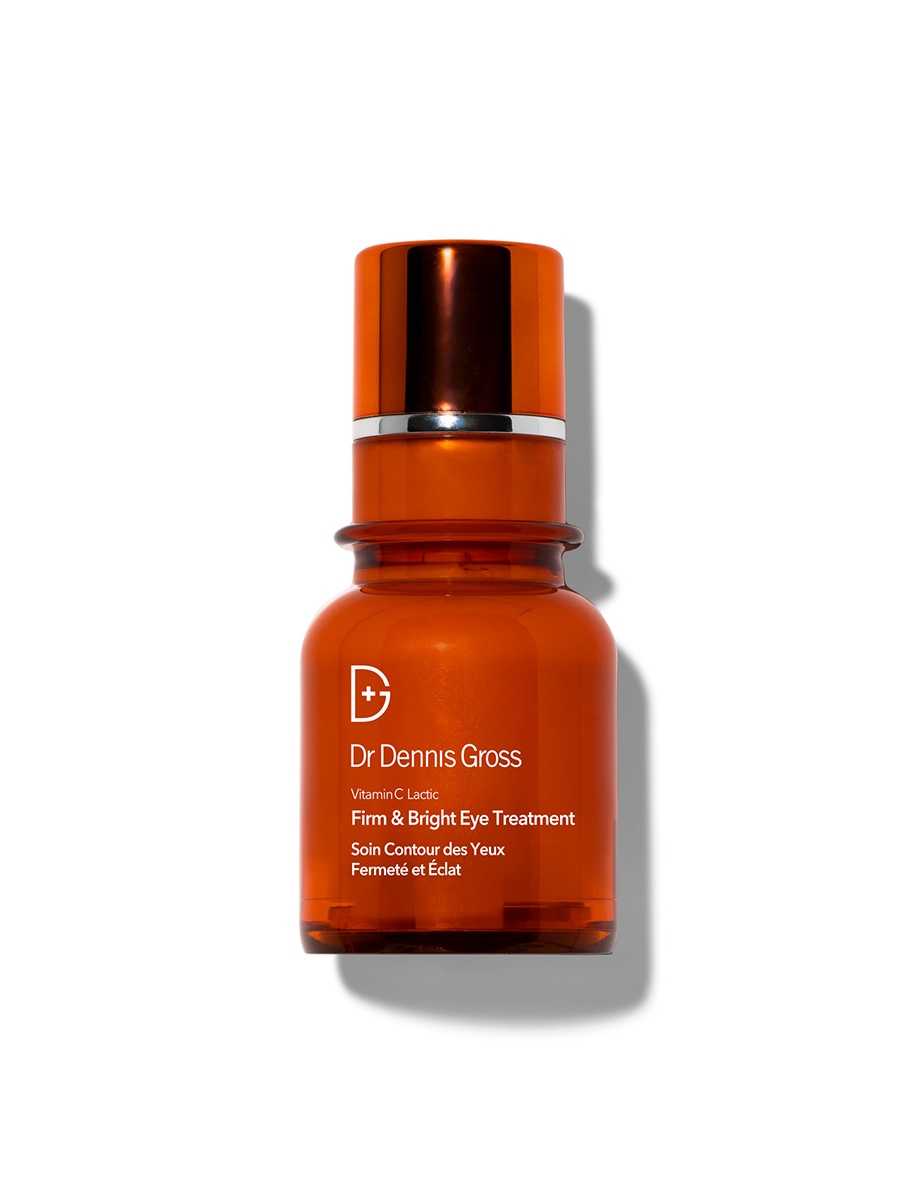 Step four: Don't leave out the eye area, which remains the most vulnerable to signs of premature aging. "I apply the Vitamin C Lactic Firm and Bright Eye Treatment all around the eye area, including the eyelid, to de-puff, brighten and combat signs of sun ageing," she notes.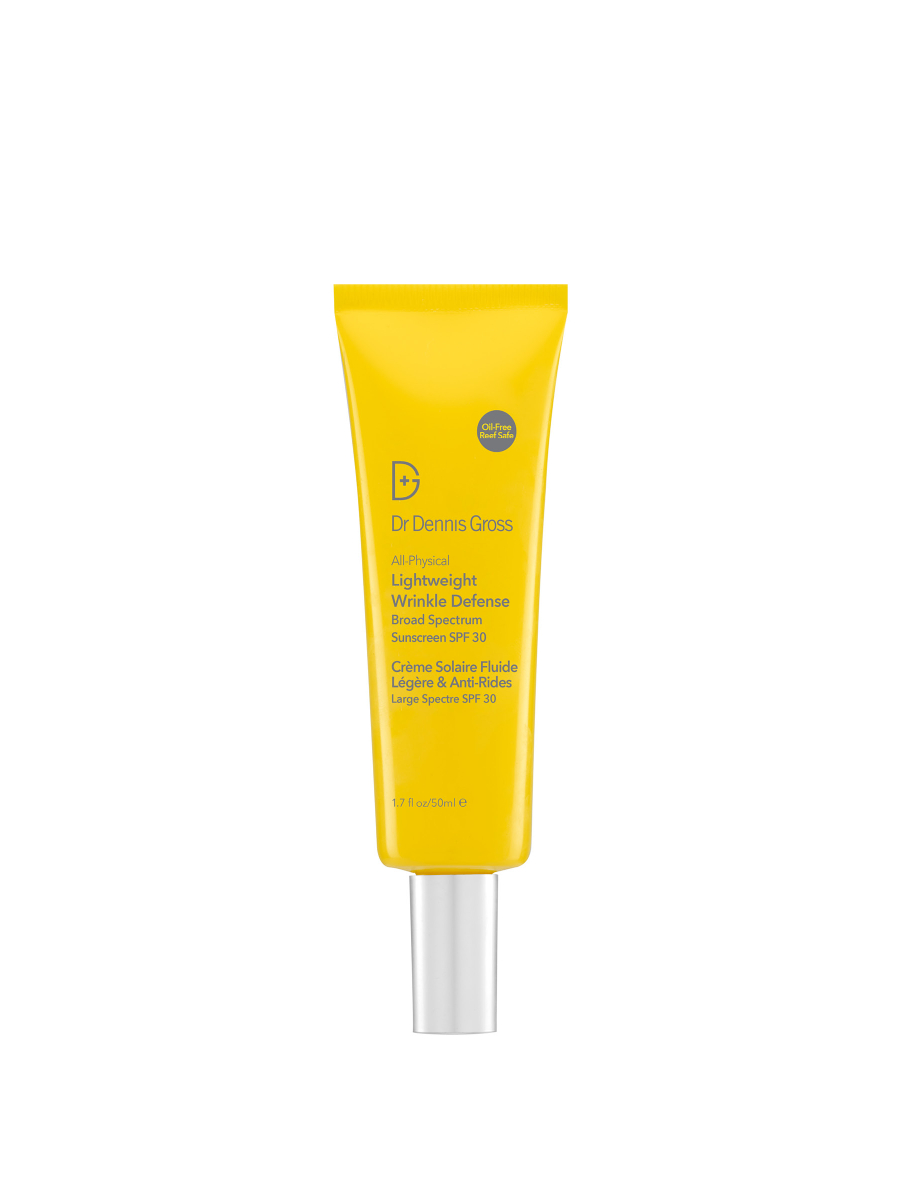 Step five: A key aspect of combating sun aging is to prevent the damage from happening in the first place. "My last step before I'm out the door is sun protection," Gross shares. "I start by dotting the All-Physical Lightweight Wrinkle Defence Broad Spectrum Sunscreen SPF 30 PA++++ on my face, neck and chest. Then I use a brush to evenly distribute the sunscreen, getting those easy to forget places like the corners of the eyes, around the mouth, ears and eyebrows. The sunscreen is oil- and fragrance-free, so it's great for all skin types." 
Night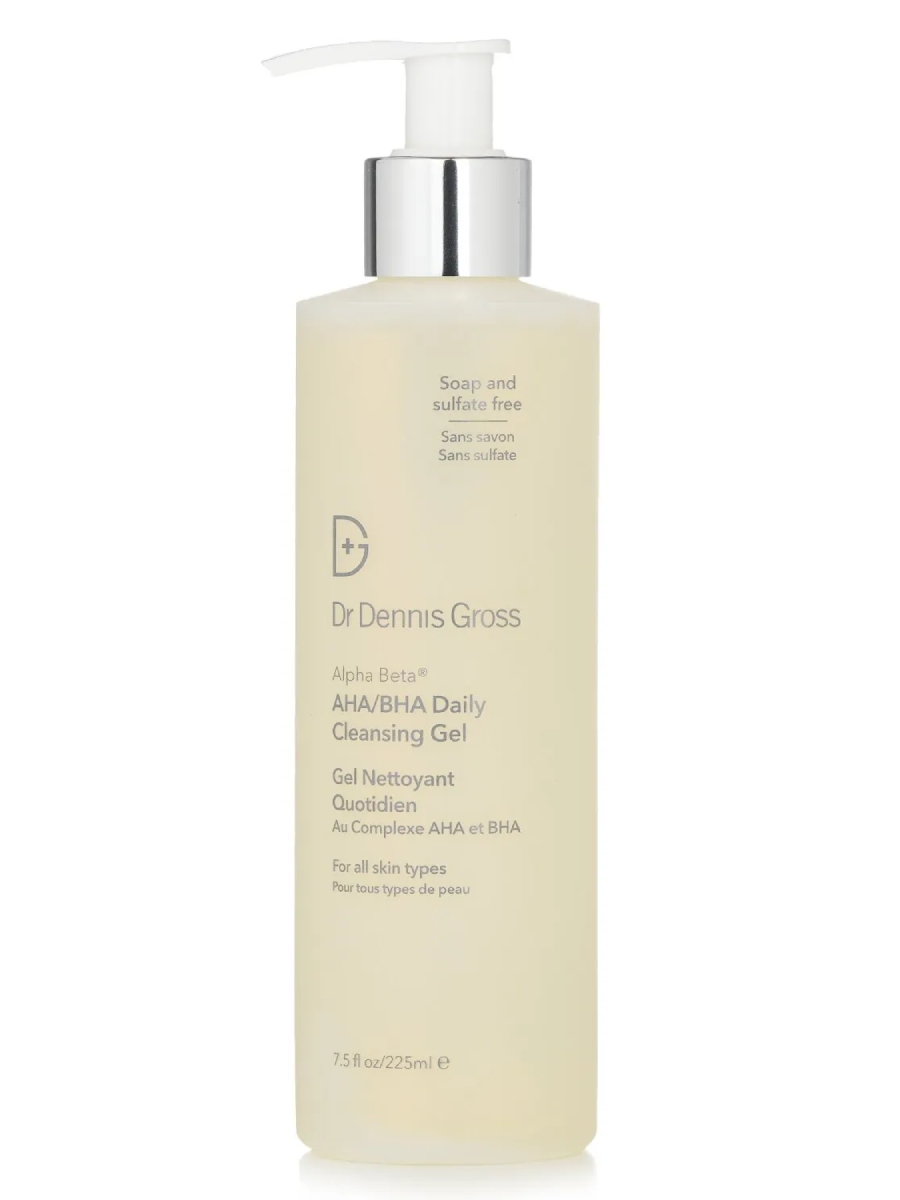 Step one: "Before going to sleep, I make sure to cleanse my skin of any makeup, sunscreen, dirt, bacteria or impurities accumulated throughout the day. I love double cleansing with our AHA/BHA Daily Cleansing Gel because it perfectly preps my skin for my targeted treatments and the night ahead," explains Gross. "I start with a pea-sized amount, before adding a little water and working the gel into a lux, lotion-like lather on my skin to start breaking down any build-up on the skin surface. Then I add more water, transforming the cleanser into a bubbly foam to easily catch any spots I may have missed and wash away impurities."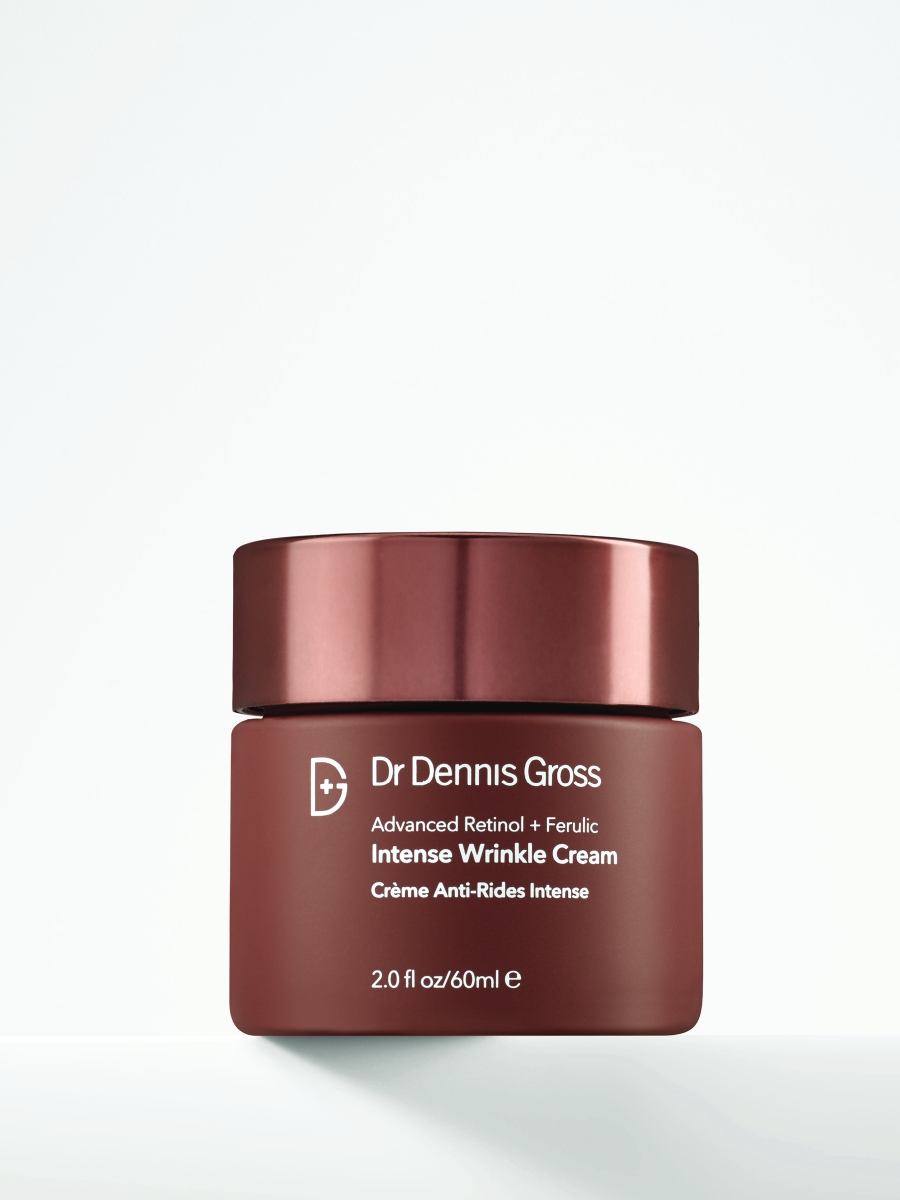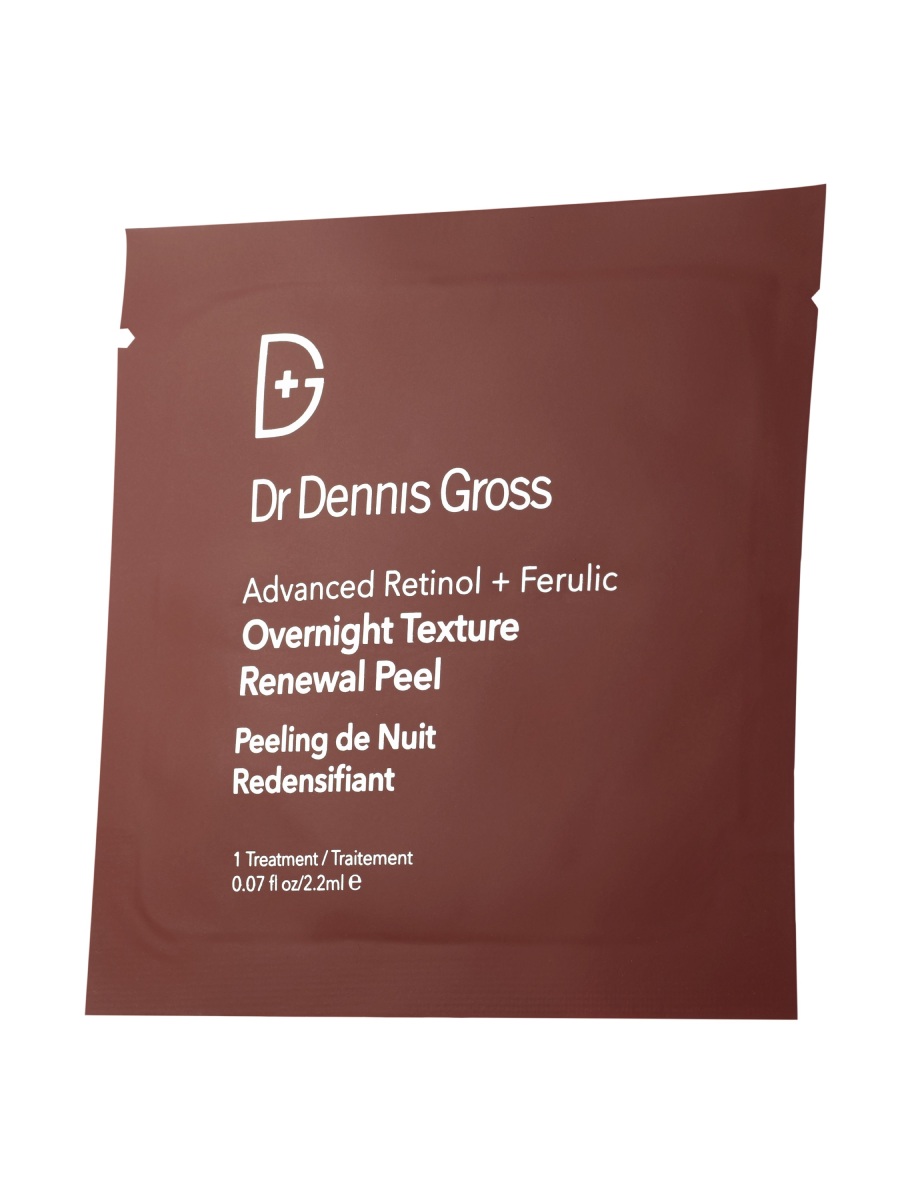 Step two: While we sleep, the skin's reparative processes are at their height. "I make sure to take advantage of this, relying on the Advanced Retinol + Ferulic Intense Wrinkle Cream to keep my skin soft, hydrated and full of antioxidants to reduce free radical activity," Gross details. Every other night, she adds on the Advanced Retinol + Ferulic Overnight Texture Renewal Peel to stimulate cell turnover, fade hyperpigmentation and support the moisture barrier.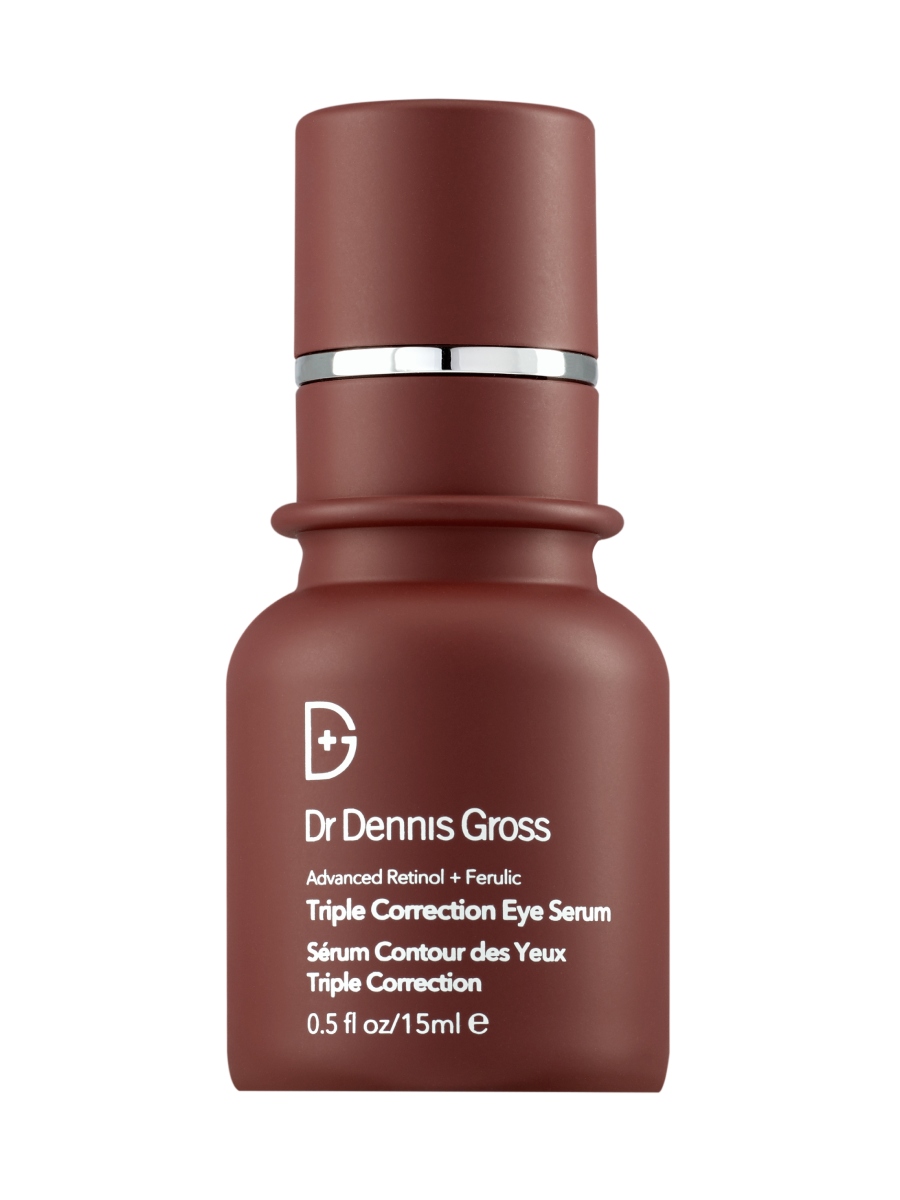 Step three: "Again, never leave out the eye area," Gross stresses. "I use the cult-favourite Advanced Retinol + Ferulic Triple Correction Eye Serum all around the eyes, including the eyelid. This serum uses a blend of retinol, ferulic acid, rambutan and bakuchiol to visibly smooth the look of fine lines, crow's feet, and wrinkles, as well as restoring hydration to the delicate eye area. Retinol is known to be irritating, so we've created a formula that combines soothing botanicals with encapsulated retinol, ensuring it's powerful, yet gentle enough for the eye area. You'll notice incredible smoothing and firming results without any risk of irritation or dryness." 
Skincare secrets
"I've found that taking time to learn about myself and my needs has worked wonders for my skin," shares Gross. "It's important to find moments of self-care throughout the day because it'll show up on the rest of your body and face. This can be in the form of facial steaming, gua sha for lymphatic drainage, honey shots for boosting immunity, yoga for relaxing face muscles, or even simply getting a good night's sleep."