Be it luxury skincare, high-end fragrances or cult beauty essentials, these grooming products are definitely to be eyed on
Money may not always buy happiness, but it can assure good complexion and upkeep. A proper grooming regime, aided by the right products, will work wonders to exalt your outer (and inner) beauty. From luxury skincare to cult beauty essentials, here's our edit of the latest grooming products to keep you looking fresh and feeling glam.
Dior L'Or De J'adore
The iconic Dior J'adore Eu de parfum has been reinvented by master perfumer Francis Kurkdijan, co-founder of the eponymous Maison. Named L'or De J'adore, the result is a more nuanced, refined version of the original, with a harmonious arrangement of jasmine, rose, ylang-ylang, lily of the valley and violet.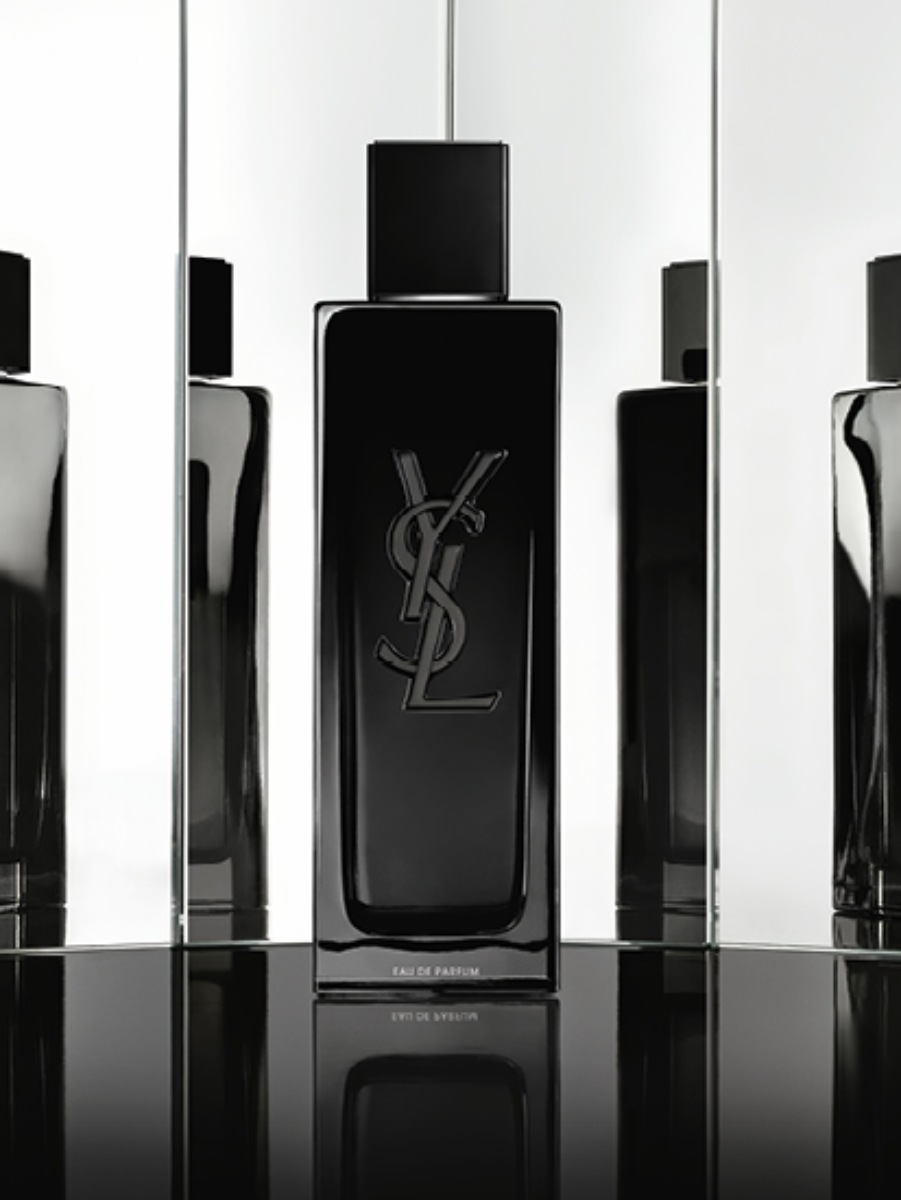 YSL Beauté Myslf Eu De Parfum
YSL Beauté's first woody floral fragrance, Myslf, is meant to convey the multifaceted aspects of the modern man's personality. The eu de parfum contains notes of bergamot from Calabria, orange blossom from Tunisia and Indonesian patchouli, housed in a black lacquered monolith inflected with the house's iconic Cassandre logotype.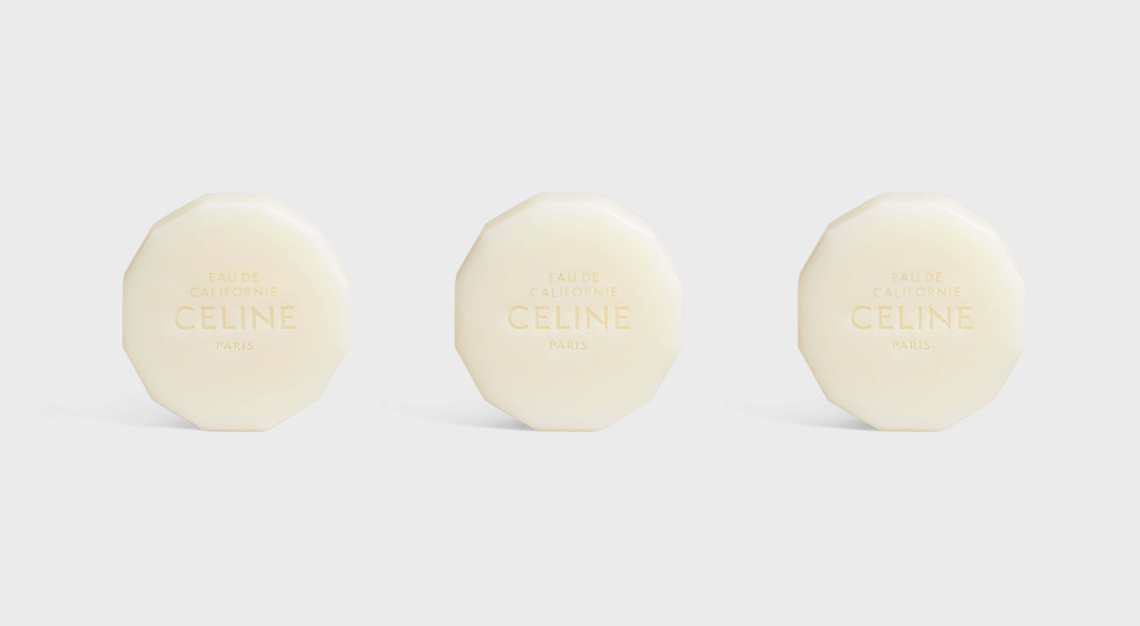 Celine Perfumed Soaps
Celine Haute Parfumerie is expanding with a new bath and body line, introducing an exquisite range of scented soaps. Each bar soap is saturated with natural ingredients, including sweet almond oil and vegetable glycerin to both cleanse and nourish the skin. Available in four of the maison's best-selling fragrances—La Parade, La Peau Nue, Eau de Californie and Reptile—the perfumed soaps come in a neat set of three.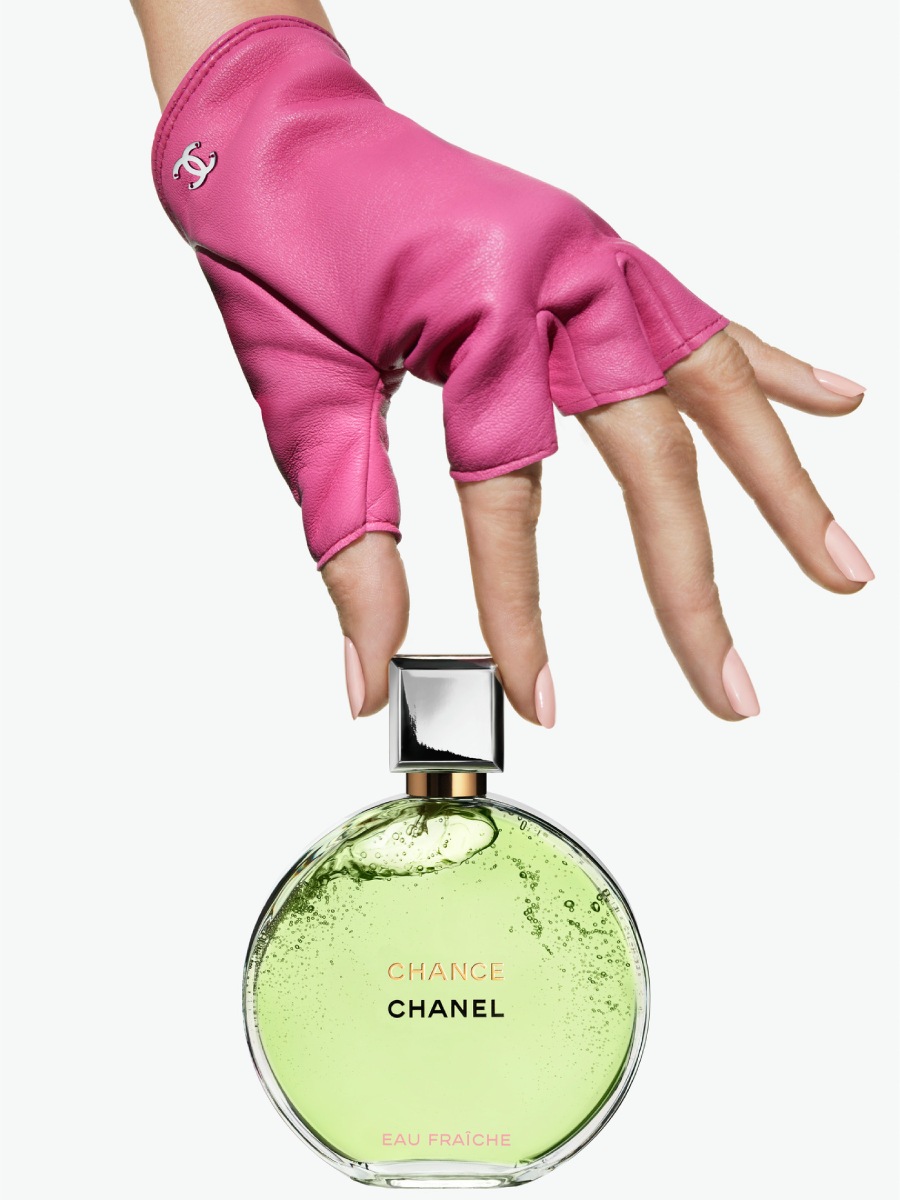 Chanel Chance Eu Fraîche
This reinterpretation of Chanel's long-standing Chance Eau Fraiche eau de toilette retains the lively notes of the original, albeit in a more intense variation. It opens with zesty citron accord, followed by jasmine and ambery teak wood for added richness and depth. A definite go-to for the elegant woman who wishes to leave a lasting trail.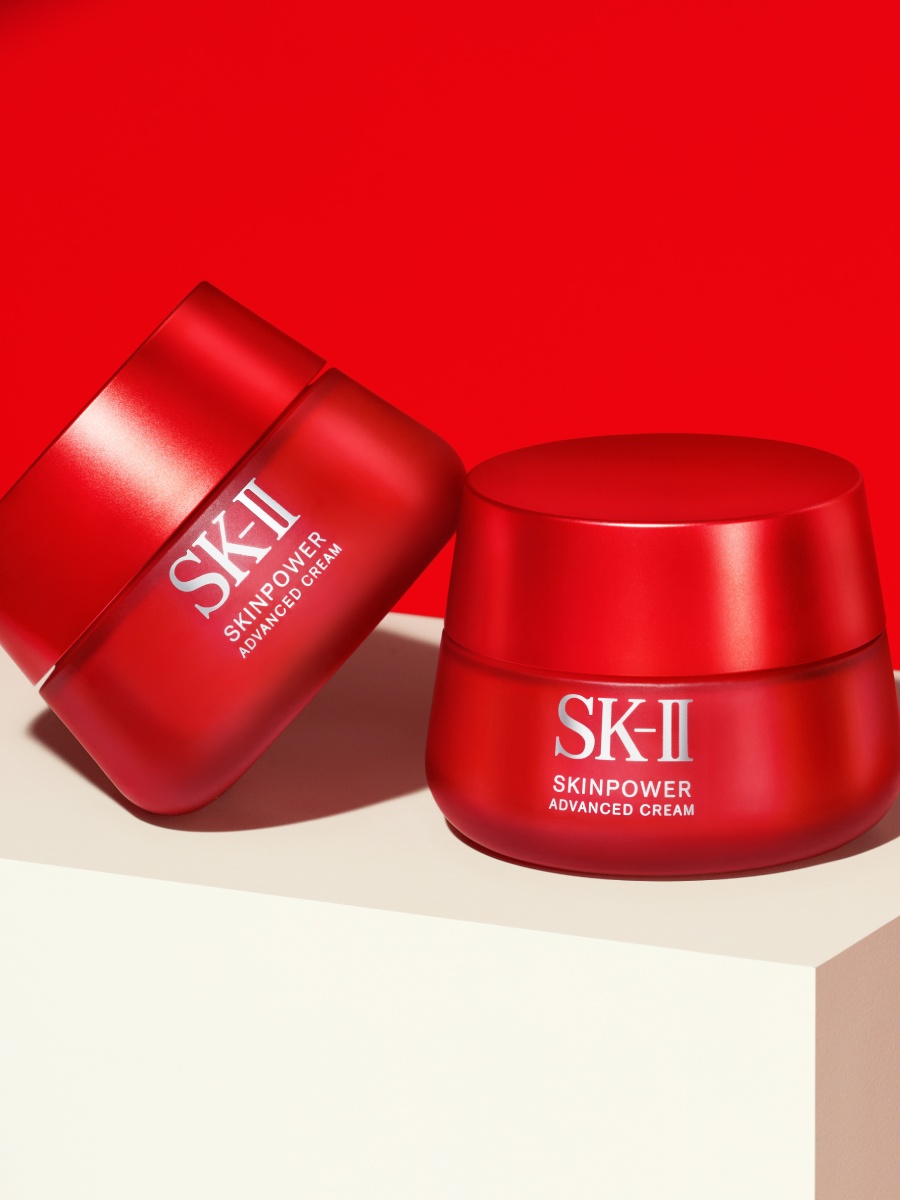 SK-II Skinpower Advanced Cream
The latest anti-ageing innovation from SK-II boasts a trio of efficacious ingredients, led by the brand's trademark Pitera essence, kinren and white peony root extracts. Tackling signs of aging at their root causes, the cream stimulates skin regeneration and enhances plumpness, radiance and hydration.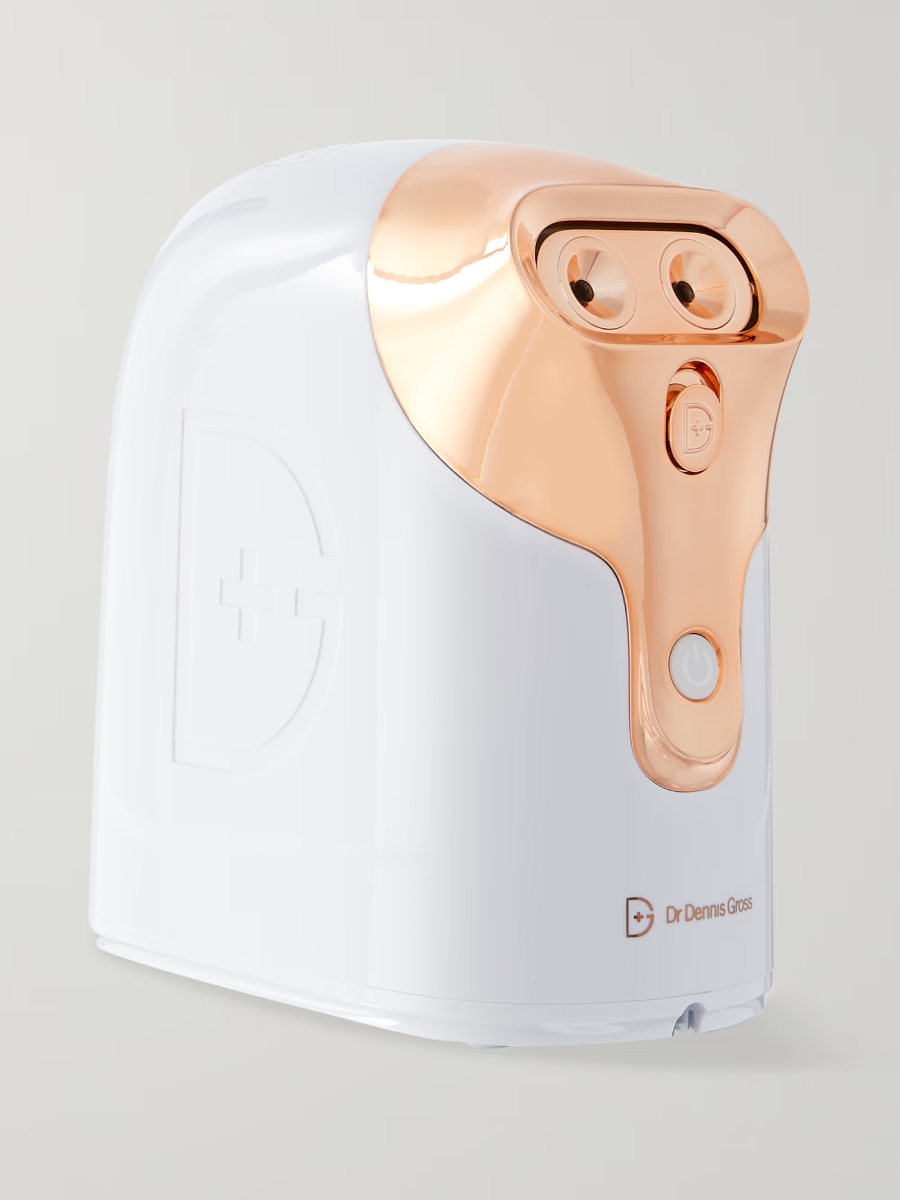 Dr. Dennis Gross Drx Pro Facial Steamer
Skip a protracted spa treatment on hyper hectic days with this professional grade facial steamer by Dr. Dennis Gross. Utilising ultrasonic technology, the device aids with decongesting pores and hydrating the skin, serving as a convenient precursor to your skincare routine. Its duo heat settings (warm and hot) cater to different levels of skin sensitivity, while adjustable dual-chamber nozzles produce a higher steam output across a larger surface area.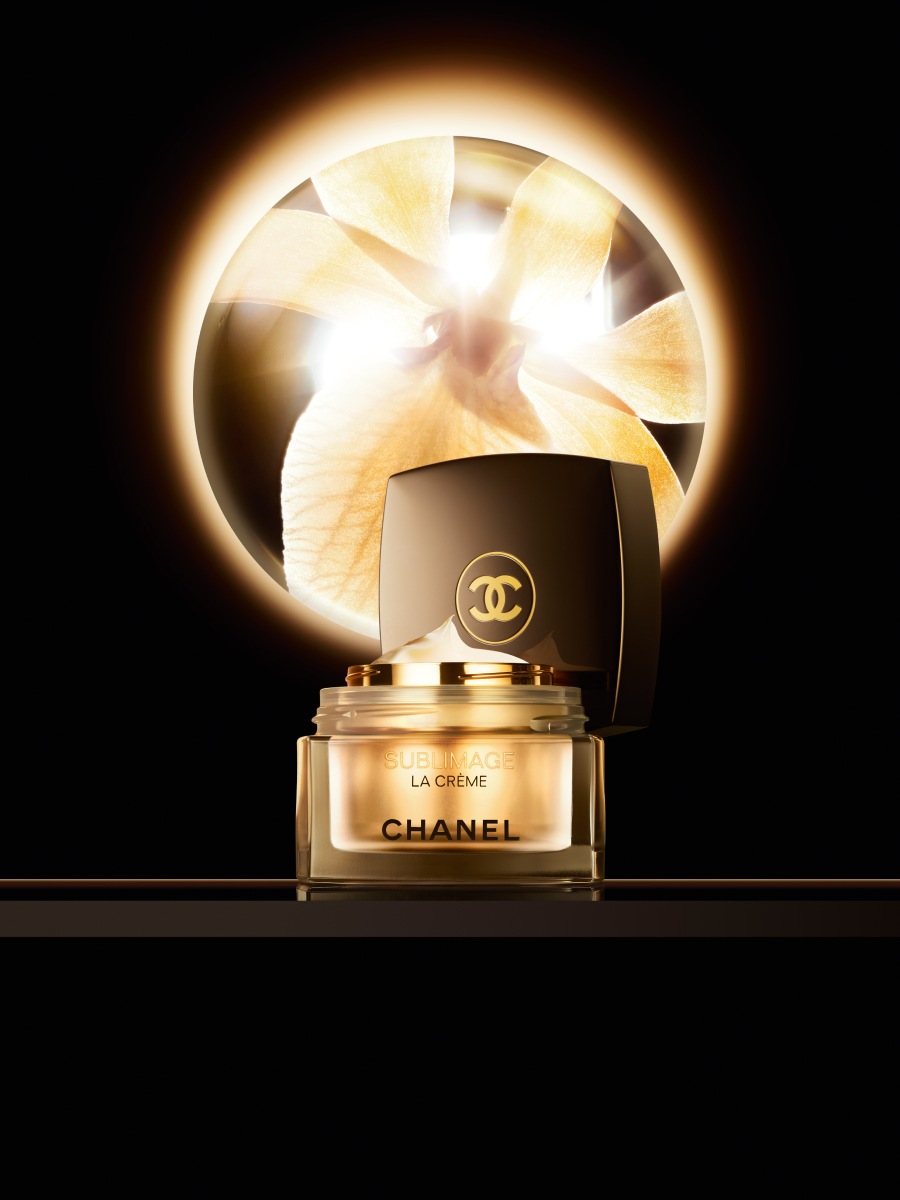 Chanel Sublimage La Crème Texture Suprême
This potent anti-aging cream has been known to harness the restorative qualities of Vanilla Planifolia, owing to a unique extraction process that induces a significantly higher concentration of active molecules. Now, the maison has introduced clever, dual-component jars containing convenient travel-size refills, assuring lustrous complexion even when you're on the go.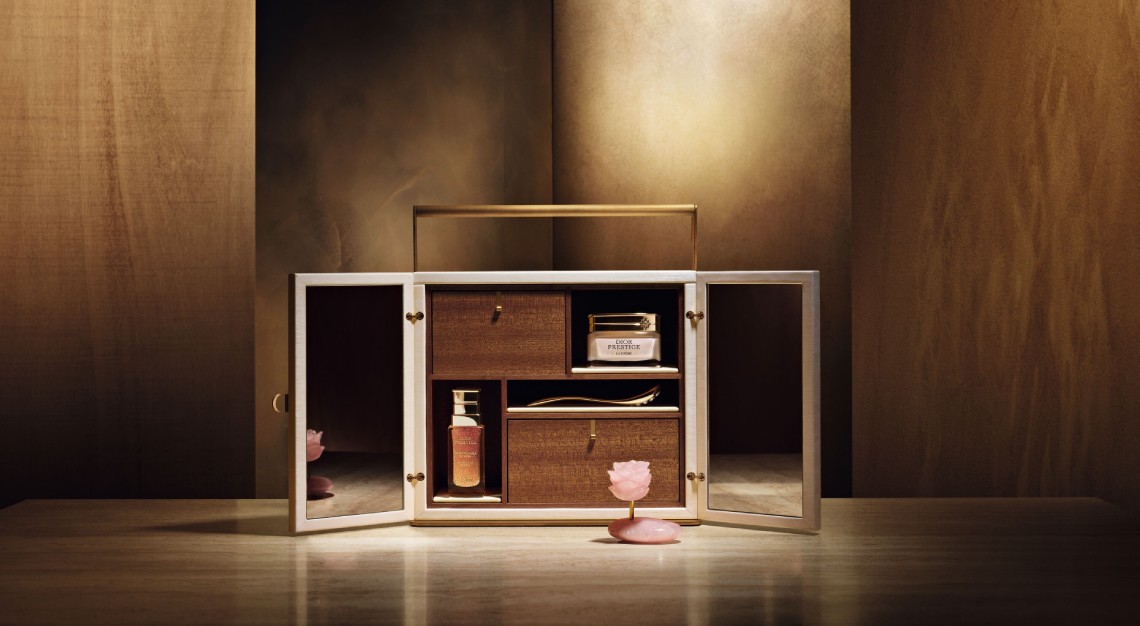 Dior Prestige Le Cabinet Extraordinaire by Neri & Hu
Chinese design firm Neri & Hu has crafted an exquisite beauty cabinet worthy to occupy centre stage on your vanity table. Fitted with an assortment of mirrors and drawers lined with lush, woven fabric, it's been designed to comfortably house all your beauty essentials and tools from Dior's Prestige skincare line—such as the Le Pétale Multi-Perlé, a chic massage tool fitted with 21 ceramic pearls. Only 250 pieces have been produced, priced at S$3,650 each.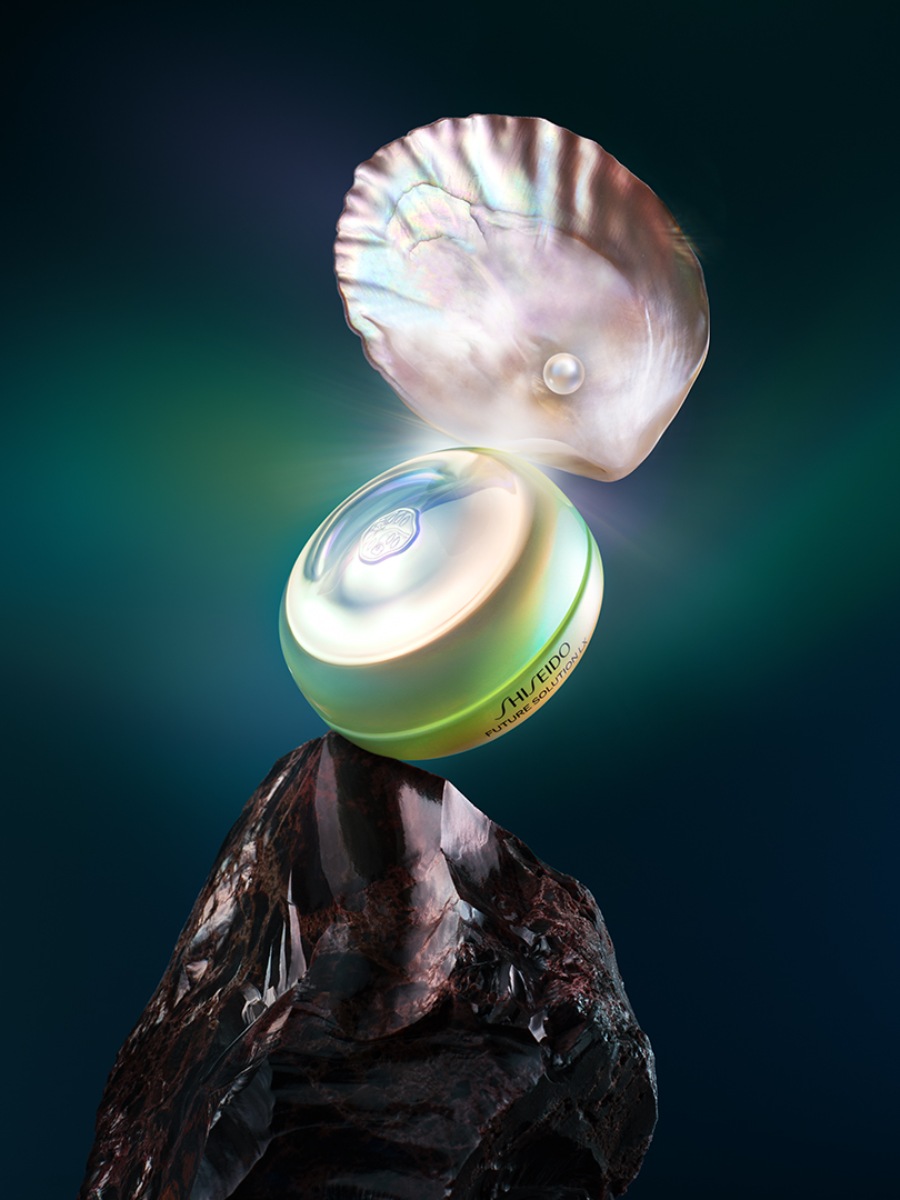 Shiseido Future Solution LX Legendary Enmei Ultimate Brilliance Eye Cream
Extremely rare and precious natural ingredients lie at the heart of Shiseido's new eye cream, combining the regenerative, supple and luminescent qualities of the enmei herb, green treasured silk—silk pods spun by Japanese oak moths—and Akoya pearl shell. All these add up to achieve a prominent uplift in dullness, dark circles, wrinkles, sagging and tension around the eye area.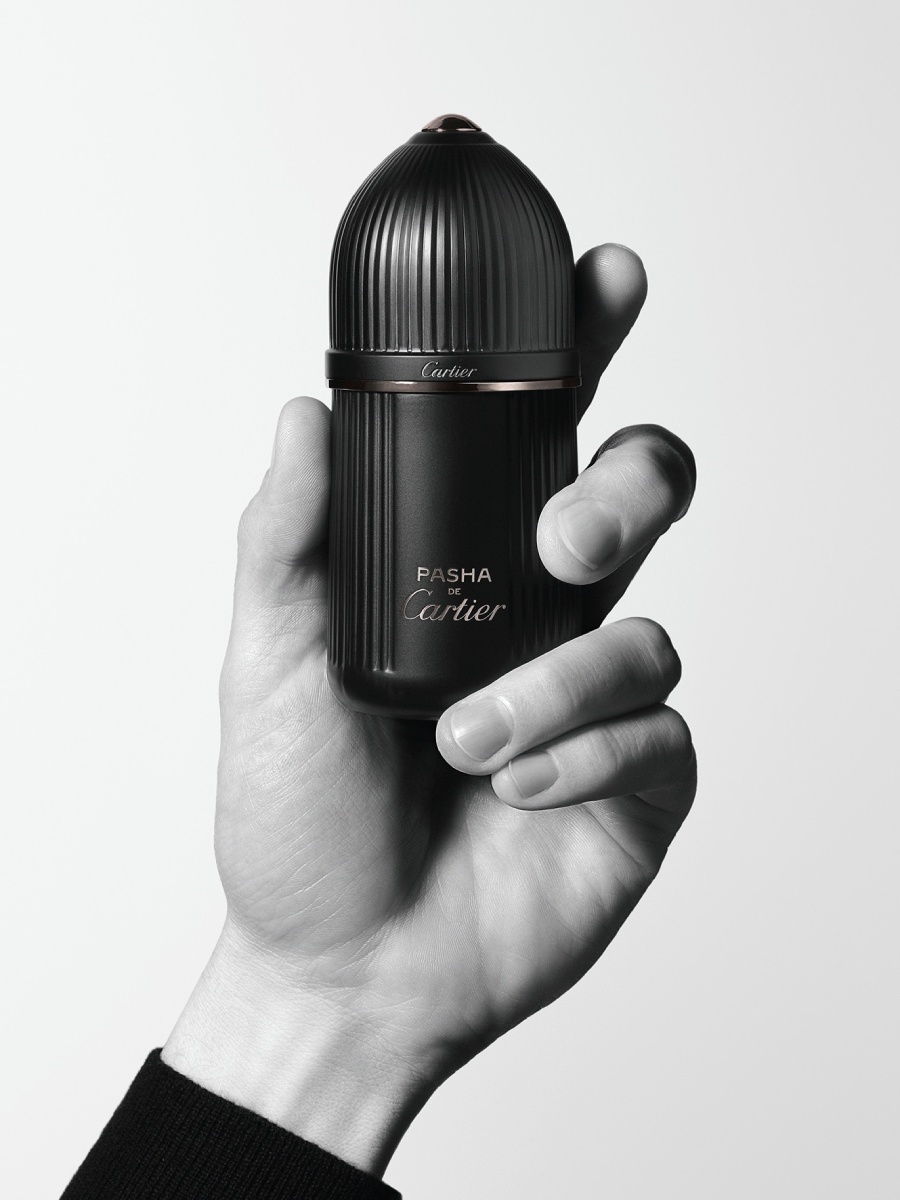 Pasha de Cartier Noir Absolu
You can't get any warmer and spicier than burnt wood and caramelised sugar, which is exactly what the Pasha de Cartier Noir Absolu is. Bold and suggestive, the cologne is a date-night staple for when you want to make a strong, enticing impression, without being too overpowering.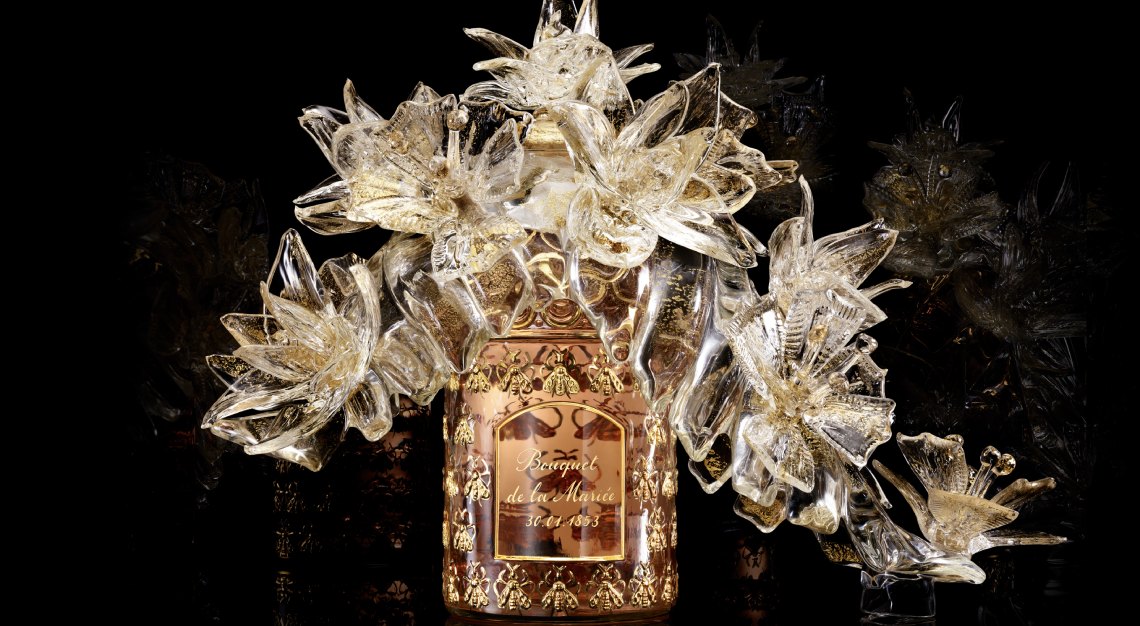 Guerlain Bouquet de la Mariée Murano Edition by Aristide Najean 2023
To celebrate its 170th anniversary, Guerlain has given master glassmaker Aristide Najean carte blanche to re-envision the iconic Bee Bottle. The result? An exquisite flacon from which sprouts an intricate bridal bouquet of white Murano glass flowers, inlaid with 24-carat gold. As for the precious fragrance within, expect glittery notes of orange blossom, sugared almond accord and frankincense. A total of 10 engravable, numbered flacons have been produced, retailing for S$37,000 each.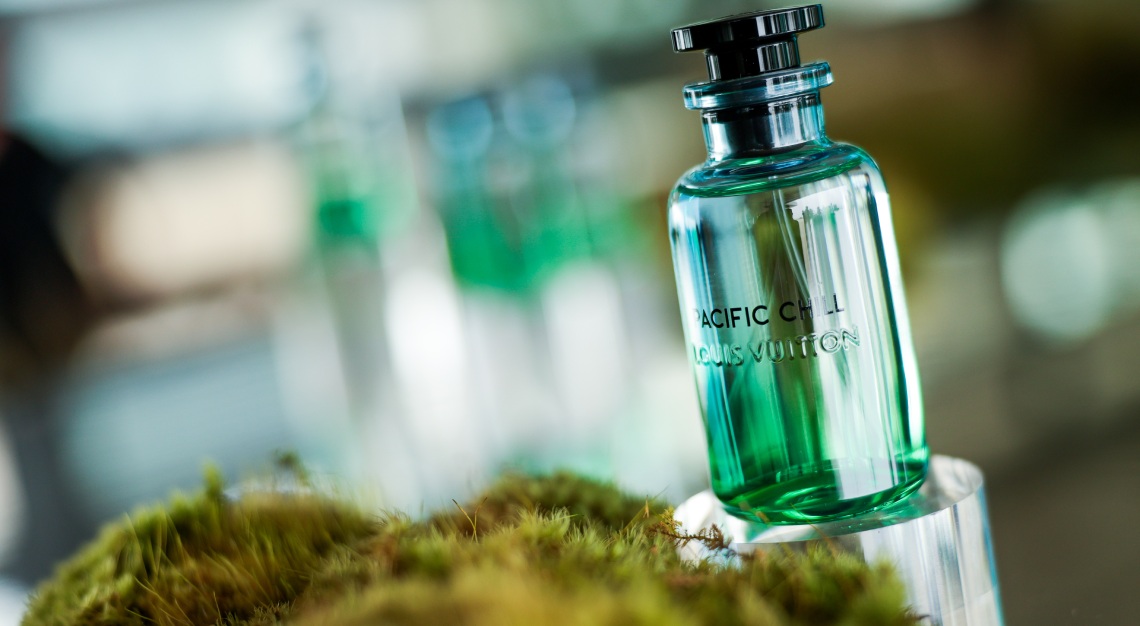 Louis Vuitton Pacific Chill
Take a chill pill with this breezy cologne by Louis Vuitton. A cool, Californian-inspired fragrance, Pacific Chill features a light-hearted blend of blackcurrant, cédrat and lemon. A spritz will remind you of laidback cocktails by the beach, watching as the sun dips gently over the horizon.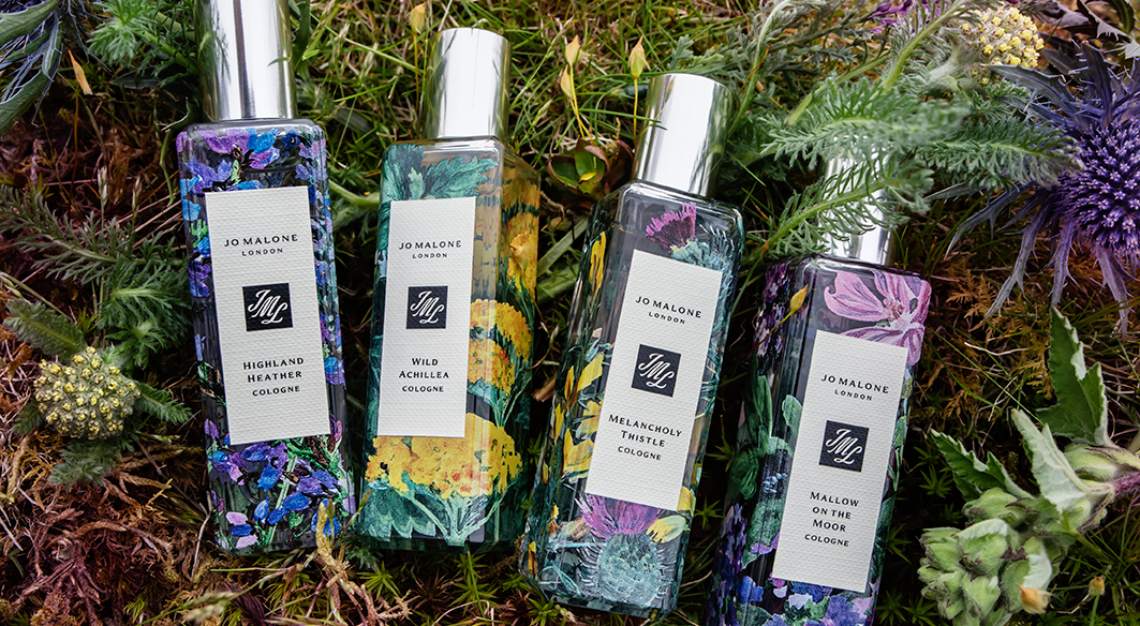 Jo Malone London The Highlands collection
In this new, limited-edition collection, global head of fragrance Céline Roux, together with perfumers Anne Flipo, Marie Salamagne and Yann Vasnier look to the rugged beauty of the Scottish Highlands, dotted by misty moors, hills and ancient castles. The collection comprises four distinct colognes: Melancholy Thistle Cologne, Highland Heather, Wild Achillea and Mallow On The Moor. For added complexity, Melancholy Thistle, a woody scent with notes of thistle heart and English ivy, can be layered with the other scents in the collection. It takes on a more floral character, for example, when paired with Mallow On The Moor, which contains violet leaf, mallow and heliotrope.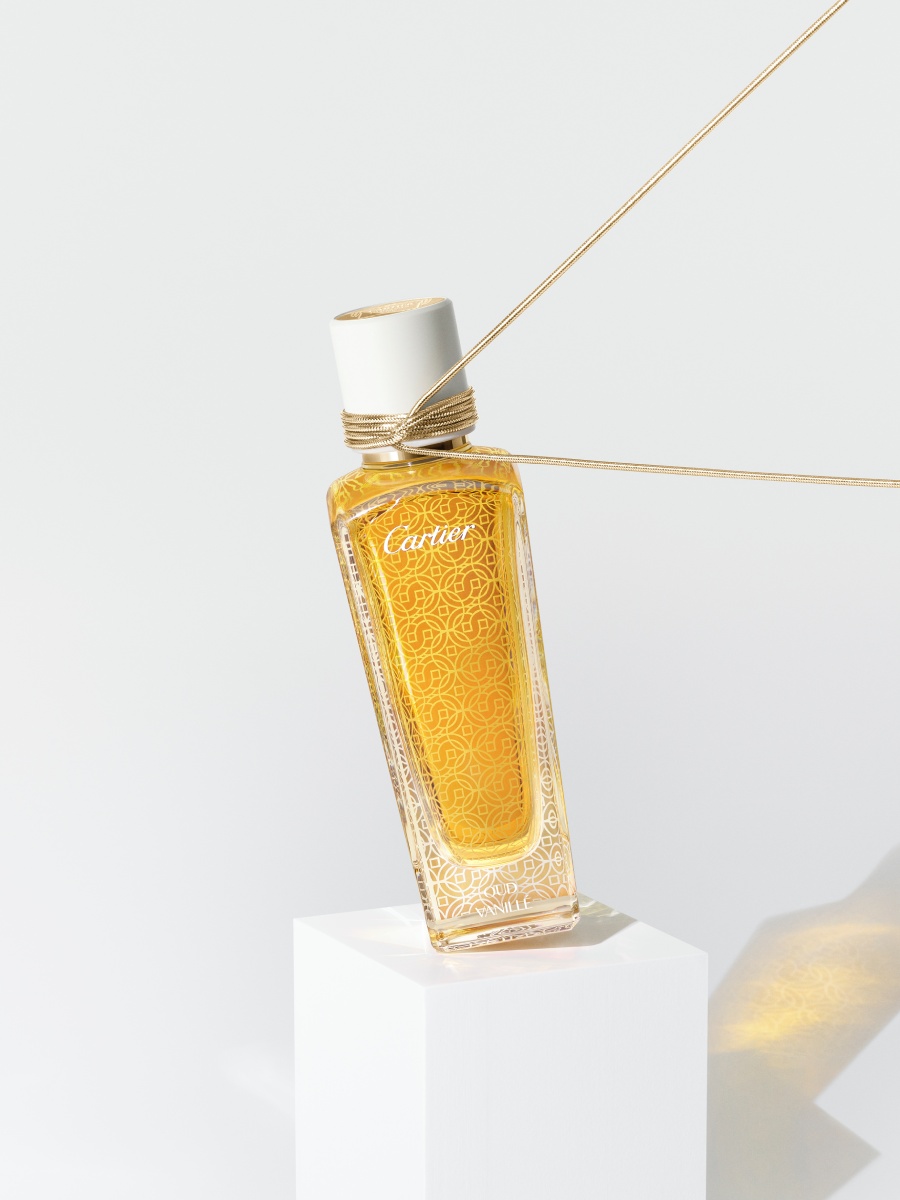 Cartier Oud Vanillé Les Heures Voyageuses Fragrance
Oud Vanillé is a new, genderless fragrance from Cartier's Les Heures Voyageuses collection, a series devoted to Oud resin, long a staple in Oriental traditions. This new edition is a riff on the L'Heure Perdue eu de parfum released in 2018, which evokes the sweetness of childhood. This time, the maison's in-house perfumer Mathilde Laurent combines two key ingredients that are a match made in heaven—oud, with its raw, woody air, is gently assuaged by the soft, saccharin notes of vanillin.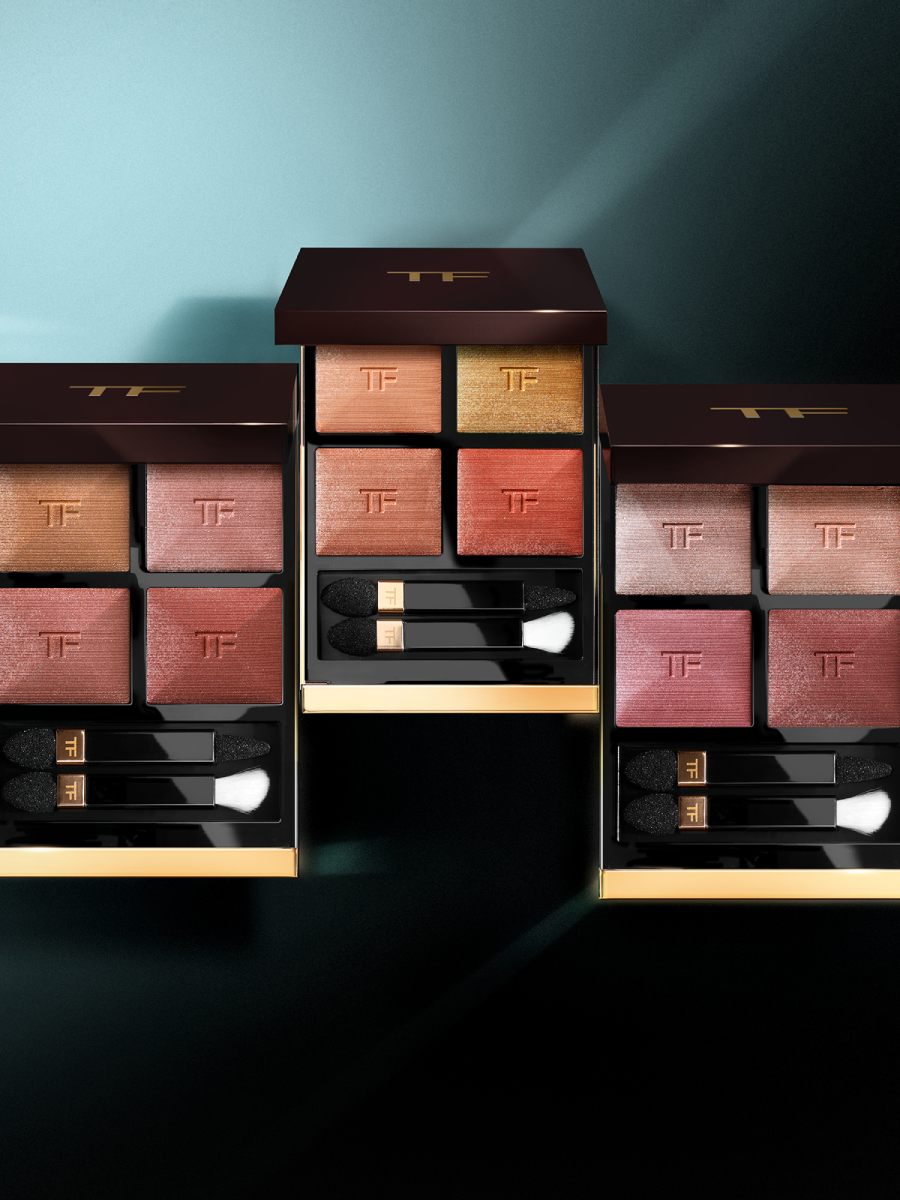 Tom Ford Eye Colour Quad Series
Strut in style with Tom Ford Beauty's three latest colourways from its popular Eye Colour Quad Series. Fit for the runway, Golden Hour recalls gilded chain links and sparkle, while Peach Dawn evokes peach, brick and satiny bronze hues. For a touch of sultry glamour, Hazy Sensuality features rich reds, a deep burgundy brown and sequin-like rose shimmer.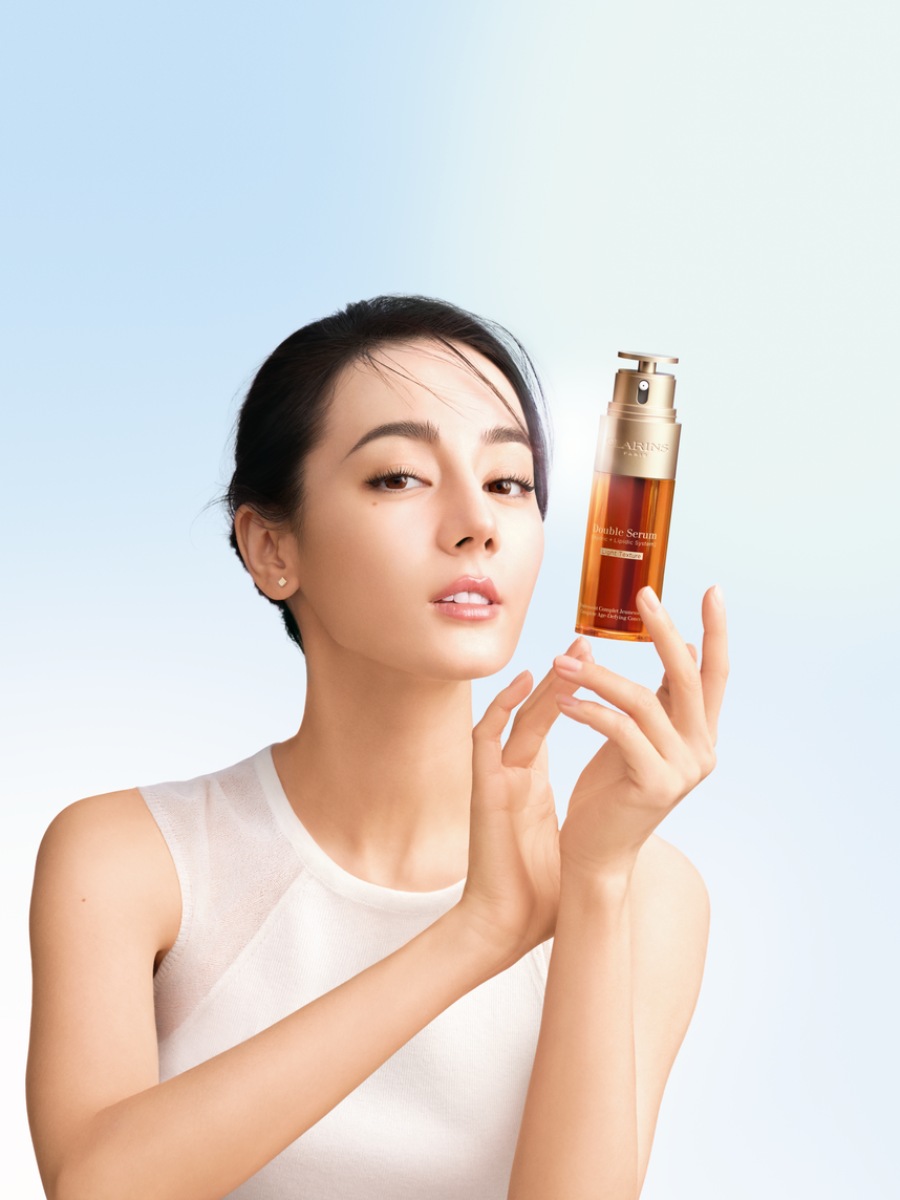 Clarins Double Serum Light Texture
Clarins' Double Serum was initially created to accentuate the five vital functions of the skin: hydration, nutrition, oxygenation, regeneration and protection. It achieves this through 21 active plant extracts such as turmeric, avocado, goji berry, kiwi, quinoa, edelweiss and more. In case you're wondering, the new Double Serum Light Texture doesn't deviate from the original's raison d'être. The only difference is it now comes in a noticeably lighter formula that's better suited for all skin types, especially for those in hot and humid climes.
Gris Dior
Dior beckons you to see its best-selling, unisex fragrance anew. In a star-studded campaign titled Dare in Gris Dior, featuring the likes of Maya Hawke, Jenna Ortega and Joseph Quin, the house calls upon individuals from various walks of life to live out and channel their most authentic selves. Call it the Gris Dior effect, an olfactory expression that owes its pluck to a heady blend of rose and bergamot, enveloped by oakmoss, patchouli, cedar and sandalwood. It'll go best with the new Gris Dior Hydrating Body Lotion and Gris Dior Hair Perfume, which likewise reflect a bold mix of woody and floral accords.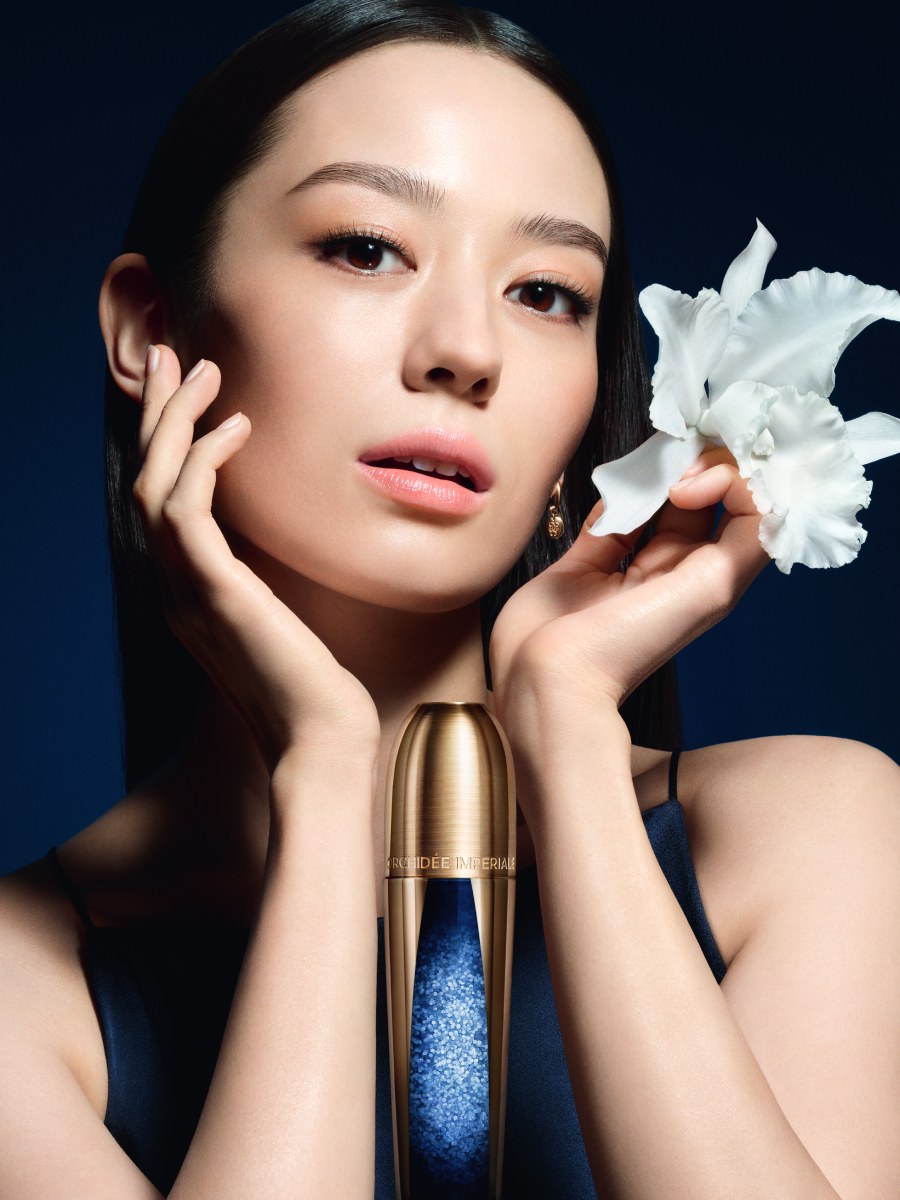 Guerlain Orchidée Impériale Micro-Lift Concentrate
Over 18 years of research unearthing the longevity secrets of the orchid flower have yielded this intense uplifting tri-serum. At its heart, a new molecular extract called Orchid Totum helps regenerate and boost vitality on a deep, cellular level. At the same time, 6,000 high-precision micro-fillers and micro-sculptors work to accentuate skin firmness and elasticity.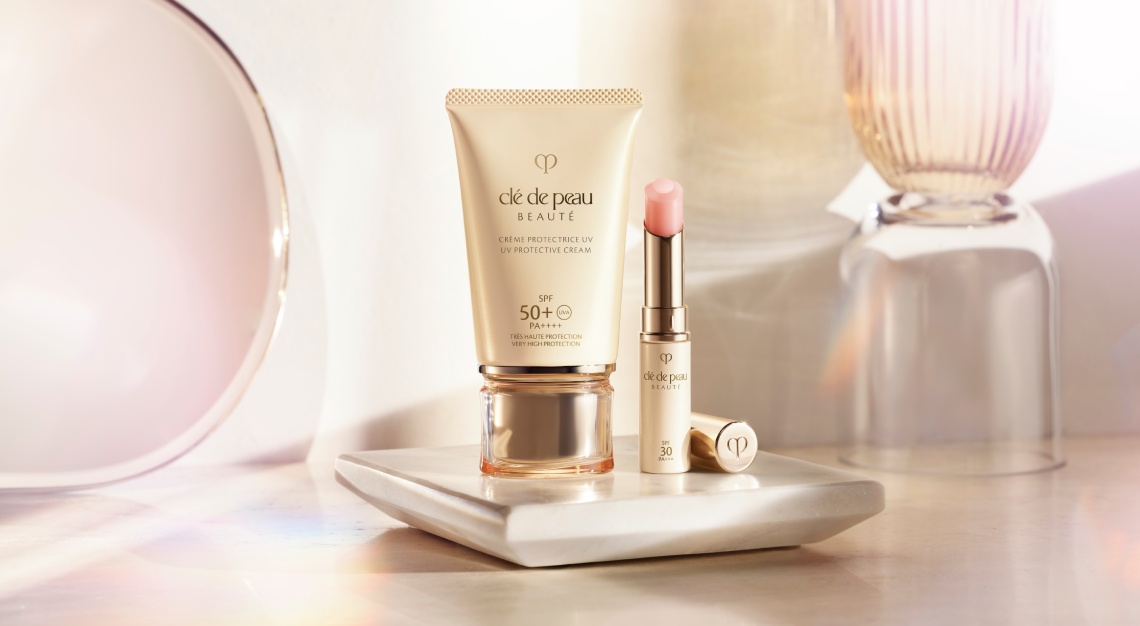 Clé de Peau Beautè UV Protective Cream
Infused with Moroccan thyme extract, the luxury Japanese skincare brand's reformulated sunscreen relies on Adaptable Innershield Technology to fend off harmful UV rays, while simultaneously allowing beneficial red light to pass through. Pair it with the updated Protective Lip Treatment for maximum protection.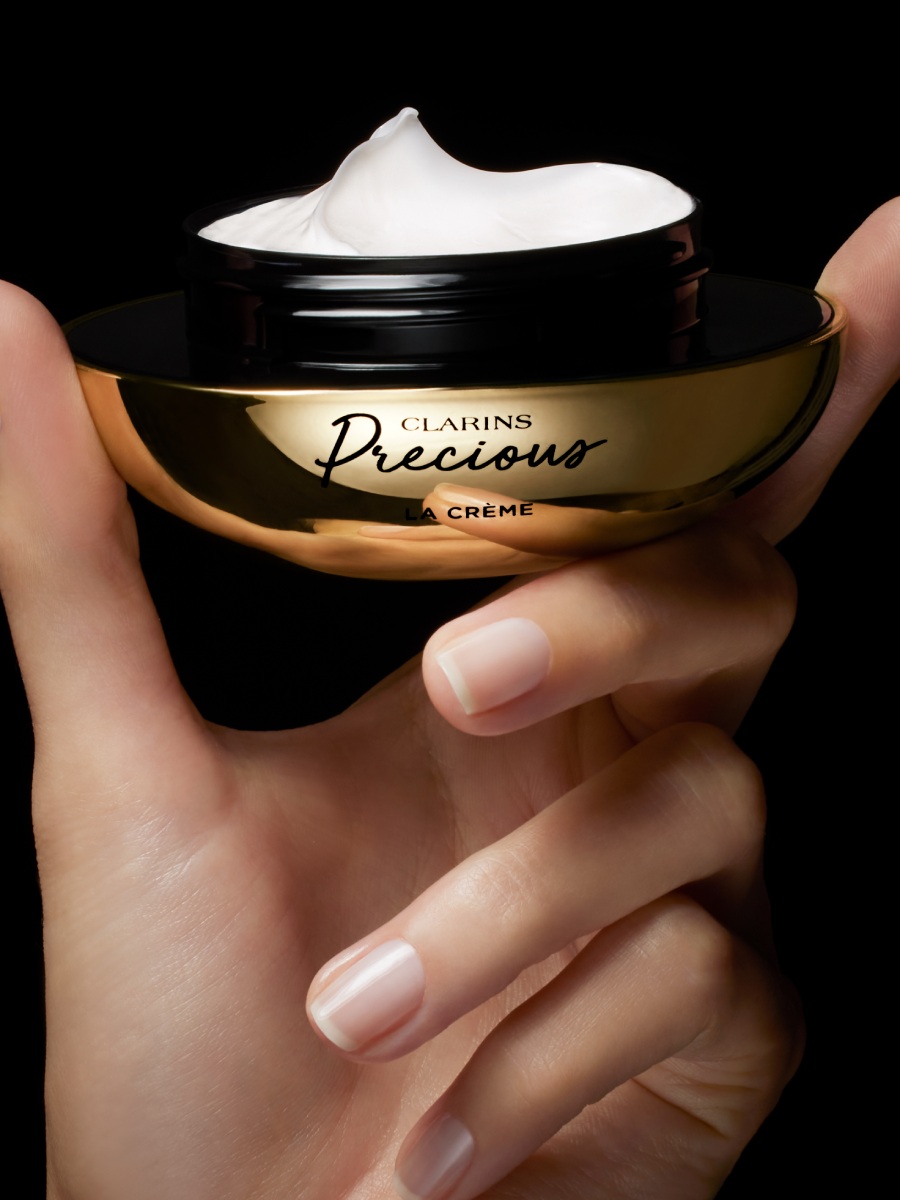 Clarins Precious La Crème Anti-Ageing Moisturiser
The rare Moonlight flower—also known as the queen of the night—blossoms once yearly. Harnessing the flower's potent cryoextract, Clarins' anti-aging moisturiser is further enriched with a host of natural ingredients like organic leaf of life, acerola seeds, organic oat sugars and Persian silk tree extract to effectively restore skin radiance and longevity.
Dolce Violet Eau de Toilette
A delicate eu de toilette for women that fits right alongside Dolce & Gabbana's signature scents like Garden and Rose, be enamoured with whimsical notes of cassis, violet and Madagascar vanilla. Brought to life by master perfumer Emilie Coppermann, the scent comes housed in an dainty purple bottle, topped by a floral cap and a black grosgrain ribbon.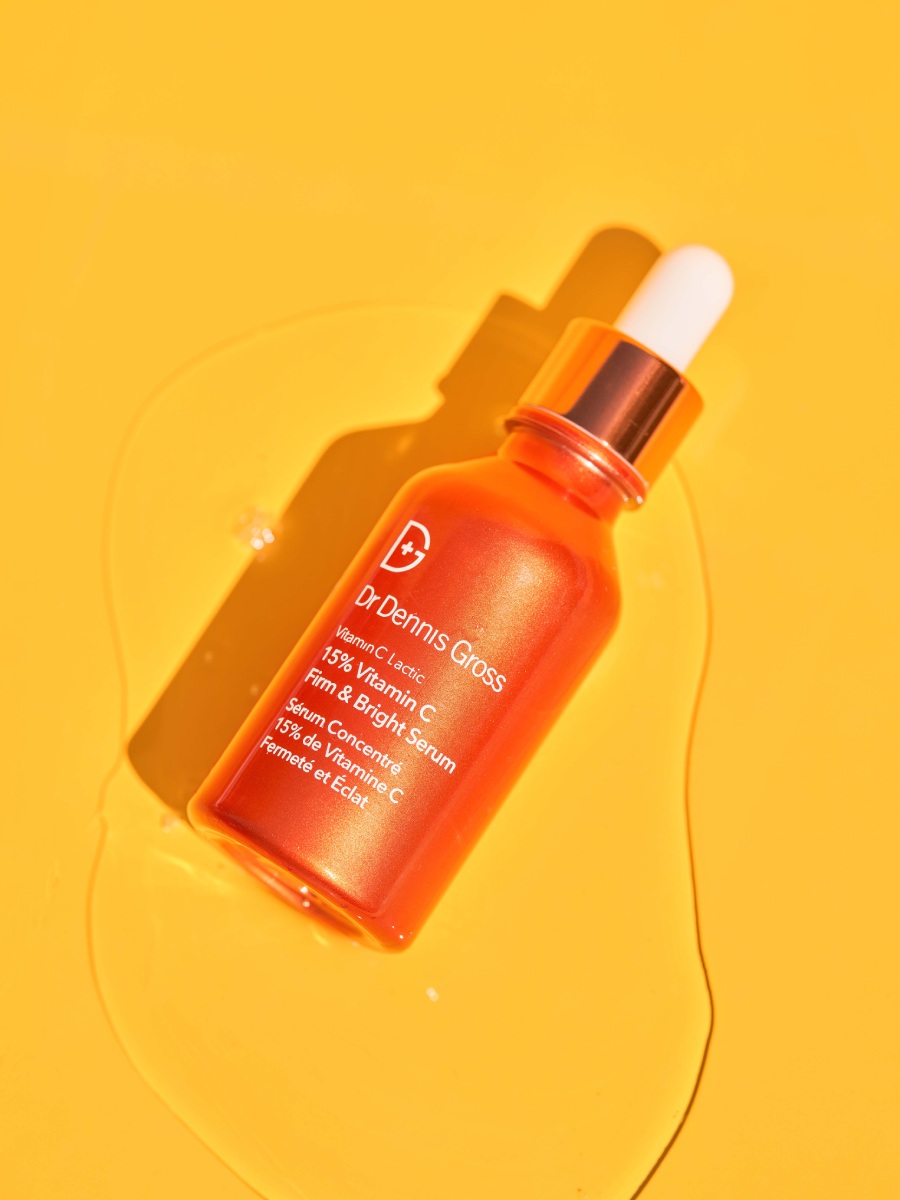 Dr Dennis Gross Vitamin C Lactic 15% Vitamin C Firm & Bright Serum
Part of the cult skincare label's new Vitamin C Lactic range, this breakthrough antioxidant-rich serum combines lactic acid with 15% L-ascorbic acid, along with instrumental licorice and mulberry extracts to smoothen wrinkles, diminish dark spots, strengthen the moisture barrier and firm up the skin.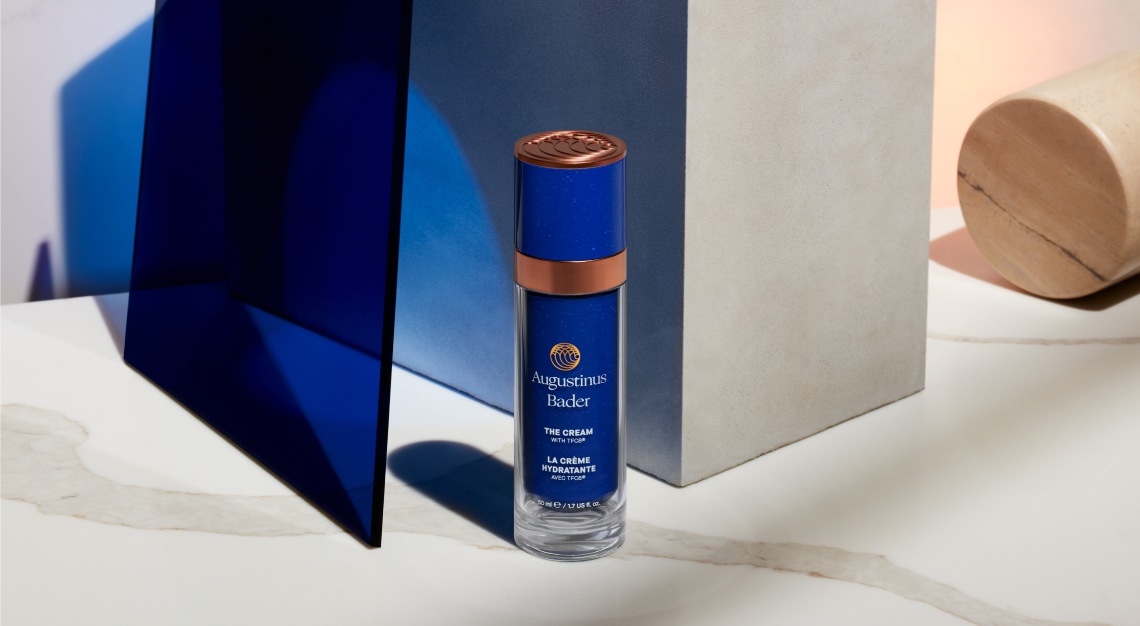 Augustinus Bader The Cream
Former stem cell and biomedical scientist Augustinus Bader is one of the hottest names to know in luxury skincare now. Bader's products use a proprietary, patented TFC8 (Trigger Factor Complex) formula that promises to restore, renew and regenerate skin with visible results in a matter of weeks. For an introduction, try The Cream—a luscious yet lightweight moisturiser that's suitable for both men and women.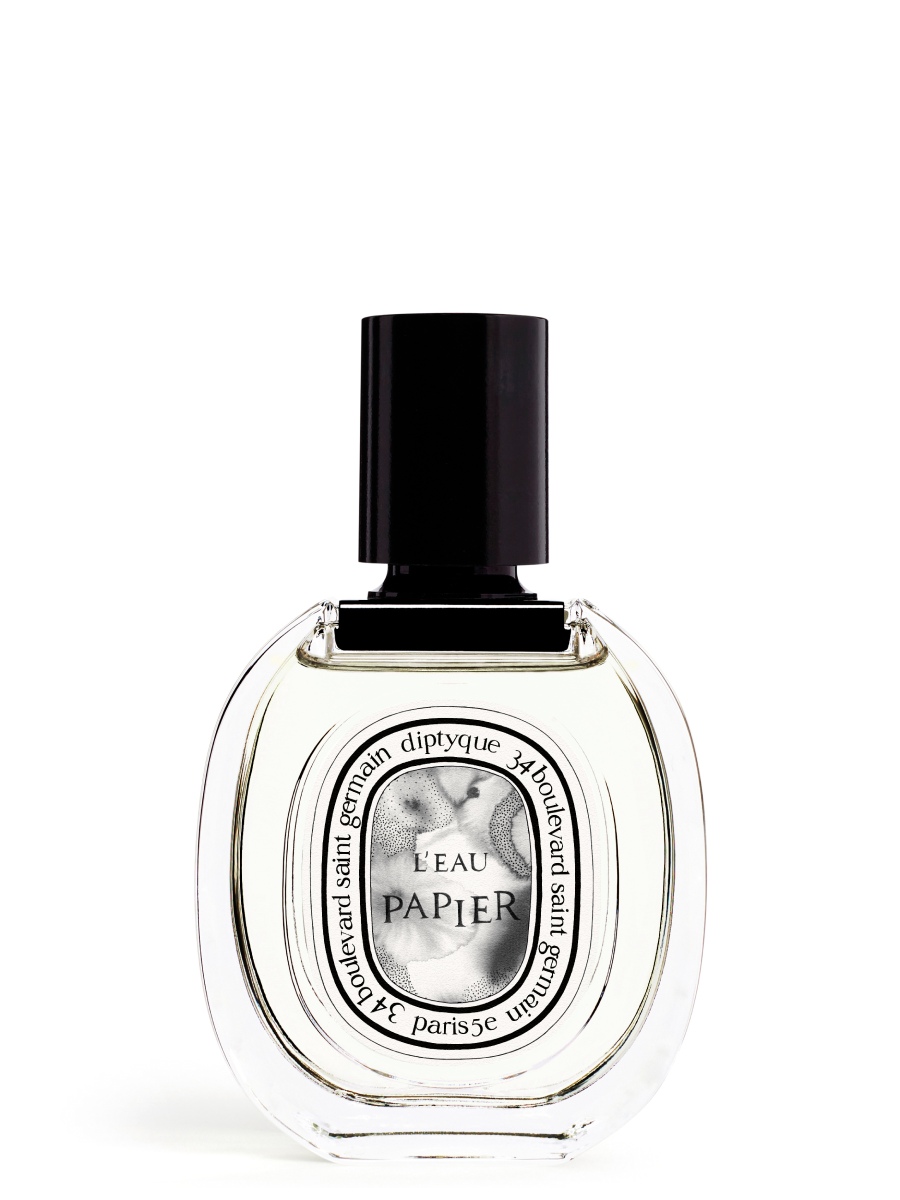 Diptyque L'eau Papier
You'll be intrigued to know that Diptyque's latest unisex creation is all about the smell of ink on paper. Perfumer Fabrice Pellegrin has crafted a unique rice steam accord, adding sweet bursts of mimosa, a grainy note of roasted sesame seeds, and an abstracted overdose of white musk that evokes parchment and vellum.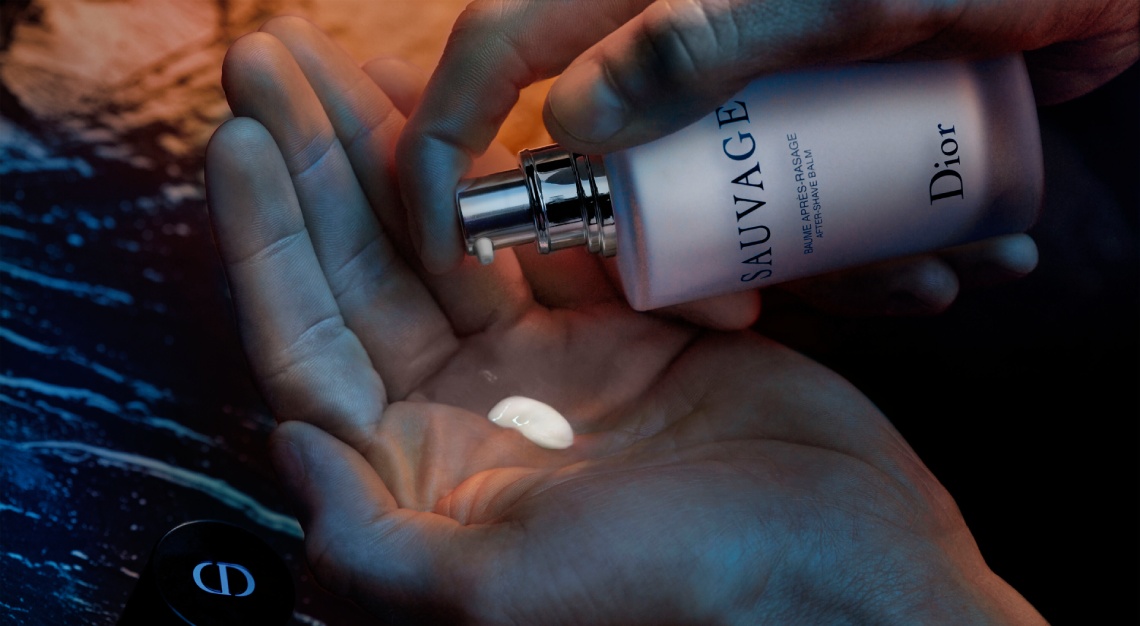 Dior Sauvage After-Shave Balm
Dior's flagship men's fragrance gets a grooming line to match. The one to look out for is the After-Shave Balm, which is crafted using 94 per cent natural origin ingredients. It's formulated with a cactus flower extract—a nod to the vast American wilderness that the scent is inspired by—and rich shea butter to soothe freshly shaven skin.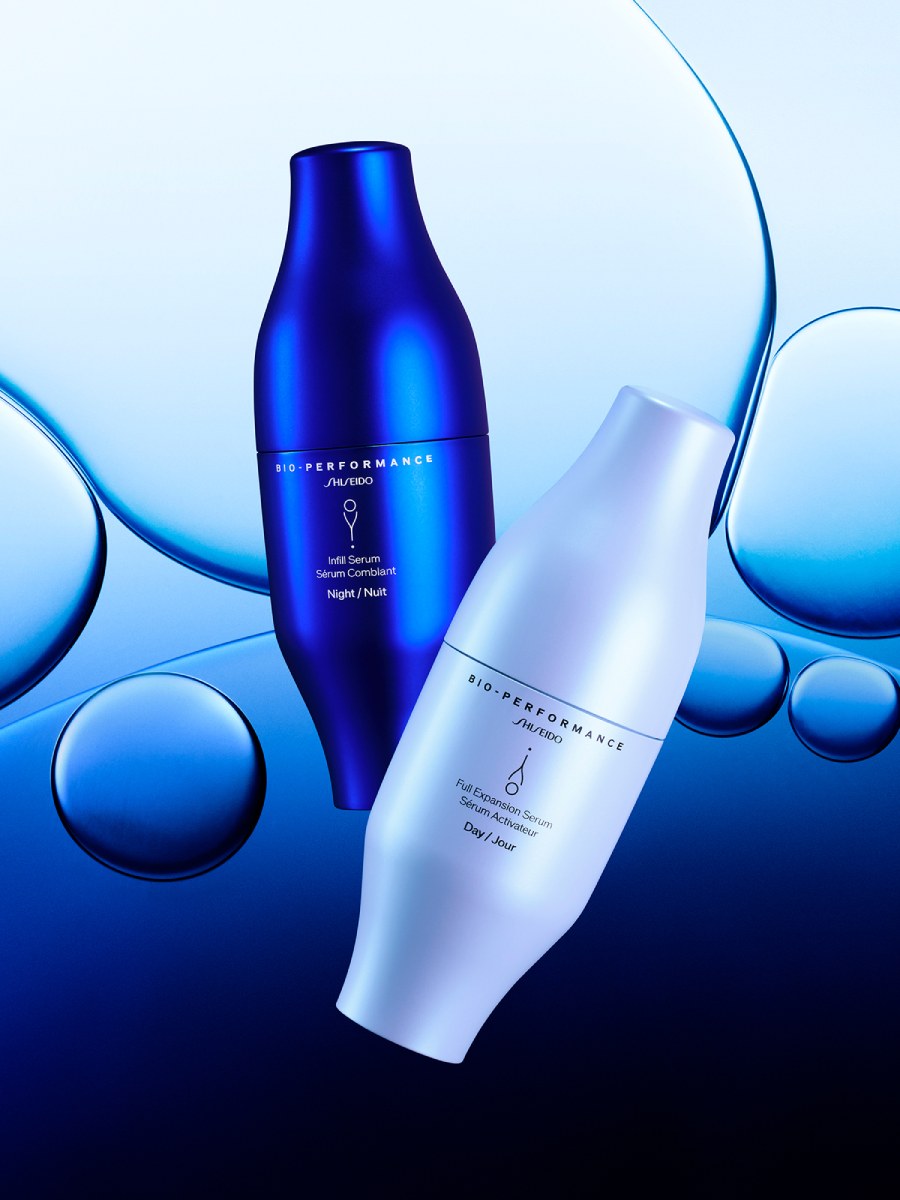 Shiseido Bio-Performance Skin Filler
Japanese skincare giant Shiseido's latest coup is making hyaluronic acid, a well-established active ingredient at this point, do exciting new things. Its Bio-Performance Skin Filler set for women makes use of two serums—encompassing both day and night—to create a plumped-up look and effect for the skin.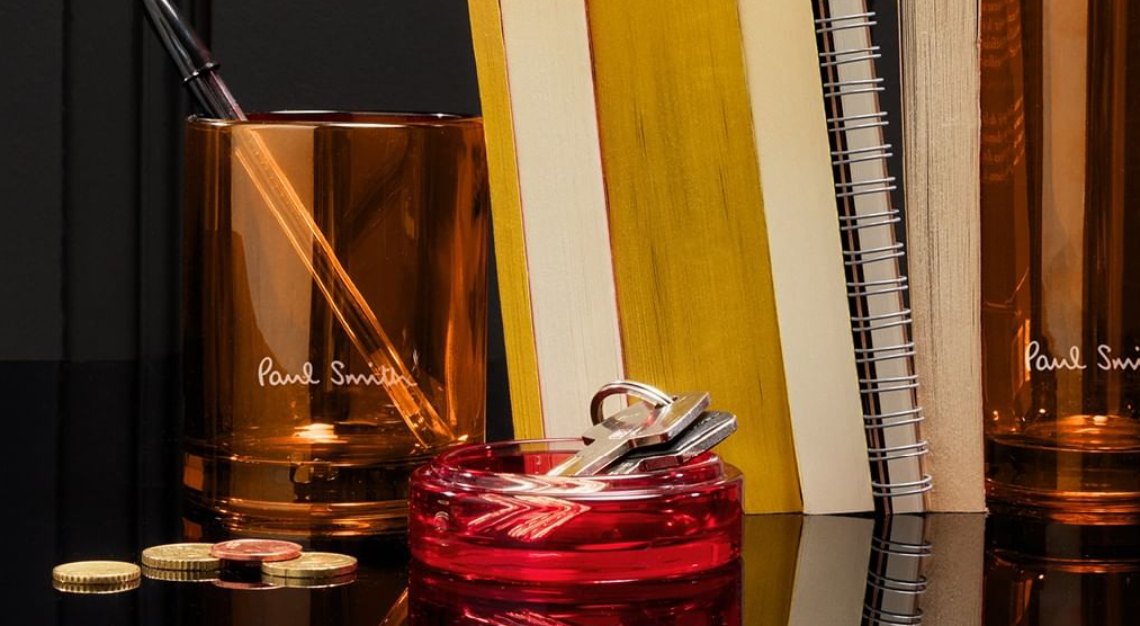 Paul Smith Home Fragrances
A year after debuting his range of homeware, British designer Sir Paul Smith follows up with his first collection of home scents, available as candles and reed diffusers. This includes Botanist, which smells of fresh-cut grass and vetiver inspired by Sir Paul's tailoring; and Bookworm, a warm amber and cedarwood evocation of stacks of paper in the designer's office. Each scent is artfully complemented by Sir Paul's two-tone coloured glass vessels, with lids that double as reusable coasters.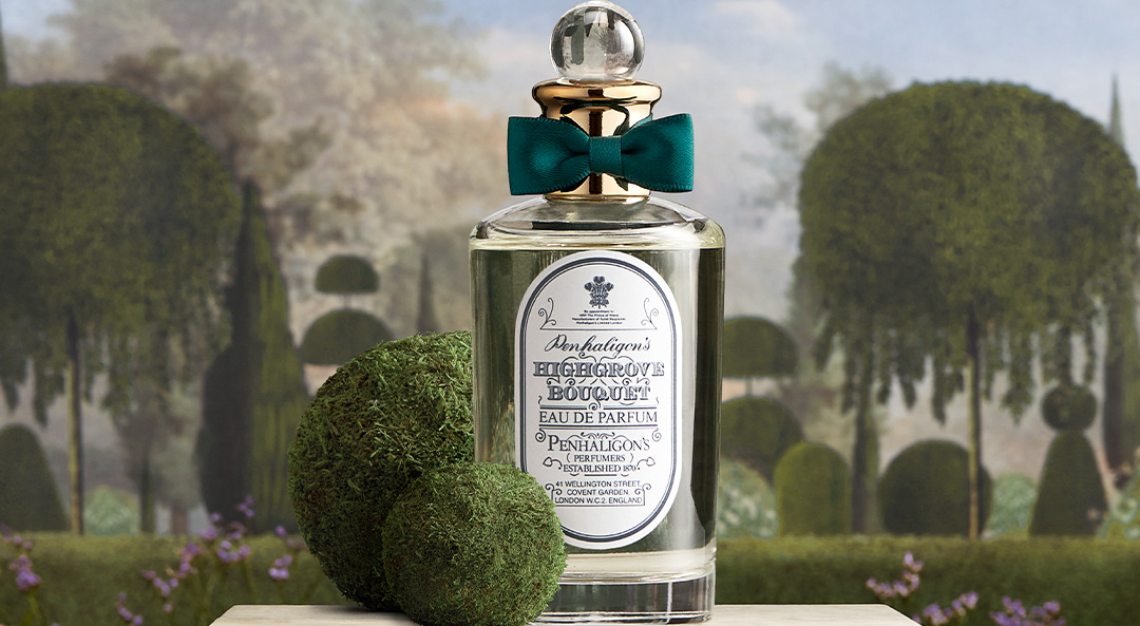 Penhaligon's Highgrove Bouquet
His Majesty King Charles III has collaborated with Penhaligon's on an uplifting, gender-neutral eu de parfum. Evoking fragrant summers at the luscious Highgrove Gardens with floral notes of weeping silver lime, mimosa and tuberose, it's the perfect encapsulation of sunshine in a bottle.
Hermès Un Jardin à Cythère
This marks Hermès's in-house perfumer, Christine Nagel's second addition to the Parfums-Jardins collection. Breathing of Olive wood, grasses and fresh pistachio, the eu de toilette is a transportive fragrance capturing the untamed beauty of Kythira, a Greek island on the Peloponnese peninsula—the mythical birthplace of Aphrodite, the ancient Greek goddess of love, beauty and fertility.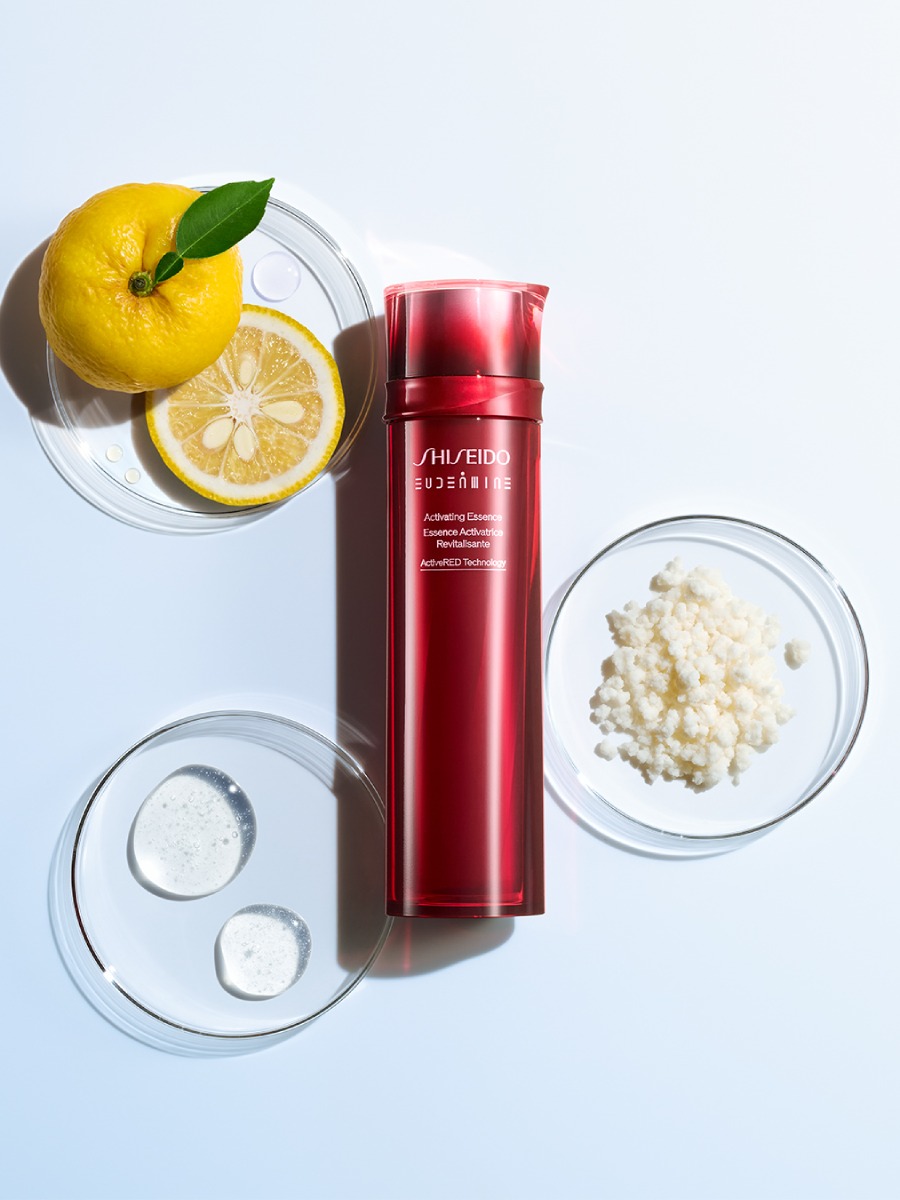 Shiseido Eudermine Activating Essence
Long a favourite of geishas in the past, Shiseido's first and most iconic softener receives an upgrade. Retaining its keen revitalising properties, the improved version seeks to restore one's natural beauty through the brand's proprietary fermented kefir extract, yuzu extract and 4MSK, a potent brightening ingredient.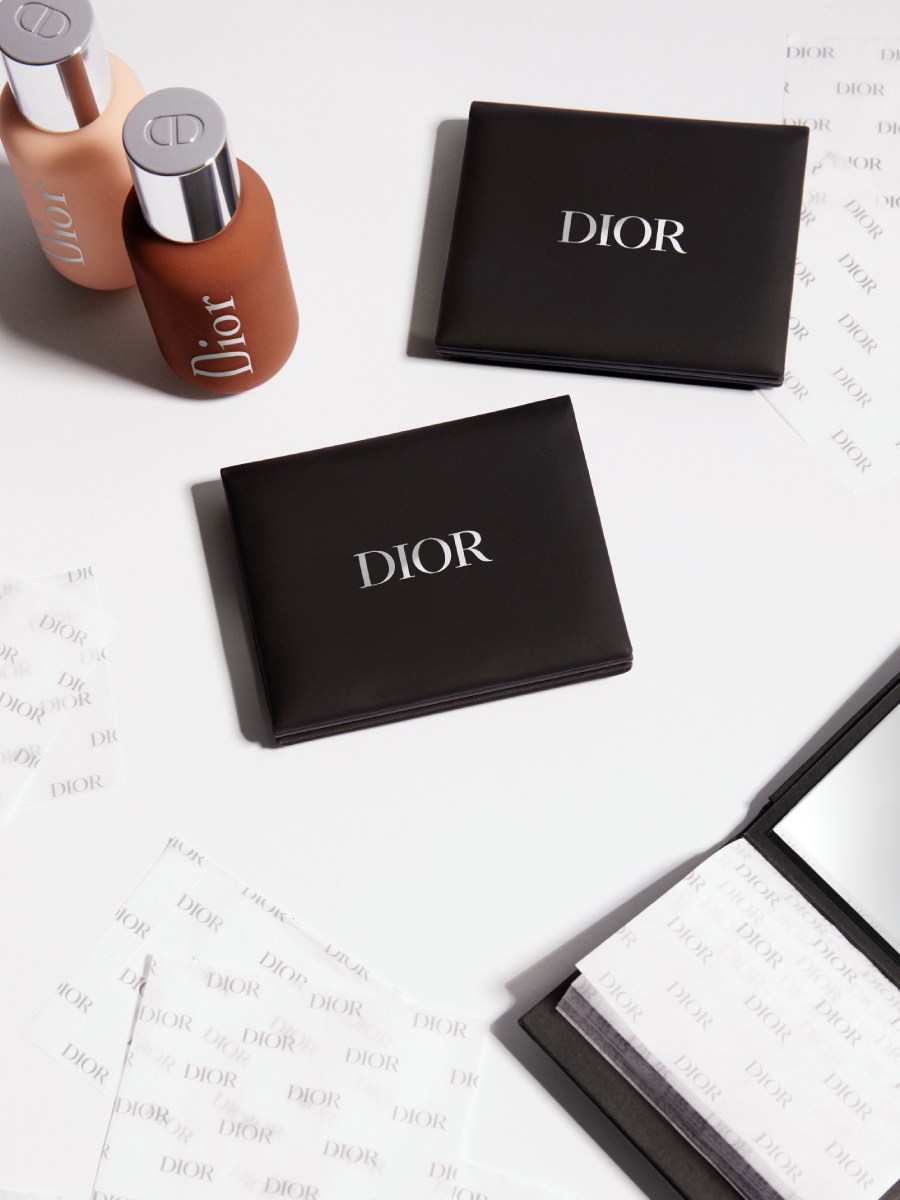 Dior Skin Mattifying Papers
Blotting is arguably beauty's hottest trend now; as was the case at Dior's Fall show in Paris, where creative and image director of Christian Dior Makeup, Peter Philips unveiled the brand's new mattifying papers. Housed in a sleek case, they come in a set of 100 sheets.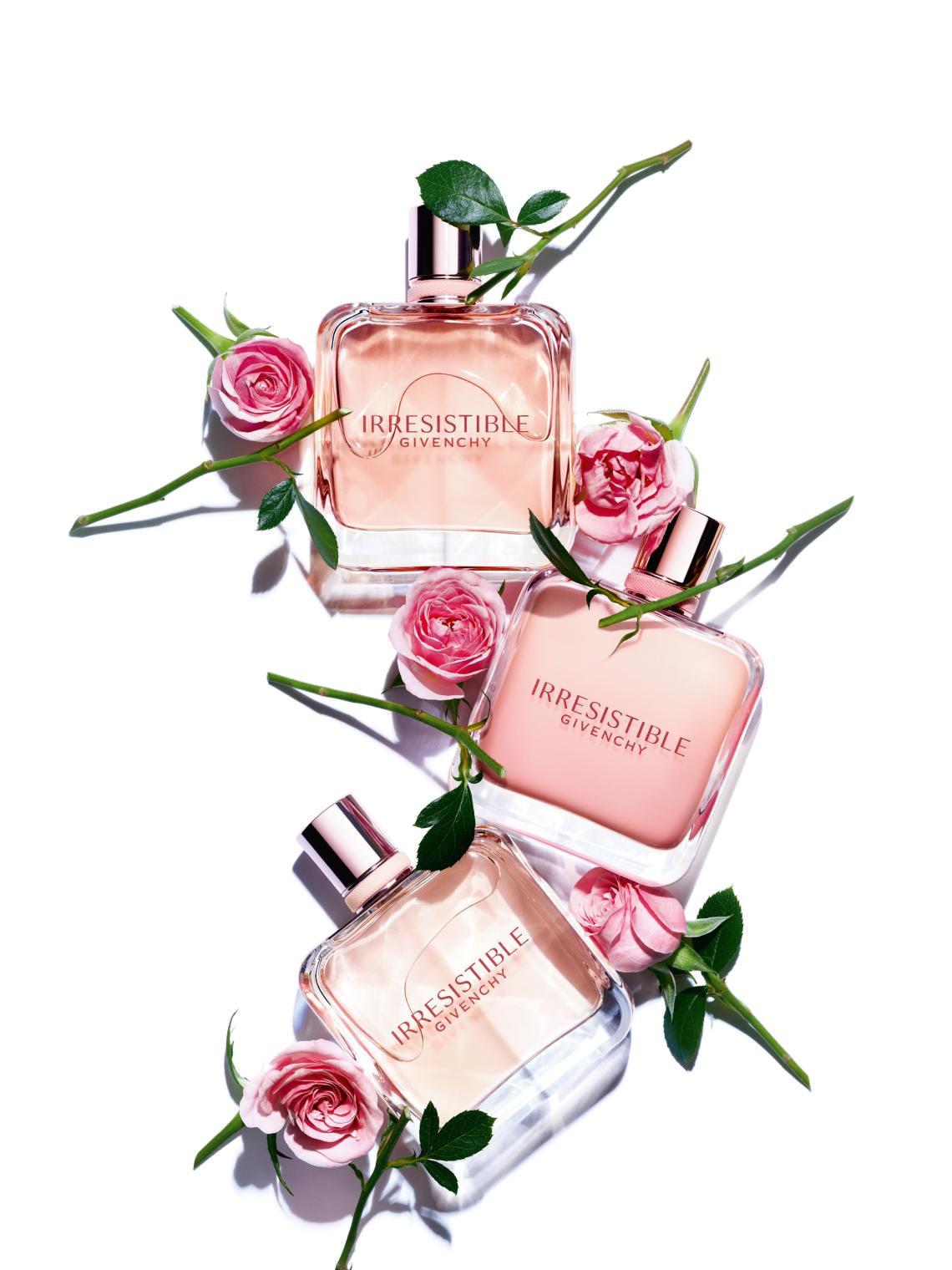 Givenchy Irresistible Rose Velvet Eau de Parfum
First released in 2020, Givenchy's Irresistible Rose Velvet Eau de Parfum now features a chic flacon in powdery pink. At its heart, the perfume is composed of a quartet of roses for heightened sensuality and allure.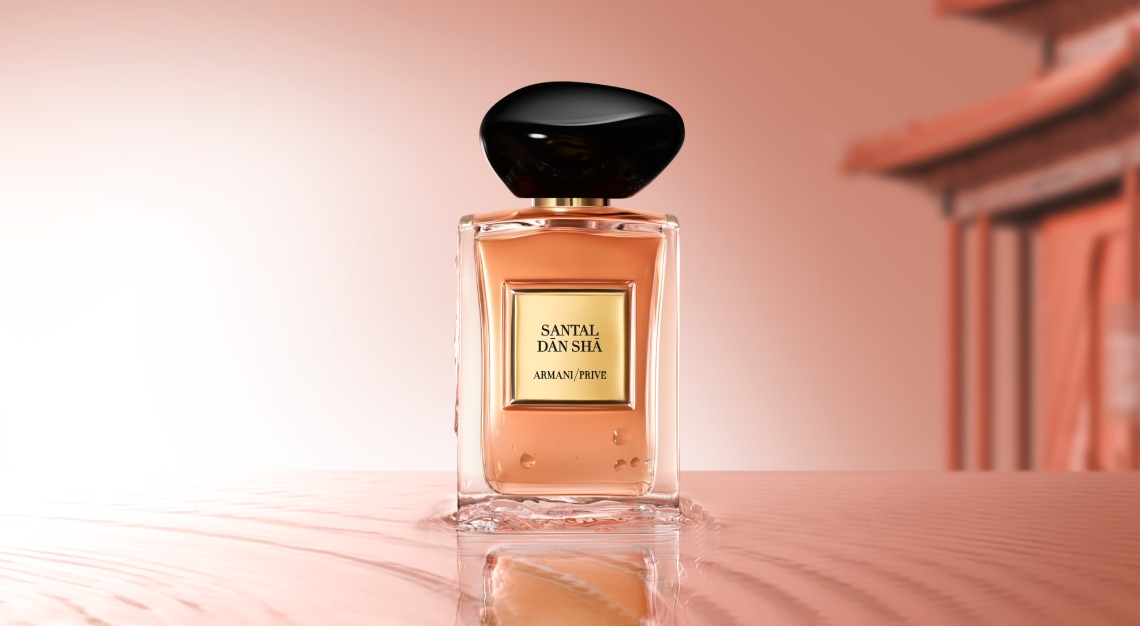 Armani Santal Dān Shā
An olfactory translation of haute couture at Giorgio Armani, Armani Privé's latest scent makes use of sandalwood, bergamot and cardamom to convey the tranquility of Chinese imperial palaces and their gardens—it's creamy, woody and spicy all at once.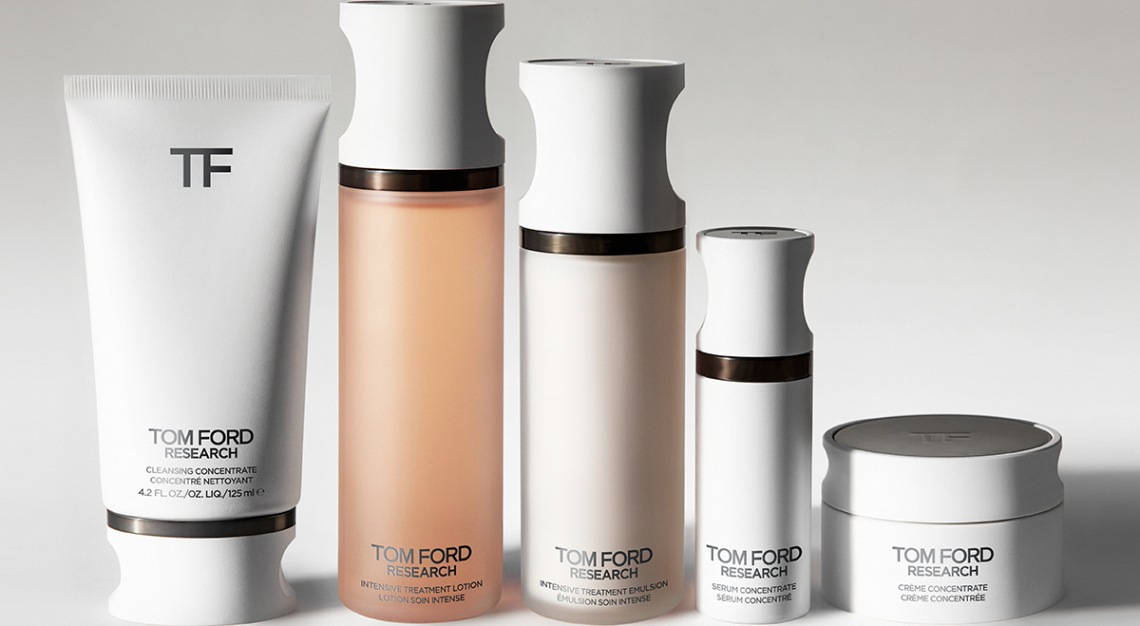 Tom Ford Research Series
Merging luxury skincare with cutting-edge science, Tom Ford's Research Series capitalises on a botanical blend of natural ingredients like white porcelain cacao and caffeine for pristine, transformative results regardless of skin type or gender. Beyond the serum and ultra-rich cream, the series has also been expanded to include a cream cleanser, lotion, emulsion and eye concentrate.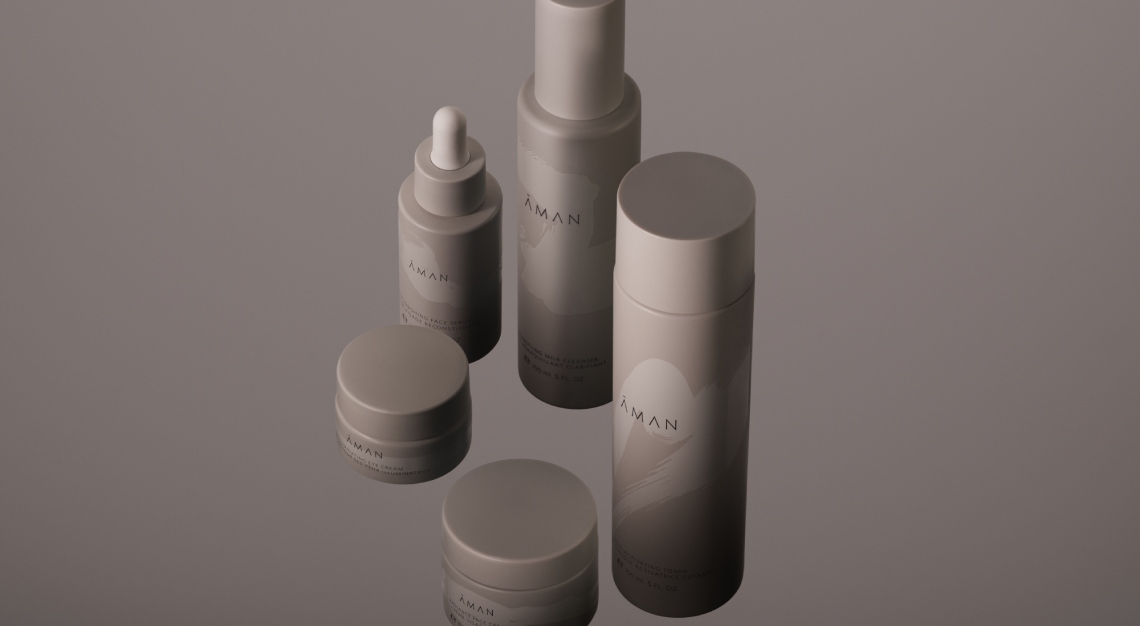 Aman Essential Skin
Aman loyalists, rejoice. Working hand in hand with leading Japanese skincare line Kosé, the brand's lifestyle arm has introduced a new skincare line comprising five products: a milk cleanser, toner, serum, moisturiser and eye cream. Combining a unique blend of potent Japanese ingredients (such as rice bran and indigo extract) with skin actives like vitamins, peptides, and hyaluronic acid, it's the quintessential expression of a well-curated skincare routine.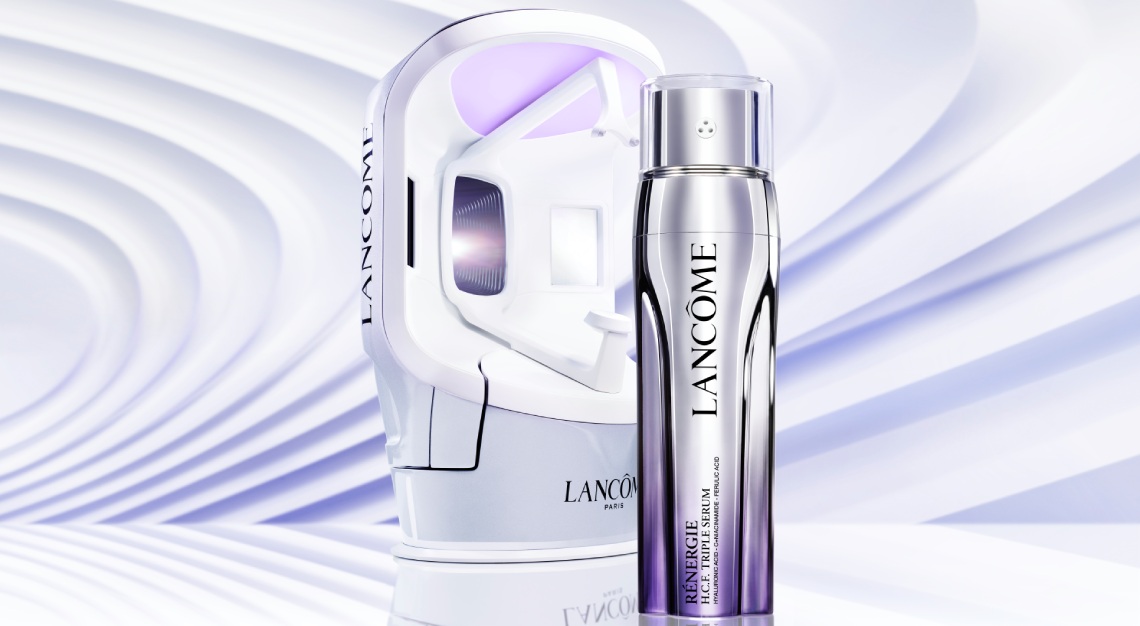 Lancôme Rénergie H.C.F. Triple Serum
Powered by three active ingredients—hyaluronic acid, niacinamide and ferulic acid— Lancôme's newest serum will smooth, plump up and repair the skin. Couple it with the bestselling Advanced Génifique, moisturiser and sunscreen so you're all set for the day.