Breathe life back into your skin with these five aesthetic quick fixes and you're all set
If you've been neglecting your appearance in 2020, rest assured, you are not alone. The 'new normal' doesn't require us to have perfect hair and clear skin – at least in front of a 144p webcam on Google Meet – when we are working from home in sweatpants. Coupled with social-distancing rules, blanket restrictions on group sizes and mandatory donning of face masks in public spaces, there really aren't that many occasions that require us to put our best face forward. 
The good news is, there's never a better time to play catch-up on the visible signs of ageing that might have crept up on us as we toil late nights, sleep late, overindulging in alcohol and decadent food to make us feel better. Here are five aesthetic quick fixes to get you started for the year.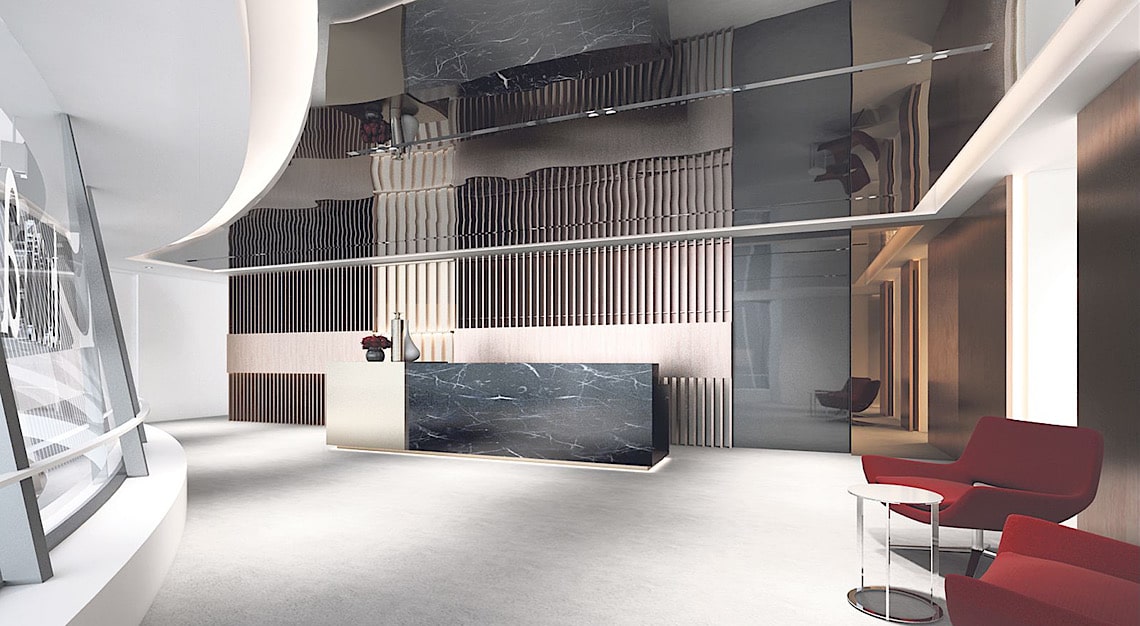 Illumia Therapeutics
Treatment: Needleless Profhilo
What you need to know: Step aside, skin boosters and Rejuran, meet Profhilo, a relatively new injectable skincare on the block. The hyaluronic acid (HA) injection treatment – which has been used in Europe for years before reaching our shores – is said to intensely hydrate the skin and even bio-remodels saggy skin by improving fat tissue renewal. However, if you're afraid of needles, Illumia offers the same treatment sans the needles. The clinic employs an FDA-approved, skin electroporation technology that transdermally delivers the Profhilo into the dermis of the skin, making the treatment non-invasive and painless.
As one of the highest concentrations of HA treatments commercially available, you can expect the Profhilo to offer a hydrated glow and plumped-up skin, rid of fine lines and wrinkles. Its unique structure also allows for spreadability and thus lowers the risk of lumpiness, a common side effect of using skin boosters. 
Illumia Therapeutics
501 Orchard Road
05-12B, Wheelock Place
Singapore 238880
Tel: +65 6454 5465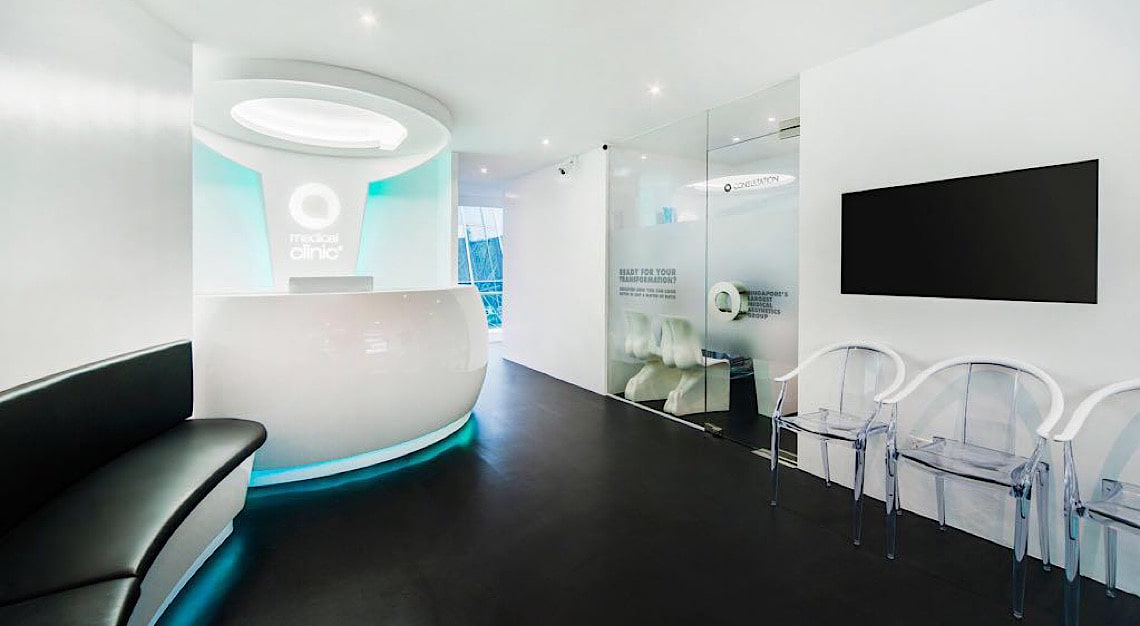 O Medical Clinic
Treatment: Laser Skin Clarity
What you need to know: If you only have 10 mins to spare, this laser facial is perfect for the time-strapped. O Medical's patented non-invasive skin laser deals with a wide range of issues such as acne, enlarged pores, pigmentation, promising immediate results from the very first session. A gentle beam of light passes through the epidermis to break up melanin pigments while simultaneously using heat to induce collagen production in the deeper layers of skin which continues even after the treatment. 
While sensitive skin owners might wince at the sheer thought of lasers leaving your skin hot, flushed and bothered, know that the treatment is incredibly gentle on the skin and boasts no downtime so you can move on through the rest of the day.
O Medical Clinic
501 Orchard Road
05-08, Wheelock Place
Singapore 238880
Tel: +65 6235 4434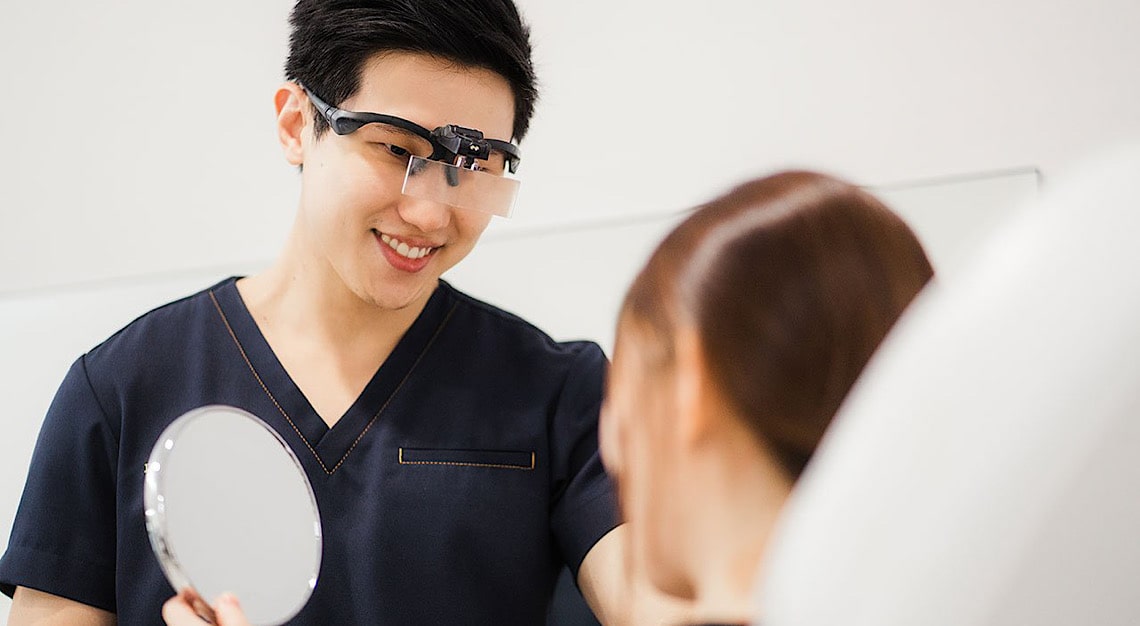 Sozo Aesthetic Clinic
Treatment: Regenera Activa® Hair Treatment
What you need to know: A major sign of ageing comes from hair loss. Coupled with stress and unhealthy living habits, the health of our scalp and hair can be severely compromised to the point of no return if neglected. At Sozo, the adage, 'prevention is better than cure, is apparent in the treatments that they offer. The clinic offers a zero-downtime hair loss treatment for those suffering from mild to moderate, early-stage hair loss, using regenerative growth factors extracted from your scalp to stimulate the other areas that are losing hair. Micrografts are extracted and reintroduced to repair and regenerate the scalp, which can give you a stronger, thicker and luscious mane.
Sozo Aesthetic Clinic
1 Raffles Place
05-12/13
Singapore 048616
Tel: +65 6935 1811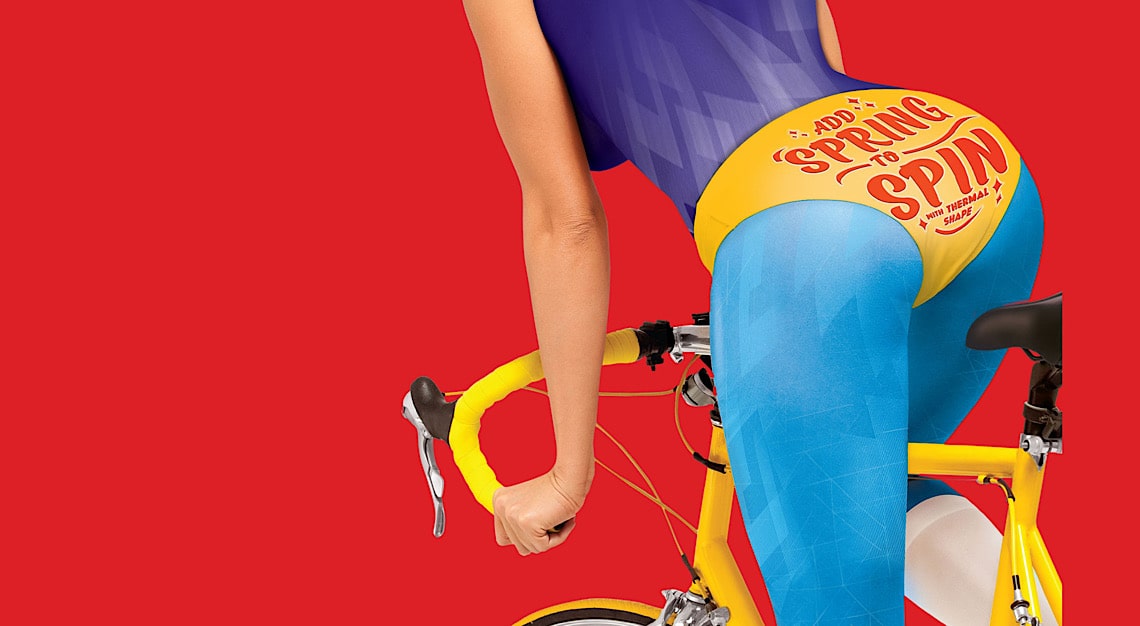 Strip
Treatment: Thermal Shape
What you need to know: So you've been getting some results from your diets and home workouts, but somehow those love handles of yours are still living in your obliques rent-free? Well, Strip's Thermal Shape can help you target stubborn pockets of fats that are lurking in tricky areas such as the tummy, inner thighs and buttocks. The unique four-in-one treatment combines Ultrasonic Cavitation and Thermal O2 – which includes RF, Vacuum Suction and Heat – to liquefy fats and tone the skin simultaneously. 
The four-pronged approach is as such: low-levels of ultrasonic waves are emitted to precisely target and emulsify fats while leaving surrounding tissues intact. Vacuum suction and heat help to speed up circulation and (sequentially) the body's natural detoxification process to eliminate the liquefied fats cells. Radiofrequency waves penetrate deeply into the dermis to tighten lax collagen fibres and trigger collagen growth.
A package of eight sessions (S$1,600) is recommended. 
Strip
333A Orchard Road
Singapore 238897
Tel: +65 6235 3292
And multiple locations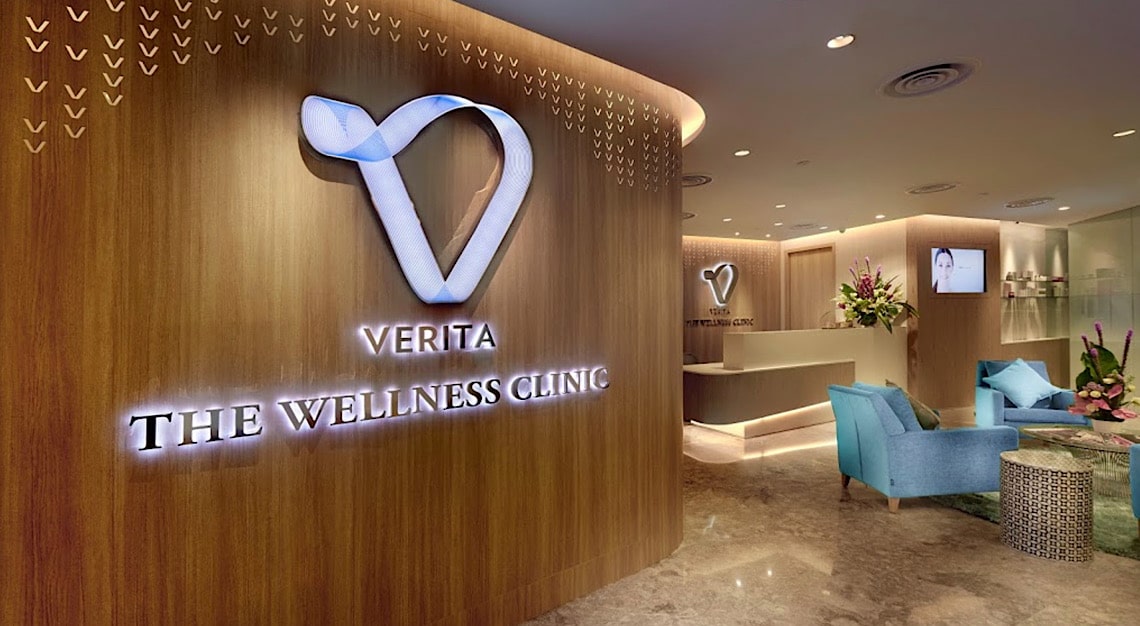 The Wellness Clinic
Treatment: 3D Eye Bag Removal
What you need to know: If the dark circles under your eyes resemble Prada hobo bags, check out The Wellness Clinic's proprietary alternative to blepharoplasty, or eye bag surgery. The non-invasive treatment utilises a high-intensity RF to tighten the skin and a subdermal laser to precisely target and zap fats. The technologies – when done concurrently – can produce a visible fat reduction for patients dealing with moderate to severe under-eye bags 
Patients can then follow up with a laser rejuvenation treatment to brighten the under-eye area or an eyelift to smooth wrinkles and firm up saggy skin. Post-treatment downtime is minimal, with minor swelling that subsides in two to three days. Best of all, a single one-hour session is all it takes without the need for touch-ups after.
The Wellness Clinic
501 Orchard Road
04-01, Wheelock Place
Singapore 238880
Tel: +65 6732 0812