In this year's Best of the Best, we honour the brands and people behind the most covetable products. Here, we honour the four best aircraft that we know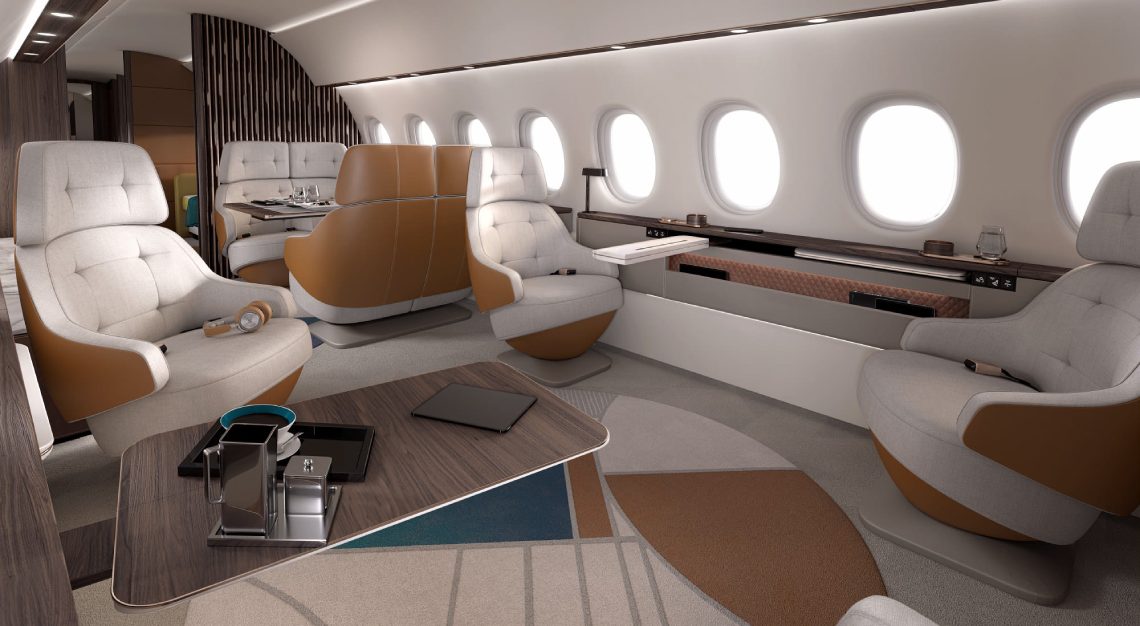 Best Ultra-Long-Range Jet
Dassault Falcon 10X
Dassault's new flagship is going after the Bombardier Global 7500 and Gulfstream G700 to claim the title of the world's largest business jet. The French airframe maker says the 10X will have the largest interior in its class. The cabin width of 2.77m—20cm wider than the Global 7500—is one statistic Dassault points to, but the 10X also has 2.03m of headroom. The ultra-long-range jet can fly for 15 hours, with a maximum range of 8,631Nm at Mach 0.85, which translates to non-stop flights from Los Angeles to Hong Kong or from Sydney to Dubai. Also notable: a flight ceiling of 51,000ft lifts it above most weather. The four-zone interior can be customised with lounge and entertainment areas, a work space and bedroom with shower. The 10X's advanced technology also keeps it competitive with Bombardier and Gulfstream, which are investing heavily in digitising and simplifying cockpits as well. Dassault has borrowed features from its Rafale fighter jet, such as head-up displays and digital flight controls that correspond with the new single power-lever Smart Throttle to ease pilot workload. Its FalconEye is a vision system to identify obstacles for take-off and landing in poor weather conditions. Expected certification for this next-generation jet is 2025.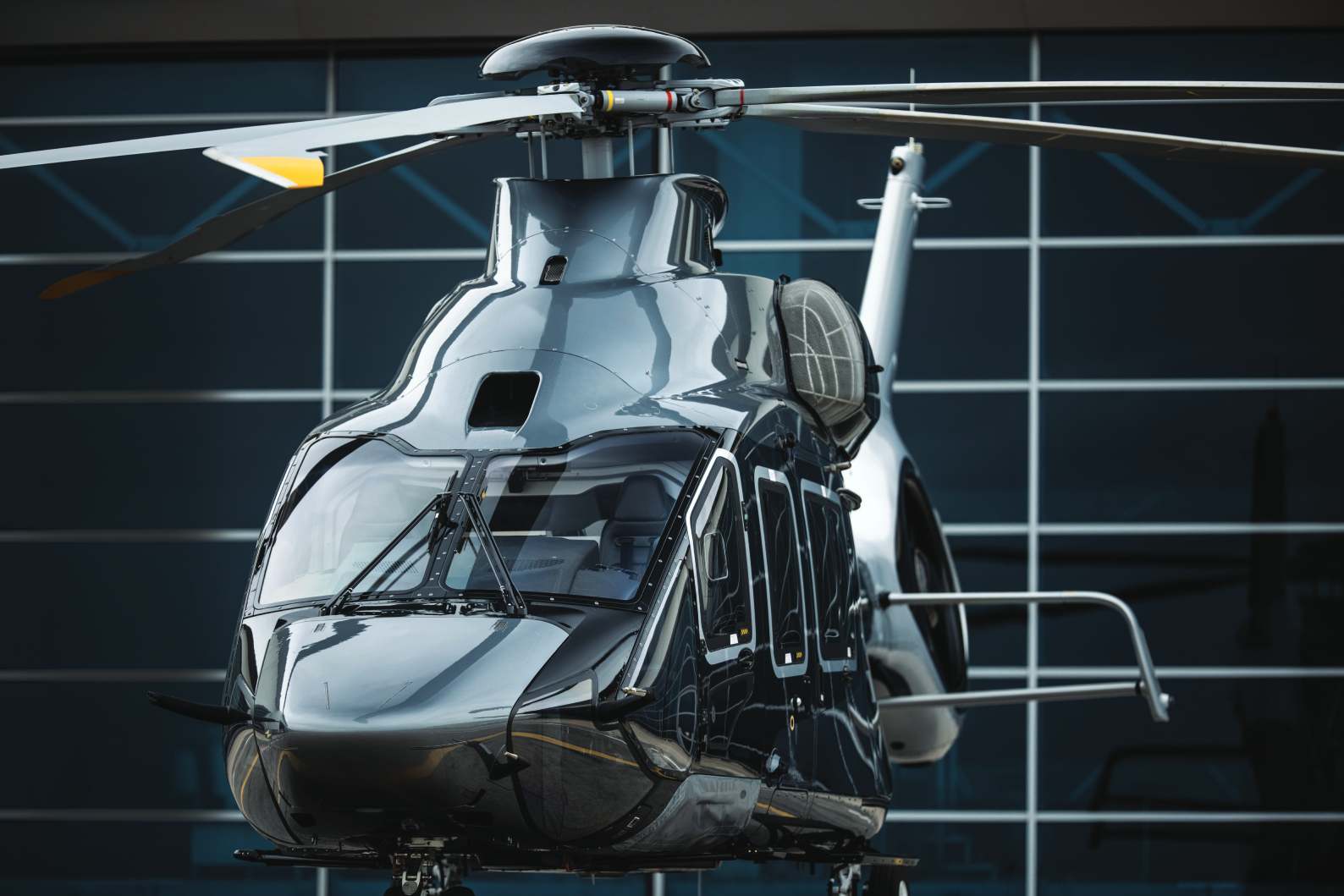 Best Executive Helicopter
ACH160
With the launch model having just arrived in the US, the ACH160—the executive version of Airbus's standard H160—is much more than its spacious, leather-clad interior. True, it has a quiet, comfortable and climate-controlled ride, with such niceties as personal USB ports and individual air-conditioning vents. Airbus also partnered with yacht-design firm Harrison Eidsgaard to offer a custom interior utilising multiple seating configurations and materials. But the real award goes to the 68 patents that transformed this new executive helicopter into a much safer flying experience. The autopilot, in recovery mode, arrests vortex-ring-state free falls—a leading cause of helicopter accidents that often happens before the pilot even notices. The ACH160 also has an auto stabiliser for when pilots lose their visual bearings in brownout conditions. Its Helionix 3 avionics suite is designed with a simplified display, so pilots are not overwhelmed by information. "It's a different type of piloting experience that's more intuitive and much safer," says test pilot Olivier Gensse, who has been with the H160 programme since its inception. Other noteworthy statistics: a top cruise speed of 155 knots and maximum endurance of four hours, 30 minutes. 
Best Interior Concept
Altea's Global 7500 pod
In counterpoint to the open layouts currently dominating interior design, Altea has a new pod concept that promotes privacy. The London-based aviation and design firm created this layout to coincide with Bombardier's delivery of its 100th Global 7500 in March. "We thought, what if you have six colleagues, maybe from a hedge fund, flying to Europe?" says Robin Dunlop, the firm's founding partner. "They'll want to work in their own spaces and maybe have a communal area where they can meet up later to talk business or watch a movie." 
The concept boasts privacy zones, a lounge that converts into a spacious bedroom and a spa-like bathroom and shower. Architectural lighting, natural materials and ample stowage complete the experience. "We like to say it's privacy in a private jet," explains Dunlop, adding that he and his team drew inspiration from mid-century Scandinavian design. The interior employs a mix of vegan leather for elements such as seatback covers and natural larch wood for sidewall and ceiling panels. "We aimed for a simple-material palette that's light and airy with a spark of colour," he says. "You know, playful."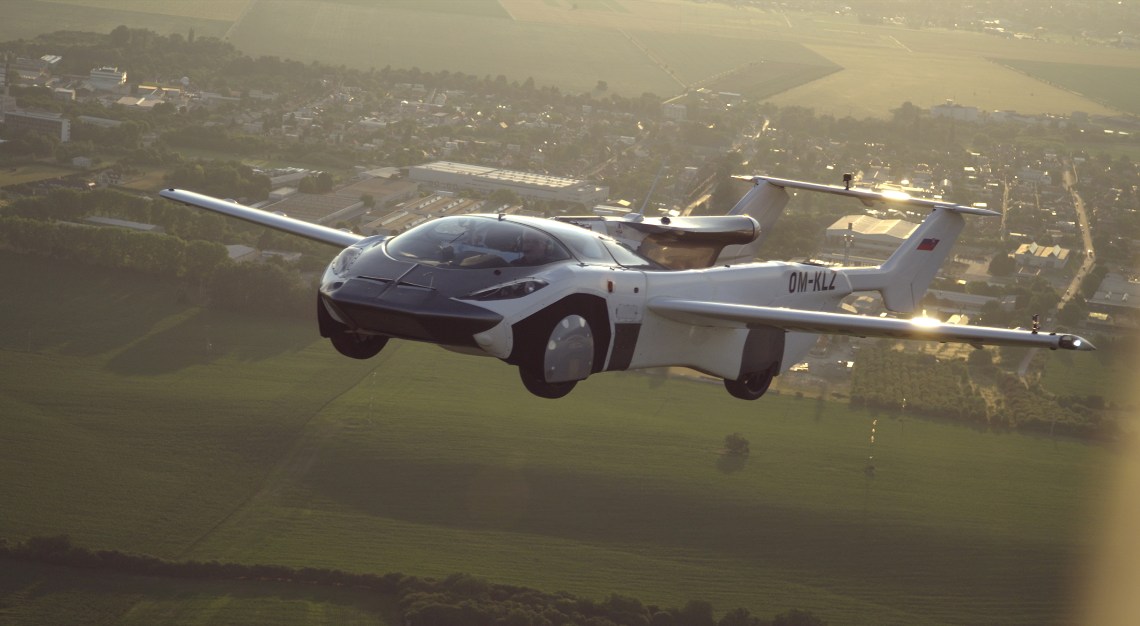 Best Flying Roadster
Klein Vision AirCar
Klein Vision's AirCar has jumped ahead of the half-dozen competitors in the flying-roadster sector by attaining its certificate of airworthiness from the Slovak Transport Authority. The company is working on getting certified by the European Union Aviation Safety Agency and Federal Aviation Administration, with the goal of moving toward mass production as early as next year. In road mode, the two-seat composite AirCar has a sleek, futuristic look, complete with a spoiler in back. The flying roadster unfolds its wings and tail like a huge toy to transform from car to airplane. After landing, the switch to road-ready takes less than three minutes. The two main wings fold into the body, and the tail surfaces retract so the machine will fit into a car-sized garage. It won't be able to take off in gridlocked traffic, but if its operator wants to shorten the commute between two cities, utilising local airports can cut travel time dramatically. The beauty of this flying car is that it drops neatly into existing infrastructure and rules. Juiced by a BMW 1.6-litre car engine powering the wheels and propeller, it will have a 1,000km range and cruise speed of 300km/hr, and should reach 160km/hr to 180km/hr on the flat. Take-off speed is 120km/hr. The prototype for the production model will be ready this year. Depending on luxury features, avionics and other equipment, the price will range from US$500,000 to US$1 million.