In this year's Best of the Best, we honour the brands and people behind the most covetable products. Here, we honour the best wines for every wine enthusiast that we know out there
Wine of the Year
Salon
2012 Cuvee S, Le Mesnil Blanc de Blancs Brut, France
This is one of the rarer champagnes, with just 5,000 cases produced. It's also one of the most prized, and not just for its scarcity. It's always hand-picked and always a Blanc de Blancs, meaning it's made with 100 per cent Chardonnay (considered by many connoisseurs to be the highest expression of Champagne).
As happens at most of the other premium houses, Salon's president, Didier Depond, decides to make Salon Le Mesnil only in years with superlative conditions. This wine comes from one tiny grand cru, Le Mesnil-sur-Oger, claiming the region's highest concentration of limestone beneath its white-chalk soils. The 2012 growing season was one of extremes in Champagne. While the vintage was stated to have been better for red champagne grapes, this sparkler is proof that greatness rises from adversity.
After a season plagued by too much rain, too much heat and barely enough grapes, Depond declared there would be no 2012 vintage but changed his mind as he watched the wine mature. Those limestone, chalk and marine-fossil soils lend minerality to the grapes, while cool nights provide the perfect conditions to retain Chardonnay's acidity and freshness. Aromas of baked apples, rose petals and brioche prepare the palate for flavours of caramelised pineapple, Bartlett pear and oyster shell backed by bold acidity. 
Best Bordeaux
Château Lafite Rothschild
2018, Pauillac, Bordeaux, France
Released in celebration of the 150th anniversary of the Rothschild family's acquisition of Château Lafite in 1868, the Château Lafite Rothschild 2018 is bottled with the playful addition of a hot-air balloon on its familiar label. The estate's leader, Saskia de Rothschild, saw the balloon as an apt symbol for the house. In 1868 it was cutting-edge; today it's a kind of slow but still magical journey. As she says, it represents "just what we have been doing at Lafite for 150 years: steadily standing the test of time as we head toward the future". 
After a spring described by the chateau as "capricious", the late summer of 2018 yielded perfect ripening conditions for a vintage that is considered excellent by wine critics across the board. Made with 91 per cent Cabernet Sauvignon, 8.5 per cent Merlot and a splash of Petit Verdot, the 2018 exhibits flavours of blackcurrant, blackberry, baking spices and a touch of mint wrapped in rich tannins. This should be cellared until at least the end of the decade, but if you don't open it for another 30 years, your taste buds will still be wowed by the wine's elegance and finesse.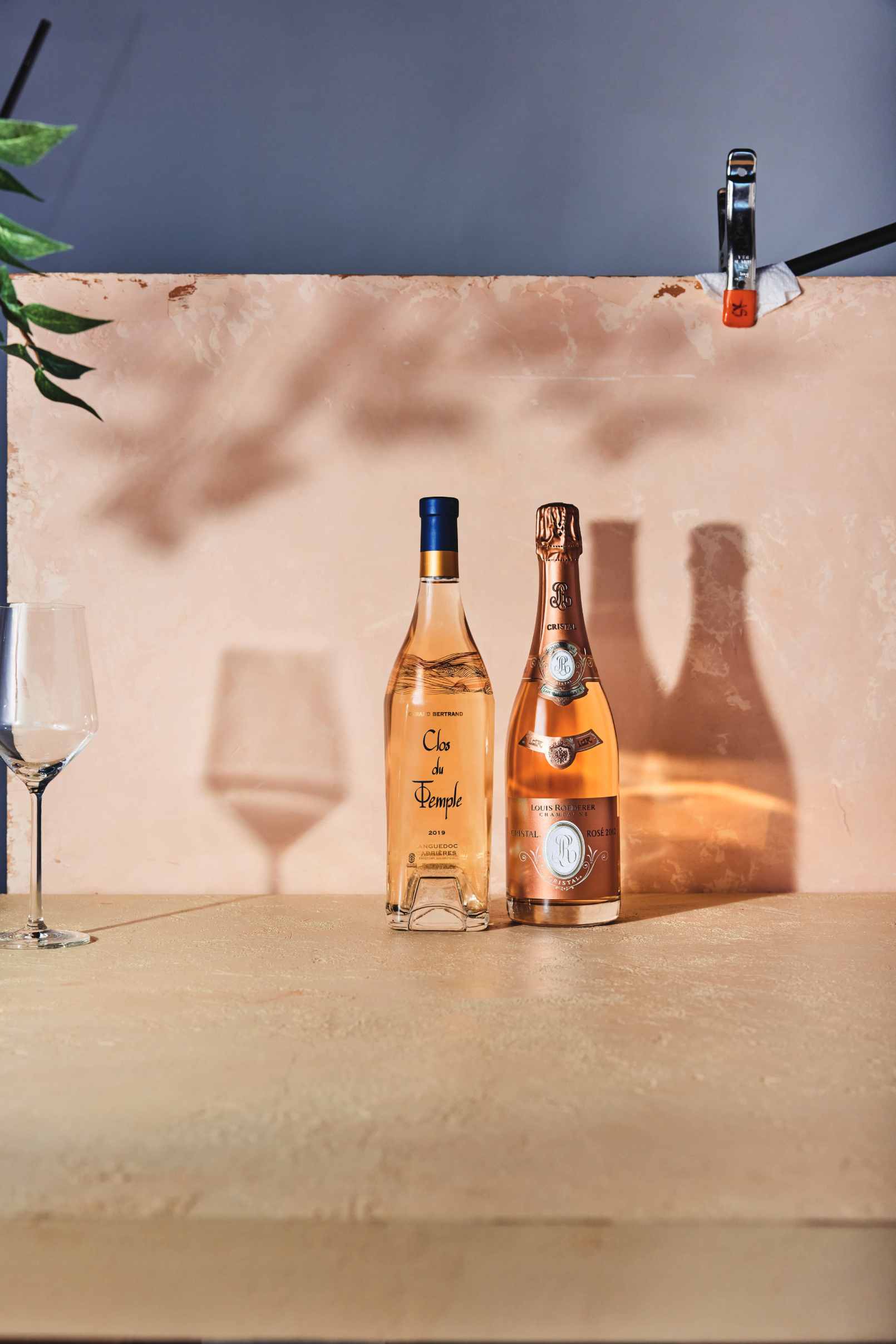 Best Rosé
Clos du Temple
2019 Rosé Languedoc, Cabrières, France
Rose is a victim of its own success. Embraced as the quaffable summer sip of choice in the South of France, and then the US, rose claimed the title as a wine for fun.
Gérard Bertrand, though, takes it entirely seriously—as seriously as he takes his native Languedoc-Roussillon, where, since retiring from his rugby career, he has been raising the bar on growing and making wine in the large region known more for quantity over quality, embedding organic and biodynamic practices at the core of excellence.
With his 2019 Clos du Temple Languedoc Cabrières Rosé, the former French national player and recent author (Nature at Heart: For a Better World) lifts pink into the company of serious wine. And why not? With meticulous (sustainable) farming of 80-year-old vines, careful choice of fermentation vessels and judicious use of oak ageing, the wine has complexities and thought-provoking appeal. Perfumed with florals and earth, the nose hints of wild strawberry, stone fruit, melon and minerals, with white peach and pink grapefruit following on the palate and a kiss of salinity on the finish.
Best Rosé Champagne
Louis Roederer
2012 Cristal Rosé, Champagne, France
While Cristal has gained a reputation as something of a celebrity wine, it's still a serious one, even as a rose. Some rose, especially vintage rose champagne, is built to age. Stored properly, this bottle will be drinking perfectly eight to 12 years from now. That same cold, wet spring that gave us the Salon (our Wine of the Year) also produced this remarkable sparkling rose. 
This vintage of Cristal was the first made using 100 per cent biodynamic vineyard practices; it's also organic, and some of the fruit used in it comes from the estate's oldest vines, ones between 25 and 60 years old. A blend of 56 per cent Pinot Noir and 44 per cent Chardonnay, the wine displays surprising youth and freshness on both the nose and palate. It's full-bodied, with elegant fruit and lively effervescence, offering flavours of green apple, white peach, Valencia orange and toasted almond with a palpable minerality. Only a small portion of champagne makes its way into vintage bottlings, which are not produced every year. You'll be glad cellar master Jean-Baptiste Lécaillon determined that 2012 was worthy of this designation.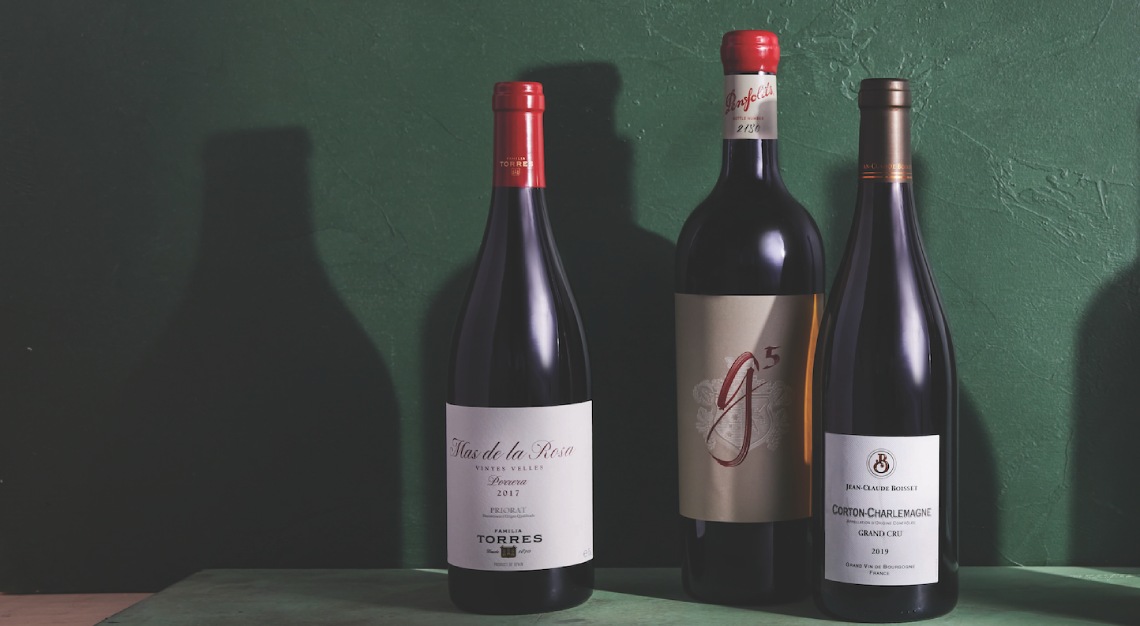 Best Spanish
Familia Torres
2017 Mas de la Rosa, Vinyes Velles, Porrera, Priorat
From introducing foreign varietals in Spain's Penedès region to founding one of the first foreign wineries in Chile, and from a commitment to reduce carbon emissions by 30 per cent by 2020 to boosting that to 55 per cent by 2030, the five generations of Spain's Familia Torres are no strangers to innovation. With its Mas de la Rosa Vineyard in Priorat, the winery is pushing the envelope, growing grapes on steep slopes at high elevation. From low-yielding, 80-year-old vines, this blend of Garnacha and Cariñena opens with complex layers of red earth, floral aromas, dark cherry and chocolate, and hints of vanilla balanced on the savoury side by tobacco, leather and espresso. Baking spices and anise pop against a backdrop of silky tannins. 
Most Complex Blend
Penfolds
G5
Australian winemaker Peter Gago shows he's at the top of his game with this artful blend. Composed of five vintages of Grange—Penfolds' most collectible annual release and itself a blend of Shiraz from Barossa Valley's best parcels—from 2018, 2016, 2014, 2012 and 2010. He put the mix back into barrel for a year, tasting it monthly, and then bottled it in April 2021. "It was hugely risky for us," he says, on the worry of ruining the wine by hanging on to older barrels. "I'm phobic about oxidative pick-up," he adds. 
It was an experiment that could have gone wrong. Except Gago is a master. The outstanding G5 is the final edition of the blended Grange series, coming on the heels of a G3 and a G4, which Gago says are already doubling their value on the secondary market. 
Best Chardonnay/White Burgundy
Jean-Claude Boisset
2019 Corton-Charlemagne Grand Cru, Burgundy, France
The word 'legendary' is thrown around so much that it barely has meaning anymore. However, when applied to a burgundy vintage said to be one of the best of the past 50 years and a grand cru site owned by Emperor Charlemagne in the eighth century, the term regains significance. Jean-Claude Boisset's 2019 Corton-Charlemagne Grand Cru lives up to the reputation of the vintage and the appellation. Whole-bunch pressing of Chardonnay grapes grown on the high slopes of the famed Corton hill maintains brightness that makes it stand out in a year hailed for its ripeness and high acidity. Only 282 bottles were made of this luscious white burgundy that offers a gorgeous texture and flavours of green apple, lychee and almond blossom.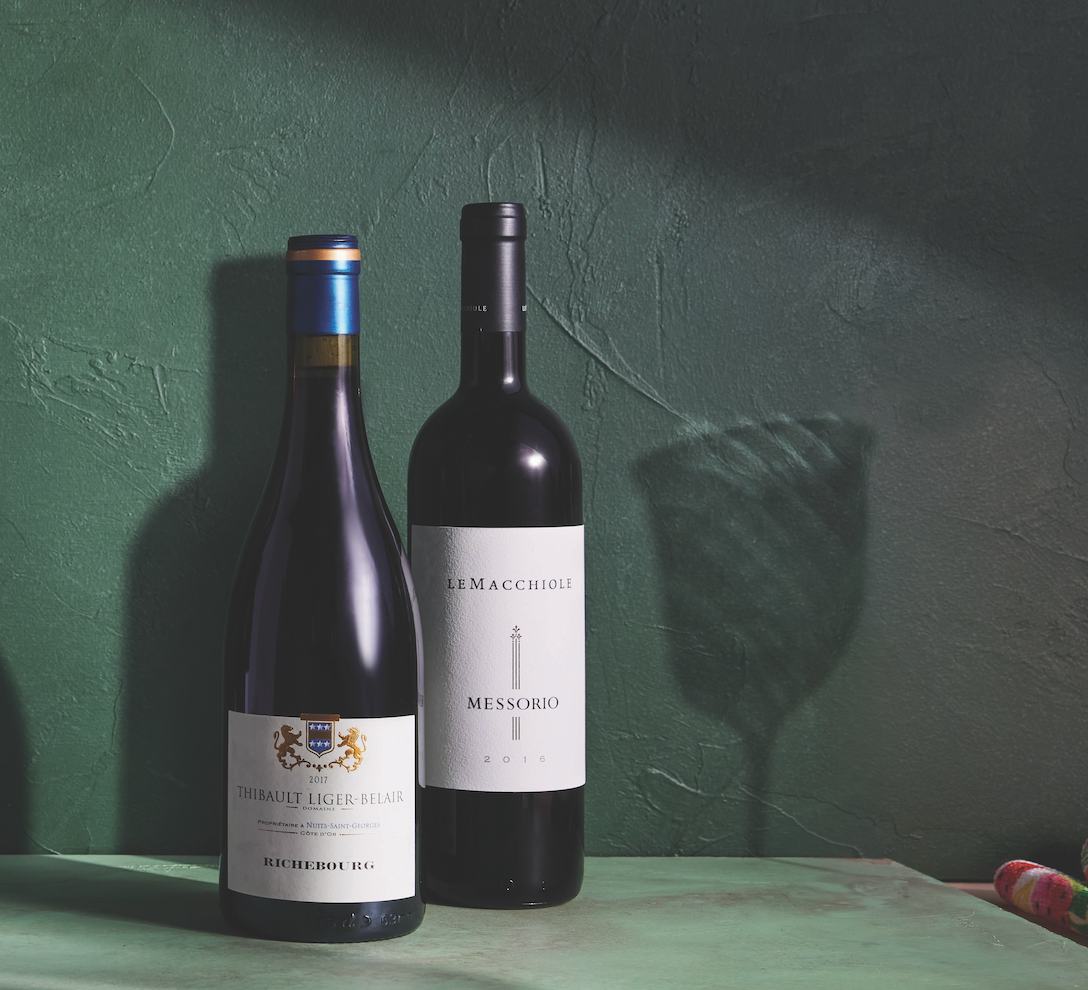 Best Italian
Le Macchiole
2016 Messorio, Bolgheri
If one single wine can revive Merlot's distressingly poor reputation in the minds of wine drinkers, it may be Le Macchiole's 2016 Messorio from Bolgheri, the home of Super Tuscans. While many of her neighbours blend varieties native to Bordeaux to produce their iconic wines, Le Macchiole proprietor Cinzia Merli focuses on single-varietal expressions in her top-tier bottlings. Made with only Merlot, Messorio, first produced in 1994, was one of the earliest mono-varietal wines in this coastal Tuscan region. Partial fermentation in cement allows for a fuller expression of fruit, while ageing for 19 months in lightly toasted oak adds structure to the Merlot, which has naturally softer tannins than Cabernet Sauvignon or Cabernet Franc. The result is a wine that shows refinement and restraint, with flavours of black cherry and dark plum and notes of roasted fennel bulb that coalesce in a graceful, lingering finish.
Best Burgundy
Thibault Liger-Belair
2018 Richebourg Grand Cru, France
Just 1,876 standard bottles, 96 magnums and nine jeroboams of Thibault Liger-Belair Richebourg Grand Cru were produced in 2018. Of Vosne-Romanée's six grand cru vineyards, Richebourg is just steps from neighbouring Romanée-Conti. The appellation has long been known for producing opulent wines with earthy and dense ripe red and black fruit notes. This stunning wine follows tradition with aromas of violets, baking spices and a touch of bramble brought on by the 30 per cent whole clusters used in its fermentation. It's aged in 60 per cent new oak barrels, which add a beautiful frame of wood and a touch of mocha and coffee that accentuate the fruit flavours. Tannins are silky smooth. Like our winning Bordeaux, this wine will mature gracefully for three or four decades. 
Photography by Kristin Teig
Styling by Nidia Cueva