Until 30 June 2022, The Great Steak Escape—Family Edition campaign showcases Australian beef and lamb across 10 participating restaurants, five butchers, a steak cooking masterclass and a "steak-cation". There is also the chance to win prizes worth over S$1,800
Presented by True Aussie Beef & Lamb, this steak campaign is the perfect excuse to treat yourself and your family to good, nutrient-rich red meat from Australia this June.
There are four ways families can participate in the campaign: dine out, cook at home, enjoy a steak-filled getaway, or attend a cooking masterclass. Fulfilling one or more criteria and submitting your proof of purchase qualifies you for a chance to win a one-night room stay at Park Hotel Alexandra, Steak It Easy masterclass vouchers for two, and dining and retail vouchers.
Steak out
10 family-friendly restaurants have been specially handpicked to serve their own creative renditions of Aussie beef and lamb. At Cavemen Restaurant and Bar, the Steak Escape that's good for five to six people is an extravagant spread that includes two servings of Australia Organic T-Bone Steak, beef bourguignon, an oriental lamb shank and more. You could also head to the Riders Cafe for a generous serving of Steak Frites and Angus Rump Cap Steak.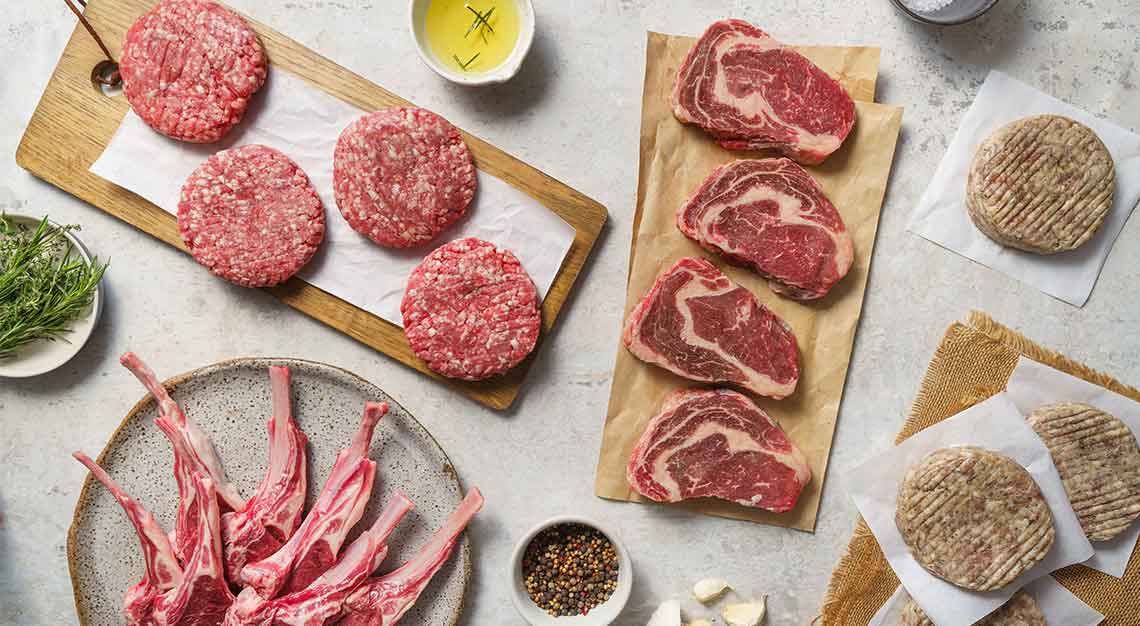 Steak in
You can also choose to enjoy the Aussie meats at home. A special selection of five grocers, butchers and meat retailers have curated family packs perfect for home-cooked meals. The Butcher Box's Australian Beef & Lamb Box comes with grass-fed Angus sirloin steaks, country-style beef sausages, lamb and beef burgers and White Pyrenees lamb cutlets, while The Meat Club's #TrueAussie Beef Box contains six different cuts of 100 per cent grass-fed and Australian wagyu.
Cook beef like a pro
For anyone tired of overcooking their red meats and ruining a good home-cooked meal, the Great Steak Masterclass with Fyregrill is offering a 90-minute crash course on how to best choose and prepare steak. The young ones (minimum 12 years old) are welcome to join too.
A "steak-cation"
Park Hotel Alexandra is offering an exclusive one-night Steak-Away staycation, perfect for meat-loving families. The S$345 package includes a deluxe room-stay, complimentary breakfast and a three-course wine-pairing steak lunch or dinner at The Carvery. Good for two adults and one child.
More details on participation details and prizes can be found here.