The new HYT Skull 48.8 is sending a message to its wearers. Life is precious. Cherish it.
The humble wristwatch has grown into more than just a portable way to tell time. These days, in order for any timepiece to be taken seriously, luxury watchmakers have to successfully blend form and function with the latest technological advancements – something that HYT aims to achieve with its Skull 48.8 range. According to HYT, the symbol of the skull is to act as a reminder of one's mortality, and hence as a motivation to seek fulfilment in life. This, the brand says, is a perfect match to its philosophy of the awareness of the recent past and imminent future.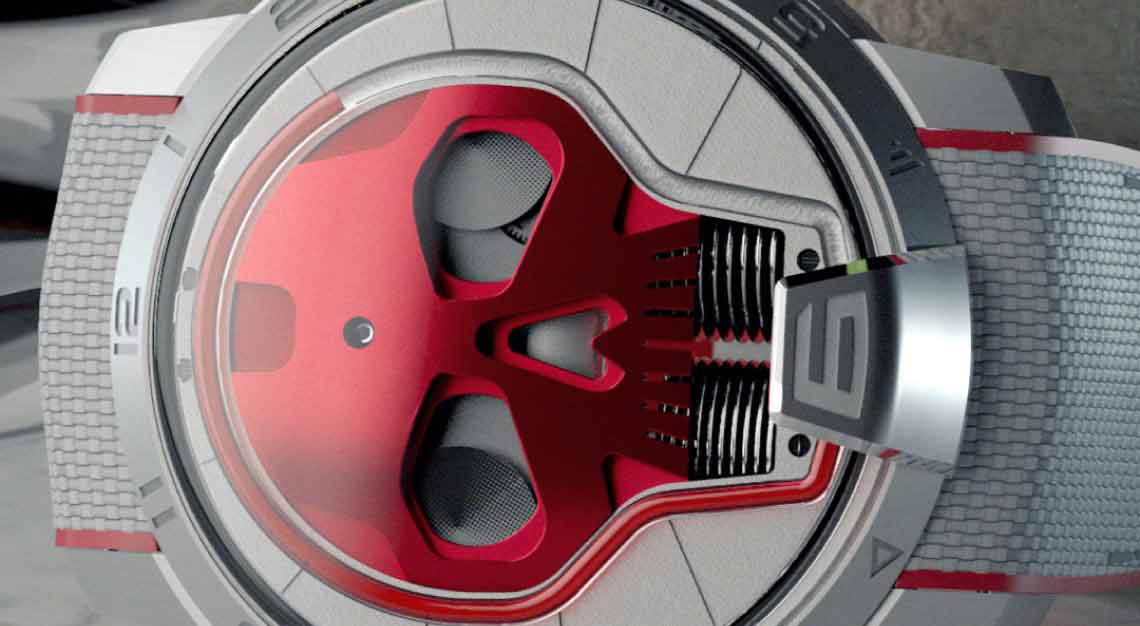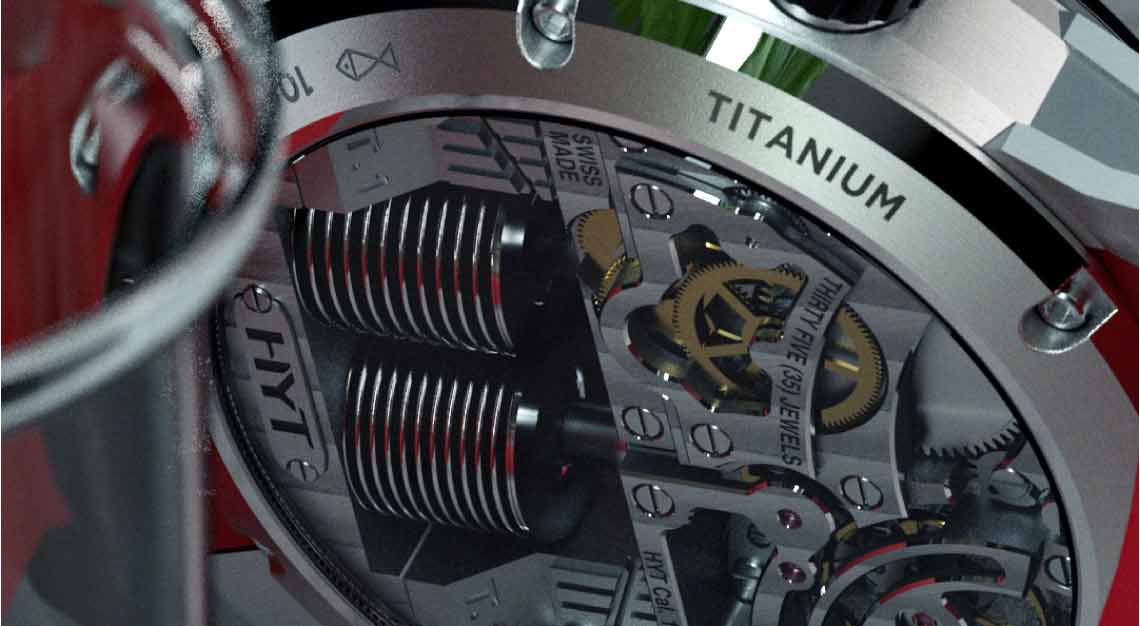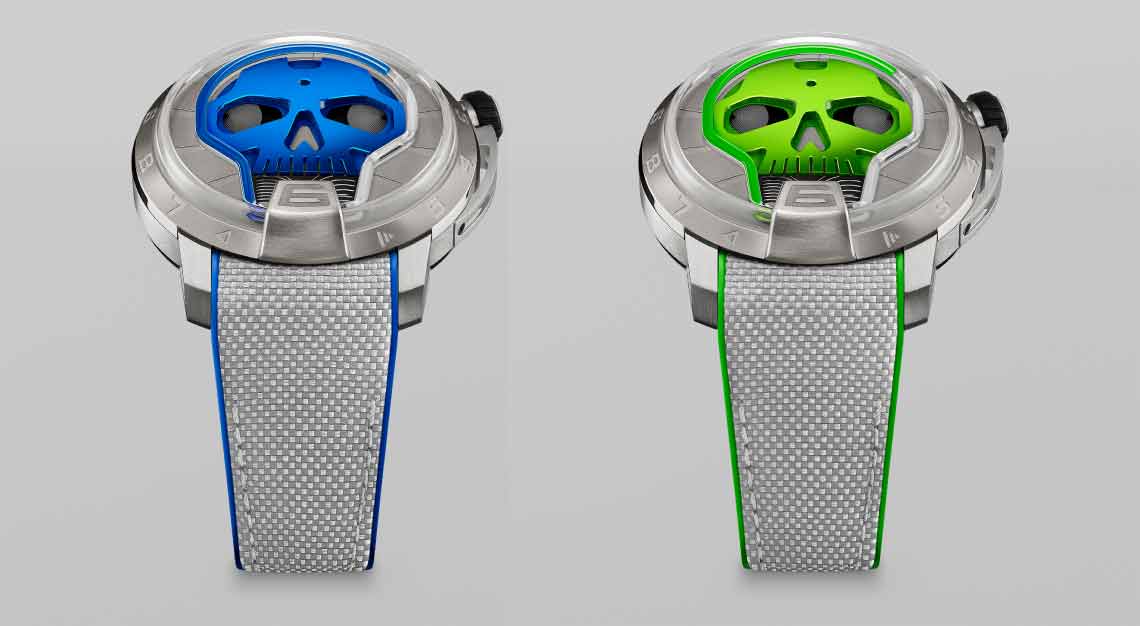 Of course, there is a simpler interpretation of the attraction behind the Skull collection that makes it one of the brand's bestselling lines: skulls are cool. The new Skull 48.8 watches, priced at RM295,000 (S$97,403) are cooler still – the skull design has been updated to be a little more defined, less abstract and, well, more skull-like. The skull is now made from opaline and comes in three new metallic hues – red, green and blue (limited to 50 each worldwide) – which are coloured through a chemical process. Combined with the new all-titanium case, it presents an even edgier and more contemporary look. As suggested by the name, its size has been reduced slightly from the typical Skull to a still-formidable 48.8mm.
There are no minute and second hands. This makes the HYT signature fluid-filled capillary tube, which keeps track of the hours, the only means of telling time. It presents a strong aesthetic, however – the skull dominates the dial, while the tube forms a matching-colour halo around it. For the Skull collection, the tube has eight bends that trace the shape of the skull. This makes it more difficult to manufacture than the circular tubes found in most HYT watches. In fact, there is only a single craftsman in Switzerland who possesses the skill to bend the delicate glass tubes in the required manner – by hand.