The luxury hotel's love affair with food is showcased during a month-long gourmet tour around four bustling cities in the region
You can't go wrong with food. Not when it's prepared by chefs from Michelin-starred restaurants. And riding the wave is luxury hotel group The Ritz-Carlton, which has launched a month-long Stellar Dining Series. The culinary affair sees six chefs from The Ritz-Carlton's Michelin-starred restaurants presenting their signatures and spectacular new creations for a limited time.
Designed to showcase The Ritz-Carlton's legendary culinary craftsmanship and innovation, Stellar Dining Series will kick off in sunny Singapore, before heading to Hong Kong, Osaka and Beijing.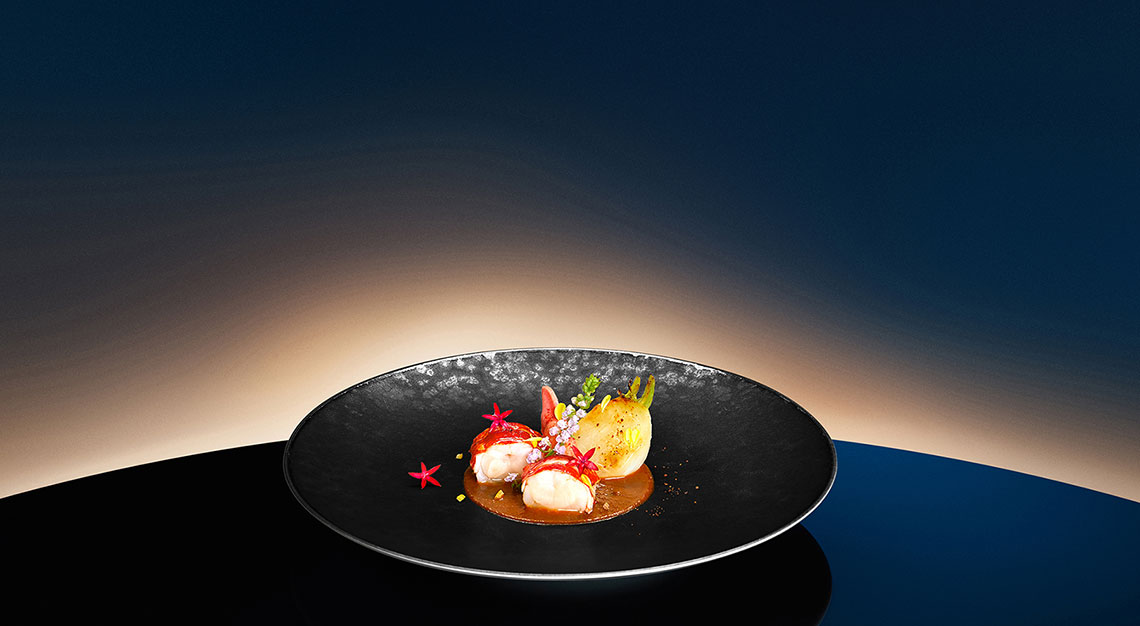 Stop One:  The Ritz-Carlton, Millenia Singapore
From 1 to 4 November, chefs Paul Lau (from Hong Kong's Tin Lung Heen), Gordon Guo (from Guang Zhou's Lai Heen) and Cheung Siu Kong (from Singapore's Summer Pavilion) will come together at The Ritz-Carlton, Millenia Singapore to offer the very best of Cantonese cuisine. Each chef will present two types of dim sum and a specialty dish. Additionally, savour a visual afternoon tea by celebrated patissier Richard Long or cosmic cocktails by mixologist Oscar Mena at Chihuly Lounge.
Stop Two: The Ritz-Carlton, Osaka
A trio of chefs welcomes guests at The Ritz-Carlton, Osaka from 8 to 10 November. Chefs Kenji Fujimoto (from Tempura Mizuki in Kyoto) and Shintaro Miyazaki (from Azure 45 in Tokyo) will use seasonal ingredients to showcase Japanese-inspired French cuisine. Don't miss out on chef Cheung's modern Cantonese cuisine presentations either, available with an Alain Robert Champagne pairing, or the special cocktail workshop and chocolate masterclass.
Stop Three: The Ritz-Carlton, Hong Kong
Celebrate the best of Cantonese and French haute cuisine in a four-course lunch or dinner at the Hong Kong edition from 22 to 25 November with chefs Lau and Miyazaki. Those craving an afternoon tipple can take part in a cocktail masterclass by Kentaro Wada (head bartender of Tokyo's The Lounge and Bar).
Stop Four: The Ritz-Carlton, Beijing
The Stellar Dining Series ends on a high note in Beijing, where chefs Christophe Gibert (of Osaka's La baie) and Cheung create a haute French cuisine experience that's married with contemporary Cantonese dining. Sounds intriguing? There's only one way to find out. The three-day affair, which runs from 29 November to 1 December, will also comprise afternoon tea and cocktail workshops that are inspired by China's most treasured teas.