Lunar image

MB&F has introduced a world's first once again with the Moonmachine 2, its sophomore collaboration with Finnish independent watchmaker Stepan Sarpaneva. Moonmachine 2 borrows some design elements from the pre-existing HM8. Take for example the trapezoidal case with 'roll-bars' protecting the sapphire top, under which the rotor is visible. Similarly, the side-on jumping hour and running minutes displays have returned. These are achieved using a prism to refract an image of the numbered hour and minute discs to their apparent perpendicular orientation.
Moonmachine 2 has gone a step further with the addition of a moonphase display in between the hour and minute windows. This makes it the first ever timepiece with a projected moonphase display. The two small moons on the rotating moonphase disc bear Sarapena's signature design, and are exceptionally small. They are just 4.5mm in diameter, and at their thinnest are a mere 0.07mm thick. Needless to say, this renders them extremely delicate and remarkably challenging to work by hand. In fact, only two out of every 10 made will pass the final inspection.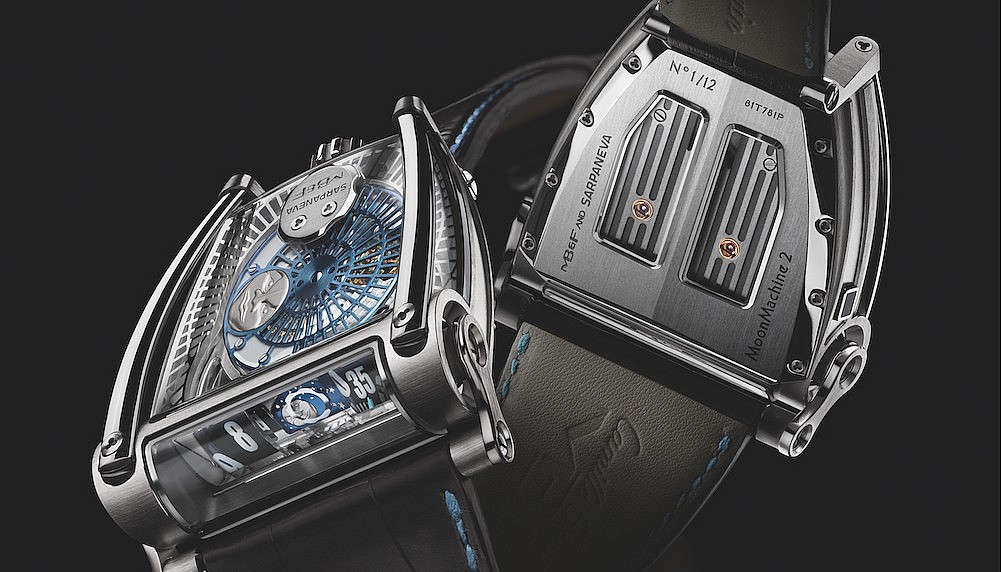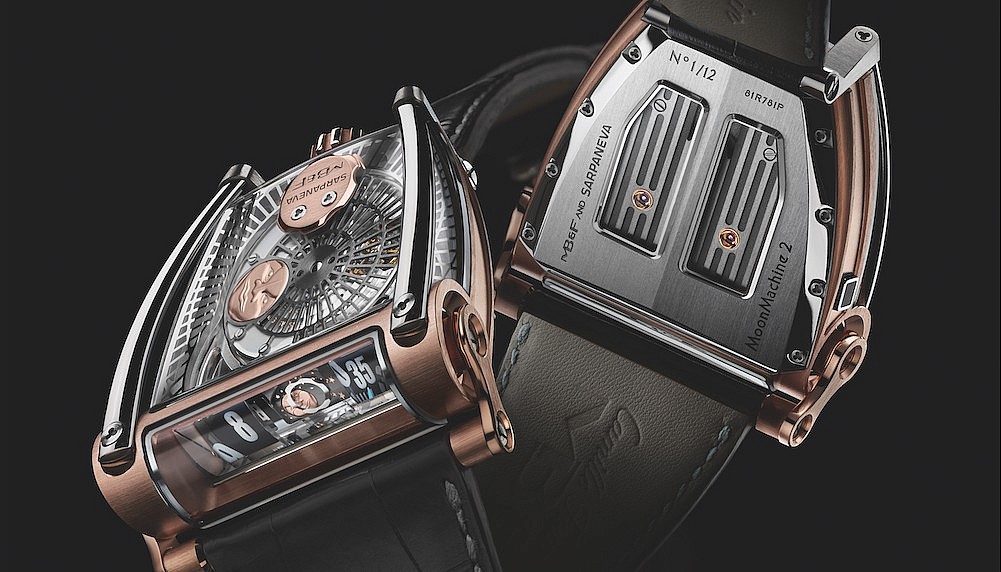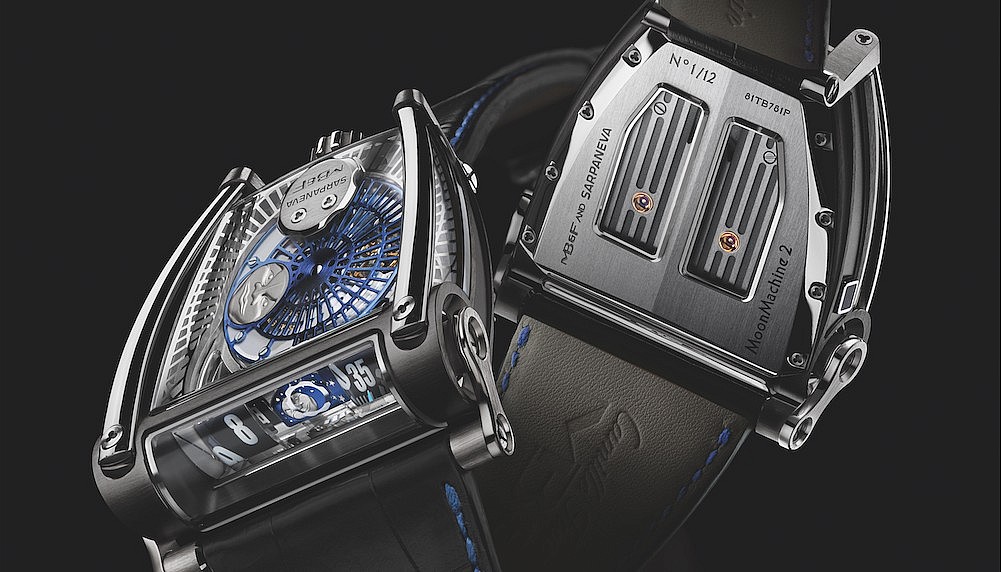 The MB&F Moonmachine 2 comes in two options of titanium case (US$88,000 excluding VAT), each with its own subtle differences in colour scheme — one in the usual shade of silver, one darkened, with a rose gold case (US$95,000 excluding VAT) being the third option. Each is limited to 12 pieces.