Bay Watch
A multitude of treasures are waiting to be discovered at TWG Tea on the Bay at Marina Bay Sands, which has the honour of being the first tea salon and boutique in the world to showcase TWG Tea's new aesthetic. Its 50-seat salon is framed with red-gilded, hand-painted mirrors, rows of packaged teas, and a chocolate bonbon and patisserie counter.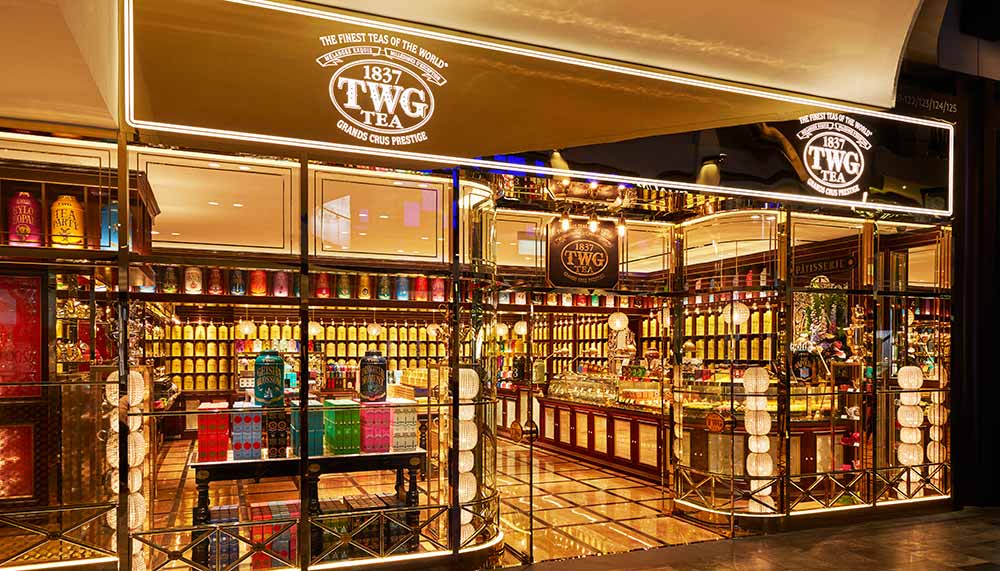 Bold splashes of vibrant red and dazzling green complement an intricately decorated silk backdrop. A hardwood tea counter, imperial yellow Italian marble floors, antique furnishings, plush velvet seats, burnished brass and etched glass walls all lend themselves to creating the perfect afternoon tea setting.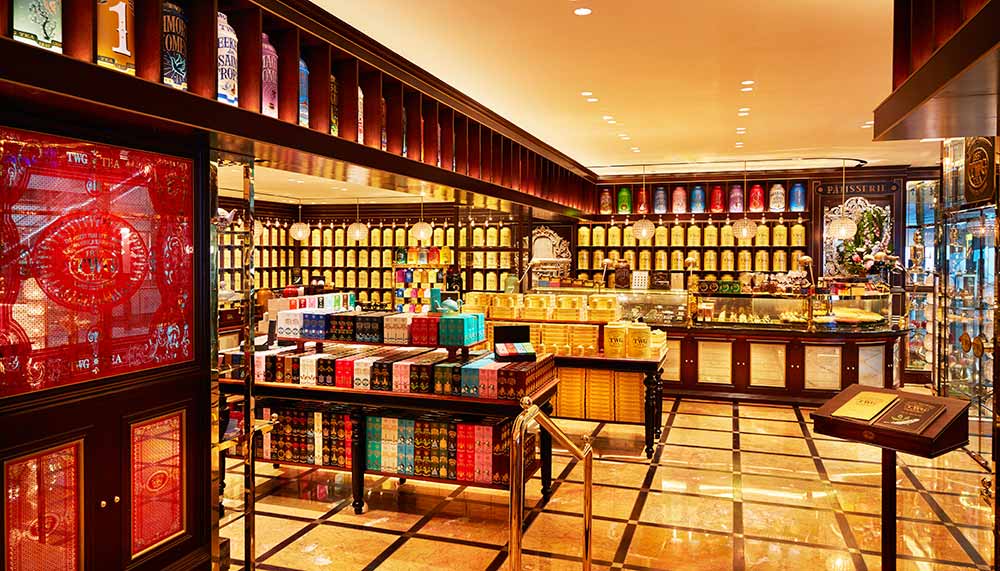 The tea bar's hand-blown glass jars present an irresistible invitation to the world of tea. Beside TWG Tea's collection of over 800 different whole-leaf teas, the salon places itself at the forefront of tea gastronomy with an inspired selection of tea-infused cuisine, placing emphasis on the joys of the tea table. The new salon's striking interior, with its refined touches of gold trimming, timeless tea accessories and lush, verdant colour scheme, is sure to create a cosy yet special experience for diners as they make their way through the boutique.