If you hate parking (parallel, especially), luxury SUV Volkswagen Touareg will do the job for you
Does comfortable mean boring? That is one question we couldn't help asking ourselves on our recent test drive of the Volkswagen Touareg. After a six-month hiatus, VW's facelifted flagship has returned in a more chiselled form, and we also can't help noticing it's got a little more swag, too.  
The third-generation Touareg does not scream, but whispers premium with quiet sophistication, gliding into the ranks of a competitor roster the likes of the Audi Q7, Mercedes GLE, BMW X5, and even the Porsche Cayenne, perhaps.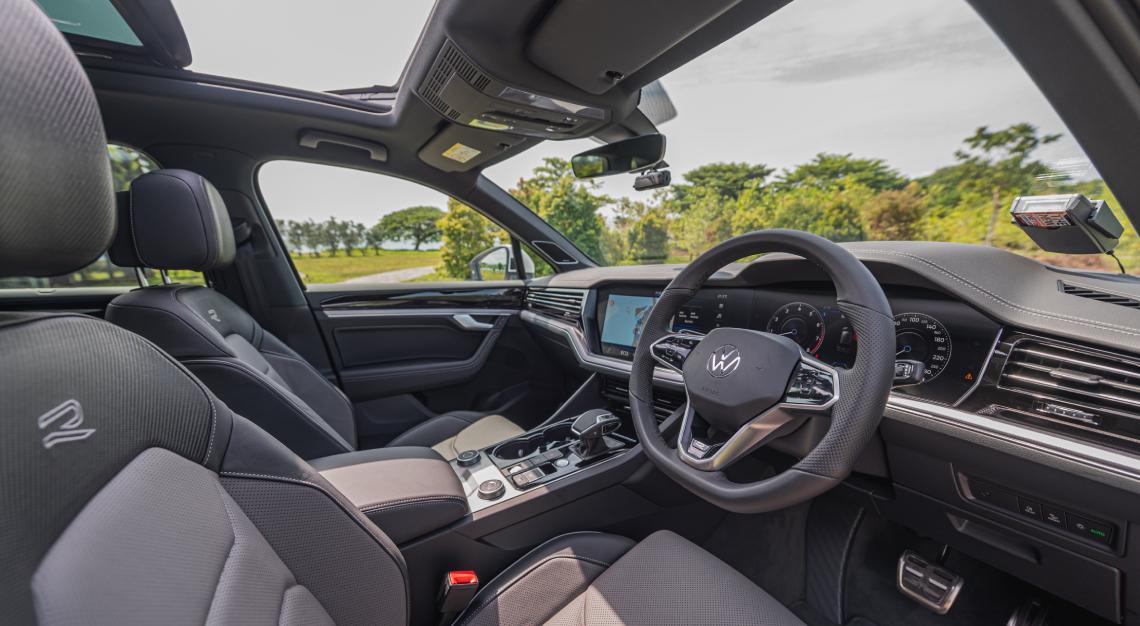 But while the Touareg may not hold the same allure for badge snobs, consider the gauntlet thrown down. Under its hood, a three-litre V6 turbo petrol engine powers this luxury SUV, with 340 hp and 450 Nm of torque on tap. And despite its heft, the Touareg hits the century dash in a very respectable 5.9 seconds. 
As far as SUVs go, this is one exceedingly comfortable ride. You're completely insulated from outside noise in this premium class cabin, while the vehicle soaks up every little bump in the road with absolute ease. Its four-wheel steering makes the Touareg feel far nimbler than it actually is, and body roll is kept to a minimum with active roll stabilisation.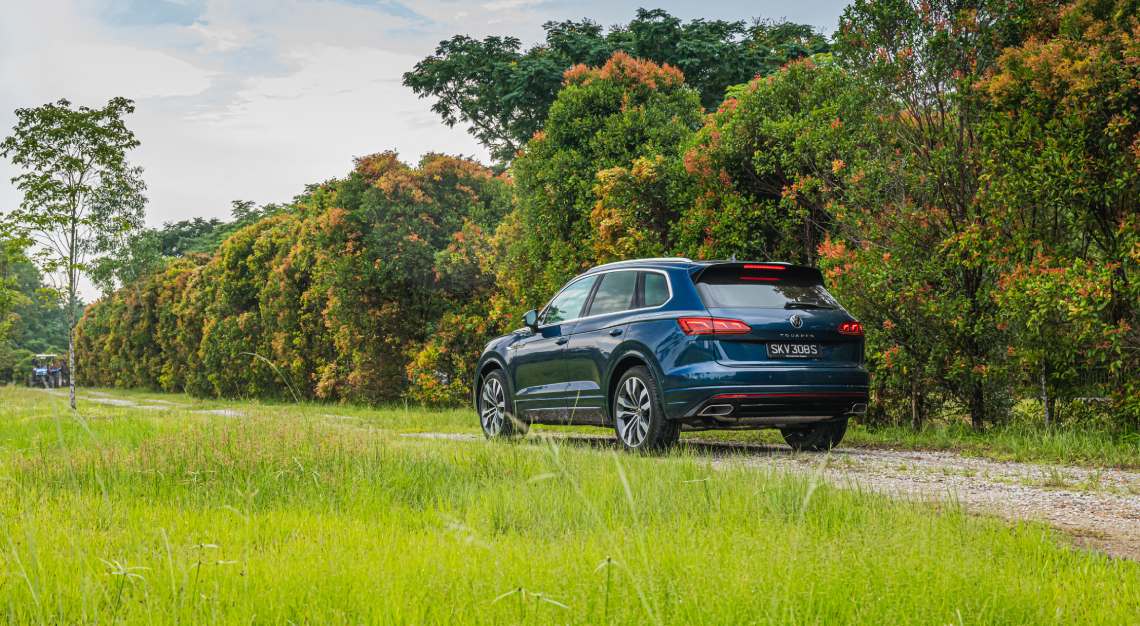 But in optimising comfort, that also makes for a somewhat unexciting drive as the all-wheel drive sacrifices some of its edgy, 'off-roady-ness' in favour of comfort and luxury. Not that it's a bad thing, and quite a fair trade, if you ask us. And we're certainly not complaining about the sunroof or soft-closing doors, either. 
That said, the Elegance variant is joined by the R-Line model, which proffers a sportier feel with pedals in brushed stainless steel and other distinguishing features. Both with multi-function leather steering wheels with shifting paddles to kick things up a notch when driving without kids in tow.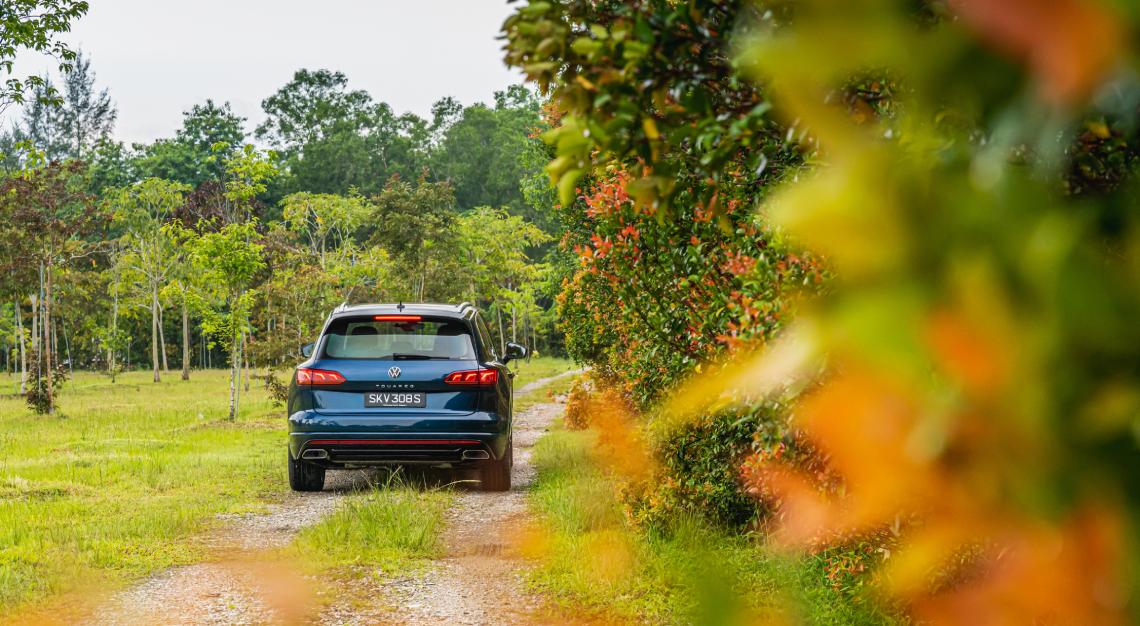 Now that's all well and good but what we really need to talk about is how this 2022 Touareg is the most intelligent and technologically advanced vehicle that's rolled off VW's production line to date. 
Inside, it's far more refined than ever and the impressive tech begins and ends with the new 360° Area View system, which makes a host of new features possible. Like the Park Assist Plus function debuting on this Touareg. Aided by 12 ultrasound sensors and four cameras, you can now entrust the vehicle to parallel and perpendicular park for you. This is now fully automatic so all you have to do is press and hold the Park Assist button until the manoeuvre is complete. 
The cameras on the 360° Area View also let you see around the corners, alerting you of other road users like pedestrians or cyclists in front of, behind, or to the left and right of the vehicle displayed via the infotainment system—before they come into view. If this high-tech SUV is starting to feel like the last word in reliable luxury, it is. 
Engine: Three-litre V6 turbo petrol engine
Power: 340 hp
Torque: 450 Nm
0-100km/hr: 5.9 seconds
Top Speed: 250 km/hr
Transmission: Eight-speed automatic
Fuel Consumption (combined): 9.4 L/100 km
Price: Touareg Elegance at S$366,900; Touareg R-Line at S$399,900