Getting acquainted in the capital of the Philippines through pub and grub crawls, discovering street art in Bonifacio Global City and taking a walk in Manila's old walled quarter
You'd have heard it by now. In 2012, the Philippines tourism board designed a catchy slogan, "It's more fun in the Philippines", propelling the country forward as the destination for those seeking adventures. And with over 7,600 islands vying for attention and travellers footprints, it is quite a pity that most choose to skip exploring the capital, Manila and instead hop to other islands like Palawan, Luzon, Siargao and Malapascua.
In all honesty, I'm guilty of being one of them. I've visited the Philippines no less than three times in five years, and Manila has always been a mere transit point to my vacations. But that changed during my recent four-day trip to Manila in May.
Mention to a local that you're from Singapore and chances are, you'll hear how then-president Benigno S. Aquino III had cherished his bilateral relations with our late minister mentor Lee Kwan Yew. That, and how Bonifacio Global City (BGC) — the city's financial and lifestyle district — is somewhat modelled after Marina Bay and its surroundings.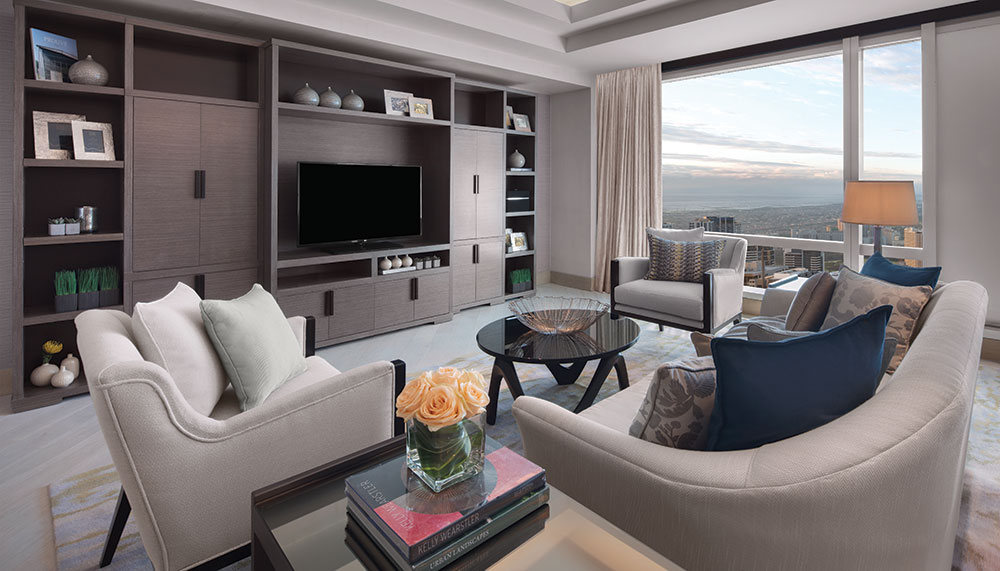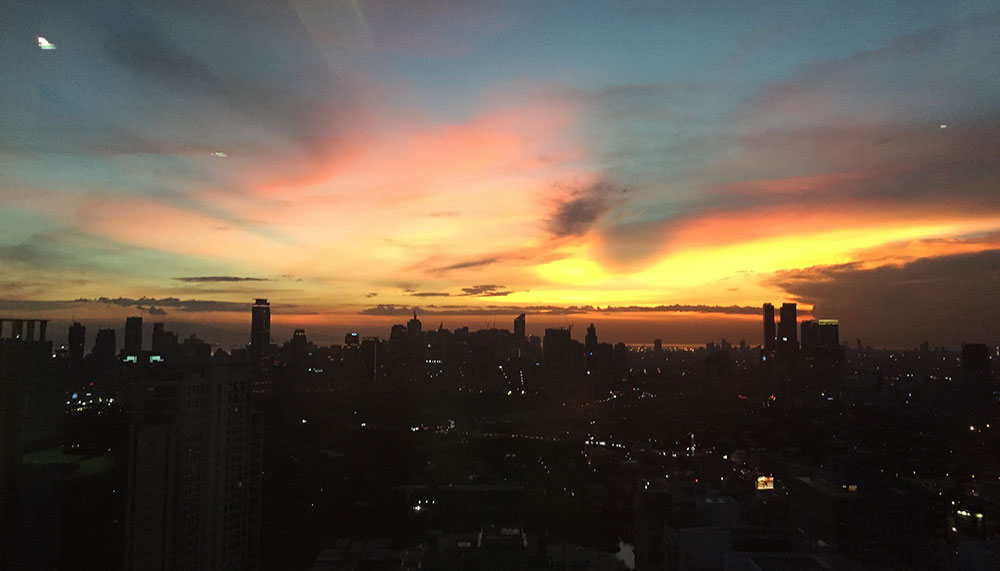 The self-contained city is home to the Philippines Global Exchange along with a bevy of international luxury boutiques, restaurant chains and five-star hotels. Residents in the district are upper-middle class and above, living in private apartments. And like any first-world city, BGC is also home to numerous mixed-use developments (MUD).
BGC is also casually known as The Fort, as historically, this was the area where the US government set up its military base. It's also why Shangri-La at the Fort was named as such. The MUD — which opened in March 2016 — comprises a two-storey retail mall and a 59-storey skyscraper comprising 576 rooms and suites, 97 serviced residences, 98 private residences, six restaurants and bars and get this, a 8,000sqm fitness hub, the largest in Manila.
Of course, you didn't visit Manila just to hole yourself up in the hotel.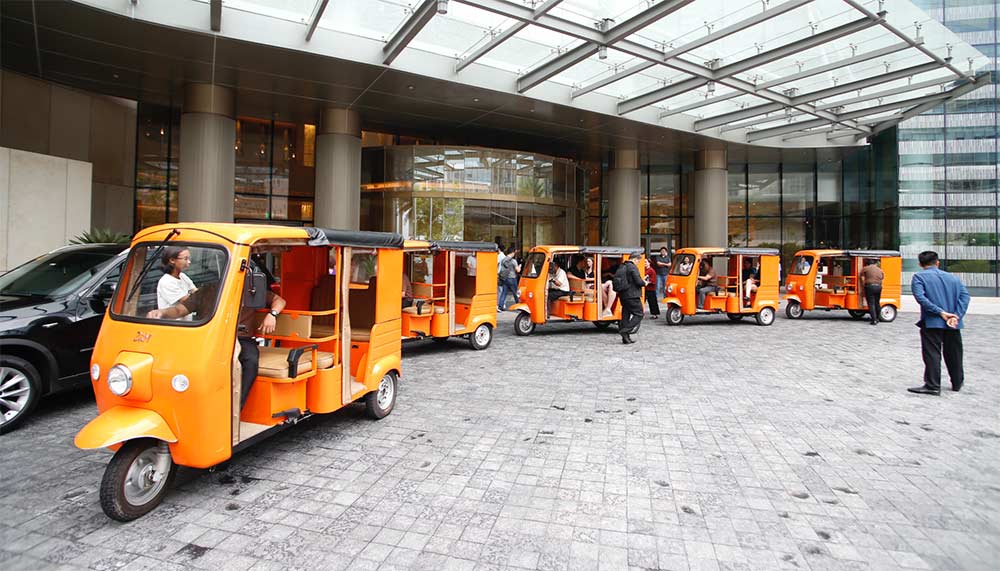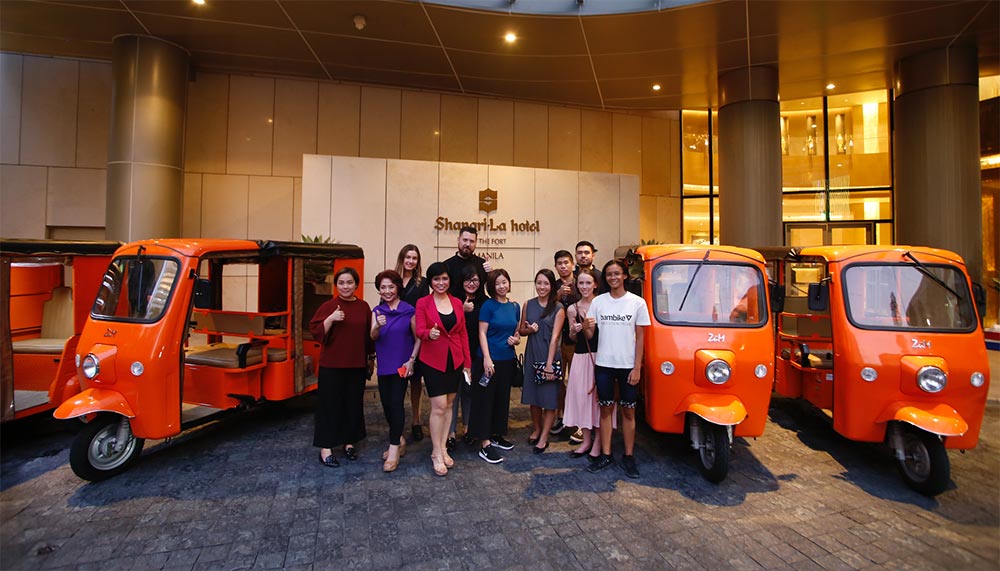 Life Is Every Bit Colourful On The Streets Of Manila
To ease yourself into the city, Bonifacio High Street just across the road offers a variety of international retail outlets. The newly-opened Mind Museum also offers interactive exhibits for both young and old. And while you'll soon find that most places are within walking distance, I found the best way to get acquainted with BGC was to hop onto Zum's e-tricycle. The 100 per cent electric vehicle by EMotors is a viable mode of transport in the traffic-congested city. Not sure where to start? I highly recommend going for a street art tour. I'd be lying to call them 'hidden treasures', for murals are proudly plastered on nearly every corner of the city, from high walls and rooftops to letter boxes, building gates and even air vents.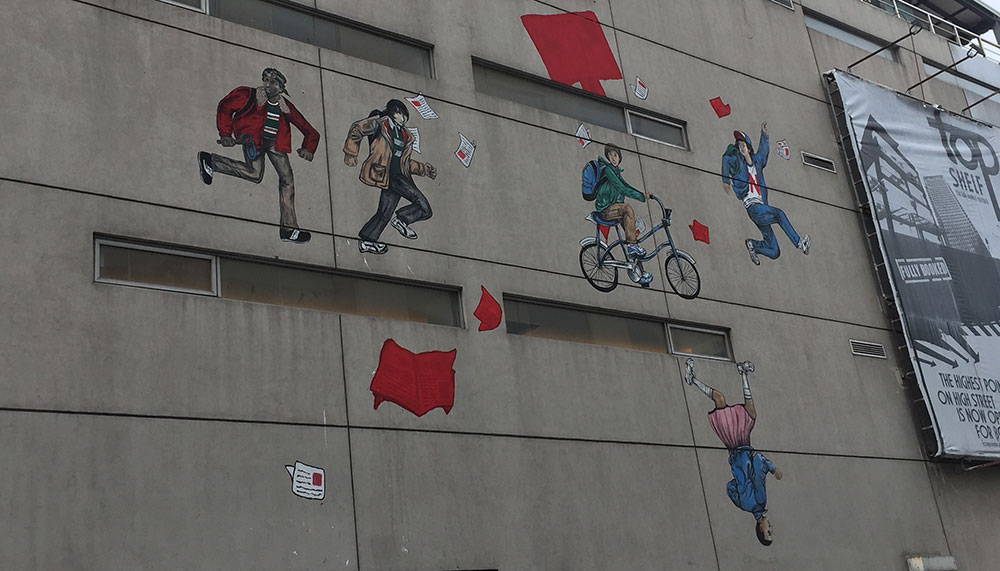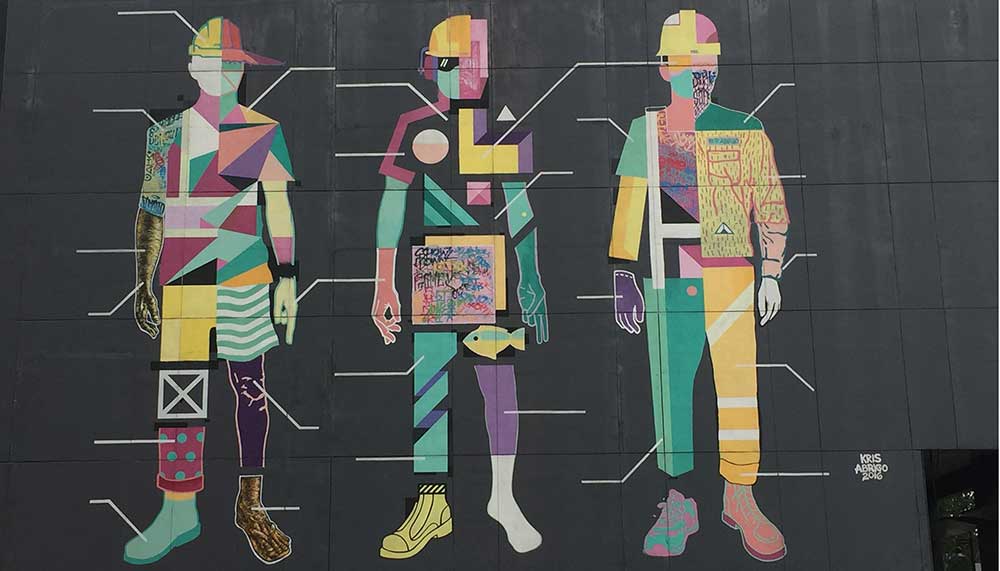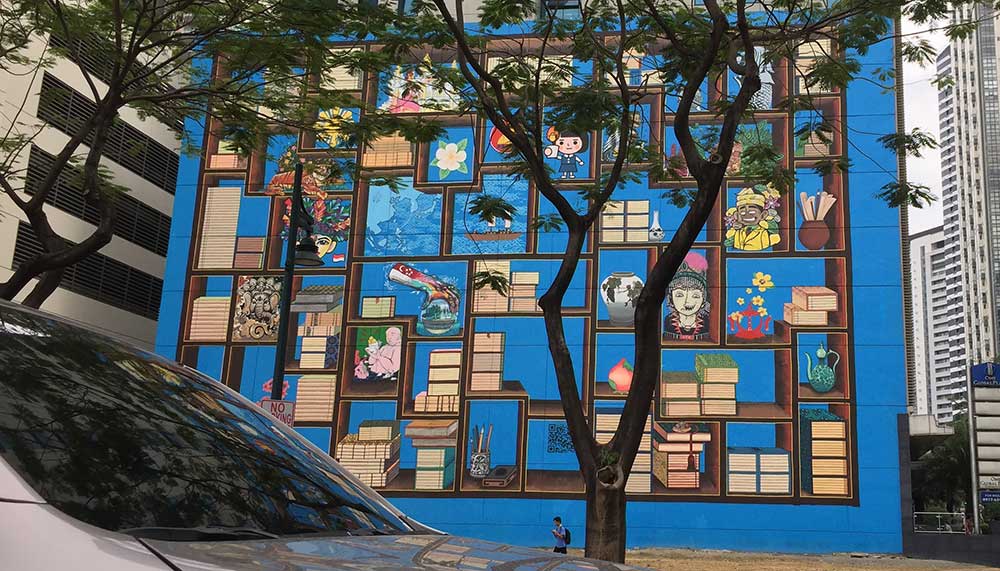 During my hour-long journey courtesy of both EMotors and Bambike — a local social enterprise that makes bamboo bicycles and also offers eco tours — I spotted no less than 60 pieces of street art and learnt about the artists behind each project. While moulding BGC into a world-class hub, the government wanted to ensure the district retained its local vibe less it became a concrete jungle. It enlisted the help of local artists and gave each just 10 days to complete his/her work.
The intricacy of each street art is astounding, with every bit of effort put into the details. And, judging by numerous pop culture references seen, these artists sure know how to keep things relevant and fun.
While art galleries around the world are pushing to make their pieces more accessible to the world through world tours and pop-up exhibitions, BGC has sped things up, instead bringing art to its citizens. Thumbs up for this initiative, its high time street artists gained are celebrated for their talent.
Old Vs New
With the constant buzz happening in BGC itself, Some may inadvertently feel that the district is but a self-contained bubble and not representative of what Manila really is. While I agree to a certain extent, this rhetoric does extend to most capital cities. A city thrives, but within it you'll find a district that's responsible for pushing things forward, where progress is the daily norm.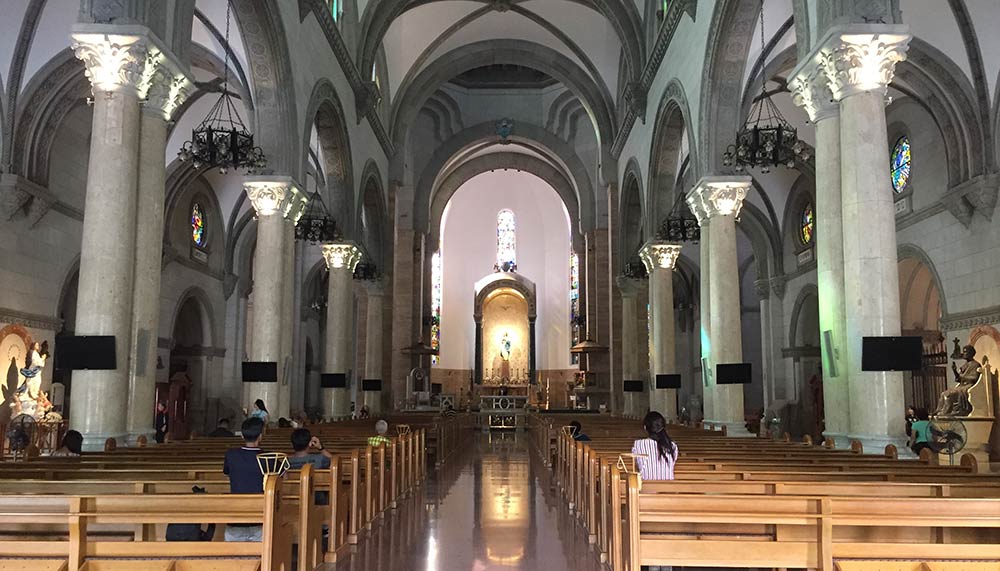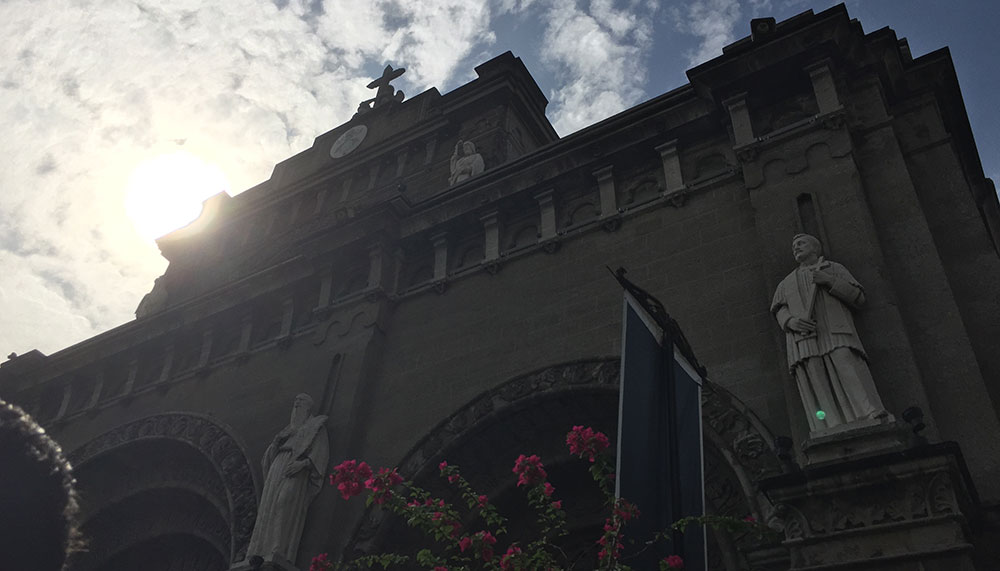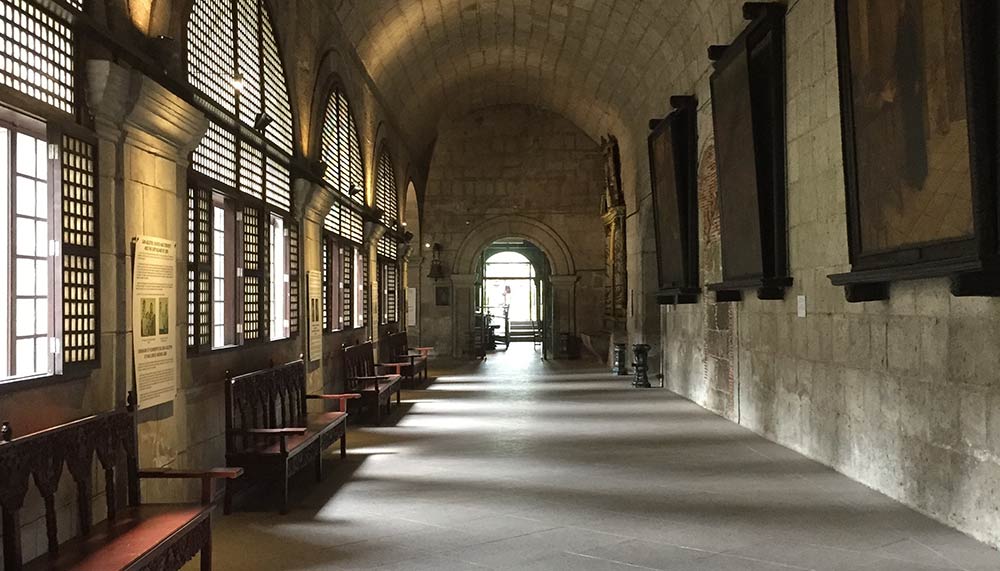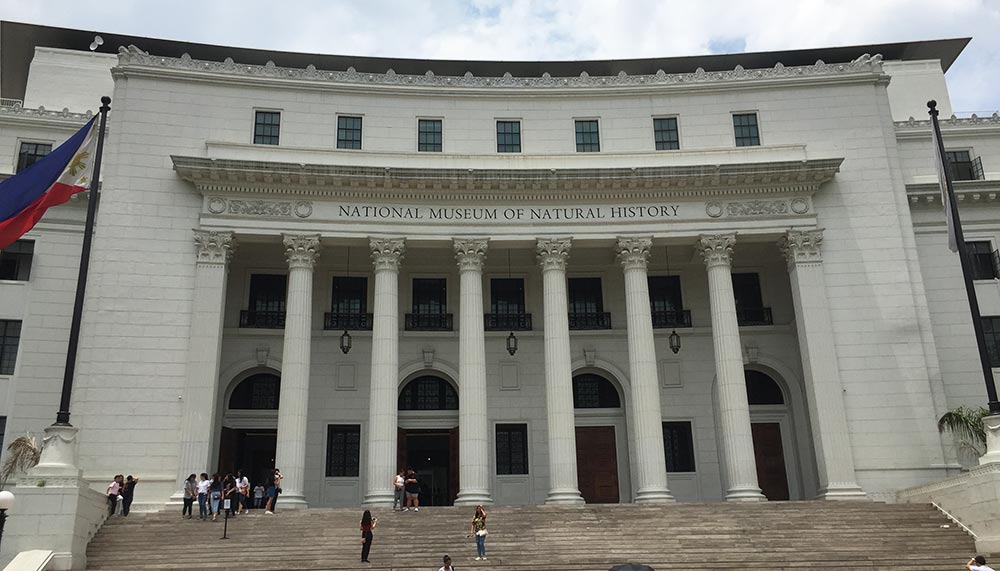 Just a 45-min drive away though, lies a city that couldn't be more different from BGC. Intramuros may occupy just over half a square kilometre, but its walls conceal a storied past. Following Old Manila Walks on its tour comically titled Walls of This Content, you'll learn how Manila got its name, replaced Cebu as capital, and how the Philippines fought Spain and then the US for independence. The walking tour starts at Plaza Roma, where you'll learn about Manila Cathedral, which was rebuilt not once, but eight times due to earthquakes, fires and war.
The name Intramuros translates directly from Latin to mean 'within the walls' or Walled City. You'll get to walk along the remainder of the fort, which, funnily enough, now overlooks a golf course, complete with casual water in bunkers. Perhaps the moat surrounding the fort has been successfully put to better use, then. The 2.5-hour journey sees you exploring San Ignacio church, San Agustin church and monastery, before ending in a very photo-worthy Barrio San Luis with cobblestone pathways.
Life Begins After Dark
When you've had enough culture for the day and would like to regain your bearings in modern Manila, Poblacion in Makati offers some of the best pub and grub selections. Like BGC, Poblacion is fairly accessible via walking from pub to pub. Hole-in-the-wall shops offer craft beers and cocktails while secret rooftop bars keep it discreet and classy with wine and cheese platters. Whichever you fancy, a tip would be to be the latecomer of the party, for the night only begins at half past 10, even on a weekday.
Of course, local cuisine is a must, and you won't go wrong with the likes of Manam, Locavore, Sarsa Kitchen + Bar or Abe's Restaurant. Expect an electrifying mash of dishes that are sweet, salty and sour all at once. You'll soon get the hang of it and realise that no meal is complete without a dash of vinegar to your rice.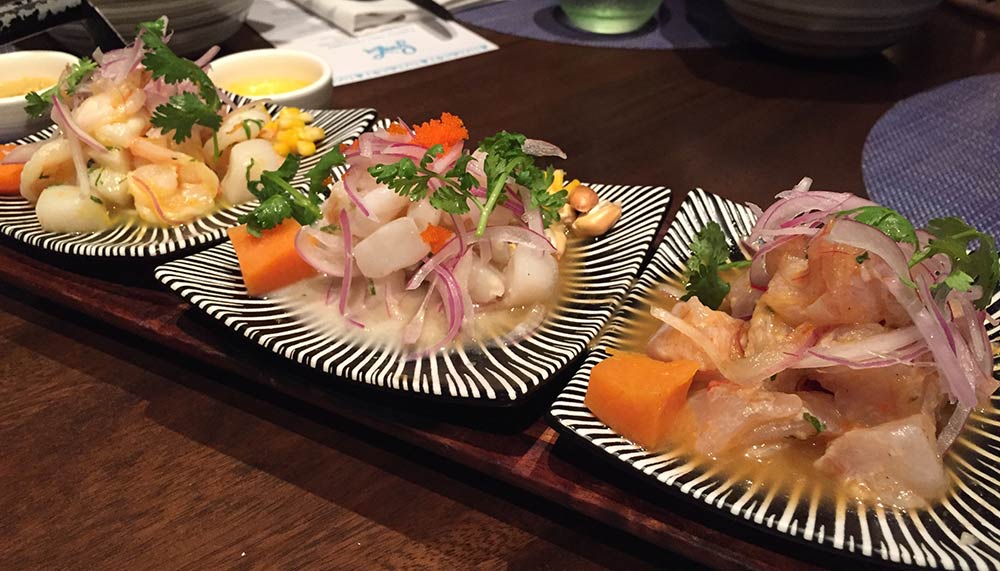 For international cuisines, Shangri-La at the Fort offers six dining establishments. I'm torn between picking Samba and Raging Bull Chophouse & Bar as my favourite. The former takes me on a culinary journey to Peru; its fish, scallop and prawn ceviches are marinated to perfection. Raging Bull Chophouse, on the other hand, sees me giving in to my caveman-like senses. I'm presented with a choice of nine knives — the restaurant has a selection of over 18 — to carve up juicy slabs of steak with. The action is fairly raw, slightly messy, and thoroughly satisfying.
The city of Manila brings much to offer, and while political strife may be a reason to head an island instead, it'd be a disservice to the country and ourselves if we were to miss out exploring a city with such a rich heritage (and one of the best cuisines in Southeast Asia).