located inside a historic bank, the new hotel brings style to sweden's capital
Sleek Scandi minimalism this is not: located inside a historic bank building built in 1910 to look like a grand Renaissance palace, Stockholm's new Bank Hotel is instead a surprising mix of aristocratic-inspired opulence, traditional stateliness and bold, modern design.
The property – which will be the newest from juggernaut local hospitality group Stureplansgruppen – drips with that kind of self-assured style the city's denizens do so well. And thanks to its photogenic interiors and host of already-buzzy restaurants and bars, it is ripe to become a hot spot for both locals and well-heeled travellers alike.
Tucked away on one of Nybroviken Quay's quieter side streets, the hotel's opulent exterior – a mix of Art Deco extravagance and Italianate architecture – gives way to a light-filled atrium lobby complete with checkerboard marble floors and walls clad in rich mahogany, both of which nod to its banking past.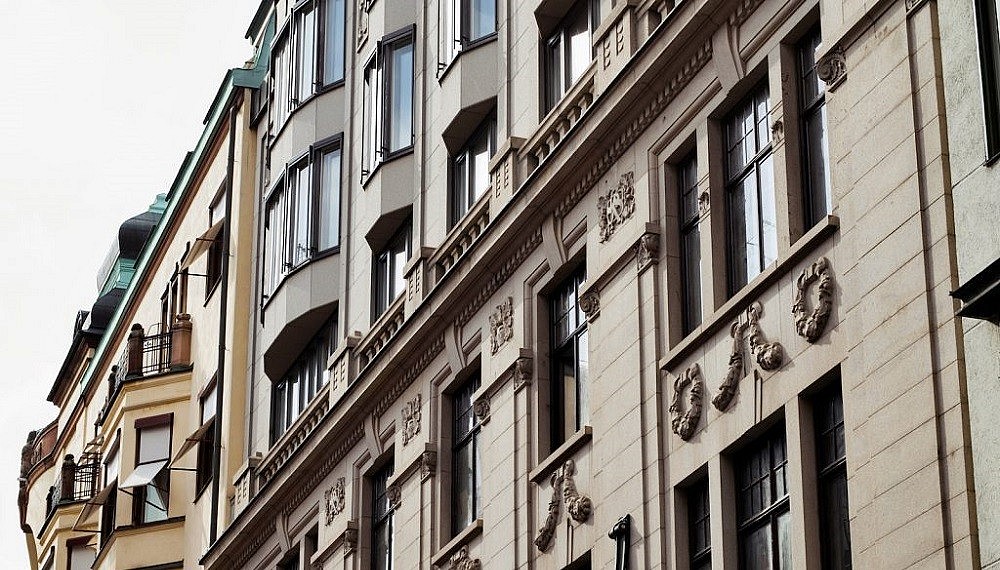 Off the lounge and lobby, the property's original banking hall has been transformed into Bonnie's Restaurant, where emerald velvet booths and almost tropical-looking plants illuminated by a sweeping glass ceiling offset the space's formal bones.
After wrapping up Mediterranean-inspired meals, guests are swept into the neighbouring Papallion Bar, a supremely stylish take on the bank director's personal office, where craft cocktails are served against a backdrop of gleaming wood walls, a ceiling painted with gilt accents, and low-hanging chandeliers.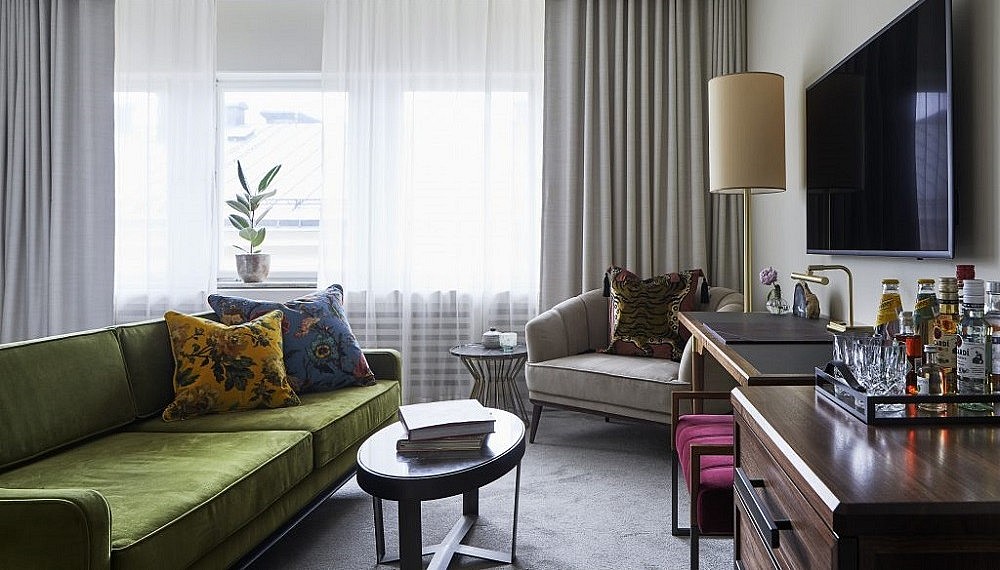 Once they finally do make their way upstairs, guests will find 115 chicly outfitted guest rooms spread across five floors. Brought to life by Swedish interior stylists Ida Lauga and Lo Biurlf, each features a palette of warm neutrals – think rich brown velvets, suedes, and marbles punctuated with pops of grass green and floral patterns – meant to help unwind from the sights and sounds of the city outside.
Many also boast floor-to-ceiling windows, and the over-the-top Bank Extreme Terrace Suite features a sheltered balcony that runs its full length, offering up some of the best views of Stockholm and its archipelago from anywhere in the city.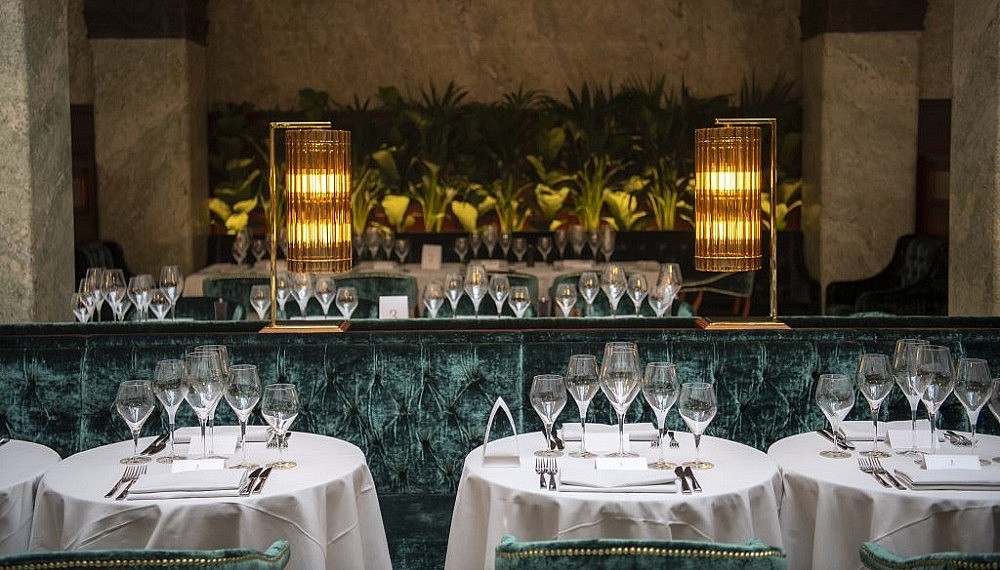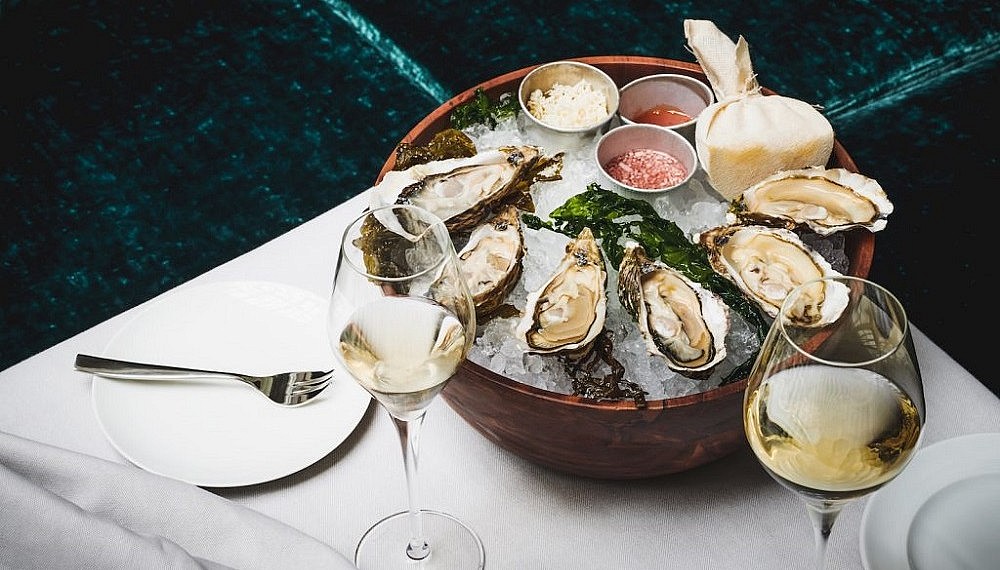 Back downstairs, guests should be sure to stop into the Bank Vault before making their way out into the city. The vault, once home to the building's riches, has been transformed into an art space where curated exhibitions of modern and 20th-century art (which also decorates the rest of the hotel) are held.
From there, guests can push open the hotel's heavy brass doors, turn right to explore Nybroviken – a stroll around the lush Djurgården is a must, as many of the city's top museums call the region home – or head in the opposite direction to dive into the always buzzy fashion, home design, or culinary scenes.
Bank Hotel
Arsenalsgatan 6
111 47 Stockholm
Tel: +468 59858000