Feel just like home at the Waldorf Astoria in New York
Nobody ever forgets the Waldorf Astoria, and nobody ever will. A high-minded piece of sculpture that's also the epicentre of society and geopolitical events, the memories created here are meant for a lifetime. People consider it the "unofficial palace" of New York City, a playpen for cultural figures, political leaders, musicians and royalty to mingle and make merry—John F. Kennedy, Andy Warhol and the Duke and Duchess of Windsor, to name a few. Ella Fitzgerald regularly sang at the Starlight Roof ballroom, and the American composer Cole Porter, who rented a suite until his death, composed iconic songs like Anything Goes and I've Got You Under My Skin on a beautiful 1907 Steinway piano that was gifted to him by the hotel managers.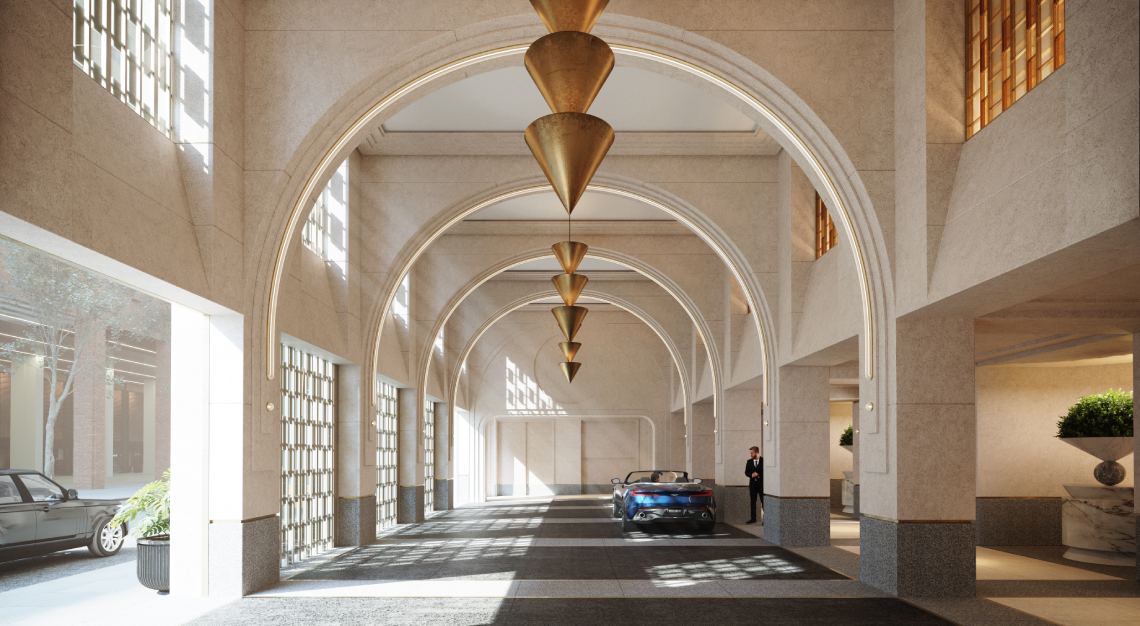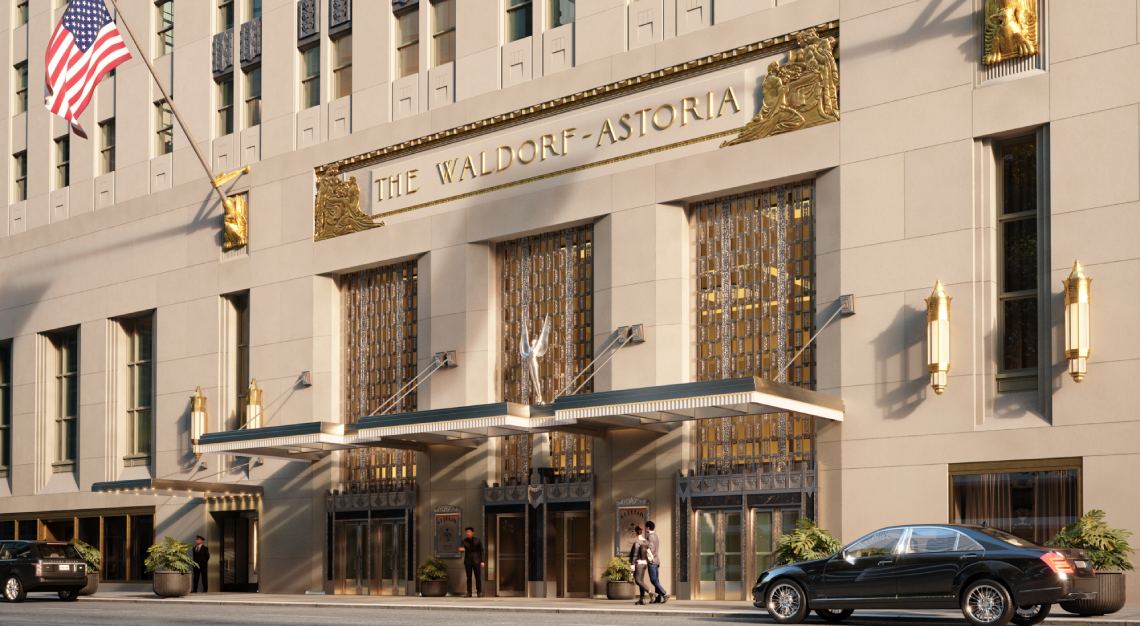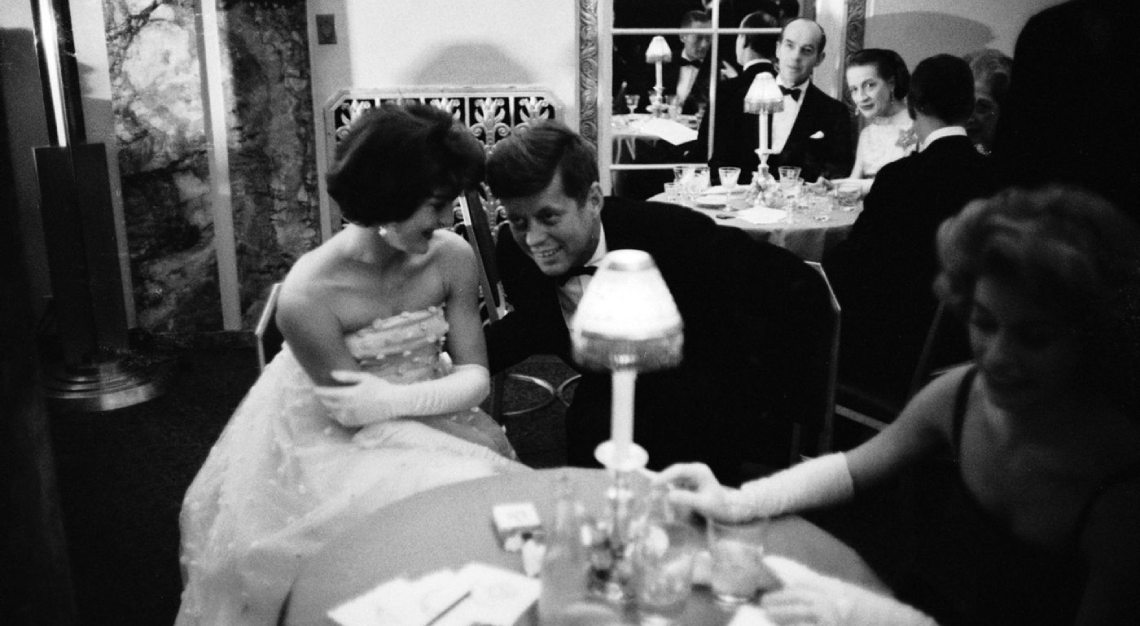 Its story began with two rival cousins—William Waldorf Astor and John Jacob Astor IV—whose eventual truce led their two hotels to unity on 33rd Street and Fifth Avenue in 1893. It moved to Park Avenue in 1931 to become the largest and tallest hotel in the world and became the origin of plenty of firsts: 24-hour room service, en-suite bathrooms, electric lighting on every floor and 'manufactured weather', which was basically air conditioning in the 1930s.
In 1993, the Art Deco beauty was named an official New York City Landmark, but by 2023, it will once again create history by going back in time. At the ripe old age of 91, it is currently undergoing deconstruction and restoration to what it was like in 1931. "The history is so significant here. People have lived here, and they remember the hotel in its grandeur. So we wanted to bring that back. This is where they grew up, this is where they had their prom," says Dan Tubb, its senior director of sales. "If we had redone all the interiors here, there would have been some sort of demonstration."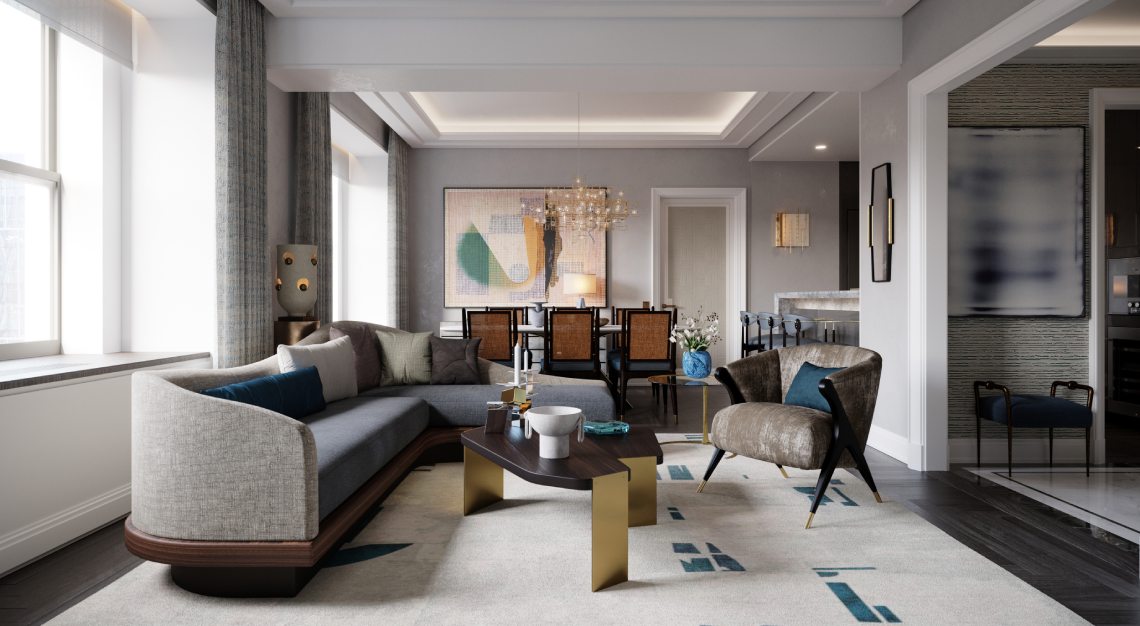 Think of it as a delicate facelift without forgetting its glamorous past. Preservationists were employed to salvage thousands of historical artefacts, which are now in the safe hands of the building's developer. Marble mantels have been recovered, and so have some 2,000 lighting fixtures, which include a Barovier & Toso Murano glass flush-mount fixture with sconces. And with the help of three gentlemen—Pierre-Yves Rochon, the hotel designer; Simon de Pury, the art curator; and Jean-Louis Deniot, the condominium designer—the full-block landmark will reopen as a 375-key luxury hotel and, tagging along the whole branded residences trend, a 375-room condominium with apartments that range from studios to sprawling penthouses. No longer will you need to rent at the Waldorf like Cole Porter (or even Frank Sinatra) did, and because it is the Waldorf Astoria, you will be buying with confidence in what your product will be.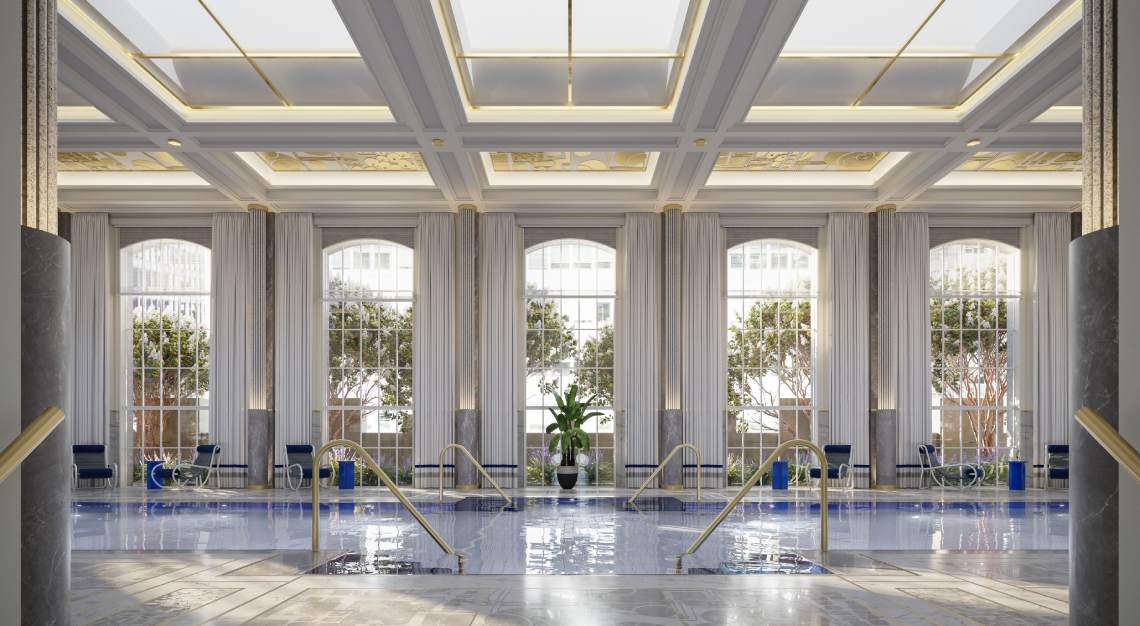 Besides, the hotel will be setting the tone for the lifestyle of the condo. There will be over 4,645 square metres of private residential amenities, including the 25-metre Starlight Pool (this was the Starlight Roof, where Fitzgerald sang at), and a private porte cochère—an extremely rare feature in Manhattan. Residents could head down to the hotel spa (read: it will be the largest in Manhattan) or enjoy a treatment within the confines of their own home. They will also have the luxury of a 24-hour private concierge, which will be accessible anywhere, anytime and for anything, even if it's to have your refrigerator stocked on a Friday night.
Anything goes at The Towers of Waldorf Astoria. When you live here, you will have the sense of possessing the city's summit. It will be like living in the chandelier on top, among the upper crust of hospitality in the unofficial palace of New York City.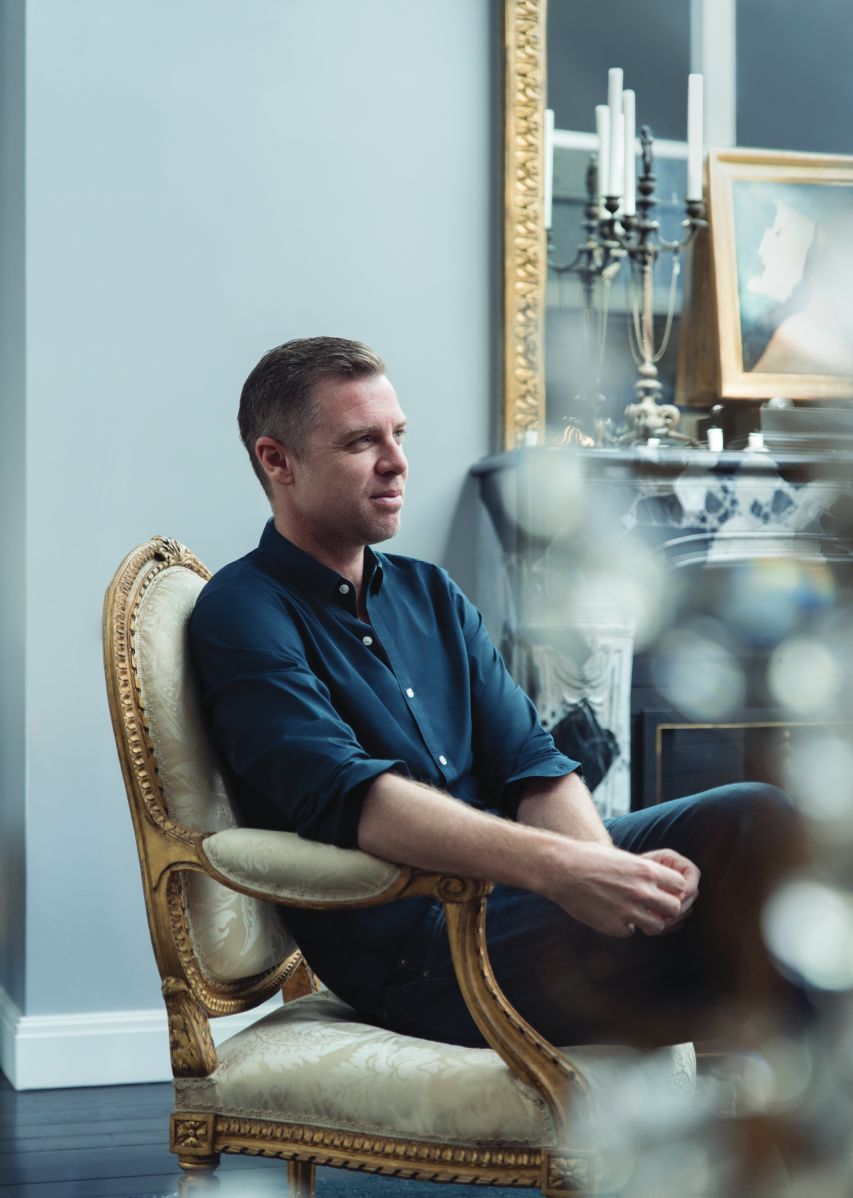 5 Minutes With Jean-Louis Deniot
The AD100 designer tells us more about his work for The Towers of the Waldorf Astoria.
What was unique about working on The Towers of the Waldorf Astoria?
Jean-Louis Deniot (JD): When you think of New York, one of the first places that springs to mind is the Waldorf Astoria. It is such an iconic building that, as a Frenchman being able to produce the ideal product that complements its existing history, is really something incredible. I studied all its past events, stories and the celebrities it hosted, and used this wealth of inspiration to build on this incredible way of living. Working on the Waldorf Astoria was like winning the biggest trophy in all of New York, but it isn't just about getting the prize. It's about having the utmost respect for it.
How long did the initial design take?
JD: Several months. All the ideas came to me naturally and they adapted very well to the existing building condition. It is important for my design to be almost invisible as it blends, emphasises and respects the initial building characteristics.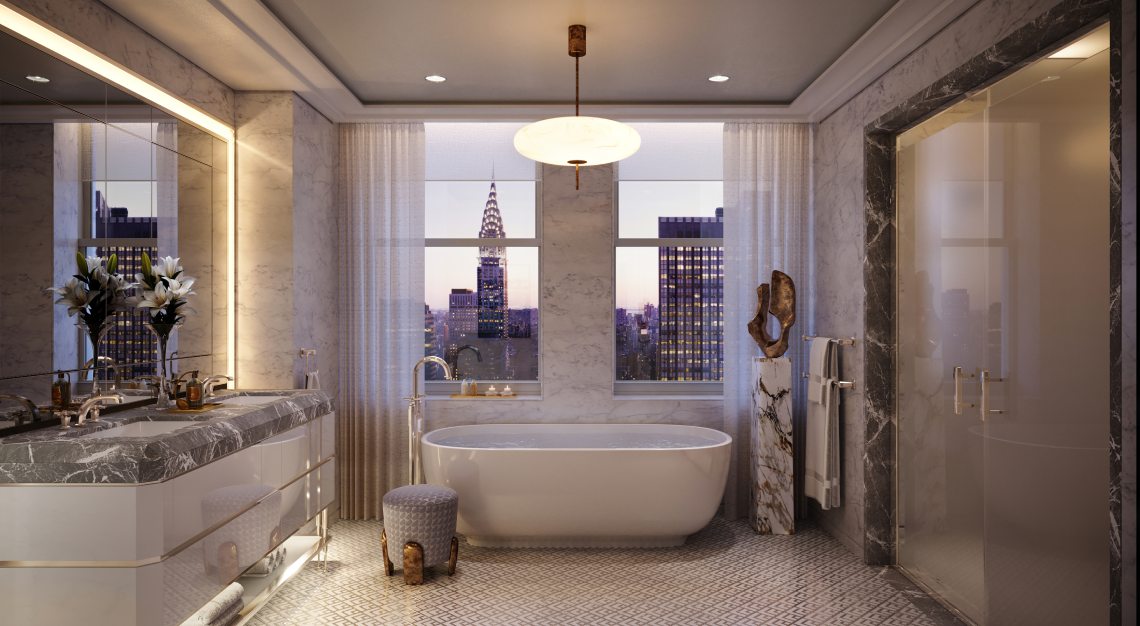 Do you think you exceeded the goal of the project?
JD: The goal was to re-inject areas with the Waldorf DNA, and bring a sense of new and defined architecture to more populated spaces. I had to reinterpret the 1930s with a contemporary twist, which I consider to be my take on Art Deco, because there's no historical limit. One can tell a new story that still pays homage to its rich history, without using pastiche. So I think I exceeded the goal because something tells me that my decor might be historically significant in time. It would be interesting if my work could be seen as historical preservation in the future.
What is an important facet of interior design that people often overlook?
JD: The fact that it needs to be timeless. My work needs to be design relevant to create a sense of excitement, but it also needs to disappear to let the owner's personality stand out.
What kind of effect would you want your design to have on the residents?
JD: I always evaluate how the architecture and interiors should work in harmony. The hotel's original structure was quite minimal, and I wanted the interiors to match that effortlessly. Meaning, they can't be overly ornamented or fussy.  I also paid great attention to the amenities to create the most captivating spaces possible, to motivate great moments to happen. That's functionality.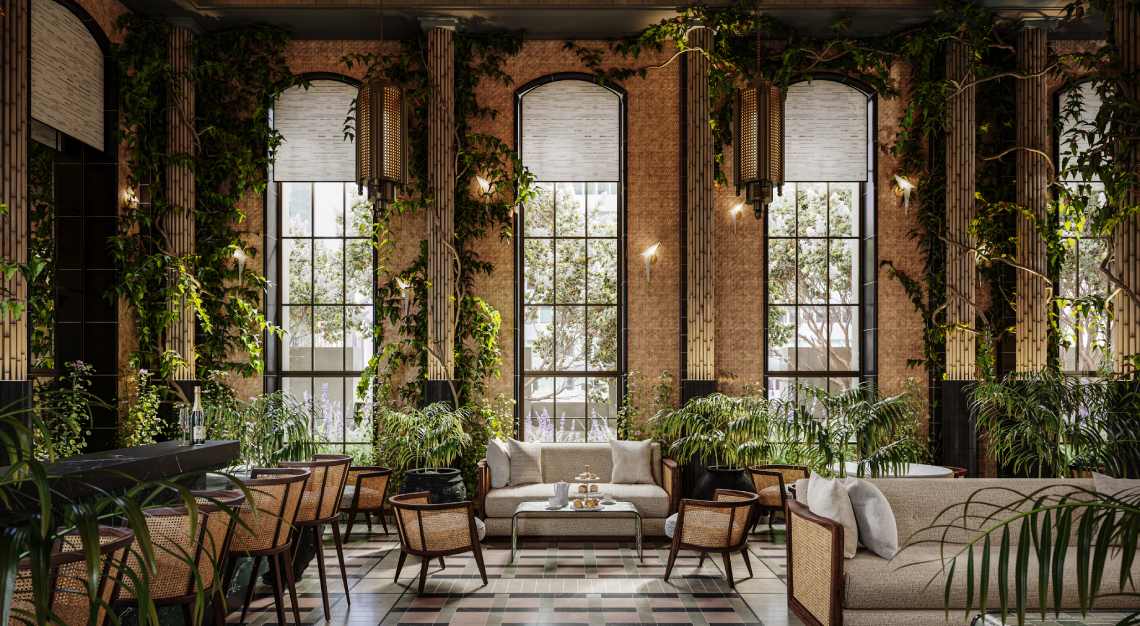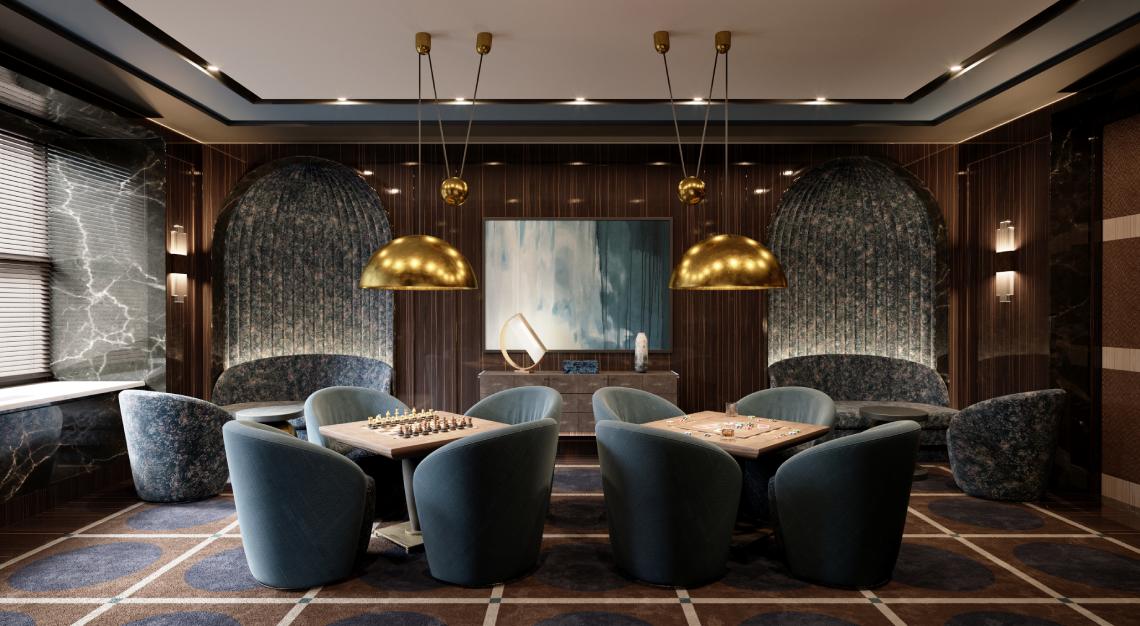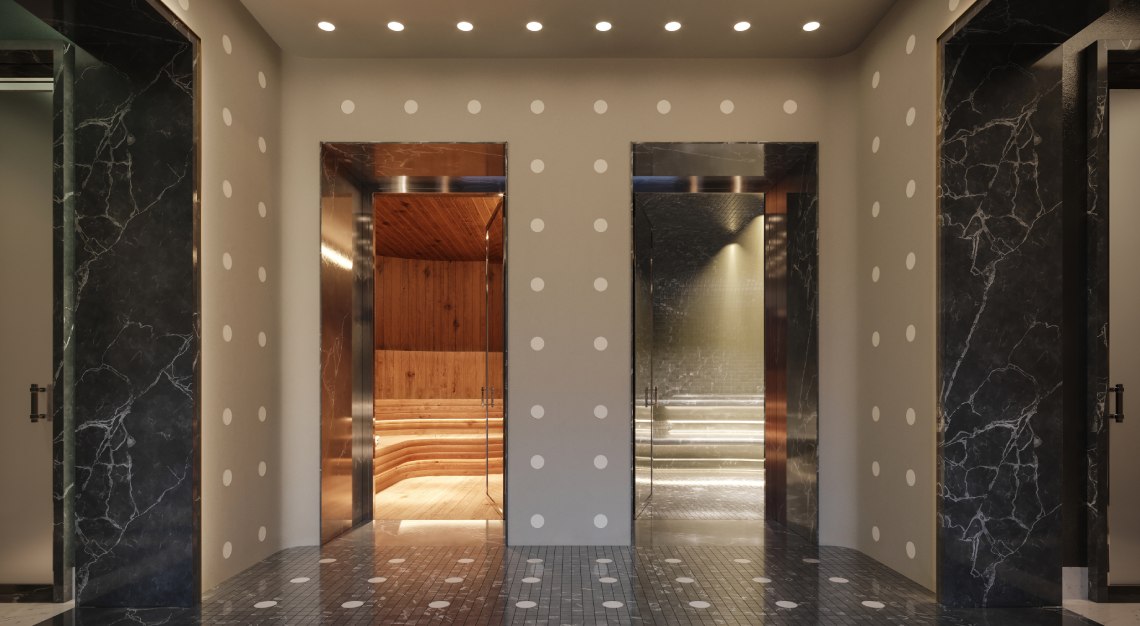 How did you bridge the gap between the past and present versions of the historic building?
JD: You can respect the history and come up with a new story that makes reference to the past, without any pastiche. When I imagine life inside the Waldorf Astoria, I want each owner to have the perfect canvas to work with, enabling the history to evolve within its walls. I wanted a fresh historical take, so I designed specific custom-made architectural profiles and silhouettes that pay homage to Art Deco, without mimicking the style. The outcome is something that fuses classical with contemporary, injected with a great dose of life.
What makes a house a home?
JD: When a home feels unique and has a sense of balance, serenity and osmosis between all elements, whether it's the comfort of furniture or natural light. Each space needs to accommodate a grand sense of individuality and privacy, while also being able to be shared with family and friends. There must be a level of pride that motivates you to share a space with loved ones.