The McClic MC One eVTOL aircraft has a drone-style flight control system that allows the pilot to focus on having fun
We're still waiting for a major air taxi fleet to take flight but personal electric vertical take-off and landing (eVTOL) aircraft options are starting to multiply.
McClic is the latest company to enter the growing consumer electric aircraft market, according to New Atlas. The Monaco-based operation has just launched the MC One, a coaxial octocopter that will cost you about as much as a brand-new Porsche 911 Carrera GTS.
The MC One isn't the most complicated eVTOL out there, but that appears to be the point. The aircraft is basically a streamlined fuselage connected to four stocks equipped with two propellers each. The company's website is short on spec but it says the MC One can fly for 12 to 15 minutes on a fully charged battery and reach speeds of up to 80 kph. That's a pretty short flight range relative to other eVTOLs coming to market. On the plus side, the MC One, which weighs 160 kg and can carry a pilot weighing up to 90 kg, can fly at an angle of up to 55 degrees.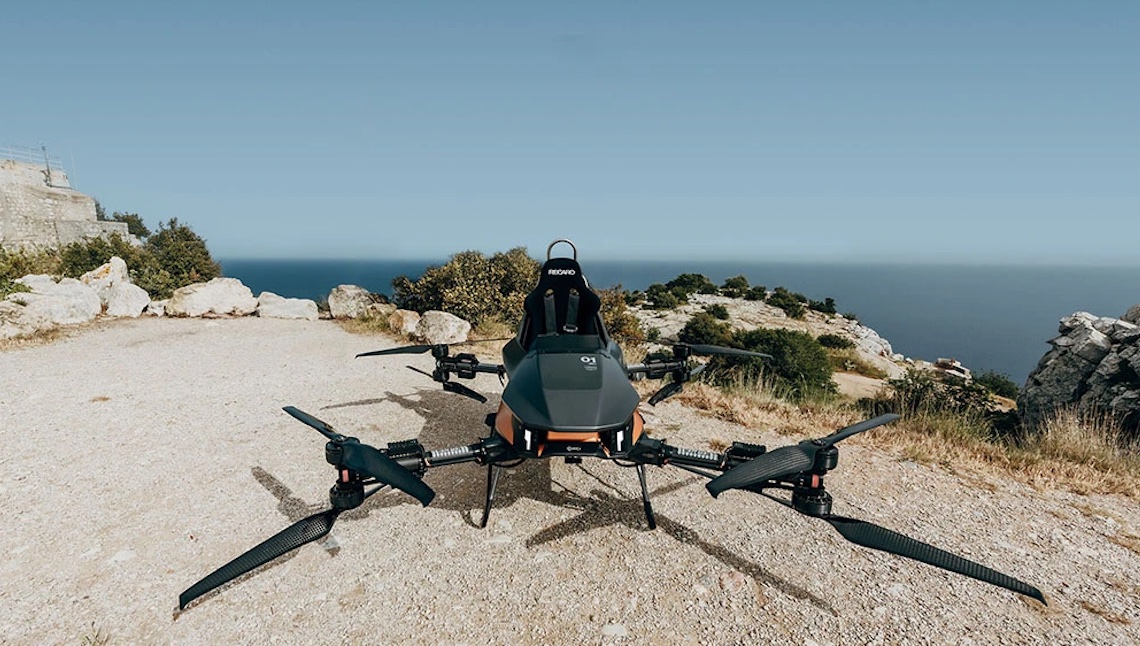 The MC One's most attractive feature might be its drone-style flight control system. The aircraft automatically balances itself and makes adjustments based on wind conditions, which allows the pilot to focus on having fun, according to New Atlas. This system also seems to be why McClic, which got its start as an aerial photography company, says that pilots can fly its eVTOL after just 10 minutes of training.
The MC One will cost €140,000, or about US$150,000, according to the Monaco Daily News. (Robb Report wasn't able to independently confirm that price.)
The launch of the MC One means that there is another personal eVTOL option for pilots to choose from. Jetson is also taking orders for its first battery-powered aircraft, the Jetson One. It starts at US$90,000, though all of the first-year production slots are already spoken for. There's also Air EV's Air One, an electric two-seater that can fly for an hour and reach speeds of up to 249 km/hr. It starts at US$150,000.
This story was first published on Robb Report USA