The new all-electric hypercars, sedans, sports cars, and SUVs we can't wait to see hit the road in the next two years
The last few years have seen the automotive industry do something that once seemed impossible—embrace the electric car. Basically, every luxury marque of note has an EV (or more) in some stage of development—even Europe's V-12-obsessed sports car makers. Between now and 2025, loads of intriguing battery-powered coupes, crossovers, hypercars, roadsters, sedans and SUVs are scheduled to hit an increasingly robust all-electric market. From the Dodge Daytona SRT EV to the Mercedes-Maybach EQS SUV, here are the 32 electric vehicles that we can't wait to see on the road in the next couple of years.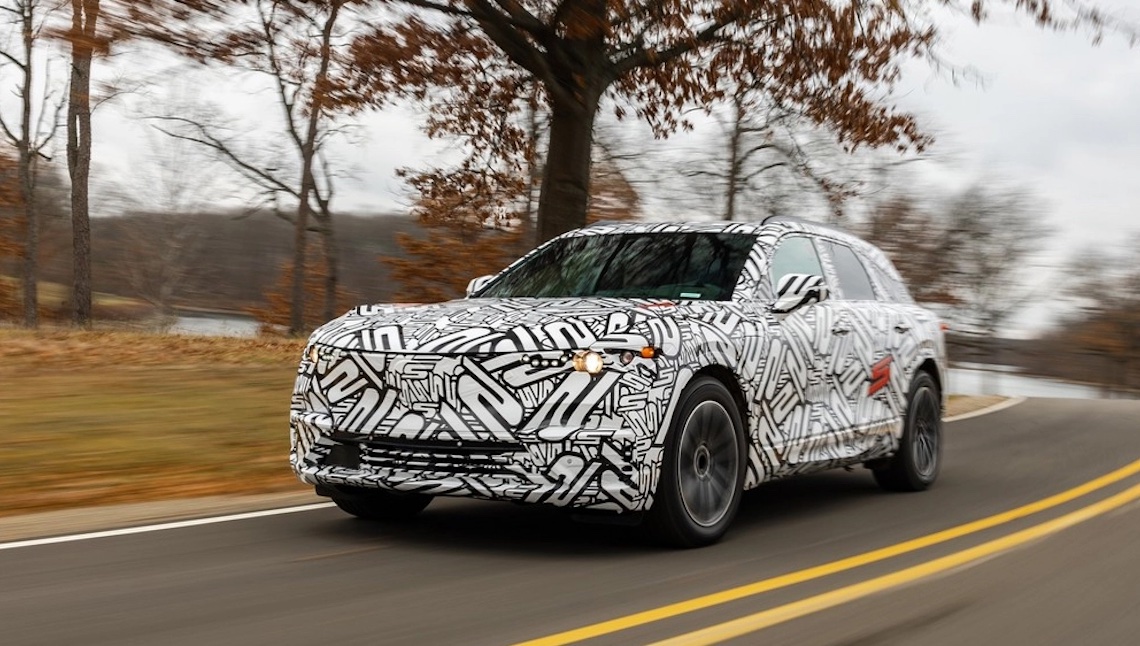 Acura ZDX (2024)
Japanese luxury marques have been anything but quick to embrace electrification, especially compared to their German peers. That's about to change, though. Acura announced last year that its first EV, the ZDX SUV, will launch in 2024. The finished crossover won't be as stylish as the Precision EV Concept the company unveiled last year, but it still looks more streamlined than anything else in the brand's current lineup. The all-electric crossover shares hardware and a battery with Cadillac's impressive Lyriq, which suggests it'll have similar performance. We hope so, at least, since the base version of the GM-made SUV comes with a rear-mounted electric motor that produces 340hp. There's also a chance that a future performance variant will have a multi-motor powertrain that produces closer to 500 horses.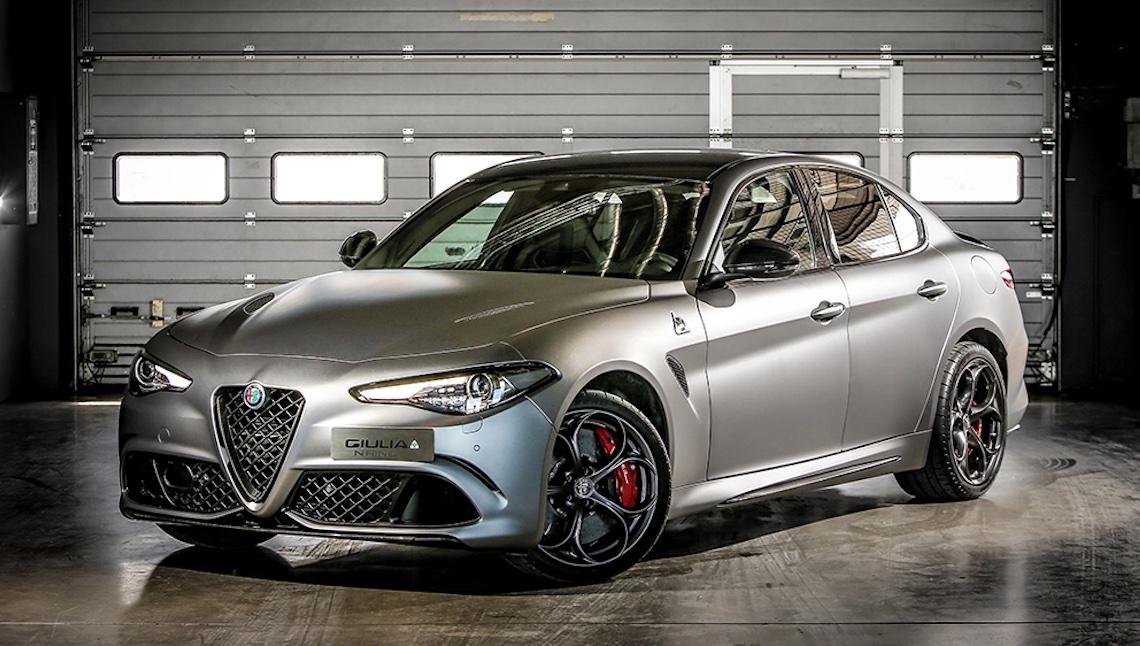 Alfa Romeo Giulia (2025)
One of Italy's most famous marques, Alfa Romeo, is finally gearing up for the electric era. And the automaker's first EV will bear a familiar name—Giulia. The brand's beloved sport sedan will trade its twin-turbocharged V-6 for an all-electric powertrain when its next-generation debuts in 2025, according to Top Gear. Alfa has plans for three different versions of the EV right now, according to comments made by CEO Jean-Philippe Imparato. It sounds like the base model will produce 350hp, the step-up Veloce will generate 800hp and the range-topping Quadrifoglio will churn out a hair-raising 1,000hp. Alfa also wants the EV, which will utilise an 800-volt architecture, to have a range of up to 805km.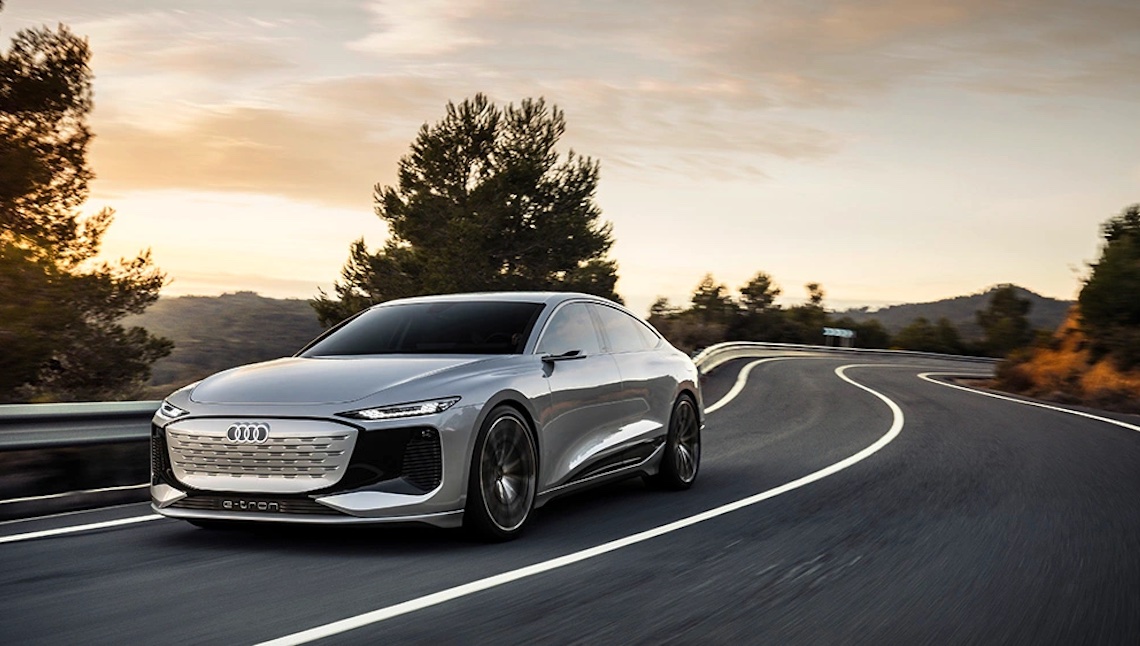 Audi A6 E-Tron (2023)
One of Audi's most popular model lines, the A6, will go electric later this year. As has been the case with the brand's recent wave of EVs, the battery-powered sedan will look almost identical to the A6 E-Tron concept that the brand showed off in 2021. That's a good thing, too, because it will immediately make the four-door one of the best-looking EVs on the market. The design wasn't the only thing we liked about the concept, though. It was also powered by a dual-motor electric powertrain that can generate a combined 469hp and 800Nm of torque. The EV will be built on Audi and Porsche's joint-developed Premium Platform Electric (PPE) architecture, which means it will have a range of over 644km and ultra-fast charging rates. The A6 E-Tron was originally supposed to go into production last year, but will now do so before the end of 2023.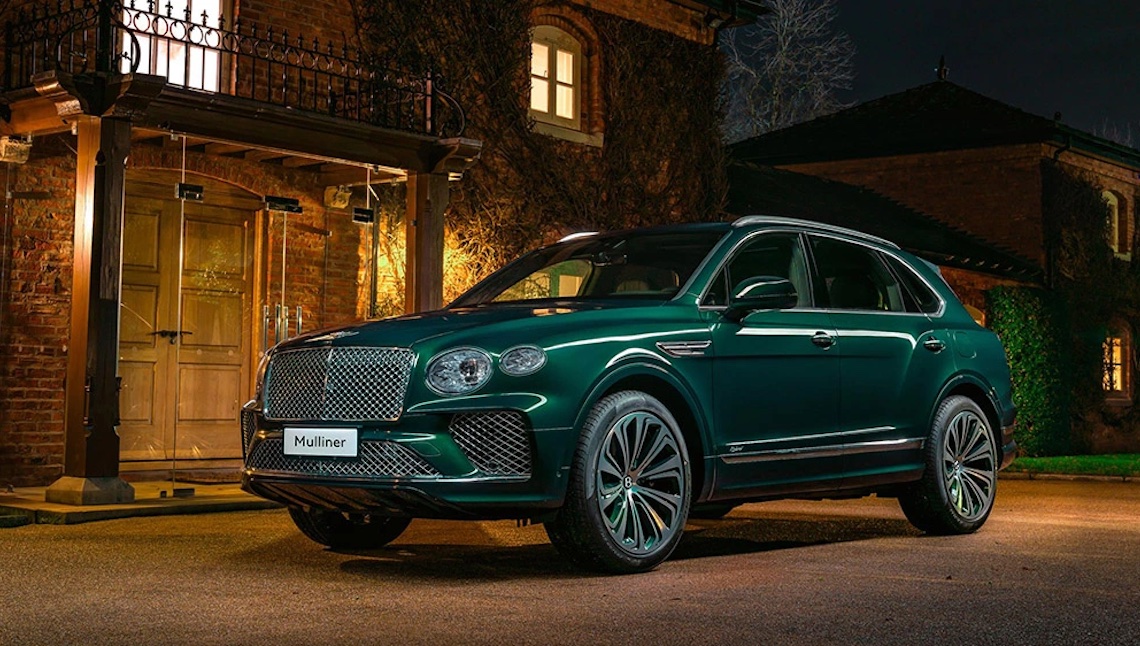 Bentley Electric SUV (2025)
Bentley's commitment to electrification can't be questioned. Not only has Volkswagen Group's most luxurious brand already been producing plug-in hybrids for years now, but it has also pledged to go fully battery-electric by the end of the decade. We'll have a better idea of what to expect from the brand's all-electric future in 2025, which is when CEO Adrian Hallmark says its first EV will debut. It remains to be seen whether that vehicle will be completely new or based on an existing model, but it will likely be an SUV like the incredibly popular Bentayga, which already has its own hybrid variant (pictured above). As Hallmark said back in 2021, "If you're not in SUVs, you're nowhere."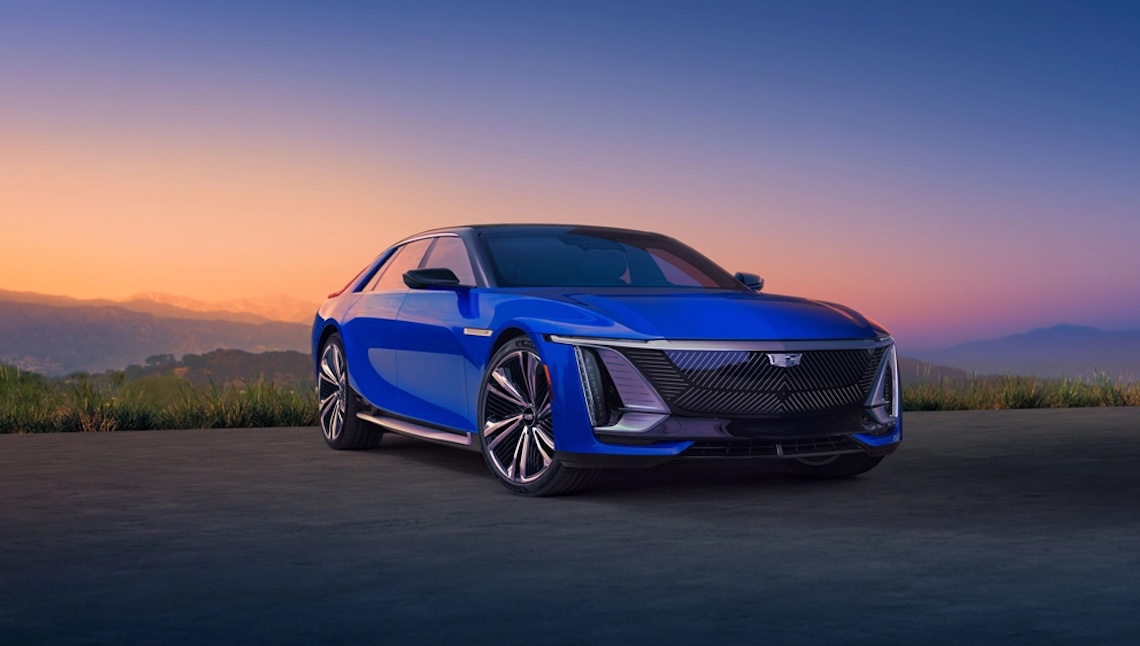 Cadillac Celestiq (2024)
Cadillac's first EV, the Lyriq crossover, may have been impressive, but its second, the Celestiq, feels like a game changer. The brand's upcoming 5-metre electric flagship is a bold and brash grand tourer, that is unlike anything the brand has put out in recent decades. It combines an extravagant hatchback design, premium materials, luxury amenities and a dual-motor, battery-electric powertrain that will produce over 600hp. It also comes equipped with a 111-kWh Ultium battery pack that will allow drivers to travel 483km between charges and can be topped up quickly with a fast charger. The EV is also expected to cost US$300,000, which is significantly more than any of the brand's other vehicles. It remains to be seen if people will spend that much for a Caddy, but if they are that could finally make the marque a true American alternative to Bentley and Rolls-Royce.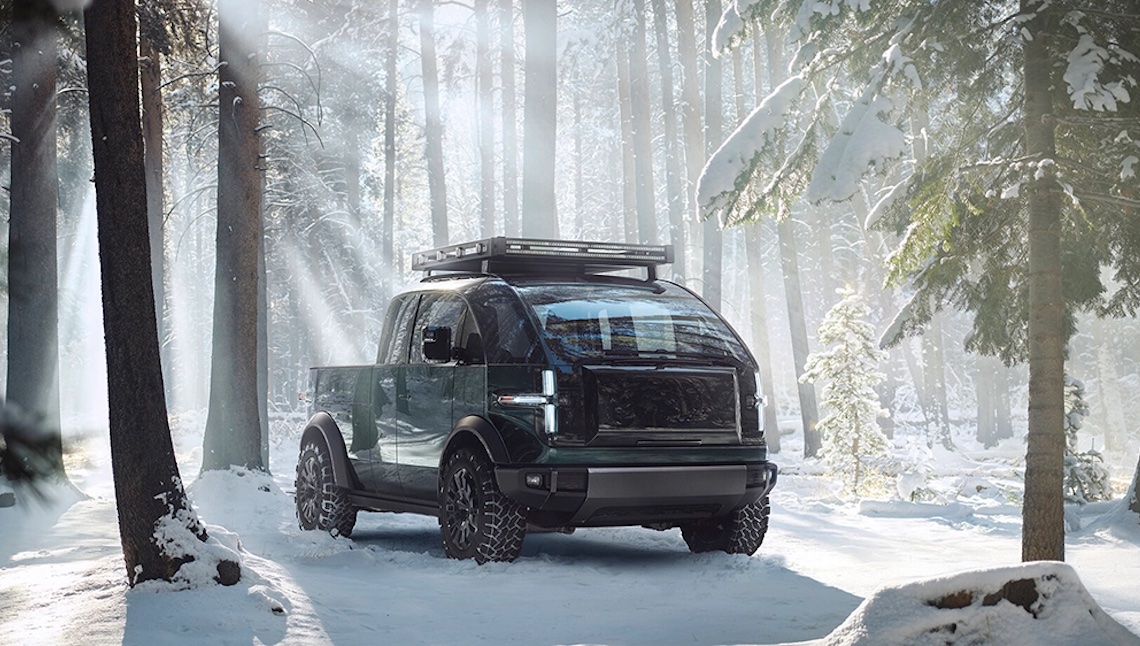 Canoo Pickup Truck (2024)
Except for the Tesla Cybertruck, most of the electric pickups we've seen so far tend to look just like regular, gas-powered trucks. Not the Canoo's battery-powered truck, though. The California startup's debut vehicle features a pod-like design with the cab pushed to the front of the vehicle. The result is an electric pickup that looks sleek but is also versatile enough to be transformed into a camper (with the right add-ons). Drivers will have the option of either a one- or two-motor drivetrain, the latter of which can generate 600hp and 746Nm of torque. The range is an unspectacular 322km, but a 8,160-kg payload capacity helps make up for that. The vehicle, which is expected to cost between US$35,000 and US$50,000, is available for pre-order now with its launch currently pencilled in for 2024. And if you don't like trucks, a Lifestyle model (aka a van) is also in the works.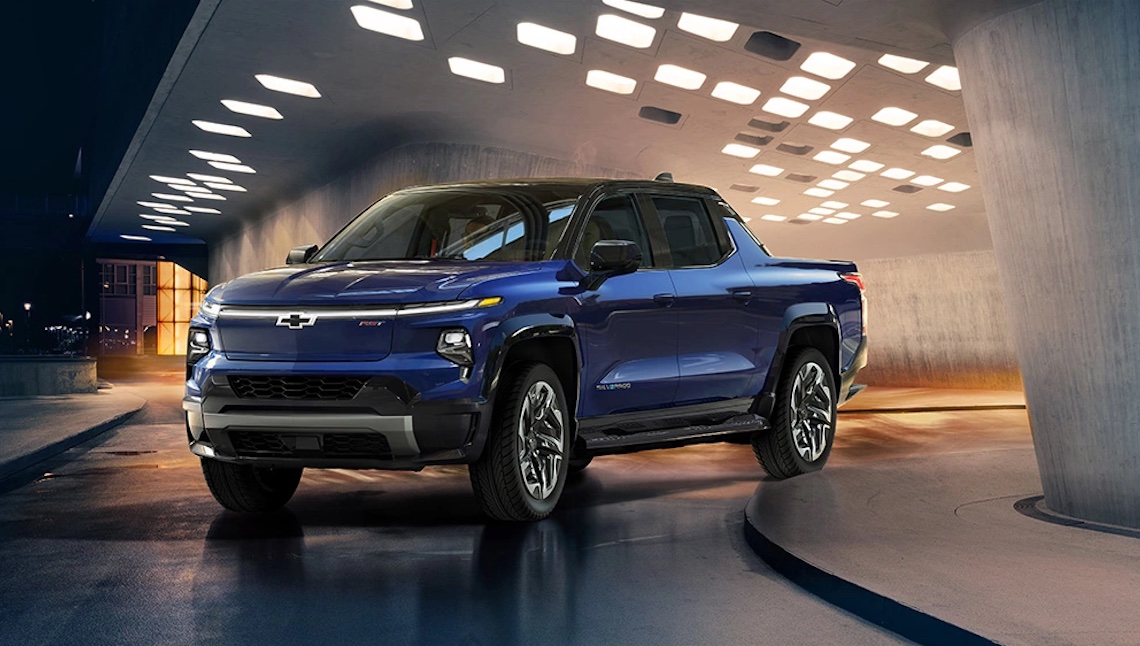 Chevrolet Silverado EV (2023)
You didn't think Chevy was going to sit back and let Ford have all the electric fun, did you? Two years after its rival launched a battery-powered version of its best-selling truck, the F-150 Lightning, the Detroit giant unveiled a zero-emission version of its equally beloved Silverado. The pickup won't be as much of a brute as its cousin, the GMC Hummer EV, but the top-of-the-line RST variant, which will likely start at more than US$100,000, will produce at least 664 horses and tow up to 4,536kg (a future model will be able to pull twice that amount, too). Even more impressive is the expectation that GM's Ultium battery technology will allow the truck to travel more than 644km on a single charge, which is 80 more o than the F-150 Lightning with Extended-Range battery can muster.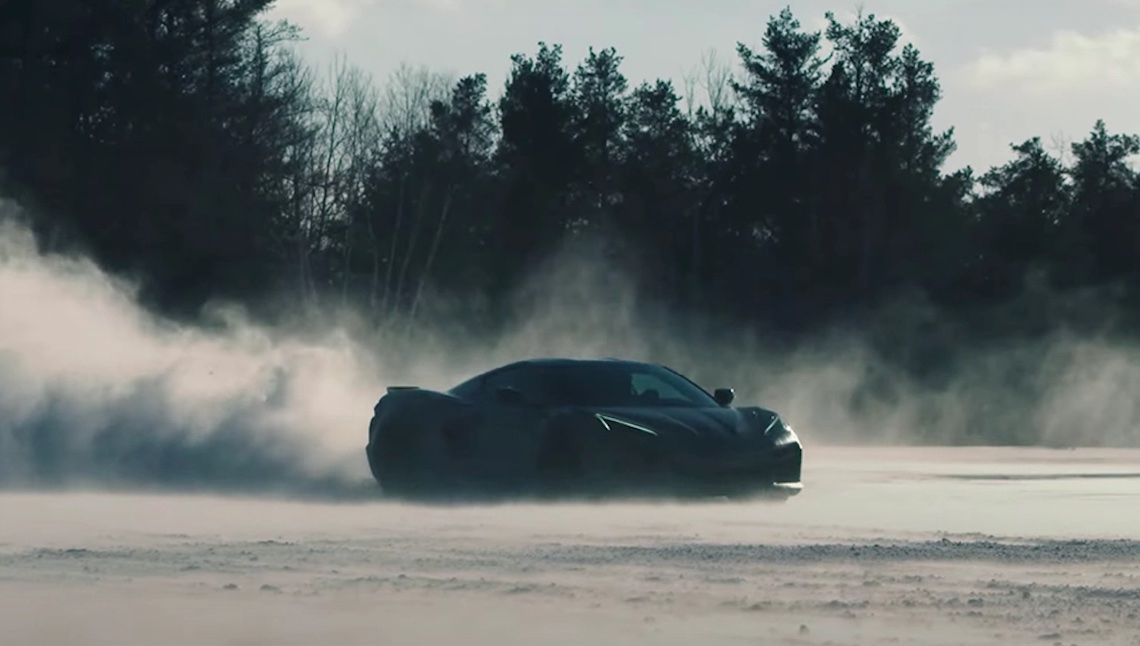 Chevy is shaking things up during the Corvette's eight-generation. First, it moved the sports car's naturally aspirated V-8 behind the cabin. Then, it added a front-mounted electric motor for some added oomph. Up next, is an all-electric powertrain. You read that right, a completely battery-powered 'Vette is on the way. While the news will be dismaying to purists, it's incredibly exciting for everyone else. Little is known about the EV at this point, but it, like the just-unveiled E-Ray hybrid (pictured above), will offer four-wheel drive. Chevy's electric ambitions for the Corvette don't stop with a battery-powered sports car. There are also rumours that GM will spin off its most iconic model as a sub-brand that could include an electric crossover to pit against the Ford Mustang Mach-E.
Deus Vayanne (2025)
Little is known about Austrian startup Deus, but it's hard not to be intrigued by its first model, the all-electric Vayanne hypercar. The EV looks great thanks to a muscular low-slung design dreamt up by Italdesign. What we're most intrigued by, though, is a multi-motor powertrain that will be developed by Williams Advanced Engineering. Deus has set an insane output target of 2,200 horses and 2,000Nm of twist for the EV. The company also says the car will rocket from zero-to-97kph in under two seconds and hit a top speed of 399kph, all while getting 483km per charge. It remains to be seen if Deus can deliver a car to rival Rimac Nevera and Pininfarina Battista, but right now the brand plans to build 99 examples of the US$2 million EV.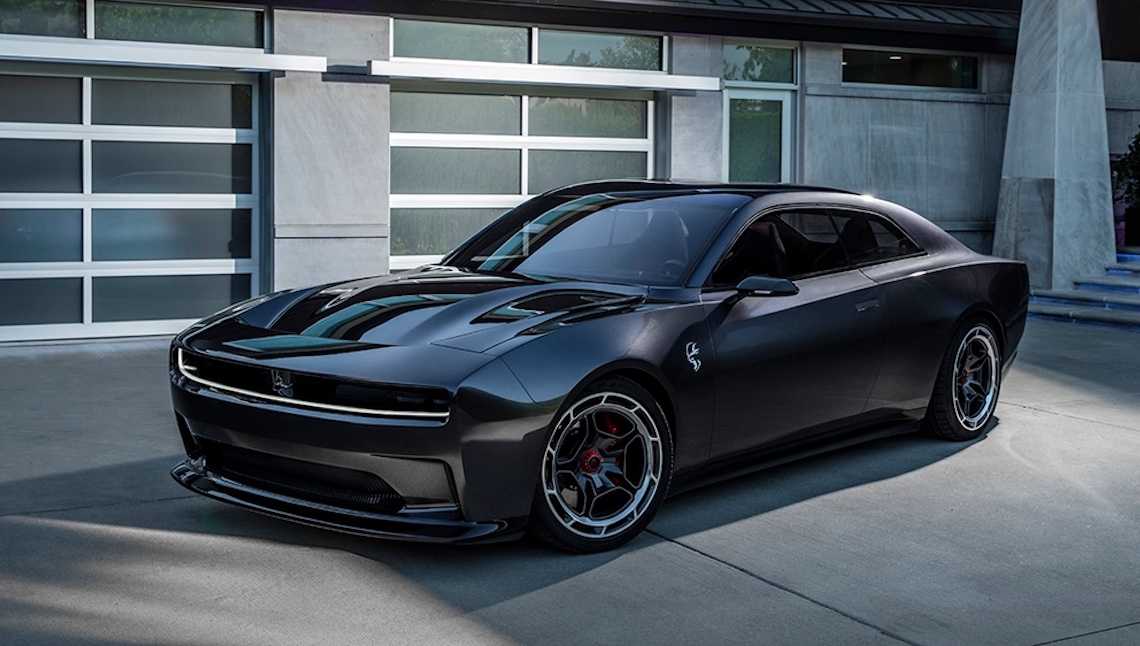 Dodge Charger Daytona SRT EV (2024)
The muscle car may not seem like a natural fit for the electric revolution but don't tell that to Dodge. The Detroit giant will still build the gas-powered Charger and Challenger until the end of the year, but it already has a battery-powered replacement in the wings. That car will be the Charger Daytona SRT EV, which will feature the company's all-new 800-volt Banshee electrical architecture. Details are scant, but the automaker says it will deliver the kind of sky-high performance numbers enthusiasts expect from a muscle car. The company is also equipping the commanding coupé with a multi-speed transmission and a synthetic Fratzonic Chambered Exhaust system to make sure it feels like the Charger of yore. Expect an electric version of the Challenger to follow sometime later.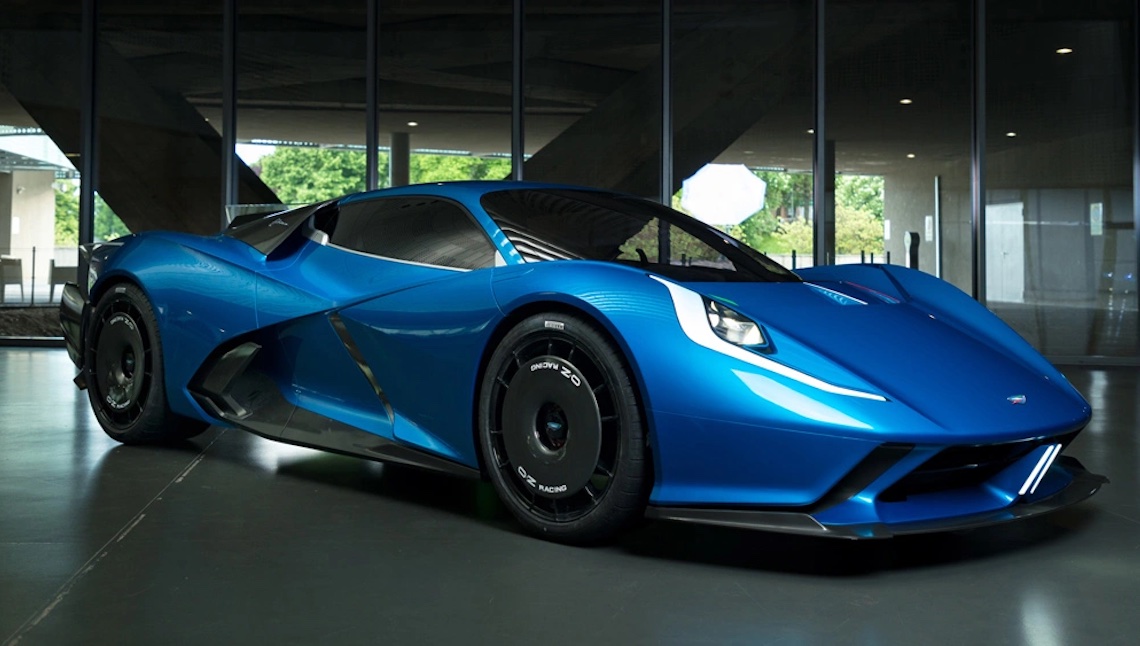 Estrema Fulminea (2023)
Automobili Estrema—yes, the Italian word for "extreme"—isn't taking the easy way out. The new Italian marque wasn't content to just develop a hypercar for its first vehicle; it decided to make one with a fully electric powertrain. Dubbed the Fulminea, the sporty coupe looks the part thanks to a sleek and aerodynamic exterior that includes a rear wing with an integrated shark fin. It should be able to keep up with its V-12-packing ilk, thanks to an innovative quad-motor powertrain that will deliver an eye-popping 2,040hp. Oh, and it has a range of 523km, too. There haven't been too many new details since the car was first announced back in 2021, but it came out earlier this year that the EV will attempt to set a Nürburgring record this fall.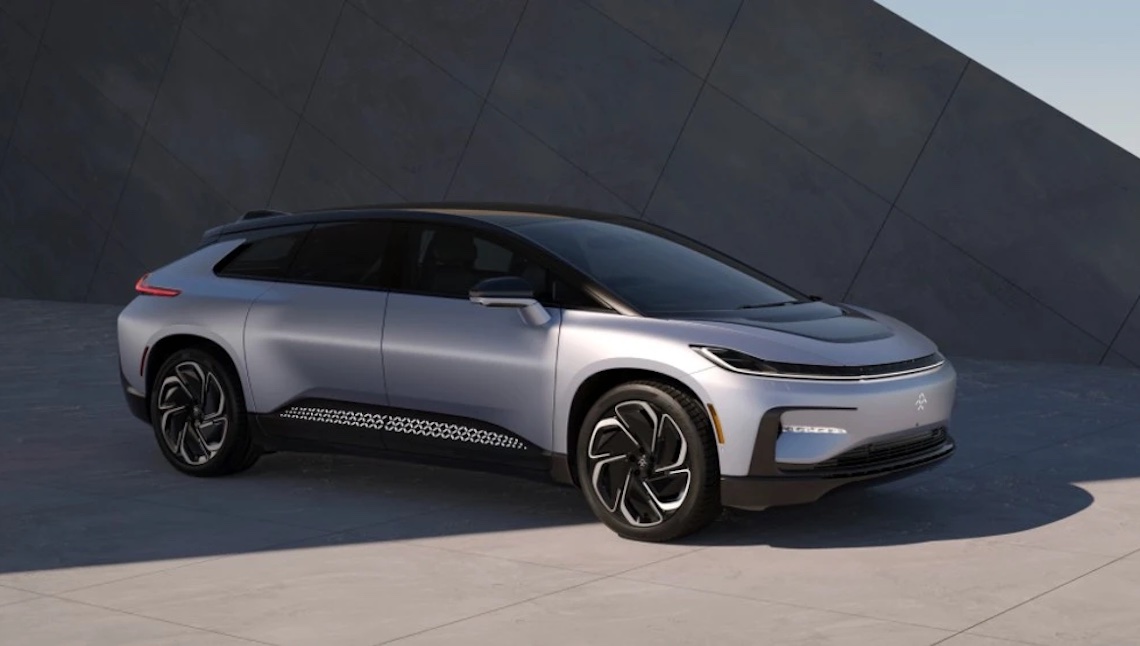 Faraday Future FF91 (2023)
Things haven't exactly gone smoothly for Faraday Future. The California startup unveiled its first model, the FF91, back in 2017, but we're still waiting for it to go into production six long years later. The hold-up has mainly been due to financial reasons, but it sounds like the marque is finally ready to start building its US$200,000 crossover this year. The SUV is powered by a trio of electric motors—one up front, two in the back—that will pump out a combined 1,050hp, allowing it to sprint from zero-to-97kph in just 2.2 seconds. It may look like an SUV, albeit one from the future, but it won't move like one. A supposed EPA-certified 613-km range isn't too shabby either.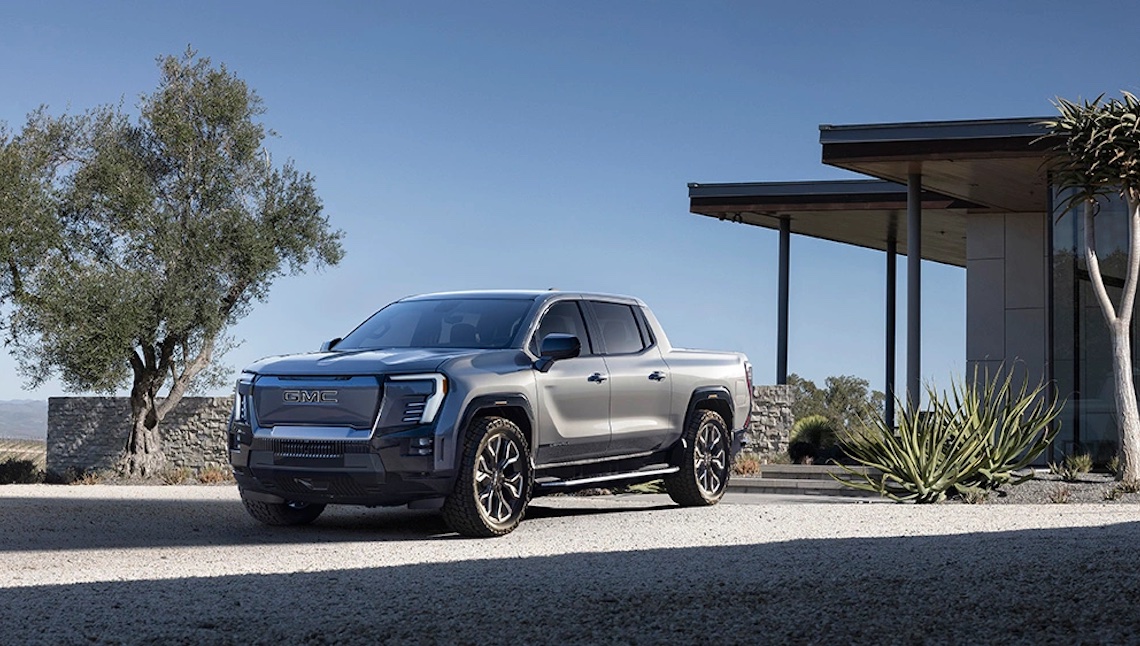 GMC Sierra EV Denali Edition 1 (2024)
The upcoming battery-powered GMC Sierra may share hardware with its sibling, the Hummer EV, and look similar to its cousin, the Silverado EV, but it is its own truck. GMC's latest electric pickup, the Sierra EV, will launch in 2024 with the upscale Denali Edition 1. The US$108,695 EV looks more sophisticated than Chevy's truck and will come standard with a roomy crew cab done up in premium materials (including real wood trim) and a fixed panoramic sunroof. The all-wheel-drive EV also comes equipped with a dual-motor powertrain that makes 754 hp and 1,064Nm of torque, while its range comes in at 644km range thanks to another one of General Motors' Ultium battery packs. It's not as much of a beast as the Hummer EV, but it will still be able to sprint from zero-to-97kph in 4.5 seconds and tow 5,309kg—even when it's Super Cruise hands-free driving tech is in use.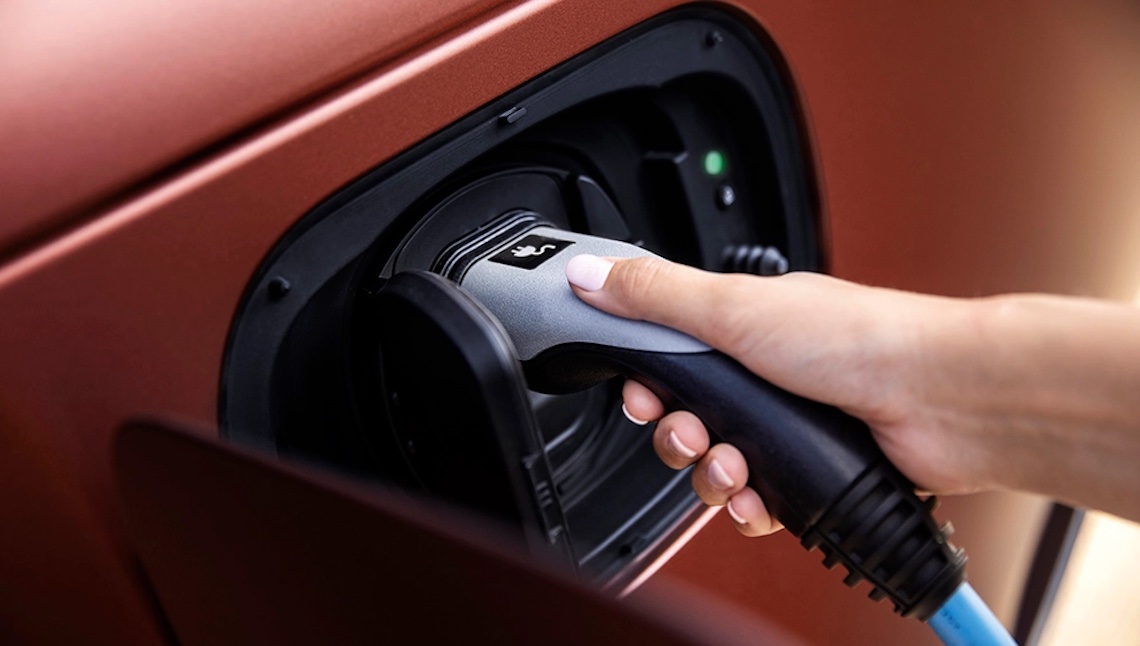 Jaguar's Whole Line (2025)
Jaguar isn't going to sit around waiting for the future. A couple of years back, the British marque announced that it will go fully electric by 2025. That means the automaker will no longer sell any vehicles with internal combustion engines or even hybrid powertrains in just a couple of years. That's a bold step, but one the company probably needed to take to show its best years aren't already behind it. We don't know anything about the zero-emission vehicles except that the first will be a four-door grand tourer with a 692-kilometre range. It's not even clear if the brand's first EV, the I-Pace crossover, will make the cut. Stay tuned.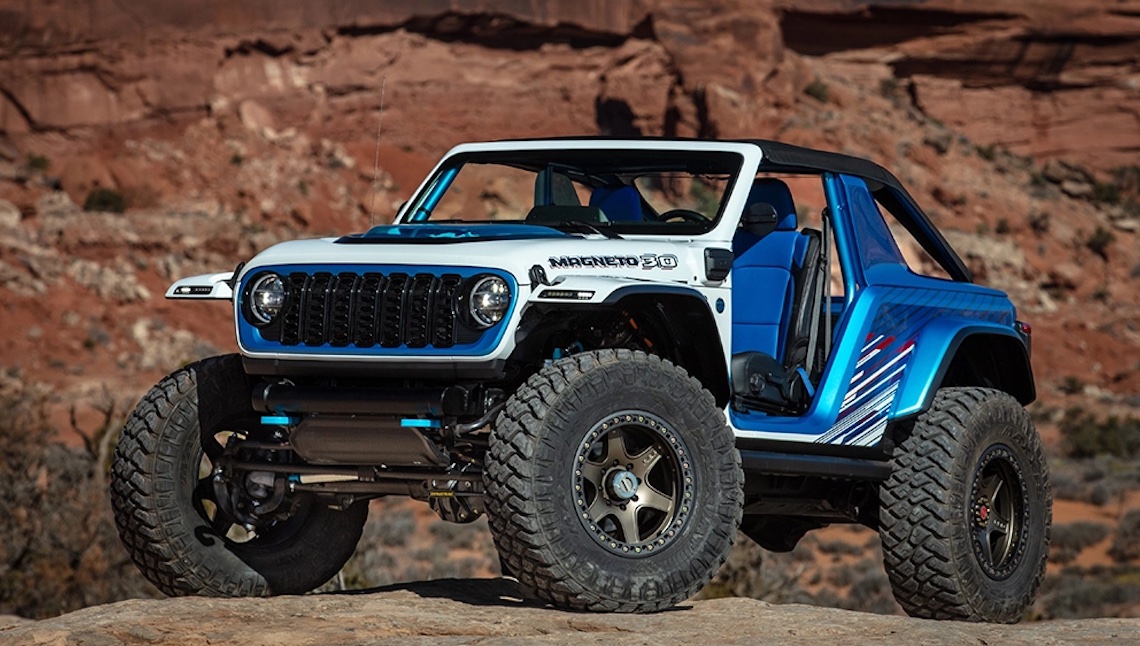 Jeep Wrangler EV (2023)
The Jeep Wrangler EV won't be the automaker's first electric vehicle—that would be the European-exclusive Avenger—but it is the one we're most excited about. Little is known about the battery-powered 4×4, except that it's likely to debut sometime in 2023. While we'll probably have to wait until the lead-up to the unveiling for details to start trickling out, the battery-powered Wrangler Magneto concepts the company has brought to the last three Easter Jeep Safaris might offer clues. Version 3.0, in particular, featured a streamlined two-door design and an electric motor with driver-adjustable output that ranged between 285hp and 370Nm of torque and 650hp and 1,220Nm of torque. The brand has also teased peer-to-peer charging and drone pairing in the past, though those features may still be a ways off.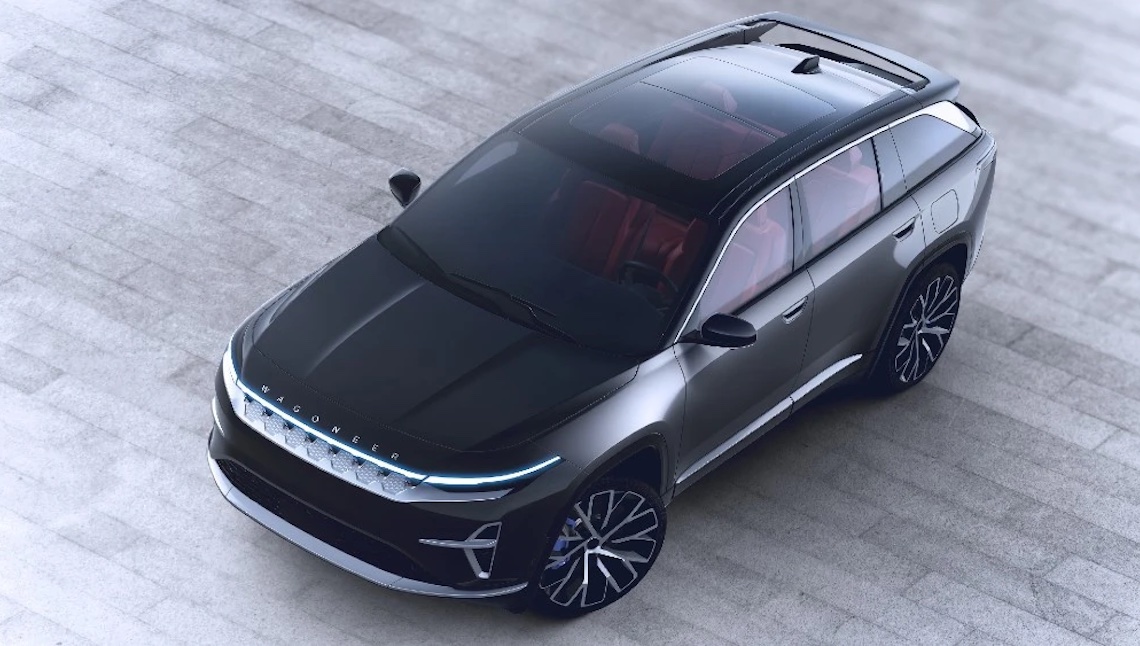 Jeep Recon and Wagoneer S (2024)
The Wrangler isn't the only EV Jeep has in the works for the US market. The legendary SUV maker has also announced plans for two electric models called the Recon and Wagoneer S, both of which will launch in 2024. The boxy Recon will feature removable doors and glass, making it well-suited for off-roaders who want to get up close and personal with nature. The Wagoneer S (pictured above), meanwhile, will be a more city-friendly 4×4 with a sleek design, premium amenities and a 600hp powertrain that can run for 644-plus km between charges.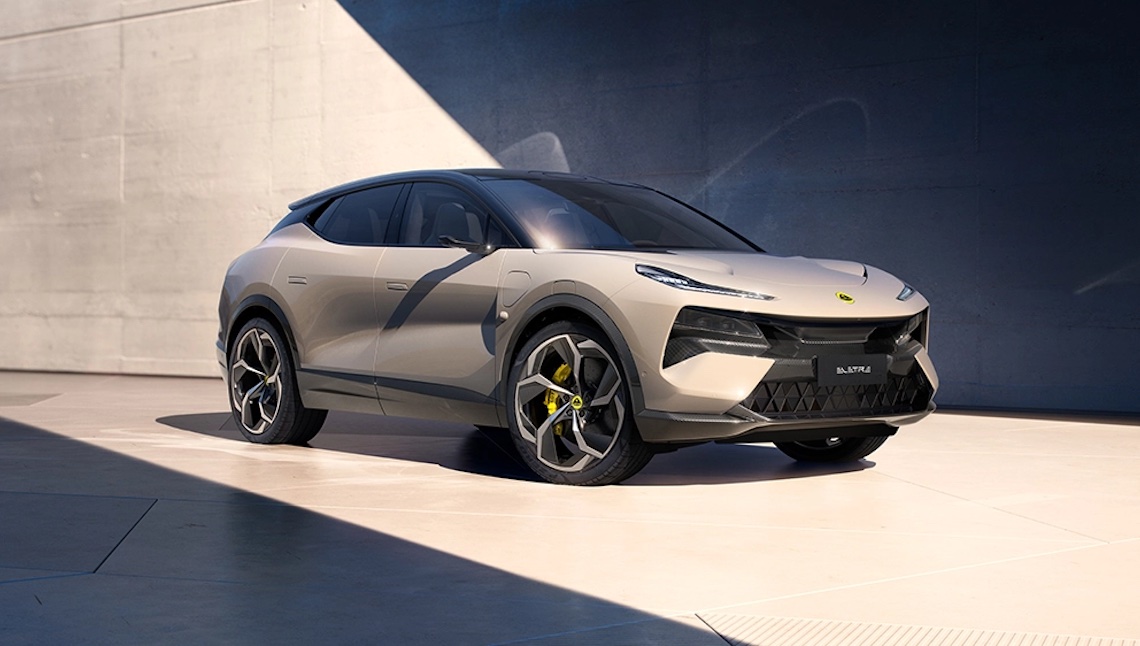 Lotus Eletre (2024)
Yes, Lotus is building SUVs now, but that doesn't mean the British automaker has forgotten its roots. The brand's second EV, the Eletre, may not look like a sports car, but it is one at heart. Lotus plans to build three versions of its sleek utility vehicle. The base model and S variant will feature a dual-motor powertrain that produces more than 600hp. What we're most excited about, though, is the range-topping Eletre R. It has an even more potent dual-motor powertrain that will generate 905 horses and 984Nm of twist which is sent to all four wheels by a two-speed gearbox. The Super SUV will also have a range in excess of 483km, and you'll be able to recharge two-thirds of its battery in less than 20 minutes. Expect more details, including pricing info, as its 2024 production date grows near.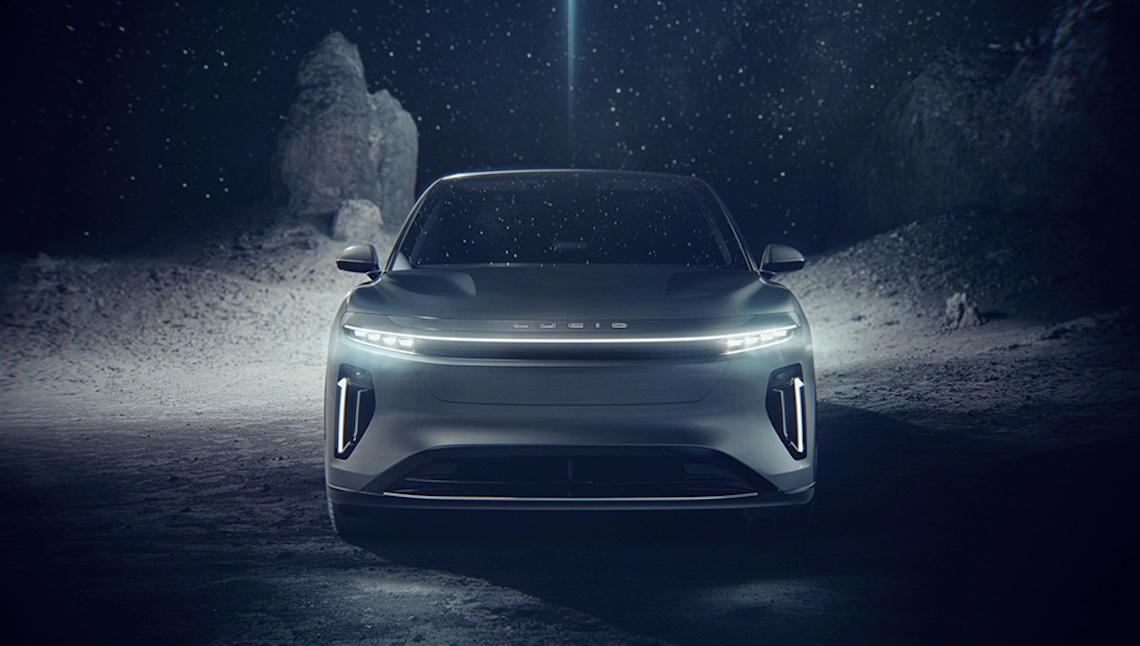 Lucid Gravity (2024)
Lucid maybe still be getting the hang of the automotive business, but it's already shown it can make a good EV. Make that a superb EV, as the company's first model, the Air, remains one of the best battery-powered vehicles on the market three years after its launch. Up next is a three-row SUV called the Gravity. We don't know much about the vehicle yet, except that it will take design cues from the luxury sedan, feature a massive glass canopy roof and, if you believe the brand, have more range than "any other EV on the market." Add to that a multi-motor powertrain that will likely produce over 1,000 horses and it's safe to say we'll be paying attention when the vehicle makes its debut in 2024.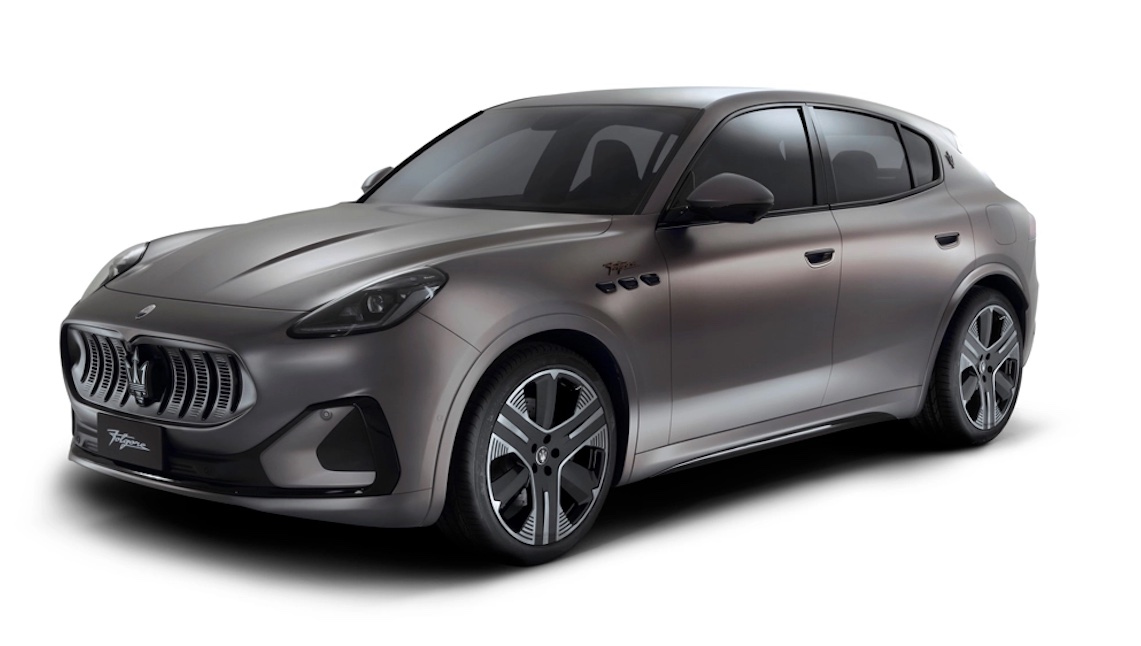 Maserati Grecale Folgore (2023)
Maserati is one of the few brands that can get away with calling a 500-plus hp vehicle "entry-level." The Italian marque lineup may feature more powerful models than the brand-new Grecale, but that doesn't make the crossover SUV any less impressive. That's especially true of the Folgore variant that will launch later this year. We're still waiting for the full specs of the all-electric version—"folgore" means "lightning" in Italian—but it will feature a dual-motor powertrain that can generate more than 800Nm of twist. It'll also come equipped with a 105-kWh battery pack that should be good for a range of over 483km.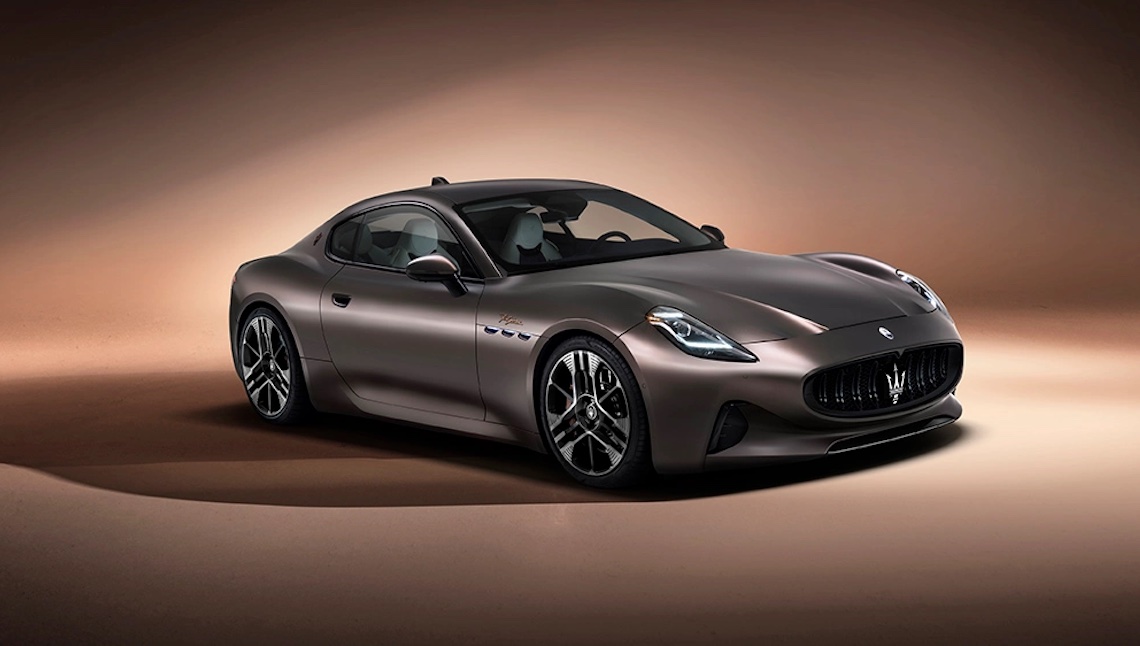 Maserati GranTurismo Folgore (2023)
The Grecale isn't the only EV Maserati has on the horizon. The new GranTurismo is also getting a Folgore variant, which promises to be the marque's most powerful vehicle yet. The elegant coupé's powertrain consists of three motors—one on the front wheel, two on the back—that combine to produce 750hp and 1,349Nm of torque. Thanks to all that power, the car will be able to rocket from zero-to-100kph in just 2.7 seconds and hit a top speed of 320kph. It's not the most efficient EV we've seen, but 402km of range isn't a deal breaker, either. The stylish, all-electric two-door is expected to launch later this year.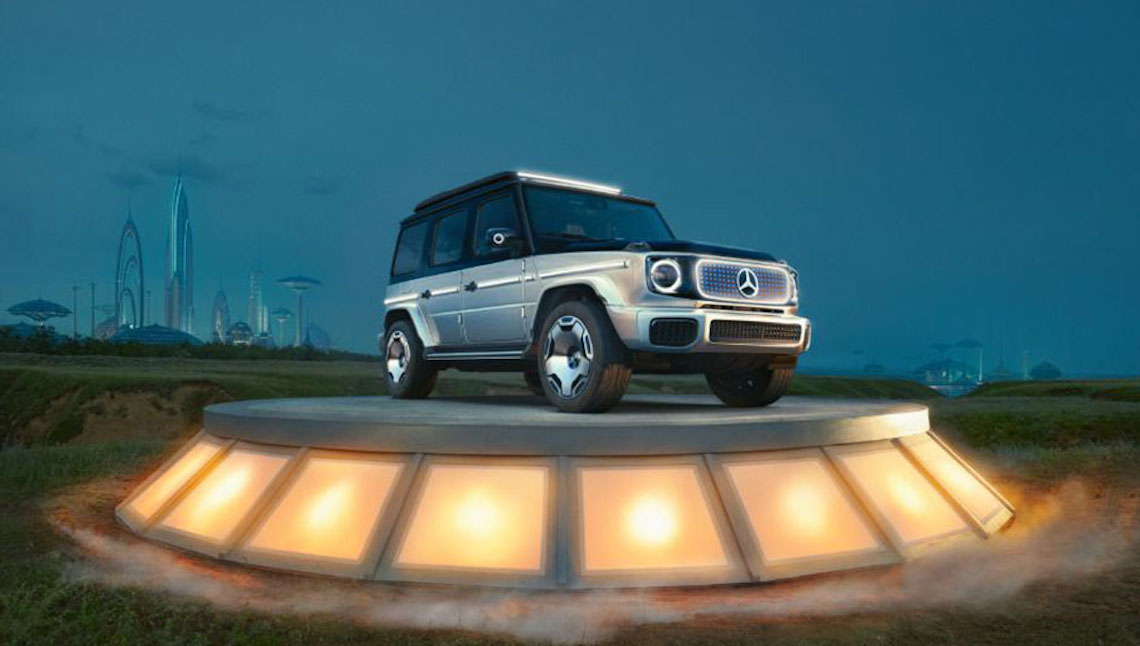 Mercedes-Benz EQG (2023)
Mercedes-Benz has already shown it can build an EV worthy of the three-pointed star. The sedan and SUV versions of the EQS are among the most appealing EVs on the market, combining excellent performance, advanced technical features and classic luxury. That said, we could see the upcoming all-electric G-Wagen outshining its older battery-powered sibling. The EQG is expected to debut later this year and it is, without a doubt, the brand's most anticipated EV yet. We don't know much about the boxy bruiser other than it will have a motor on each wheel giving it four-wheel drive. Its battery, meanwhile, will feature range-boosting technology that could allow it to easily outdistance the competition, namely the GMC Hummer EV.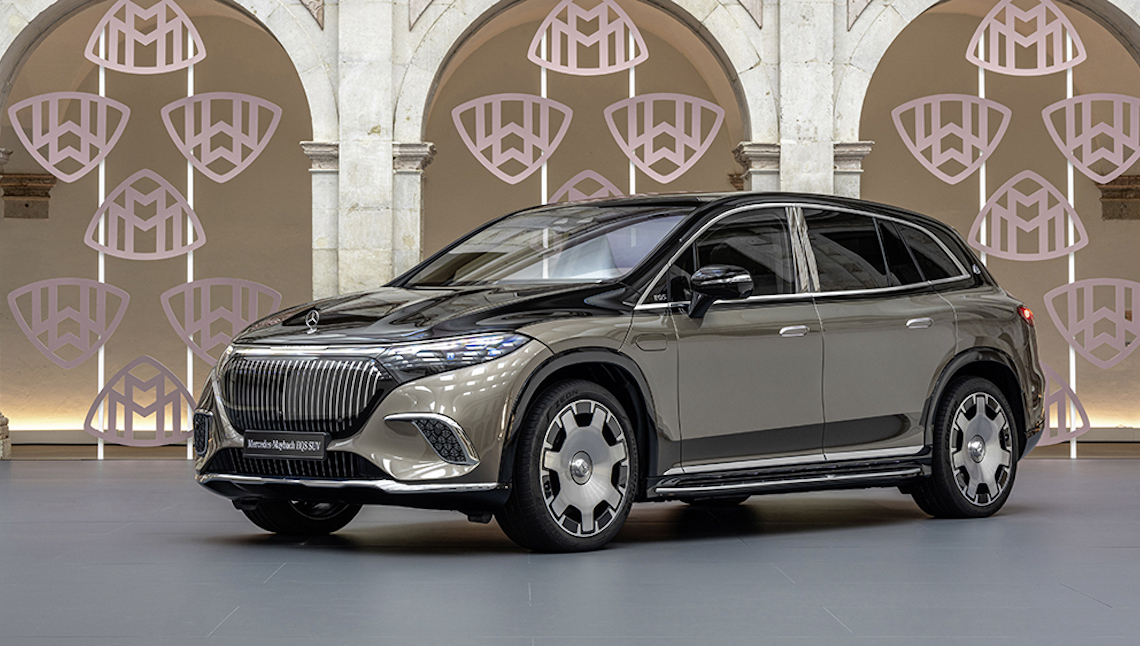 Mercedes-Maybach EQS SUV (2023)
Mercedes's ultra-luxury sub-brand is going electric, too. Maybach has just unveiled its first battery-powered model, which will be based on its parent company's EQS SUV. While the EVs look similar, the Maybach version has a lot more chrome and rides on a set of large monobloc wheels. Inside, you'll find reclining rear seats, a cup holder designed for Champagne flutes and a hidden fridge to store bubbly. The SUV also delivers top-level performance, thanks to the same powertrain found in the AMG EQS sedan. The dual-motor setup generates up to 649 hp and 949Nm of torque, allowing the EV to rocket from zero-to-97kph in just 4.1 seconds. The ultra-luxe utility vehicle is expected to go on sale here later this year.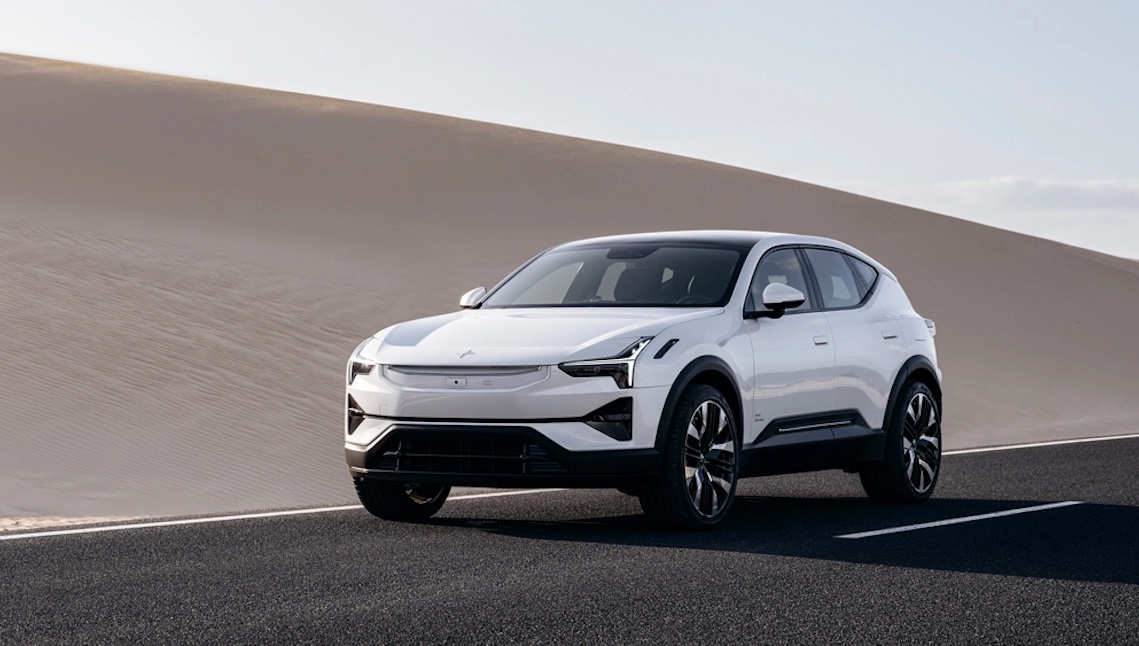 Polestar 3 (2023)
It's taken a few years, but the follow-up to the excellent Polestar 2 is finally here. The Swedish marque's second battery-powered model is a five-seat crossover SUV called, naturally, the Polestar 3. The EV has a pleasingly futuristic design that borrows several elements from the Precept concept, including an unfussy front fascia and dual-blade headlights. The clean look carries over to the cabin, which makes use of several sustainable materials, including animal-welfare-certified leather and suede-like Microtech. As attractive as the utility vehicle may be, its true selling point is a dual-motor powertrain that produces 489hp and 841Nm of torque (the optional larger battery boosts output to 517hp and 910Nm of torque). If that wasn't enough, it also has a range of 483km.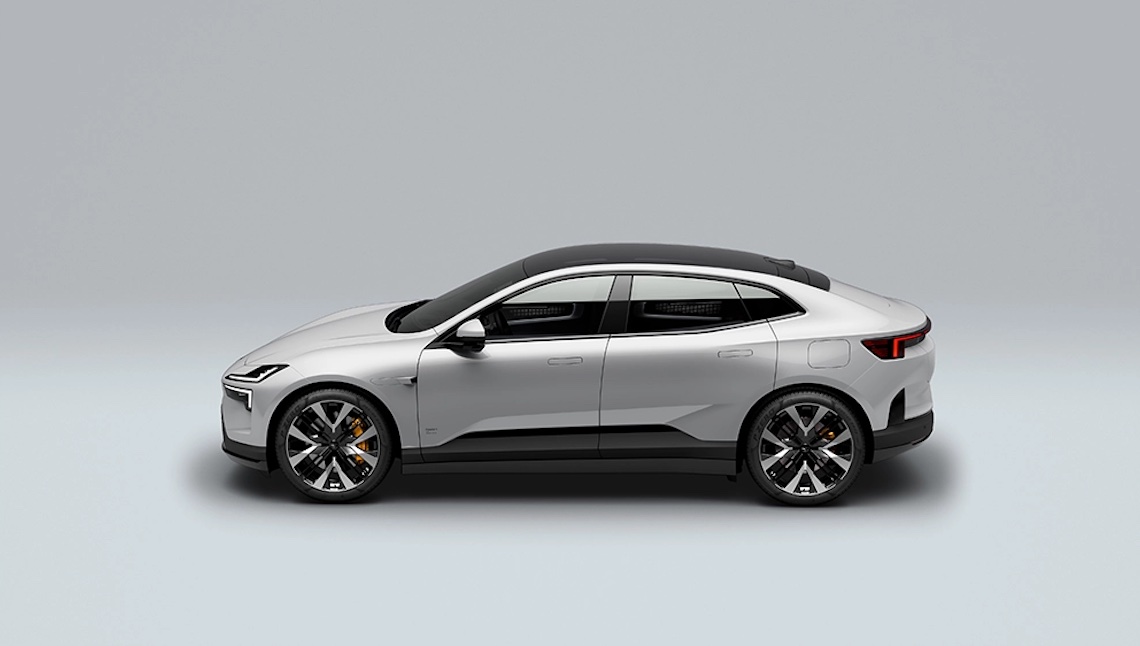 Polestar 4 (2024)
Polestar's electric lineup is expanding at a brisk pace. Deliveries of the Polestar 3 won't begin later this year, but the Swedish marque already has another SUV waiting in the wings for next year. The just-unveiled Polestar 4 is a sporty SUV coupé that just might be the brand's best-looking EV yet. It's also its quickest thanks to a 544hp dual-motor powertrain that allows it to sprint from zero to 100kph in just 3.8 seconds. It'll be followed in 2025 by an elegant battery-powered grand tourer called the Polestar 5. Just as exciting, though, is the Polestar 6 roadster, but that won't arrive until the second half of the decade.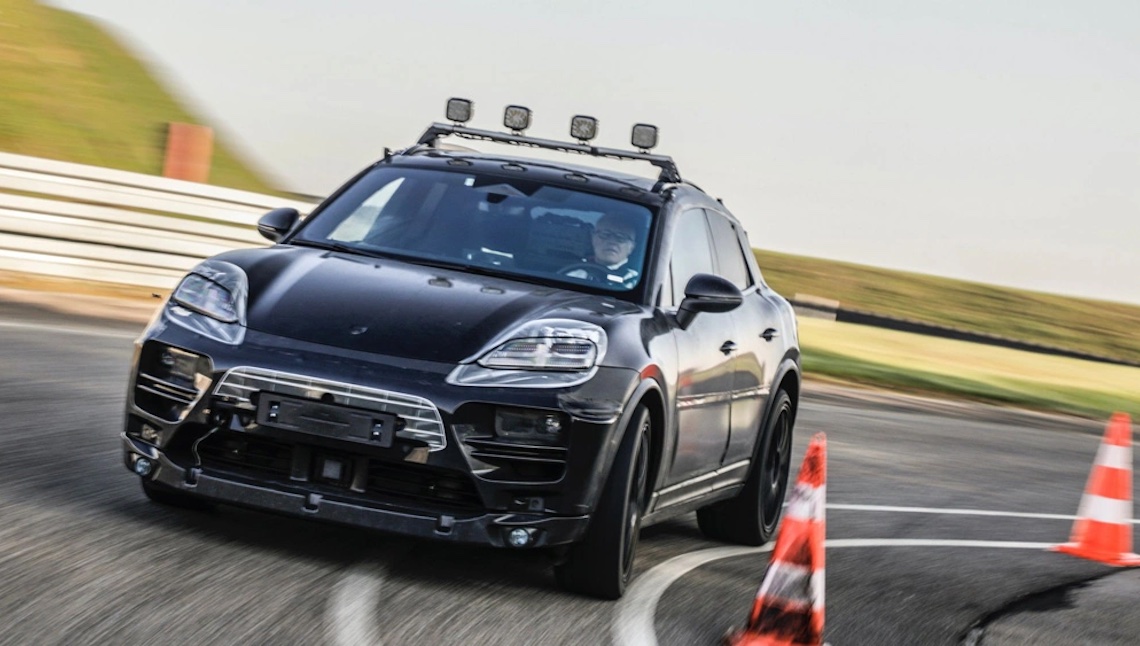 Porsche Macan (2024)
Porsche has already proven that it can make an EV. The Taycan sedan, which made its debut in the fall of 2019, is still one of the best you can buy four years later, combining luxury and performance in equal measure (even if its range leaves a little to be desired). That's why we're so interested in the Maycan EV, which is scheduled to arrive in 2024. Even though it's not a completely new model, we're curious to see if the German marque can do for battery-powered SUVs what it has for zero-emission cars. The all-electric four-door will be marque's first battery-powered model built on it and Audi's new PPE platform. The setup produces over 600hp and 990Nm of torque and can be recharged from five- to 80-per cent battery capacity in less than a half-hour. It won't be the company's only battery-powered SUV for long, either. A Cayenne EV is expected to follow in 2026, and an all-new electric SUV with three rows after that.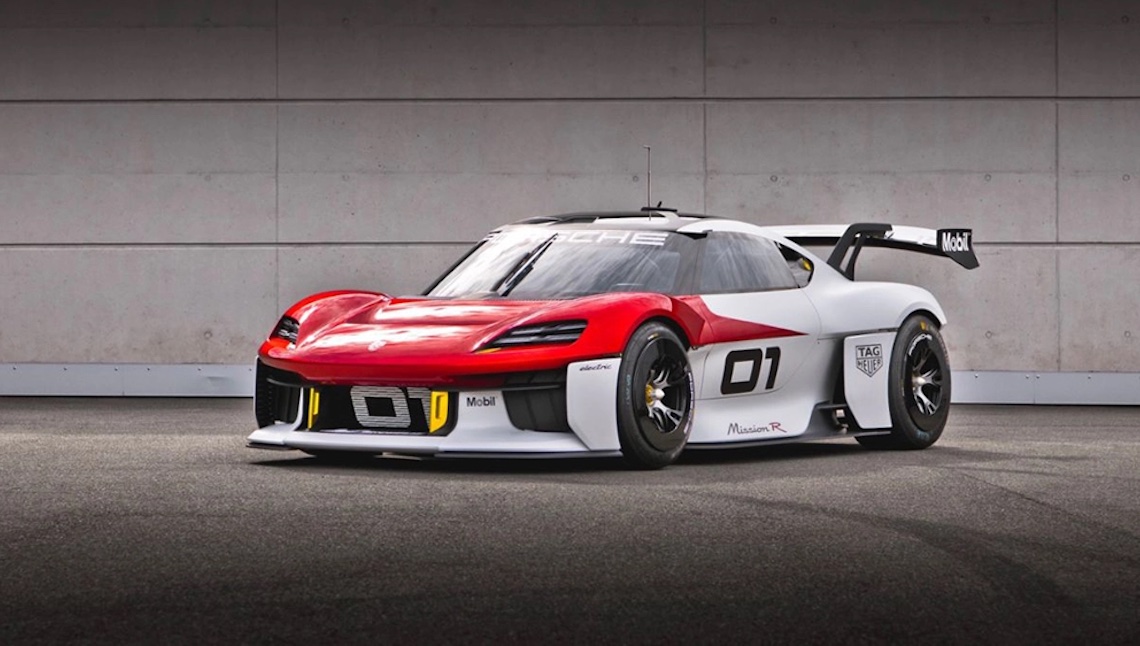 Porsche 718 (2025)
Sure, Porsche is a luxury automaker, but the reason why the brand is so revered is because of its long performance history. That's why it's so exciting that we'll finally get to see the brand's first electric sports car in 2025. That's when the company's next-generation 718 is expected to debut. Details are scarce, but the car will be available exclusively as an EV and built on the brand's new PPE platform. It's not clear how many motors the powertrain will include at launch, but a multi-motor version is expected to follow that would be the first all-wheel-drive 718. The EV, like the current version, will also be available as a Boxster convertible and Cayman fastback coupé.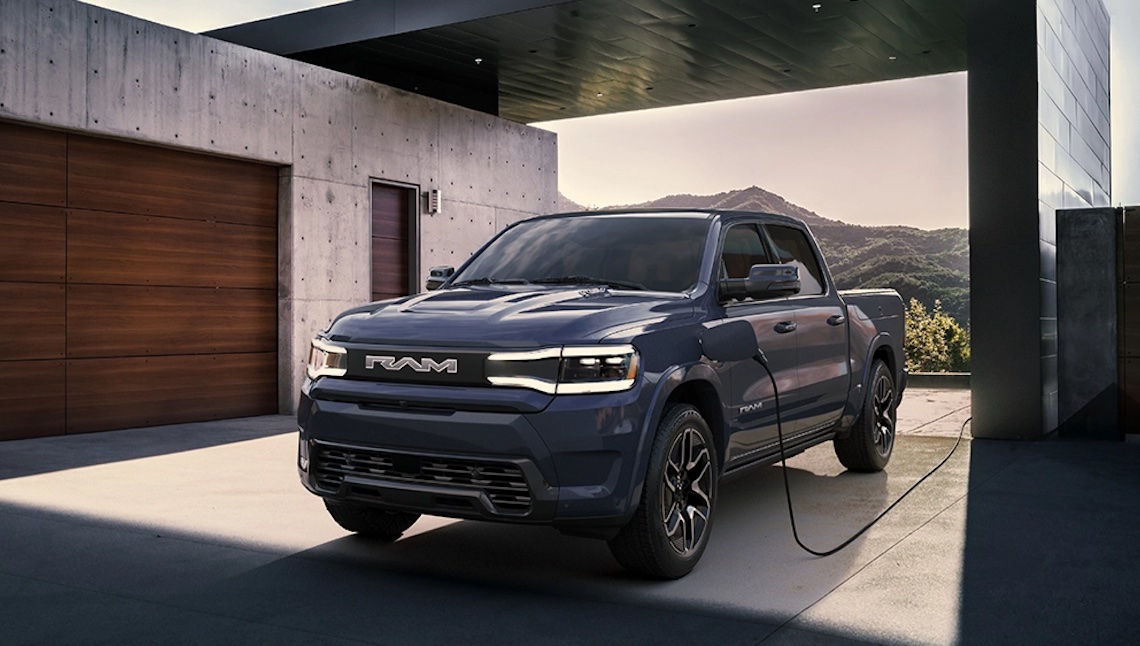 Ram 1500 REV (2024)
Ram's first electric truck may be arriving late to the party, but it sounds like it will make quite the entrance. The upcoming 1500 REV will look just like one of the automaker's gas-powered pickups, but it promises a completely new level of performance. At this year's New York International Auto Show, Ram said the pickup's dual-motor powertrain will deliver 654hp and 841Nm of torque. Thanks to this, the truck will be able to spring from zero to 97kph in 4.4 seconds. That's something you expect from a sports car, not a truck that can also tow 6,350kg. As impressive as all this, the performance target that caught our eye is the 805-km range the truck will have with the optional 229-kWh large battery pack. If Ram can deliver on that number, it would make the 1500 REV the second longest-range EV on the market, following only the 837-km Lucid Air.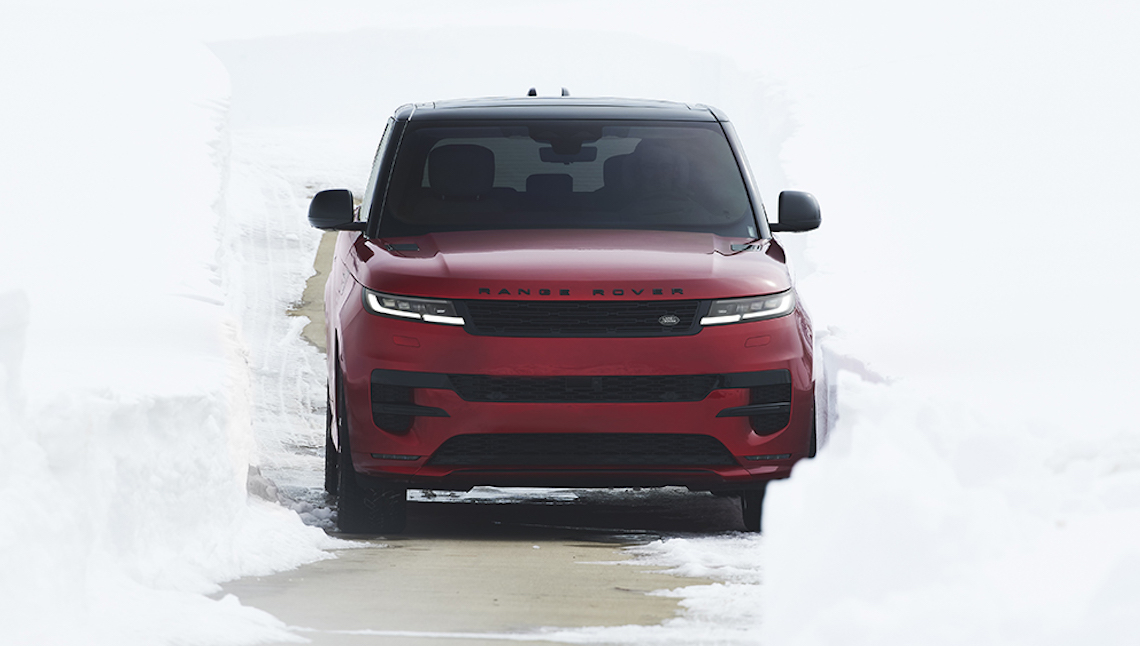 All-Electric Range Rover (2025)
Before the year is out, the newly dubbed JLR (f.k.a. Jaguar Land Rover) will start taking pre-orders for an all-electric Range Rover. Next to nothing is known about the model so far, just that it will be a zero-emission version of the beloved mid-size SUV and that it's expected to launch in 2025. It also might be the first new Range Rover released since JLR decided to spin the popular model line off as its own brand.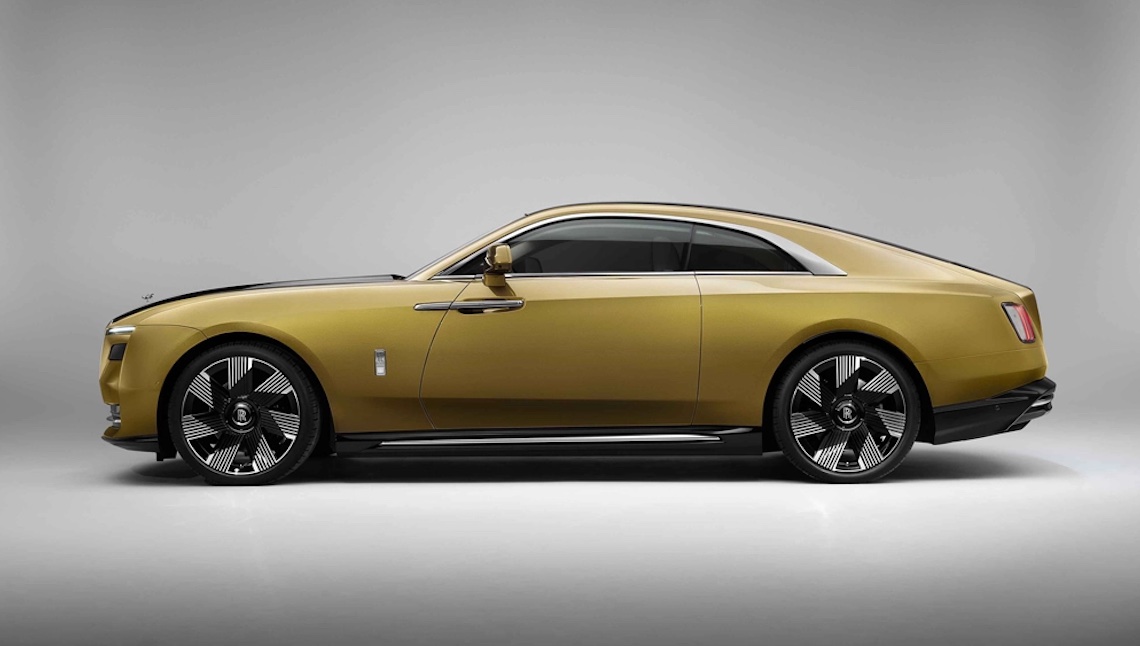 Rolls-Royce Spectre (2023)
Rolls-Royce's electric debut is something special. Rather than start with an existing model or an SUV, like so many other automakers, the British marque's first battery-powered vehicle is a brand-new "super coupé" called the Spectre. The stunning two-door may not be powered by a V-12, but its dual-motor setup still produces a robust 576hp. Thanks to that, the car can sprint from zero to 97kph in just 4.4 seconds. Of course, performance is just one part of the Rolls-Royce experience. The company's first EV, with its long nose, fastback roofline and commanding proportions, is also a true beauty. The same goes for its luxuriously appointed cabin, which, thanks to the electric powertrain, may just offer the brand's most serene ride yet.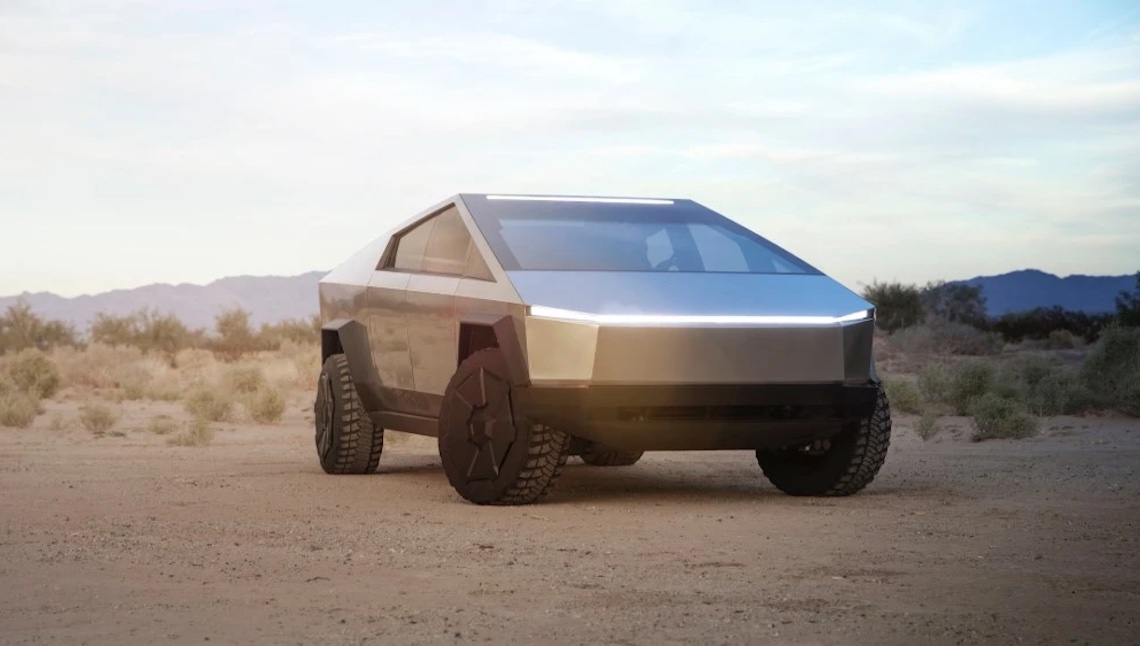 Tesla Cybertruck (2023, but really 2024)
No automaker has done more to move the industry towards electrification than Tesla. Still, it's been four long years since the marque's last new model, the Model Y crossover, went on sale in 2019. That could finally change this year if the brand can finally deliver on its promise of starting to build the perpetually delayed Cybertruck. That's right, four years after it made its smashing debut, Tesla has yet to figure out a way to make the EV Elon Musk seems most obsessed with reality. To be fair, it's little surprise that the executive is so preoccupied with the battery-powered pickup. In addition to sporting one of the boldest designs we've ever seen, the geometric EV will also be capable to rocket from zero to 97kph in less than three seconds, towing 6,350kg and going 805km on a single charge. Don't expect to see the Cybertruck on the road anytime soon, though, even if production does begin this year. Musk has already said volume production won't begin until next year.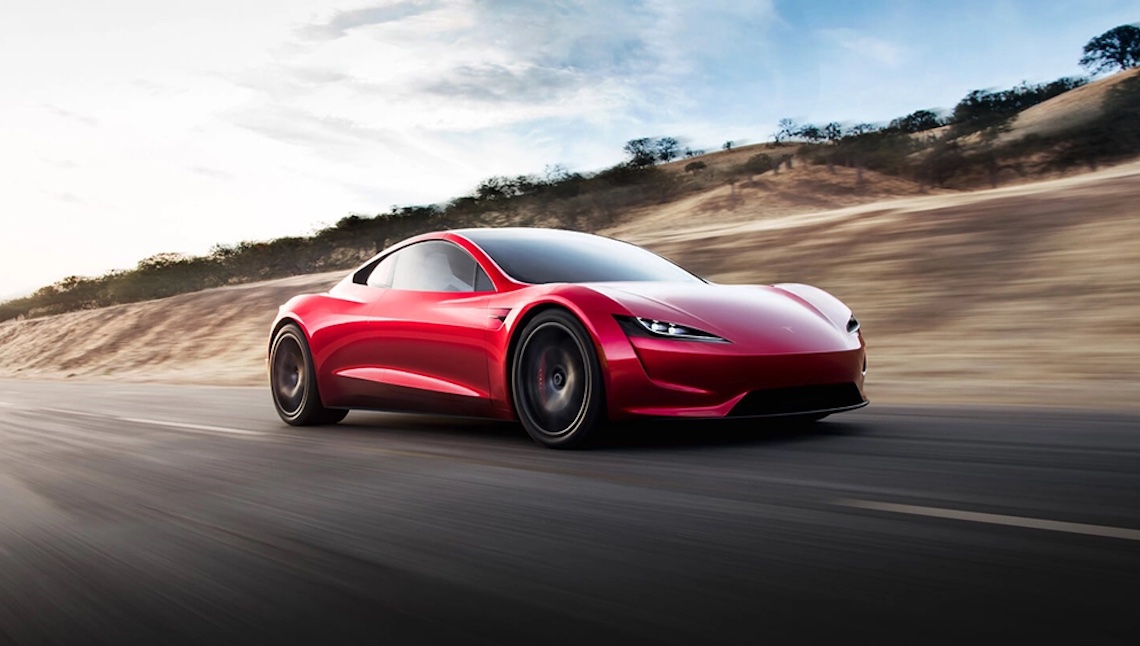 Tesla Roadster (2023)
The Tesla Cybertruck isn't the marque's only long-delayed model. There's also the Roadster, which was announced two full years before pickup in 2017—and has had production pushed back just as many times. Two years ago, CEO Elon Musk said his company would finally start building the sports car in 2023 and hasn't said anything to contradict this pledge since. If the company is finally able to stick to schedule, that means its customers should be able to buy a sleek two-door with a sub-two second zero-to-60 time and a 966-plus-kilometre range before the year is out. We wouldn't hold our breath, though, as the brand's attention is most likely focused on the Cybertruck right now.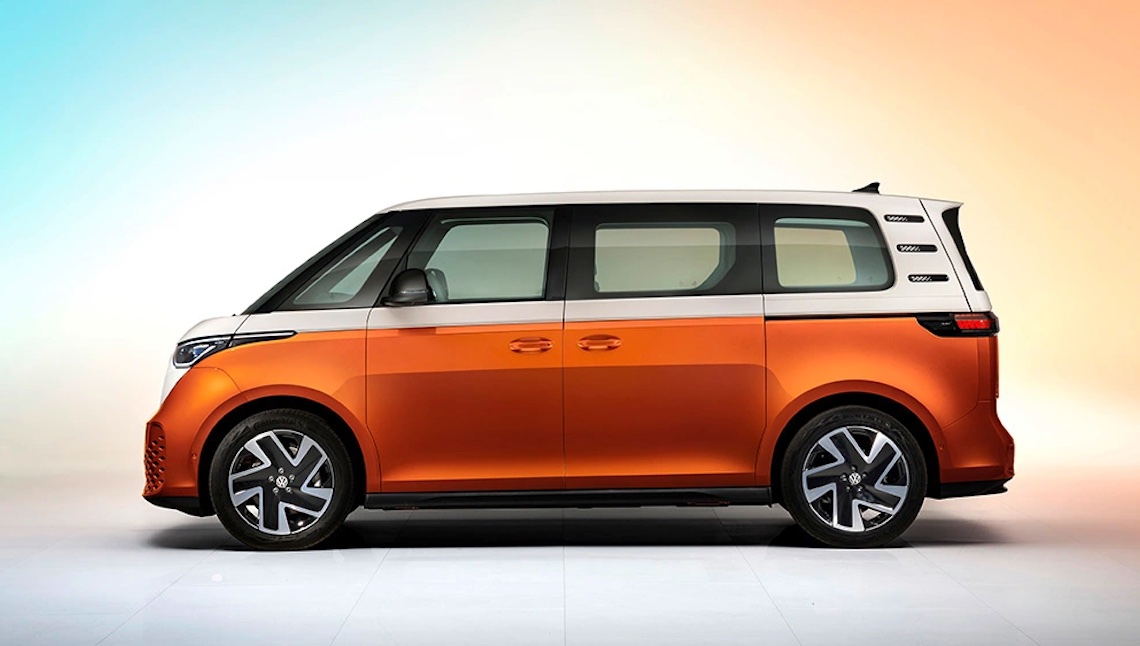 Volkswagen ID. Buzz (2024)
We know, we know. The VW Microbus isn't a luxury sedan or plush SUV. What it is, though, is the sort of vehicle that puts a smile on your face. Because of that, it's no surprise that Volkswagen is giving the beloved, iconic bus the EV treatment. Dubbed the ID. Buzz, the next-generation Microbus looks to deliver more than just some eco-friendly nostalgia. First, VW will offer two different wheelbase sizes, giving it more versatility than before, and it will be able to produce up to 300hp, making it more powerful as well. An estimated range of 418km leaves something to be desired, but the ability to charge the battery from five- to 80-per cent capacity in a half hour is nice. The EV, which is expected to start at US$40,000, is already in production in Europe, but won't launch here until next year.
This story was first published on Robb Report USA