If you've driven one of Lexus' newer offerings, you might be confused as to what constitutes a 'real' Lexus these days
You could still get the original Lexus, the Lexus LS, a big grand tourer like the Lexus LC, the Lexus NX or even even the Lexus UX, which is its new subcompact crossover. Back in the day, a Lexus was big, comfortable and exceptionally well made. If you bought a Lexus, you absolutely knew what you were getting. In most cases, that involved getting a full-sized saloon. Especially, if you were around for the carmaker's inception back in the late 1980s, you didn't have much of a choice, because the entire range then used to consist of big saloons.
But one thing that's fairly new to the Lexus brand is angular styling, and something that was once unthinkable for Japan's first luxury carmaker: sportiness. Yes, even the Lexus LS has gone sporty, somewhat abandoning the boxy, upright styling that so defined its predecessors, plus dallying with such witchcraft as a lively, playful chassis and body control. Needless to say, not everybody was enthused by this change, as anecdotal evidence gleaned from a Japanese journalist revealed people over there absolutely hated the Lexus LS' newfound sportiness.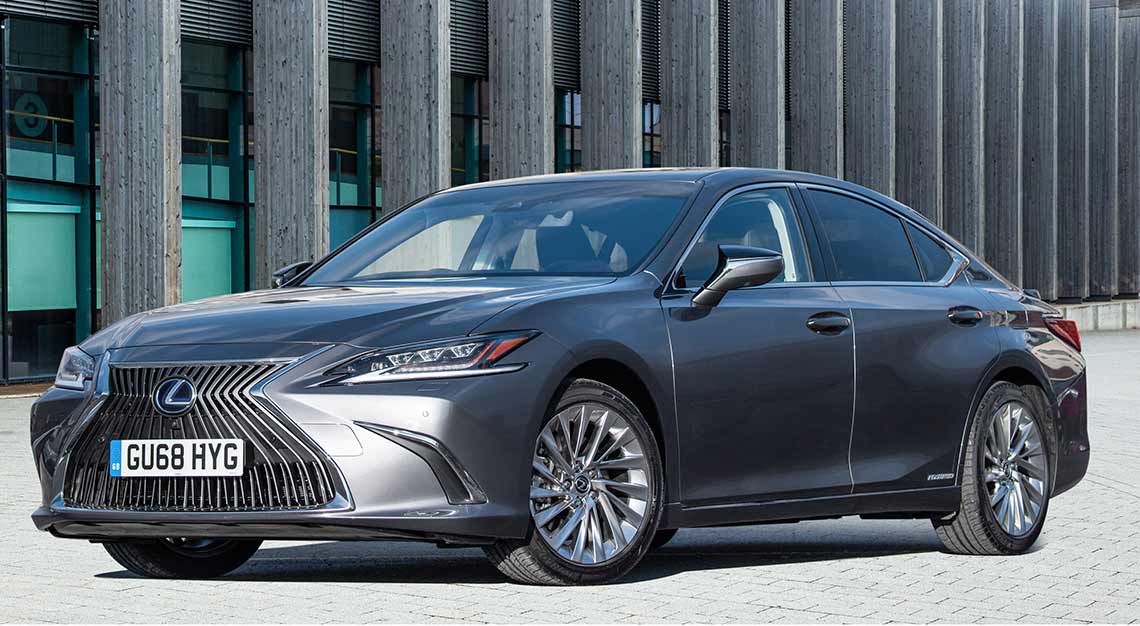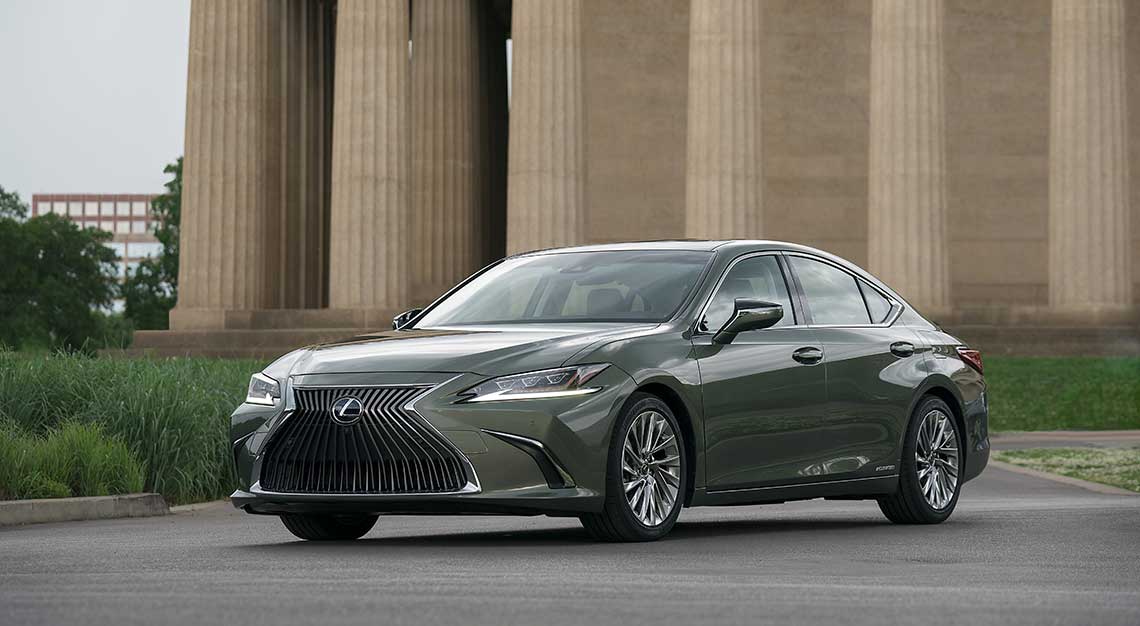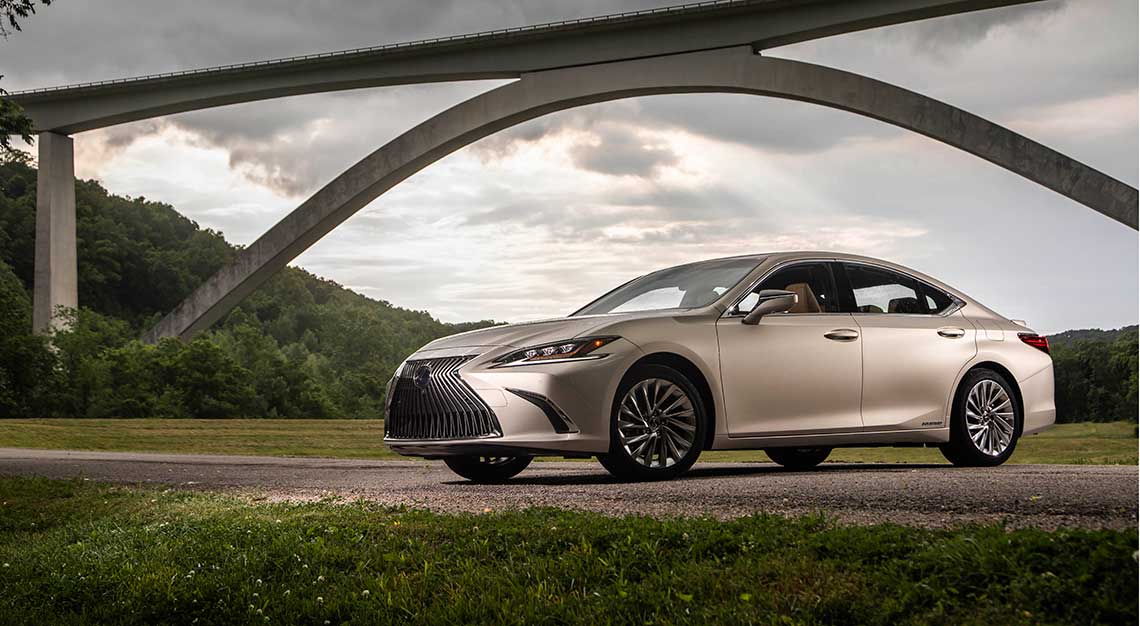 The cure for all that surely must be the new Lexus ES, because it couldn't be more different from any other modern Lexus if it tried. For starters, the Lexus ES is still front-wheel-driven, a trait it shared with nothing in the Lexus lineup for two decades until the Lexus CT came along in 2010. Of course, front-wheel-drive is no obstacle to sportiness. Just ask any Volkswagen Golf GTI or RenaultSport model if you need proof of that. Granted, it's a different breed of car, but you get the point.
The Lexus ES bucks the trend of pretty much any Lexus released in the last five years because it doesn't have the sort of underlying tautness that defines the Lexus LS and Lexus LC. And no, the Lexus RX doesn't count, because that's built on older mechanical underpinnings.
Even without having turned a wheel, the Lexus ES promises to be the sort of Lexus that oka-san used to make. By the standards of today, its 18-inch wheels with its tall sidewalls are tiny—those wheels are the same size as the ones used on the Lexus UX, a crossover two whole size classes down.
Running over humps in the Lexus ES is a reminder of what driving a big Lexus used to be like. There's a little crash as the soft suspension with its long travel compresses, the entire vehicle heaves as the spring and dampers seemingly take forever to re-extend. Similarly lazy is its steering. While its wheel is fairly small (that is to say, sporty) as most Lexus steering wheels tend to be these days, its ratio is agonisingly long, so it takes a fair bit of lock to get the car pointing in a direction you want it to.
Then again, it's not that you'd want to be doing any hard driving in the Lexus ES anyway. If the slow steering and soft suspension hasn't yet discouraged you, then its drivetrain certainly will. The hybrid ES300h variant on test here has a 2.5-litre petrol engine/electric motor which produces just 214hp. That's only 11hp more than the non-hybrid ES250, equipped with just the petrol engine.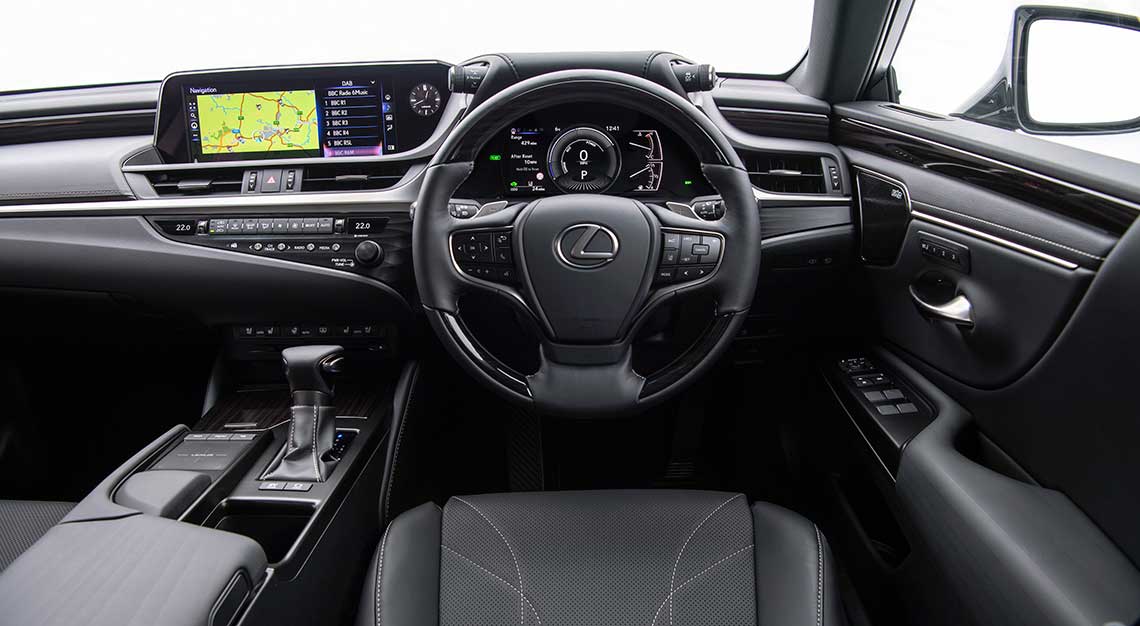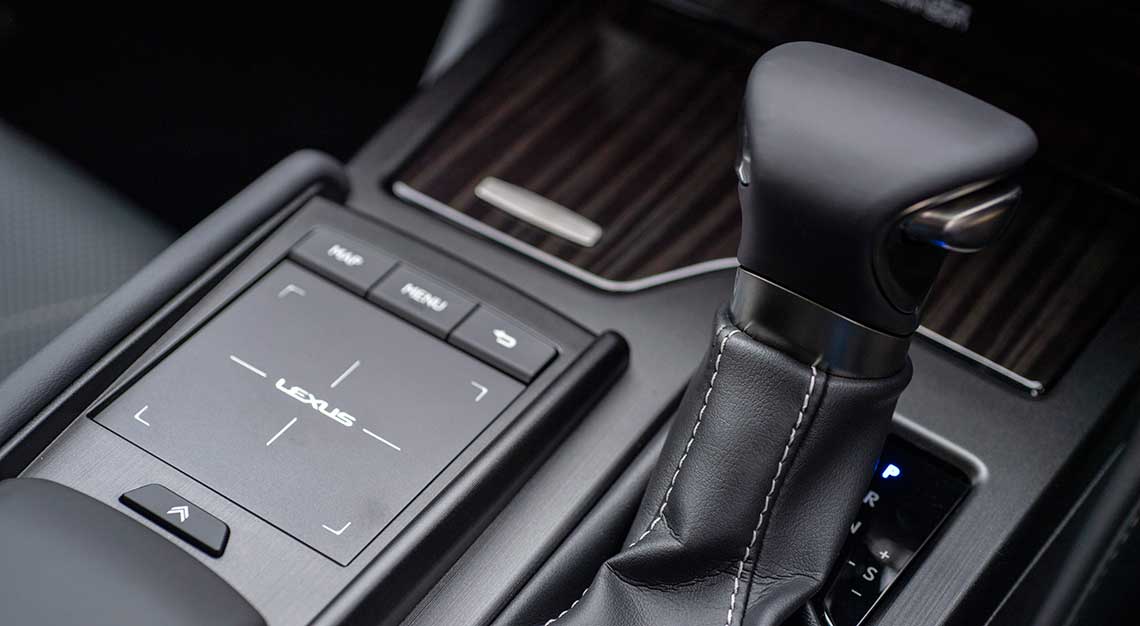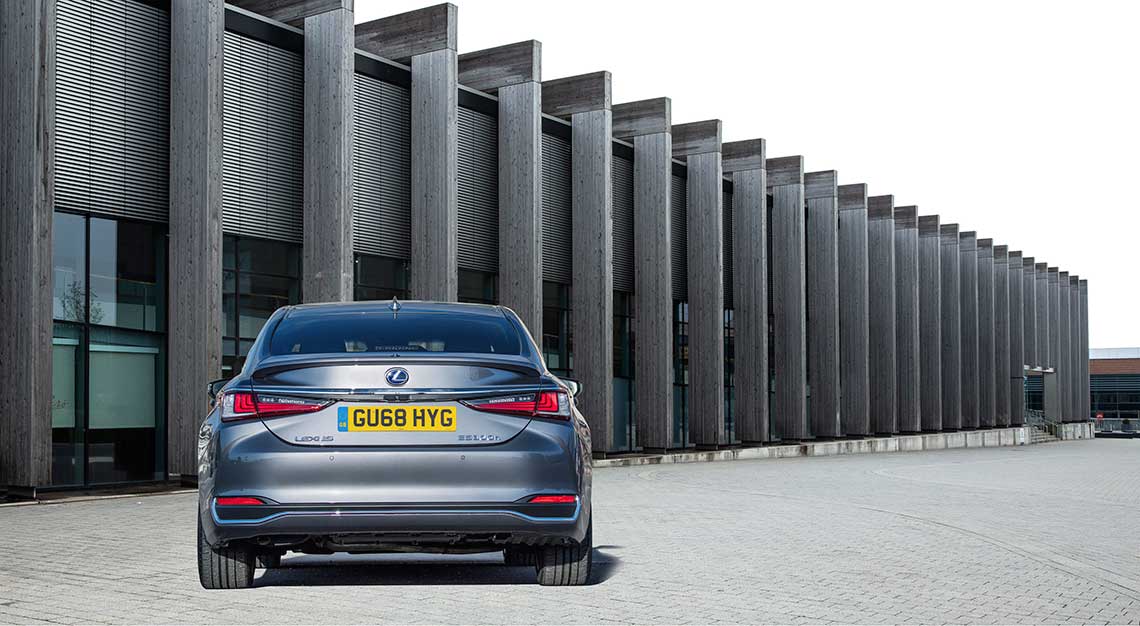 Then there's also the vagueness of the CVT gearbox (non-hybrid Lexus ES variants have an eight-speed automatic) and the wheezing coming from the engine should you decide to drive it hard. Not the most pleasant. If the sluggishness of its drivetrain and chassis isn't a sure enough indicator, a clear sign the Lexus ES hybrid is tuned more for economy and comfort than power can be seen in its fuel consumption figures. While the electric motor only provides a marginal five percent bump in power, it provides for almost 45 percent lower fuel consumption.
But I can't help but feel this is precisely the sort of thing that traditional fans of the brand have been clamouring for. A return to the Lexus of old where comfort is paramount, with everything else (particularly decent dynamics) coming a very distant second.
Now, I can understand why it sounds like I dislike the Lexus ES. Its styling, apart from the huge grille is fairly anonymous. Not ugly, but it's also not something you'd give a second look to. As for its the way it drives, well, it's not terrible by any stretch of the imagination. But against its segment competitors with zippy turbocharged engines and snappy automatic gearboxes, the Lexus ES feels glacially slow.
But in all honesty, I don't dislike it. In fact, I like it more than the Lexus LS, which, I think, in trying to please everyone, may have ended pleasing no one. The Lexus ES, unlike its flagship bigger brother the Lexus LS, is uncompromised. The Lexus ES is honest about what it is, was built with one express aim and it never wavers from that. Yes, it's a smaller car than the LS and less costly, with less badge snob appeal, but is it the better car?
It depends on your definition of what better is, but for what it's worth, the Lexus ES has an interior that is virtually indistinguishable from the Lexus LS. Granted, the pleated fabric door cards and decorative cut-crystal inserts are not available as an option, but seriously, how many people do you know who'd actually go for those things anyway?
Instead, the ES gets all the important things right; think buttery soft perforated leather seats, a "Climate Concierge" that automatically controls the air-conditioning, but also the seat coolers, and if you get the ES in Luxury trim, a Mark Levinson sound system.
Car Specifications
Engine: 2,487cc, 16-valves, inline-four, permanent magnet electric motor
Power: 214hp (combined output)
Torque: 221Nm (combined output)
0-100km/hr: 8.9 seconds
Top Speed:180km/hr (electronically limited)
Trasmission:Continuously Variable Transmission
Fuel Consumption: 4.6L/100km
VES Band B: (No rebate/surcharge)
Price: $238,800